The Models To Buy If You're Buying Your First Collector Corvette. You Can't Go Wrong With These Classics.
Collecting Corvettes is undoubtedly one of the most addicting hobbies that one can have. As soon as one Vette is purchased, your mind has already begun to ponder your next addition. With the passing of years, your collection grows, and so does your appreciation for this icon of American performance. When collecting Corvettes, there is one universal truth, and that is that everybody's collection started somewhere. If you are seeking to get started collecting Corvettes yourself, you are probably wondering what your initial purchase should be. The following is a list of the 10 best Corvettes for first-time collectors.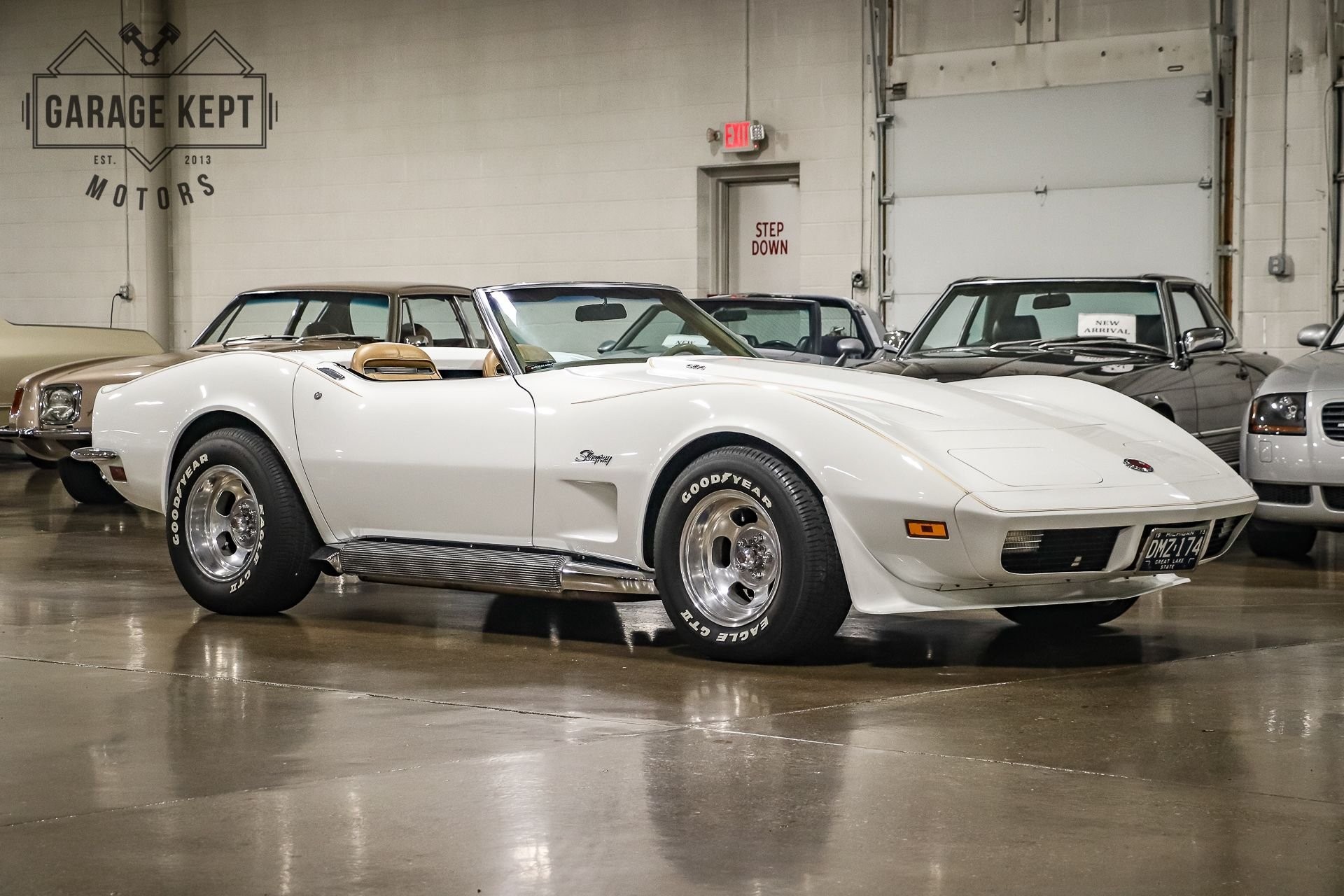 1973 454 Corvette
Every collector appreciates having an item in their collection that carries a certain level of historical significance, and Corvette collectors are no exception. A car of a particular year model that was of significance makes a wonderful conversation piece within one's collection. This is precisely the reason that the 1973 454 Corvette makes a great Corvette for first-time collectors.
The 1970s was a time of change for the Corvette, especially during the earliest years of the decade. New mandates on emissions had been handed down, and auto manufacturers, including GM, struggled to keep in compliance. Through these trials, the American public watched horsepower ratings across the board plummet and emissions-based technology, such as catalytic converters, become standard equipment.
The 1973 454 Corvette is perhaps the best option for collectors that would like to get their hands on one of the last big-block cars at an affordable price. While this was not the last year of big-block production, GM did change the entire front clip on the 1973 Corvette, leading to a one-year-only body style run.
This was also the final year that combined the 454 V8 with chrome bumpers. What resulted was a year model that featured an overlap in changing one-off bodystyle stylings, a big-block engine offering, and an absence of soon-to-come catalytic converters. The 1973 Corvette can also be had for a somewhat reasonable price, often falling into the $16,000-$25,000 range.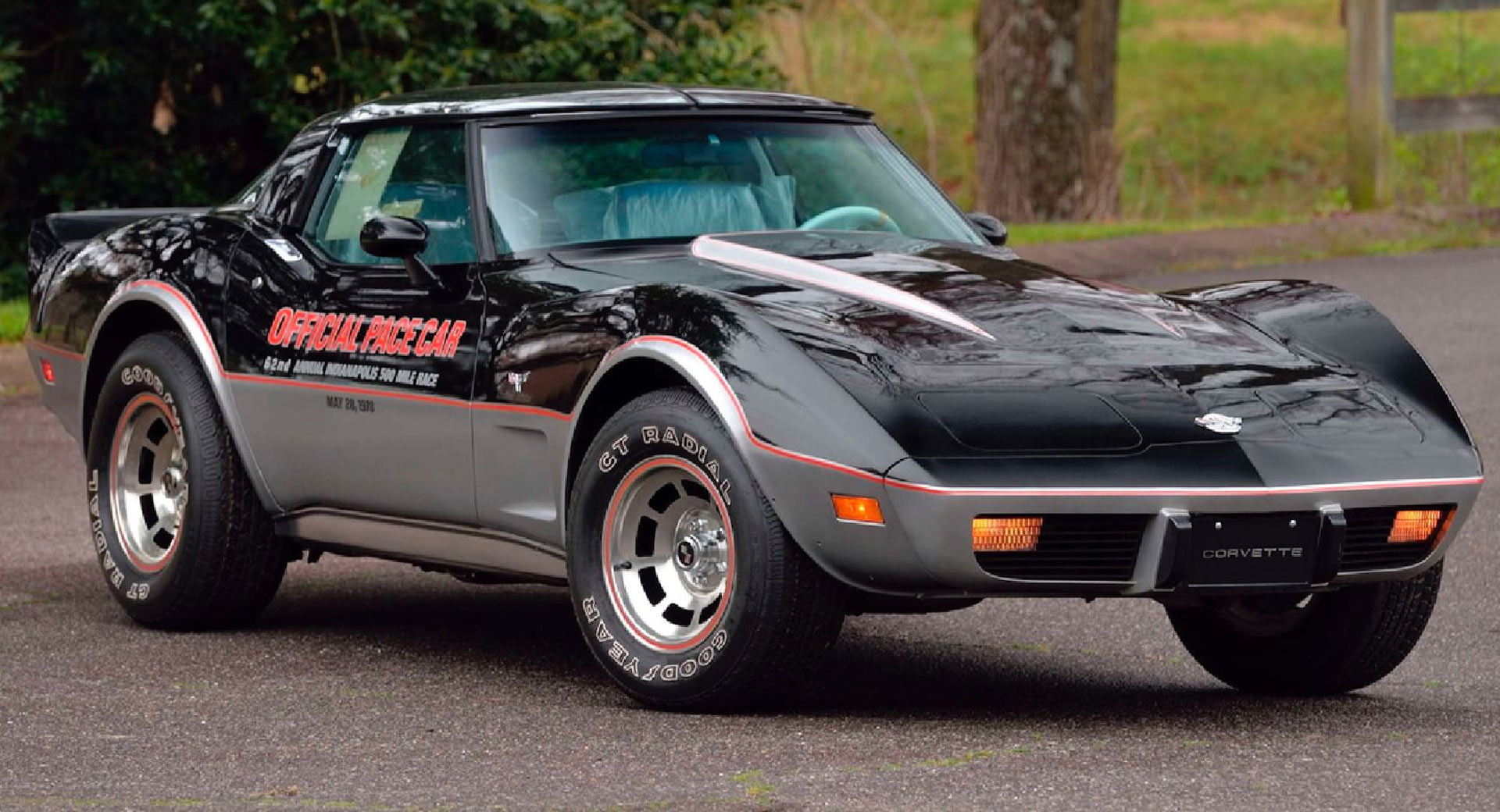 1978 Pace Car Replica
The year 1978 was one for the Corvette books. Not only was it the classic's 25th Anniversary year, but the Corvette was also chosen to be the Indianapolis 500 pace car that same year as well. This was big news for GM, and they seized on the opportunity to build replica versions of their iconic pace car. In total, 6,502 were built.
Many of these cars still exist today and can be purchased without a premium price tag. To the despair of many, the value of the 1978 pace car never seemed to rise. Although this was a drawback for those that had initially purchased the cars hoping for a monumental return on their investment, their average price tag of approximately $20,000 is a definite plus for those looking to purchase a pace car replica today.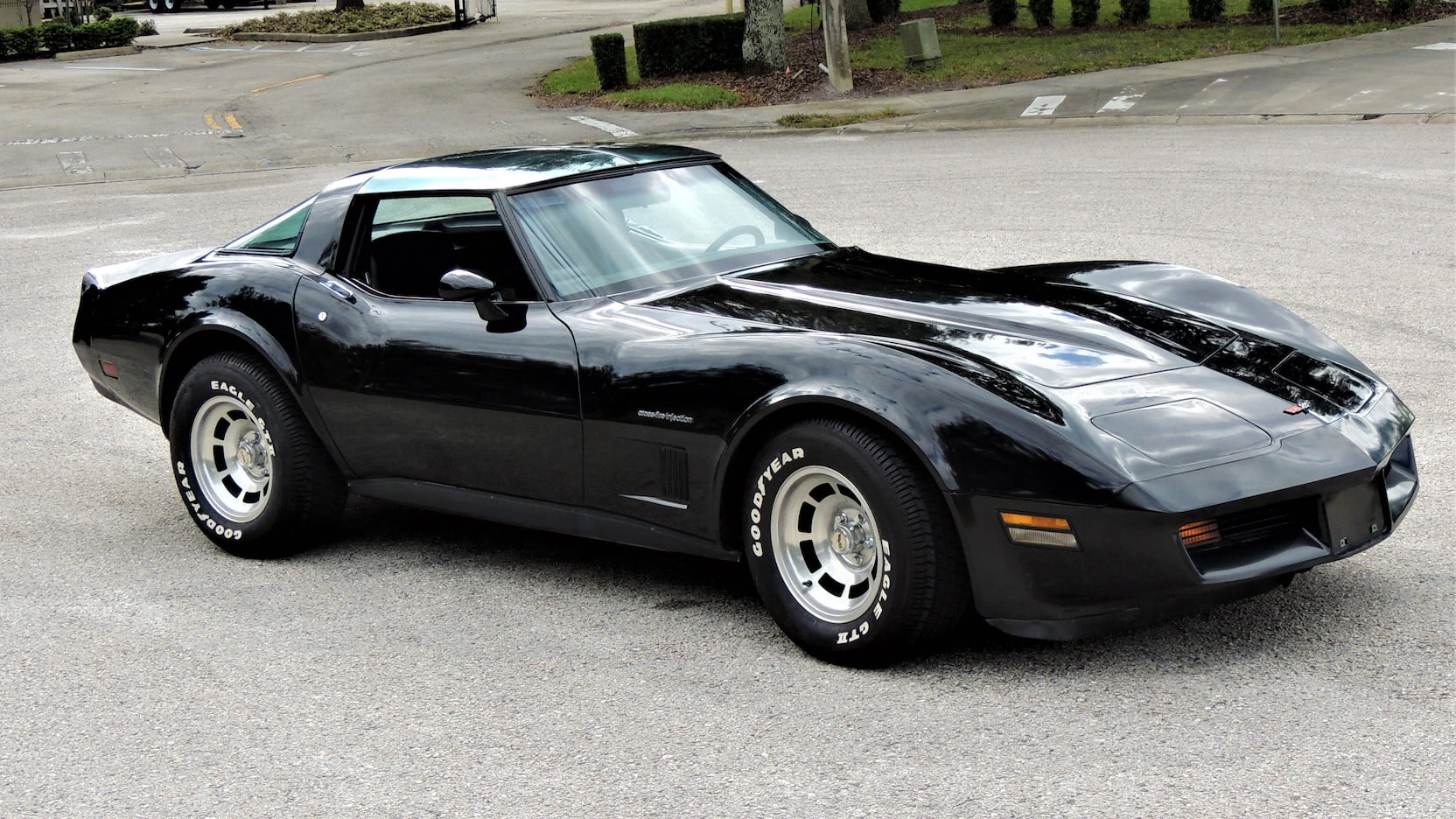 1975-1982 Corvette
The late 1970s was a rough time for the Corvette from production year 1975 to 1982. Increasingly stringent emission standards had choked the classic's horsepower down to levels on par with today's 4-door sedans. As terrible as this was, GM's design team was not doing the C3 Corvette any favors either. Their high level of attentiveness toward the soon-to-be C4 Corvette left the C3 largely unchanged for several years (1976, 1977, 1978, 1979, 1980, 1981) toward the tail end of the 1970s and dipping into the early 80s.
However, these often-overlooked Vettes were still a part of the storied classic's legacy, and therefore warrant a certain level of attention. The option exists to retrofit these cars for alternative power plants if you so desire. They also make wonderful collector cars for those not looking to shell out a fortune. Most sales fall within the $10,000-$20,000 price range.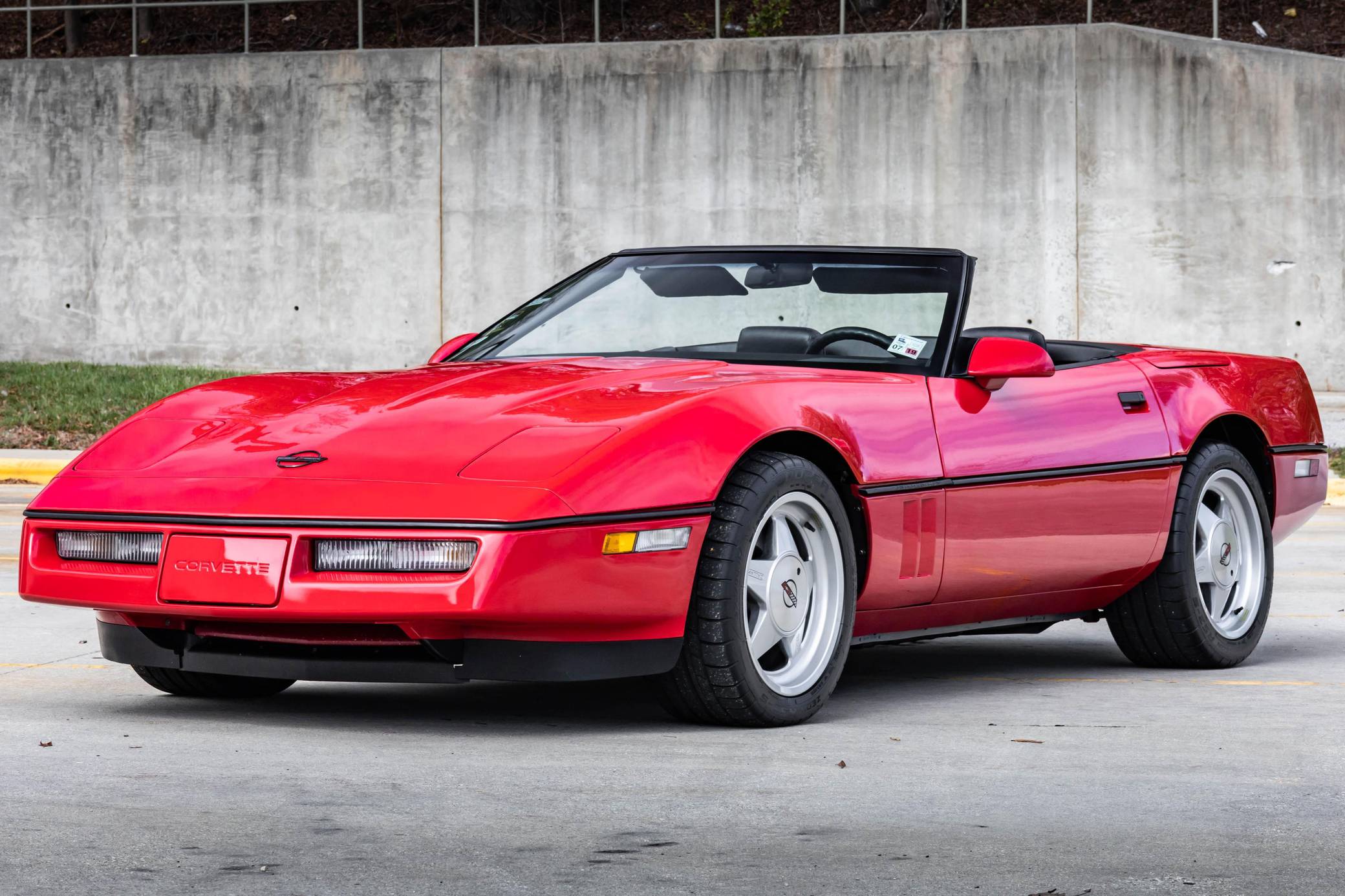 1985-1988 C4 Corvette
If you are seeking to make an initial purchase from which to build your Corvette collection, without breaking the bank, a mid-to-late 1980's early C4 will be right in your wheelhouse. Although the earliest renditions of the C4 caught its fair share of criticism from critics who were not pleased by its ride quality and overall body styling, or lack thereof, the C4 proved to be innovative in its ability to handle a wide array of road and track conditions in a flawless manner, due to its modernized suspension.
Although the 1984 production year was technically the beginning of the C4's reign, reviews were less than flattering and by 1985 GM had listened to its critics and strived for improvement. This made the 1985-year model, as well as the ones that followed (1986, 1987, 1988), of great potential to beginning collectors. Corvettes from this era are often priced to sell, with many being offered for a sub-$10,000 price tag.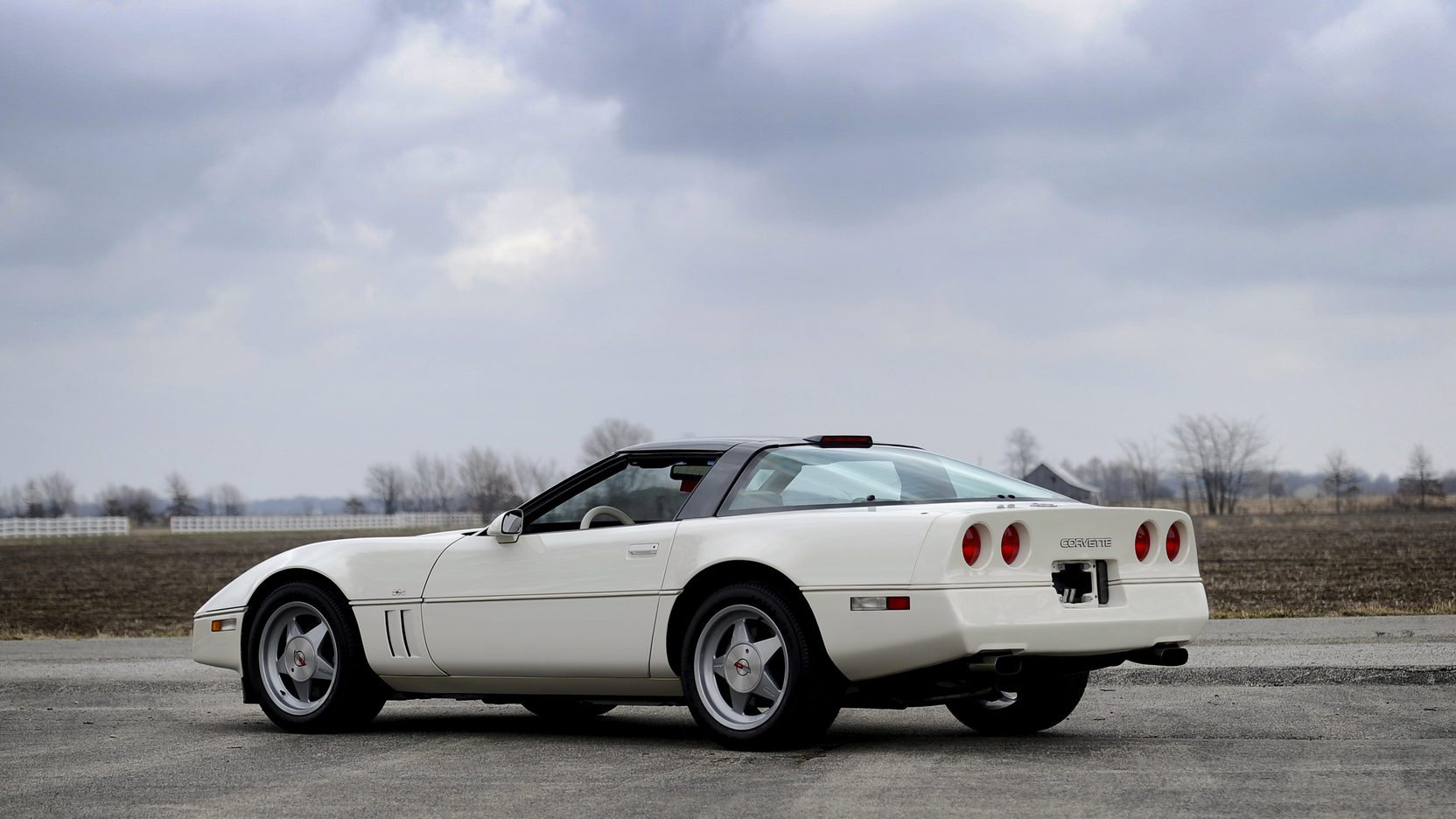 1987-1991 Callaway Corvette
For those that would like for their collection to feature Corvettes with a higher level of a rarity than most, the Callaway Corvette would be a great place to start. As the 1980's powered on, the decade of excess bled over to nearly every aspect of the daily landscape, including the automotive world. It was in this period that GM began to offer the Callaway package as an RPO option. With the selection of this package, your new Corvette would be outfitted with a set of twin-turbos, yielding a boost in horsepower due to the wonders of forced air induction.
As compelling as this sounds, a very limited number of Corvettes were ever outfitted with this package, with some estimates saying as little as 500 were ever produced. This has given the Callaway Corvette a status of being relatively rare. However, with the later introduction of the ZR-1, these cars fell into obscurity and, as a result, took a substantial hit in value as well. Callaway Corvettes can still be located today at a price point far less than one might think, with many selling at or around $20,000.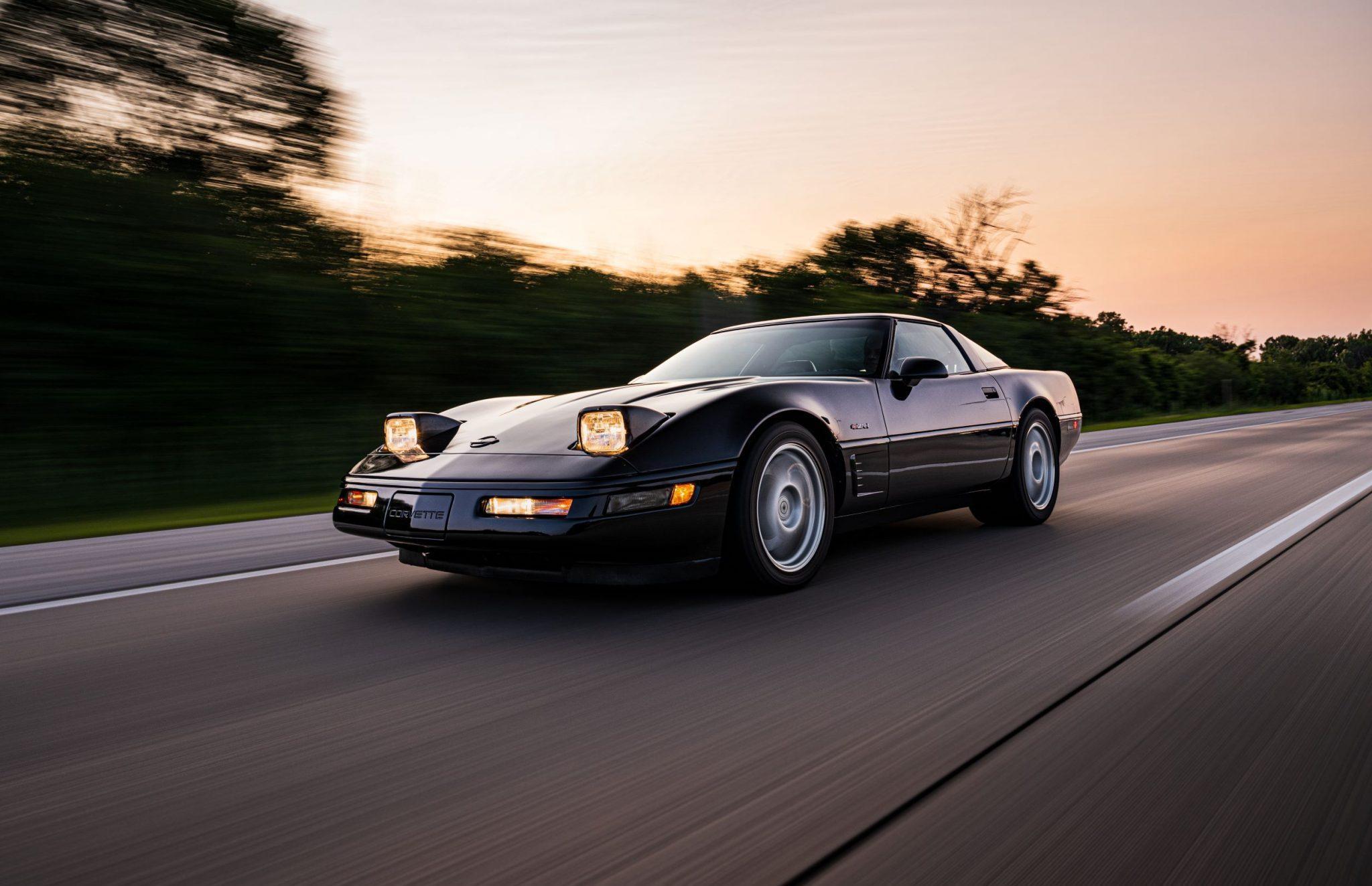 1990-1995 ZR-1 Corvette
At the time of their release in 1990, there were very few production performance cars that could hold a candle to the sheer power of the ZR-1. At the time of its release, the ZR-1 was the quickest American production car of all time, showcasing the unparalleled potential of GM's 375 HP, LT5. As the years passed, this rating was increased once again, bring the ZR-1's total horsepower to 405. Despite the ZR-1's revolutionary performance, it had many critics. Consumers seemed dismayed at the prospect of the extra expenditure that the ZR-1 demanded, without the presence of any outwardly noticeable cosmetic difference between it and the standard C4. As the years went on, the value of the ZR-1 fell sharply. Prices remain low even today, with most sales falling into the $16,000-$20,000 range.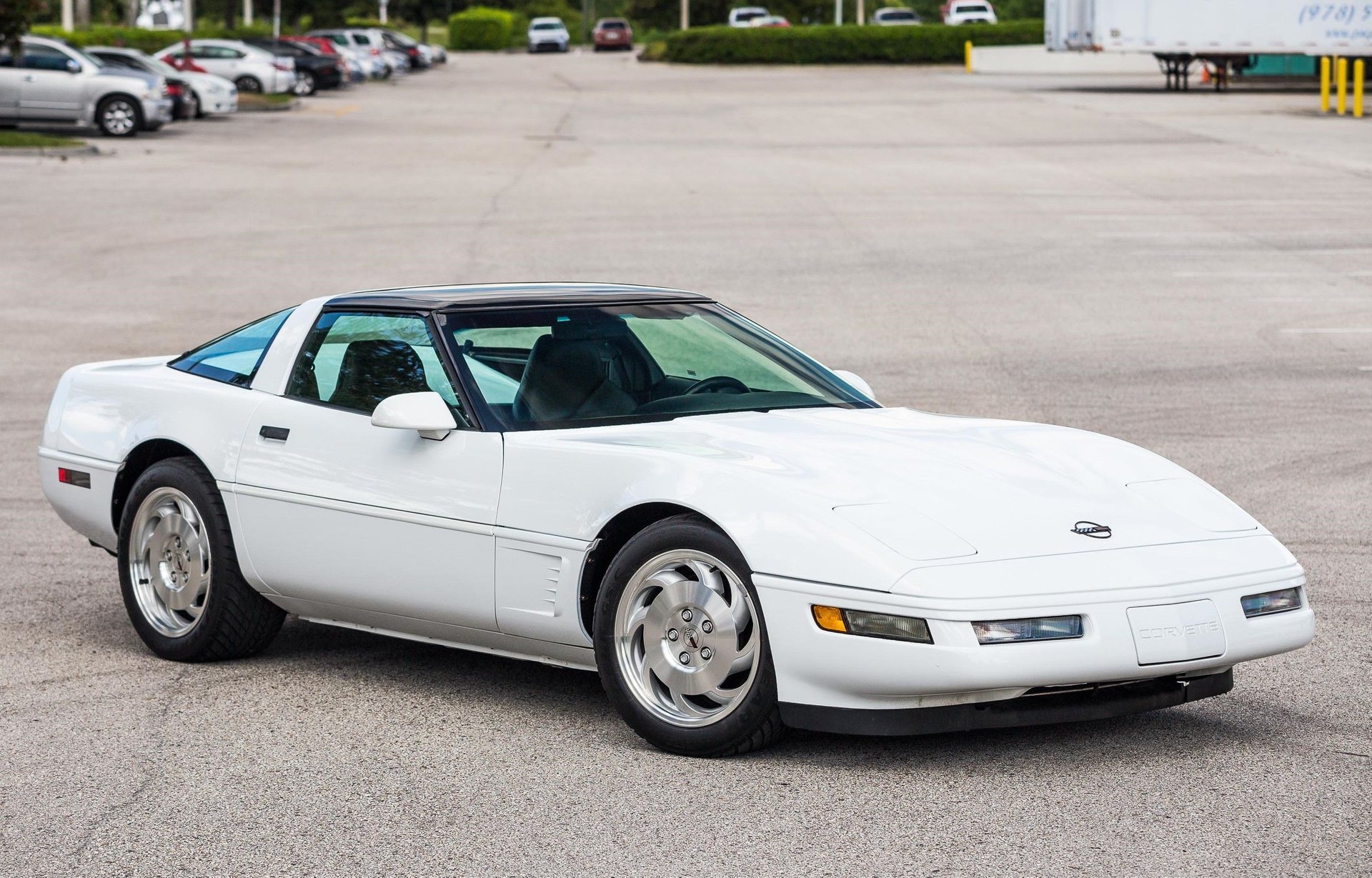 1996 Corvette
If you feel that starting your Corvette collection is out of reach financially, then think again. The 1996 Corvette offered major fun, at a modest price. By the end of the C4's reign, GM had their nose to the grindstone every bit as hard in their bid to produce a Corvette with superior handling, as they had superior speed, and it showed. The 1996 Corvette featured highly responsive steering and could handle virtually any road or track conditions that you could put it up against. Aside from the already respectable LT1 engine, GM also offered the optional LT4 engine with its more than capable 330 HP. This was an option specific to only the 1996-year model (including the limited edition Grand Sport Corvette), in conjunction with the manual transmission. A 1996 Corvette can be regularly purchased for a price of under $10,000, with many selling at an $8,000-$9,000 price point.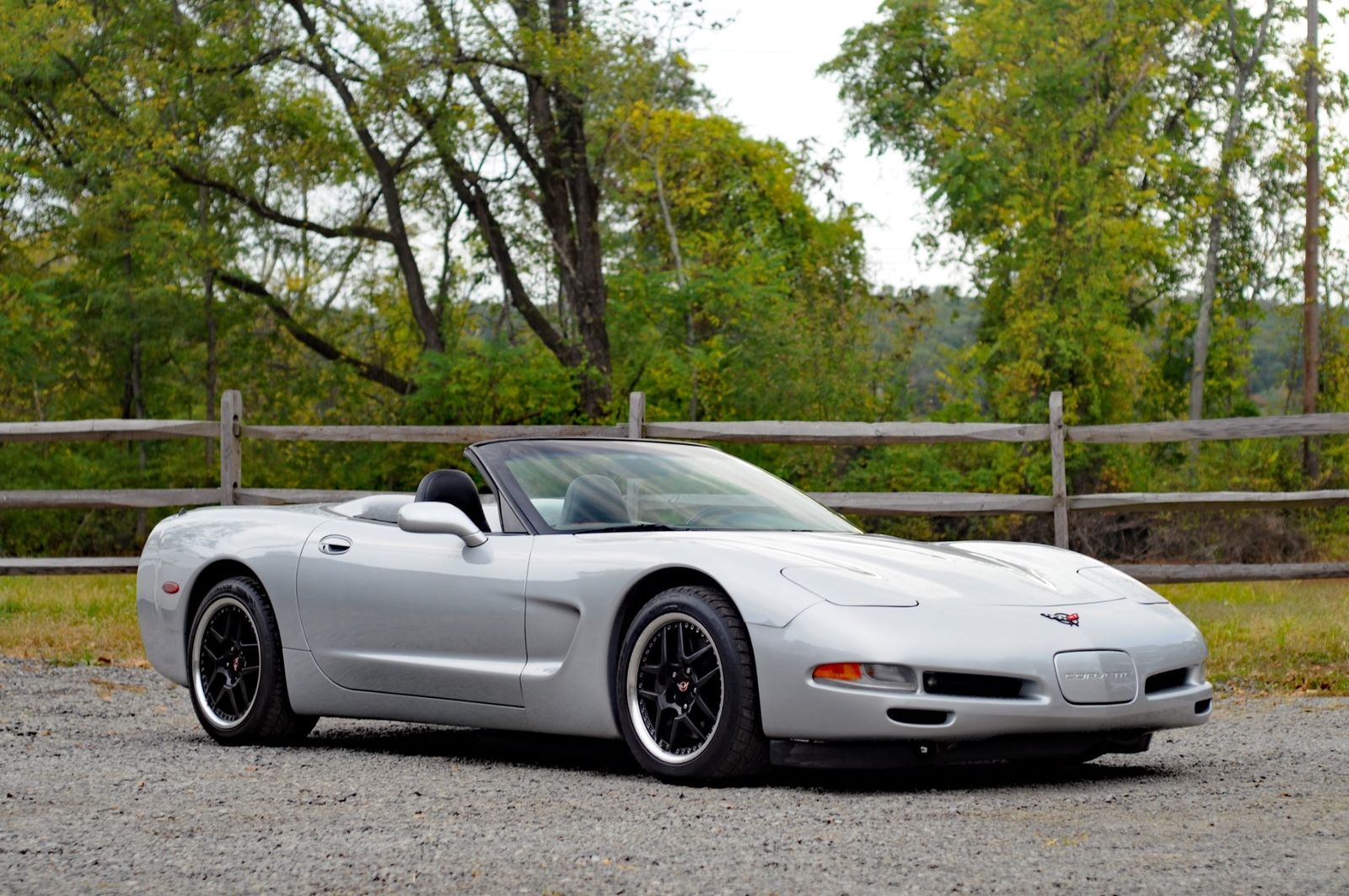 1999 Corvette Convertible
When seeking to locate a unique first acquisition for your Corvette collection, look no further than the 1999 convertible. By 1999, the Corvette had begun to take great strides in engine performance, which complimented the car's already renowned handling and drivability qualities quite nicely. With a 0-60 MPH time of 4.9 seconds, this Vette will satisfy the needs of even the most performance demanding individual. Though one could also argue that the coupe would be the more well-rounded acquisition, it is hard to beat the looks of the convertible. This will also diversify your collection, as many individuals own coupes of that era, with far fewer showcasing the convertible option. To further cement the validity of this purchase, a Corvette of this nature should cost you no more than $20,000, with many on the market reflecting pricing in the $15,000 range.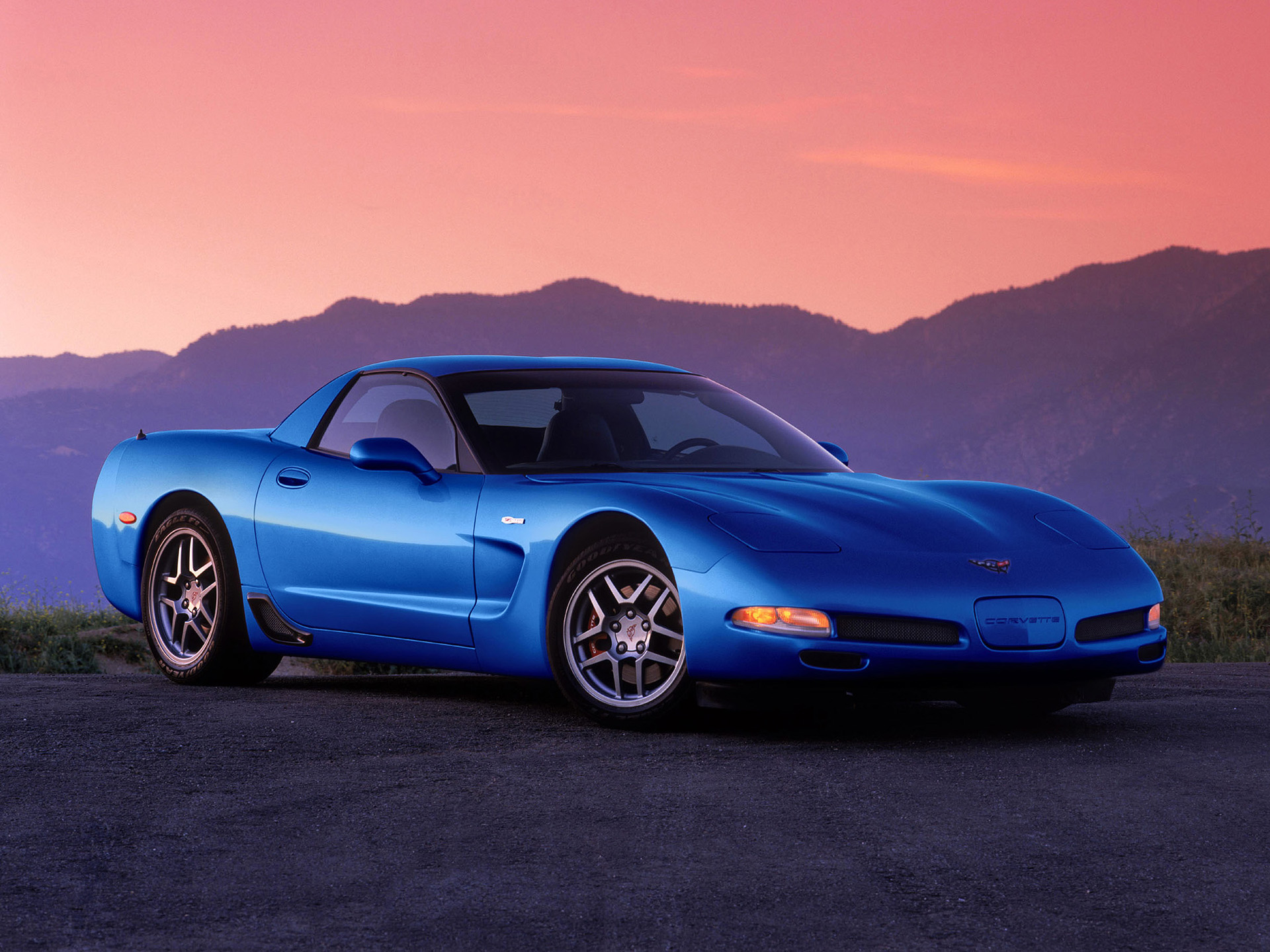 2001-2004 Corvette Z06
When Chief Corvette Engineer, David Hill, believed fast simply wasn't fast enough, the Z06 Corvette was born. The Z06 Corvette was initially outfitted with a 385 horsepower LS6. In 2003, the LS1 took the LS6's place within the Z06 line, and in doing so pushed the limits of what a Corvette could be. With 0-60 MPH times of approximately 4 seconds and a billed title as being "Race-Ready", the Z06 Corvette would make a noteworthy starting point for any new collector. The best part is that you do not have to break the bank to own one. Z06 prices typically range between $15,000-$20,000 dollars.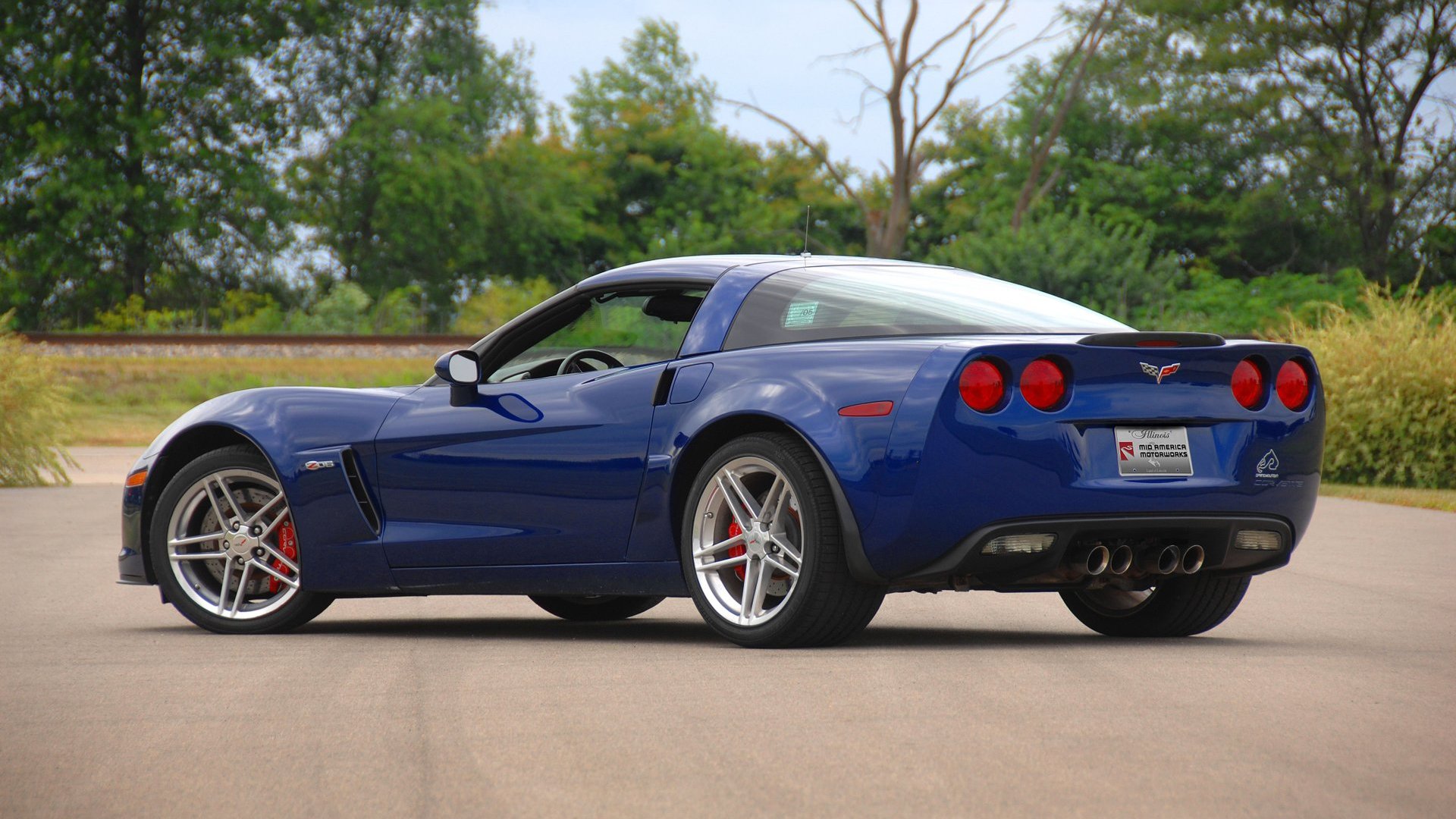 2005 Corvette
The 2005 Corvette can make an interesting and worthwhile addition to any Corvette owner's collection. The sixth generation of Corvettes was rolled out for purchase by the masses in 2005, making this the first year model within that designation. However, unlike initial generational offerings of the past, the 2005 Corvette proved to be an outwardly reliable offering that featured an already proven LS series powerplant.
The 400 HP LS2 served as a wonderful compliment to the 2005 Corvette's enhanced body lines, notable interior upgrades, and superior braking and handling characteristics, making this car an absolute joy to drive. The best part for a new collector is that, although a wonderful representation of the Corvette's relentless dedication to innovation, the 2005 Corvette has fallen markedly in value, and can be purchased relatively cheap. These cars can be easily located at an average cost of approximately $20,000.