For Sale: A Rare 1996 Corvette Grand Sport Convertible
Here's your chance to buy one of the rarest Corvette models ever built.
While the C4-generation of Corvette often gets overlooked in the history of the brand, Chevrolet's "swan song" – the 1996 Grand Sport – is certainly worth looking at.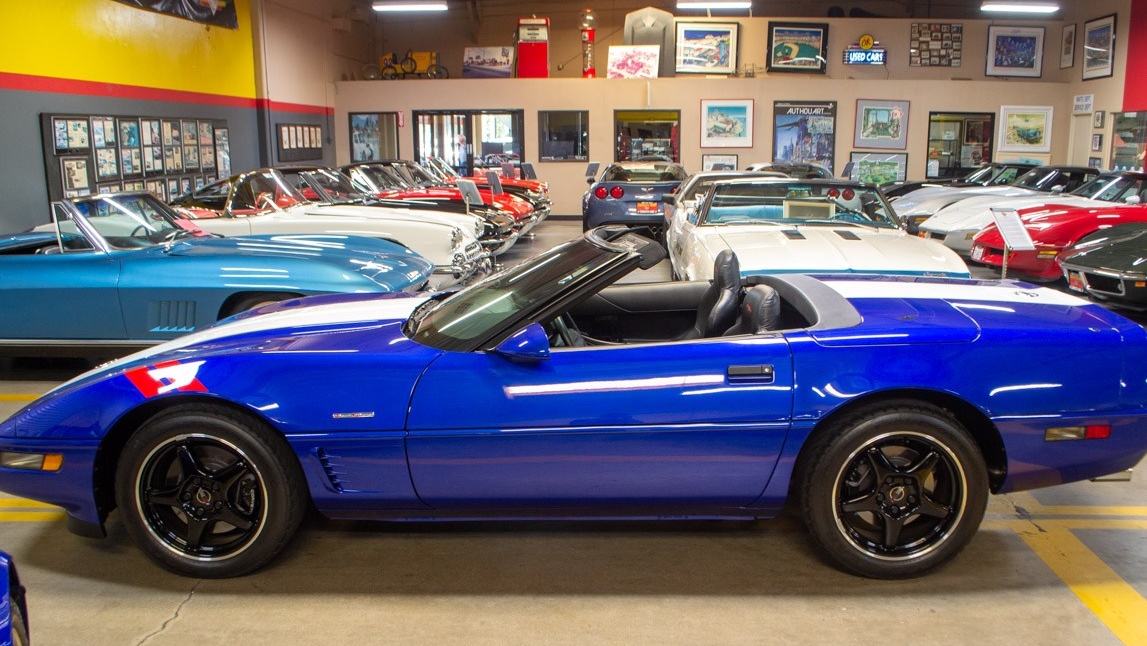 The 1996 Corvette Grand Sport was developed to pay homage to the original Grand Sport model that was first introduced in 1963.  While only five of the original 1963 Grand Sports were ever made, the 1996 Corvette Grand Sport was also limited to a total production run of just 1,000 units.  Of those, just 190 were produced as convertibles…and we've found one that we believe to be one of the best examples of the car you're likely to find for sale.
"Corvette Mike" was founded in 1982 by Mike Vietro, one of the nation's foremost authorities on the Chevy Corvette.  The dealership, which has earned a reputation as one of the world's leading classic and sports car dealers, features an extensive inventory of high-quality Corvettes for both collectors and enthusiasts, ranging from vintage 1953 models up to the most current Corvettes on the market today.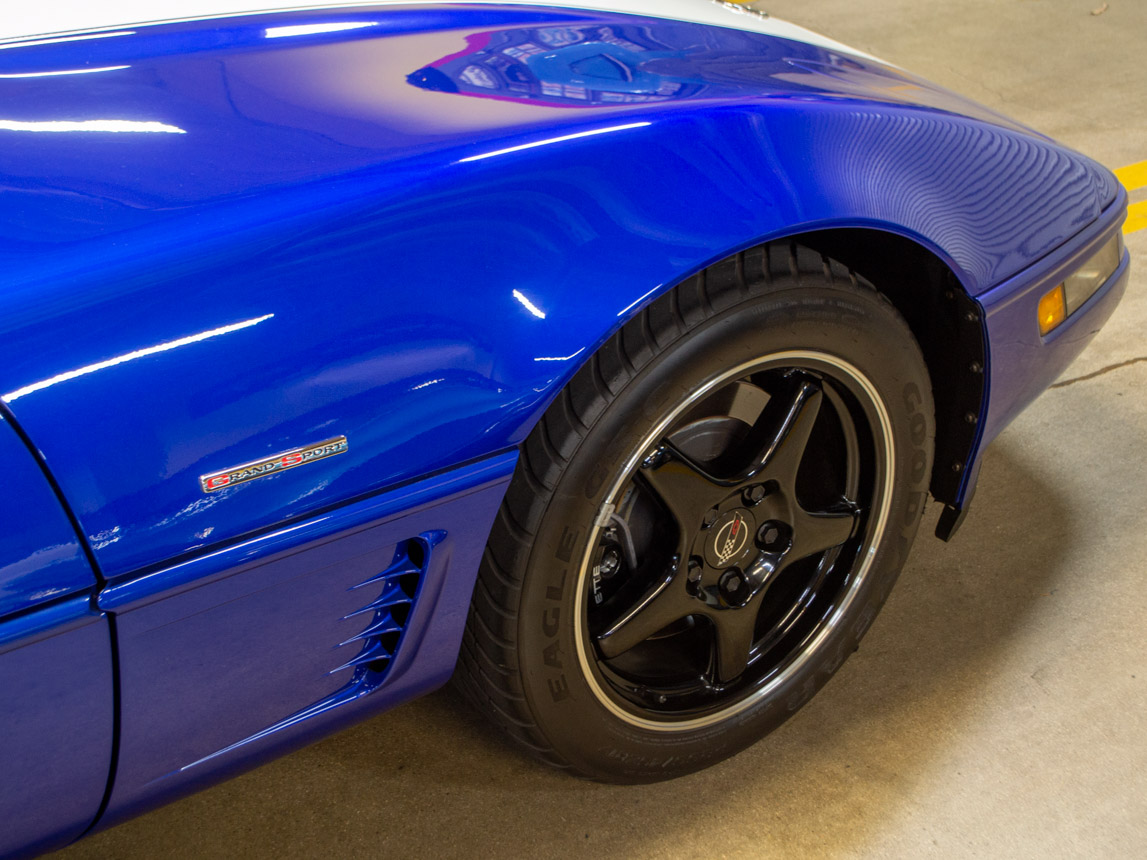 Listed for $39,900, Corvette Mike's Grand Sport Corvette is absolutely beautiful.   The car has just 10,244 miles on the odometer.  It comes equipped with the LT-4 350 cubic inch, 330 horsepower V8 engine and a six-speed manual transmission.  As previously stated, the car comes finished in Admiral Blue with a black interior.  It also features the standard white racing stripe and a pair of red fender hash marks synonymous with the Grand Sport model.  The car also features a beautifully maintained white convertible top and the factory-black five-spoke wheels.
This beautiful example of the 1996 Grand Sport came from a private collector in California.  The car is a "Triple Crown Award Winner" meaning that it has been awarded the National Corvette Restorers Society (NCRS) Top Flight Award, the Bloomington Gold Award and the Chevy Vettefest Gold Spinner Award.  In addition to the car, the purchaser will receive the awards, the original owner's kit, factory brochure, build-sheet and more.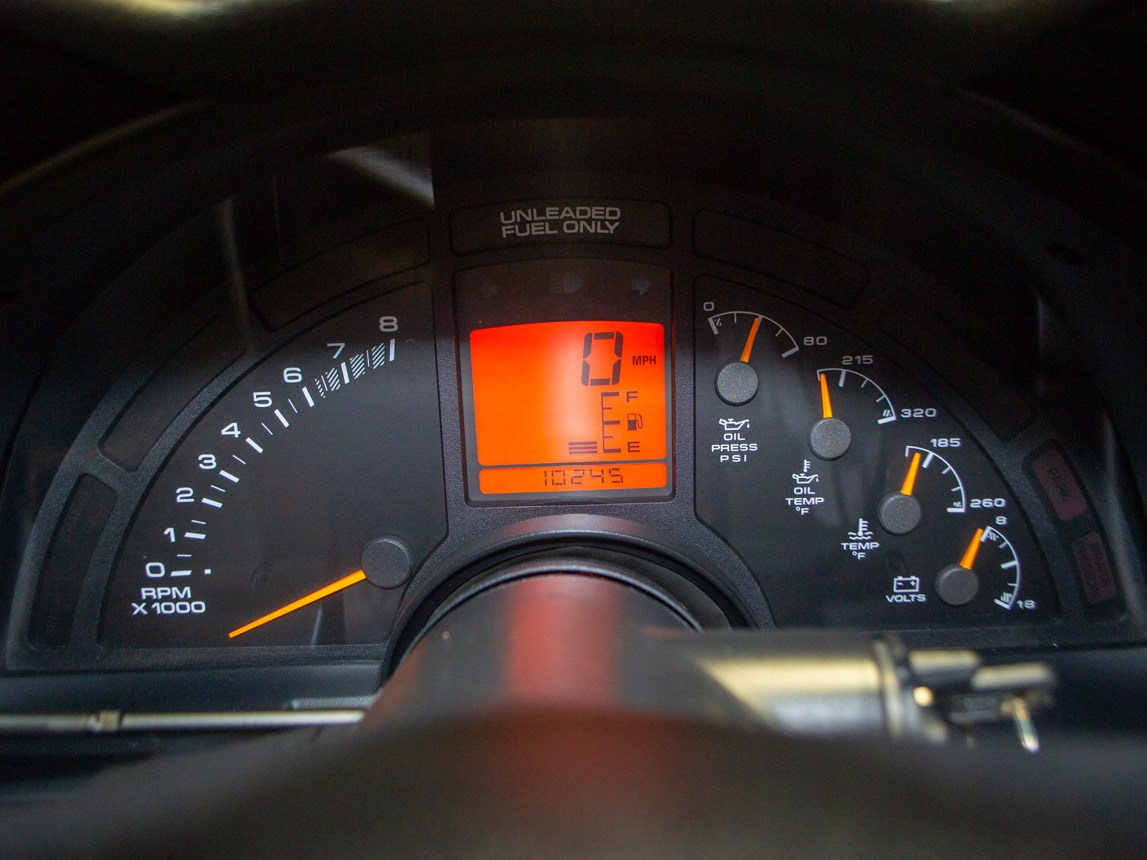 Having only been produced in 1996, this Grand Sport Convertible is considered one of the rarest Corvettes ever built.  As this generation of cars to continue to age, finding an example as nice as this will become increasingly difficult, especially at this price point.  Here's your opportunity to own a true piece of automotive history!
To see the original listing or to inquire about purchase, please click here.