Check Out This Beautifully Restored 1977 SuperVette Race Car…and it's for sale!!
While it's true that we frequently share Corvettes with you that we find for sale on the internet, we found something incredible rare and equally special to share with you today.  While it's true that this Corvette is for sale, we ask you to read all the details before you start asking us "how much?"
You see, the car we're presenting today is one of two "SuperVettes" that were built by driver-turned-developer John Greenwood and designer Bob Riley for the IMSA GT Championship in the late 1970's.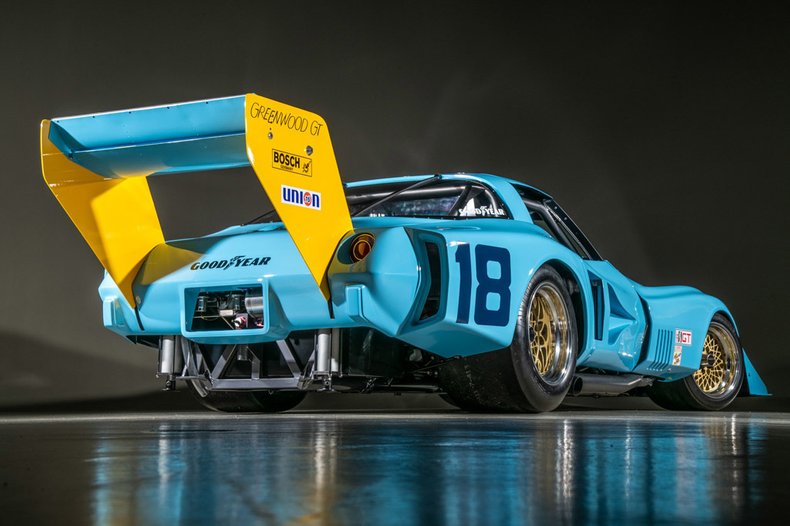 Back in 1977, the International Motor Sports Association (IMSA) changed their race car requirements to allow for full tube-framed race cars to complete in their North American Road Racing series. When this announcement was made, it prompted some of IMSA's front-runner racers to opt-in on the opportunity.  Included in this lot was John Greenwood, a Corvette racer and entrepreneur who was known for competing in such venues as the 24 Hours of Le Mans (in 1972, 1973 and 1976) and the IMSA GT Championship throughout the 1970's.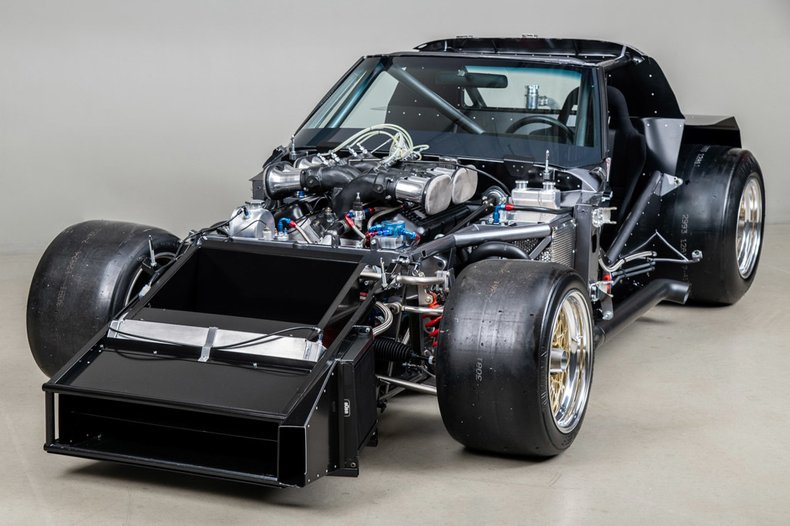 Greenwood joined forces with Bob Riley and together they developed the Supervette.  The pair worked with chassis fabricators Charlie Selix and Gary Pratt (the latter of which would go on to establish Pratt and Miller).  The car's chassis was fabricated from two-inch chrome-moly tubing, using extensive triangulation for added strength.  The choice to use chrome-moly tubing instead of mild steel also reduced the car's weight while also improving overall rigidity.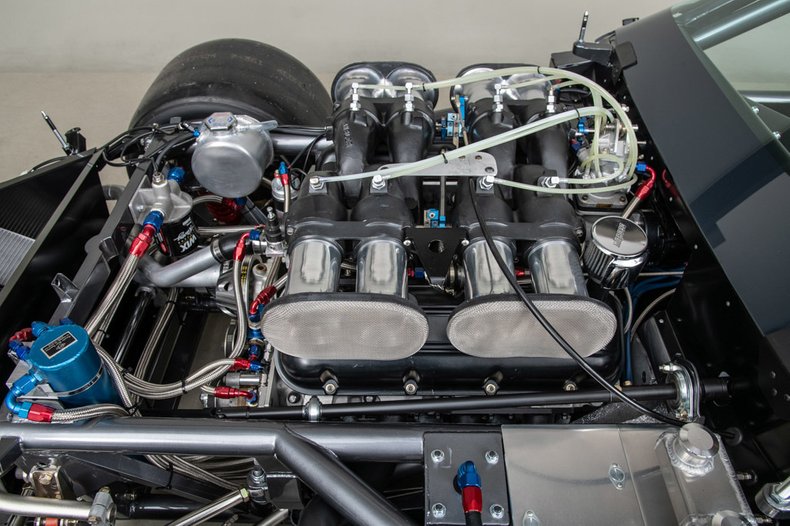 Greenwood and Riley installed a 500 cubic-inch big-block aluminum V-8 engine which was supplied to them by Shadow Racing.  When new, the engine reportedly produced over 750 horsepower and 800 lb-ft of torque.  The engine was paired to a four-speed manual gearbox, transferring all of that horsepower to a pair of massive rear wheels.  The car's fiberglass body bore only a passing resemblance to the road-going C3 Corvette.
Chassis number one would first complete in the 1977 IMSA racing season – incidentally the same year that Porsche started selling their 935 model to customer racing teams.  It didn't take long for other racers to begin noticing Greenwood's successes at the racetrack.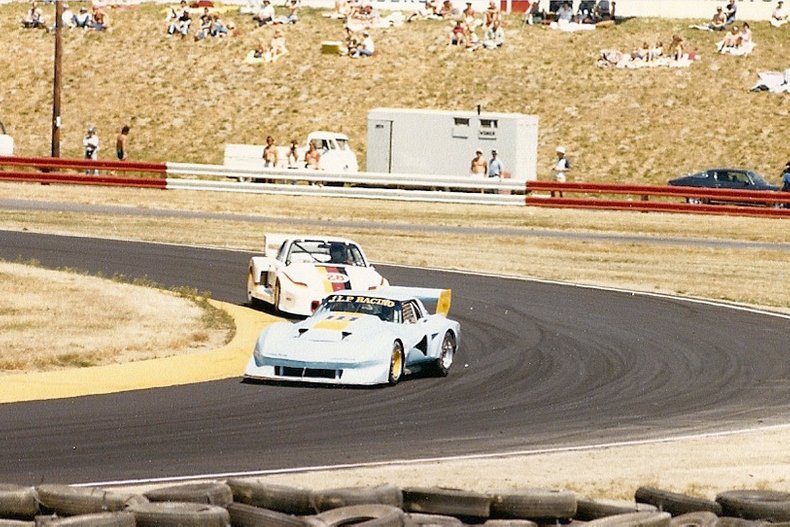 John Paul Sr., from JLP Racing, ordered his own chassis from Protofab (a company that Greenwood and Riley founded as a means of marketing their SuperVette after its early successes at the track).  His car, which was known officially as the Greenwood SuperVette, with chassis number COV002, included some design changes made by John Paul Sr. that allowed the car to better align with his own racing goals.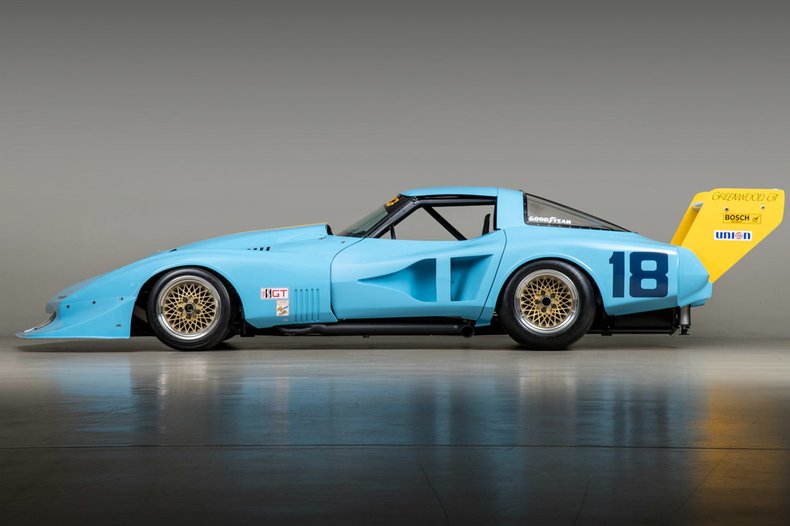 John Paul drove his SuperVette in the 1978 IMSA season, with his first race in the car being hosted at Road Atlanta in Braselton, Georgia.  In its inaugural race, John Paul took the overall win in the premier GTX category.  After two podiums and three top-five finishes against a field of fierce competitors (including the might Porsche 935), Paul Sr. elected to sell his SuperVette.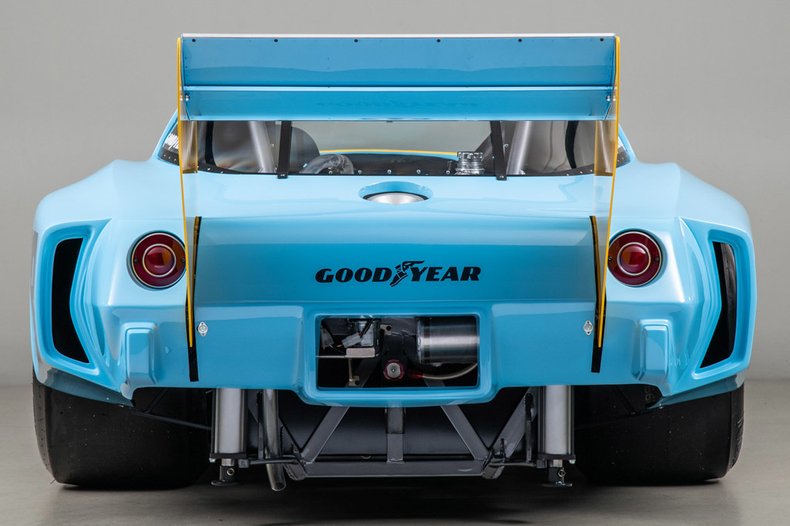 John sold the car to Tico Almeida and Rene Rodriguez of T&D Racing, who would race the car together once in 1980.  The car appeared again in the 1981 Daytona 24 Hours with John Greenwood as its driver, but engine failure during the race ended its run prematurely during that event.  The car wouldn't compete in another full season until 1982.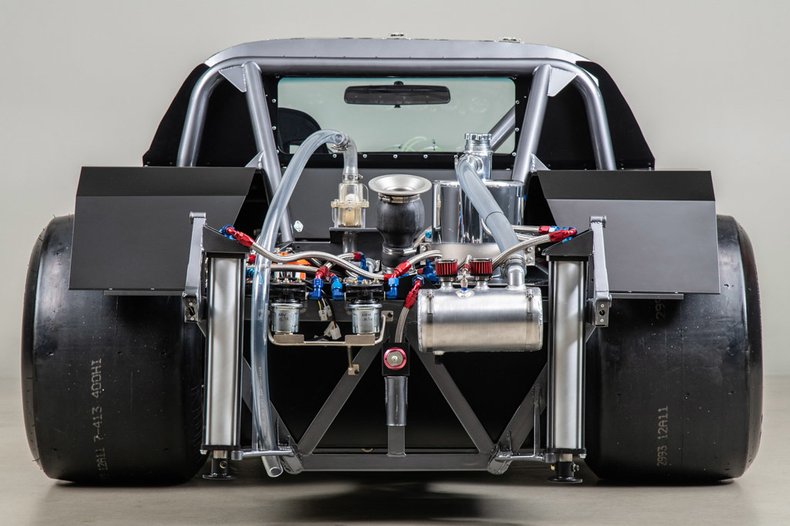 For the 1982 season, the car received an updated GTO body style and ran under the season as #13.  It competed the entire season in IMSA's GTO class with impressive results.  However Porsche competition remained fierce throughout the season.  At the end of the 1982 race season, the car was retired for good.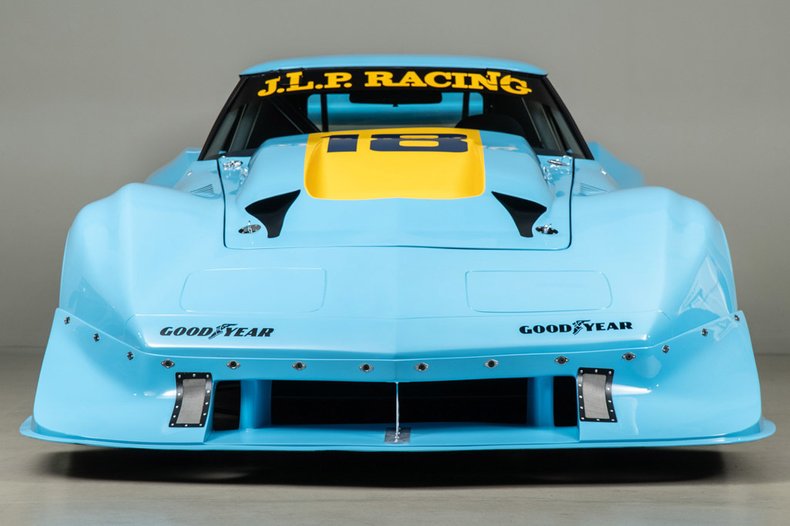 After the car was officially retired, it began to pass through a handful of collectors.  Eventually the car ended up in the hands of Bruce Canepa in Santa Cruz, California.  His company, Canepa, which specializes in the restoration of rare, collectible and exotic automobiles, restored the SuperVette to its original 1978 specifications, including its original blue livery.  Because of the decision to restore the Corvette to the IMSA-spec of 1978, the concours-level restoration became a (presumably) costly venture to make this Corvette look like it did when it was new.
Today, the car is for sale by Canepa on their website, although they do not list a price with it (you can see their advertisement for the car here.)  While the car has not yet sold, we suspect that when it does, it will go for a massive sum, not only because of the extensive cost to fully and properly restore it, but because of its unique racing history and the extreme rarity of the car itself.  We hope that, when it does sell, we'll have the opportunity to share that story with you as well.  In the meantime, enjoy these beautiful images of this incredibly rare – and special – SuperVette.