Numbers Matching 1954 Corvette Listed on Ebay!
As anyone who has visited our website knows by now, we occasionally post "for-sale" Corvettes we find on the internet.  We look for models that are rare, extremely well-priced, or custom one-off Corvettes….and we think we've found one today that is definitely worth taking a closer look at.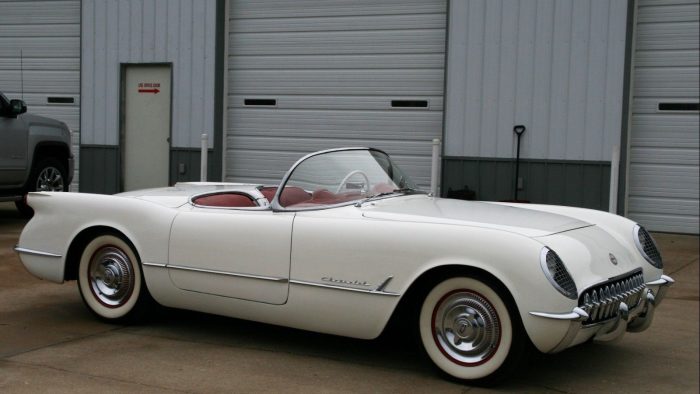 We are pleased to present this 1954 Corvette which we found for sale earlier today on Ebay.  This car, which is being sold by Classic Cars of Lake Ozark, Missouri, is listed as "numbers-matching" and "nicely-restored."  
What attracted our attention was the asking price for this car.  It is currently listed for $64,500 "or best offer."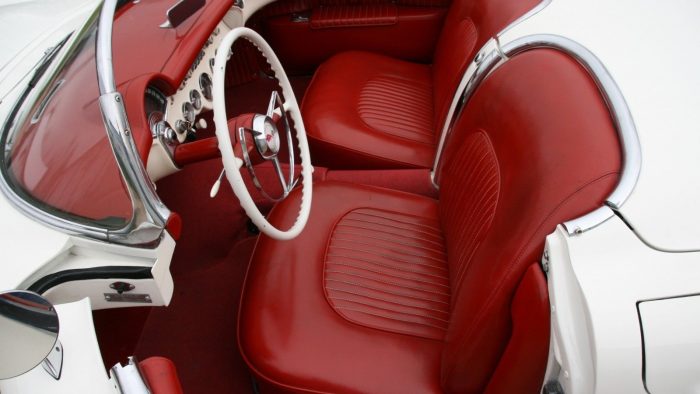 At first glance, we thought this was an exceptional price for a 1954 Corvette.  There were only 3,640 of them produced in 1954, and of those, only 3,230 were built with the original polo-white exterior and sportsman-red interior.
Just the same, we decided to do a little more research before writing this post.  Afterall, we thought we'd found some exceptional deals on other Corvettes – including a sixth-generation ZR1 that we posted at Corvsport.com a few months back – only to find out that our audience thought the car we listed was "overpriced."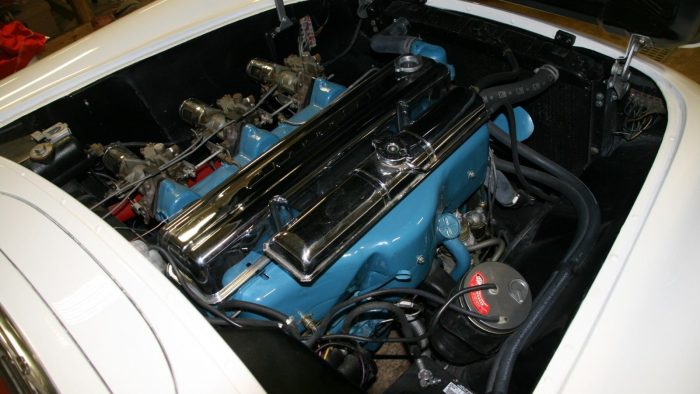 Recognizing that we've got many serious collectors, Corvette enthusiasts and other dedicated automotive aficionados following our page, we decided to visit our friends at Hagerty Insurance, and utilize their tools to help dial-in on our financial appraisal of this 1954 Corvette.
Here's what we learned:
There are four financial values that they provide for the 1954 Corvette.
Fair Condition – $40,300.00
Good Condition – $62,600.00
Excellent Condition – $86,400.00
Concours Condition – $130,000.00
To qualify as "Concours," the car would have to be flawless.  Per Hagerty's website, "the visual image (of a concours vehicle) is of the best vehicle, in the right colors, driving onto the lawn at the finest concours.  Perfectly clean, the vehicle has been groomed down to the tire treads.  Painted and chromed surfaces are mirror-like.  Dust and dirt are banned, and materials used are correct and superbly fitted."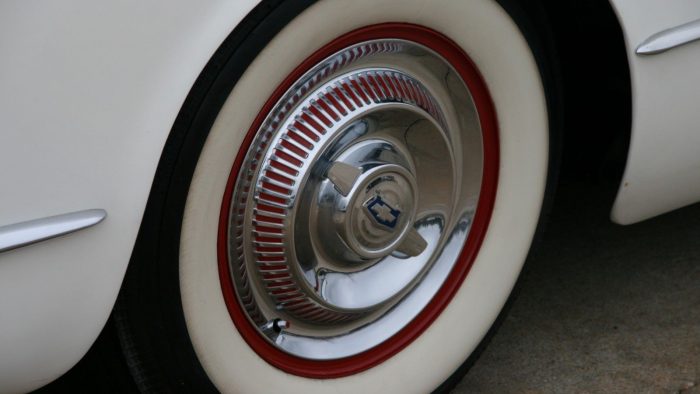 Based on the listing provided by the sellers, this car is definitely NOT a "Concours" condition Corvette.  That's not a criticism, as this is still a beautiful example. We think that it falls somewhere between Good and Excellent condition. Based on that assessment, the pricing on this car is reasonable – especially given some of the work that has been done to restore it.  It might not be the "incredible deal" we thought it was at the start of this article, but it is definitely well within the range of what you should expect to pay for a 1954 Corvette in this condition.
Per the seller, the car is "a stunning 1954 Corvette.  The car went thru a very nice restoration.  It is numbers matching and very correct.  The car features very nice paint, excellent fitment, very nice chrome and stainless.  The car runs and drives out great."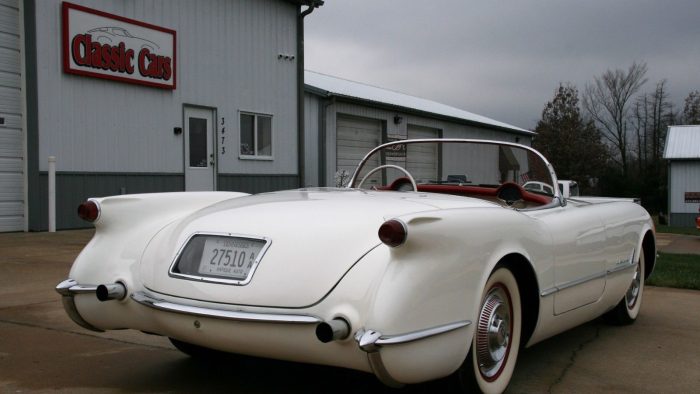 There are a few minor blemishes with this car.  The car does not have a working tachometer at the moment, though this can be repaired by replacing the distributor shaft.  Also, the front passenger-side chrome headlight bezel has a crack in it, though it is strictly a cosmetic defect.
With those noted exceptions, this car still appears to be an excellent example of the 1954 Corvette.   Given that the asking price is negotiable, it might also be possible to get the seller to drop the price by a few (several?) thousand dollars.  Do that and you'll get an exceptional deal on this car, and own a great example of one of the earliest Corvettes in the brand's history.
Please follow this link for more information on Hagerty Insurance and their condition ratings.