Do You Get More For Your Money When You Purchase a European Sports Car?
In a word, NO!
We've all dreamed of owning a souped-up sports car.  For most of us, that dream starts with a car that has two doors, two seats, a bright red exterior, a manual transmission and more horsepower than should be legally allowed.  Most of these dreams take hold of our imaginations when we are children.  We recount fond memories of the matchbox-sized versions of our exotic car collections as we rolled them across our parents' kitchen linoleum or outside on the concrete driveway.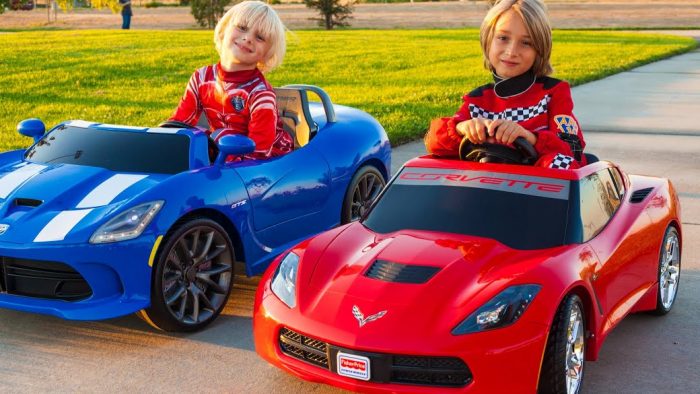 As we grow older, the dream of owning an impossibly fast sports car begins to take on a more distinct form, transforming from that abstract blur of sidepipes and "burning rubber" to something more real.  For some, its a classic hot rod, for others its an oversized four-door sedan with lots of chrome.  For the majority of us (at least those of us that frequent this website), it's a two-door, two-seat sports car that has a six-speed manual transmission and more horsepower than should be legally allowed!
The challenge we face is this – finding an affordable sports car that has the power and performance to deliver spine-tingling thrills without breaking the bank in the process.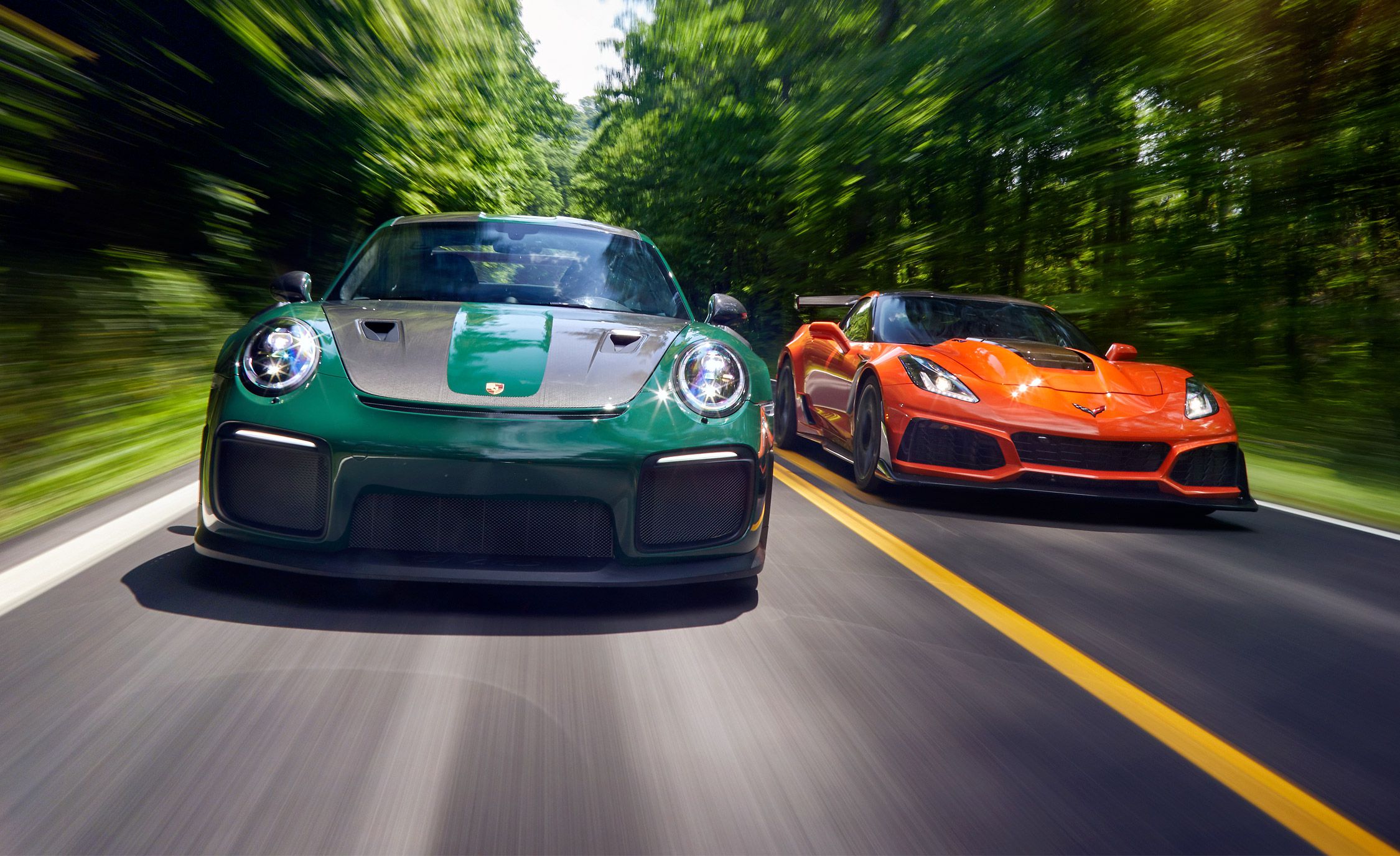 Throughout the years, there has been considerable debate among the Corvette community about just how well the American sports car stacks up against its European counterparts.   There have been arguments made for and against on both sides.
For many, there is no other brand today that compares to the cars being built by Italian and German automobile manufacturers, especially when it comes to the quality of the  engineering put into these machines.  Manufacturers such as Ferrari, Lamborghini, Porsche, Maserati and Audi (as well as many others) have definitely proven time and again that they can build some truly remarkable sports cars.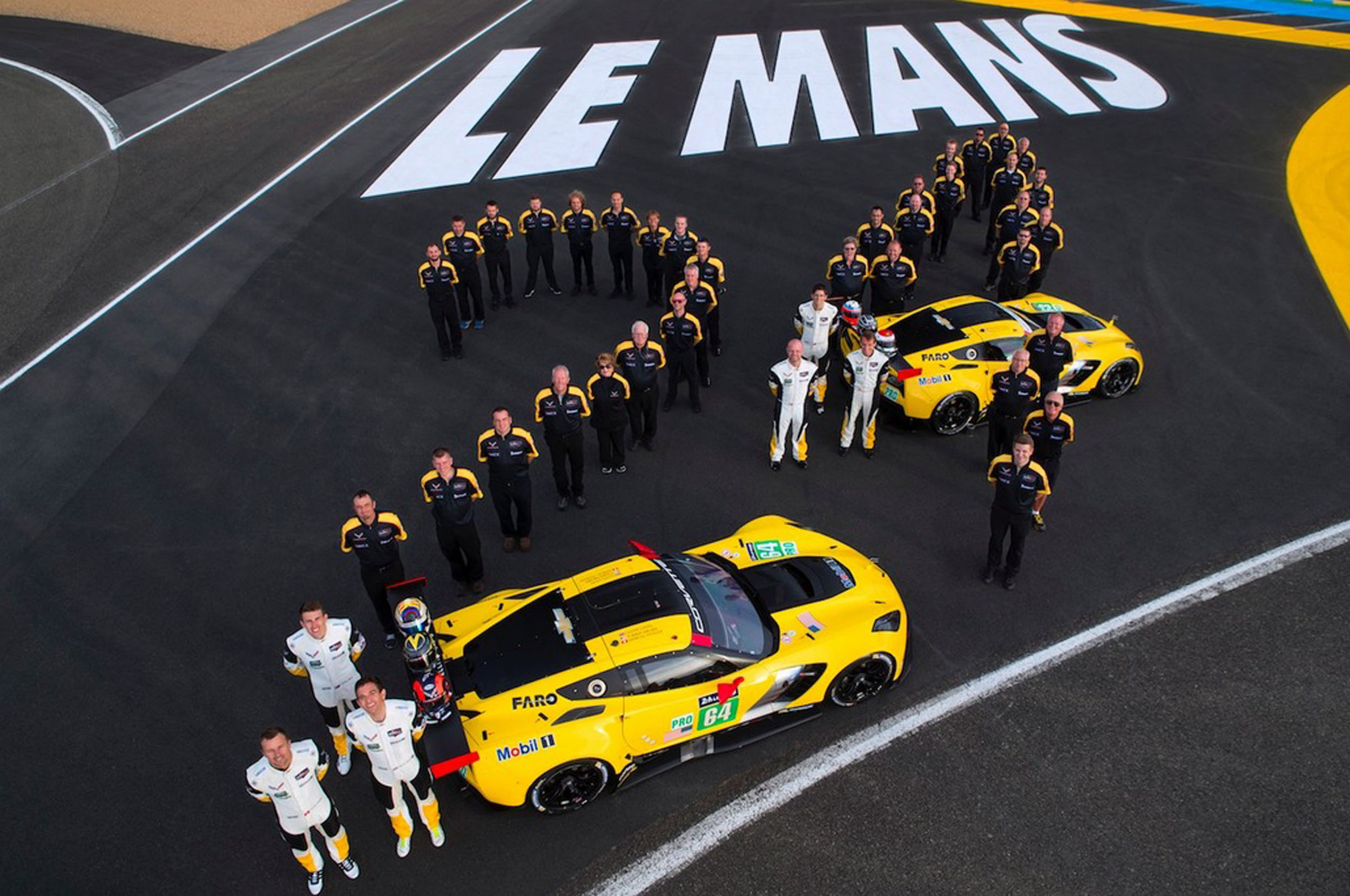 For a great many more however, there is also an argument that Chevrolet has been able to develop the Corvette into a car that can rival many of its European competitors.  In recent years, these claims have proved to be true on the racetrack (including the 24 Hours of Le Mans) which has led consumers globally to give the Corvette a closer, more critical look,  It  has positively influenced sales of the car around the world. 
But just as the brand's popularity has begun to earn the attention of the world, it has also encouraged the naysayers to proclaim more boldly that "the Corvette is nothing more than an overrated, poorly-built sports car from Bowling Green, Kentucky."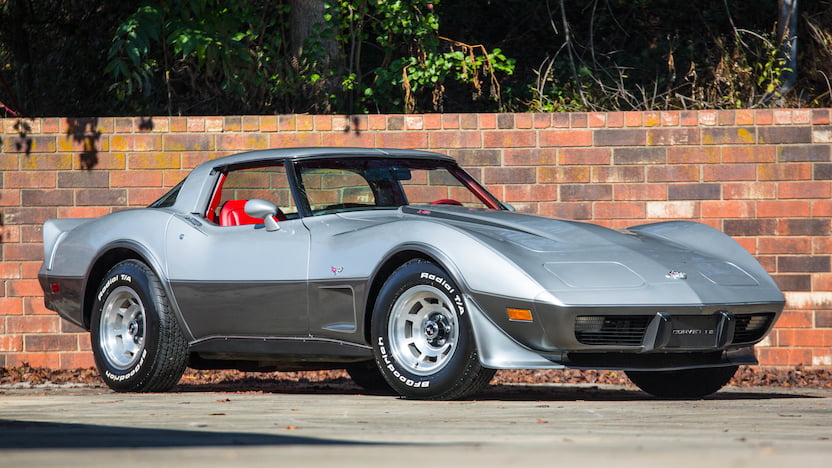 There was a time when this claim had some truth behind it.  For more than a decade (beginning in the mid-70's and lasting well into the early 90's), the Corvette was an under-powered car that looked and felt cheaply made.  It lacked the horsepower of its muscle-car era older brothers and it lacked the character of those Corvettes built throughout the 50's and 60's.  By 1982, the Corvette was suffering from a serious lack of power and it was facing an identity crisis.  It lacked the character of the European sports cars that were continuing to gain a foothold in the American automotive marketplace.
While the Corvette may have struggled to keep up with some of its competitors, the engineer and design teams behind the Corvette never stopped working to help evolve and transform the Corvette into a sports car that could not only compete with its European brethren, but to dominate them – both on the racetrack and on the marketplace.
But is the Corvette overrated?  Can it really compete with the European sports car market?
Affordability – Used
Consider this – you can purchase a used, sixth-generation (2005–2013) Corvette with relatively low mileage for less than $30,000.  For that price, you'll end up with a well-appointed 400hp LS2 (2005–2007) or 430hp LS3 (2008–2013) Corvette.  If you are looking for even greater affordability, you can move back a single generation to the fifth-generation Corvettes (1997–2004). These cars, which came equipped with the 350hp LS1 engine, can commonly be found for under $20,000, with older examples selling for $12-15,000.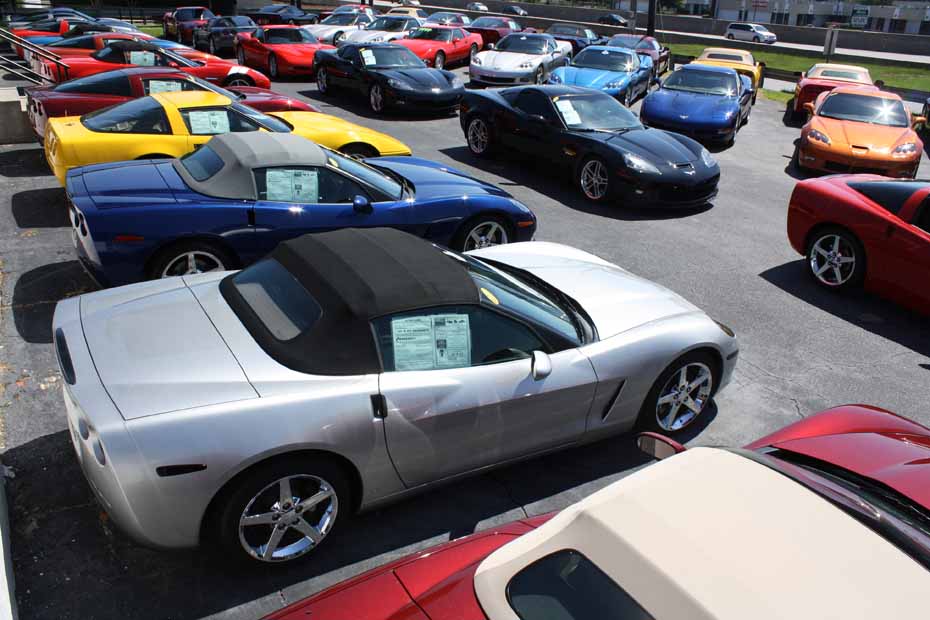 Since the introduction of the C5 in 1997, Chevrolet has invested a considerable amount of money into R&D to improve the Corvette's handling, engine power and overall performance.  Other iterations of the car emerged as the car evolved, including a fifth-generation Z06 model which offered drivers a true, track-capable variant of the Corvette.  Today these cars, many still with low miles on them, can regularly be found with a pricetag of less than $30,000.
Moving back to the C6, and the performance-driven variants from that generation (which include the Z06 and the ZR1,) you'll discover that the engineers behind the Corvette were intentionally developing racing-inspired cars that transcended just being a sports car and instead evolved the brand into supercar territory. The C6 Z06 Corvettes were rated at 505 horsepower.  The C6 ZR1, which was the crowning achievement of the Corvette program when it was first introduced in 2009, was/is rated at 638 horsepower.  Even these super-car variants of the C6 now sell for less than $70,000, with many ZR1 Corvettes now being offered for sale in the high $50k to low $60k range.
For those of you who claim that the newest Corvettes are overrated, read on.
Affordability – New
The C7 Corvette Stingray, which was introduced in 2014 and is still in production today, can be purchased NEW for less than $60,000.  For that money, you receive a well-appointed 2019 model Corvette Stingray coupe or convertible with a 460 HP LT1 engine. These cars were designed to perform and handle like supercars, providing consumers with a driving experience that was developed thru feedback captured by the Corvette Racing program at the track.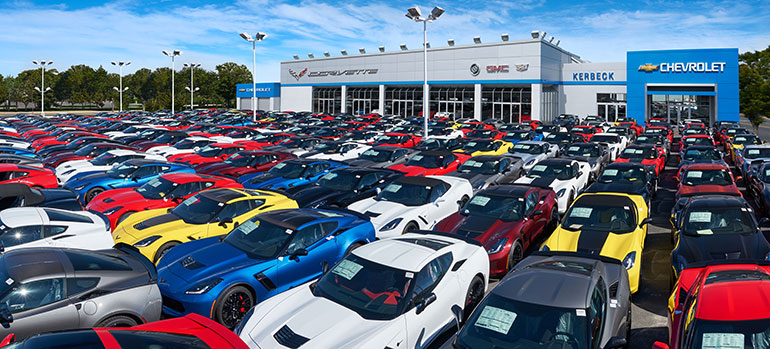 For the more discriminating consumers, Chevrolet once more offered higher-performance variants of the seventh-generation Corvette beyond the base Stingray.
The first of these was the Z06 coupe or convertible, which featured a 650hp LT4 engine.  This variant of the Corvette could be purchased for around $85,000 brand new.  Today, many of these cars are beginning to surface in the used car market, at even more competitive pricing.   However, for the ultimate driving experience, Chevrolet introduced the 2019 Corvette ZR1.  Priced around $120k, this car delivers bone-rattling, throw-back-in-your-seat performance at a price-point that is far more affordable than any of its equally-priced European counterparts.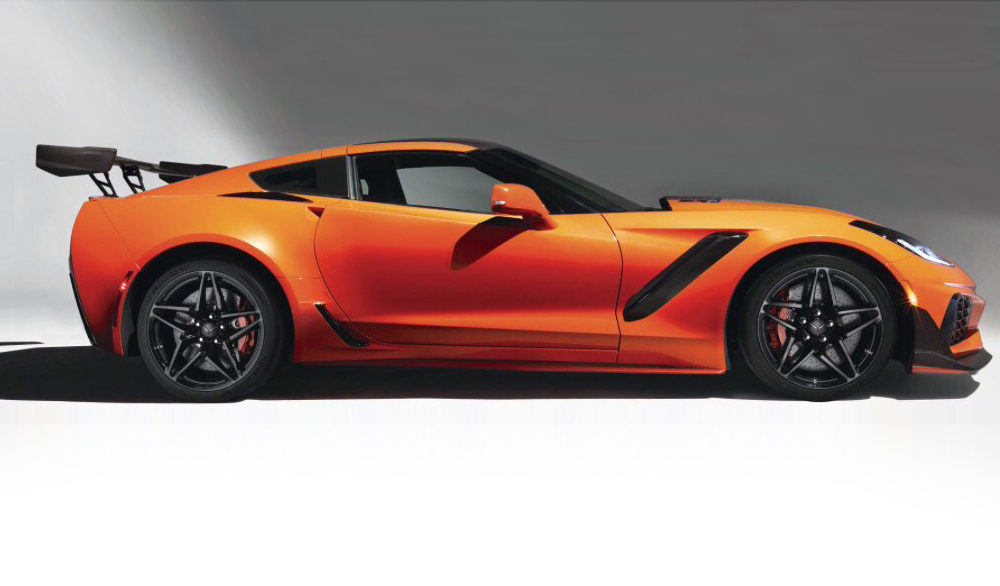 Are there trade-offs between these cars and their European brethren? We have to concede on this point – of course there are.
The fit and finish of any Corvette, (most especially its interior,) is generally considered inferior to the more refined interiors found in the European brands.  Porsche, Ferrari and Lamborghini all pour large sums of money into the finishes found in their cars.  This is most definitely not a bad thing – in fact, its one of the very reasons these cars command such a high price.  But that's also the crux of it – because they use higher-end materials – leathers, suede, carpeting, wood-grains, etc – to accentuate their interiors, they have to parlay the cost of those finishes into the sell price of their cars.  The result?  A price-tag which is considerably more expensive than any of the Corvettes (priced as new) listed above.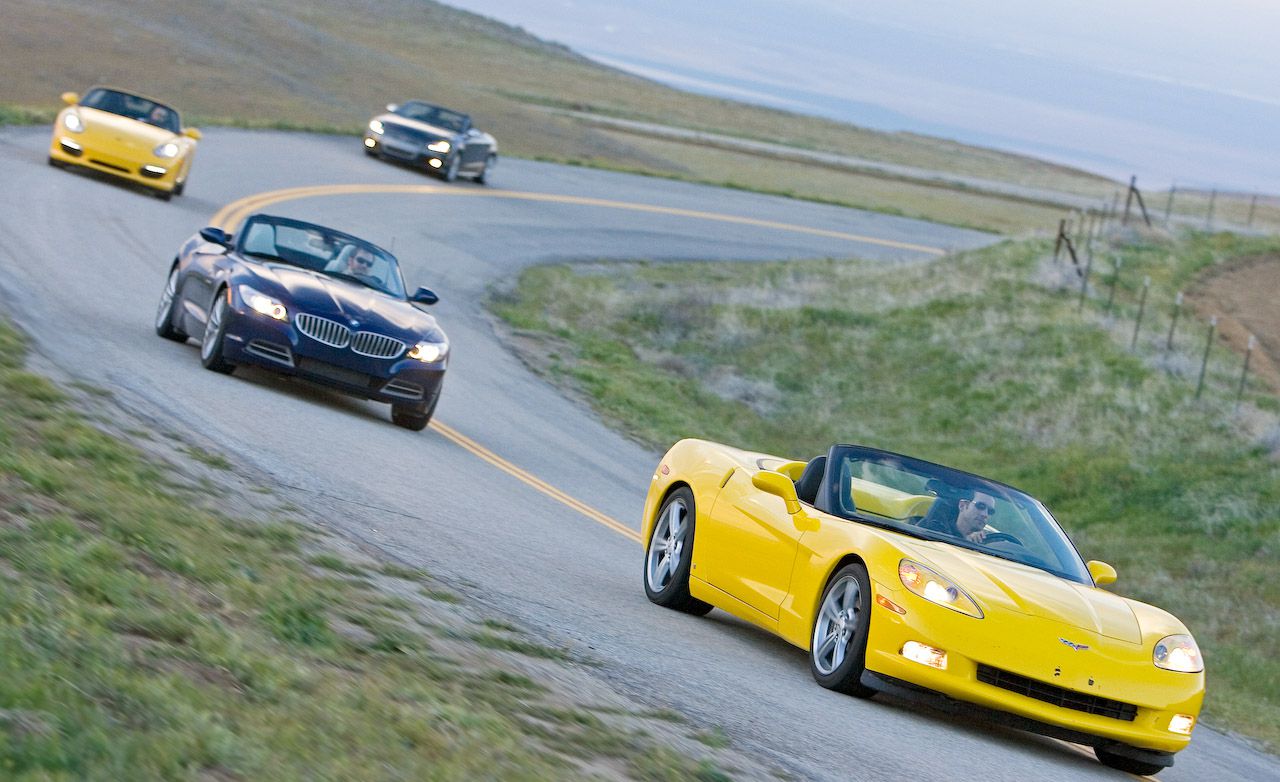 However, as a consumer looking for high-performance on a budget, ask yourself this: If you are looking to purchase a sports car, what do you really want?  If your objective is to purchase a vehicle with a lot of power and performance, you could do a lot worse than to test-drive a new Corvette Stingray (or even a gently-used C5 or C6!)  When you have finished your test drive in the Corvette, we challenge you to seek out a similarly priced European sports car.  Odd are that, if you compare cars at the same pricepoint, you'll end up test driving a used Porsche Cayman, a Boxster or (if fortune favors you), a Porsche 911.  From our experience, none of these (except MAYBE the 911) will come close to delivering the driving experience – the acceleration, power or handling – that you'll experience in a Corvette.
As for the "older" (used) Corvettes?  I purchased a low mileage 2013 Corvette Coupe (base model) a couple years ago. While shopping for it, I also had the opportunity to drive a couple of Porsche Boxsters (including the S models.)  I've never had the pleasure of driving a Ferrari or Lamborghini from that same era, but I'll say that compared to the Porsche Boxsters that I did drive, there was no comparison in performance.  While I am certain the Porsche 911 from that same era would give my car a run for its money, it commands a much higher price (even on the used car market.)  I can tell you without question that I purchased a well-appointed sports car (with lots of power) at a price point far below what I would pay for any of its European counterparts from that era.
"Bang for the Buck?" (Power Comparisons)
Does the argument above settle the debate once-and-for-all that the Corvette is NOT overrated?  While we (being in favor of purchasing a Corvette) would say that it does, there is still the argument that German and Italian engineered sports cars offer better acceleration, handling and overall power.    From that perspective, it might be defensible that the Corvette IS overrated…until, that is, you begin to stack up the performance numbers between these same cars (the Porsche, Ferrari and Lamborghini) and the Corvette.  Remember, we're trying for an "apples-to-apples" comparison, so price still plays into the equation, but since we're talking capabilities, we'll start by showing what the Corvette can do, an then we'll stack it up against simlarly equipped sports cars from "across the pond."
Ready? Here we go.
The 2019 Corvette ZR1, (which you'll recall is the MOST EXPENSIVE Corvette in the history of the brand with an asking price of around $130k), delivers a 0-60 time of just 2.8 seconds and a top-speed of 212 miles per hour (documented). At the same time, the ZR1 is equally comfortable handling a leisurely drive on an open road or handling the most demanding driving conditions while being put thru its paces at the most grueling race tracks in the world.
When looking at the competition, we come up with the following: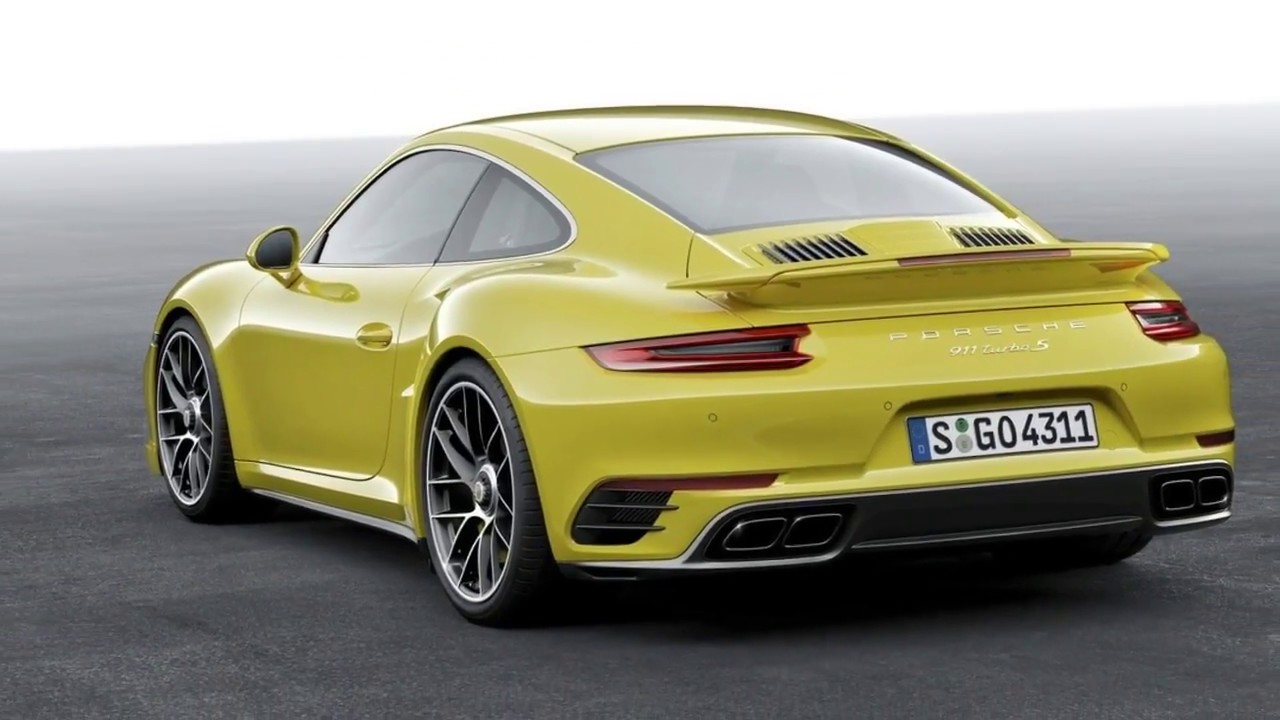 Porsche -While there are plenty of less-expensive Porsche models out there, we discovered that the 2019 Porsche 911 Turbo S is the "least expensive"model available in the company's vehicle offerings that can also compete with the ZR1.  The 2019 Porsche 911 Turbo S produces 580 horsepower, has a top-speed of 205 mph and the same 0-60 time as the ZR1 of just 2.8 seconds.  The price?  This 911 starts at $190,700.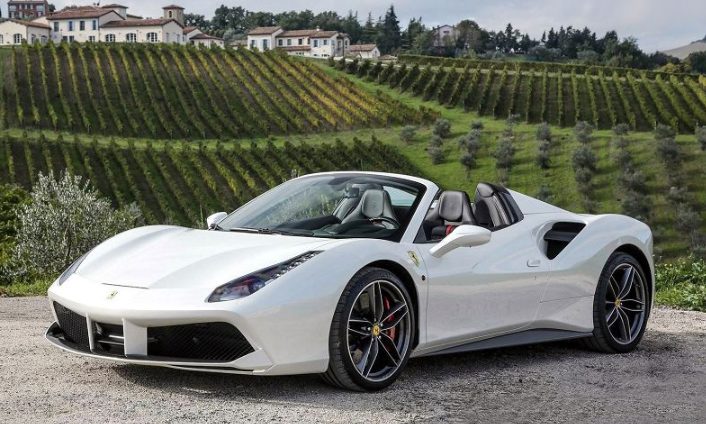 Ferrari – The 2019 Ferrari 488 Spider came to our attention when comparing performance specs with the ZR1.  The 488 Spider produces 660 horsepower, has a 0-62 mph time of 2.8 seconds and a top speed of 205 mph.  The price?  While Ferrari's website won't reveal that bit of information (if you have to ask, you probably can't afford it), we did some digging around and discovered that the 2019 model had an estimated price of $334,409.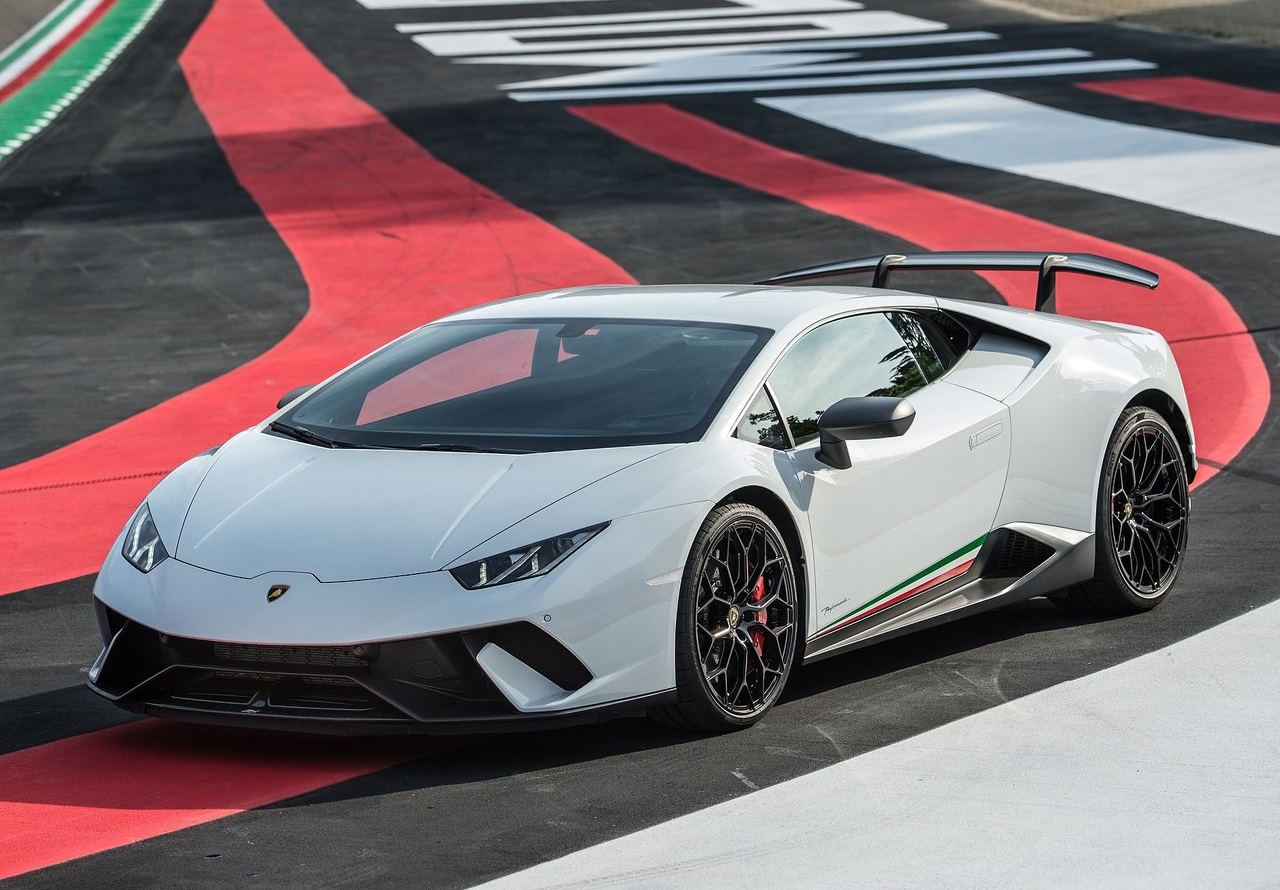 Lamborghini – The 2019 Lamborghini Huracan Performante is probably the most similarly equipped model of the Huracan line as compared to the ZR1 Corvette.  The Huracan Performante comes equipped with a 631 horsepower V10 engine.  It can launch from 0-62 mph in just 2.9 seconds, and achieve a top-speed of 201+ mph.  As with the Ferrari, the team at Lamborghini does not provide pricing, but the pricing we could find for new Huracan Performante coupes ranged from $300-320,000. 
So there you have it. Whether measuring how far you can stretch your dollar when purchasing a sports car, or determining which sports car will give you the best "power to dollar" ratio, there is no question that the Corvette is a winner   There's just no argument that for the money, you won't find another car on the market that can put down better performance numbers that those produced by the 2019 Corvette ZR1.  The same is true with lower-priced variants of the brand.  A 2019 Corvette Stingray Coupe will produce performance numbers consistent with the Porsche 911, and far in-excess of those created by the Porsche Boxster, but at a fraction of either Porsche's price.
Simply put, the Chevy Corvette is not overrated at all – it's an incredible value compared to the competition.