Corvette Racing's Team Drivers Return For New Racing Season
The Corvette Racing team announced its 2018 IMSA WeatherTech SportsCar Championship driver lineup this past week for its two Corvette C7.R race cars.  Racing fans will be pleased to learn that the 2018 full time drivers for both the No. 3 – Antonio Garcia and Jan Magnussen, and the No. 4 – Oliver Gavin and Tommy Milner are returning to defend and expand upon their 12 Team Championships and 12 Manufacturer Championships.
Next year's IMSA (International Motor Sports Association) WeatherTech SportsCar Championship will mark the seventh straight season with Gavin, Milner, Magnussen and Garcia as the full time drivers for the pair of Corvette race cars.
"Consistency amongst the team and its drivers has been key to the success of (the Corvette Racing) program for the last 20 years," says Mark Kent, Chevrolet's Director of Motorsport Competition, "Having Antonio, Jan, Oliver and Tommy returning for the 2018 season will definitely increase the liklihood of continued success for Corvette Racing."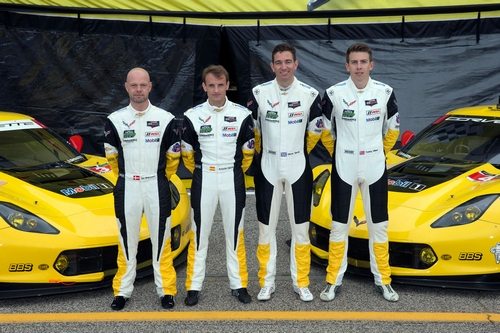 Since 2011, the two teams have shared a total of 106 track victories around the world.  Moreover, the No. 3 Corvette driven by Garcia and Magnussen had an incredibly successful 2017 racing season, having won the Driver, Team and Manufacturer Championships in the GT Le Mans Class.  The pair scored three class wins throughout the 2017 season.  Gavin and Milner of the No. 4 Corvette added a fourth victory last year.
Preparing For Daytona
Corvette Racing's new season begins this weekend as both teams prepare for the "Roar Before the 24" at the Daytona International Speedway.  This three-day event serves as the prelude to the Rolex 24 at Daytona, the opening race event of the IMSA season.
For Corvette Racing, the three-day track trial is an opportunity for the teams to begin dialing in the pair of Corvette C7.R race cars  for its change to win a fourth-class victory at the twenty-four hour endurance event held annually in Daytona.  Both C7.R race cars will be present for the event along with their full compliment of three drivers each.
Like last year, Mike Rockenfeller will once more be rounding out the No. 3 driving team of Antonio Garcia and Jan Magnussen, and Marcel Fässler will also be returning to join Oliver Gavin and Tommy Milner in the No. 4 Corvette.
A Racing Dynasty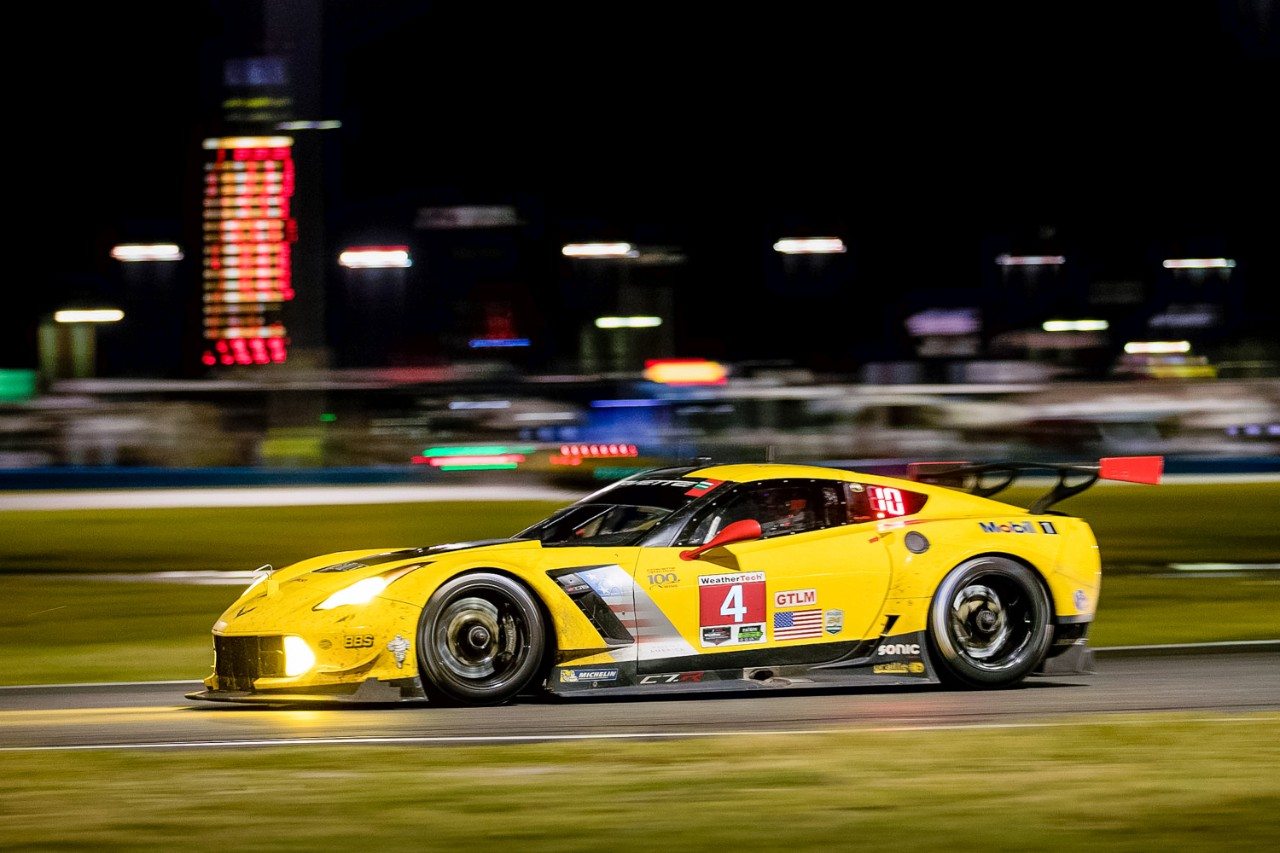 This year will mark Corvette Racing's 20th anniversary of competition in IMSA sanctioned racing events – marking the longest run of any team in the current IMSA paddock.   Of the team's combined 106 victories, 98 of these victories were achieved in North American endurance racing events across the United States and Canada.  Additionally, the team has an impressive 8 victories at Le Mans in the last 19 years, making the Corvette Racing teams one of the winning-est teams at Le Mans in the 21st century.
Since the start of the 2014 racing season – which saw the merger of the American Le Mans Series with Grand Am – no manufacturer or team has had more wins in the WeatherTech Championship than Chevrolet and Corvette Racing.
The 1999 Rolex 24 at Daytona was the first event the Corvette Racing program participated in.  At that race, one of the team's Corvette C5-R's finished in fourth place.  Just two years later, Corvette Racing won the race overall.  Jump ahead to the past few years, and the Corvette Racing program added class victories at both the 2015 and 2016 Rolex 24 races, with an especially thrilling 1-2 finish in 2015 that saw the No.4 Corvette beat its No.3 counterpart by a margin of just 0.034 seconds.
Overall, Chevrolet has celebrated more than 40 victories across all motorsport events at the Daytona International Speedway, making it the most successful manufacturer at the World Center of Racing.
In Their Own Words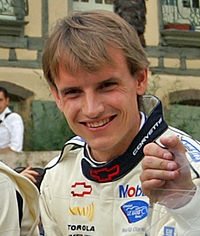 ANTONIO GARCIA, NO. 3 CORVETTE C7.R
"It has been a busy period since the end of last season. Corvette Racing has put a lot of effort into testing for our 20th season in 2018 – both on the track and in our simulator. We can make use of every piece of data we can find. Hopefully that helps us at Daytona. We were disappointed not to win last year's Rolex 24 after we led twice after pit stops in the final hour. After missing just a little pace then, I hope we can find what we need after these three days of testing."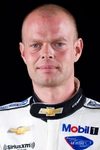 JAN MAGNUSSEN, NO. 3 CORVETTE C7.R
"With everything we accomplished last year, one of the disappoints we had was not winning Daytona. So we will go into the Roar with that goal in mind. We are there for three days but there is a huge amount of items we need to run through for the Rolex 24. Winning there would be the best way to start Corvette Racing's 20th year.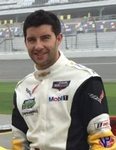 MIKE ROCKENFELLER, NO. 3 CORVETTE C7.R:
"It will be great to get back in the Corvette C7.R at Daytona. As a team, we have a lot to work toward to give both our cars the best possible to chance to win this race. That means we need to get everything we can out of testing this week. I am continually impressed by the level of racing in GTLM with the number of great manufacturers, drivers and teams. So it is imperative we start strong with a good showing at the Roar."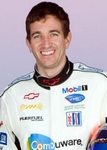 OLIVER GAVIN, NO. 4 CORVETTE C7.R:
"I'm very eager to get this year started off right. Tommy, myself and everyone on the No. 4 Corvette side want to put last season out of our minds and focus on having a good, positive weekend at the Roar. This stands to be a big year for Corvette Racing… our 20th season and going for three straight GTLM championships. Checking off all the items on our testing list would be a great start."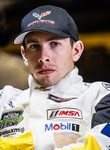 TOMMY MILNER, NO. 4 CORVETTE C7.R:
"This is a huge year for everyone at Corvette Racing. It's our 20th season and from the competition standpoint, this will be the biggest challenge we've faced. There's additional motivation for our side of the garage after last season's tough going. The best thing about our team though is the talent and experience we have working together for so many years. We need to use that advantage this weekend to get us in the best possible shape heading into the Rolex 24."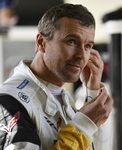 MARCEL FÄSSLER, NO. 4 CORVETTE C7.R:
"I'm ready to get back to the track with Corvette Racing. Daytona is a big event and one that we have been lucky to win before. For me personally, my comfort level in the Corvette is higher than it has ever been. I was fortunate enough to participate in a couple of test days after the 2017 season that proved to be very beneficial. Our confidence is very high going into Daytona so hopefully that will mean a successful start to the season for Corvette Racing."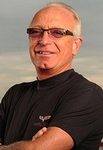 DOUG FEHAN, PROGRAM MANAGER:
"Well, 2018 is dawning with some new and exciting things for Corvette Racing and the entire WeatherTech Championship fan base. For the first time, the Roar will actually have some impact on the Rolex 24 as we will be 'qualifying' for our pit lane and garage assignments. This can have a direct impact on the race itself when you consider the GTLM margin of victory in 2016 was a scant 0.034 seconds between our two Corvettes. In addition, the Roar will mark the first time for a variety of new machinery, including new cars in GTLM. The 2018 season looks like pretty darn exciting from where we sit."
The Rolex 24 at Daytona will be held on January 27-28, 2018 at the Daytona International Speedway in Daytona Beach, Florida.