The Corvette, and small-block V8 innovation, fit like a hand in a glove. In fact, had it not been for the small-block V8's implementation into Corvette production, America's sports car would have likely faded into obscurity over 60 years ago. Luckily, Chevrolet's timely decision to include the now infamous 265 cubic-inch small block as an optional engine for the 1955 production year, spared the Corvette from almost certainly being placed into early retirement.
However, this was just the beginning of the Corvette's small-block V8 legacy, with the next chapter in this saga being perhaps the most interesting to date. Though the 283 cubic-inch V8 seldom receives its share of attention in a world dominated by LS and LT series engines, this early Chevrolet small-block was ahead of its time. The 283ci showcased a plethora of new and innovative tech, and highlighted the engineering prowess of legendary Corvette luminary, Zora-Arkus Duntov.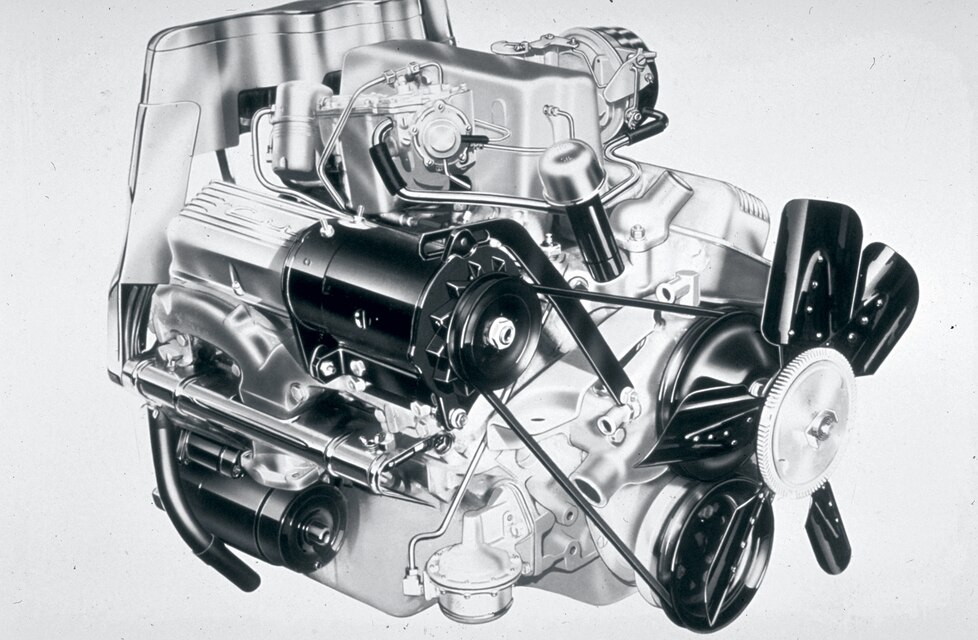 4.6L 283ci V8 History
Today, the Corvette is perhaps best known for its pure power and performance attributes. However, this was simply not always the case. Upon its 1953 release, the Corvette came equipped with a 150 horsepower inline-six, "Blue Flame" V8. At the time, few could have referred to the Corvette as performance-oriented in any regard.
Then, in 1955, the Corvette's small-block V8 legacy began. At the insistence of newly hired engineer Zora Arkus-Duntov, and others of a like mind, the Corvette was fitted with a 265 cubic-inch, small-block V8, that was capable of producing 195 horsepower. This significantly enhanced the Corvette's appeal, and dismissed the bulk of claims by critics, regarding statements that the Corvette was little more than a dressed up, base model Chevrolet sedan.
In what would prove to be a reoccurring trend that is still widely observed today, work began almost immediately to further bolster the Corvette's output. However, much speculation remained as to just how this would be accomplished. Early reports indicated that GM considered outfitting the Corvette's engine with a supercharger, though this idea was eventually nixed over reliability concerns.
Meanwhile, Duntov had already begun toying with the idea of creating his own fuel injection system. At the time, the use of fuel injection in an American production vehicle was unheard of, though the use of such technology had been employed in select European makes and models of the day.
Ultimately, the decision was made to increase the prior 265 cubic-inch small-block's cylinder bore diameters to 3.875 inches, thereby increasing its displacement. Additionally, Duntov's early fuel injection system was subsequently refined by GM's Rochester carburetor division and fitted to the new 283 cubic-inch small block V8. Dyno testing was then conducted, and plans were made to offer multiple versions of the 283ci, both in its carbureted and fuel-injected forms.
4.6L 283ci V8 Technical Specs and Configurations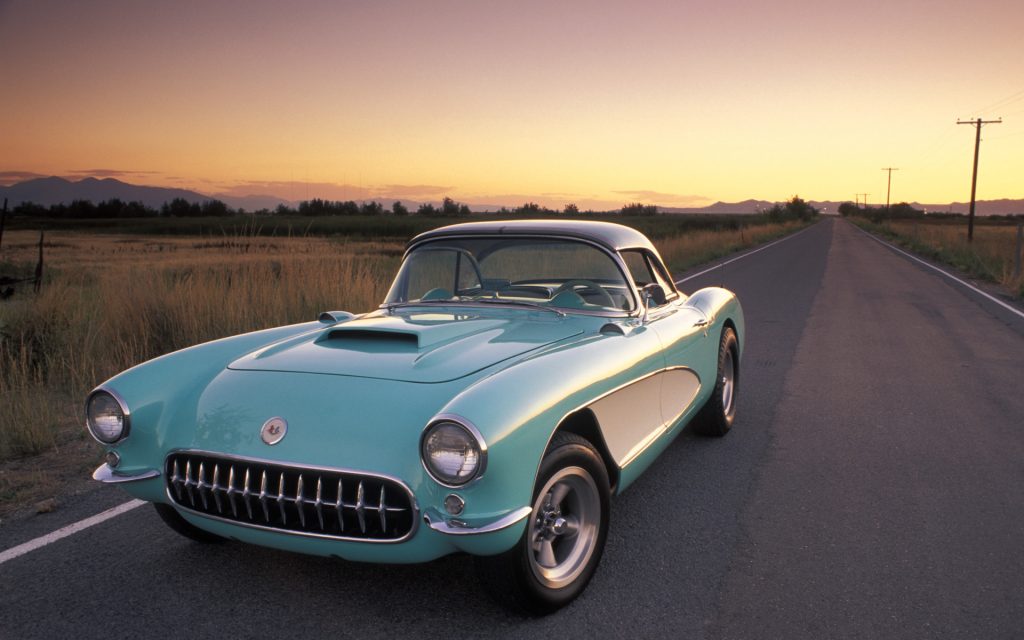 The base 283 cubic-inch small-block, in its original form, was based on an overbored 265 cubic-inch engine block. However, later production involved the recasting of the 283ci's engine block to accept larger cylinder bores after concerns were raised over the relative lack of cylinder wall thickness in 265ci engine blocks during the boring process.
The 283ci featured a bore diameter of 3.875", and a stroke of 3.0". The new small-block also utilized a bore spacing measurement of 4.4", which remained a standard figure in GM small-block production for decades to come.
A five-bearing forged steel crank-shaft resided at the heart of the 283ci, as did a specialty, high-lift Duntov camshaft when specifically optioned. Atop this camshaft rode a set of solid state lifters, which controlled the 283ci powerplant's 16-valve arrangement.
For 1957, the 283ci came in numerous configurations, many of which offered differing compression ratios. This engine could be optioned to include a single four-barrel carburetor (220bhp), dual four-barrel carburetors (270bhp), or a "fuelie" fuel injection system (283bhp). Most variants of the 283ci utilized a 9.5:1 compression ratio, while those featuring the Duntov Cam and Rochester Ram-Jet Fuel Injection system relied upon a 10.5:1 compression ratio.
The 283ci, in its fuel-injected form, reached a considerable milestone. Rated at 283bhp, the 1957 Corvette was the first in its line to reach the coveted 1-hp per inch of displacement threshold. This was a monumental achievement of the day and spoke volumes of the Chevrolet/GM design and development department's engineering prowess.
Equipped with the fuel-injected 283 cubic-inch small-block, the Corvette was capable of reaching speeds in excess of 132 MPH. Additionally, the 1957 Corvette achieved 0-60 MPH times of 6.6 seconds and was capable of completing a ¼ mile pull in just under 15 seconds.
283ci Specs Index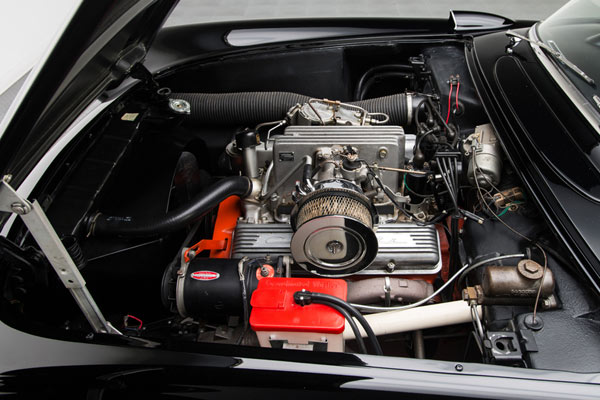 Horsepower: 220bhp @ 4,600 rpm (single four-barrel), 270bhp @ 6000 rpm (dual four-barrel), 283bhp @ 6,200 RPM (fuel-injected)
Torque: 300 lb-ft @ 3,000 rpm (single four-barrel), 285 lb-ft @ 4,500 rpm (dual four-barrel), 290 lb-ft @ 4,400 rpm (fuel-injected)
Compression Ratio: 9.5:1/ 10.5:1
Displacement: 283 cubic inches (4.6L)
Cylinder Bore: 3.875" (98.425mm)
Stroke: 3.0" (76.2mm)
Vehicles Using the 283ci Engine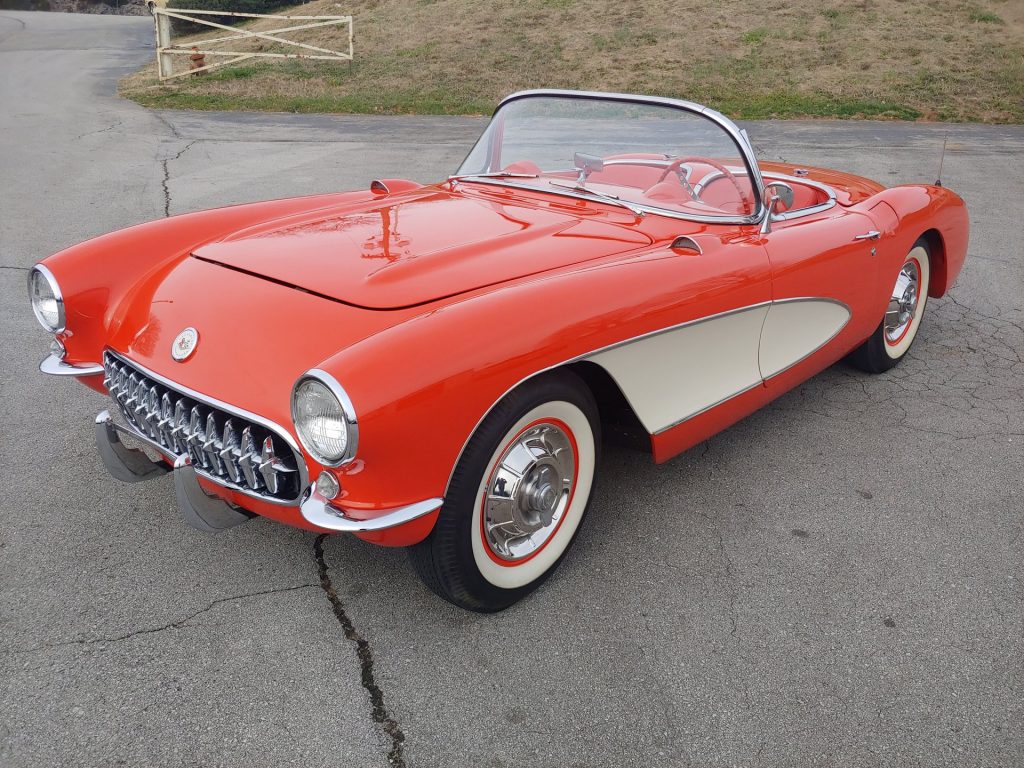 The 283 cubic-inch V8, in one of its many forms, powered virtually every Chevrolet passenger car throughout the late 1950s and early 1960s. Some of the most notable examples include the Bel Air, Impala, Malibu and Chevelle. The 283ci also powered the vast majority of Checker taxi cabs until it was ultimately replaced by the 327ci in the mid-1960s.
Additionally, the general architecture of the 283 cubic-inch V8 was employed in numerous GM small-block engines throughout the decades and served as an early predecessor to the manufacturer's legendary LS engine platform.
A Legacy Of Small-Block Innovation
GM has produced no shortage of legendary small-block V8s throughout the years. With each successive generation of small-block production, comes a wealth of innovative development. The 283 cubic-inch small-block V8 served as a prime example of this very fact, as it was largely ahead of its time in many ways. Perhaps more important, is the fact that the success of the 283ci V8 opened numerous doors for the future advancement of the illustrious GM small-block line.