This 1 of 1 model is none other than the original 1957 Corvette Super Sport Show Car developed by GM Styling. It represents a pinnacle in the history of the Corvette brand: it was the very first vehicle to carry the "SS" moniker! It is also the Corvette that introduced Rochester Ramjet Fuel Injection when it was unveiled.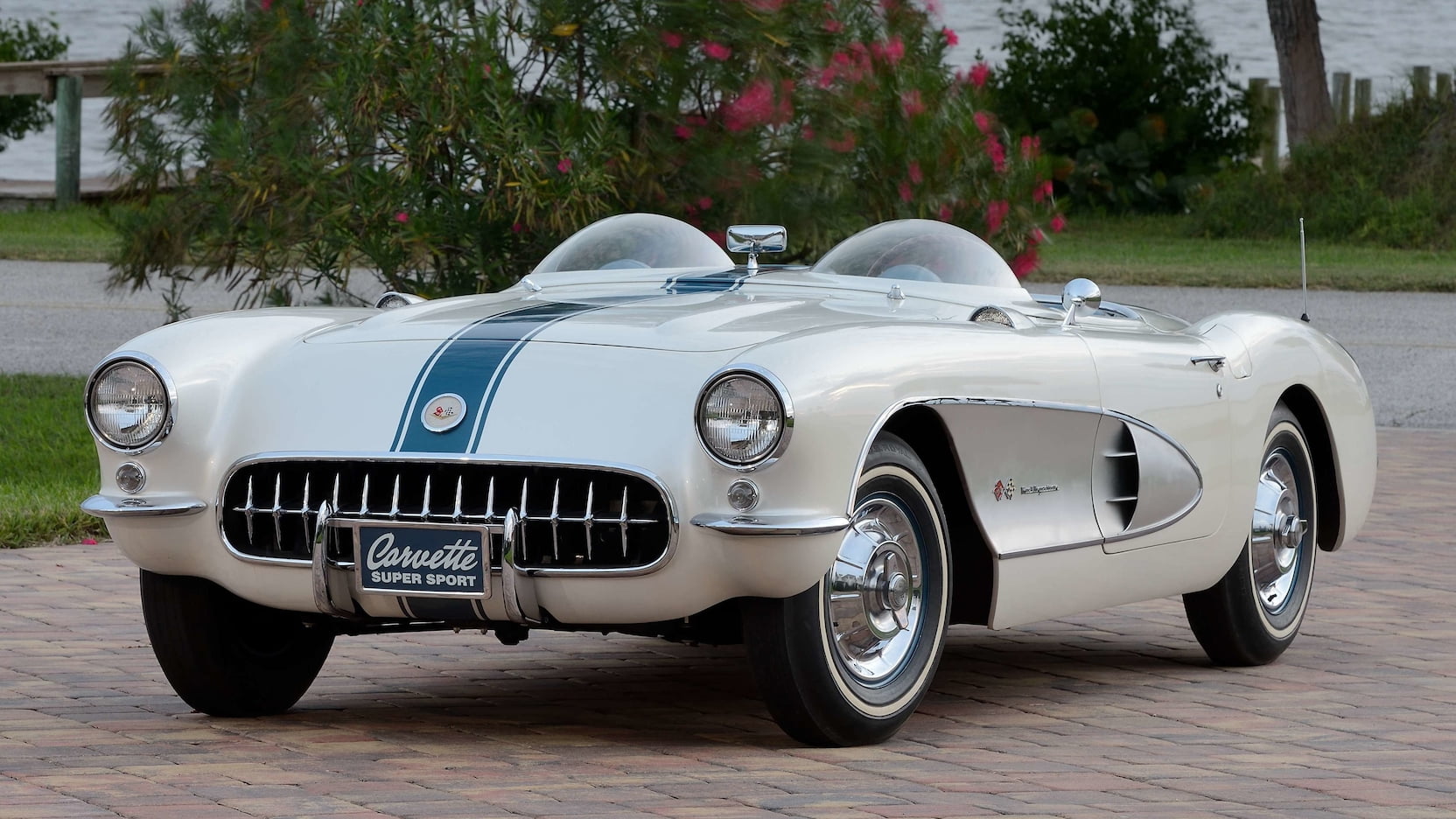 The car was constructed after Ed Cole saw the overwhelming response that Harley Earl's original SR-2 race car received when it appeared at various events across the United States.  Essentially, the Corvette Super Sport was developed to offer consumers a more competitive version of the Corvette – something that had been lacking up to this point in time.  The car was dubbed the Corvette Super Sport as its creation (and eventual introduction at car shows across the U.S.) coincided with the development of Zora Arkus Duntov's SS race car.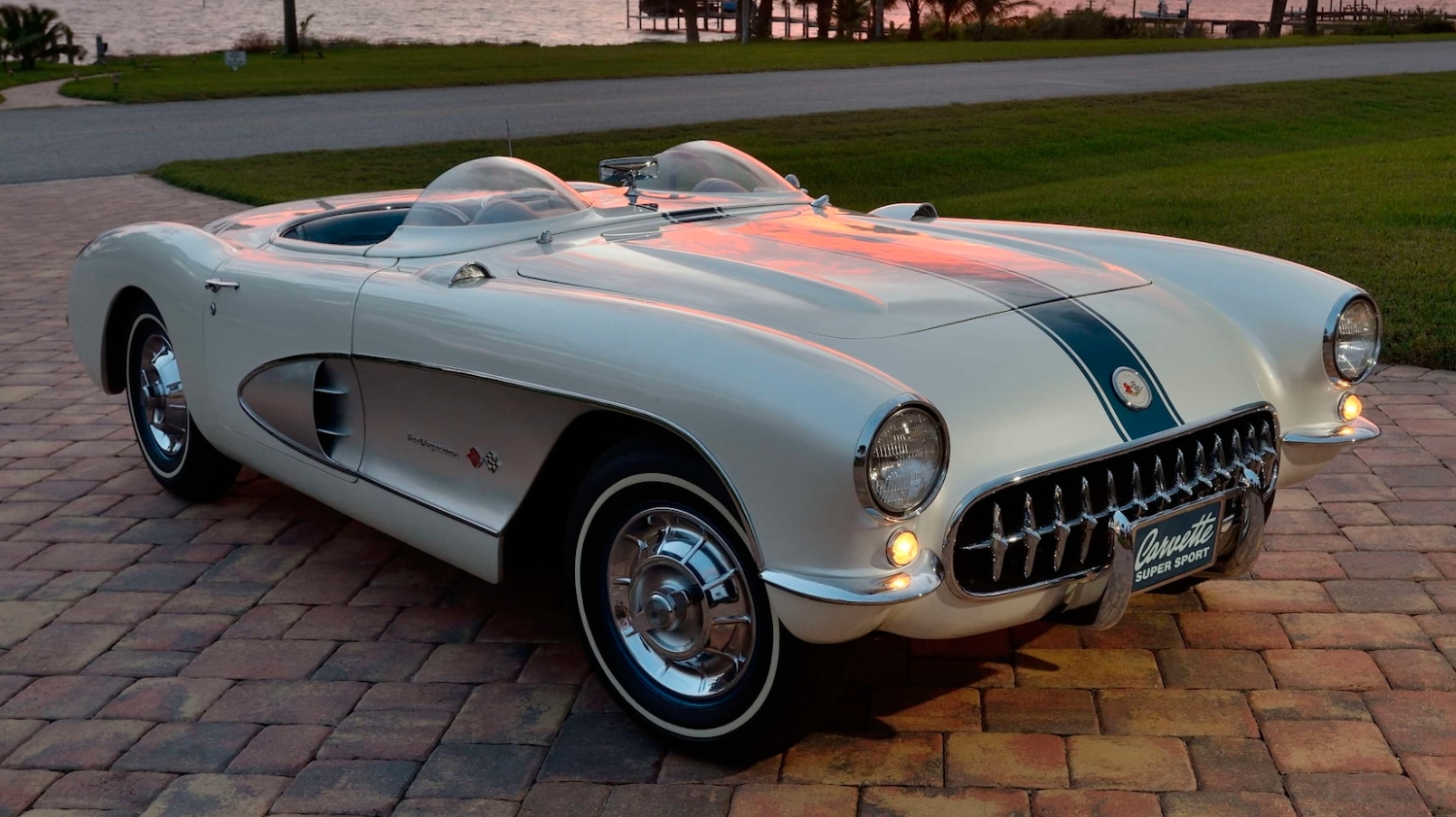 When building the Super Sport, Duntov introduced a brand new 283 cubic-inch, 283 horsepower V8 engine with an all-new Rochester Ramjet fuel injection system.  He paired the engine to a three-speed manual transmission.  A polished injection plenum was installed and the engine was wrapped in chrome.  The car was also equipped with a limited-slip differential, metallic brake linings, finned brake drums, heavier-duty springs, and strategically placed air ducts for the braking system.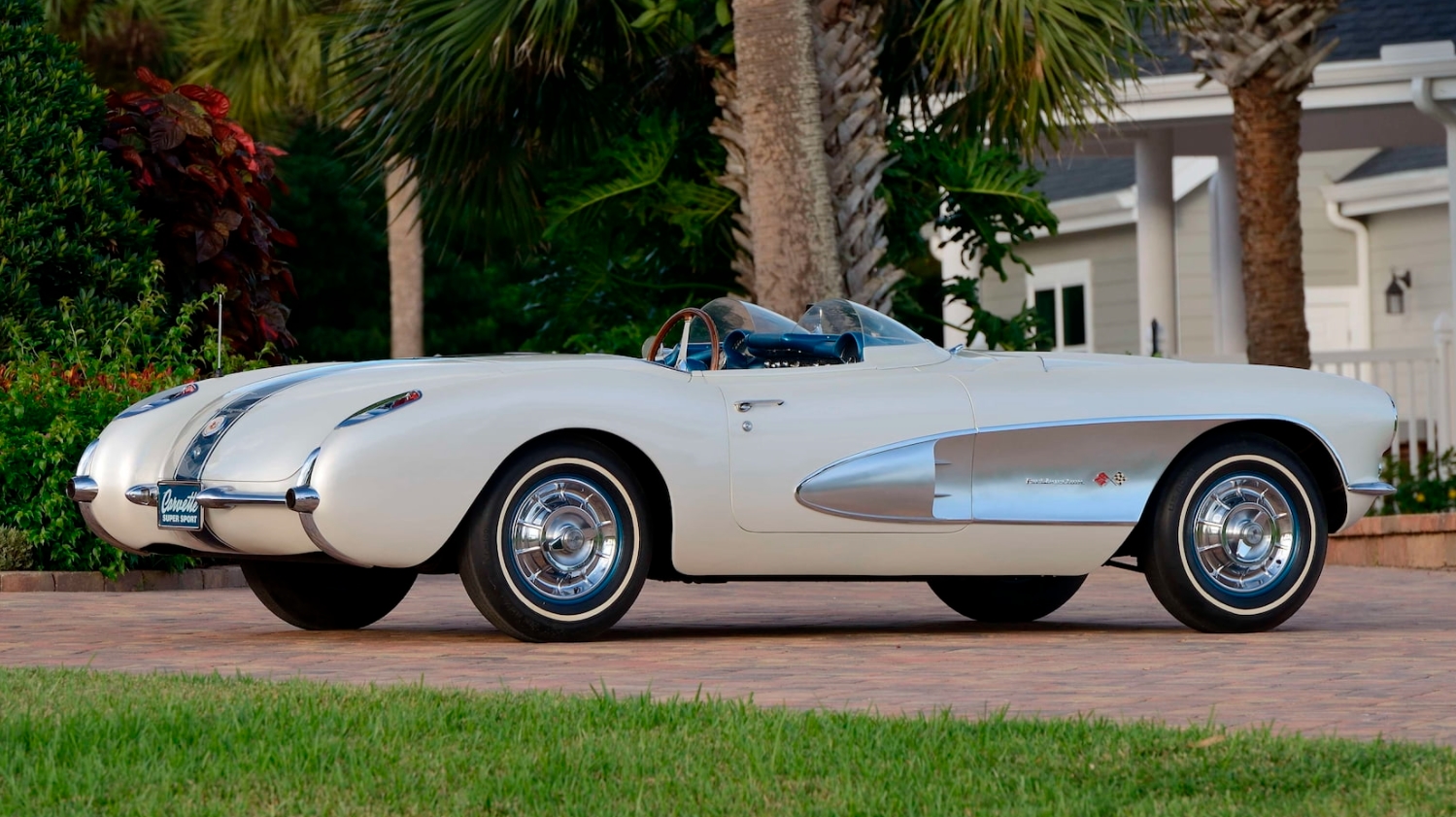 The exterior of the car received a number of notable modifications.  The car's original Venetian Red paint was replaced with custom-mixed pearlescent white.  A pair of full-length blue stripes, developed after the Sebring racers were first introduced in 1957, was added to the exterior.  Similarly, the bodyside covers on the race-built SR-2 Corvettes inspired the brushed aluminum side covers on the Super Sport model, as well as the unique body side scoops and their custom-built surrounds.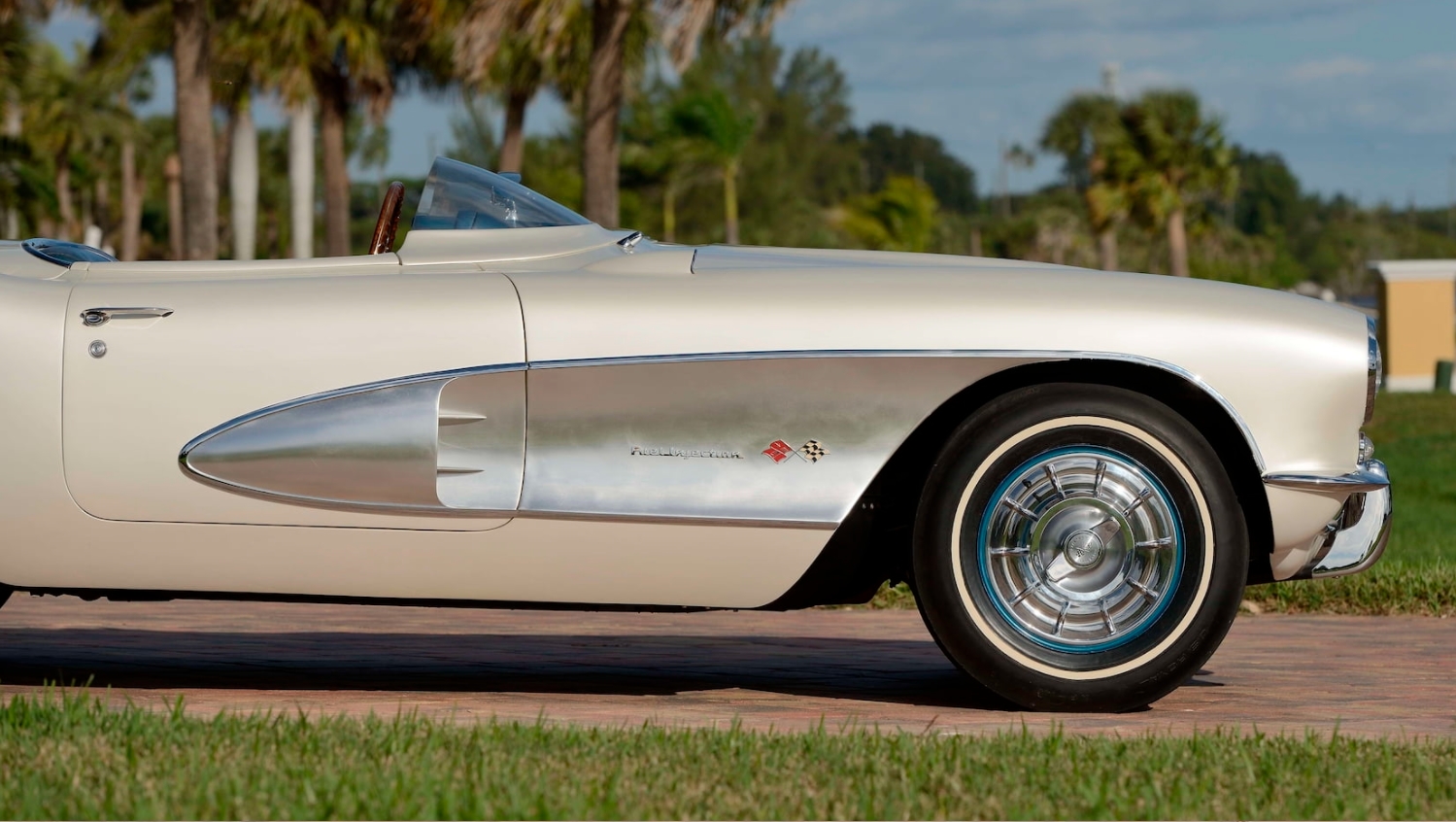 After making its debut in New York City, the Corvette Super Sport continued to travel the auto show circuit, making stops at the Chicago Auto Show, the 1957 Sports Car Club of America event in Detroit, and onto the June cover of "Speed Age" magazine.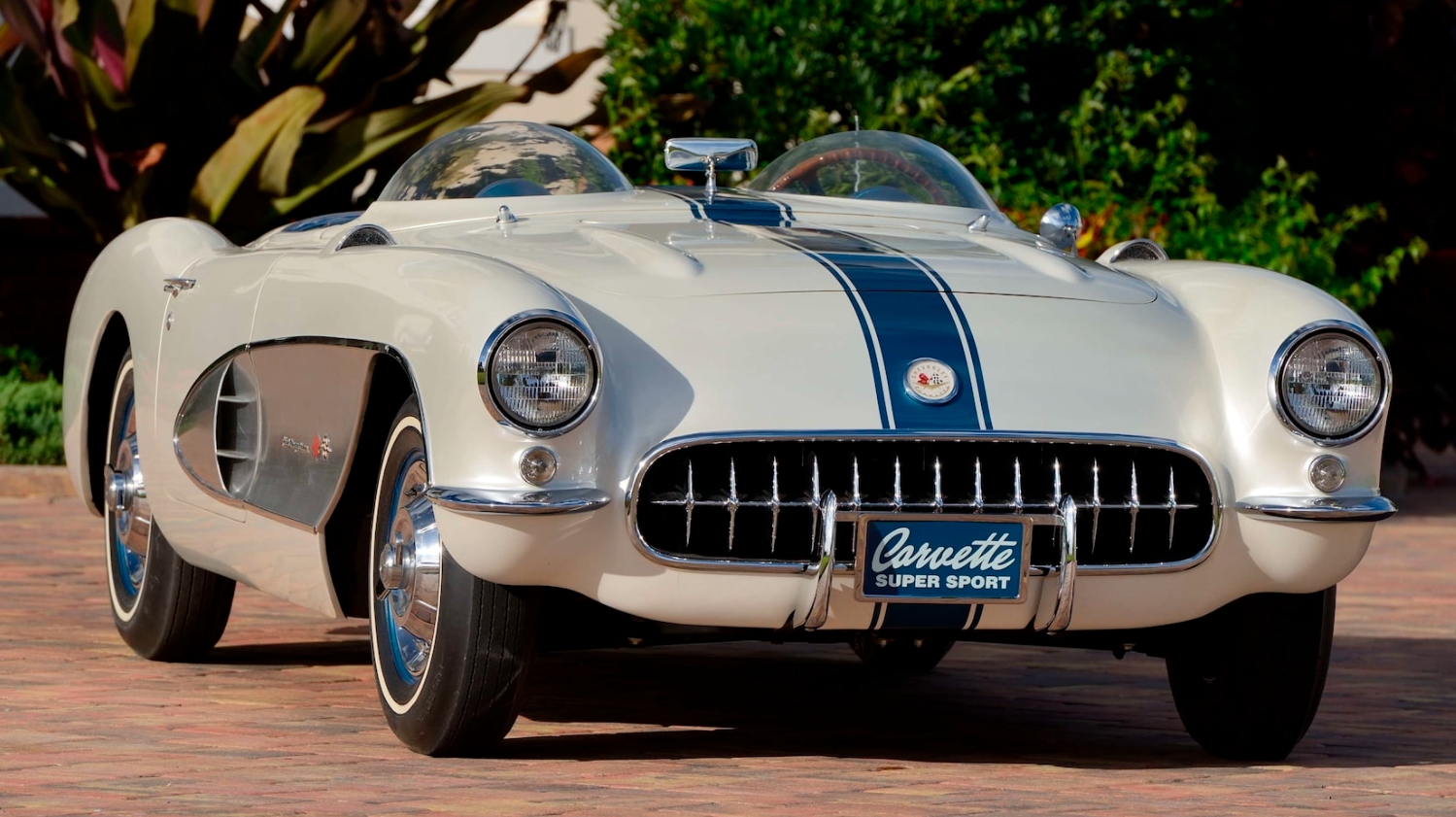 Photo Source: Mecum Auctions