Xeigen Supercars is a little known but new tuner. They came about because of their love of design and engineering, as well as the Corvette name.
However, while they have been hinting at things for a little bit, what they have dropped into the laps of us 2020 Corvette C8 fans is simply brutal.
In the best sense of the word.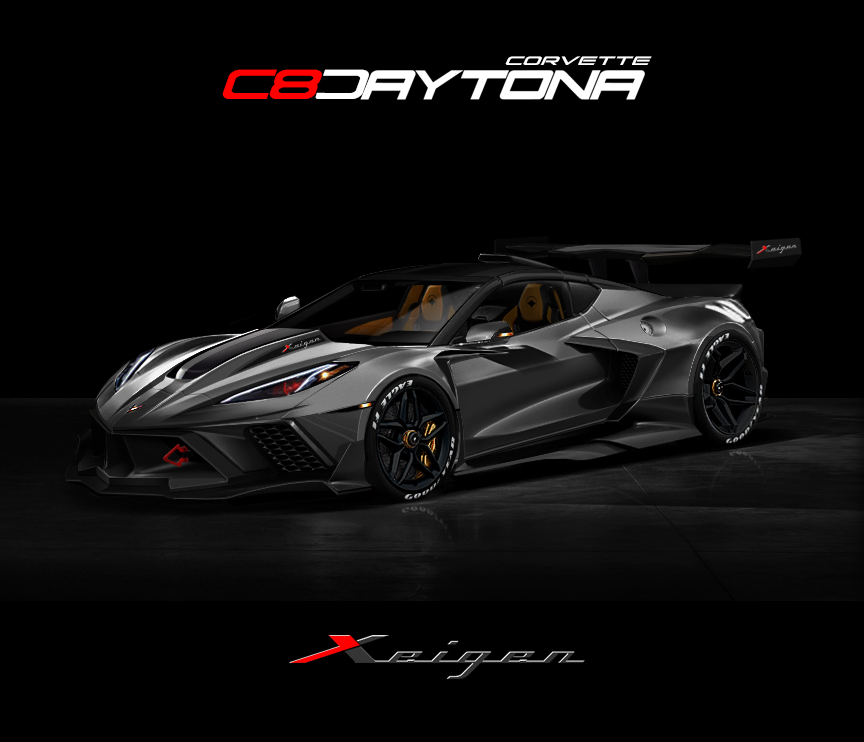 Calling it the C8 Daytona, it is heavily inspired by the 2020 Corvette C8.R. However, unlike the C8.R, this car will be road legal.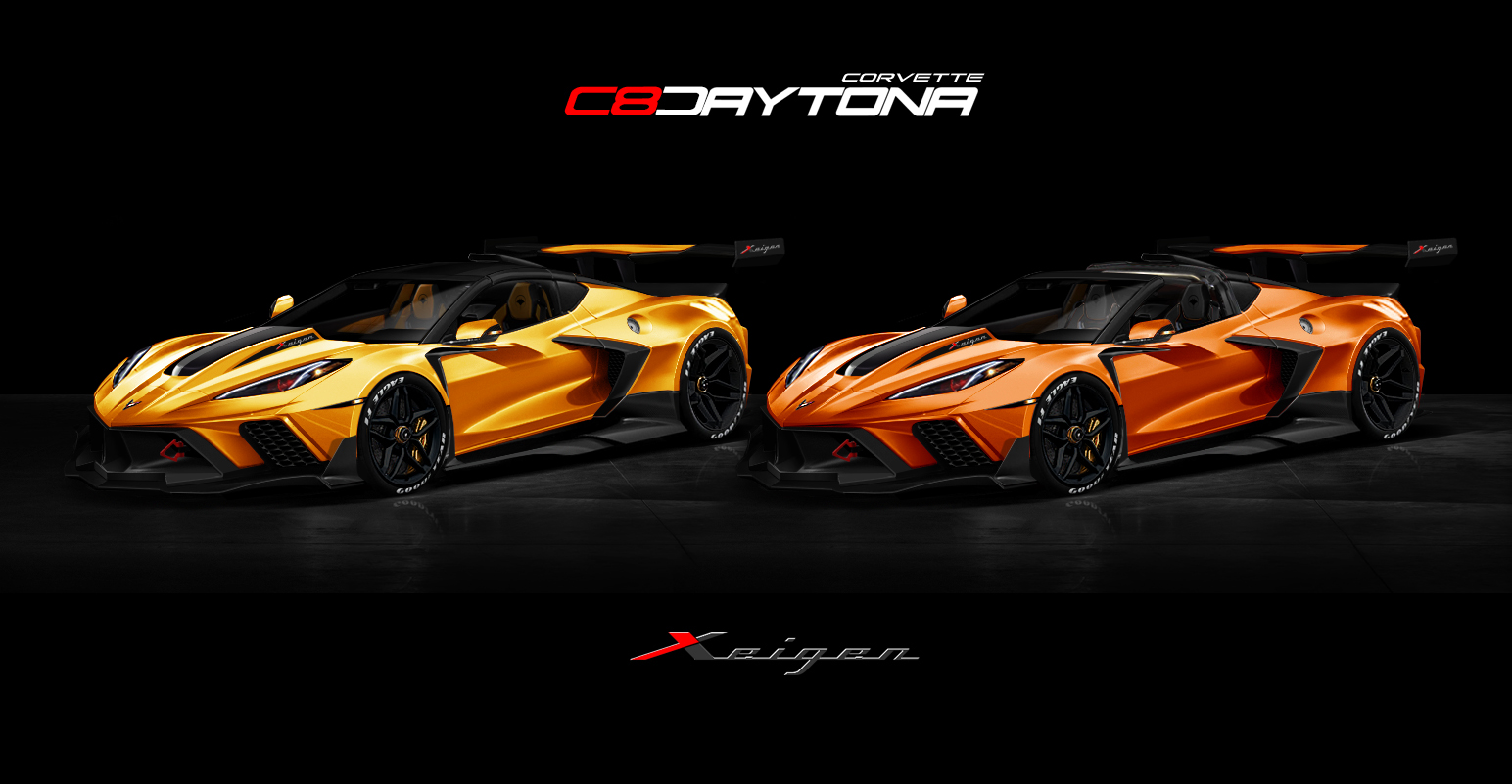 The C8 Daytona kit adds savage wheel arches in a widebody, allowing the whole car to be dropped significantly into a more predatory stance.
The front air intake is deeper, over a more violent front splitter and air intake. On the rear, single exhausts, possibly even made of titanium, exit from a heavily reworked rear bumper.
There is also a snorkel air intake, which does feed into the engine bay, but does not seem to be attached to the engine in any way visible from the outside.
Xeigen have also stated that the kit is aerodynamically functional, and also includes mechanical tweaks to the engine, as well as some new parts for under the hood. In this case, the snorkel might pass air through a secondary radiator or, on the more extreme side of things, possibly even feed cool air through a supercharger or turbocharger intercooler.
However, the most striking thing is the GT wing, which makes the high wing factory option look a little tame in comparison. It does appear to be semi-adjustable, but not while the car is in motion. It looks as if you need a get a proper socket and wrench and have at the wing stanchions.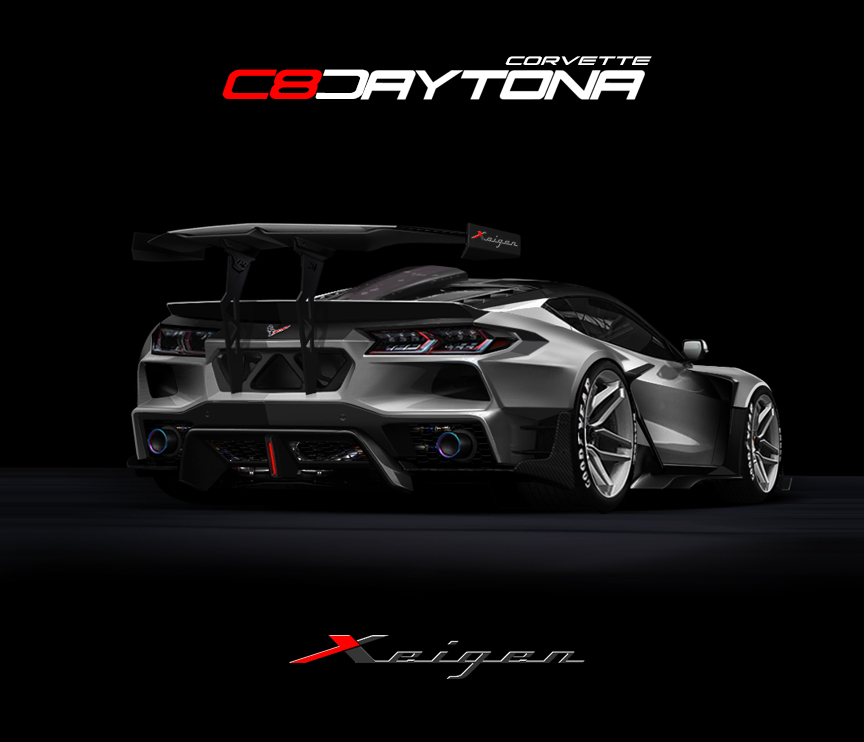 Xeigen also announced that they will have a commemorative edition, paying tribute to the Corvette C3 Daytona IMSA race cars.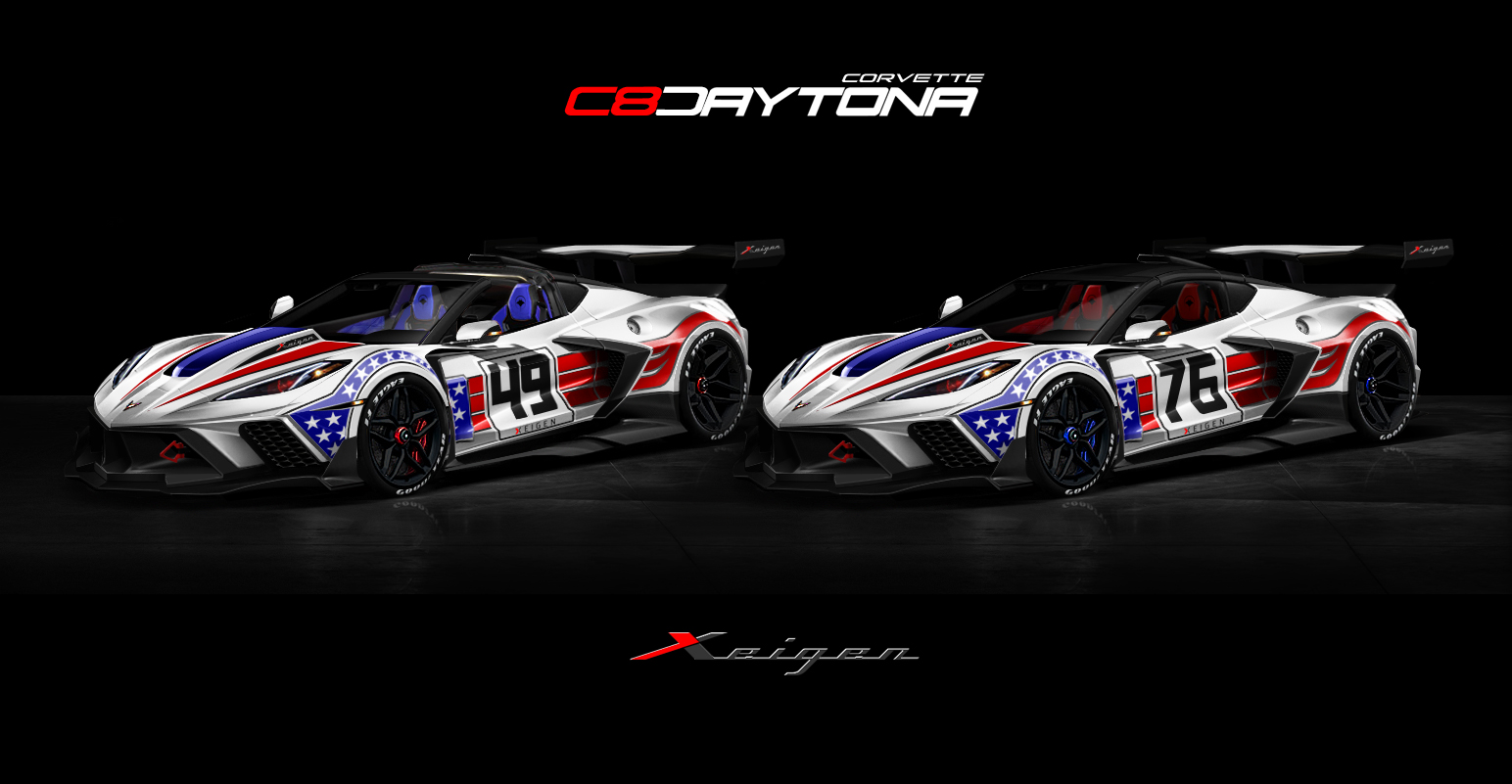 No matter what it is, if the finished, final product in 2021 looks even 10% this good… let's just say that at least one of us here at Corvsport is completely sold on the look! The kit, with pricing included, is expected to be available in mid-2021, according to Xeigen themselves.