Over 1,160 of our CorvSport readers have reacted, and the results for "Best Generation" are in. As I mentioned in the original piece, I knew this would (mostly) be a popularity contest, but any chance to hear from our readers is a bonus because, without you and your passion for the Corvette, WE would not exist. And as predicted the results proved to be interesting, as were all the personal stories I received via email, and on our Facebook page.
For starters, a big THANKS to all who participated,
And for being a part of our CorvSport community!
First, the results of our readers' poll, then the winners of the reader submissions. There are some really thoughtful and touching stories from our readers, so it's worth making it to the end of this feature.
Without further ado…
5th place, with 5.3% of the vote
Fourth-Generation
A little surprised the revolutionary C4 was last, but I guess somebody had to take one for the team.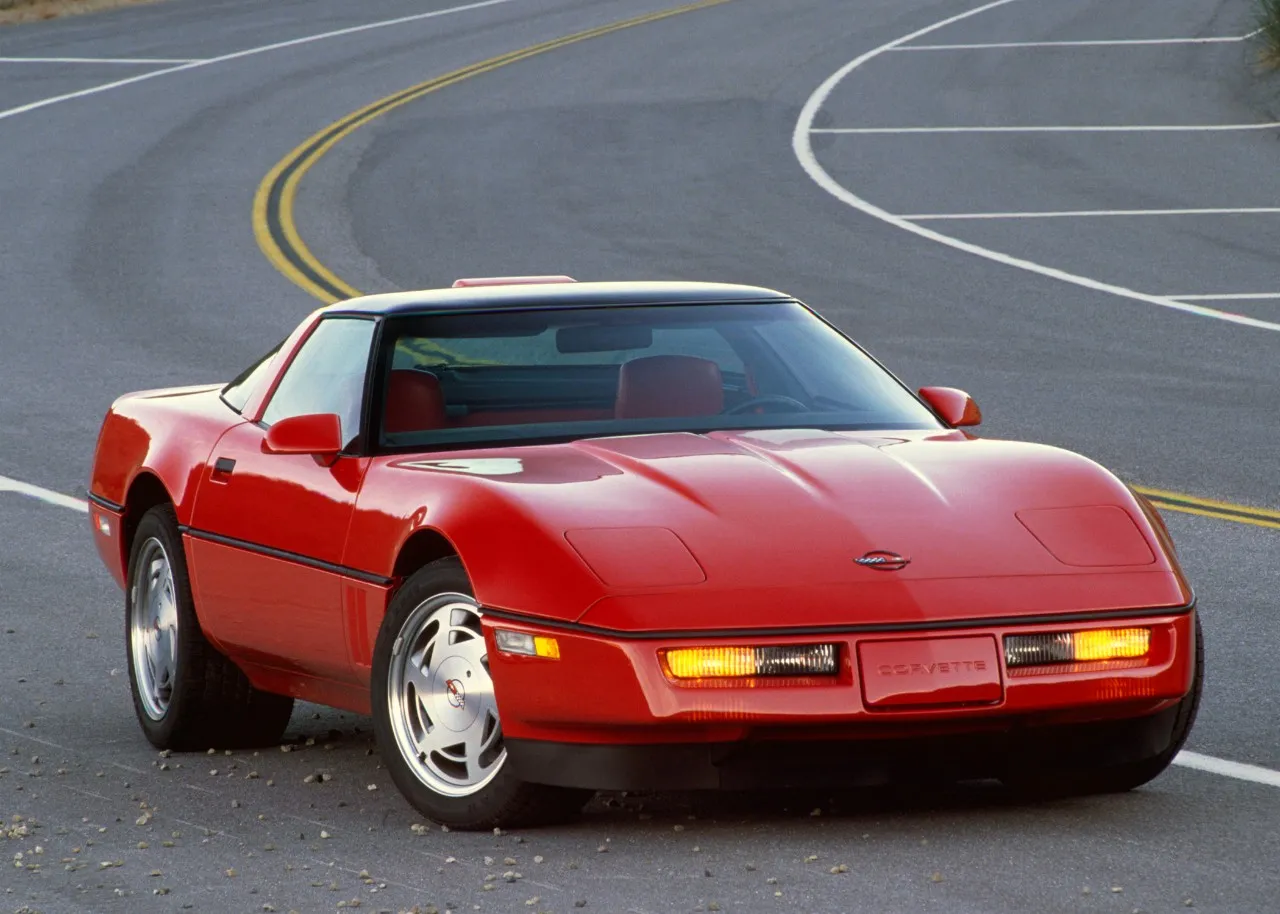 4th place, a two-way tie with 9% of the vote each
First-Generation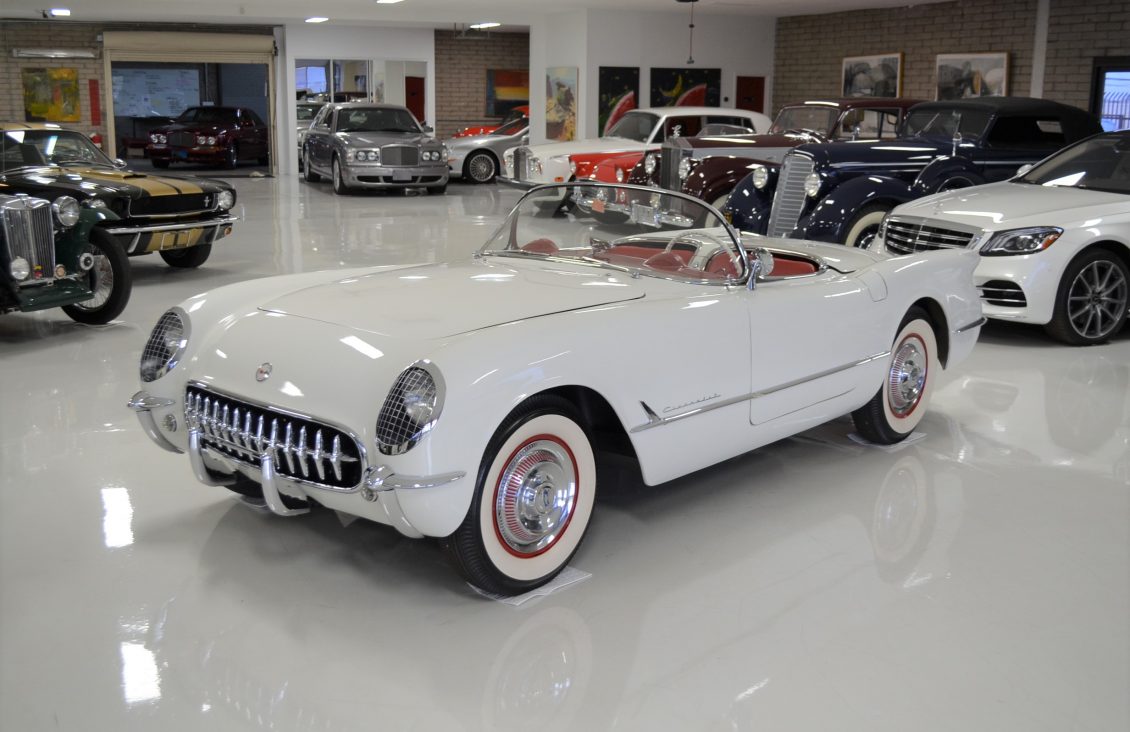 Sixth-Generation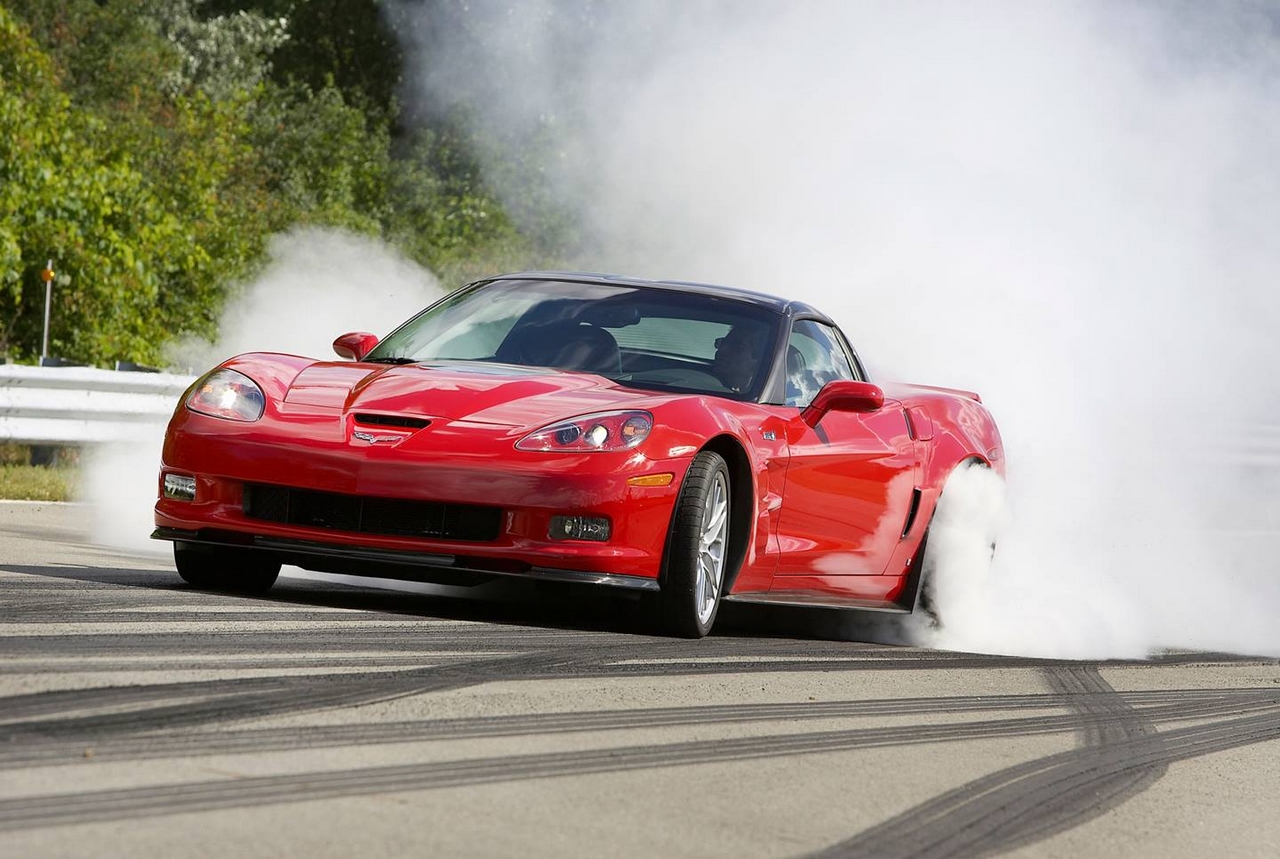 3rd place, with 10.7% of the vote
Eight-Generation
Frankly, the C8 should have been a bit higher, with its impact on the brand and revolutionary design and engine placement. Even though I love the C5 and currently own one, and despite being a manual purist, this was my top choice, due to the aforementioned attributes.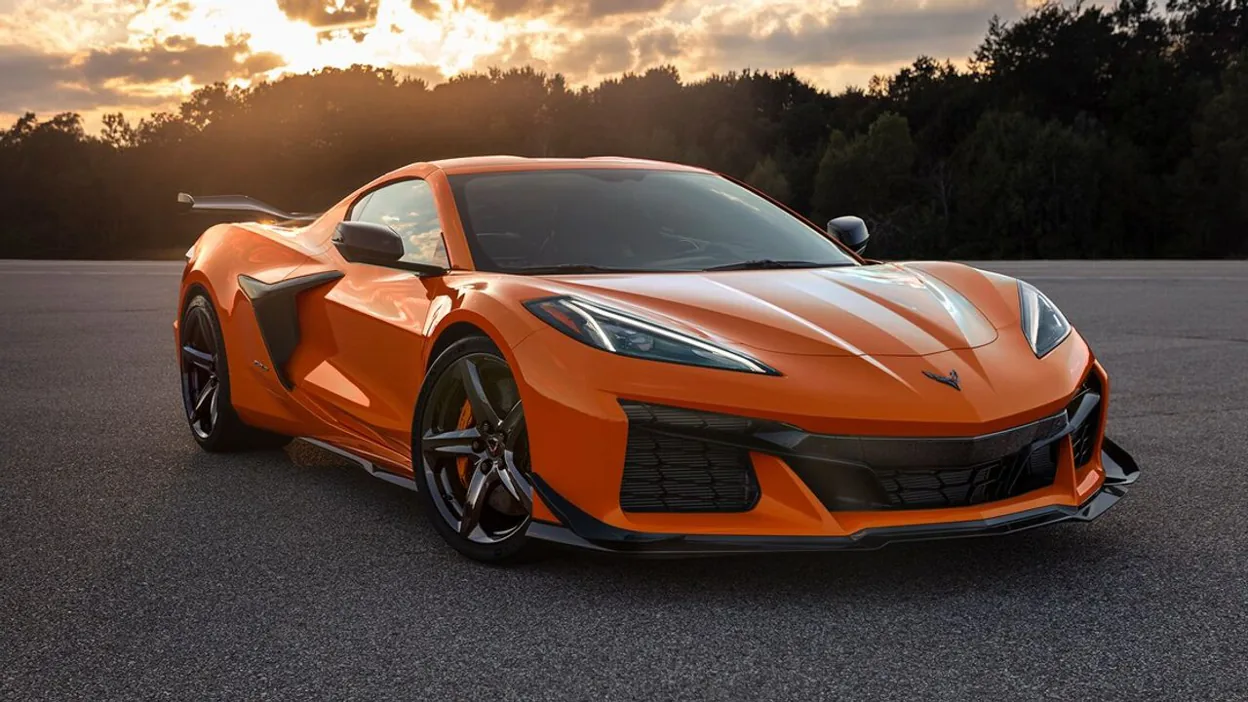 2nd place, a three-way tie with 16% of the vote each
Second-Generation
Leave it to our readers to give the same amount of votes to not two but three generations!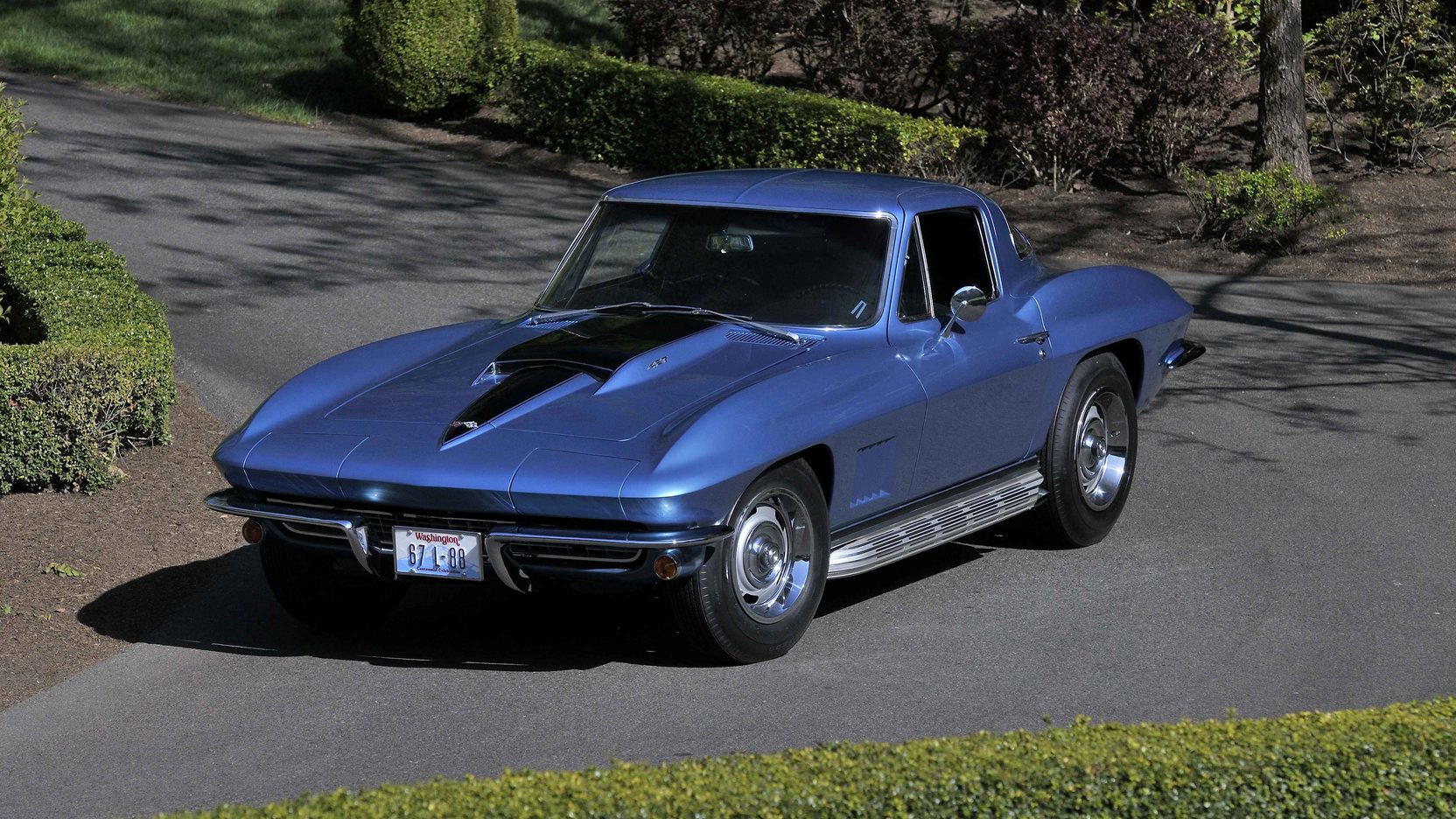 Third-Generation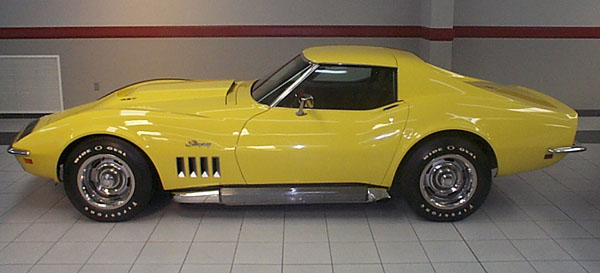 Seventh-Generation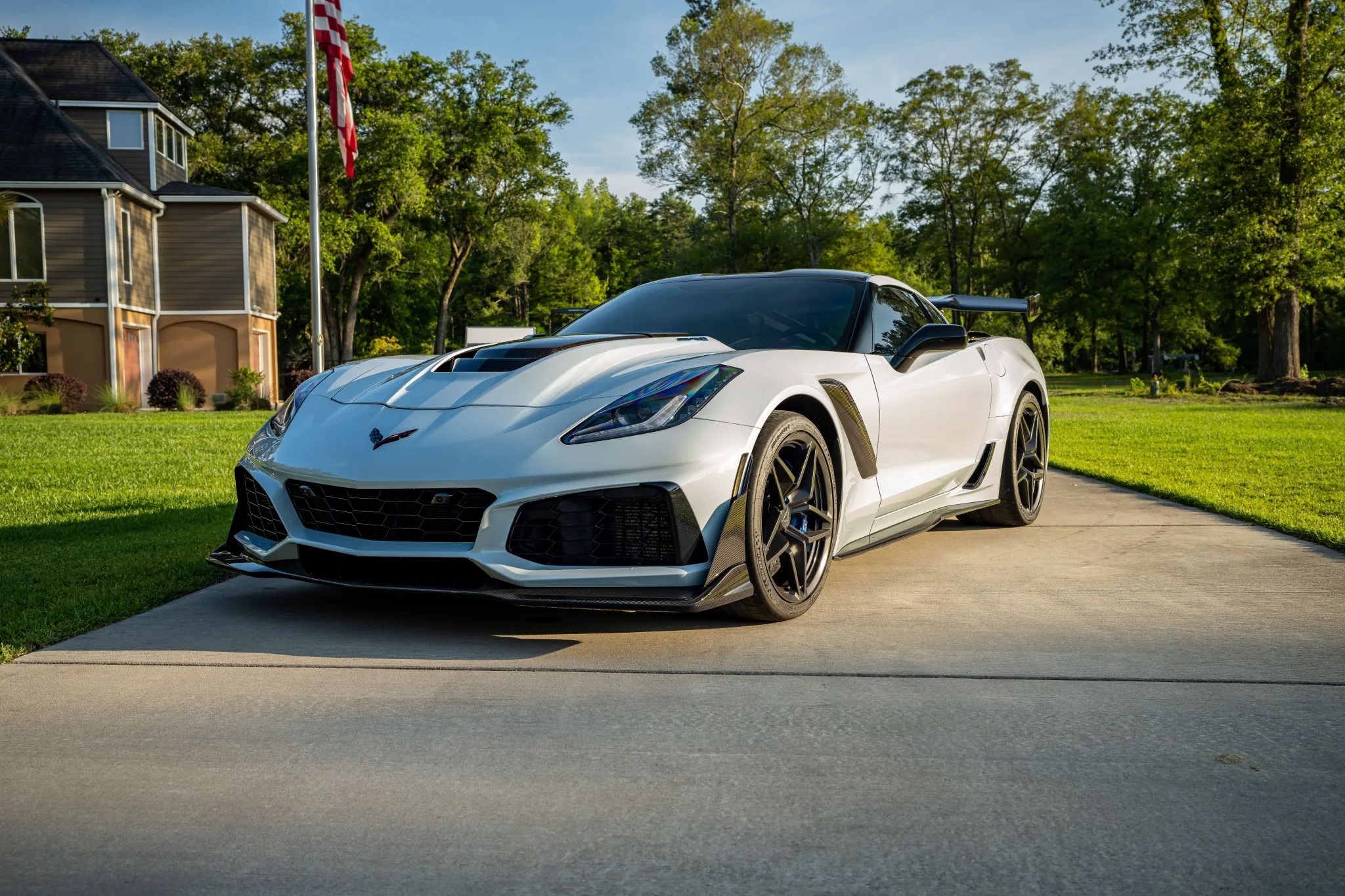 And the Winner is, with 18% of the vote
Fifth-Generation
Who saw this coming?!? This one even surprised me a bit, even though of the 20 Corvettes I've owned, the C5 has been my favorite. Congrats to the C5, despite your "outdated plastic" interior, widely criticized wagon wheels, and big obnoxious butt, there is still a lot of love for you in the community! Take a walk down memory lane with a retro review video in the "How Much Love Do You Have For the C5" feature I did here.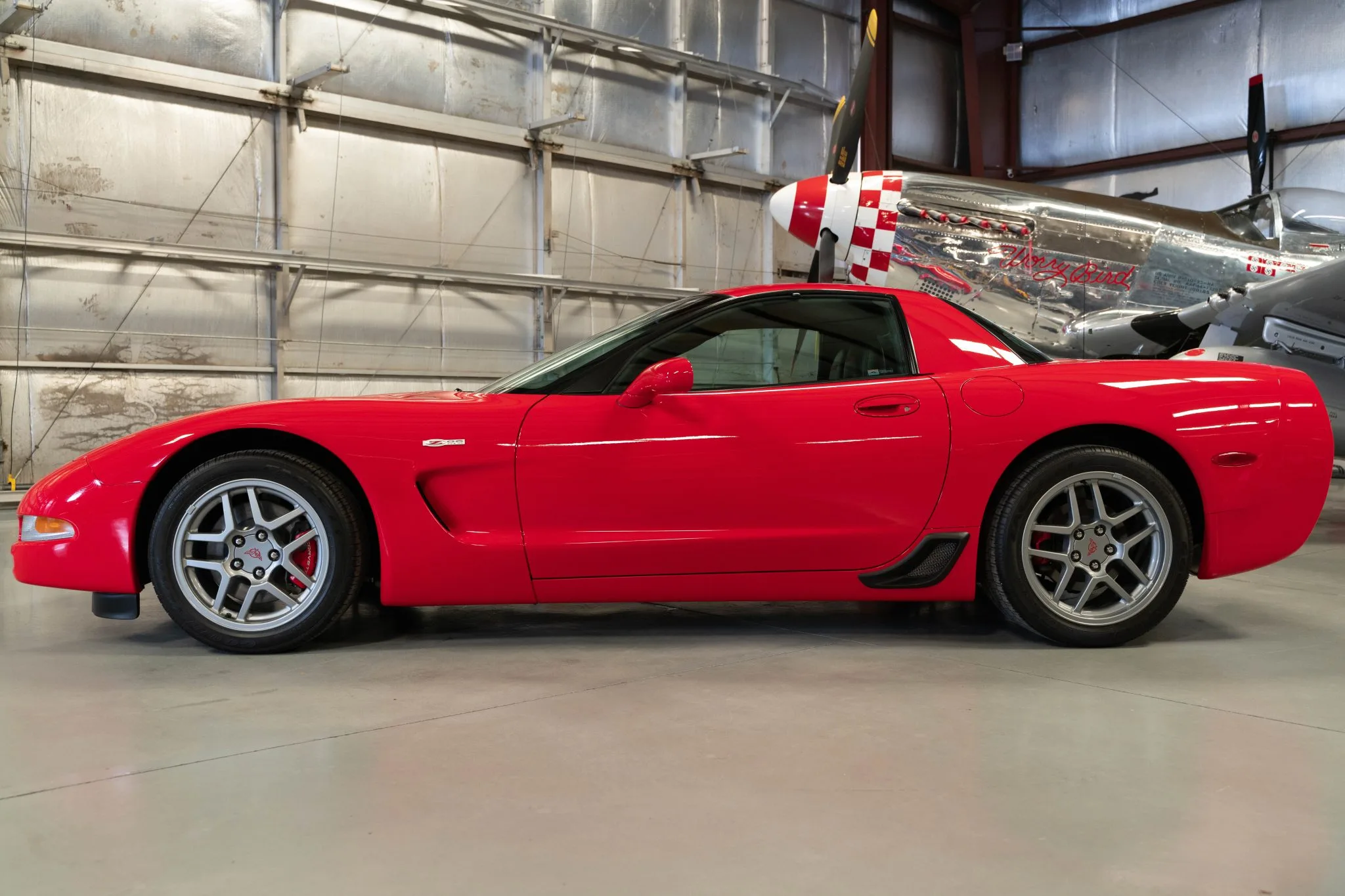 As you can see, no one generation really ran away with it, and there really are no losers, as anytime you can own and/or experience a Corvette is winning.
Speaking of winners, here are the CorvSport reader submissions that really stood out for me. Each one speaks to what the Corvette culture is all about. These are in no particular order, except for the last one, which you will definitely want to read. All the submissions were thoughtful, but Steve S.'s has a touching heartfelt twist, much like the one I talk about in my Catalyst for Connection feature.
To me, what Steve writes about his Corvette, and how he acquired it, epitomizes what the Corvette lifestyle means to us obsessed enthusiasts. Thanks again to everybody who participated in the poll and reached out to me, Douglas B.
Top 8 CorvSport Reader Submissions
From Kevin W.
"Good morning, Douglas,
My name is Kevin and I am voting for the C3. There are many reasons to love the C3, huge numbers were made marking them affordable, they were fast from the factory (first few years), massive aftermarket support, curves to die for, and all-around sex appeal.
For me though it started with my dad who had a '64 before I was born but had to sell it for me and my brother when he came around two years later. Fast forward to high school in the late 90s/early 2000s, and my dad once again got a red 82′ corvette. He loves for a few years but got tired of working on it. Right after high school while in community college I joined the Air Force Reserve and my dad sold me the 82. I had that car for 10 years, all through college, back a forth to drill, and eventually to officer training school, undergraduate pilot training and my first base on active duty. Even taking my future wife on dates with it. But, I always dreamed of owning a 1969 big block, so after my first year at Barksdale AFB I sold the car and began my search for a 1969.
In the fall of 2015, I found a basket case car in Kankakee Illinois, and rented a box truck and trailer to pick it up in the winter of 2016. Six years later after three deployments, many late night's wrenching, and a move, the car was finally done. So, a long story short, the C3 represents the best blue-collar hotrod. Absolutely beautiful, but attainable!"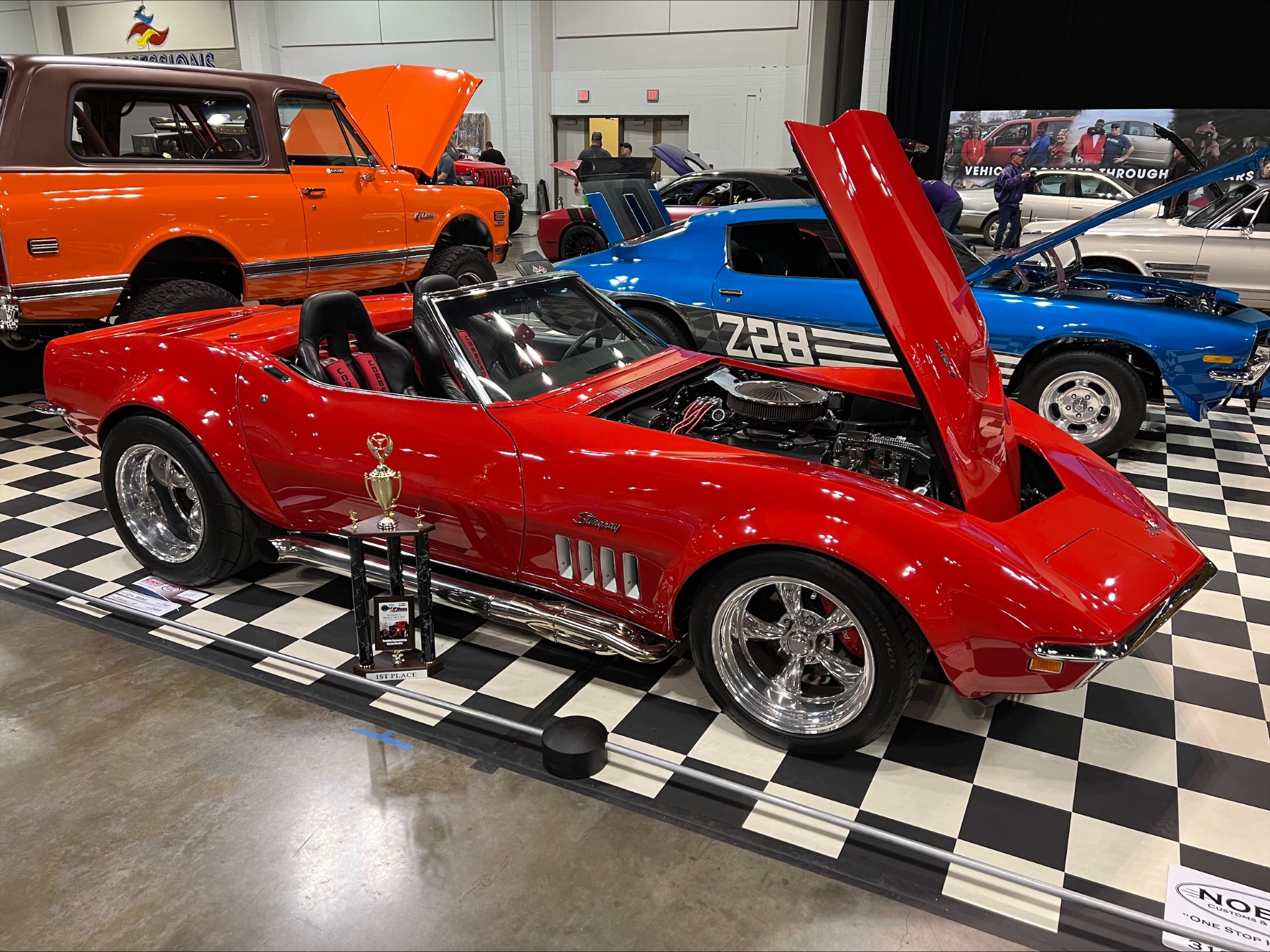 From Bob M.
"This is my second Corvette. fell in love with the C7 after test driving one and thought I'd keep it forever. But when the ME C8 came out, I fell in love all over again. Exotic car looks, European performance, American prices. What's not to like.
Best how?
Performance, the C8.
GT (long distance touring)? Tie between C7 coupe and C8 HTC Luggage capacity / practicality, C5 (coupe) Styling?  Highly subjective, but I'd go with the C2
Overall? I'd have to go with the C8. It simply does everything well. From 12 hour days on the highway with two people and luggage to blasting around a track to attacking the Tail of the Dragon, the Cherohala Skyway or similar technical and/or fast curvy roads, it ridiculously good. I've cruise at 90 mph in 8th gear, 4 cylinder mode, getting 28 mpg! (Seriously, how is that possible?) I've driven the ToTD at speeds I wouldn't try in most other cars, put in fun laps at the NCM Motorsports track and VIR, and sat in 90+ degree traffic coming home from the beach, and driven 12 hours home from Bowling Green with only a couple of quick fast food meal stops. And been less tired after those 12 hours than after much shorter trips in most cars."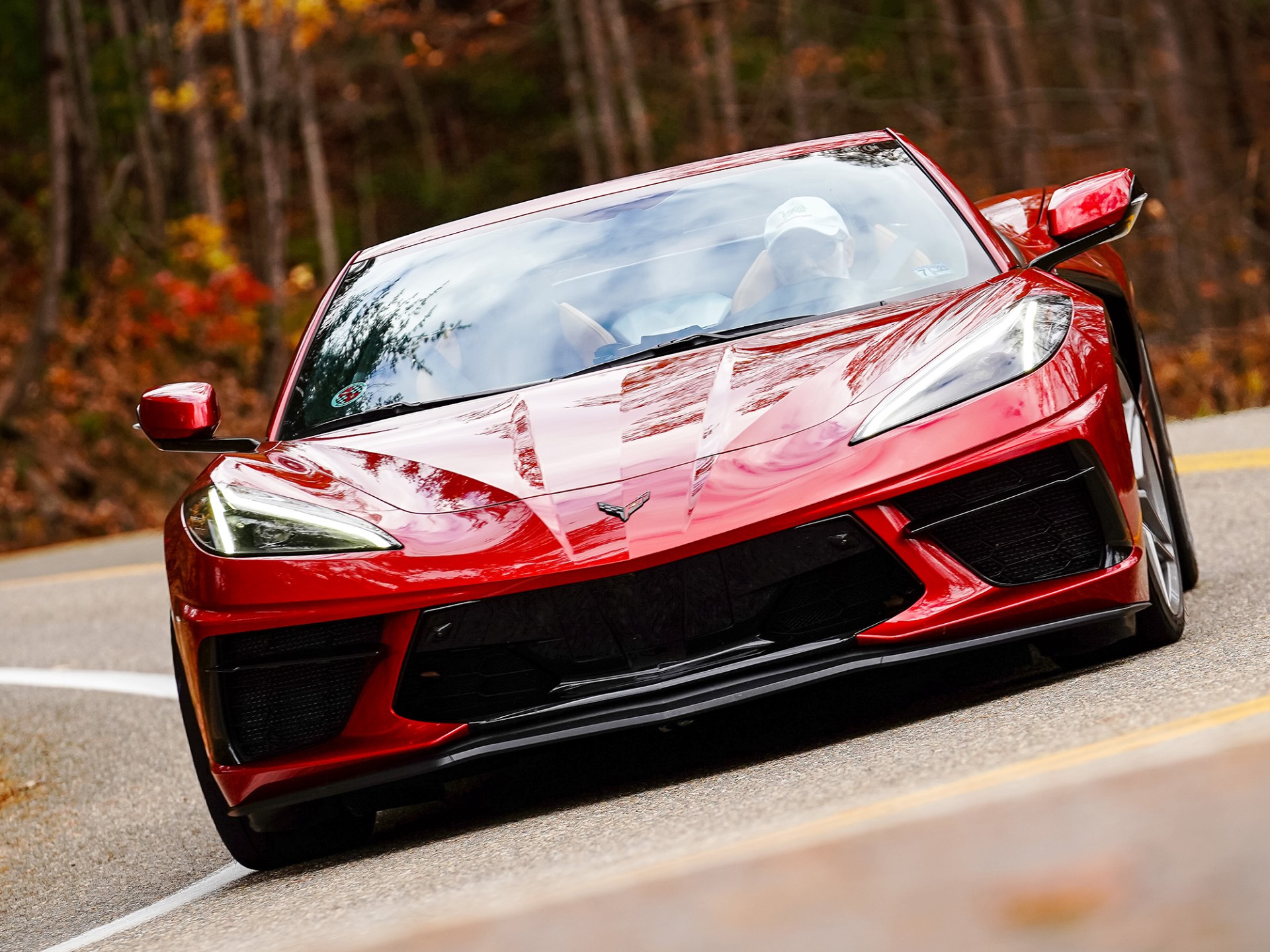 From Kenneth S.
"Dear Douglas,
So, you want to know which generation of Corvette your readers think is best.  Well, that's a tough question.  I'm old enough to remember the C1 and jealous enough to wish I could have owned one.  I was nine years old when a family friend purchased a brand new 1958 corvette roadster.  So beautiful, Inca Silver and those coves, if I'd have passed puberty, I would have orgasmed on the spot.  It was the most chromed Corvette ever and she stands as clear in my memory today as she ever has.  In 1963, "Our Lady Queen of Peace," in Maywood N.J. raffled a brand new split window coupe.
Standing on church grounds, watching our parish priest show off the new Vette, I felt closer to God than I ever had.  She had such beautiful curves and Oh, those flared fenders, Oh my God!  When my oldest son first married, his wife presented him with a 1973 highly modified 454 Cu. In. C3.  Again those Curvy Lines and flared fenders reminiscent of the futuristic Mako Shark, Corvette once again had me beguiled!  I was a young Warrant Officer Helicopter pilot, just 35 years of age when the C4 came out.  It was finally hailed as a, "World Class Sports Car."  Deservedly so!  A young and single officer in my unit purchased one and I was fortunate enough to ride in it.
I was impressed with its modern looks and handling, so much so that I purchased my first Corvette, a 1985 C4.  It was the year Chevy changed from the Cross-fire injection to a much better performing Tuned Port Injection.  How I loved that car!  It was so much fun to drive, that I actually couldn't wait to go to work in the morning.  The only problem was, Chevy put aluminum heads on a cast iron block.  They were just looking for problems.  Mine overheated twice, warping the heads (due to different cooling rates).  In 2000 I purchased a loaded pewter colored C5 Coupe with magnesium wheels and two Targa Tops (Body color and Tinted glass),  Again the thrill was back!  The performance and handling had increased exponentially.  It could straighten out turns like no other car at twice its price!  It didn't take long to see a true 180 mph.  All I can say is, "what a car."
I believe it was three years later when my youngest son bought his first Corvette, a white ZO6.  Again, the performance increase was exponential!  After driving it, all I could say was Wow!  The C6 Corvette is the only generation corvette that I have very little experience with.  I was still in love with the machine, and even took a few for test rides.  But, I never owned one.  My love affair with the Corvette continued and I finally purchased a used 2017 Corvette Grand Sport C7 with 11,000 miles on it.  Almost new in 2022.  I test drove my 2017 C7 as well as the 2021 C8.  Since I was on the road and not the track, it was difficult to judge performance.
So, I went with how the car made me feel.  A purely subjective matter.  When sitting in the C8, the front end disappeared in front of me, good for the track, but not the greatest effect for my ego that cries for those trademark flared fenders.  At 74, my love affair with the Corvette hasn't ended, but is almost over.  If I could be buried in her I would, but that would be such a waste America's truly magnificent, world class, luxury sports car.  No one, but those of us, who have had the opportunity to know and understand the Corvette, can possibly understand our love affair with her.  If I had to chose one, I would choose the C7.  I believe, however, that Chevrolet has amazingly improved on each generation!"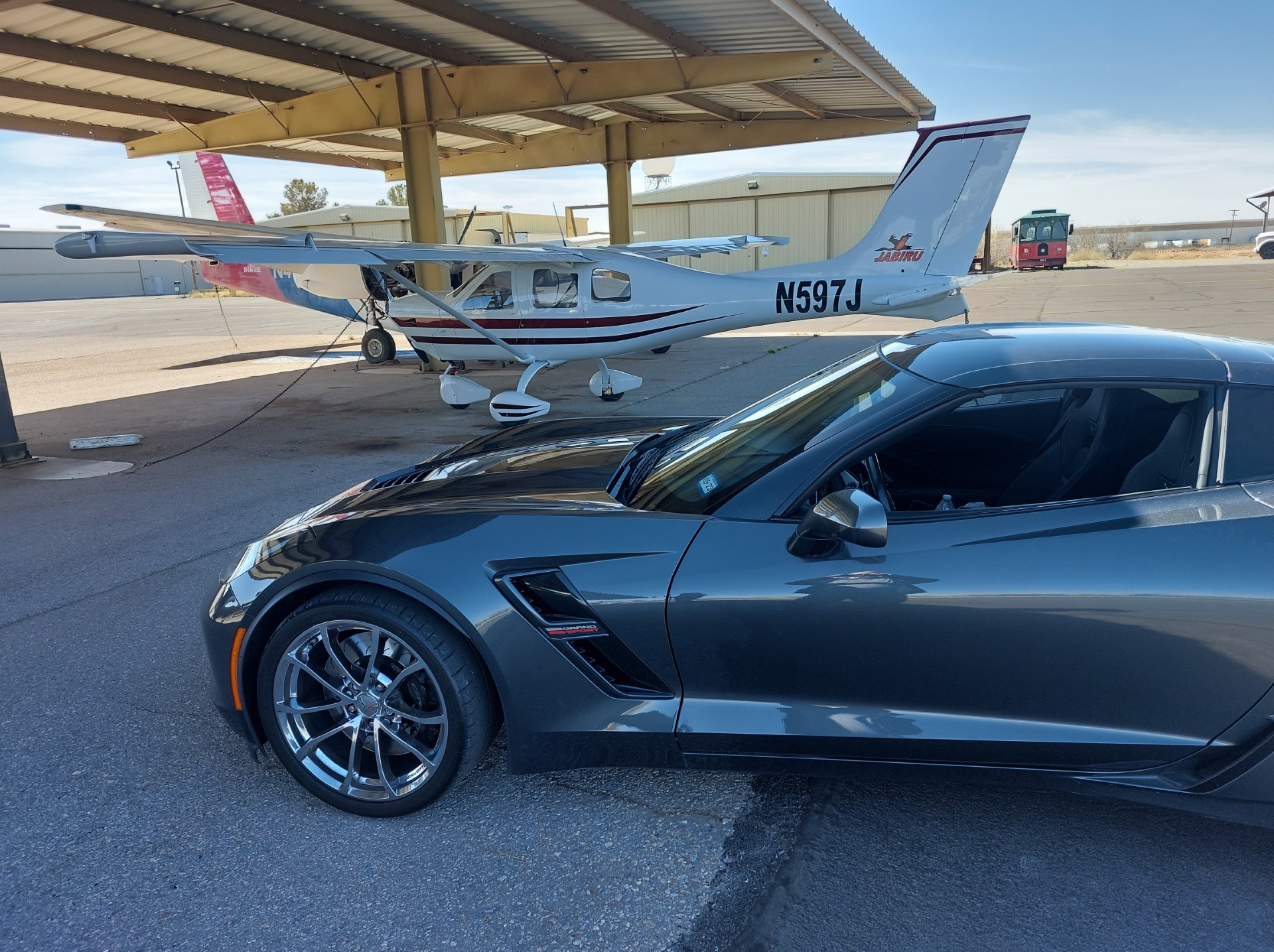 From Bill M.
"Douglas,
Thanks for the poll.  First vote would be C3 second C5.  One of the older Corvette owners at 72, owned three C3 earliest was a 1969 ragtop, 427 big block, side pipes, four speed.  My first corvette I owned.  First drive was a 1967 Nassau Blue, Black Interior, four speed, owned by a family friend who served in the Air Force.  One visit he tossed me the keys.  I was hooked from the first turn of the key.
Today I own a C5, torch red- light oak, nothing special but when I turn that key, I am 16 again and it all comes back.  No other car has left that imprint on my life."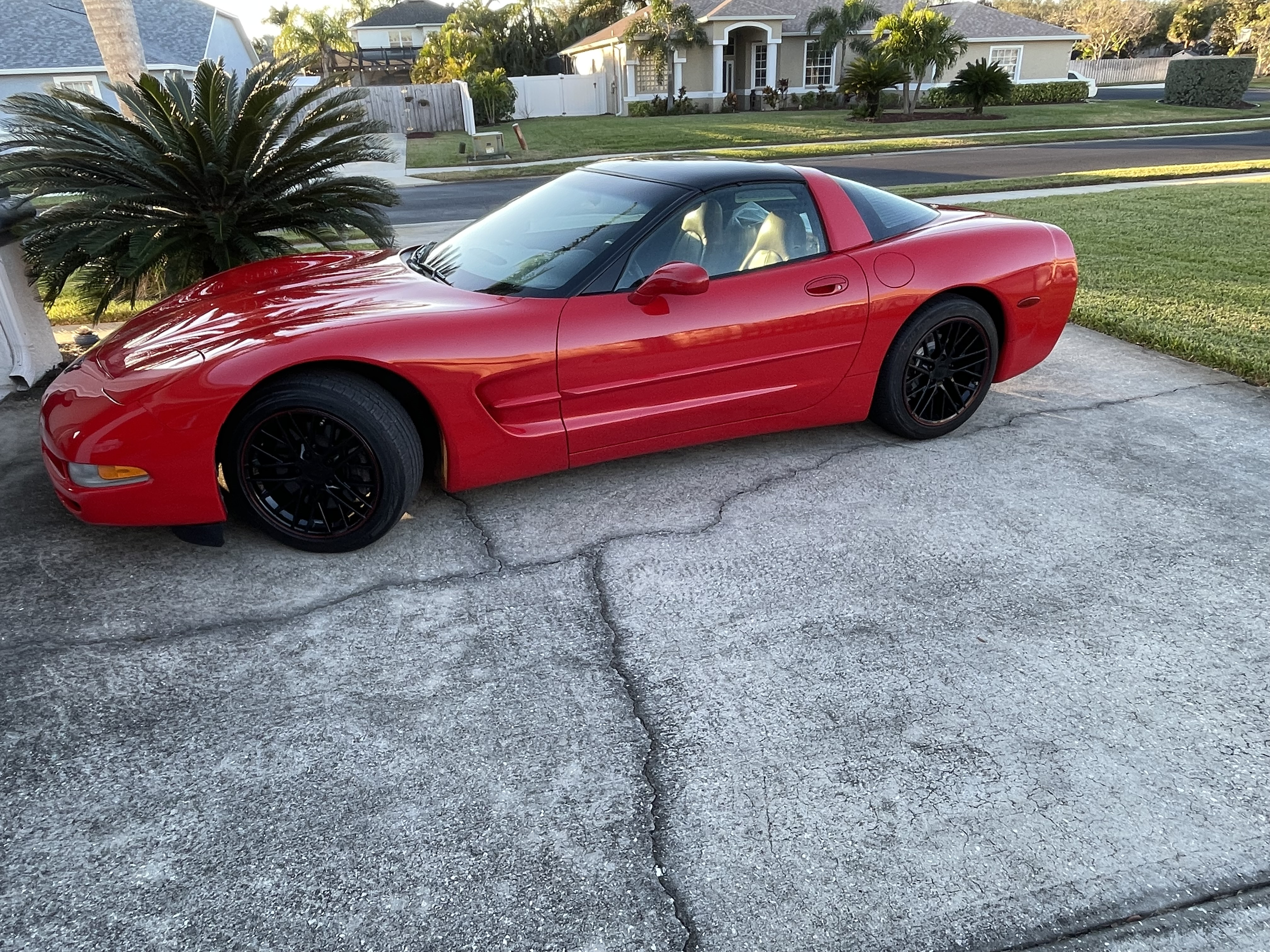 From David S.
"Good afternoon Douglas …
First that is a very tough and almost impossible task for some of the very leading questions that you used to kick this off.
I had the opportunity to grow up as the auto industry was changing America. Vehicles of the 30' and 40' were mostly various forms of transportation with a few really cool luxury brand/cars.
The late 50's cars started to really make an impact on family and America. While the C – 1 classic sportscar look is fantastic, I think the C – 2's put Corvette on the map on multiple fronts. So many positive changes from the C – 1, and the shortest model year series … only five model years. That is puzzling given the early success of the C – 2's.
Previously I owned a '68 and a '99. Today I own a '62, '67 and a '22.
I have not driven all of the generations … but in my mind, the C – 8 technology gives that generation the edge. The performance and the handling with the Magnetic Ride Control is truly amazing along with the 8-speed dual clutch transmission. I am a tradition guy, and every one that I owned was a manual transmission until the C – 8. If GM would have offered a manual transmission, I would have been stupid enough to purchase it with a manual. After driving the C – 8 … never do a manual with 21st century technology.
The fastest generation is no doubt the C – 7 with the ZR1 package … 200+ mph. That is incredible. I know what 180 mph feels like, it has to be so exhilarating !!!!!
So that is my $.02 worth for today … have fun with this topic." [No picture submitted]
From Jim H.
"Douglas,
My pick is the C5 simply because it was the game changing Corvette that made Corvette a world class performance contender. Its total redesign enabled it to switch from a one trick pony muscle car image, becoming a true, well engineered, and comfortable high performance car able to compete with anything produced around the world. Styling is always subjective. However, the C5 still looks modern while preserving its iconic identity.
And a well massaged one like my 1999 Z51, 6 speed, convertible can still run, compete, and many times dominate most modern muscle/high performance sports cars. My wife owns an equally well massaged 2007 C6 Stingray Z51 3LT convertible which is a much refined improvement of the C5. So, we enjoy, to the max, both of them. But the game changer that opened the engineering doors to the C6/C7, and now the C8 was born in the C5."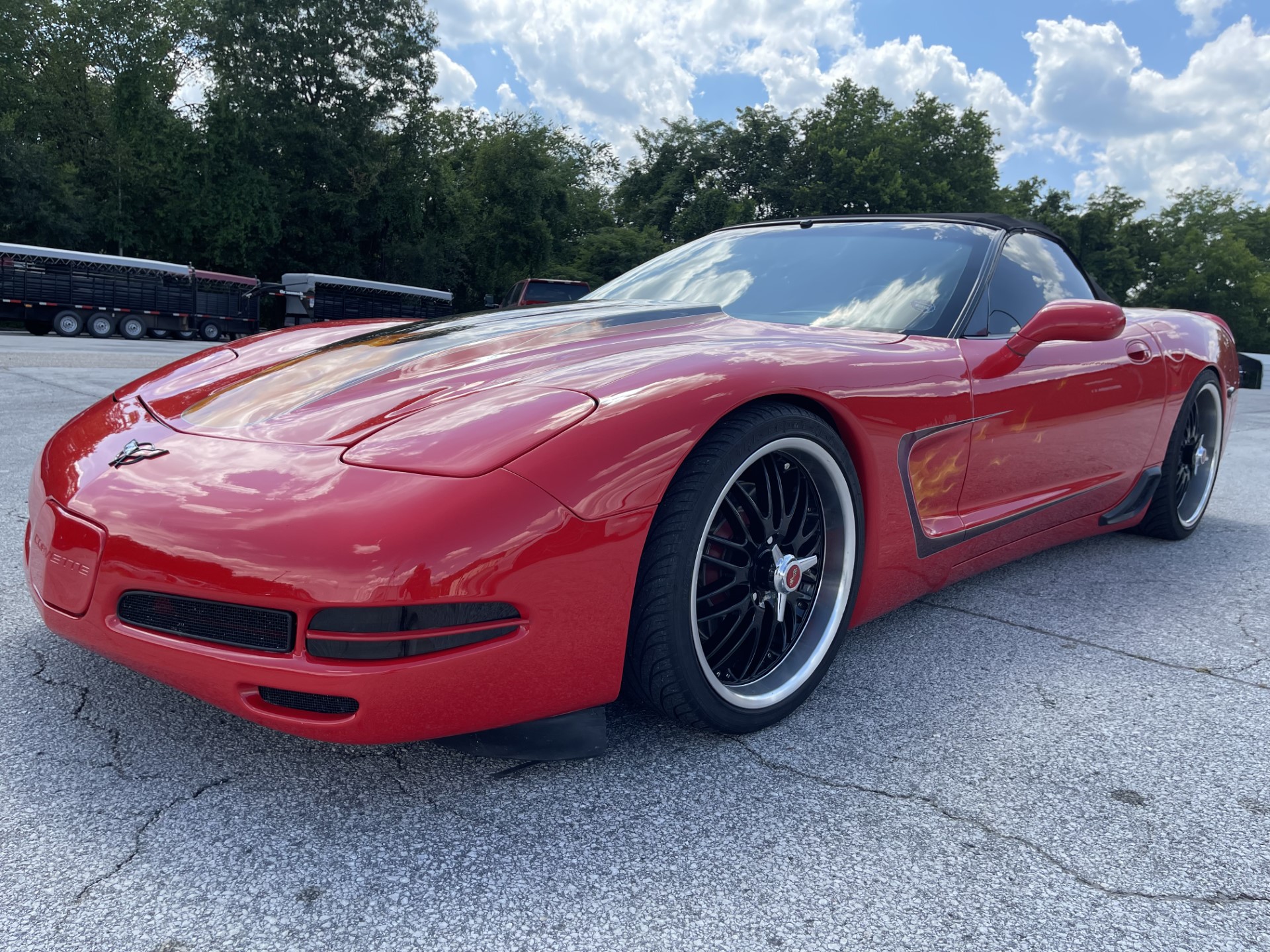 From Penny S.
"C3 is still the iconic Corvette for Boomers like me. I got my '79 at auction in 2020, one previous owner and less than 10,000 actual miles. Of the newer ones the C 5 would be my pick. My husband got his when he retired in 2006 with 20,000 miles at that time."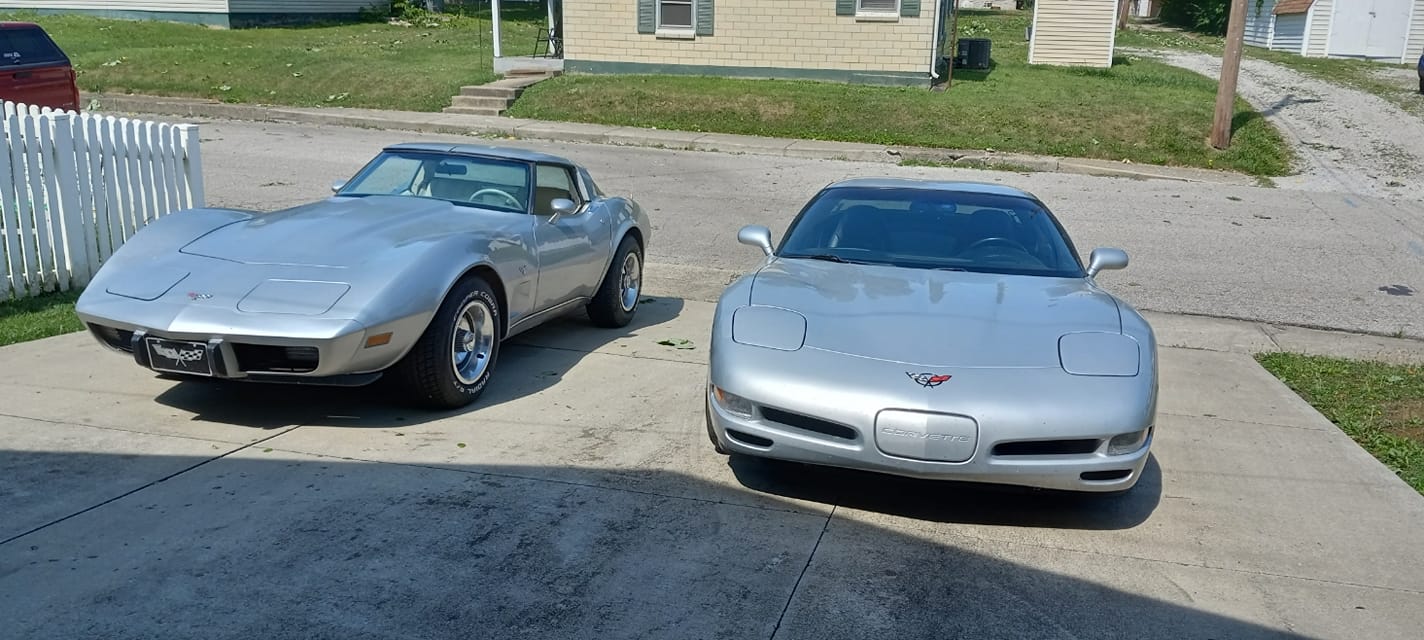 And last but certainly not least…
From Steve S.
"My vote is for the C6, not only because it is what I own, but I feel the C6 was the first generation to really unleash the performance available with the ZR1, the first to cross over 200 mph from a stock Vette, the first to add a power convertible top and is a great joy to drive, especially for the money.
I worked for a Chevrolet dealership in the late 60's, early 70's and have driven many different Corvettes. If I had to choose a second, it would be a 71 C3 LT-1. A great high revving engine, or a 69 L-88. Two of my favorites.
This is not taking anything away from the C7 or the C8, but neither of these are my favorites.
A little background on my purchase of the C6. I had always wanted a C6, but my wife did not. In 2017, she was diagnosed with Pancreatic Cancer. In May of 2018, she succumbed to cancer. About two weeks before she died, she told me when she was gone, to get my Corvette. It took me almost a year to find what I was looking for. A manual transmission, convertible was my requirement. I found mine at a dealership in Glen Burnie, MD, with only 24,000 miles. If checked all my boxes. While I miss my wife dearly, I will always have this Corvette to remind me of her."