With anticipation building towards either the reveal, or at least announcement it exists, of the Corvette C8 Z06, we felt it was time to have a look a few years ago at just what a Z06 model Corvette is meant to do.
Sport Auto, a German car magazine and YouTube webshow, decided two years ago to take a 2017 Corvette C7 Z06, with Michelin Sport Cup 2 ZP tires fitted around the Nurburgring Nordschleife.
The Green Hell.
The track where every supercar, hypercar, and sports car eventually gets tested at to judge its actual real world performance.
While the speeds are in KPH, as it is Germany, there also known crossover points for ease of translating the speed. These are: 62 MPH = 100 KPH, 124 MPH = 200 KPH, and 186 MPH = 300 KPH.
The laptime is also impressive because, at times, it appears that the C7 Z06 wants to do nothing more than wag its tail seriously sideways. Excellent throttle control and precise steering inputs help counter that tendency, showing that their driver, Christian Gebhardt, has more than a few laps around the 'Ring under his belt.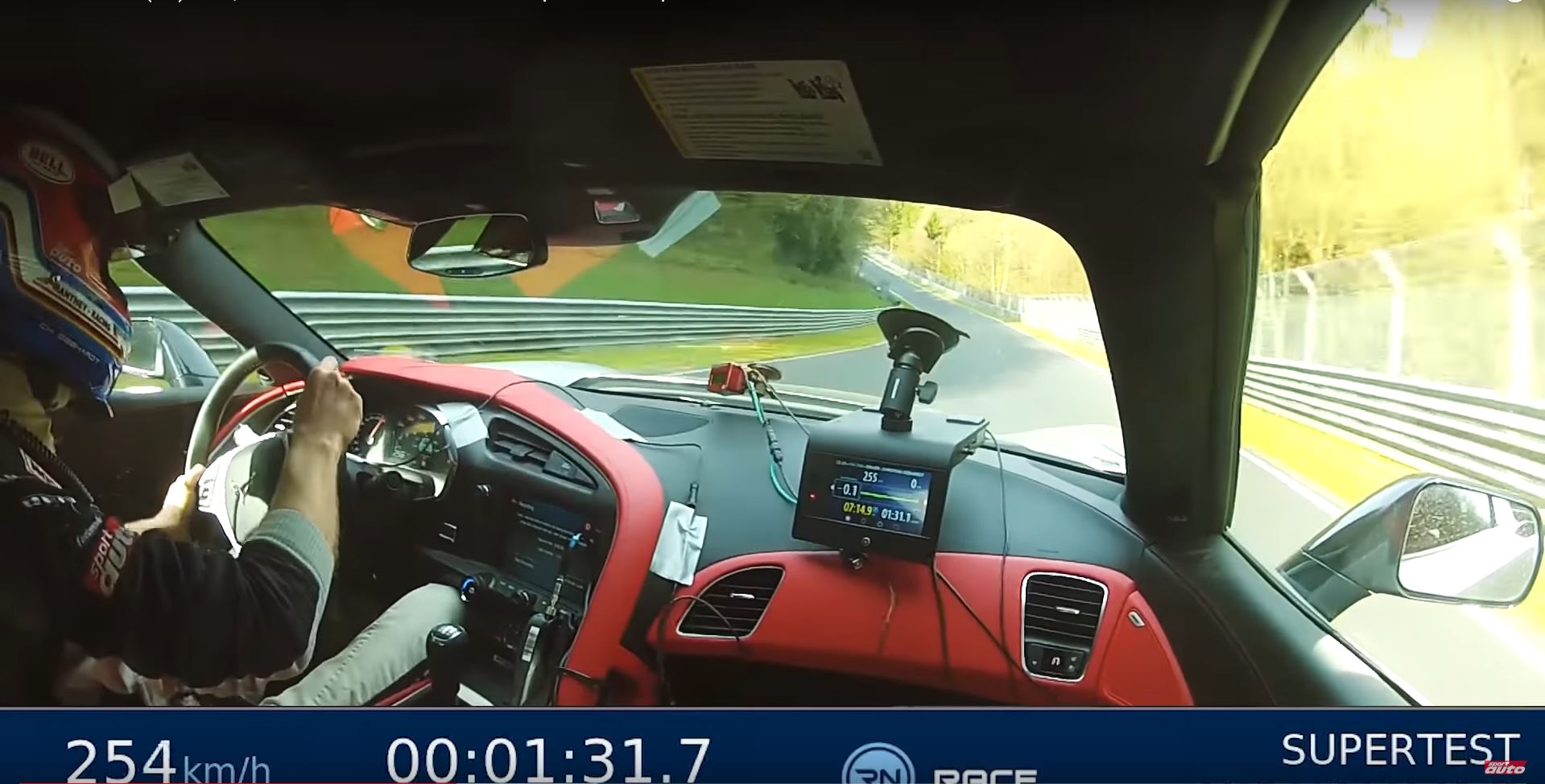 As well, unlike most runs around the Nordschleife, this is not what is known as a "Bridge-to-Gantry" timing. Instead, this is a full, flat out, pedal to the metal, as-fast-as-physics-allows run around the entire track.
The long straight near the end, the Dottinger Hohe, is usually where you slow down and pull off into the primary parking lot and pits. The actual pitlane is to the right of the track at the start and end of the lap.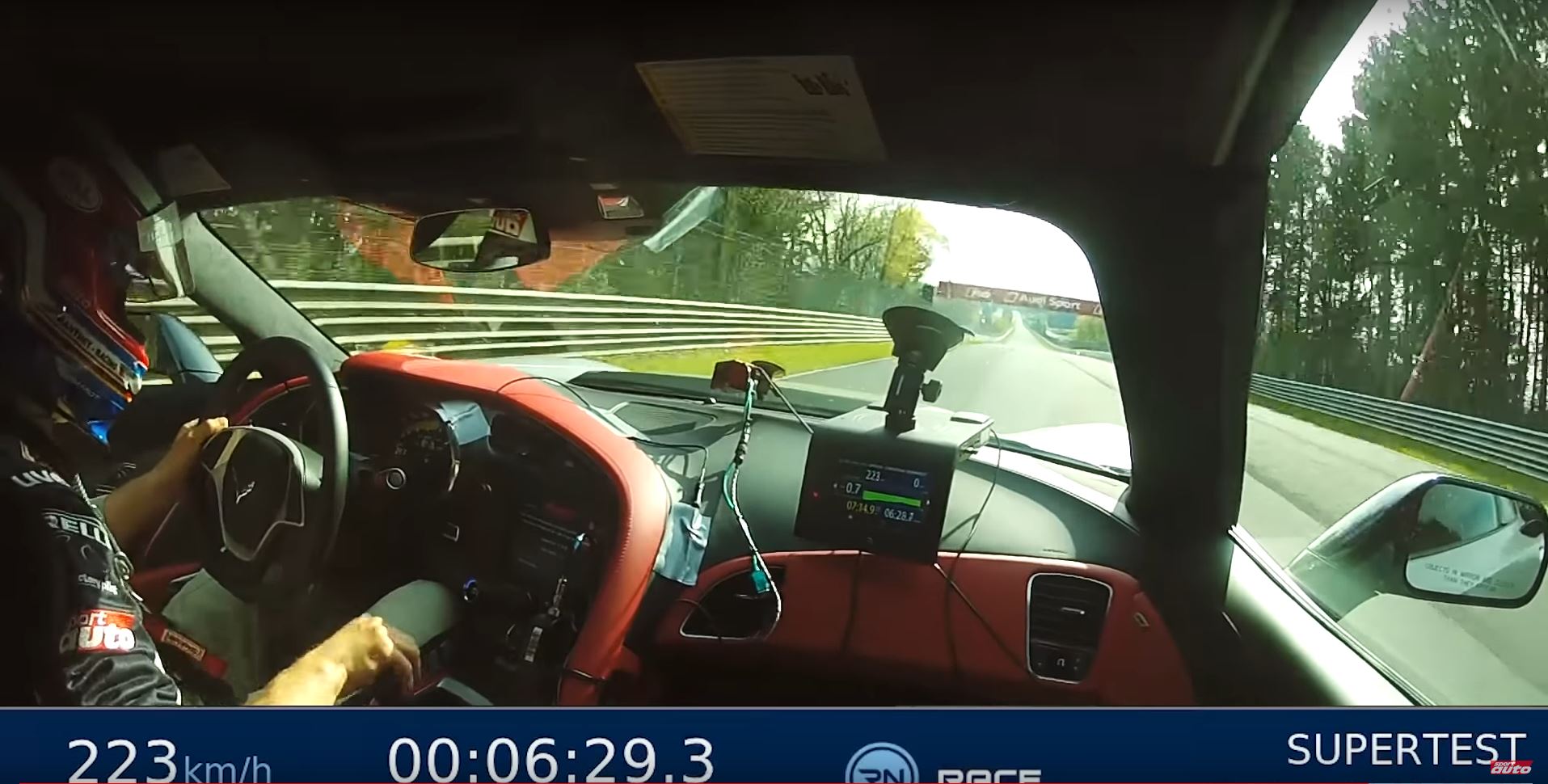 As well, down the Dottinger Hohe, you can see the gantry holding an Audi Sport R8 banner at the start, and the bridge just before the left-hand kink heading down the hill at the end of the 1.86 mile straight.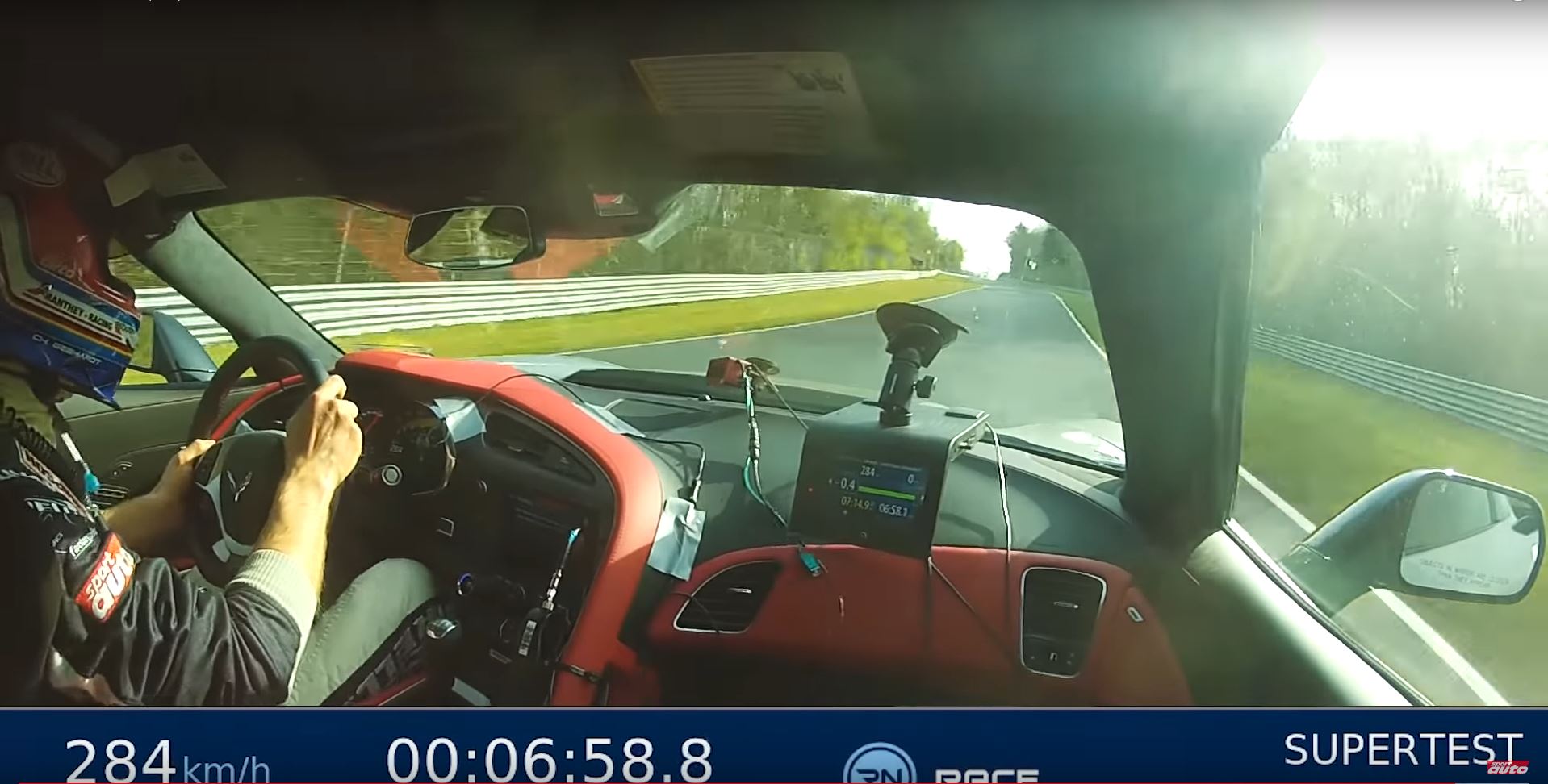 So sit back, relax, and enjoy a 2017 Corvette C7 Z06 being driven on the ragged edge around the most dangerous race track in the world.