The C7 is the Best Corvette Generation of All Time …and Here's Why
Every Corvette owner has their own reason(s) why they think a particular generation Corvette is the "GOAT" (Greatest Of All Time). For some of us, its the first Corvette we ever owned.  For others, it may be the generation that calls back to a childhood spent at diners, drive-ins, car-shows or the race track.  For still others, it might be the performance and handling capabilities of a particular model or generation.
Regardless how one finally settles on their personal "GOAT", choosing the "best"-generation Corvette is a completely subjective experience.  The decision making process involves as much emotion as it does logic and can often be the subject of considerable (and sometimes heated) debate.
It is for all of these reasons that I spent a significant amount of lot of time evaluating each version of Corvette before selecting the generation I believe to be the best-of-the-best.  I weighed the pros and cons, looking at what made each model great as well as what made each not-so-great.  I evaluated my personal driving experiences with each car (and I've driven them all – except the C8) before making my decision.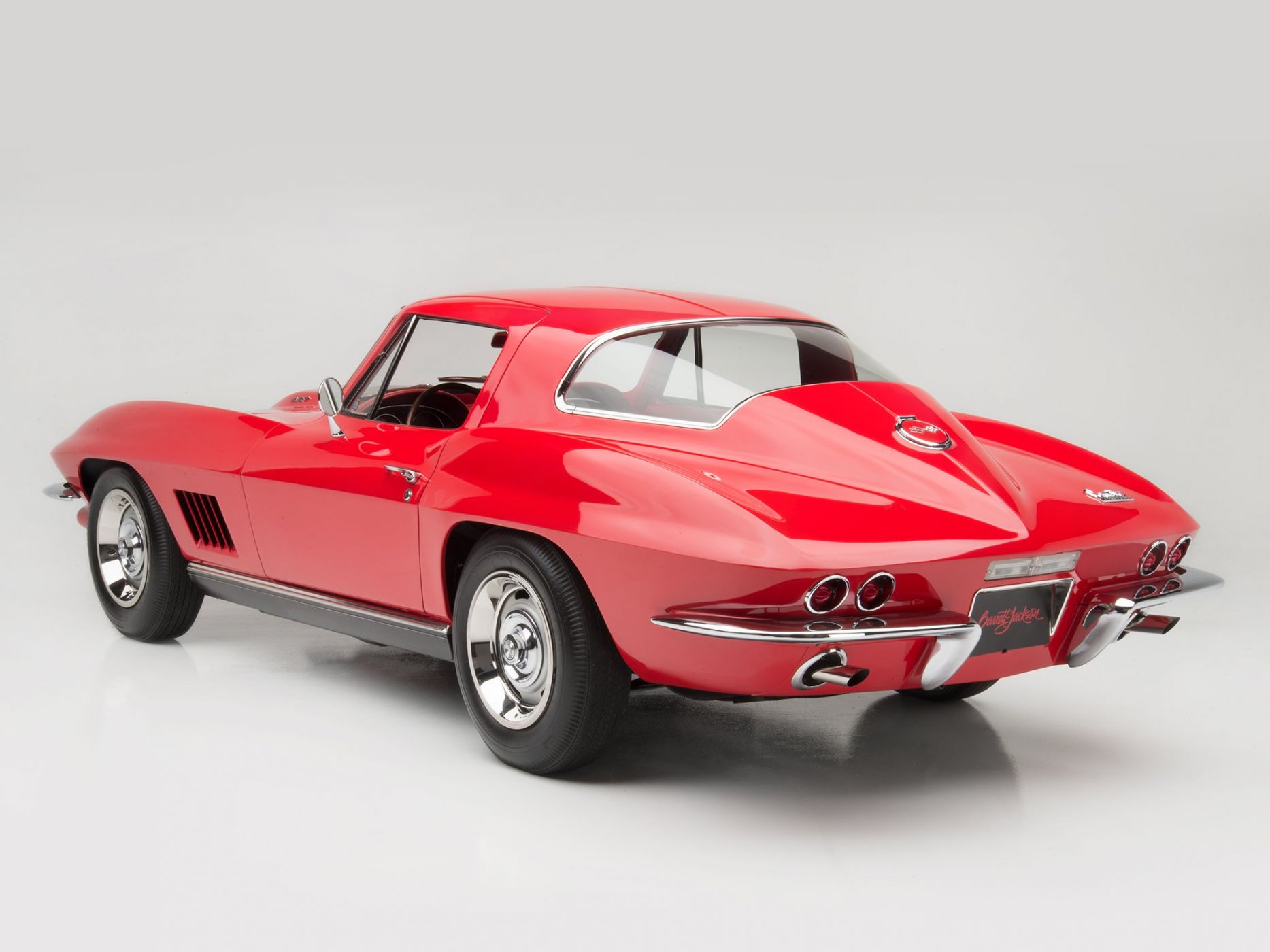 After much consideration, I selected the 2014–2019 C7 Corvette Stingray (in all its iterations – including the Grand Sport, Z06 and ZR1) as the BEST GENERATION OF THEM ALL.
I know there are a lot of you out there who will agree with my decision but I also recognize that there are a great many more who think I've lost my Corvette-loving mind!  If you are in the latter group, I encourage you to hear me out.
There is no denying that many generations of the Corvette are truly exceptional.  We've reveled at the power and prestige of the L88 Corvettes.  We've recognized that the early ZR1 Corvettes are powerhouses that will continue to appreciate in value throughout the future history of the brand.  We know that the second-generation split-window will forever be recognized as one of the most iconic Corvettes of them all.  We even acknowledge that the fourth-generation ZR-1 was a truly remarkable car for its time and that the sixth-generation ZR1 was simply incredible.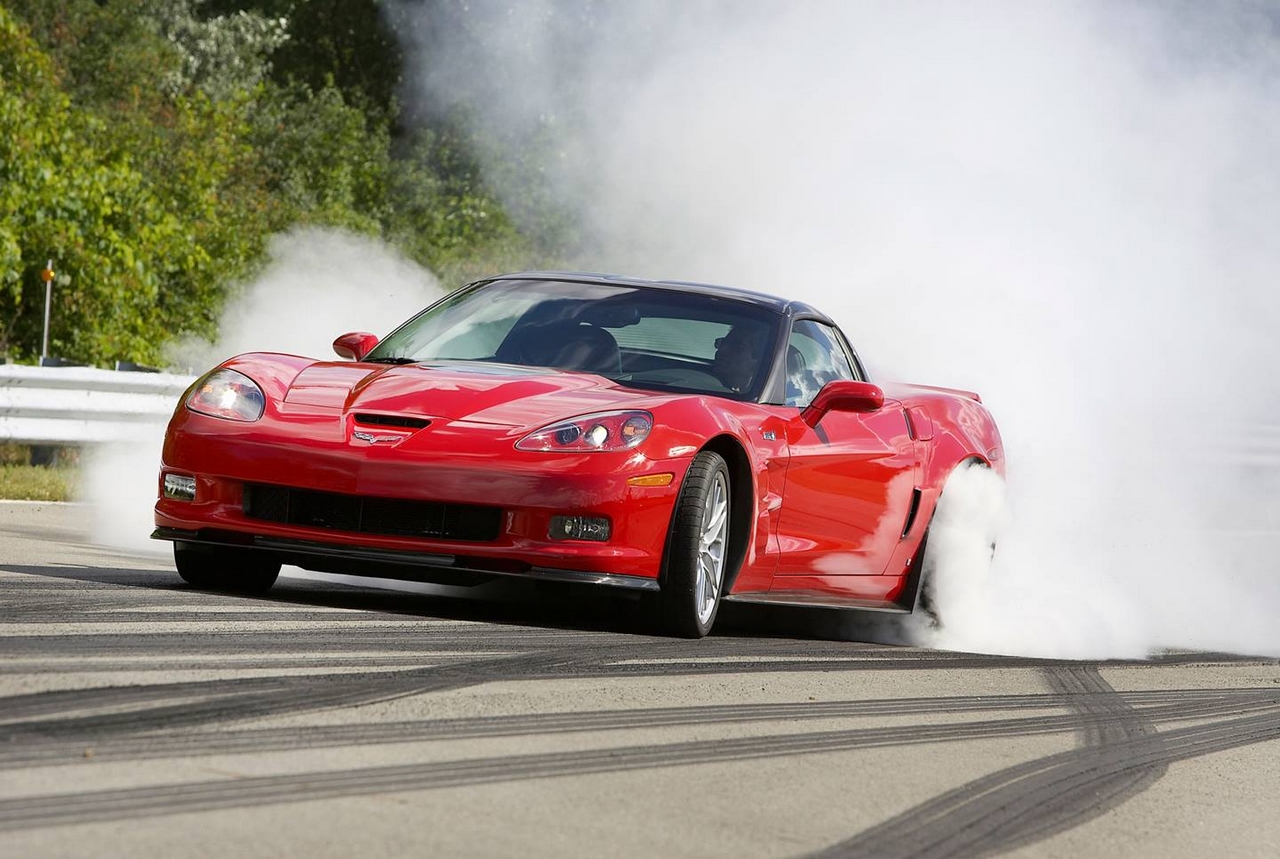 However, when considering the "BEST" Corvette generation of all time, we had to look at the generation as a whole. While it's true that the C3 Corvette (built from 1968 to 1982)  may have resulted in some of the most powerful and beautiful cars during its fifteen-year production run, other cars from that generation were some of the most under-powered, cheaply made Corvettes in the history of the brand.
It's true that the second-generation Corvette was very high on my list as well.  I genuinely struggled when making my selection and seriously considered calling it a tie between the C2 and the C7 models.  There is no denying that the second-generation Corvette was a golden-age for the brand.  Corvettes produced between 1963 and 1967 were powerful, track-inspired machines that continue to capture peoples imaginations more than fifty years later.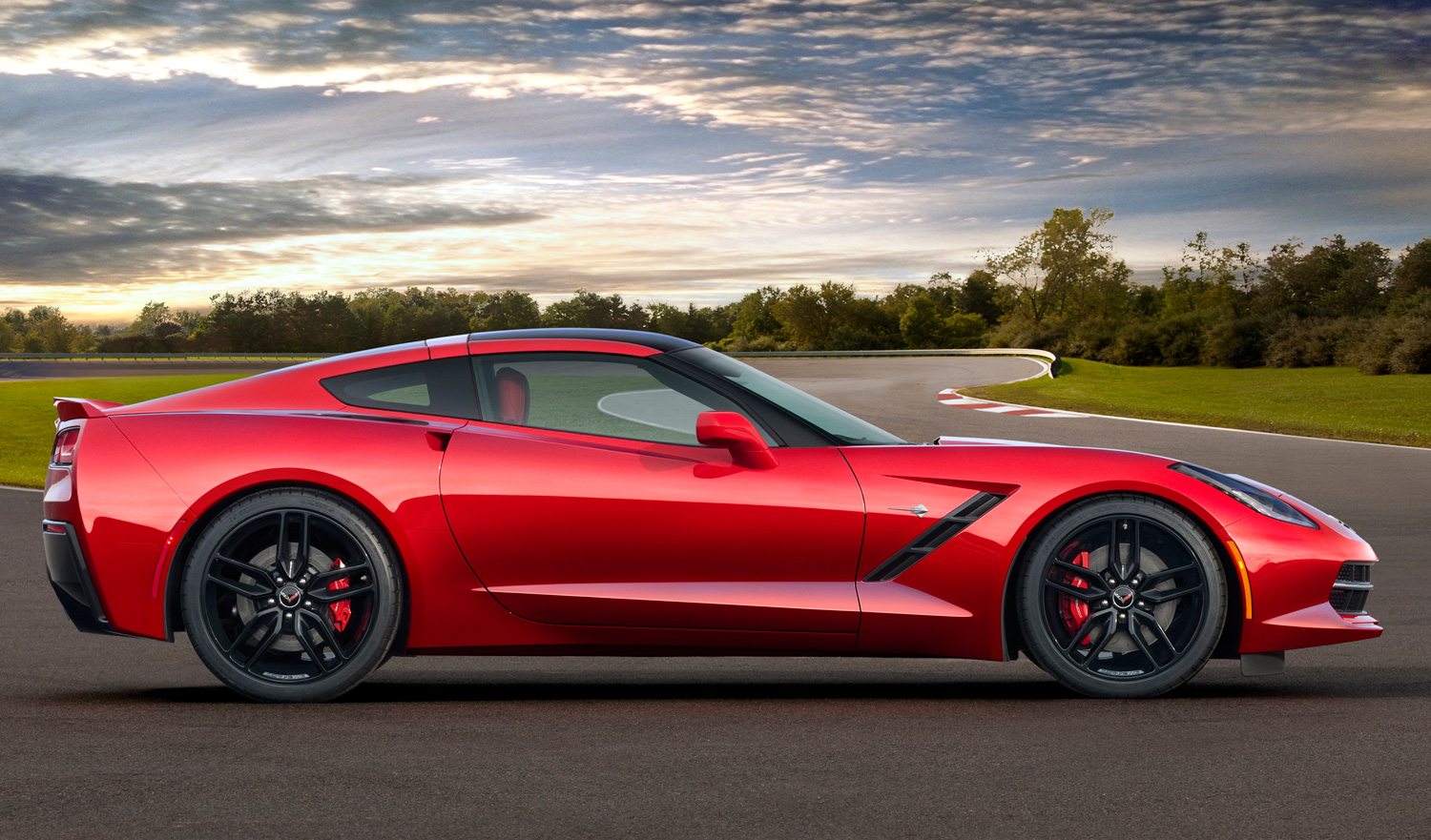 Still, when ranking the Corvettes by generation, the seventh-generation Stingrays inched-out ahead of even the second-generation Stingrays….and here's why.
What Makes the C7 Stingray So Great?
The seventh-generation Corvette Stingray is the culmination of decades worth of engineering and refinement to a brand that has become equally comfortable on the racetrack and the open road.  Inspired from technology developed at the racetrack and constructed from the mantra that "form follows function," the C7 Corvette is the most versatile, most capable and (arguably) the most driver-centric Corvette ever produced (to-date).
Power and Performance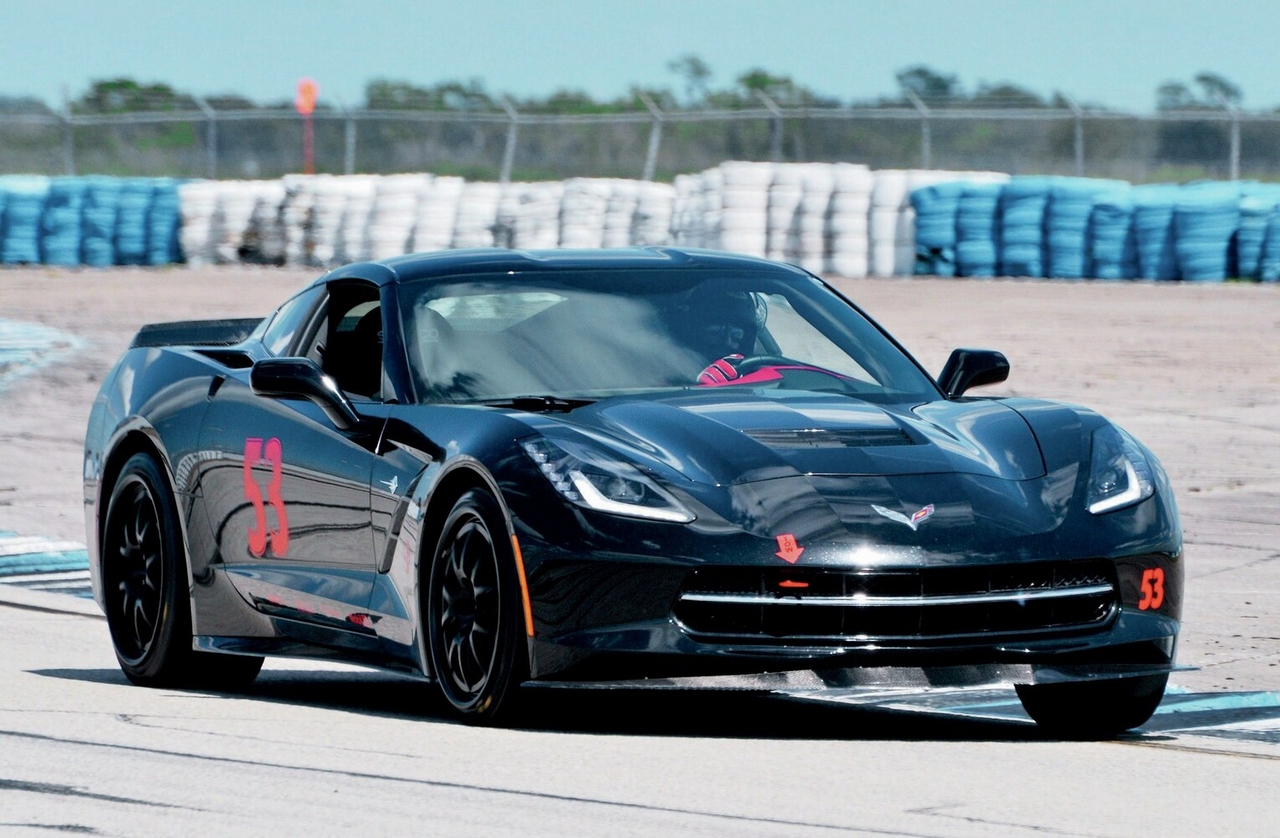 Since its introduction to the world as a 2014 model year coupe and convertible, the C7 Corvette has only continued to evolve as a track-ready sports/super car that not-only holds it own in almost any driving condition, but can do so while maintaining an EPA estimated 29 MPG fuel economy (during highway driving) from its naturally-aspirated 6.2L, 460 horsepower LT1 V8 engine.
Impressed?  Check this out: the base model boasts a 0-60 times of just 3.8 seconds, a quarter-mile time of just 12.0 seconds (at 119 mph) and a top-speed of approximately 184 miles-per-hour.
Step up from the base model into a Z06 coupe or convertible, and you now enter the arena of driving a genuine street-legal race car.  First introduced as a 2015 model, the Z06 launches its occupants from 0-60 in just 2.95 seconds and runs a quarter mile in just 10.95 seconds (when equipped with the Z07 package).  Even without the performance package upgrades, the Z06 is still capable of blistering 0-60 time of just 3.2 seconds!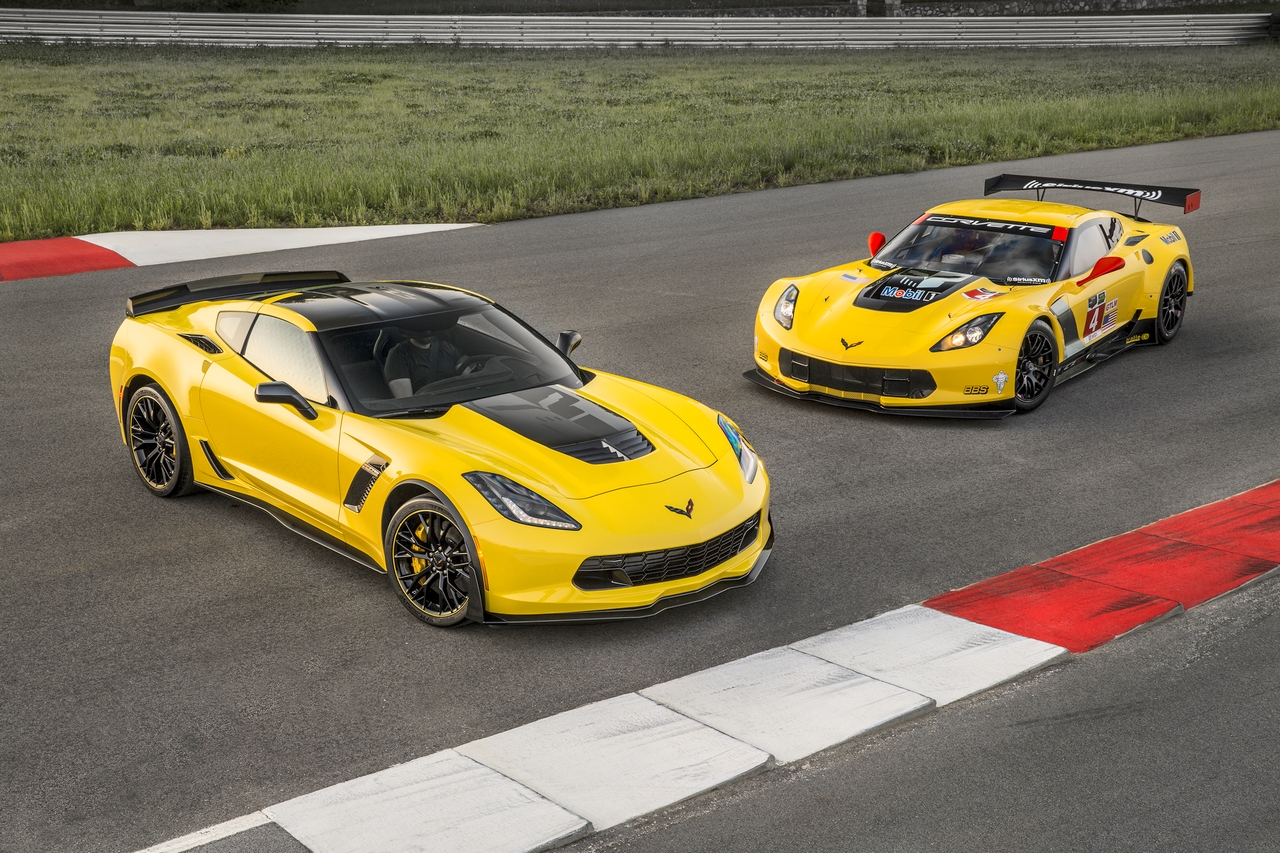 The Z06 comes equipped with a supercharged 6.2L LT4 engine which boasts 650 horsepower and 650 lb./ft. of torque.  What made the car even more inviting to consumers was the fact that it could be purchased for less than $80k (when new).  Admittedly, adding upgrades like the Z07 package quickly propelled the car's price north of $100k, but that was still a bargain-basement price for the level of handling and performance that this car offered consumers.
And then there is the C7's swan-song model – the 2019 Corvette ZR1.
This ZR1 Corvette, which was only available from GM for a single model year, out-powered and out-performed EVERY Corvette that came before it.   The ZR1 was more akin to a supercar than its less-powerful counterparts – and with good reason.  The factory setup on this behemoth included a 6.2L LT5 supercharged V8 with both direct-injection and port-fuel injection that delivered 755 horsepower and 715 lb./ft. of torque.  The 2019 Corvette ZR1 can launch its occupants from 0-60 mph in a teeth-rattling 2.85 seconds as accelerate to its top-speed of 212 miles per hour, making it the fastest production Corvette in the history of the brand.
While horsepower, torque and acceleration are certainly important considerations when purchasing a performance vehicle, there are other factors that make the seventh-generation Corvette stand-out among its brethren.
Creature Comforts
Even if "going mach-one with your hair on fire" isn't your thing, there's no denying that the C7 Corvette Stingray's interior will offer even the most intentional "Sunday Driver" more convenience and luxury than many higher-end sedans. You need look no further than the dashboard to discover some of the many creature-comforts of these cars.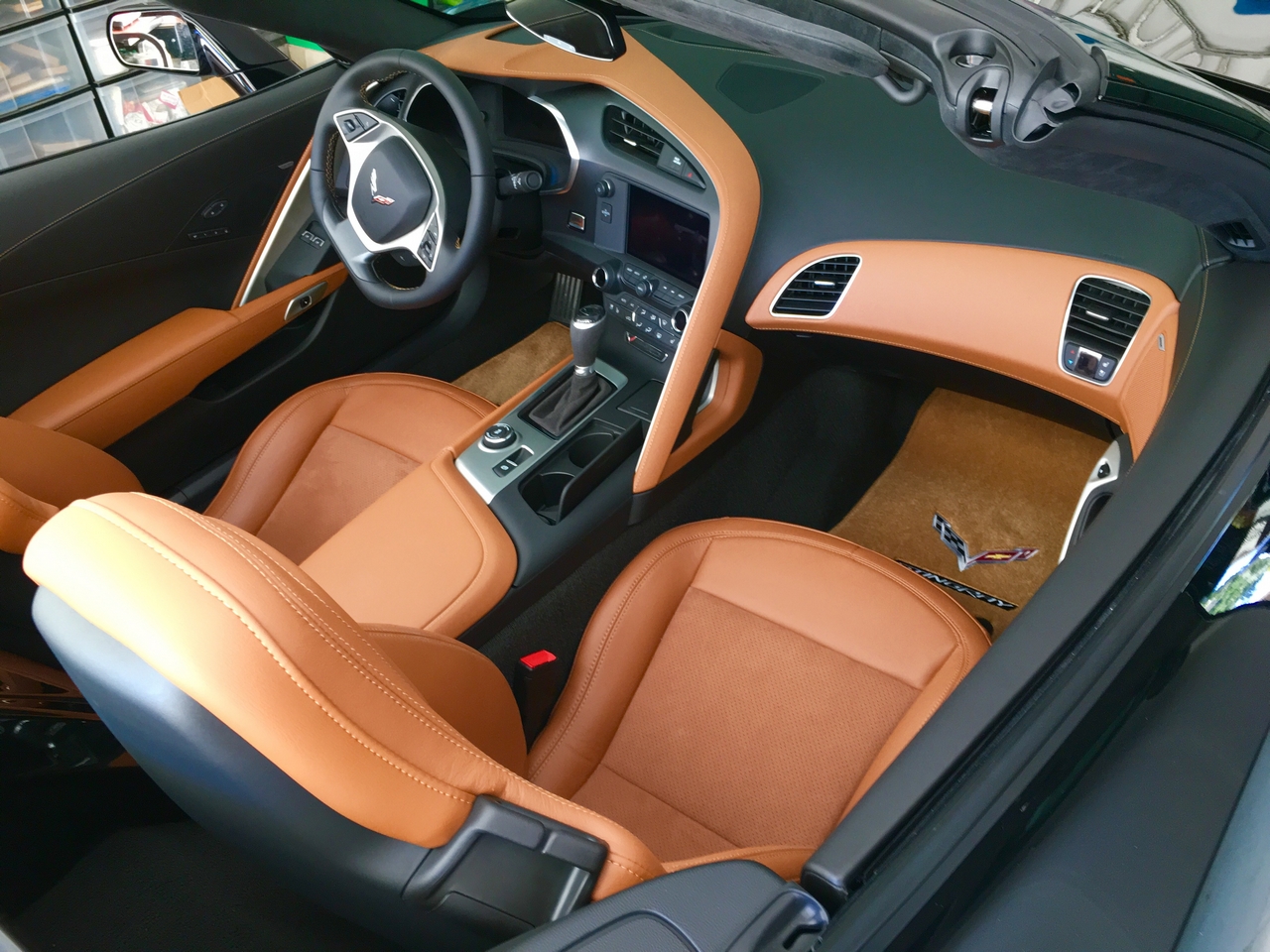 From the start, the C7 Corvette came equipped with the best, and latest, audio/electronic entertainment packages available at their time of production.  These cars were packed full of creature comforts that included:
Chevrolet MyLink Radio with built-in navigation
An AM/FM/XM equipped stereo that also featured Bluetooth streaming audio for music and mobile phone use
Mobile phone interface including Android Auto and Apple CarPlay which synced the features of your smartphone to the media center inside the car
A 10-speaker Bose system with bass-box that produced incredible sound quality for any style of music
A performance data and video recorder system that enabled drivers to capture video and data while driving their car at the racetrack (or the open road)
Available Wi-Fi hotspot built into cars (when so ordered)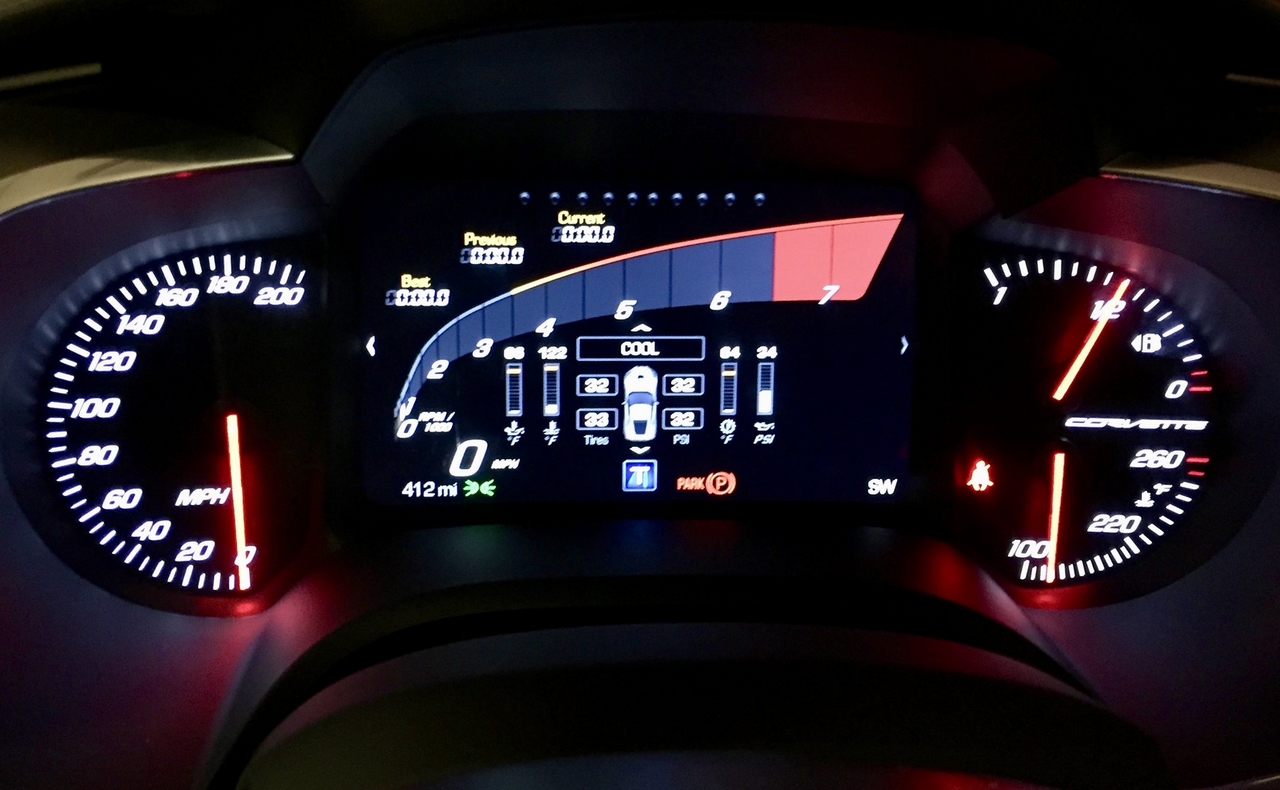 The interiors of the C7 also came finished with some of the best materials ever offered in any Corvette including: NAPA leather and/or sueded microfiber-wrapped interior trim packages.  Dashboards featured advanced electronic displays that provided drivers with customizable dashboards for different driving conditions.  The passenger's compartment now featured independent, built-in climate control center in the passenger dashboard ventilation system, allowing each occupant to customize the conditioned air in their individual space.  Safety features included front-and-side airbags to protect occupants in the event of an accident or collision. But even after considering all of the above, I still had other factors that went into my decision process.
Personal Preference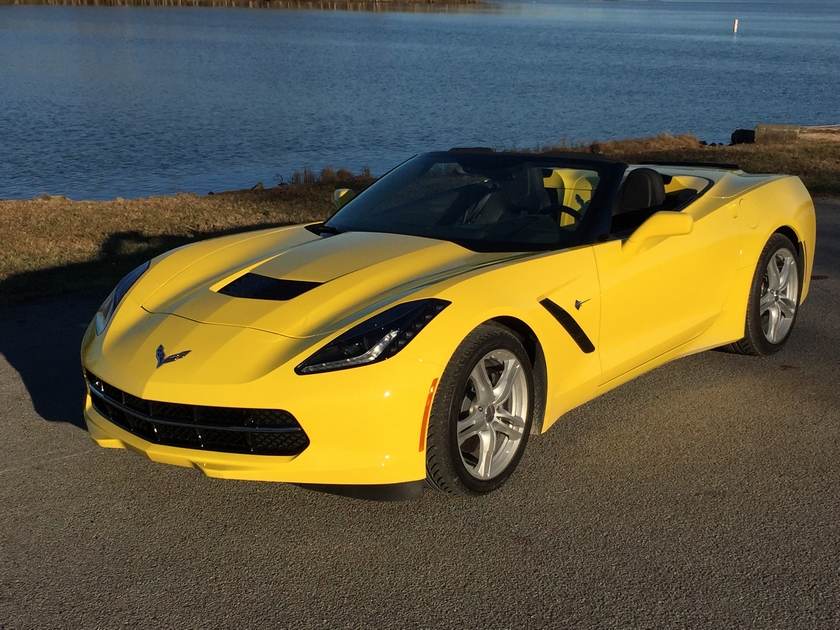 I'd driven my first seventh-generation Corvette – a 2015 convertible – in November 2015 after my wife rented one for me on the weekend of our wedding anniversary.  We spent the entire weekend driving the car around town, on back country roads, in the city and even up and down the interstate.  We shared some great memories in that car, which certainly helped solidify my personal nostalgia for this particular Corvette.  Moreover, this was the first Corvette I'd ever spent any appreciable time with.  It came into my life before I'd had the opportunity to purchase my first Corvette.  While I'd driven all the other generations at various points in my life, this C7 convertible had been "mine" for three, very memorable days.
So perhaps now you might think my decision was personally biased because of that experience?  Well maybe I was – I am – swayed a little bit because of it, but consider this –
A year after renting that car, I purchased my first Corvette – a 2013 C6 Coupe.  If you've followed me on social media at all, you've seen plenty of pictures of my Corvette on both my personal and the Corvsport.com Facebook pages.  I love my Corvette and I smile every time I go into my garage and see it parked there waiting for our next adventure together.  I've driven my Corvette across the country and have enjoyed a number of amazing rides with both family and friends.  After nearly three years of ownership, I'm still as excited to drive it as I was the day I brought it home.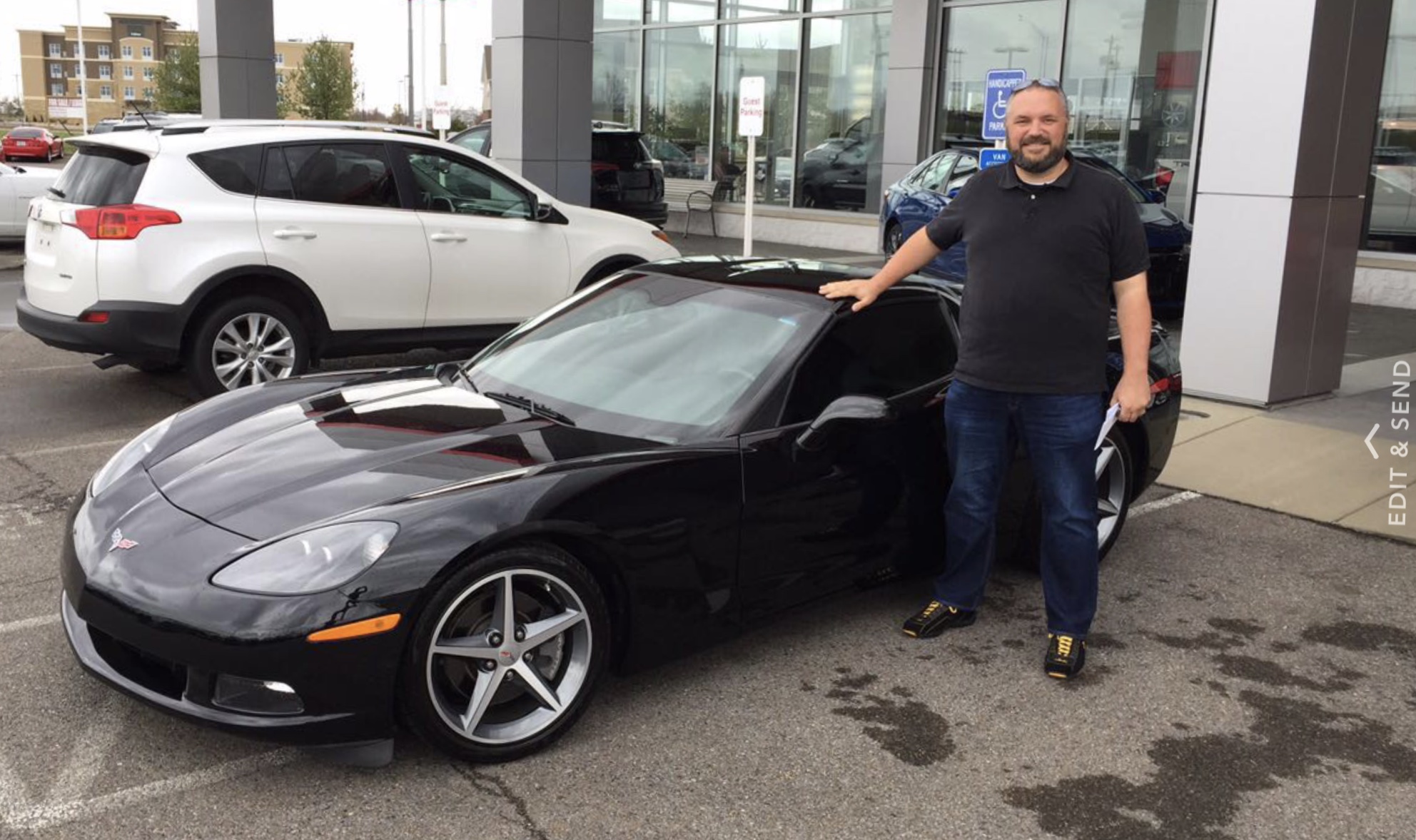 Nonetheless, I have to acknowledge that while the C6 IS an amazing car, with lots of power and great handling, it does not quite equal the driving experiences I had in the C7 Corvette.
Did I buy the C6 because I couldn't afford the C7?  Yes and no, but mostly no….I'd wanted a C6 since they were new, and I'd driven several of them before I purchased mine – in otherwords, I knew exactly what I was buying.  Yes, affordability played into the decision making process (as it does for many Corvette owners), but I don't regret my choice.  Although I might have more seriously considered a C7 had I been more readily able to afford one at the time I purchased my car, I love my C6 and I continue to look forward to driving it for years to come.
If nothing else, the above statement should demonstrate that my personal preferences played only a small part in my decision making process.  Had it not, you'd be just as likely to be reading about why the sixth-generation Corvettes were the greatest of all time!
Getting back to why I picked the C7 Corvette, the answer is pretty simple.  The seventh-generation Stingray provides the perfect combination of performance, handling, reliability and refinement – it's the culmination of every Corvette that came before it.  This is what led me to choose the C7 Corvette as the greatest of all time.
Let's be honest with each other, these car turns heads whenever/wherever you see one.  Their exhaust notes resonate the power of their robust V8 engines in a way that captures your attention and leaves no doubt about the power which resides under the hood.  Every body line exudes the perception of speed, of unbridled acceleration, of power….these cars are at once sensual and powerful – declaring to the competition that you better bring your best game to the starting line….because when you come up against a C7 on the road or the racetrack, you'll know that Chevrolet has done just that with their greatest-of-all-time: the Seventh-Generation Corvette Stingray.