If you've been around the Internet on car forums for any amount of time you probably know the old joke, the unfortunate phenomenon of Mustangs leaving car shows and becoming crowd plows. It's hard for anybody with a heavy right foot to resist as the crowd cheers them on for a smoky burnout and acceleration run to showcase what their performance vehicle can do. Well as evidenced in the video below from this Sunday's Cars and Coffee show in Windermere, FL, this trend is not limited to just Mustangs. With 755 hp even an experienced driver has to be careful with throttle input on the ZR1, and it doesn't help to have antagonizers there.
You can hear the "get it bud, get it bud, get it bud" cheer from at least one guy, who just happened to be the one filming and egging the driver on. Another video appears to show a Cars and Coffee staffer encouraging the antics and he leads the ZR1 onto the road. Road and Track reached out to the event's organizer Arnold Kay, who addressed this by remarking, "after I reviewed the footage, I noticed that traffic wasn't being controlled properly. Instead, it looked like someone was actually encouraging the theatrics during the exit of a 458, Integra, and then this ZR1… Needless to say, the driver of the ZR1 won't be allowed back, and we will be making a staffing change. For future events, we will also be adding obstacles (large cones or barricades) as people exit the private property of the venue, so that they will have to slowly drive around them." While any careless accident like this is unfortunate, the skyrocketing value of the C7 ZR1 adds insult to injury. If you've been following the for sale message boards daily like me, you'll notice many ZR1 owners are asking well over $170,000 for low mileage examples. Recently on Bring a Trailer, a 7-speed manual Coupe with 6,000 miles sold for $200,000. Yikes.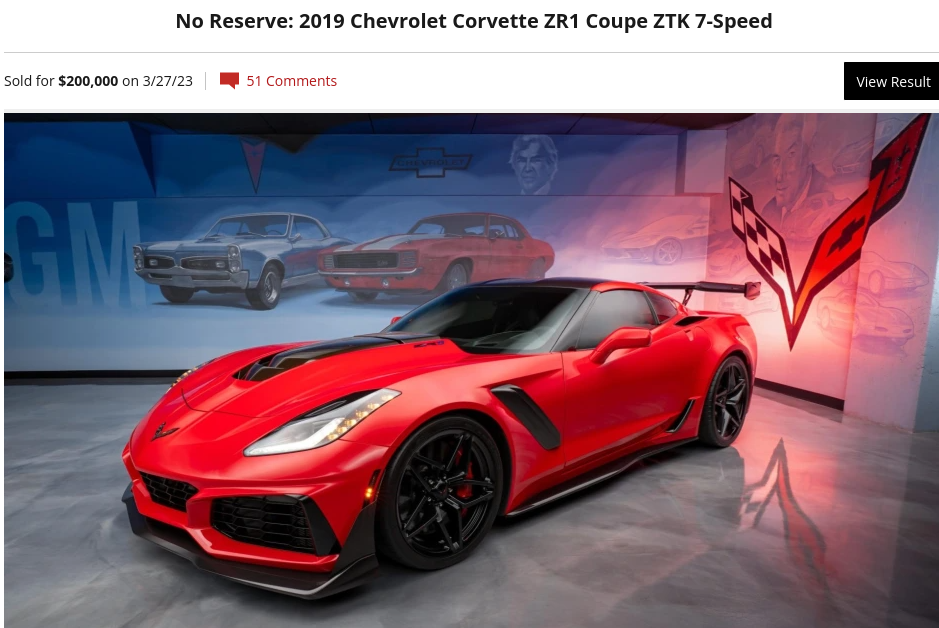 With a base MSRP of $122,095 in 2019, you can see why this one is going to hurt just a bit more for this guy. What went wrong? Well, it's the old saying, "too much car, two little driver." We often have vibrant discussions on our Facebook page, I would love to hear what you think about this wrecked ZR1 and its driver.  Douglas B.