The NCM's "Driven By Design" Showcases Corvette's Rich Design Heritage

Earlier this year, the National Corvette Museum (NCM) introduced its latest exhibit, "Driven by Design," a 6,500-square-foot exhibit focused on the history of the Corvette's design process.  It showcases some of the many designers and engineers responsible for the development of the most iconic sports car of all time.  This long-term exhibit is showcased in the Museum's "Design and Engineering" gallery and was developed by the museum's curatorial staff along with co-creator and retired GM Design Chief Tom Peters.  The exhibit features a variety of interactive elements, artifacts, hands-on objects and motion-activated content design to help guests gain a greater appreciation for the design history of the Corvette.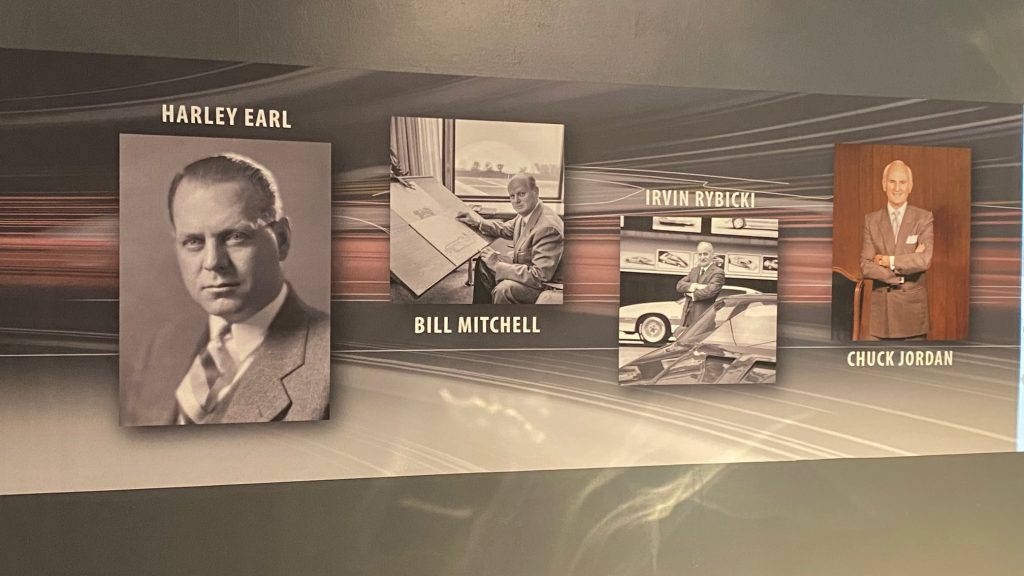 One of the more exciting aspects of the exhibit is its introduction of GM's Vice Presidents of Design – beginning with Harley Earl, the Father of the Corvette, and culminating with Mike Simcoe, GM's current VP of design today.  In addition to these two icons, the exhibit looks at many of the other famous and diverse talents in Corvette's 70-year history, including Bill Mitchell, Larry Shinoda, and many more.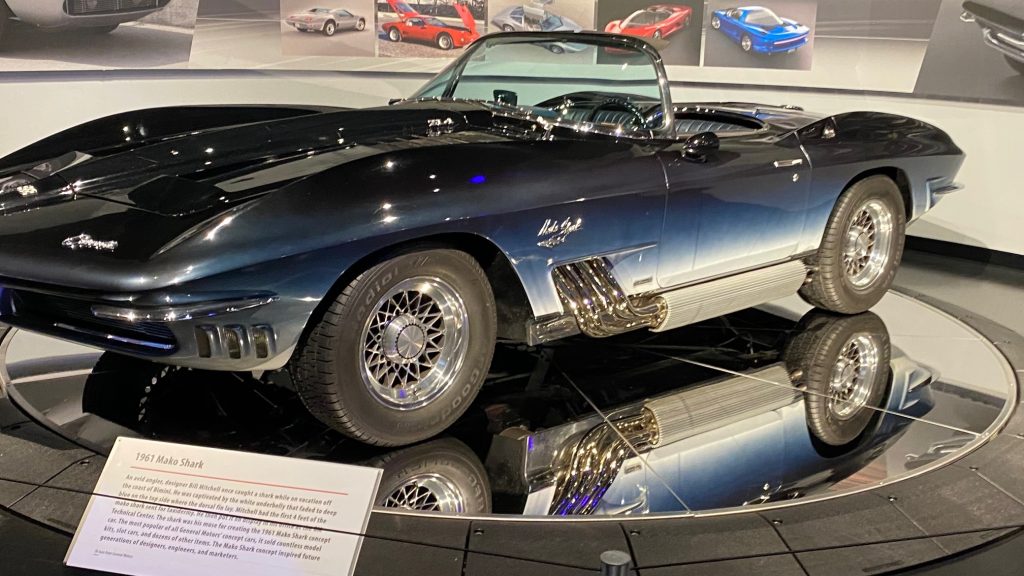 Bob Bubnis, the Corvette Museum's Curator of Collections and Exhibits Manager, explains the importance of the Corvette's design diversity: "This exhibit reveals the significance of individuals like Larry Shinoda, an Asian-American designer, and Tony Lapine from Germany, who both worked together on Corvette not long after World War II – during a very challenging time in America. This exhibit also shares the history of women in design, from the 'Damsels of Design' in Corvette's early days to GM Creative Designer Darby Barber, working on the cars of tomorrow. Corvette's story is truly the story of America – where innovation and ingenuity are not bound by any societal construct."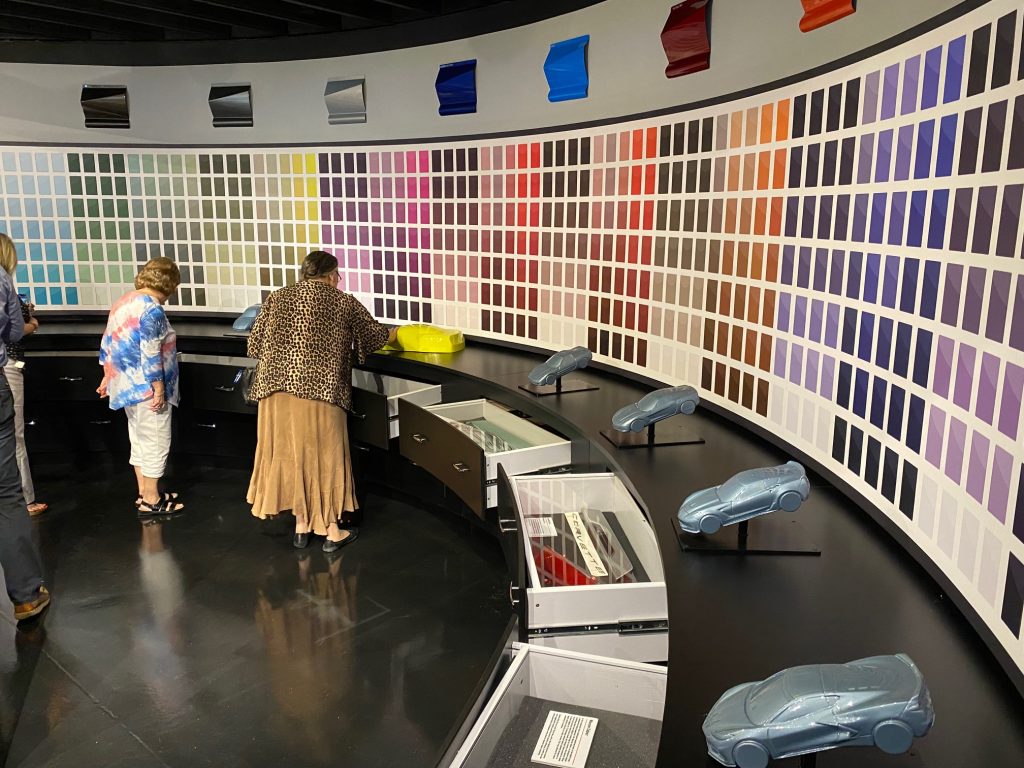 In addition to introducing the many talents involved in the car's design, the exhibit also provides an intricate "deep dive" into the design process itself.  It explores the creation of design sketches and detailed renderings to the scale- and full-sized clay models that precede each of the concept and production models.  On display is an assortment of exterior and interior clay models, both of models past and of the current eighth-generation mid-engine Stingray.  By introducing a variety of interactive elements, visitors of the Corvette Museum will discover many of the actual tools and models used during the evolution of the Corvette.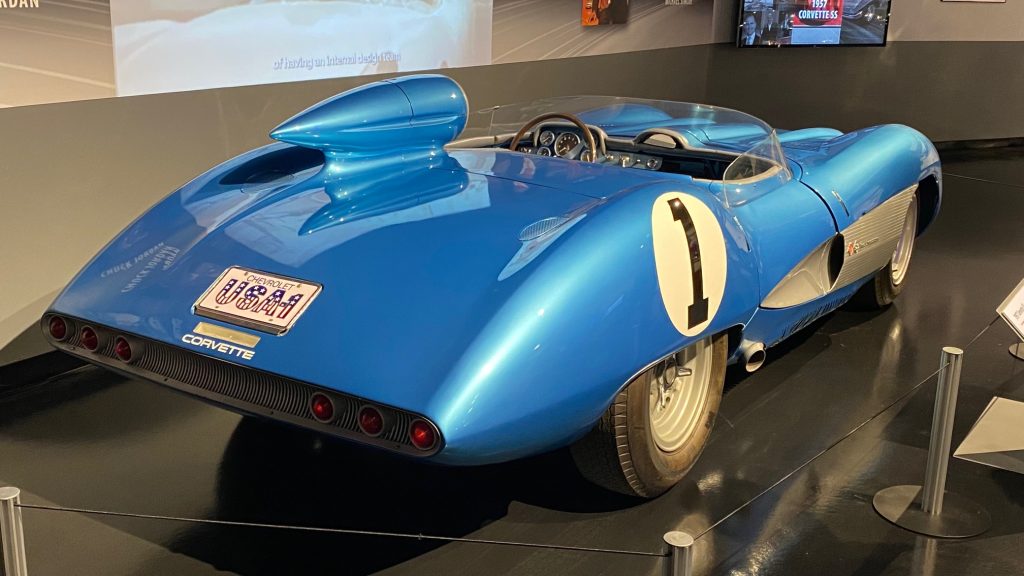 According to Leah Craig, Manager of Collections and Educational Programming, this part of the exhibit is going to reveal the full scope of what it actually takes to design a car.  Craig said, "Portions of this exhibit are motion activated to help us tell the story of car design. Guests will walk into an area and hear from sketch artists about their process. As guests continue through the exhibit, they'll find out about how clay modeling occurs and even get to see a car being drawn from scratch on an art able. We really are offering a full experience here for anyone who has ever been curious about how a car is designed."
The "Driven by Design" exhibit also includes three iconic Corvettes, including a production 1963 Corvette split-window coupe that was donated to the NCM by Manny Balale, as well as two of the Corvette's most iconic concept models – the 1957 Corvette SS developed under the leadership of Harley Earl, and the 1961 Mako Shark concept developed by GM's second VP of Design Bill Mitchell.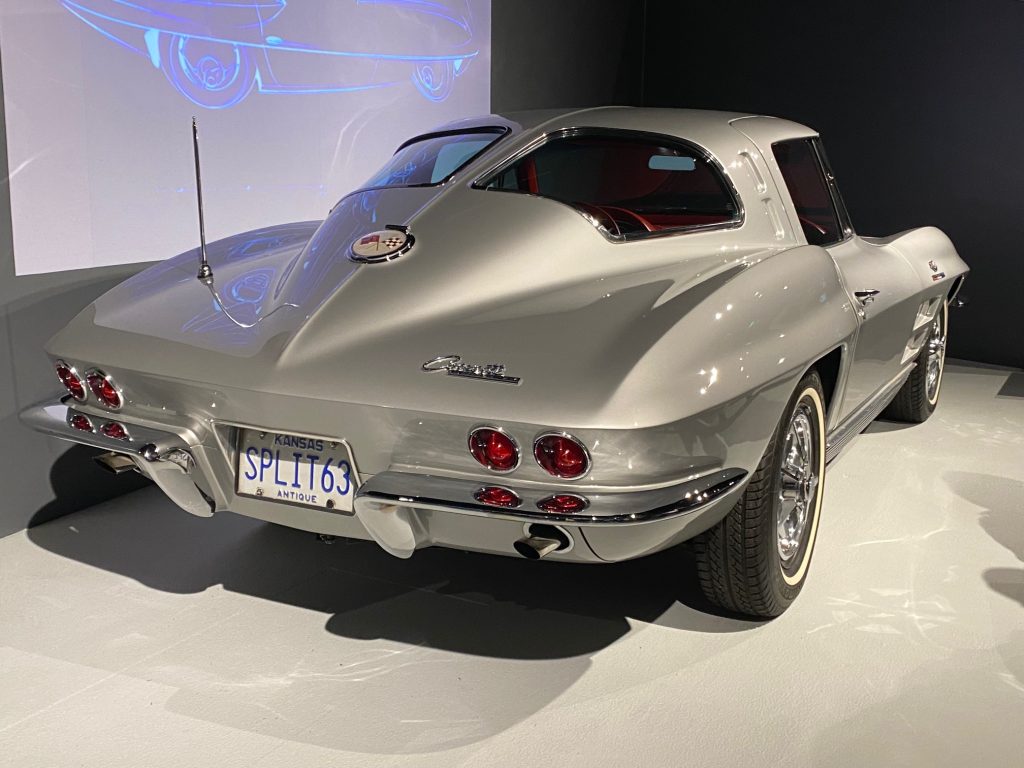 National Corvette Museum President and CEO Sharon Brawner explains the significance of opening this exhibit: "We hope this exhibit will motivate young people to pursue their dreams and help them look beyond their limitations – real or perceived. This team has spent countless hours creating Driven by Design to pull back the curtain on the auto design process, and we hope that this exhibit inspires the next generation of engineers and designers."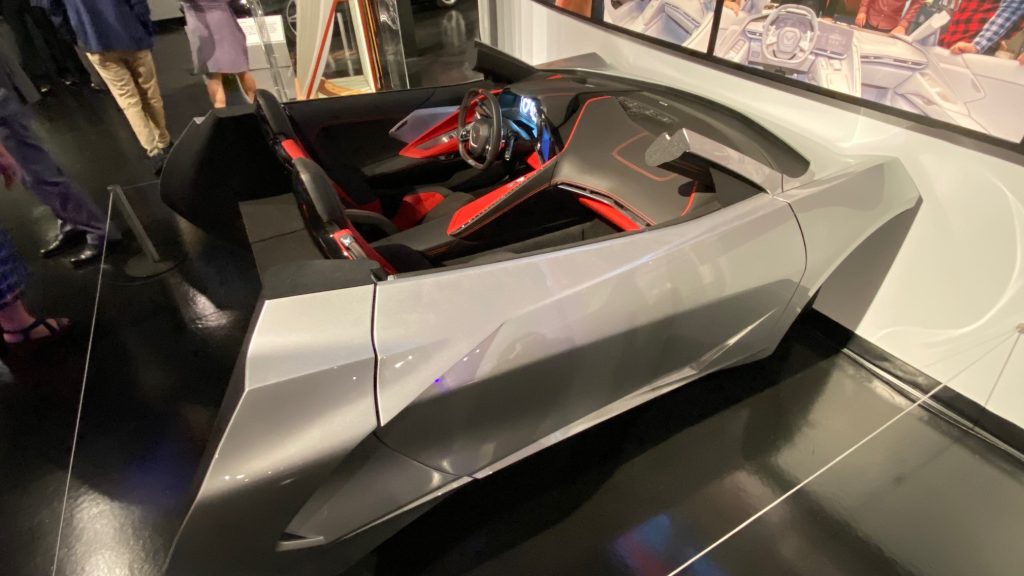 This multi-year exhibit, which has been funded in part by Elfi's Silver Pearl Sisterhood – a women-driven organization of philanthropic Corvette enthusiasts – will experience a yearly refresh to bring in other important cars and to tell additional stories.  According to Bubnis, "As Corvette advances for each generation, we will continue to add to the Driven by Design exhibit space."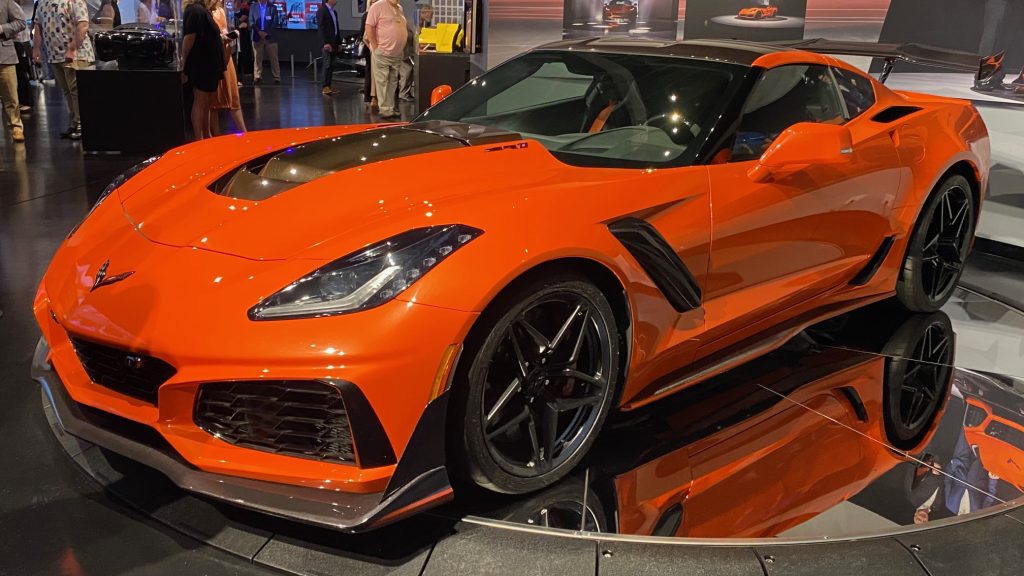 If you want to learn even more about the history of Corvette design, as well as take a deep dive into many of the iconic concept cars that gave rise to the production models we know and love, pick up a copy of "Corvette Concept Cars: Developing America's Favorite Sports Car" today.  The book, which is available at the NCM gift store, features a comprehensive deep dive into the Corvette's designer and engineers, and it explores each of the many iconic concept cars of each generation – including an exhaustive look at the many mid-engine concepts that preceded the current eighth-generation model.  Get your copy today!