The Stingray Won't Go Away
Thanks to some new shots that recently surfaced, we now know that the Stingray name won't disappear when the C8 Corvette finally does debut. Carscoops shared some exclusive photos that show the word Stingray clearly between the seats of the new C8 mid-engine Corvette. 
Also, the publication showed a zoomed out photo of the seats in the car. This provides a new and unique look at the C8 Corvette that hasn't been seen before. The seats look like they utilize a carbon tub with supportive padding and bolstering and leather upholstery. Overall this more or less completes a look at the cabin of the C8 if you take a gander at these photos and the previous interior photos that leaked a while back.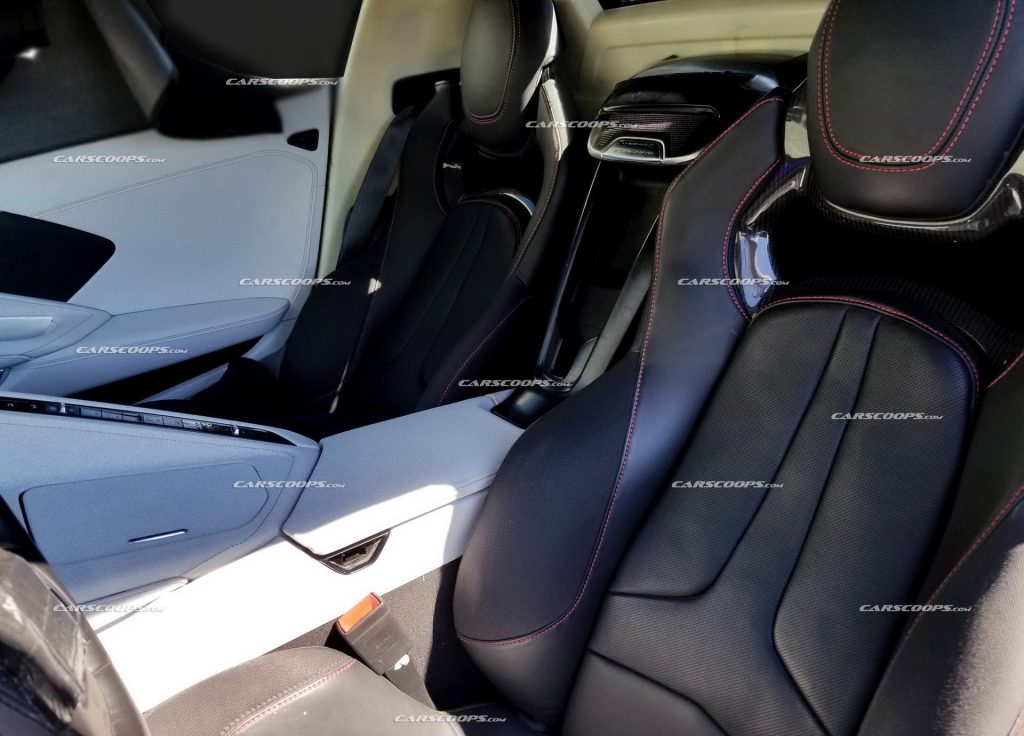 The inclusion of the Stingray name in the C8 Corvette is somewhat surprising. Some reports indicated that the Zora name would be used for the mid-engine Corvette. The Zora name comes from Zora Arkus-Duntov, also known as the Father of the Corvette. He pushed for the Corvette to go mid-engine a long time ago, so it would make sense for Chevrolet to honor him by naming the new C8 after him. However, it appears that isn't the case. 
Chevrolet can still use the Zora name for something else. They may reserve it for a special edition of the new Corvette, which would be a great way to honor the man in our opinion. We're glad to see the Stingray name stick around, but we also want to see Zora used somehow. It's too good to pass up.