On January 17, 2023, almost exactly seventy years (to the day) after Harley Earl first introduced his original 1953 Corvette coupe in the lobby of the Waldorf Astoria Hotel, Chevrolet unveiled their latest iteration of the Corvette – the first-ever electrified Corvette E-Ray!  What is all the more impressive is that this latest Corvette made its debut at an entirely new Motorama event that was, once again, held in the heart of New York City.
"In 1953, the enthusiastic reaction to the Chevrolet Corvette concept kicked off seven decades of passion, performance and American ingenuity," said Mark Reuss, General Motors president. "E-Ray, as the first electrified, all-wheel-drive Corvette, takes it a step further and expands the promise of what Corvette can deliver."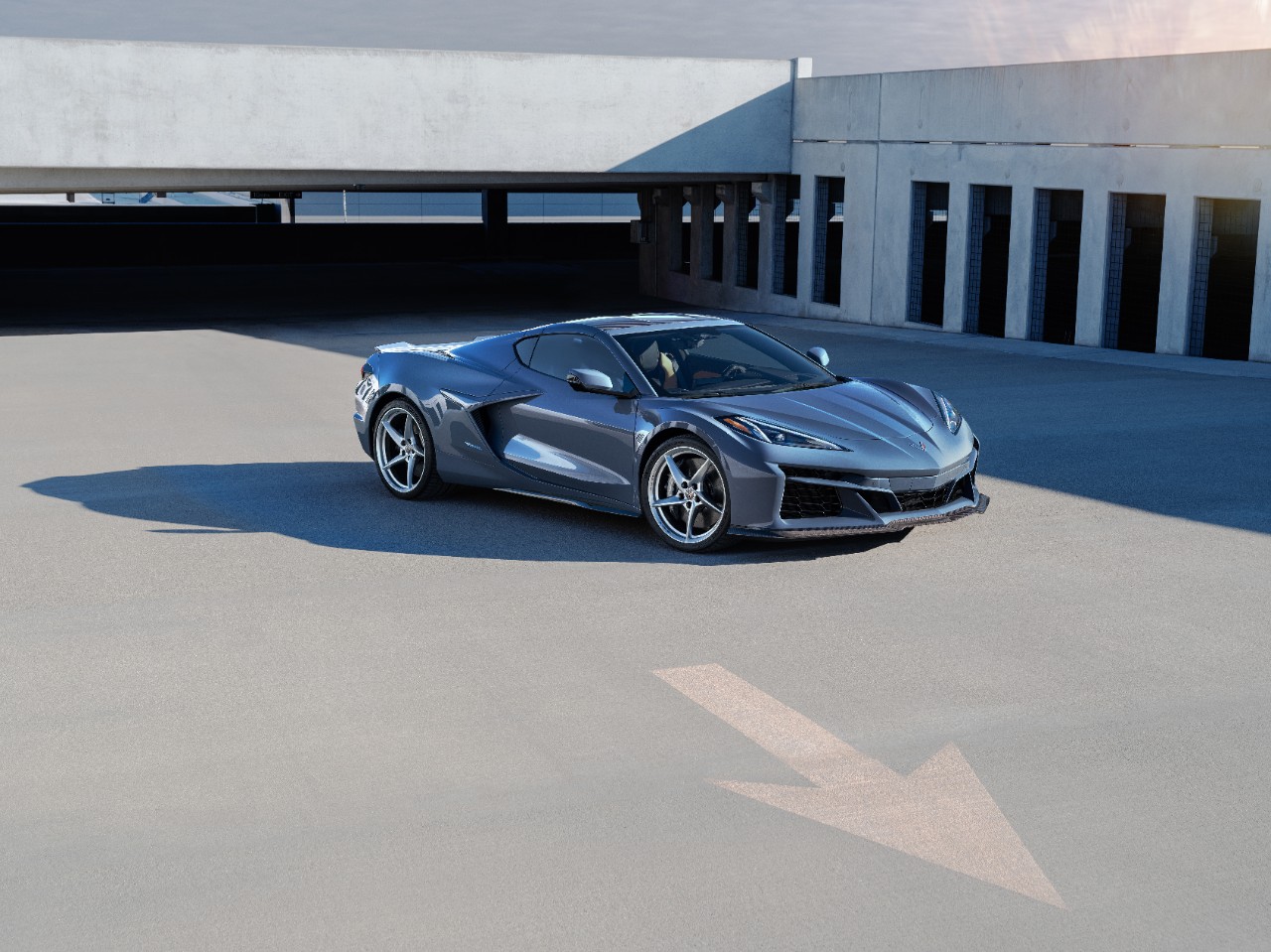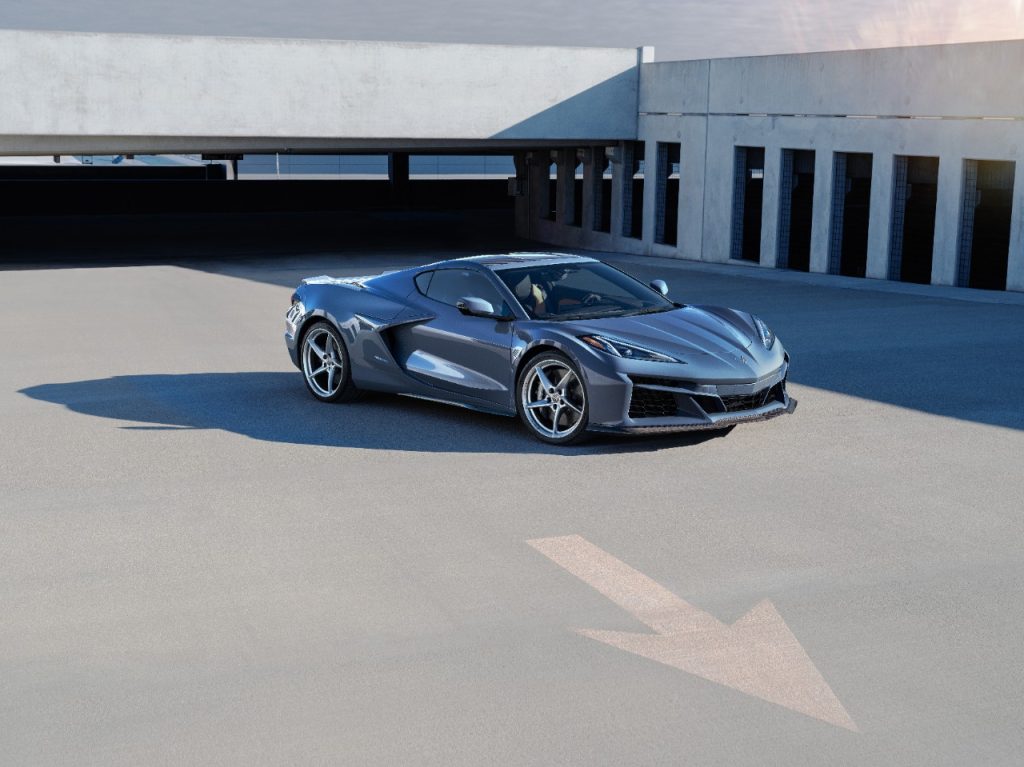 Based in part on the eighth-generation, mid-engine Corvette Z06 platform, the new Corvette E-Ray once more features a 6.2L LT2 small-block V8 engine.  However, the car also uses features electrified technologies that vastly enhance the car's torque, straight-line performance, all weather-confidence, and overall touring capabilities to give us a Corvette that can be driven anywhere, at any time, regardless of the season.
Available in both coupe and convertible platforms, the Corvette E-Ray combines the enormous power and torque of the 495 horsepower/470 lb-ft. of torque, LT2 engine with an electric motor that produces an additional 160 horsepower and 125 lb-ft through the car's front wheels via a 1.8 kWh battery pack to create a combined output of 655 horsepower and more torque than any Corvette that came before it.
The result?  A Corvette that can now launch from 0-60 in just 2.5 seconds and race up to well above 100 miles per hour in just a few seconds more.   It also produces a documented quarter-mile time of just 10.5 seconds.  Considering that, just one generation before, these types of quarter mile times would only have been produced in purpose-built drag cars, and you begin to appreciate the incredible distance automotive technologies has come since that time.
"Corvette has been a halo for Chevrolet since 1953," said Scott Bell, vice president of Chevrolet. "E-Ray's unprecedented blend of confidence, luxury performance, sophistication and style provides a new reason for more people to experience Corvette."  
Reinventing the Corvette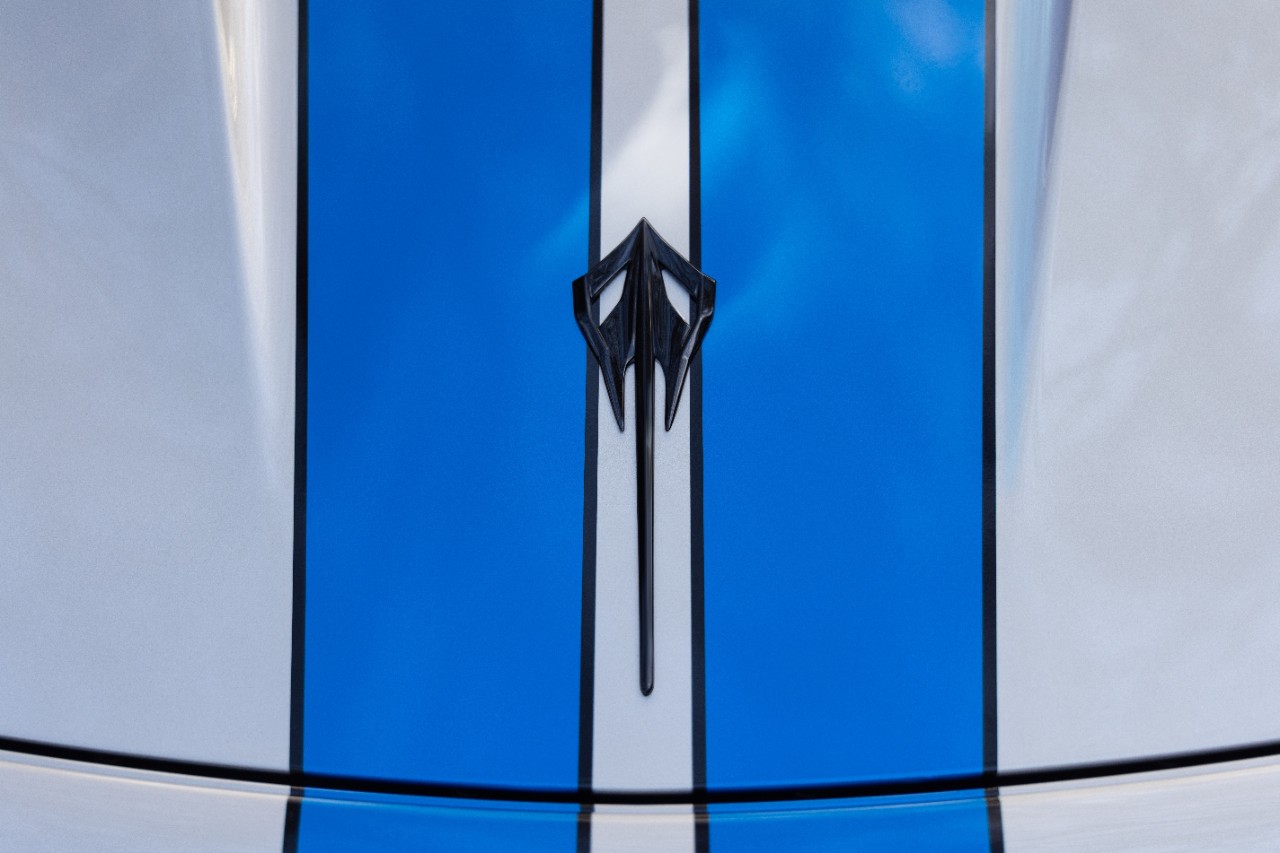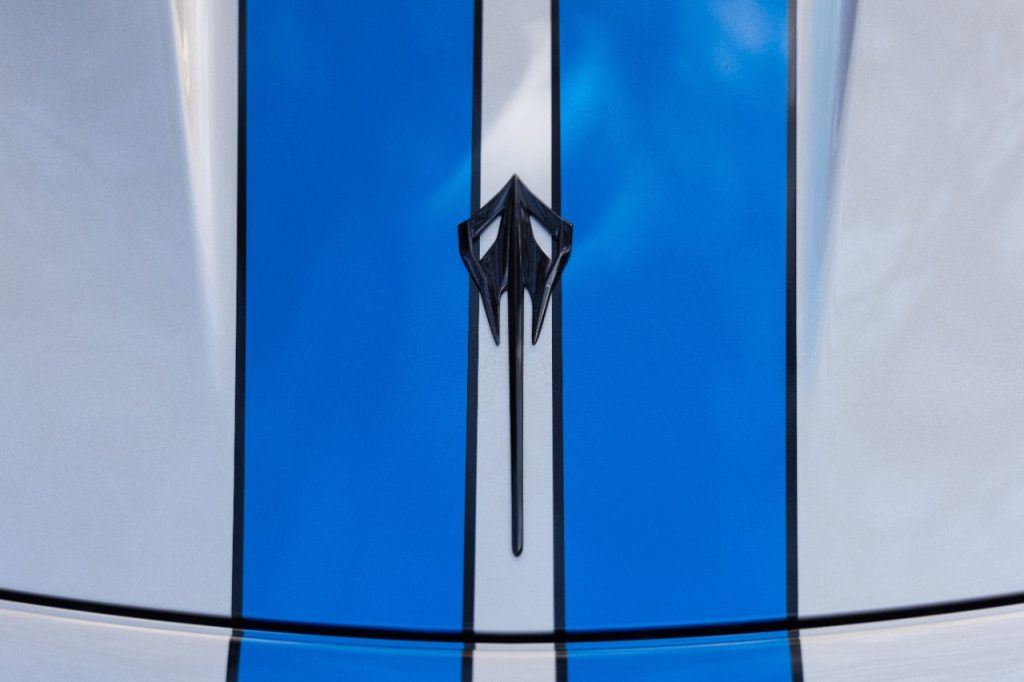 Although the Corvette E-Ray builds upon the established mid-engine architecture of the C8 Stingray and Z06 models, there is a lot NEW about this car that will transform how people view the Corvette in the future.
First, the E-Ray features an intelligent, electrified all-wheel-drive (eAWD) system that continuously samples (and learns) various road surfaces during vehicle operation, instantly adjusting the car's performance to the needs of the road conditions as well as to the abilities of the driver.  During instances when a driver encounters a low traction situation (especially during "spirited" driving situations), the car's eAWD system directs additional powers to the car's front wheels to enhance vehicle stability.
The car is chocked full of other brand-new technological features as well, including:
Stealth Mode, an electric drive mode for the street, up to 45 mph
New lightweight lithium-ion 12-volt battery that supports the LT2 V-8 engine's stop/start functionality
Standard Brembo Carbon Ceramic brake system for optimal braking performance
Standard Magnetic Ride Control 4.0 with three distinct suspension settings
Staggered 20- and 21-inch wheels with Michelin Pilot Sport all-season tires. Michelin Pilot Sport 4S summer tires2 are available with an optional performance package
Low, wide stance with crafted body styling that is 3.6 inches wider overall than Stingray
Visceral sound experience that embodies the car's dominating presence. The electric front motor works in harmony with the LT2 engine to create an invigorating sound
Enhanced roster of driver assistance technologies (shared with all 2024 Corvette models), including Lane Keep Assist with Lane Departure Warning3, Forward Collision Alert3 and Automatic Emergency Braking3.
Another feature that might well go unnoticed by most casual consumers is the absence of a built-in charging port on the new Corvette model.  The E-Ray doesn't require it.  The car's battery reclaims energy from the car's braking system and in situations where the car is coasting, as well ad ruing normal driving conditions.
"Corvettes must provide an exhilarating driving experience on backroads and tracks, and E-Ray nails it," said Tadge Juechter, executive chief engineer, Corvette. "The electrification technology enhances the feeling of control in all conditions, adding an unexpected degree of composure."
Electrified Propulsion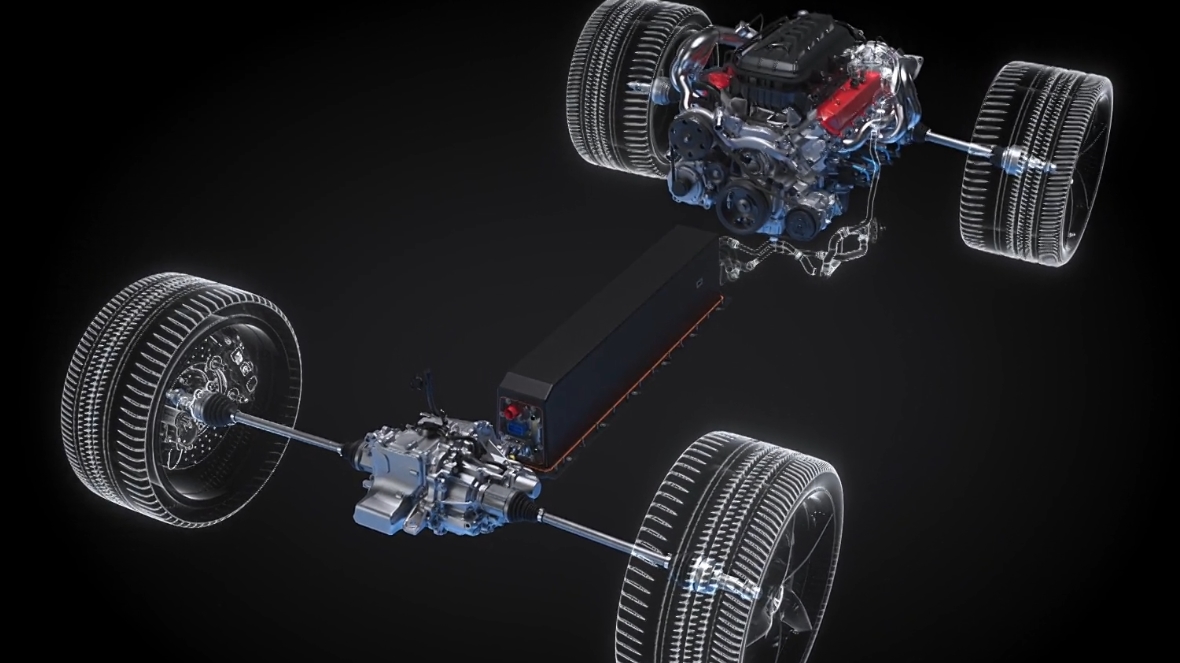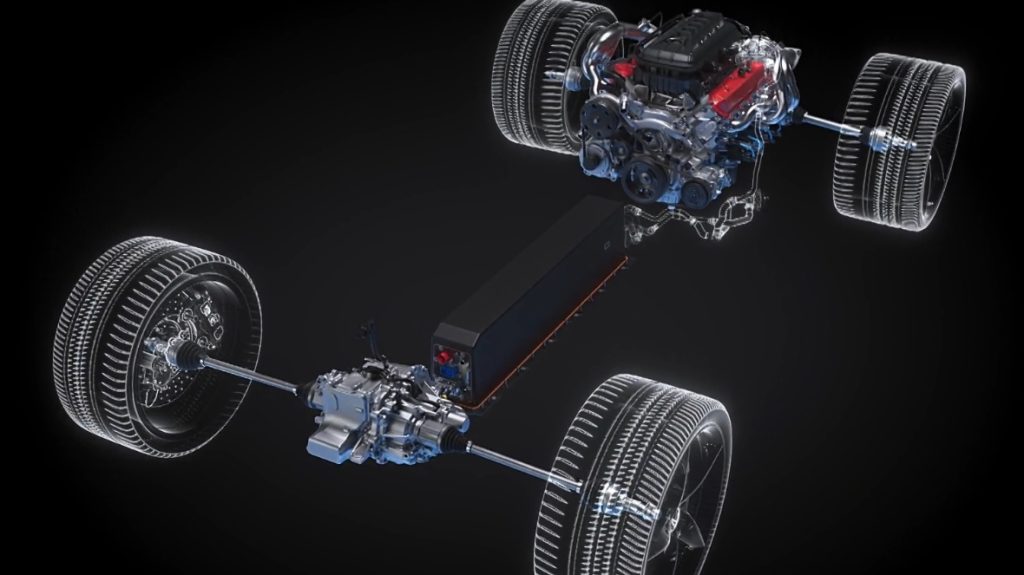 The 2024 Corvette E-Ray incorporates an advanced electrified propulsion system that offers would-be consumers breathtaking acceleration from all four wheels to power out of corners and effortlessly pass other cars.  Additionally, when operating in "Stealth Mode" (more on that in a minute), the car can accelerate from a dead stop to 45 miles per hour without engaging the engine.   This, along with the E-Ray's standard Active Fuel Management tool, ensures that consumers are reducing their carbon footprint and doing what they can to protect the world they live in.   More than that, operators can "sneak" their cars away in the shadow of the night via the car's ability to operate soundlessly in Stealth Mode.
As with other Corvette generations before it, the C8 ERay features a variety of driving modes: Tour, Sport, Track, Weather, My Mode, and Z Mode. Drivers also have the option of selecting the Charge+ feature, which more closely monitors the battery and ensures that it remains at a maximum state of charge.  This data, along with a variety of other technical insights, can be viewed by the driver thru the car's infotainment system.  While much of this system once again carries over from the Stingray and Z06 models, the E-Ray also has three primary display layouts that provide data unique to the electric Corvette platform.  These include:
Gauges (which displays dynamic power output from electric motor and V-8 engine)
Dyno (which provides a graph of power/torque across selectable time intervals)
Data (which showcases electrical system performance and efficiency).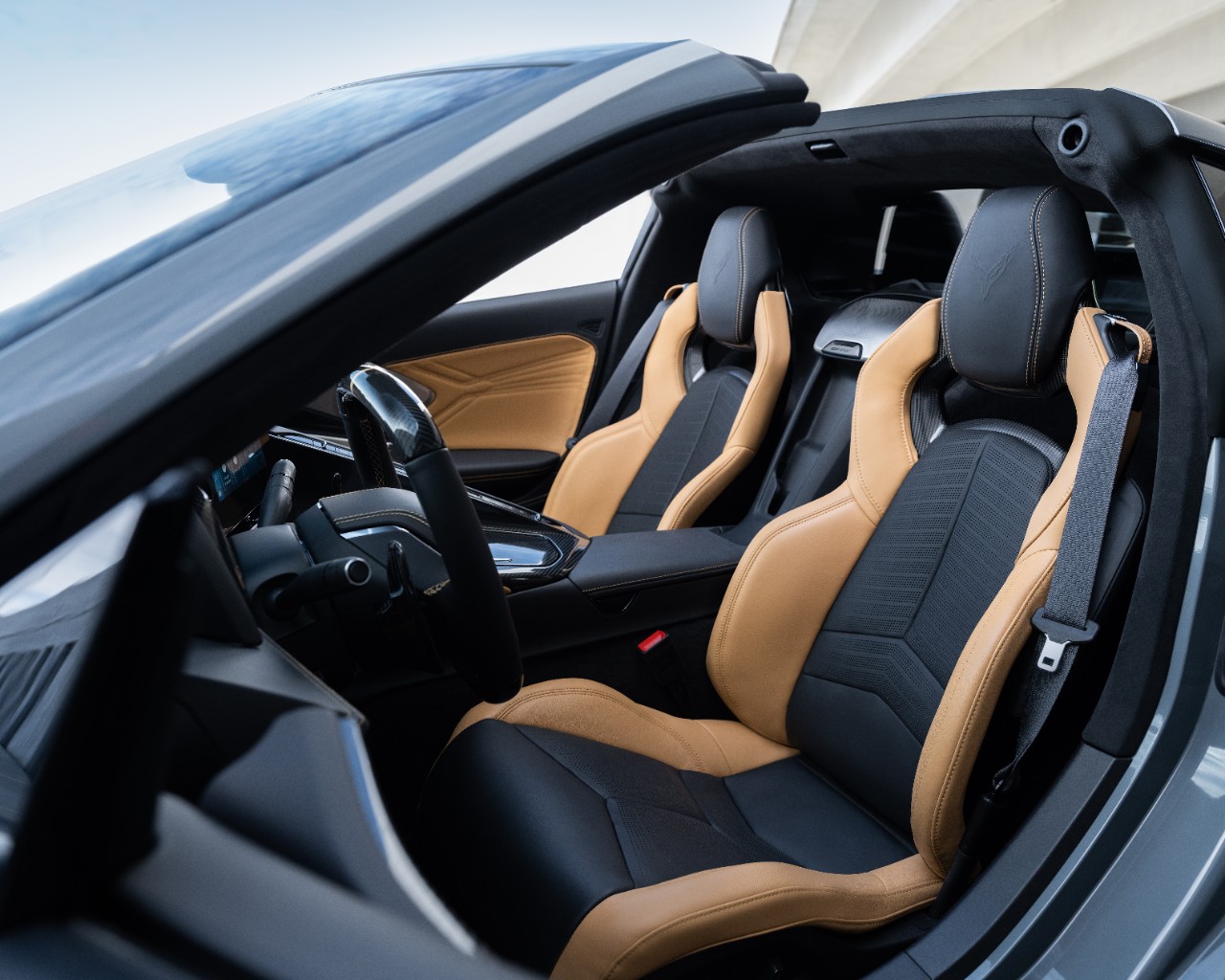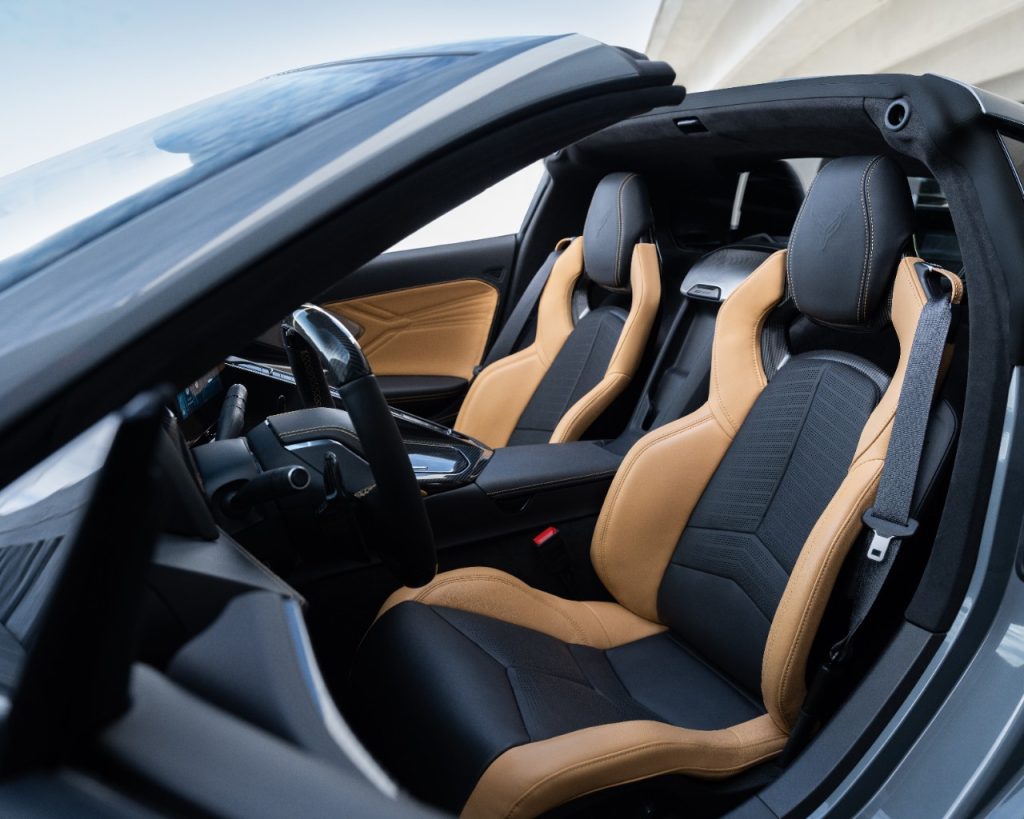 The Corvette E-Ray's two driver-initiated electric modes enable the car to accelerate using electric propulsion in certain conditions.  Stealth Mode enables the car to operate in all-electric/electric-only driving. when selected at start-up, for a period of time before the engine turns on for normal driving. It is designed to allow vehicle operators to silently depart from garages (and neighborhoods), which is especially useful when departing for Saturday morning car shows or track events.  When operating in this mode, the car can be driven up to a maximum speed of 45 mph.  The engine automatically engages if the vehicle's speed exceeds the limit, if additional torque is requested by the driver thru the accelerator pedal, or once the E-Ray's battery pack becomes sufficiently depleted.  When operating the car on the track, the E-Ray's eAWD control system applies torque to the front wheels as needed.  The car also leverages a custom-designed Performance Traction Management (PTM) mode for optimized performance with the eAWD propulsion systems.
What's New About the Car's Aesthetic?
E-Ray's appearance builds on the established architectures of the eighth-generation Corvette. leveraging the same athletic styling and performance-driven design Corvette customers know and love.  At first glance, the E-Ray appears very similar to the wide-bodied, mid-engine Z06.  However, there are a number of subtle refinements that differentiate the two cars from one another.  The E-Ray's unique design features include the following:
Four aluminum wheel finishes
Fourteen exterior color choices — including new for 2024 Riptide Blue, Seawolf Gray and Cacti
An E-Ray-exclusive body-length stripe package in Electric Blue
Standard carbon flash badging
Available black exhaust tips and bright badging
Available carbon fiber ground effects
Optional carbon fiber wheels in carbon flash, visible carbon fiber finish, or visible carbon fiber with a red stripe
The E-Ray also introduces the all-new Artemis Dipped interior, which features complementary deep green tones on nearly every interior surface and will only be available on 2024 Corvettes. There are multiple options for customers to select from when it comes to personalizing their E-Ray's interior, including two carbon fiber trim packages, three seat choices, seven interior colors, and more.  Additionally, there are new Charge+ and Stop/Start buttons on the console as well as updates to the infotainment system and instrument cluster aimed at providing a more integrated appearance.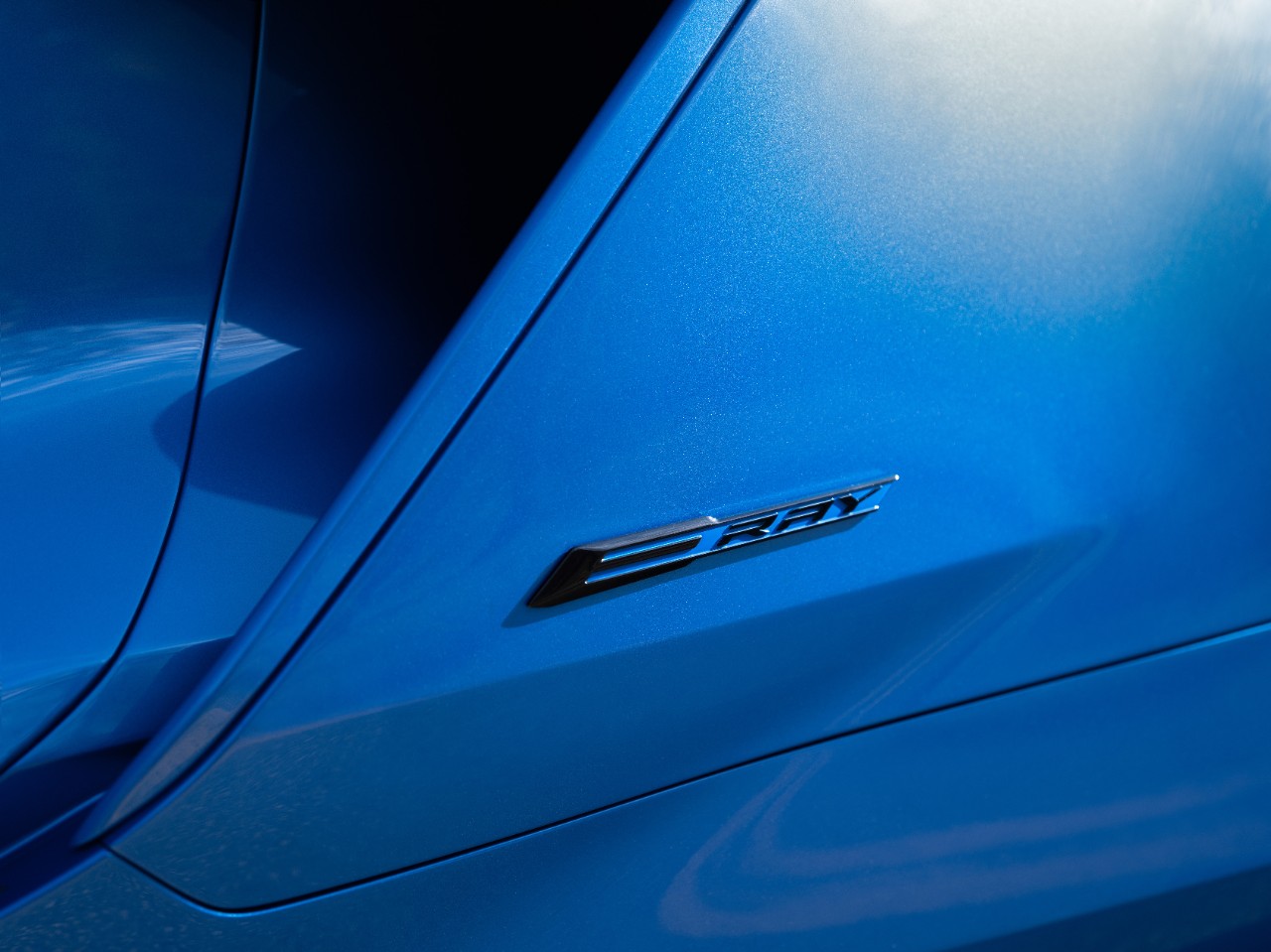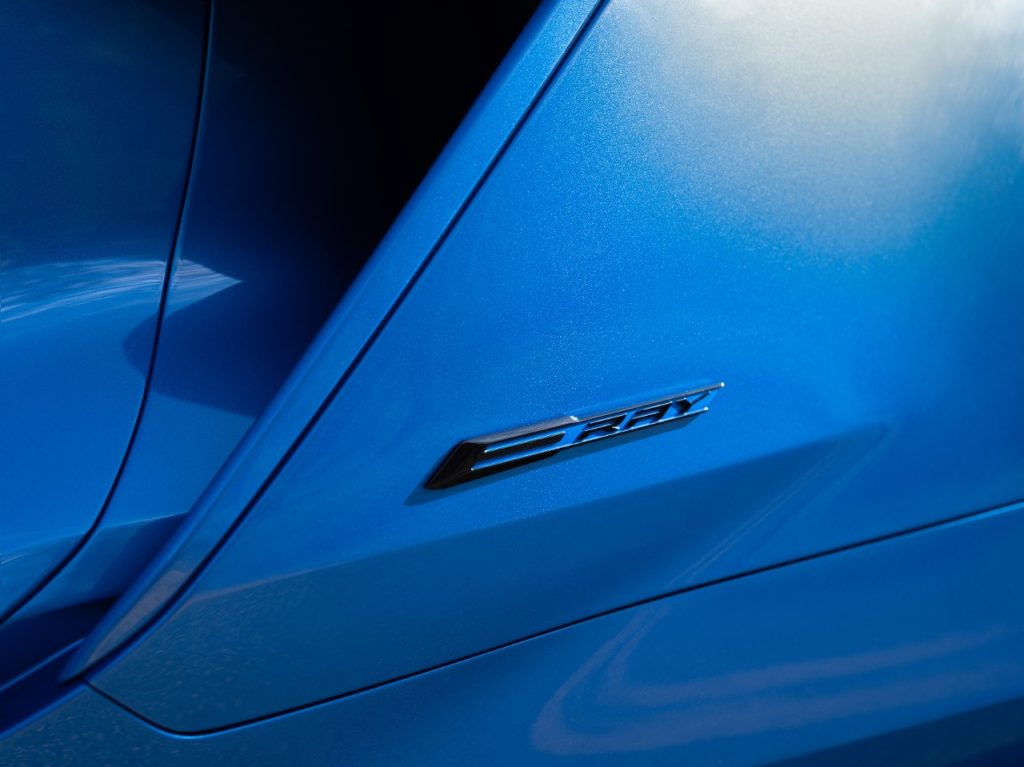 "There's never been a Corvette like E-Ray and its sophisticated design reflects that," said Phil Zak, executive design director, Global Chevrolet. "It starts with the body color trim which draws your full attention to the exotic proportions of the E-Ray. The interiors allow customers to reflect their individual personalities with their choice of color executions that provide a refined or dynamic sport look and feel."
The 2024 Corvette E-Ray goes on sale in 2023, with an MSRP of $104,295 for the 1LZ coupe and $111,295 for the 1LZ convertible model.   As with all other iterations of the mid-engine Corvette before it, production of the E-Ray will take place at GM's Bowling Green Assembly facility in Kentucky, and will be built from both U.S. and globally sourced parts.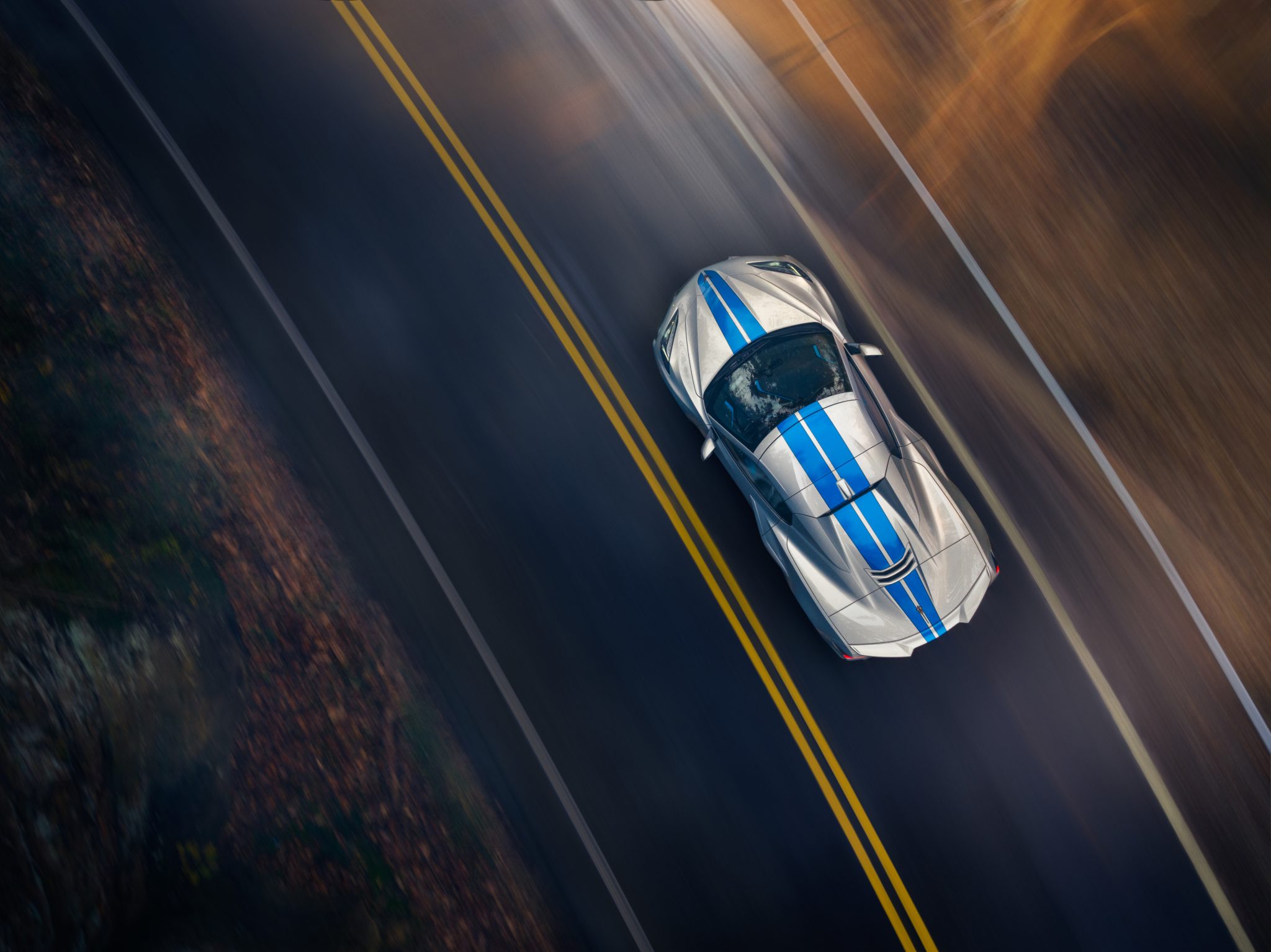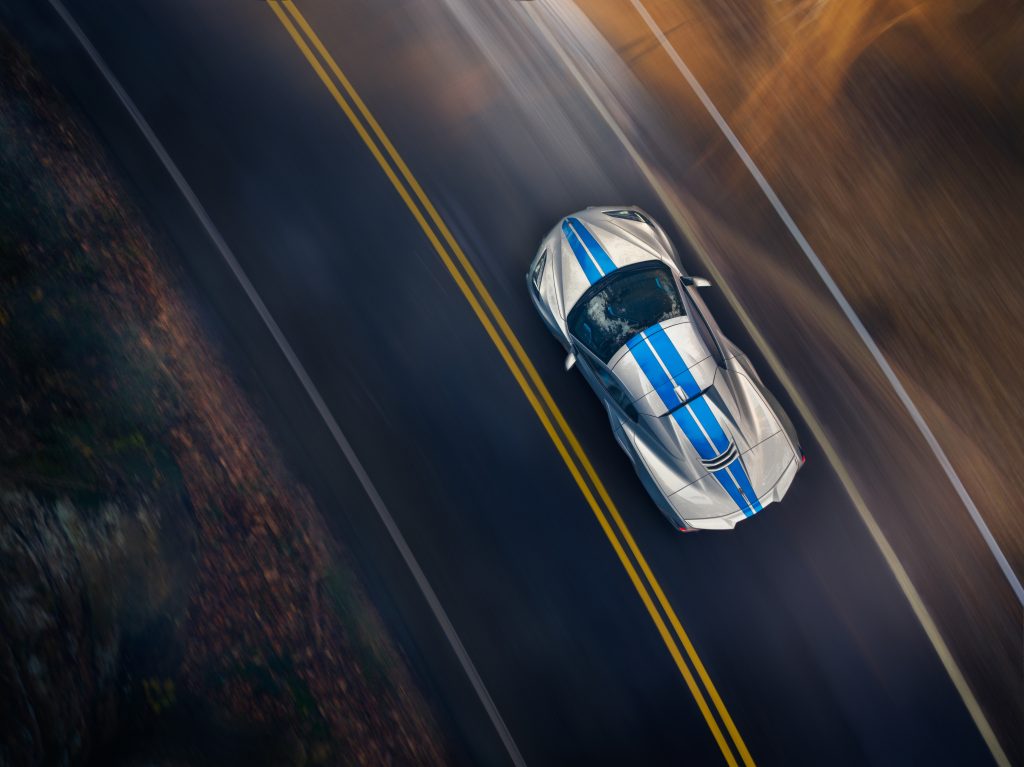 2024 Corvette E-Ray Specifications
PERFORMANCE
| | |
| --- | --- |
| 0-60 mph: | 2.5 seconds1 (approx.) |
| Quarter-mile: | 10.5 @ 130 mph (209 km/h)1 (approx.) |
| Max Lateral G Force: | 1.1g2 |
1Based on initial vehicle movement.
2On a 300-foot skid pad. When equipped with available summer-only performance tire.
ENGINE
| | |
| --- | --- |
| Type: | LT2 6.2L V-8 VVT with direct injection and Active Fuel Management (cylinder deactivation) and Stop/Start |
| Bore & stroke (in. / mm): | 4.06 x 3.62 / 103.25 x 92 |
| Block Material: | A319-T7 cast aluminum with cast-in iron cylinder liners and nodular main bearing caps |
| Oiling System: | Dry sump-type (7.5-qt. capacity); includes oil-spray piston cooling |
| Oil Type: | Dexos 2 0W40 synthetic |
| Cylinder Head Material: | 319-T7 cast aluminum |
| Combustion Chamber Volume: | 59cc |
| Compression Ratio: | 11.5:1 |
| Valvetrain: | Overhead valve, two valves per cylinder; dual-equal variable valve timing |
| Valve Size (in. / mm): | 2.13 / 54 hollow (intake) & 1.59 / 40.4 sodium filled (exhaust) |
| Fuel Delivery: | Direct injection with Active Fuel Management: Max pressure: 2,900 psi (20 Mpa / 200 bar) |
| Firing Order: | 1-8-7-2-6-5-4-3 (all cylinders); 1-7-6-4 (with deactivation) |
| Throttle Body: | 87mm single bore (electronic) |
| ECU: | GM E99 (32-bit processing) |
| Horsepower (hp / kW): | 495 / 369 @ 6450 rpm |
| Torque (lb.-ft. / Nm): | 470 / 637 @ 5150 rpm |
TRANSMISSION & AXLE
| | |
| --- | --- |
| Type: | MLH 8-speed dual clutch (DCT) |
ELECTRIFICATION SYSTEM
| | |
| --- | --- |
| Type: | Single motor and gearset |
| Motor: | Permanent magnetic drive motor |
| Power: | 160 hp / 120 kW |
| Torque (lb.-ft. / Nm): | 125 / 165 @ motor |
| Battery Type: | Lithium-ion |
| Energy: | 1.9 kWh |
| Combined Power (with engine): | 655 hp / 481 kW |
CHASSIS & SUSPENSION
Front Suspension:
FE5 Short/long arm (SLA) double wishbone, forged aluminum upper and cast aluminum L-shape lower control arms; monotube shock absorbers; Magnetic Selective Ride Control 4.0. Adjustable front lift with memory is available
Rear Suspension:
FE5 Short/long arm (SLA) double wishbone, forged aluminum upper and cast aluminum L-shape lower control arms; direct-acting stabilizer bar; monotube shock absorbers; Magnetic Selective Ride Control 4.0
Steering Type:
Variable-ratio rack-and-pinion with electric power assist; includes Active Steer Stops with Magnetic Ride Control 4.0
Steering ratio:
15.7:1
Turning Circle (ft. / m):
36.4 / 11.1
Brake Type:
Front and rear eBoost-assisted carbon ceramic discs with Brembo six-piston/monobloc front calipers and four-piston/monobloc rear calipers
Brake Rotor Size (in. / mm):
Front: 15.7 x 1.5  / 398 x 38

Rear: 15.4 x 1.3 / 391 x 34

Wheel Size:
Front: 20-inch x 10-inch (w/5 x 120mm bolt pattern)

Rear: 21-inch x 13-inch (w/5 x 120mm bolt pattern)

Tire Size:
Front: 275/30ZR20

Rear: 345/25ZR21
EXTERIOR DIMENSIONS
Wheelbase (in. / mm):
107.2 / 2722
Overall Length (in. / mm):
184.6 / 4699
Overall Width (in. / mm):
79.7 / 2025
Overall Height (in. / mm):
48.6 / 1235
Track (in. / mm):
Front: 66.3 / 1685

Rear: 66.1 / 1678
INTERIOR DIMENSIONS
| | |
| --- | --- |
| Headroom (in. / mm): | 37.9 / 962 |
| Legroom (in. / mm): | 42.8 / 1087 |
| Shoulder Room (in. / mm): | 54.4 / 1382 |
| Hip Room (in. / mm): | 52 / 1321 |
WEIGHTS & CAPACITIES
Dry Weight (lb. / kg):
3774 / 1712 (coupe)

3856 / 1749 (convertible)

Cargo Volume (cu. ft. / L)1:
12.5 / 355
1Cargo and load capacity limited by weight and distribution.
FUEL TANK CAPACITY (approx.)
See the New E-Ray In Action!
While we've now walked you thru everything that's new about the 2024 Corvette E-Ray, we thought we'd conclude this piece with a video that was recently produced by Youtuber EddieX.  Eddie was able to connect with some of the team responsible for the new Corvette E-Ray and got to be one of the first to experience (and capture that experience on video) the car up close.  The results, in a word, are INCREDIBLE…ENJOY!