No C8 Yet, So Let's Look at These Renderings
There were rumors that Chevrolet would debut the new C8 mid-engine Corvette at the North American International Auto Show in Detroit. That turned out to be false. However, the C8's reveal can't be far away. With more and more spottings of the car testing around Detroit, it has to be close. 
In the meantime, the rumors, news, spottings, and renderings keep on coming. Here are some of the latest renderings from MidEngine Corvette Forum user Chazcron. We've featured his renderings before and judging by the spy shots of the car, they look to be very close to the actual car.
It will be interesting to see how close these renderings are once the real C8 Corvette breaks cover in all its glory. The first shot is of a black car from a front three-quarter view (featured above as the lead image). It gives you a look at the front and side of the car. It looks gorgeous in black, and Chazcron's attention to detail is simply stunning.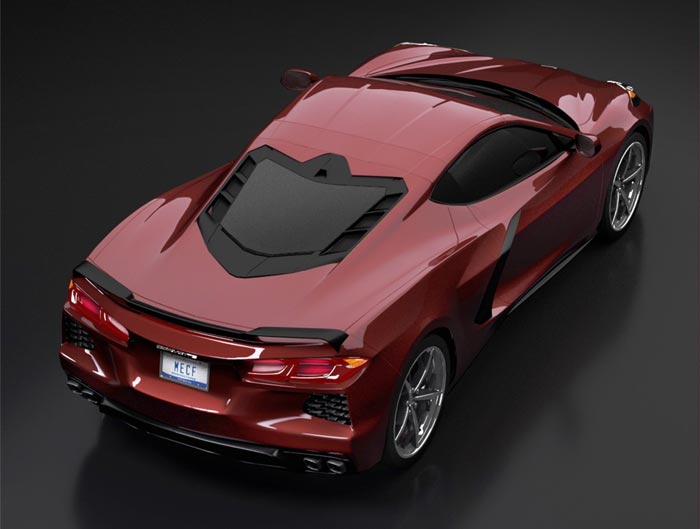 The next shot is of the rear three-quarter view (shown above). This shot gives you a unique look at the rear window/engine cover. I assume Chazcron is taking some creative liberties here with the way this area of the car is put together. It's a feature of the car that's difficult to distinguish in many of the spy shots, and the details are so perfect. I honestly hope it looks like this.
I also really like the way the rear of the car, including the license plate space, rear bumper, and taillights come together. I'd suggest this is pretty close to actual form after looking at many of the spy shots and sighting images. However, only time will tell, so we'll keep an eye out for the future official reveal.