What makes these two seventh-generation ZR1s so special, besides the fact that with 755 horsepower they still hold the record for the most powerful Corvette ever? Let's get right after it!
Rare and desirable 1-year only C7 ZR1? Check
7-speed manual? Check
ZTK track performance package? Check
Uber-low mileage and collectibility? Check
Winning $1,000,000 lottery ticket? Check
Awesome, now it's time to go shopping! What is that you say, can't decide between a drop top or a hard top? Well, how about matching Ceramic Matrix Gray ZR1s?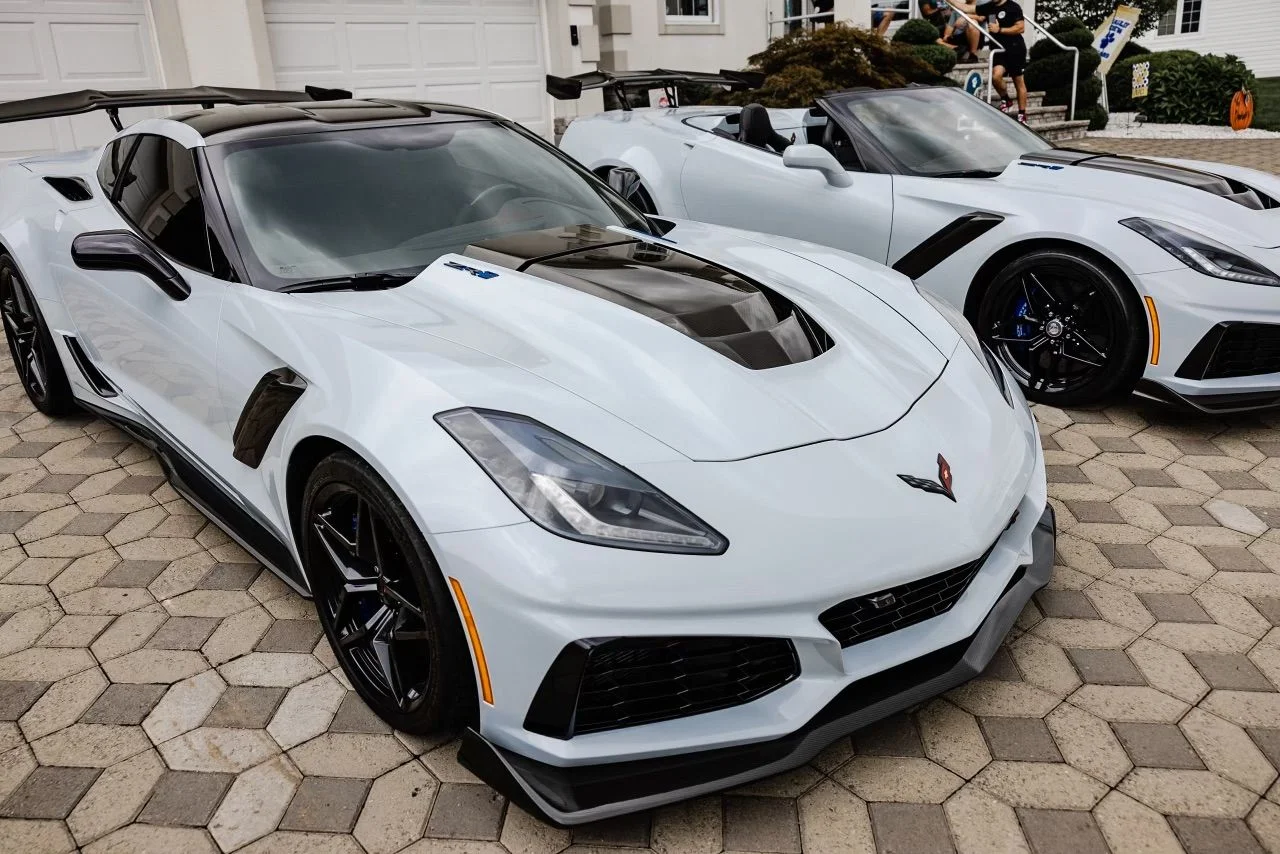 Quick Facts
Example 1:
2019 ZR1 3ZR ZTK Coupe
230 miles
7-speed manual
Seller indicates this ZR1 helped define JFK Auto (and they turned down an offer when it first arrived)
Price: $399,900
Example 2:
2019 ZR1 3ZR ZTK Convertible
950 miles
7-speed manual
1 of 1 Ceramic Matrix Gray C7 ZR1 Convertible with 7 Speed Manual & ZTK Track Package
Described by the seller in the feature video as a "true true unicorn"
Price: $549,900
I didn't feature these gorgeous matching ZR1s to comment or critique the pricing, as it's a futile effort in this Covid-Era Corvette market, where the impossible has become possible with market adjustments and crazy markups. But I will note that these have been for sale for a while, and despite the one-of-one rarity, it would appear the ZR1 market isn't quite there yet. But as a prior used car dealership owner, I do know that this ole saying usually holds true: "There is an ass for every seat", and these ZR1s will definitely sell (eventually).
Note: CorvSport has no affiliation with JFK Auto, nor were we compensated for featuring these ZR1s.
Click Here for the ZR1 Coupe Listing
Click Here for the ZR1 Convertible Listing
Let me know what you think about these matching ZR1s. We have the fastest-growing Corvette community on our Facebook page, with over 153,000 followers (34,000 since January!). Come join other hardcore enthusiasts and say hello, Douglas B.
Photo Gallery
[Full Feature Videos Below]
230-mile Coupe
950-mile Convertible
Feature Videos