Popular Youtuber Austin, known as Speed Phenom, followed the rules initiated by GM to curtail the flippers and still came out on the losing end (or did he?). As you may recall (we reported on it here), GM makes new Z06 buyers sign a contract stipulating they will be "blacklisted" from buying another new one if they sell their current Z06 within a specified amount of time (initial reporting indicated one year, Austin says GM reduced it to 6 months on his contract). More importantly, according to Austin, his contract states that if he kept his Z06 for 6 months GM would give him 500,000 My Chevy Rewards Points, which is equivalent to $5000.
Here are the full details from GM's "Customer Acknowledgement Form."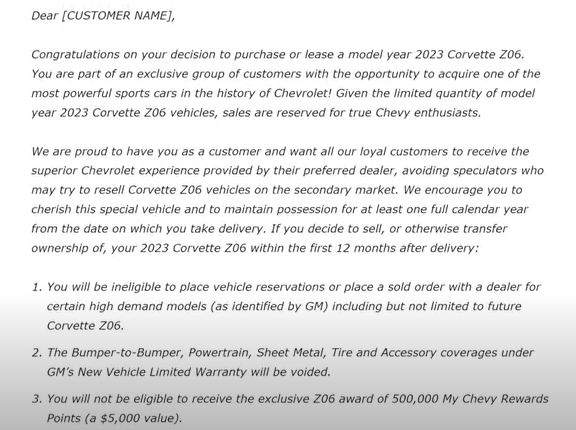 Well, 6 months had come and gone with nothing in his account so Austin called the dealership and they said everything looked good on their end, and told him just to wait. He waited and yet his account still had this balance.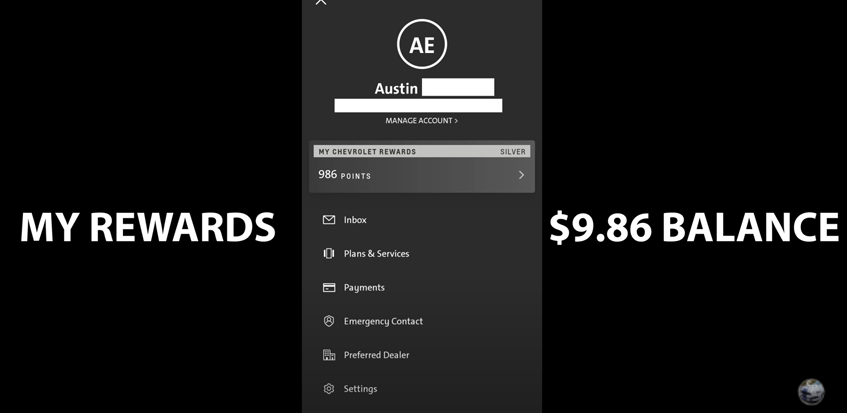 Austin took the next logical step and called GM Rewards directly and they said he would not be getting the points. What was their reasoning? There was a stipulation on their website that indicated a "short window" to create the "Z06 My Rewards". So even though he had a My Chevrolet account for many years, he did not jump through the correct hoops to be eligible for the loyalty points program. After an escalation to "management from GM Rewards," they still decided to decline Austin his points.
So, how did GM handle this embarrassing situation? Well, their initial offer was $28, and he declined. Fast forward 5 days and we have the video 2 update from Austin, posted yesterday. When I saw the "Chevy RESPONDS!" headline I really expected Austin to let us know it had been completely resolved and he has his points. But not so fast. He just wanted to update his viewers and let us know there has been positive communication from Chevy, but his account is still patiently waiting for his reward. He also goes on to say that many Z06 owners have reached out and thanked him for his heads-up reporting. He remained positive when signing off, and remarked "It's looking good, it's looking good."
The takeaway? If you are a new owner, make sure you follow the protocol and go to the Chevy Rewards Program page (linked here), and transfer the GM rewards for the Z06 directly to your account within 30 days. If you have any questions or doubts you are doing it correctly, click here for all the pertinent Chevrolet contact information.
If this Youtuber's name rings a bell, it's because I just showcased his ordeal where Chevy ruined the carbon fiber wheels on his brand new Z07 equipped Z, and you can get up to speed on that debacle here. We have an active community on our Facebook page, I would love to hear from you!  Douglas B.
Video 1
Video 2