If You've Been Thinking of Ordering a 2023 Z06 Corvette, Here's What You Need to Know…
Although the 2023 Z06 Corvette coupe and convertible made their debut in October 2021, there's been little conversation from GM as to exactly how-or-when consumers would be able to order one.  The Z06, which is Chevrolet's latest – and arguably greatest – entry into the annals of high-performance power and performance – has had Corvette fanatics clamoring for news on how they can get their hands on one of their very own.   We're pleased to report that the wait is almost at an end.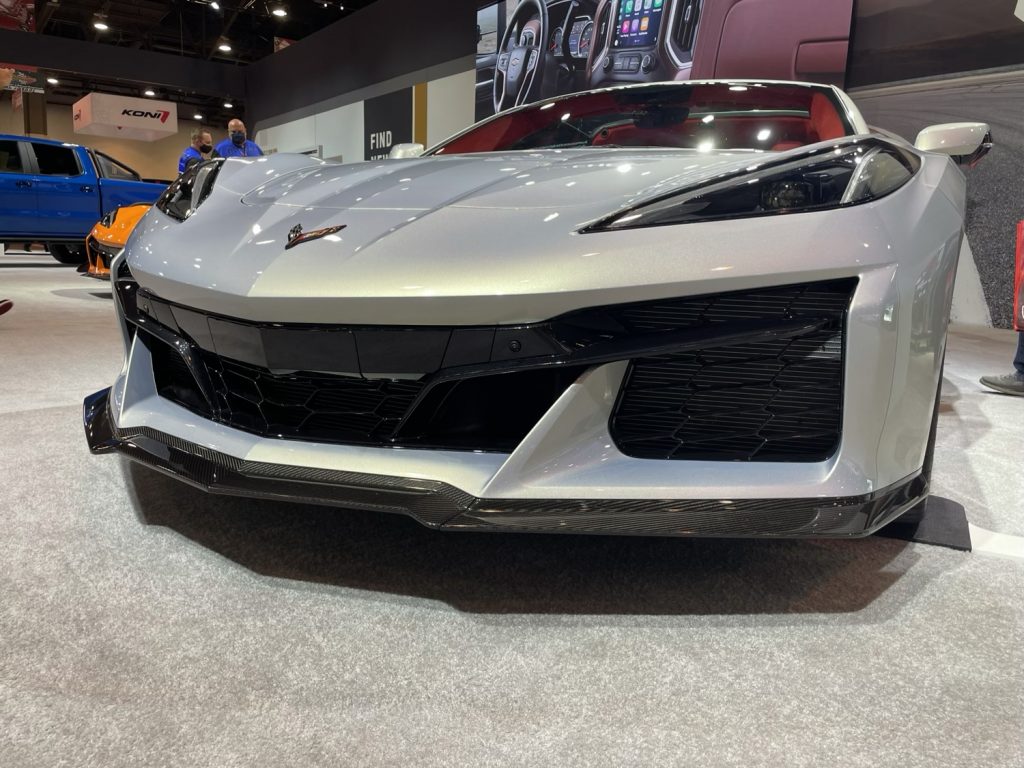 According to Corvsport sources, the 2023 Corvette Z06 will be available for pre-order beginning in late spring 2022.  While a specific date hasn't been released yet, assumptions are that the car will go on sale shortly after the annual Corvette bash in Bowling Green Kentucky, which is slated for the last weekend in April.  The new Z06 models will be there.  More importantly, the Bash is normally the "starting gun" for the annual Corvette season – both at the Museum and for the Corvette plant.  It seems reasonable, then, that the first week of May will be abuzz with new Z06 orders across the nation.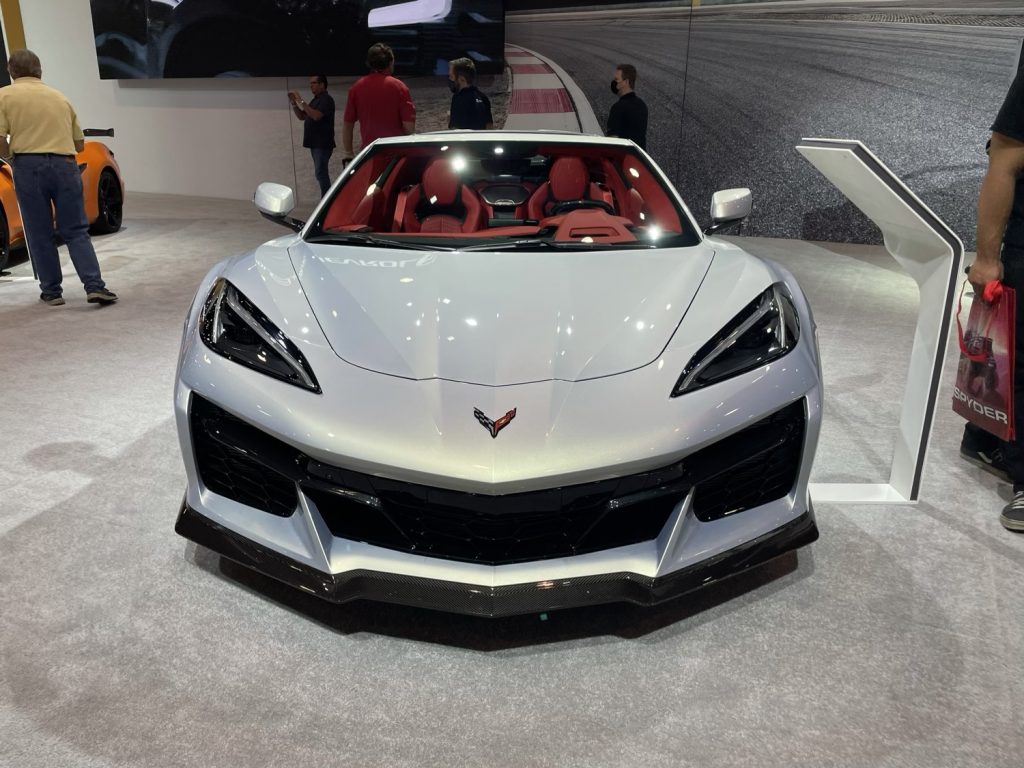 For those of you anxious to get one of your very own, here's what we know so far:  Official pricing has yet to be released, but rumors have placed the eighth-generation Z06 coupe (with the 1LZ trim package) in the mid-80k price range.  For reference, the seventh-generation Corvette Z06 1LZ coupe had a starting price of $81,995.  Naturally, consumers looking to more fully equip their Corvettes with any of the optional trim packages can expect car prices to climb quickly into the six-figure range, but conceivably, you could purchase a 2023 Z06 Corvette for less money than many of the base models are currently selling for!
The 2023 Chevy Corvette Z06 includes a naturally aspirated 5.5L V8 LT6 engine that is rated at a blistering 670 horsepower and 460 pound-feet of torque.  The new LT6 has an unprecedented 8,600-rpm redline, which provides a longer powerband thru each gear.  Moreover, the engine screams like an exotic sports car from across the pond, leaving behind the lower rumble of the earlier generations in favor of something that would make a Ferrari quiver in its proverbial boots!  The LT6 features a flat-plane crank, an active spilt intake manifold, twin 87mm throttle bodies, and a race-inspired, dry-sump oil system.  Like the base model coupe and convertible, the Corvette Z06's LT6 engine connects to the rear wheels through an eight-speed dual-clutch automatic transmission.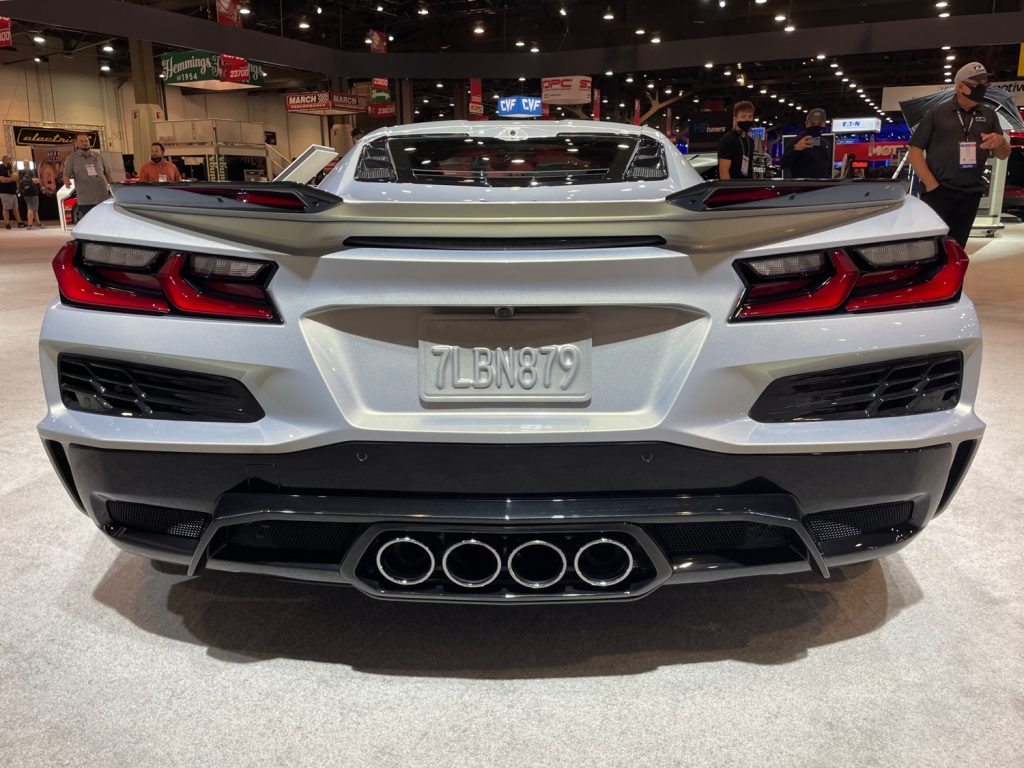 The exterior of the Z06 includes a more aggressive exterior with a widebody stance and revised aero bits, the latter of which can be further upgraded with the optional Z07 Performance Package.   When so equipped, the Z07 package provides consumers with full carbon fiber aero components. It also includes larger 15.7-inch (front) and 15.4 inch (rear) carbon-ceramic brakes as well as stickier Michelin Sport Cup 2 R ZP tires paired with optional carbon fiber wheels.
The 2023 Corvette Z06 will be offered in both Coupe and Convertible body styles. Production units are scheduled to begin shipping late summer!