As reported on CarScoops this morning, a white 2020 Corvette C8 has apparently been crashed and abandoned.
The car was allegedly found in a ditch somewhere, and pictures were shared with the Corvette C8 Facebook group.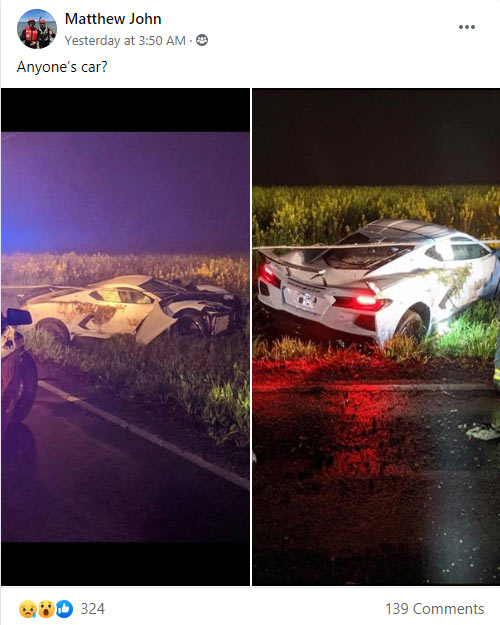 The front appears to be severely damaged, yet the airbags did deploy. What is interesting about this crash, in particular, is that the right rear side of the optional high wing spoiler is destroyed, but the left looks perfectly OK.
As well, and quite possibly more damning is that the license plate has been removed. Tracking down the owner via VIN is possible, however, since no one knows how or why it was crashed, it could have either been the owner, or it could have been stolen for a joyride that ended poorly.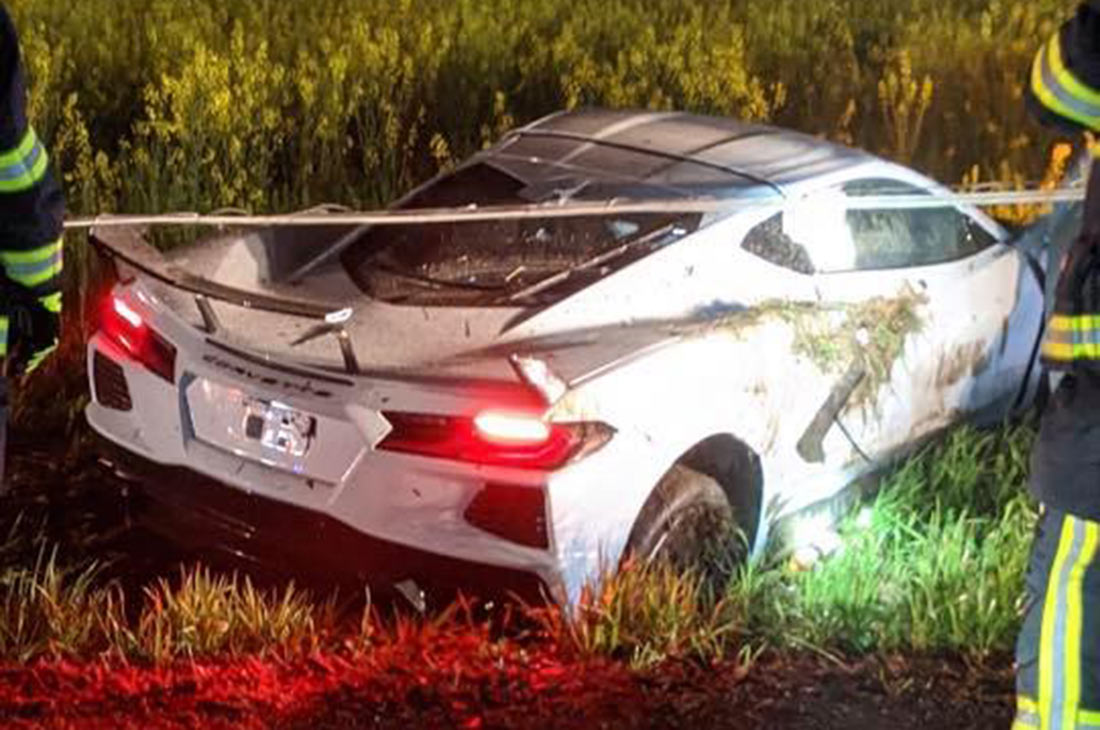 Speculation about the crash does not defeat the fact that another C8 has met its end. This, as well, just weeks after an orange C8 was also written off by a drunk driver in a Hyundai.
Thankfully, the rear half of the car, apart from some suspension and body damage, looks to be mostly intact. One can only hope that the 6.2 liter LT2 and accompanying dual-clutch transmission are undamaged.
They would make for a great project testbed for an aftermarket tuner or company, or a drop-in replacement should anyone's engine suddenly fail.