Our fellow Corvette fans, we need to pour one out for a fellow Corvette fan.
As originally reported on TheDrive.com, Facebook user June Bug had been waiting, patiently and with understanding during the current COVID-19 pandemic, for his Sebring Orange 2020 Corvette C8 Z51. The call he had been waiting for finally came on April 2, and he joyfully picked up his car in Bradenton, Florida.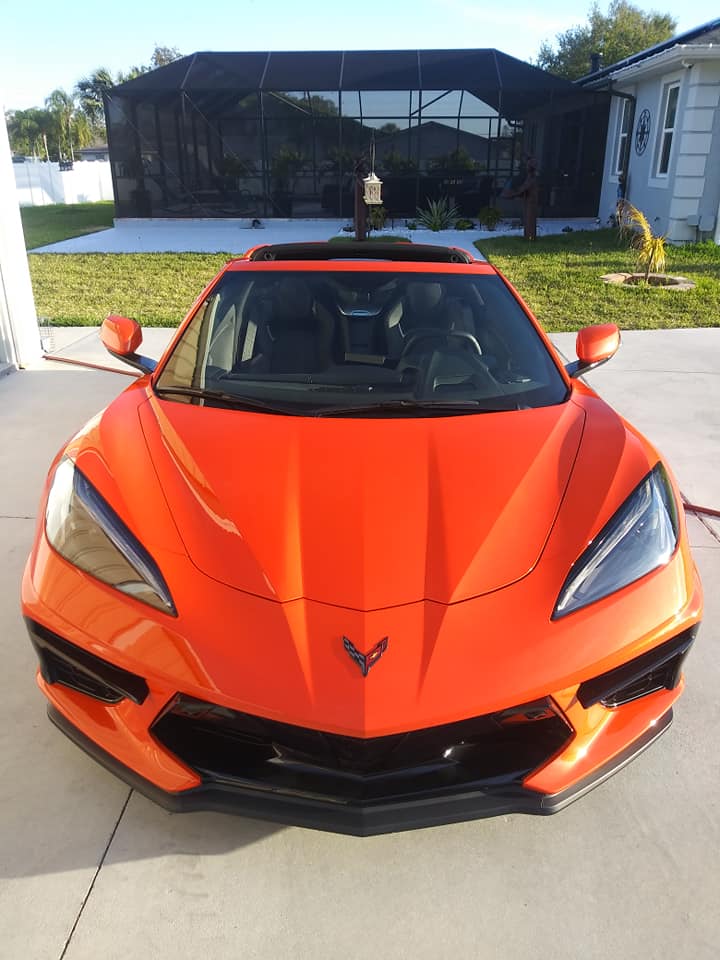 Sadly, on April 3, as he was driving the C8 to get the break-in period over and done with, a drunk driver in a Hyundai Accent decided it would be highly intelligent to throw a U-turn on Florida Highway 41 near Sarasota. Without checking if he was clear of traffic.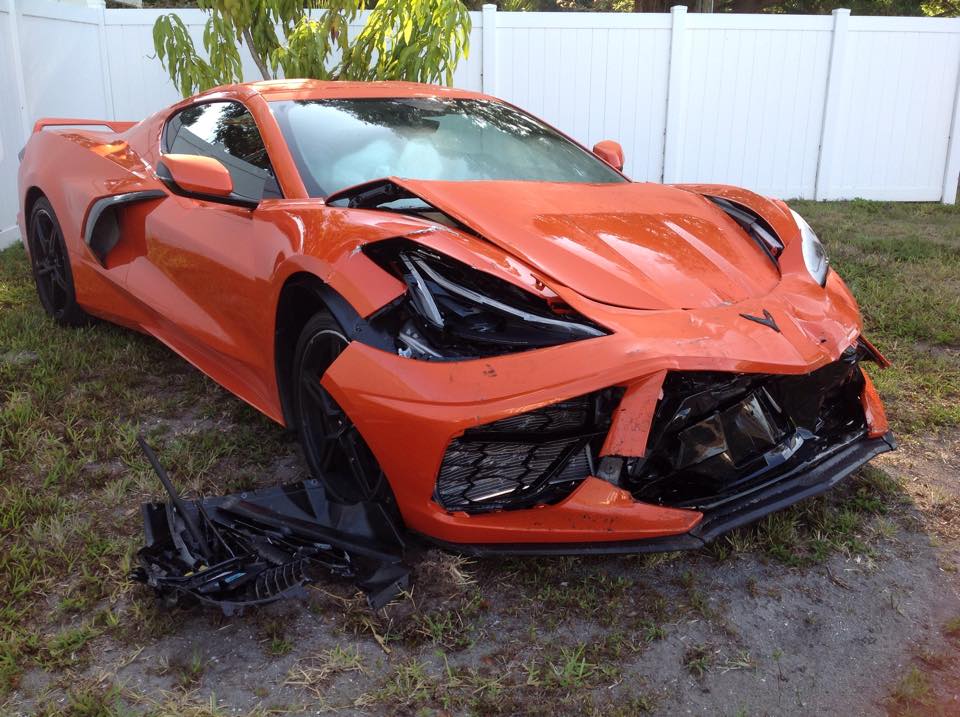 Without time to react, the C8 t-boned the Accent. Hard. The entire passenger side of the Hyundai was smashed in, and the Corvette took a likely write-off level blow to the front. The bumper, front subframe, trunk, and front quarter panels are all demolished. However, the cabin took none of the impact, and the airbags deployed.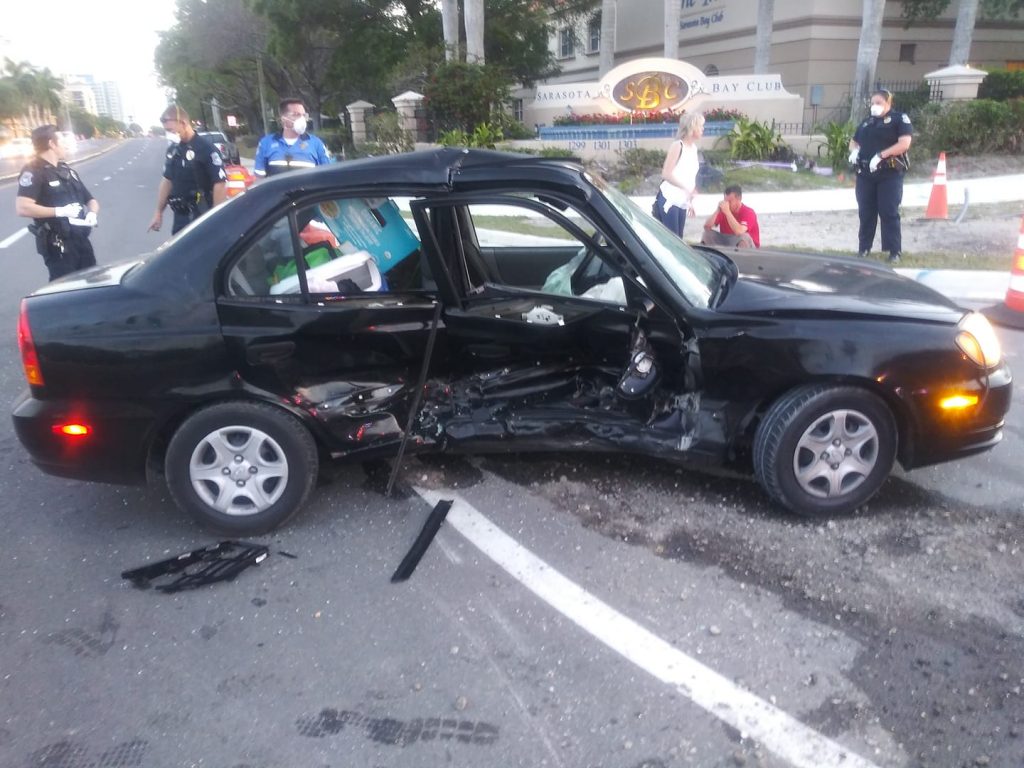 And to add insult to injury, there were only 221 miles on the odometer.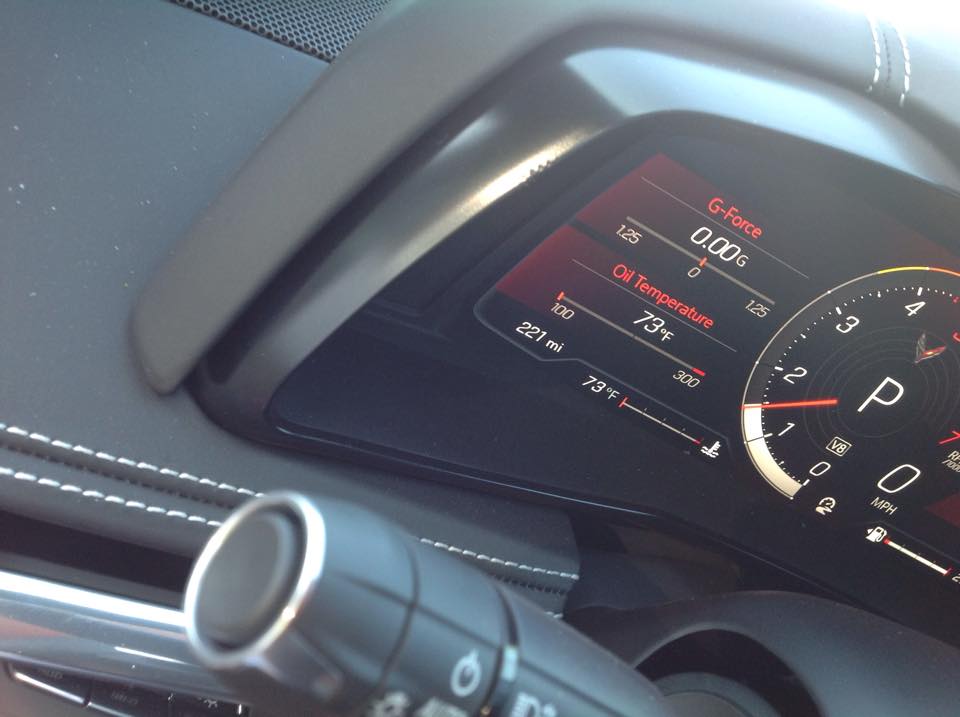 June Bug required 5 stitches, and his passenger broke a few fingers. The driver of the Accent, who is allegedly uninsured, was last known to be in hospital.
Thankfully, the engine, transmission, and rear subframe all appear to be undamaged. This means that it will either likely be salvageable if GM and June Bug's insurance considers the car viable for rebuild, or a swap candidate if not.
Undeterred, the last word from June Bug is that he is likely going to get another C8 in 2021. Still, to have owned a C8 for a day only to have a drunk driver wreck it… ugh.