Finally, something that every Corvette owner and enthusiast can actually agree on! There are some that think the 2020+ Corvette C8 "isn't a real Corvette" (despite it being the design that Zora wanted from the very start), and there are some that think of 2019 and earlier C7's and before as "old antiques."
No matter what, however, in the most recent study by the Kogod School of Business at American University in Washinton, DC, GM topped the list for another year in "Total Domestic Content" (or TDC) percentages in their vehicles.
They narrowly beat out Ford, who's new Ranger tops the per-vehicle list at 70% TDC, so much so that they had to measure it to the decimal point and it was exactly 3%. However, GM claimed second and a triple tie for third in the per-vehicle list, with the Camaro at 66% in second, and the Corvette C8, Chevy Colorado, and GMC Canyon tied for third at 64%.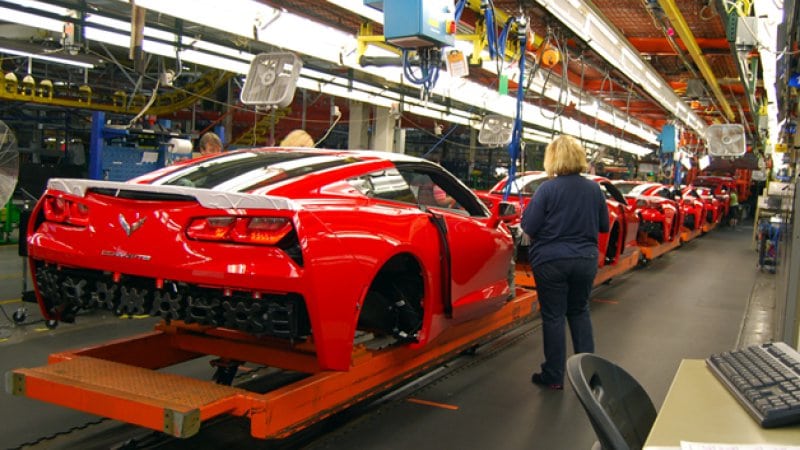 And, if one were to add-in Canadian parts, as they state in the outline at the start, you can see a nearly 15-20% jump across most vehicles assembled in the good ol' USA.
The top 3, in order of TDC per USA made car, are GM in front, Ford a hair's width behind, and Fiat Chrysler Automotive 6% behind GM in third.
So when GM claims that the Corvette, in any guise, is America's sports car, now there is substantial and quantifiable evidence to support it!