While the 2020 Corvette C8 is still on its first iteration, development hasn't slowed down, it seems, for the higher powered and special models expected down the line.
In news from GM Authority, a couple of spy shots of a potential Corvette hybrid mule accompanies the fact that GM has filed for the trademark "E-Ray" on July 31, 2020.
Interestingly, there were two separate filings in December of 2015, one for "E-Ray" and another for "Corvette E-Ray." As these are going to reach their 5-year limit without being fully registered, it is assumed that the new filing is meant to supersede both under one umbrella term.

The Corvette C8 hybrid is expected to have an axle-mounted electric motor upfront with the equivalent of about 115 HP, and use the 6.2-liter LT2 to continue to drive the rear wheels. As hybrid batteries are getting to the point of extremely quick charging via technologies borrowed from racing, it is quite likely that the Corvette C8 E-Ray will be the first Corvette in history to have permanent all-wheel drive. The total power is expected to be around 600-620 HP, with torque in the same range.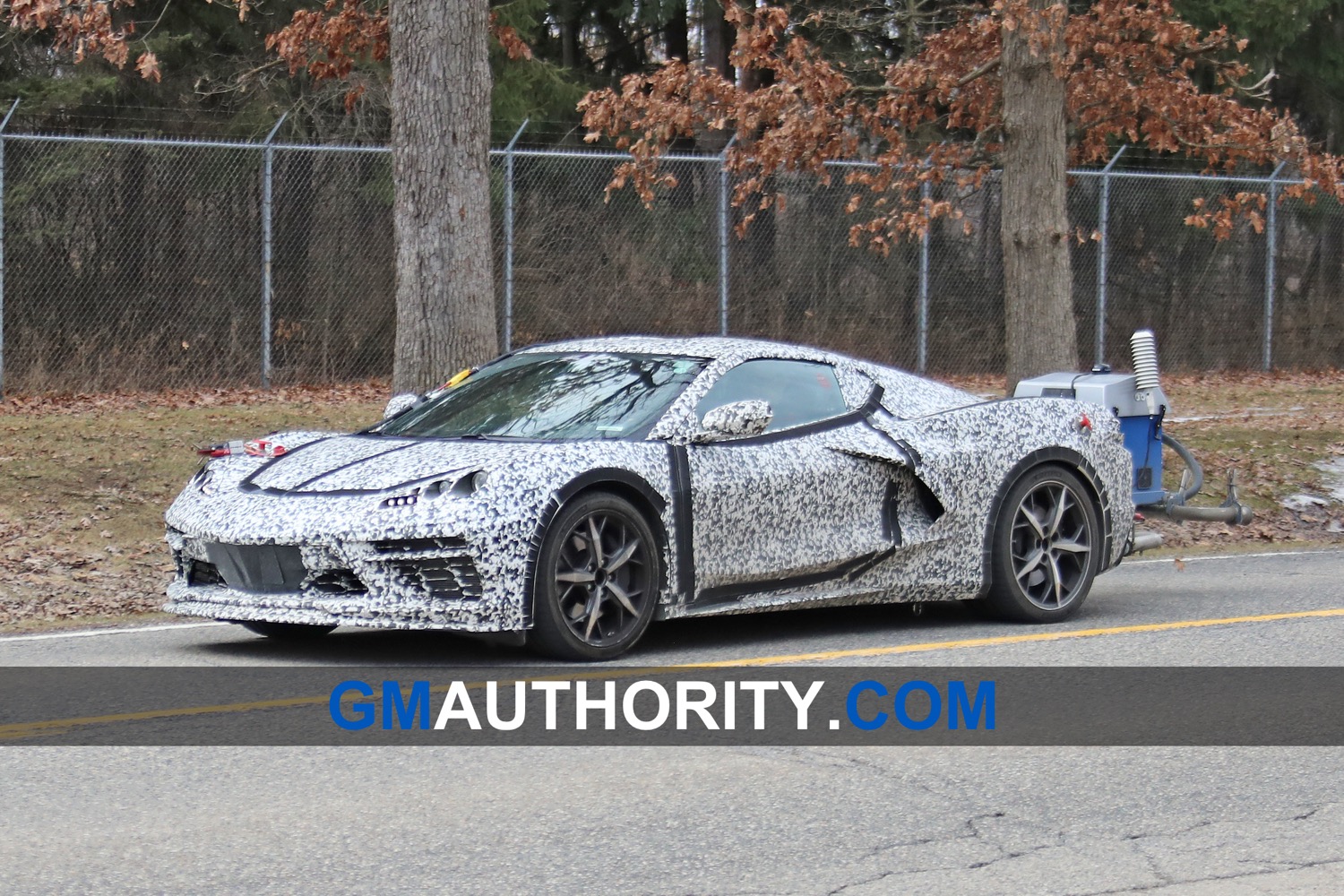 As to the technologies for hybrid batteries, there are two known charging technologies, of which it looks like the C8 development mule from the spy shots is using both. The first, which is utilized on LMP1 Le Mans hybrids as well as Daytona Prototypes in IMSA racing, and even Formula 1 cars today, is known as MGU-K (Motor Generator Unit – Kinetic), previously as KERS (Kinetic Energy Recovery System).
This is the most common type of hybrid power unit you will find in road cars, including such hypercars as the Porsche 918 Spyder, the Ferrari LaFerrari, and the McLaren P1. It uses the motive and braking forces of the engine and brakes respectively to generate an electric charge to keep the hybrid batteries topped up as much as possible.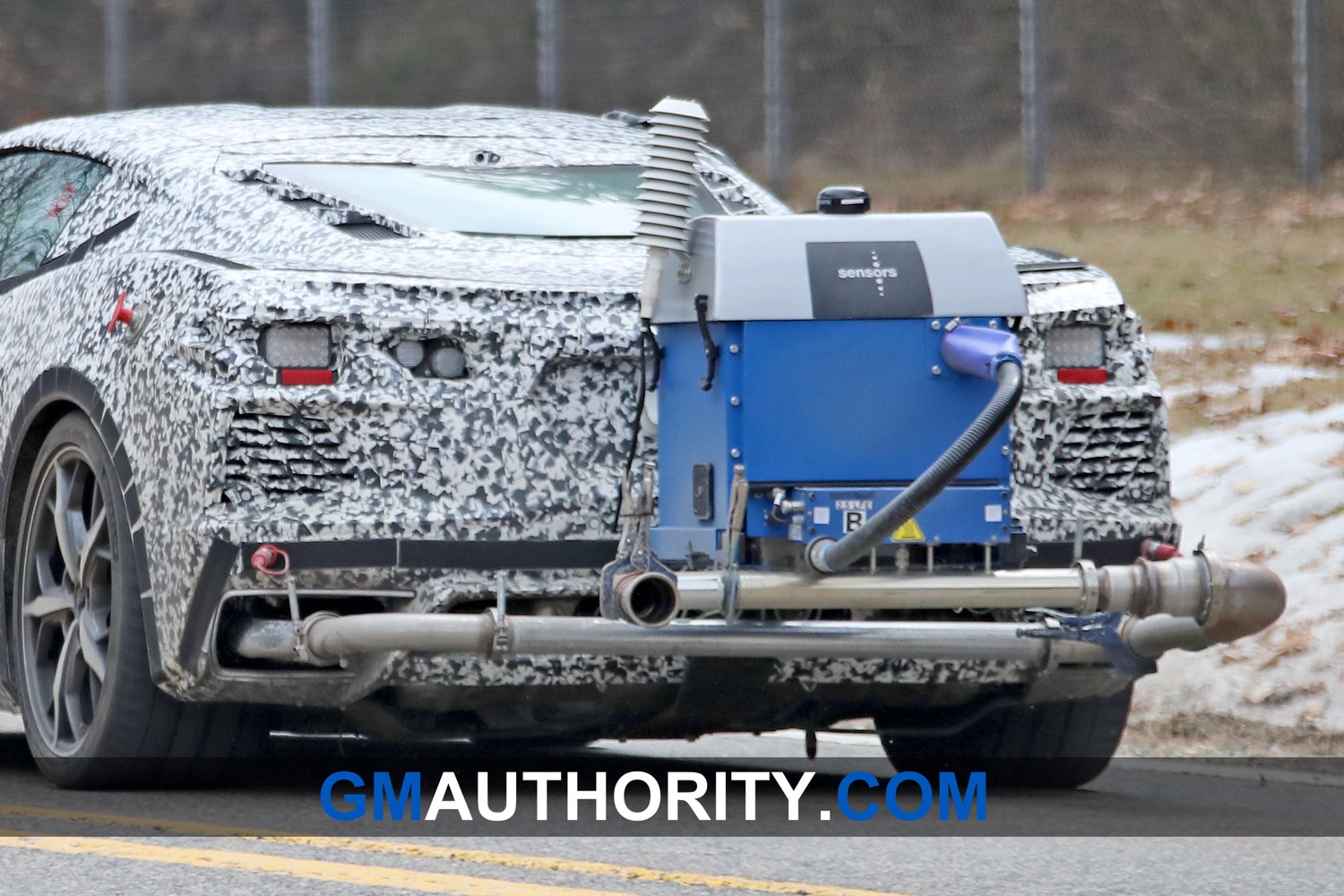 The second type, which is used in Formula 1 only at the moment, but is expected to be utilized in the new hypercar class at Le Mans this year, is known as MGU-H (Motor Generator Unit – Heat). This type of hybrid uses the exhaust gasses produced by the engine in the same way a turbocharger does, by spinning a turbine. Except, in this case, the turbine is connected to a small generator that produces an electric charge.
The test mule from GM Authority's spy shots appears to have a heat conversion unit attached to the back of the car via a very, very prototype looking contraption.