FOR SALE BY OWNER: A Meticulously Restored 1963 Corvette Split-Window Coupe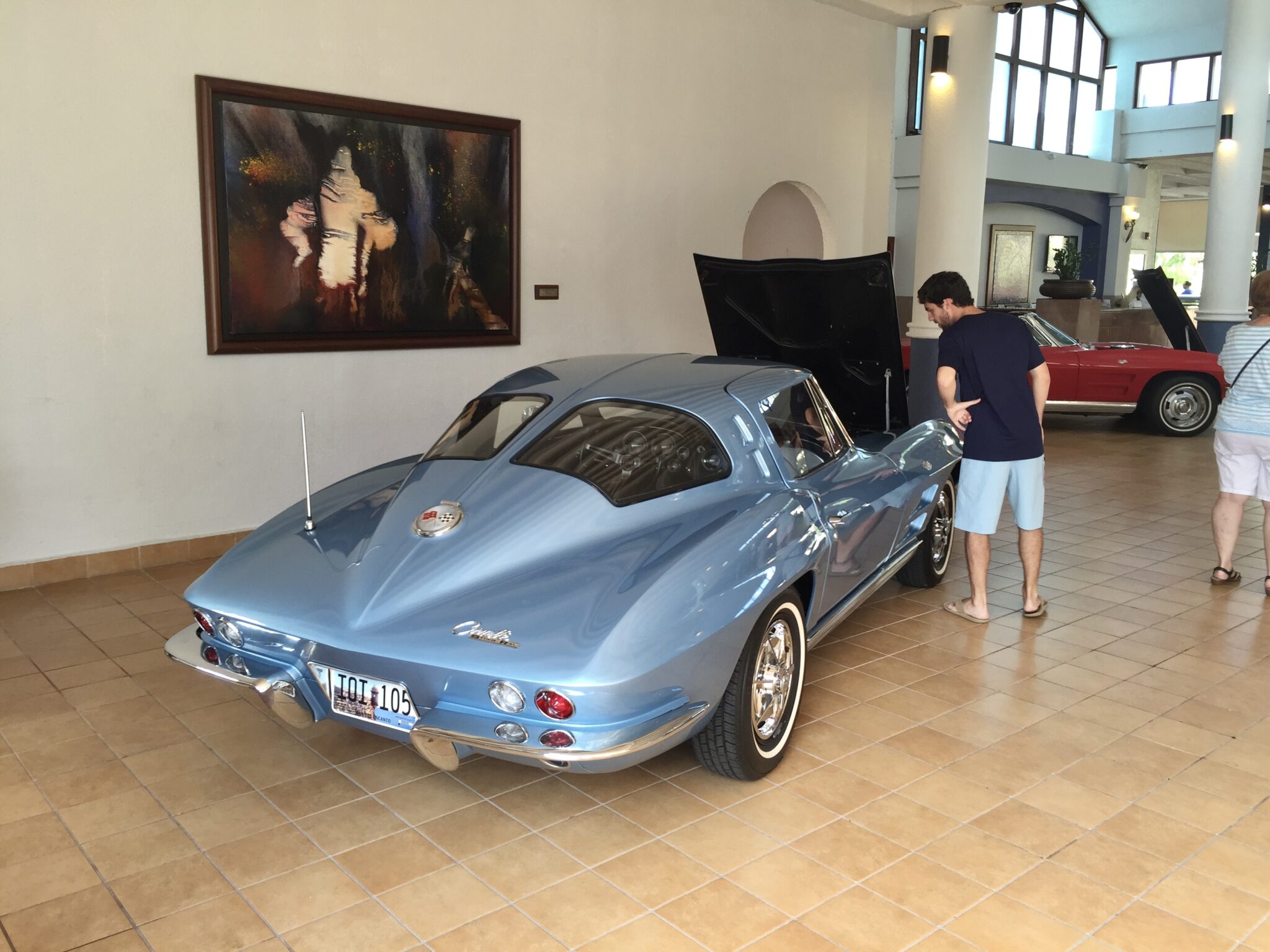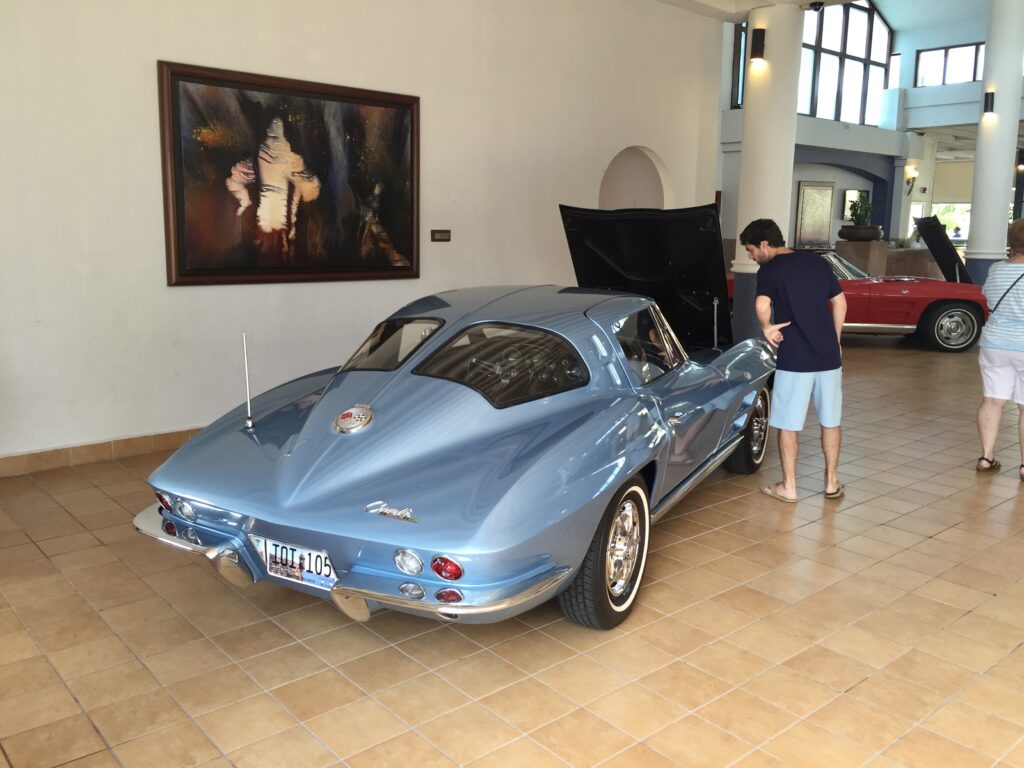 Every once and again, we are fortunate enough to discover a Corvette for sale that we absolutely must share with our readers.   This example – a beautifully restored 1963 Corvette Split-Window Coupe – is exactly the kind of car we're talking about.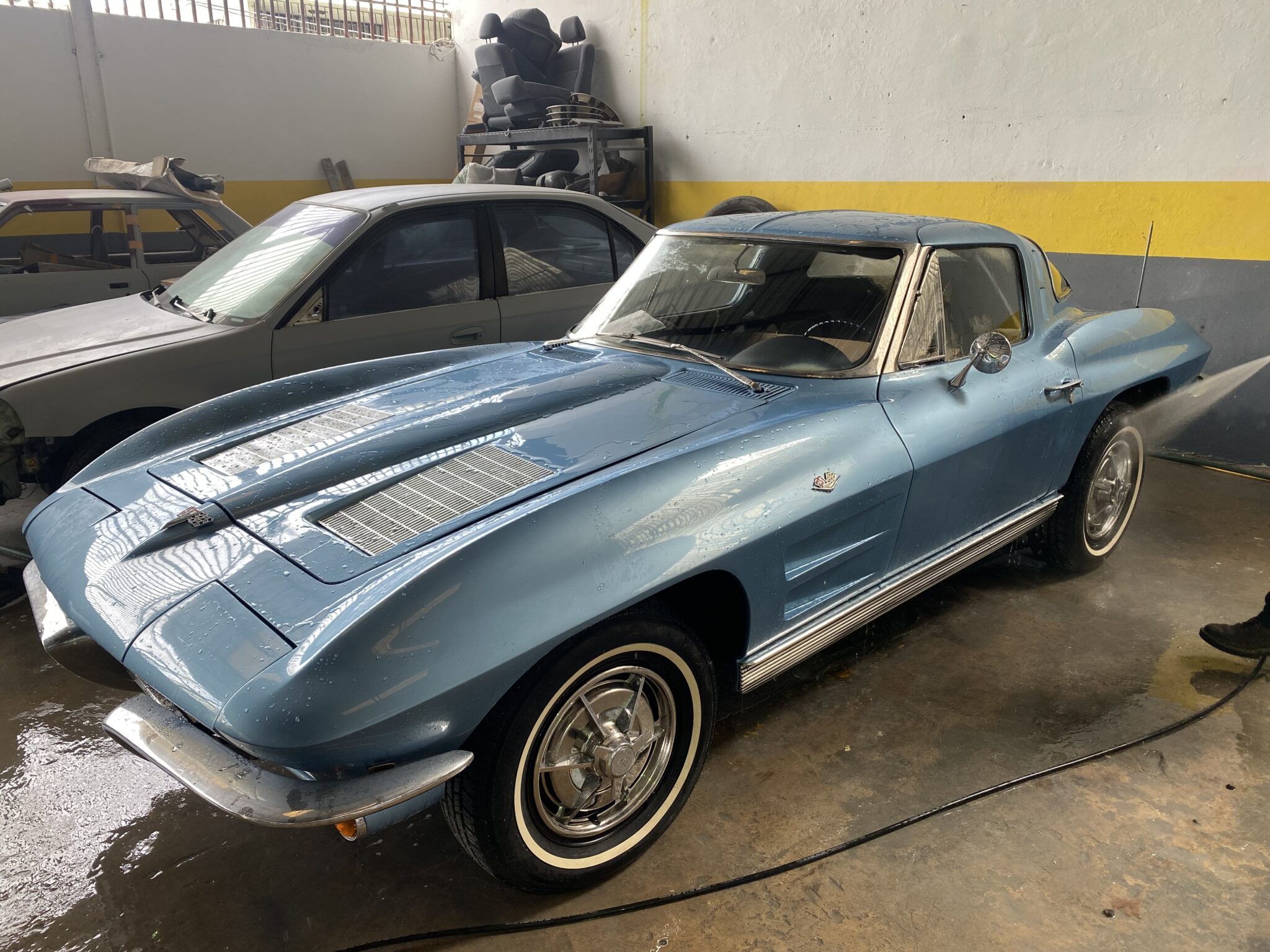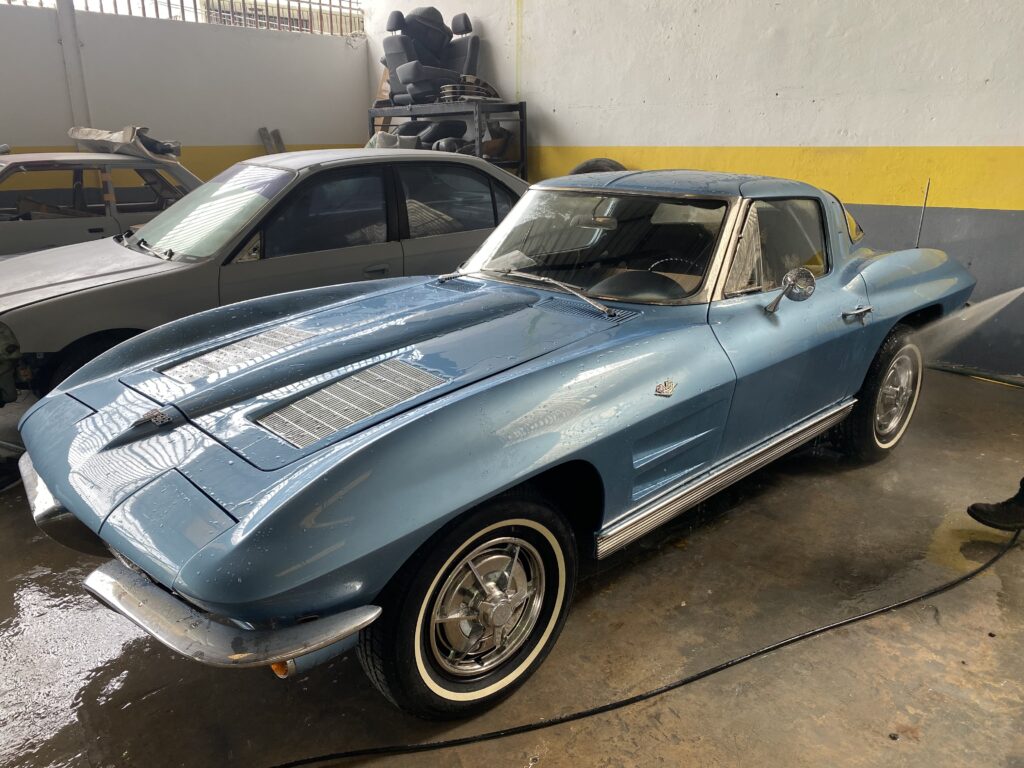 This 1963 Corvette was first brought to our attention by its seller (and current owner) Greg Boyd.  The car, VIN# 30837S116354, currently resides in San Juan, Puerto Rico, and is being listed for sale by Greg with an asking price of $135,000.00
For many, the 1963 Sting Ray represents the epitome of the Corvette and, arguably, remains one of the most iconic American sports cars of all time.  Despite being nearly sixty years old, it has lost none of its charm, charisma, or relevance.  Moreover, it continues to be a head-turner at car shows and a contender on the open road or the race track.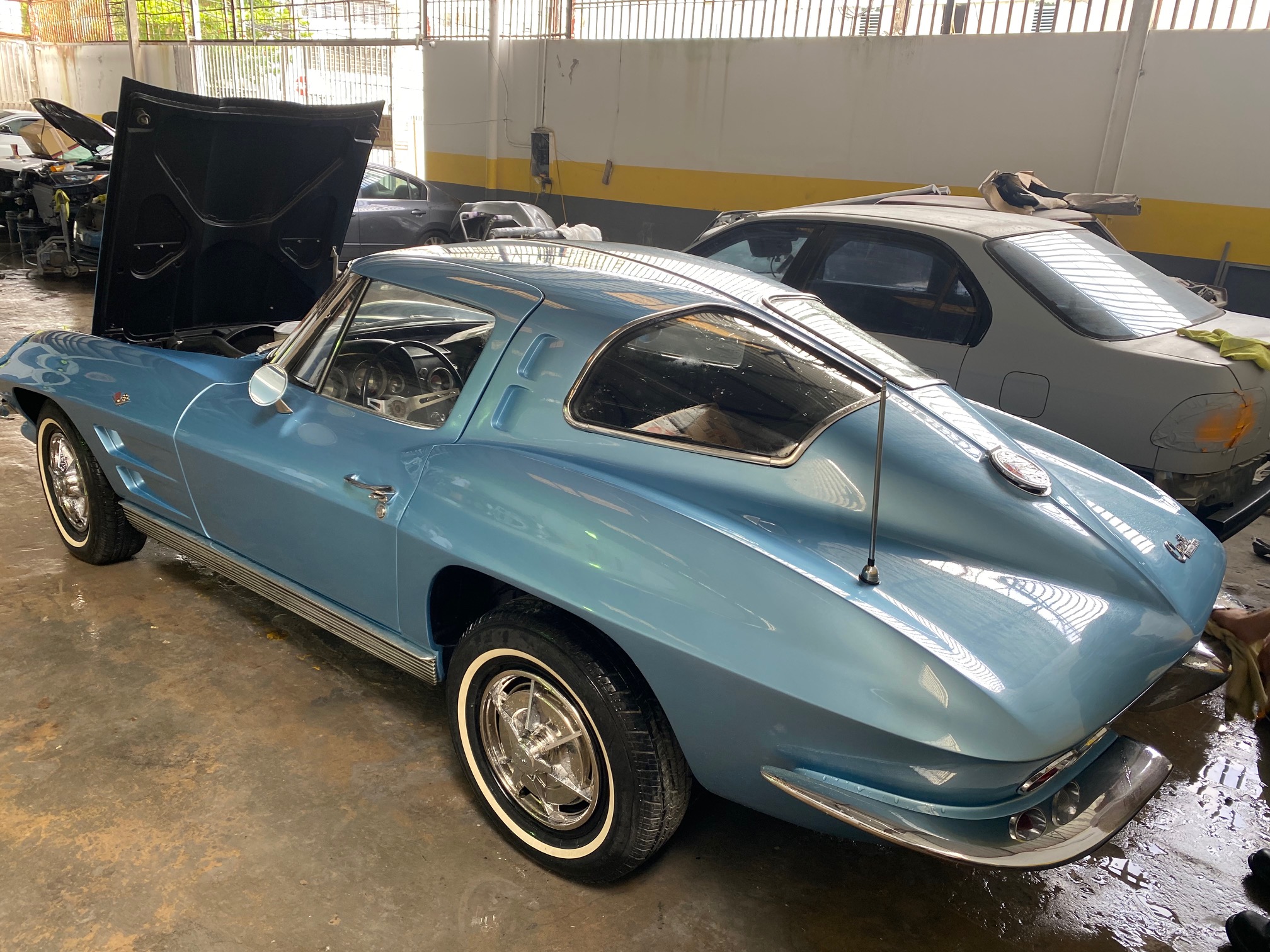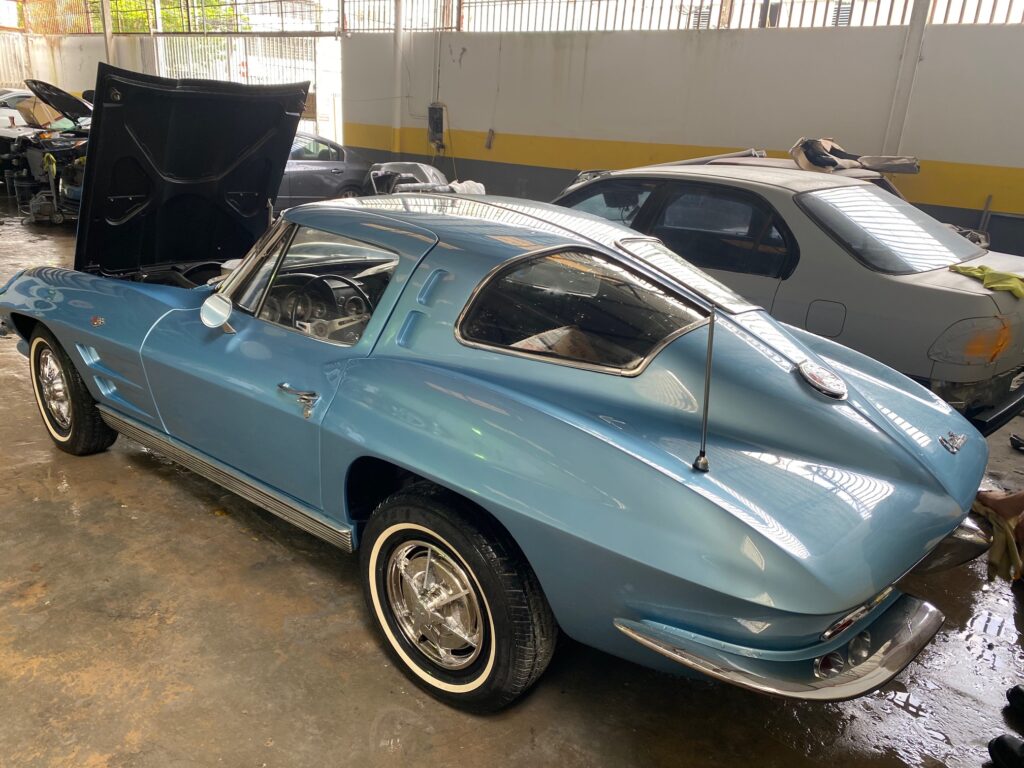 This particular Corvette rolled off the assembly line in St. Louis, Missouri on May 31, 1963, this car was later transported to Freeport (Long Island), New York, where it was purchased by the car's original owner.  The car was later shipped to Puerto Rico in 1968.  For much of its time in Puerto Rico, the car lived in an air-conditioned, ceramic tiled garage.   The car was purchased by Greg approximately six years ago.  Within weeks of purchasing the car, Doug entered it into its first show where it took top marks.
While this is no longer a numbers-matching Corvette, this 1963 Sting Ray originally came equipped with a 327 cubic inch/250 horsepower engine.   Since that time, the engine has been replaced with a rebuilt 327 cubic-inch Chevy V8 rated at 340 horsepower.  Said engine is mated to a rebuilt Muncie M20 four-speed transmission equipped with a Hurst shifter.  The car also comes equipped with positraction, power brakes, and power steering.  Beneath the hood, the car sports a new master cylinder, new springs and shocks, and lots of chrome.  Per the owner, the car "purrs and drives like a tiger."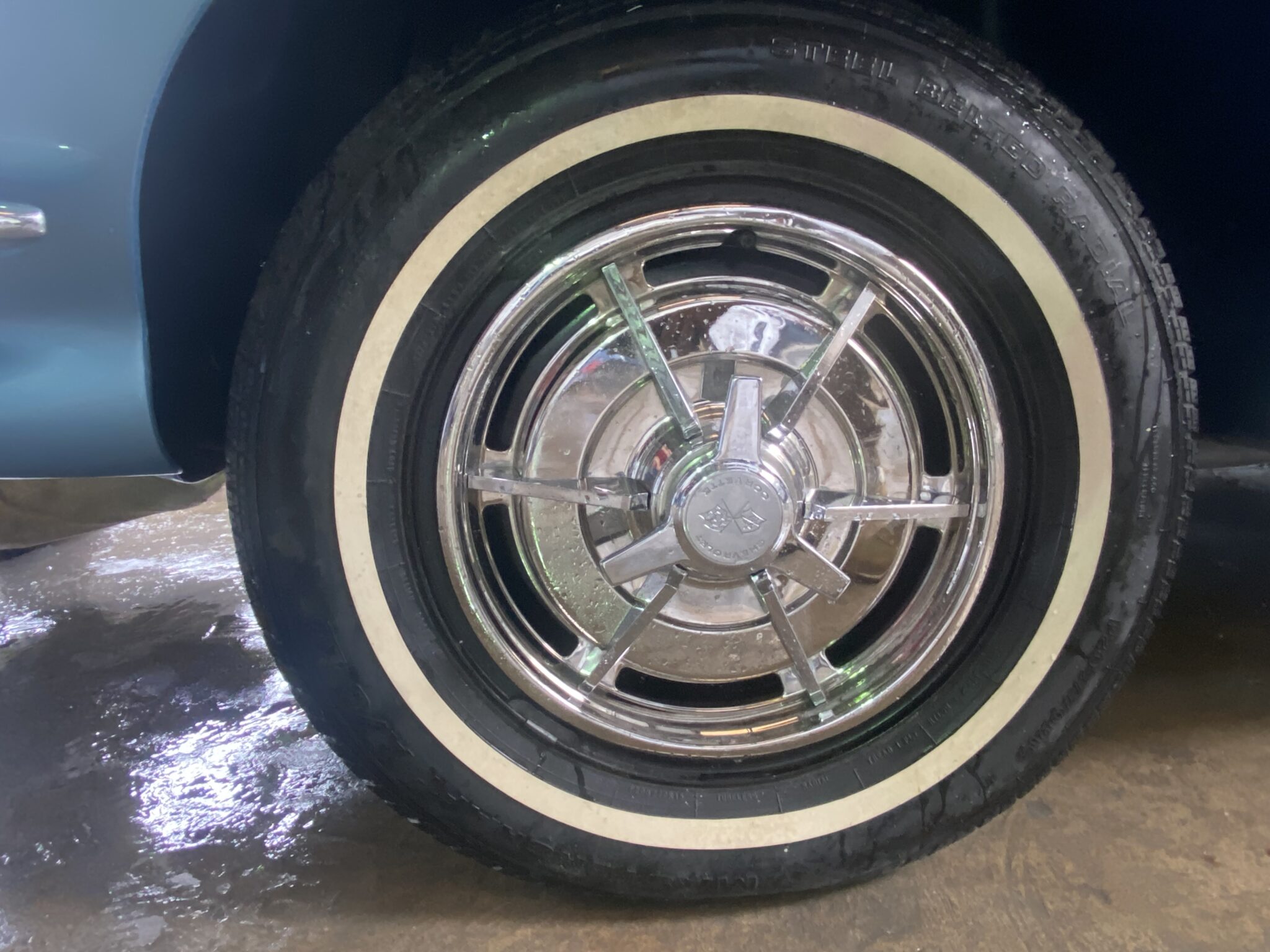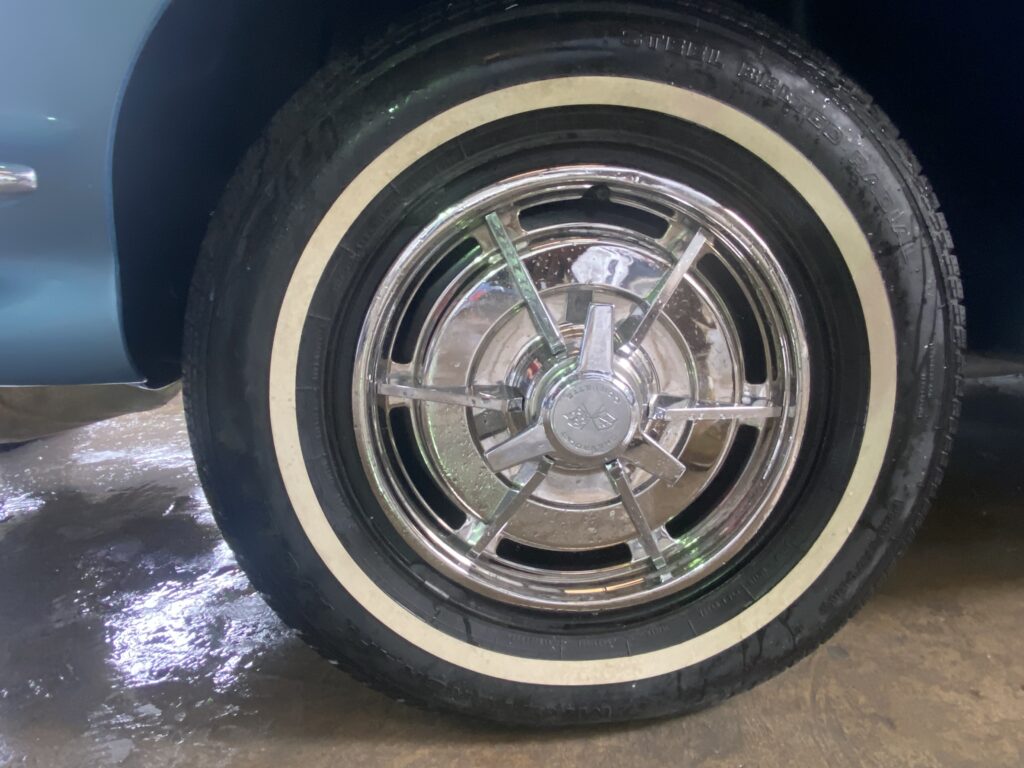 Inside, the car was reworked and finished with brand new dark blue carpeting and new door panels.  The car still has its original seats, both of which are free of cuts and tears.  It also has its original AM/FM radio and clock, both of which work properly.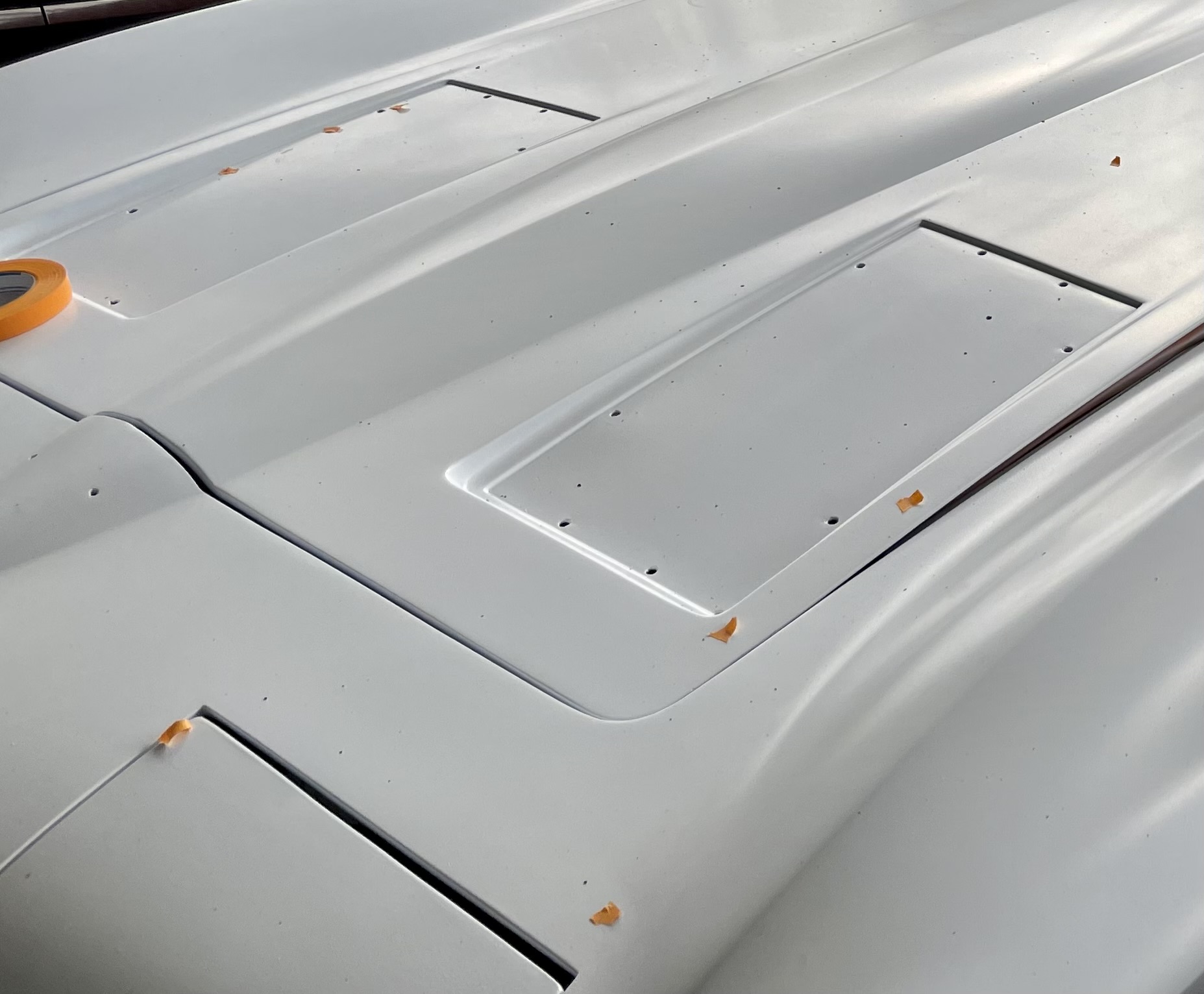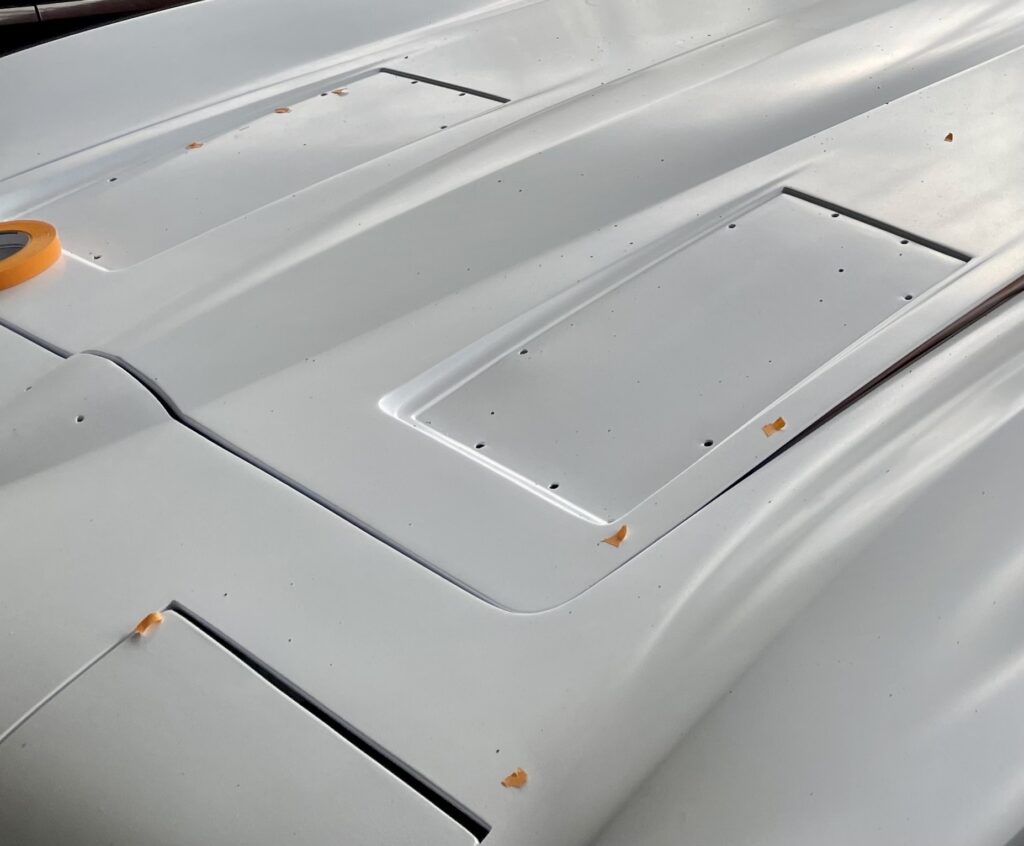 Perhaps most impressive of all, the exterior of the car was completely re-worked over a period of approximately six months.  The current owner had the old paint removed from the original fiberglass, then had the entire car painted white for consistency.  Once done, the entire body was meticulously gone over to remove flaws in the fiberglass.  It was then painted white a second time.  Once the base coat had set up properly, the car was finished in its original silver blue paint and then two coats of clear coat were applied over a period of nearly three weeks to allow each coat to cure properly.  Per the owner, the paint is flawless with no orange peel anywhere.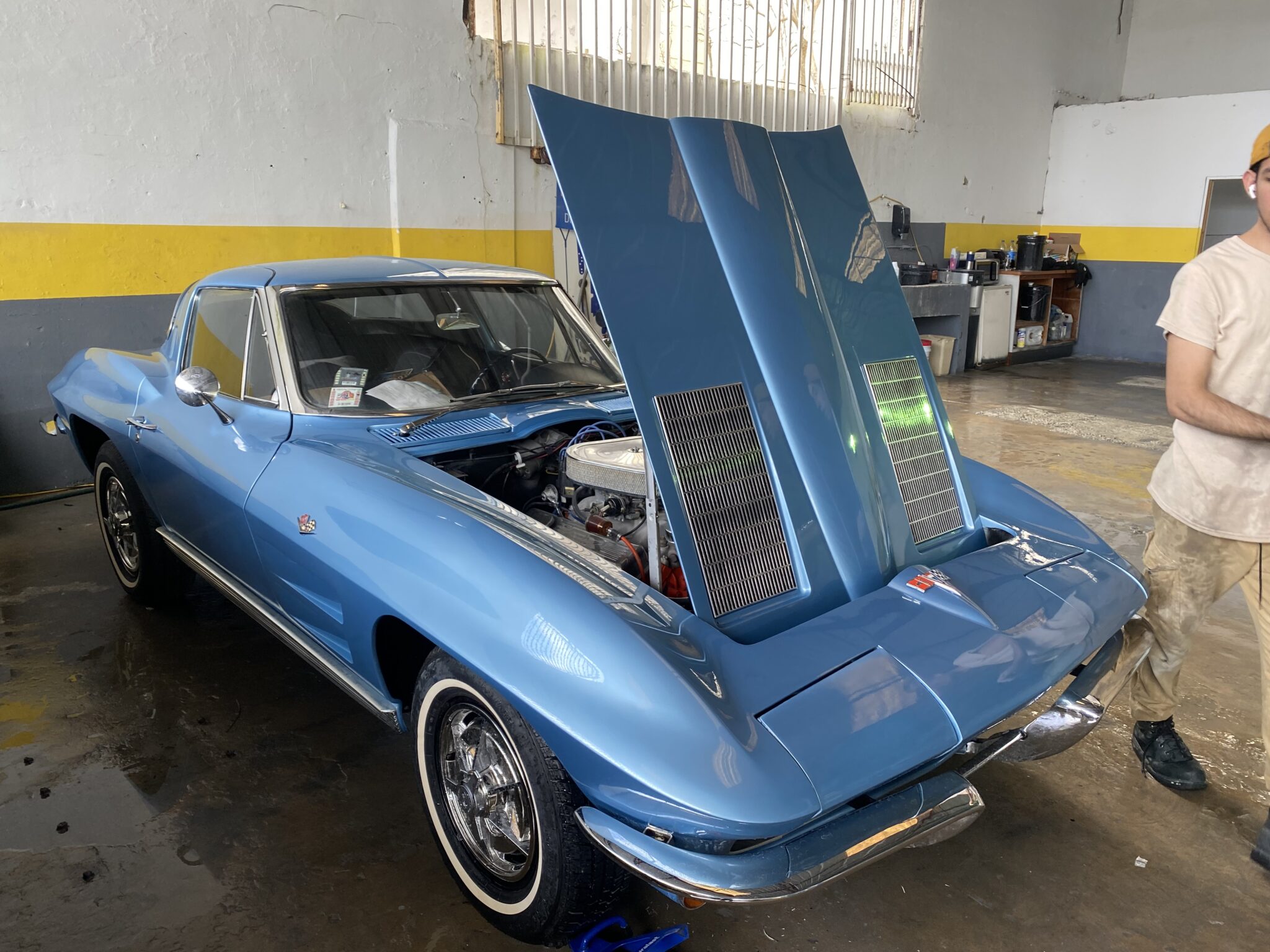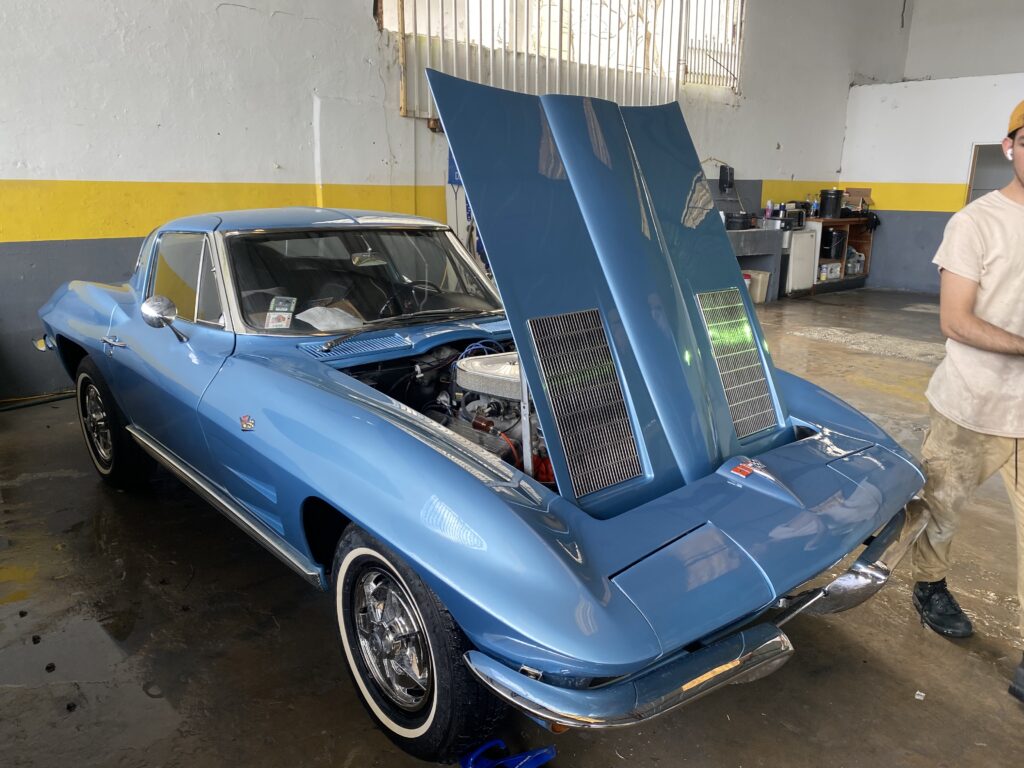 For anyone interested in learning more about this car, you can contact the owner directly by calling Greg Boyd at (787) 463-1830.
NOTE: Should you choose to purchase this car, we wish you the best of luck.  Corvsport.com has no professional affiliations with the seller of this automobile and has not been compensated in any way for sharing this information.