FOR SALE: A Beautifully Restored, Numbers-Matching 1964 Corvette Coupe
Although it's been a little while since we've shared a classic Corvette that we found for sale online, we couldn't pass up the opportunity to introduce you to this 1964 Corvette Coupe.  This classic coupe, which we found for sale at bringatrailer.com, is a beautifully restored, numbers-matching example of the second-generation Corvette.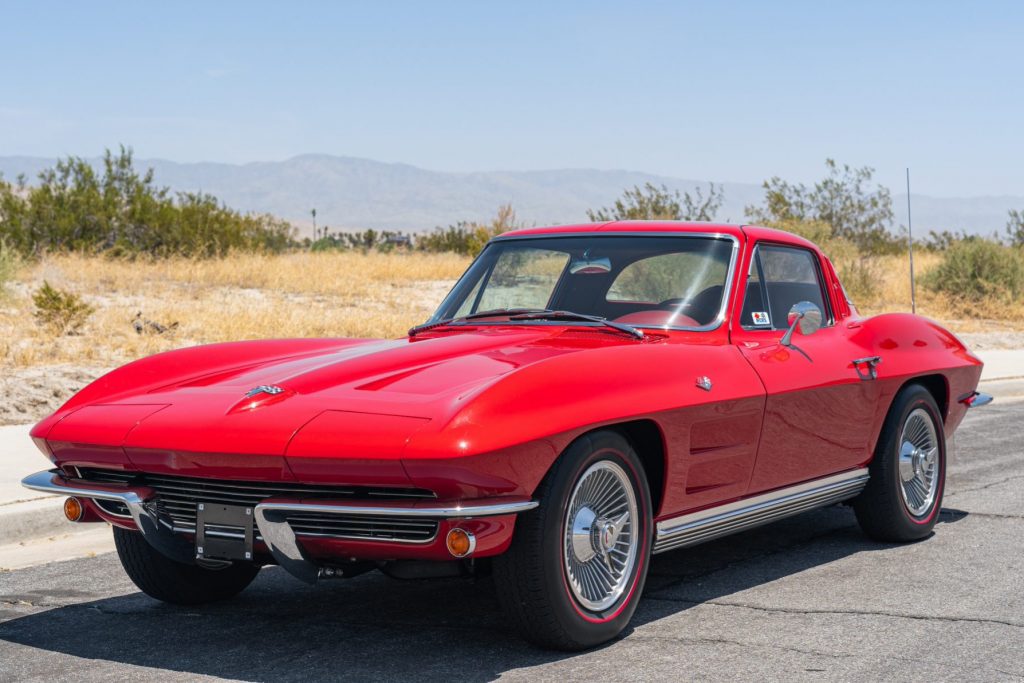 This 1964 Chevrolet Corvette coupe was built in St. Louis.  It is powered by a numbers-matching 327 cubic-inch V8 engine.  This engine was rebuilt in 1988 and now includes an aftermarket, heavy-duty radiator with a front-mounted electric fan.  The car also features a four-speed Muncie M20 transmission.  A factory-correct, headers-back exhaust system was installed in 2018.  Since that time, a new power steering pump was also installed.  The car has also had a recent oil change.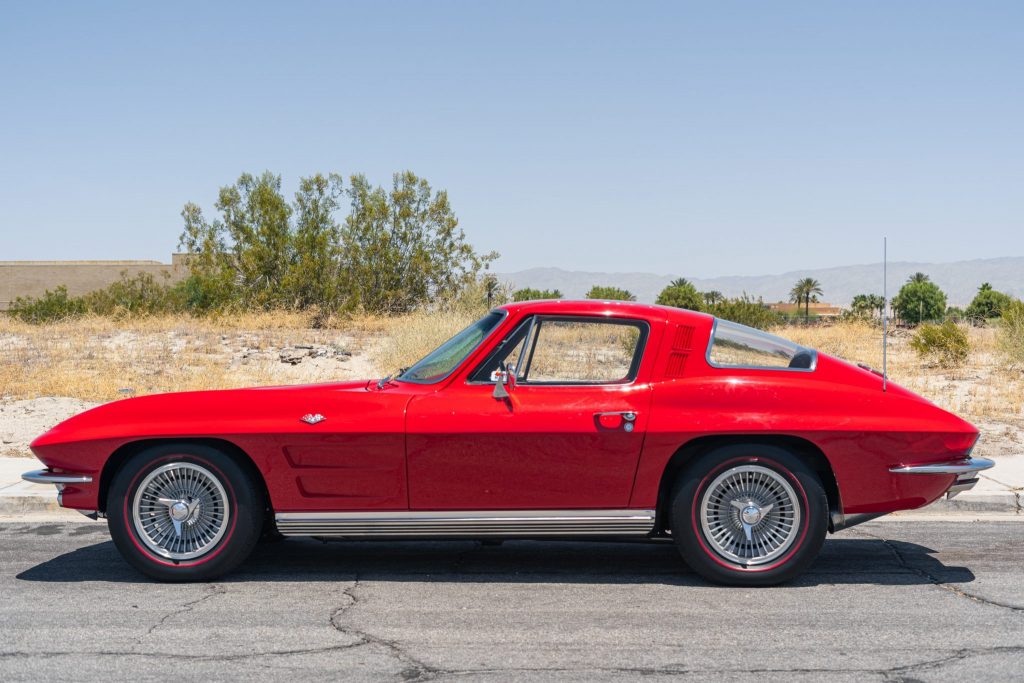 The exterior of this 1964 Corvette was repainted in the 1980s with the same, original Chevrolet paint color Riverside Red as the car's original finish.  The seller reports that new emblems, bumpers, and weatherstripping were also installed at that time.  Images of the restoration work are provided as part of this purchase.  The seller has verified that the headlight assemblies operate flawlessly, opening and closing as originally designed.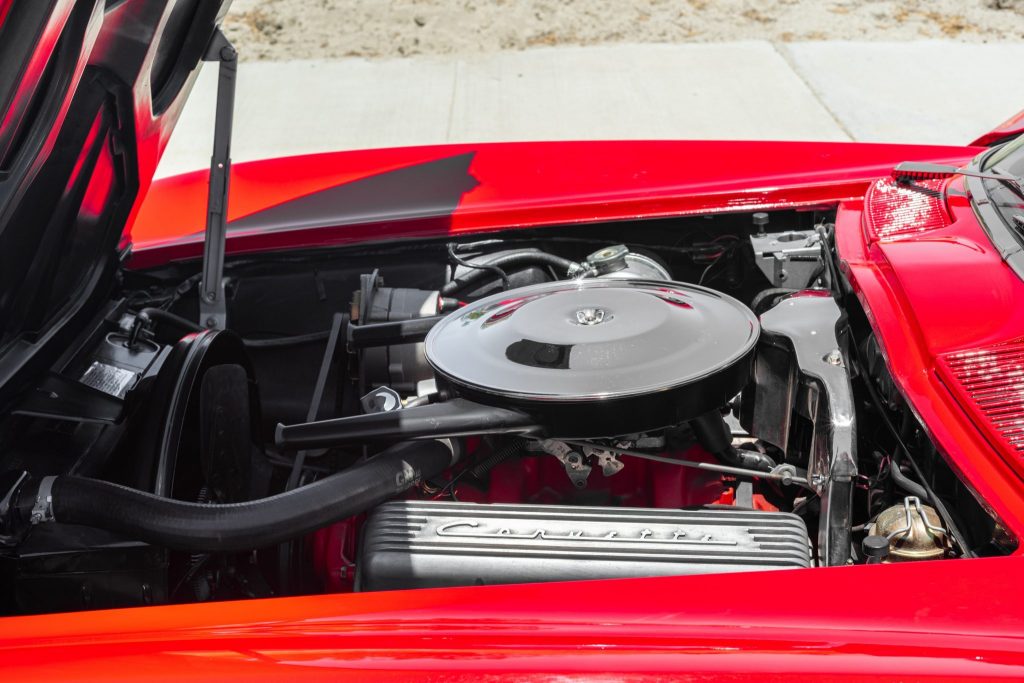 This beautiful 1964 Corvette rides on 15″ aluminum knock-off wheels that are wrapped in redline radial tires.  The seller reports that the previous owner fitted the car with larger front brake drums for improved braking.  The frame and suspension components were reportedly powder-coated during the restoration work that occurred in the 1980s.  Inspection of the undercarriage indicates clean, flawless surfaces free of rust or corrosion.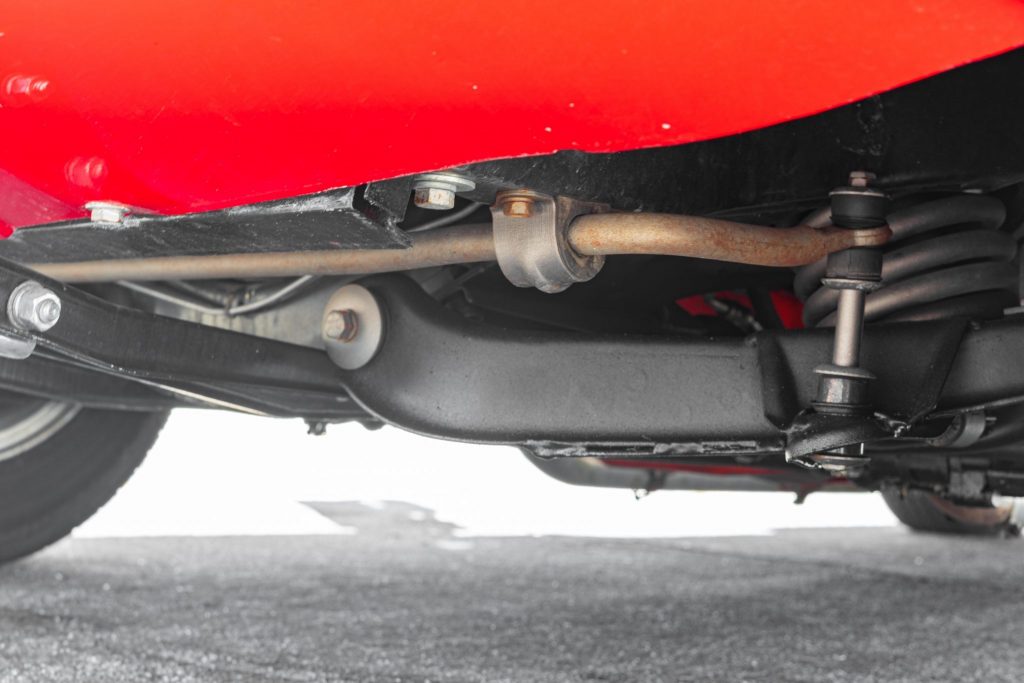 Moving inward, the interior of this Corvette is finished in red vinyl with a matching dashboard, console, and loop carpeting.  The car comes equipped with a vertically-mounted Delco AM/FM radio, seat belts, clear reproduction floor mats, and a clock in the center stack that still operates (though intermittently.)  As part of the restoration, the seller states that the car was completely re-wired.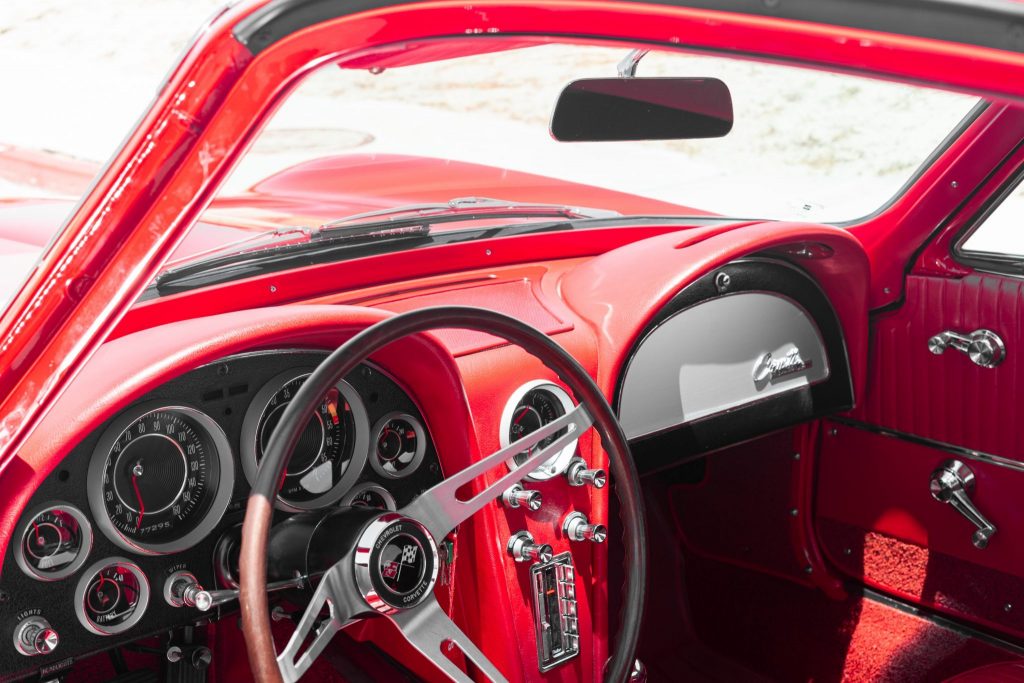 A wood steering wheel frames the driver's dashboard instrumentation, which includes a 160-mph speedometer and a tachometer that shows a 5,300-rpm redline.  The instrument panel also includes operating fuel level, oil pressure, coolant temperature, and voltage gauges.  The odometer on the dashboard currently shows 77,000 miles (approximately), of which 1,500 miles have been added by the current seller.  Actual mileage has not been verified and is unknown.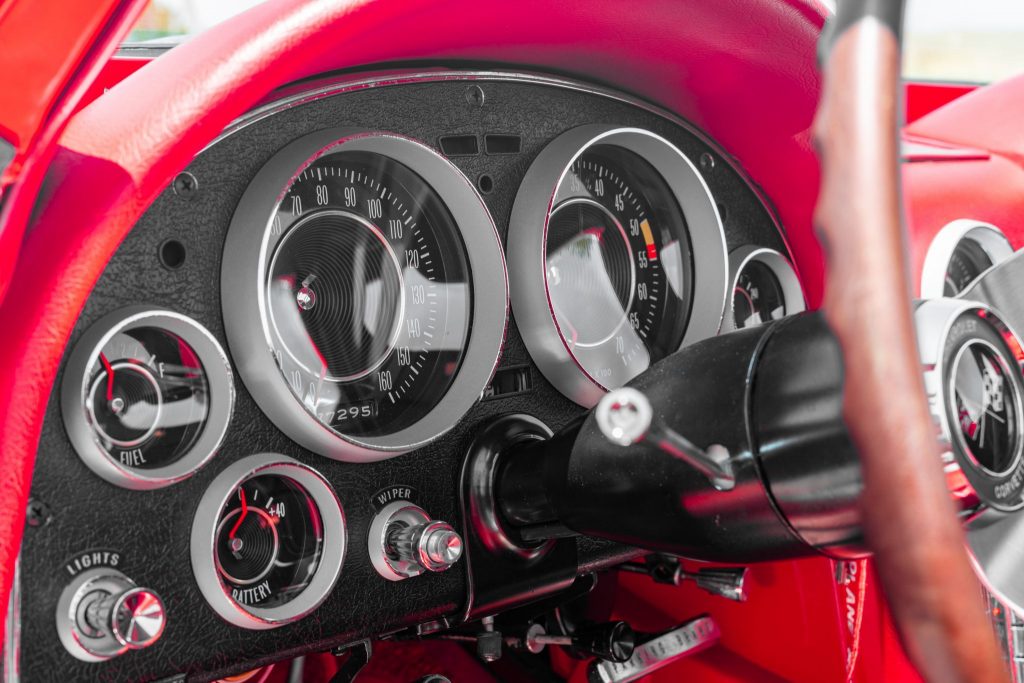 This 1964 Corvette was awarded the NCRS Top Flight certificate at the St. Louis Chapter show in 2006.  Manufacturer's literature and (partial) service records are included as part of the sale of this car.   This Corvette has a clean California title.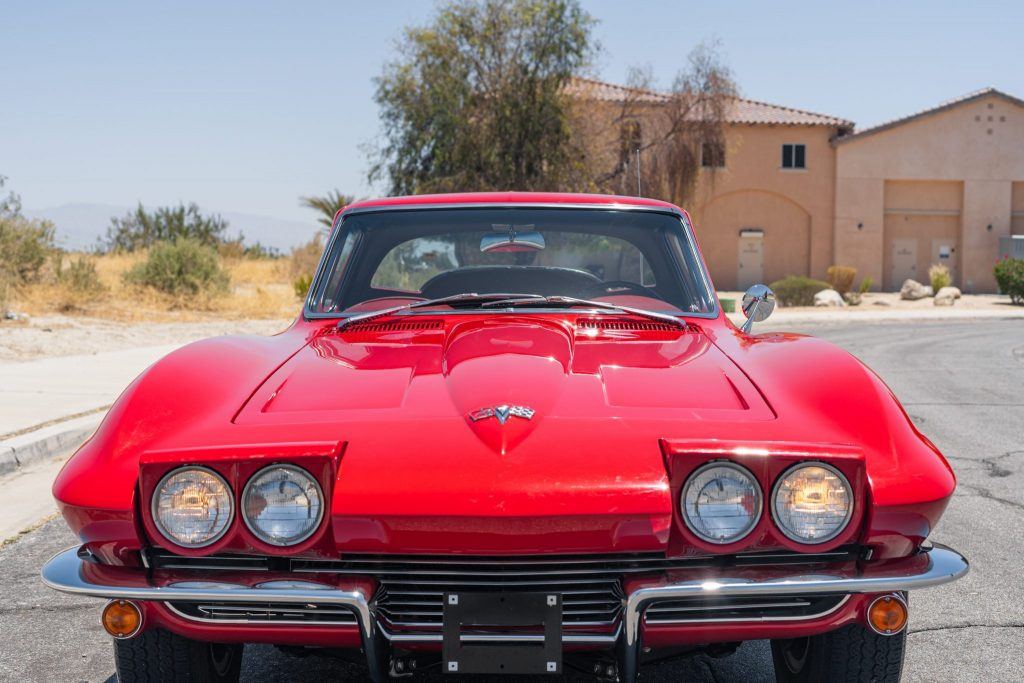 At the time of this publication, the car has a current sell price of $42,000.00.  This is still an exceptional price for a 1964, numbers-matching Corvette.  You can view (and bid on) this Corvette at bringatrailer.com by clicking here.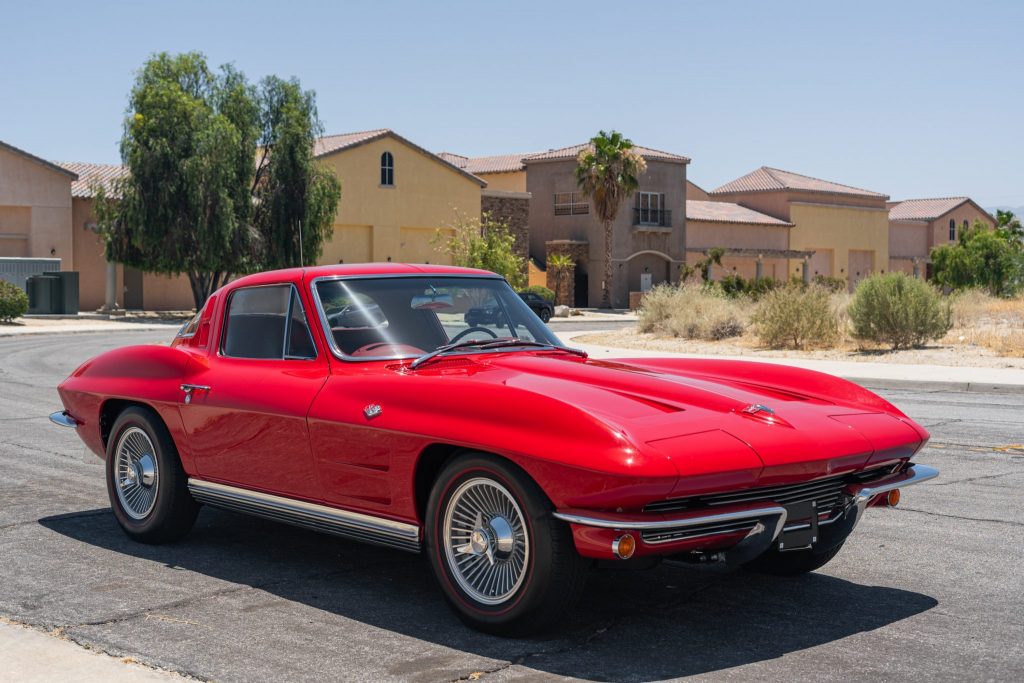 Should you choose to bid on this car, we wish you the best of luck.  Corvsport.com has no professional affiliations with either bringatrailer.com or the seller of this automobile and has not been compensated in any way for sharing this listing.