FOR SALE: A Like NEW 1978 Corvette Pace Car with just 42 Documented Miles!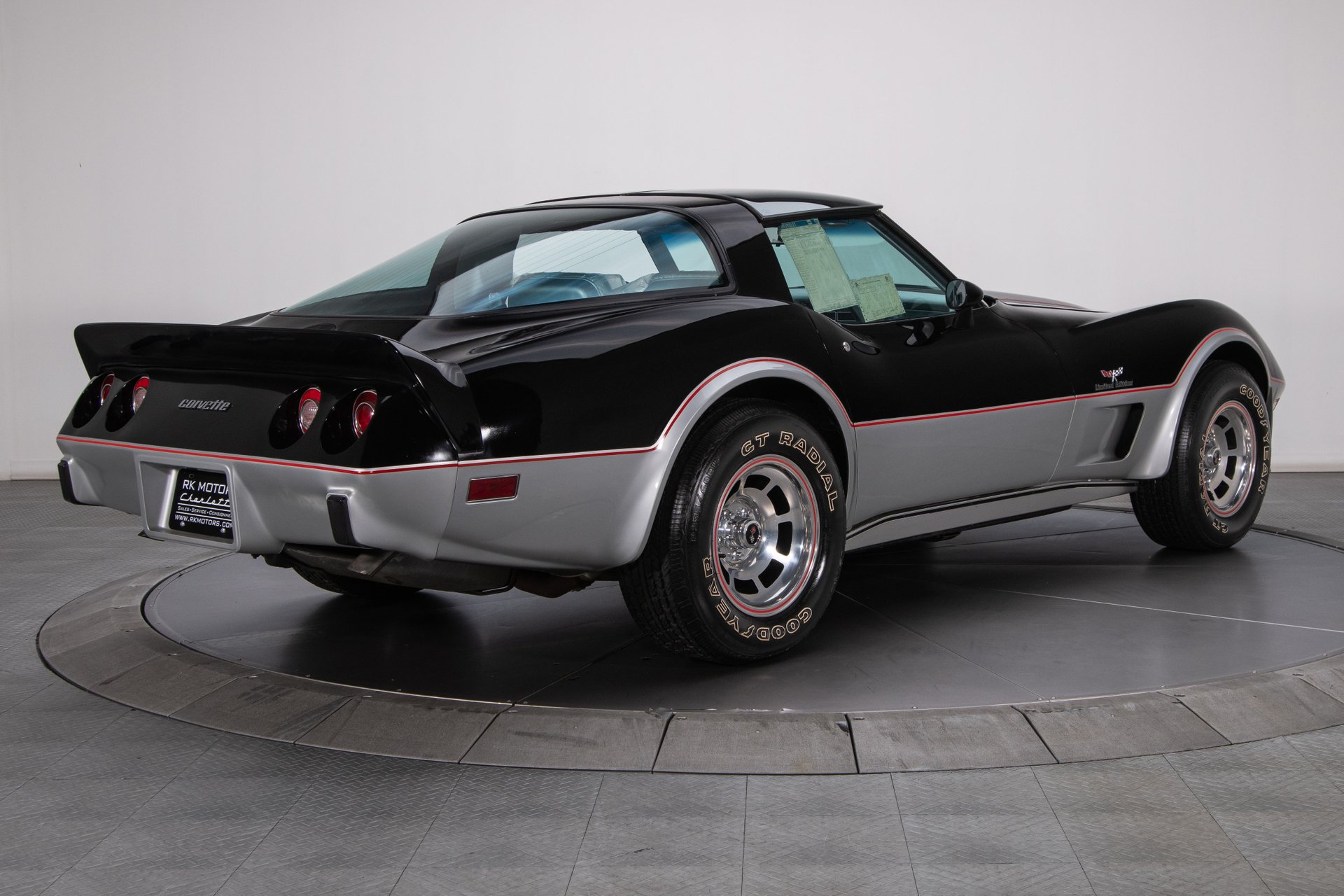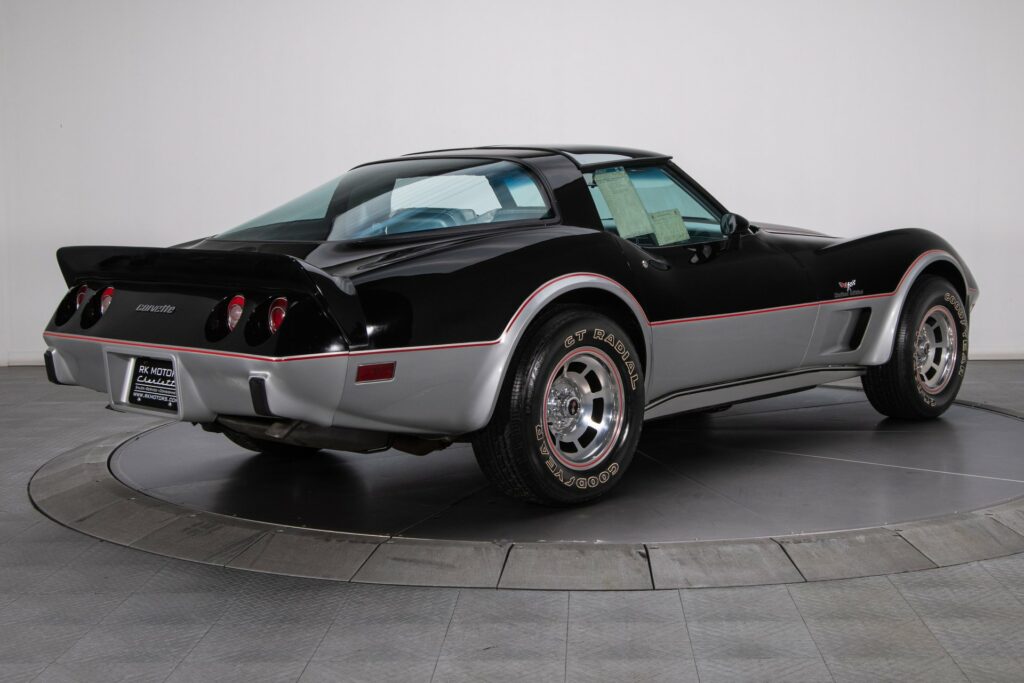 Have you ever dreamed of going back in time and purchasing your dream car when it was new?  Imagine if we could make that fantasy a reality?  While we're not able to transport you thru time, we're able to do the next best thing – we can present you with one of the most iconic Corvettes of all time – a 1978 Corvette Indy Pace Car – that's never been driven.  Yes, you read that correctly, this car is still wrapped in its factory packaging.  What's more, it has just 42 DOCUMENTED miles on its odometer!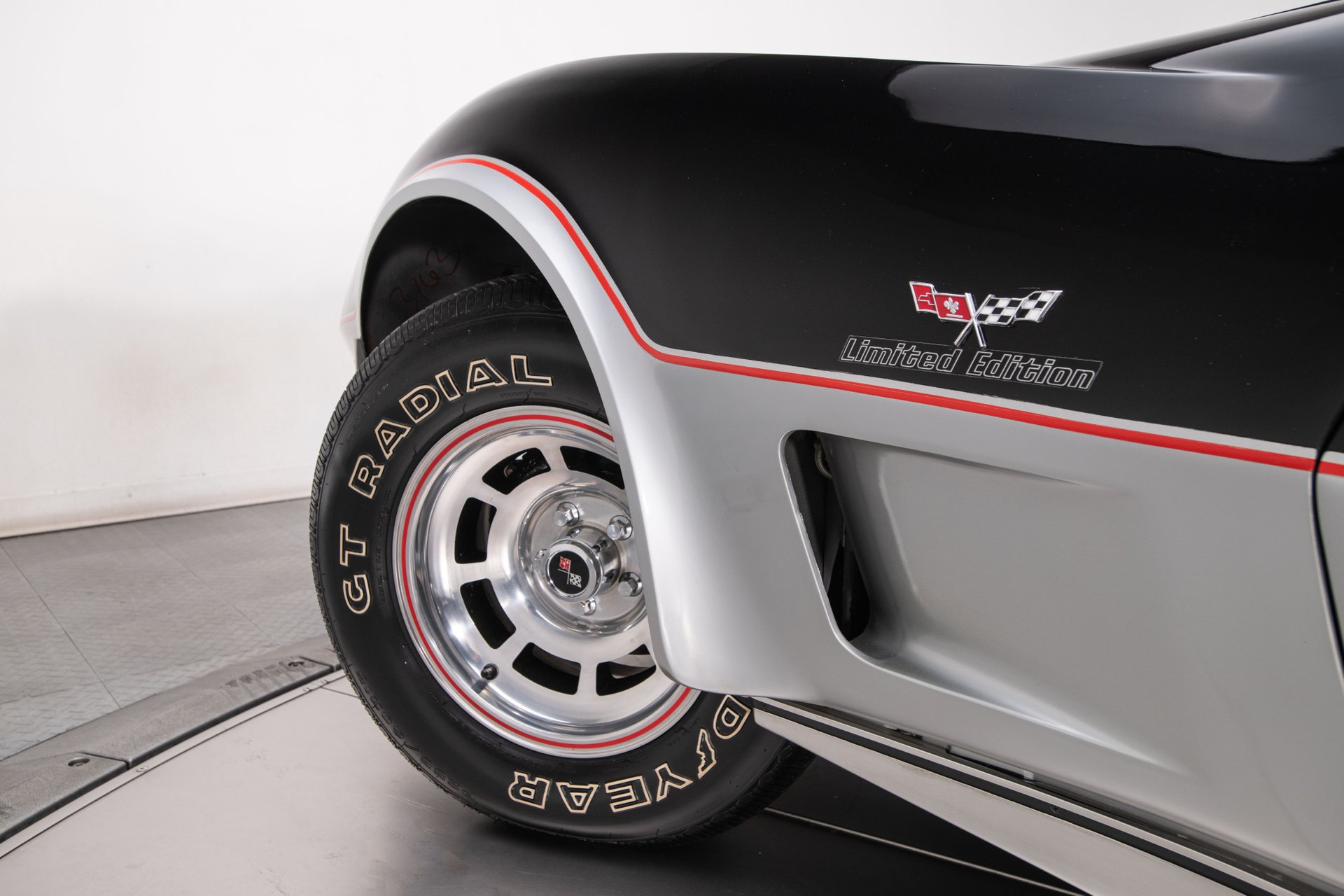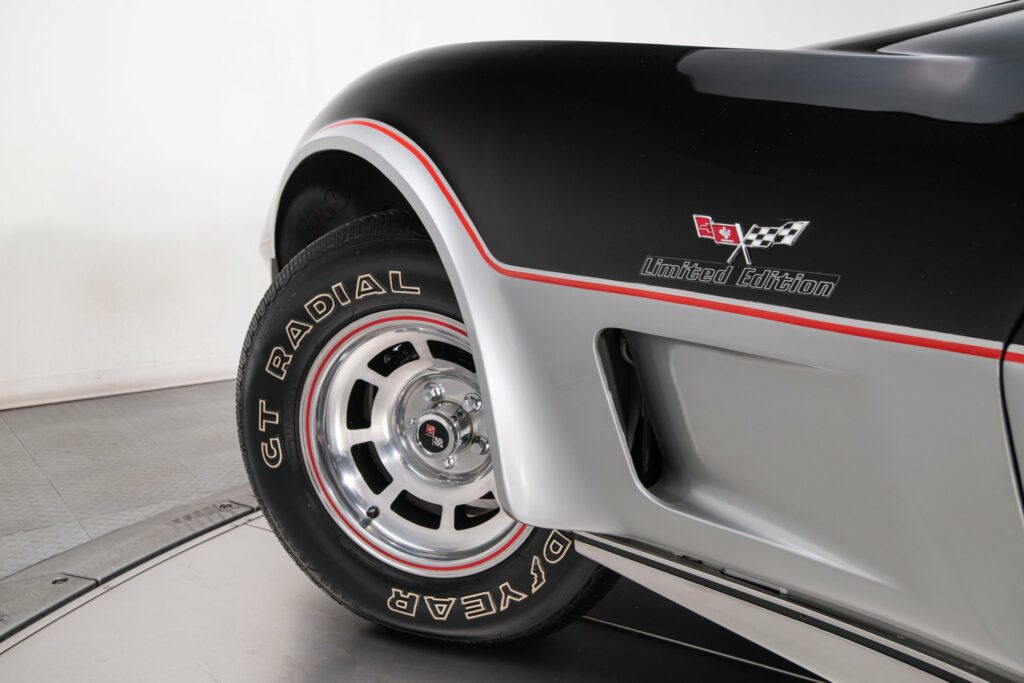 Sound too good to be true?  Well, hold on to your hats because this deal is real – and it's for sale RIGHT NOW.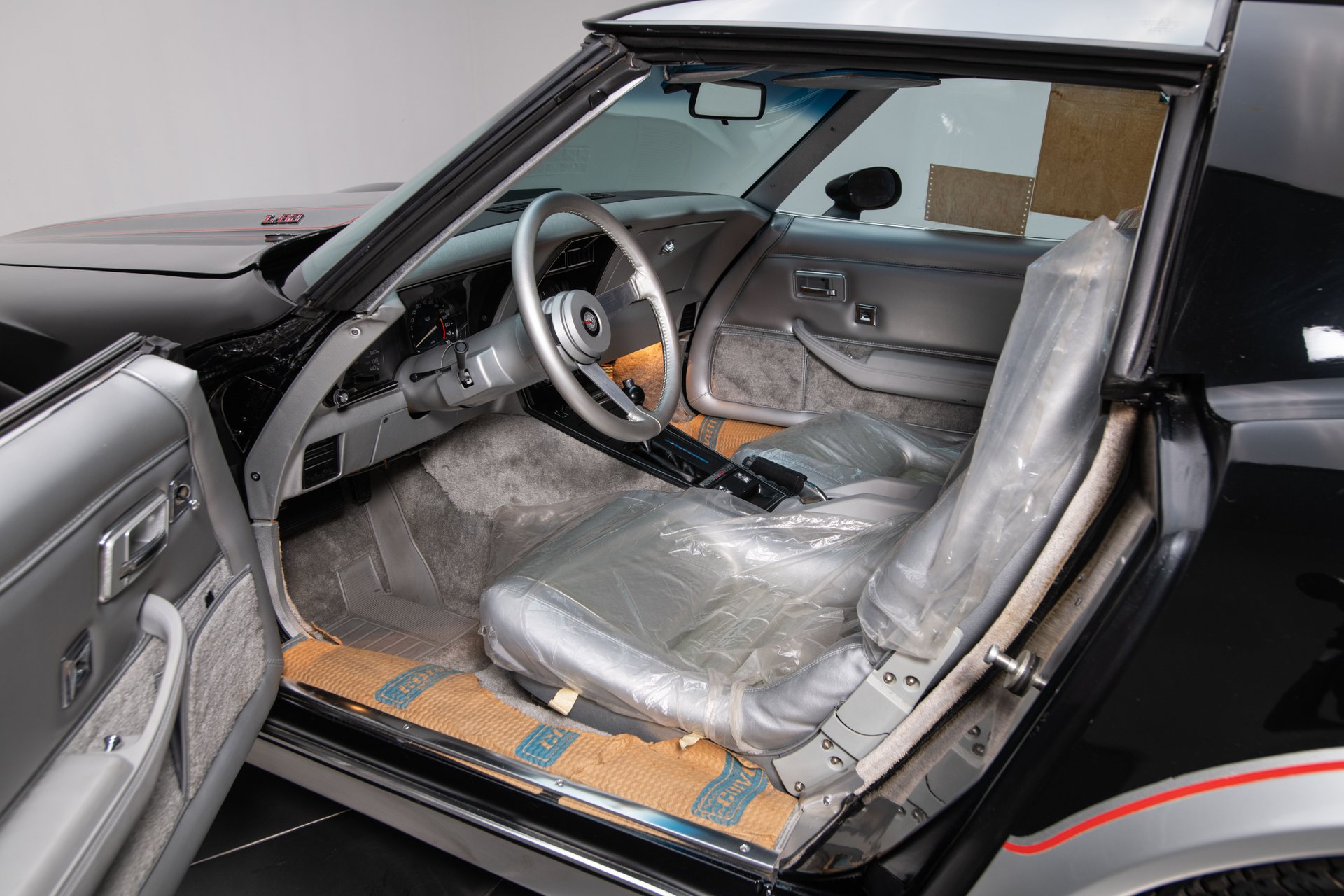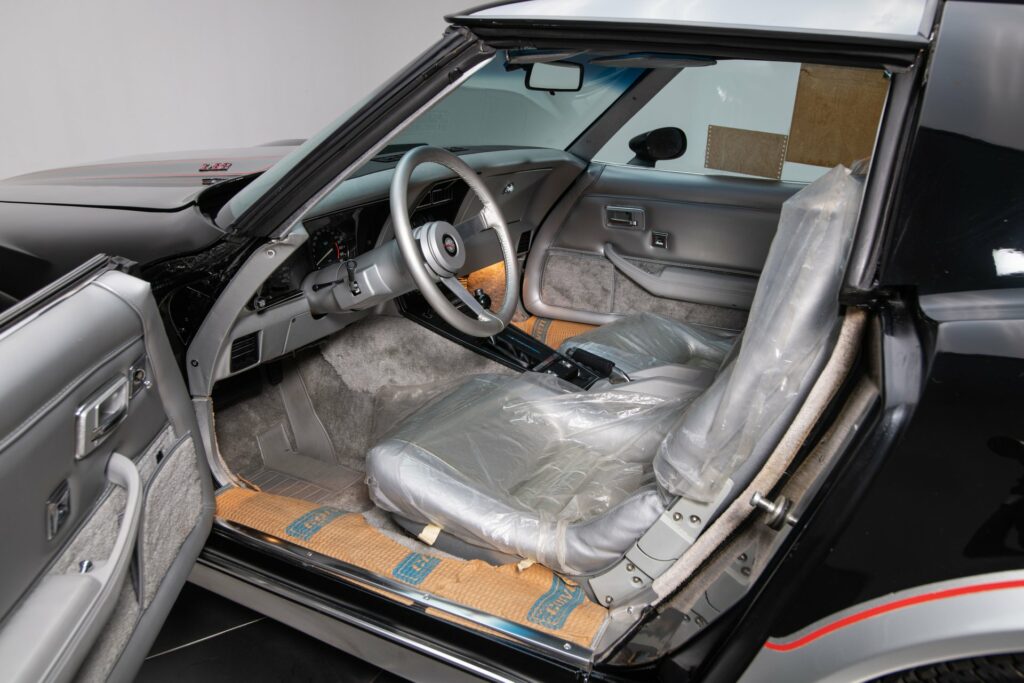 The guys at RK Motors in Charlotte, North Carolina posted this one-of-a-kind deal on their website recently, and we were fortunate enough to catch wind of it.  Our lucky find could be someone else's lucky day….and here's the best part, this car is priced to move.   Sure, its more expensive than most third-generation Corvettes on the market today, but for $55,900 (asking price), you get an original 25th Anniversary Corvette Pace Car Edition survivor with just 42 miles!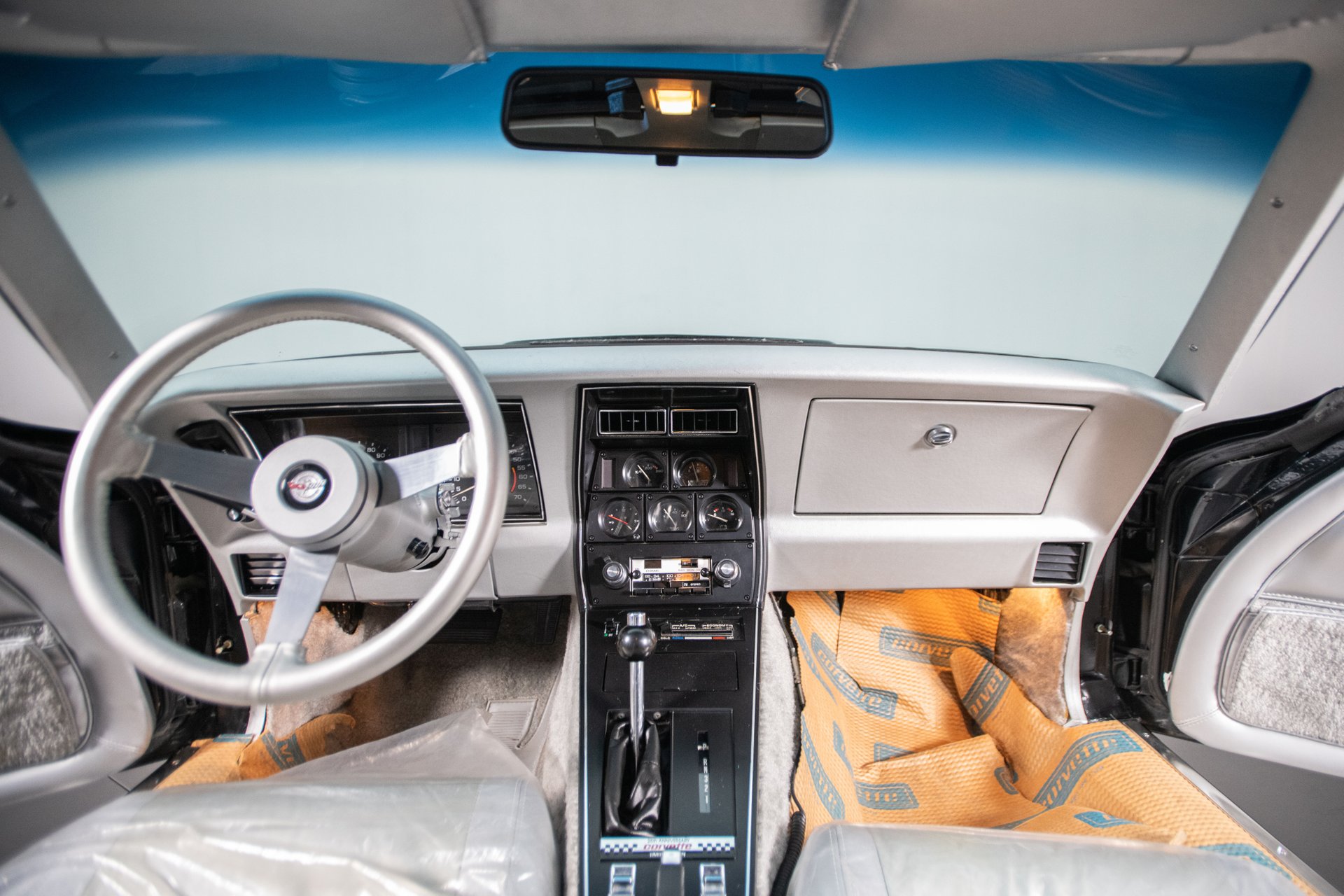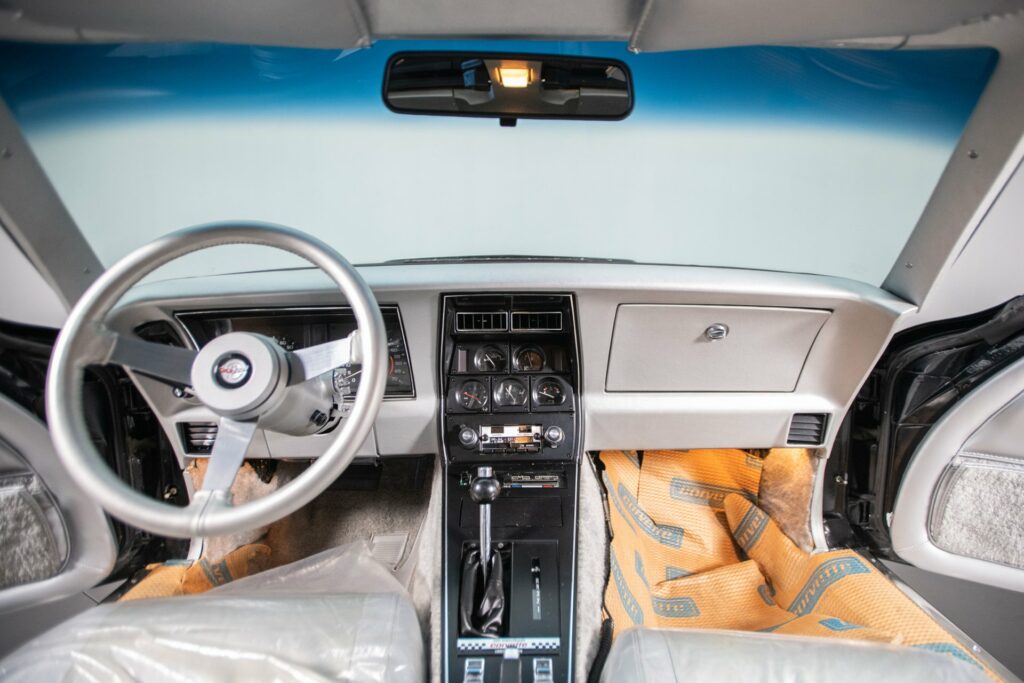 Want the details?  We thought you might.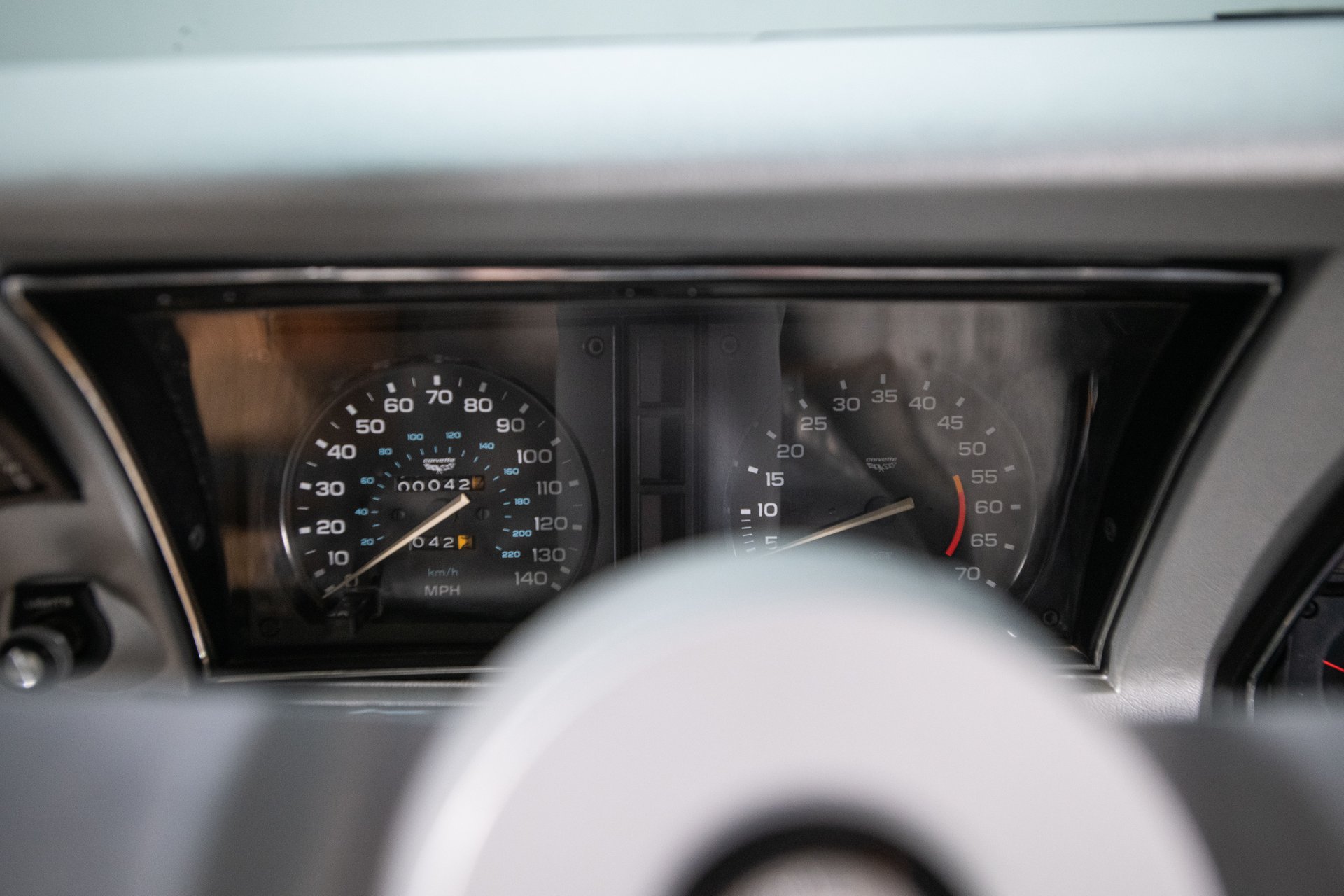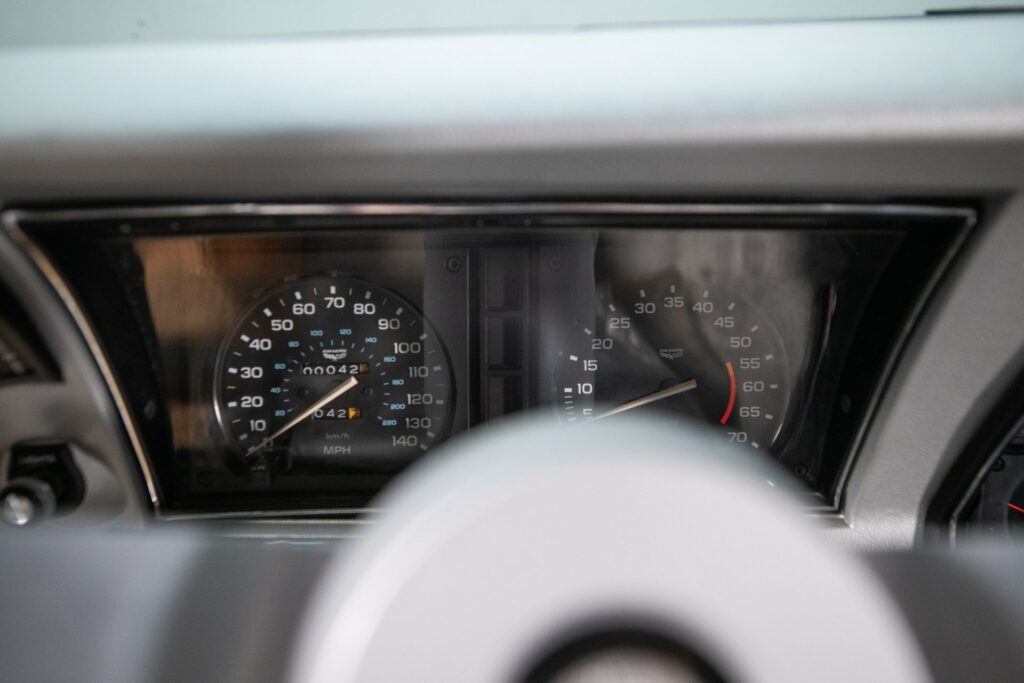 This car is one of just 6,502 examples of the 1978 Corvette Pace Car edition built by Chevrolet.  It features an L82, 350 cubic-inch V8 engine, a GM Turbo-Hydramatic 350 3-speed automatic transmission, and a positraction differential with 3.55 gears.  The car has all the creature comforts of its day, including air conditioning, power steering, four-wheel disc brakes, the optional Gymkhana suspension, mirrored T-Tops, silver leather interior (still wrapped in the original plastic!), power windows, power door locks, and a tilt/telescoping steering wheel/column.  The car includes the optional Delco/GM AM/FM radio with CB, optional cruise control, 15-inch polished alloy wheels, the original build sheet, the original window sticker (which is still mounted to the passenger door glass).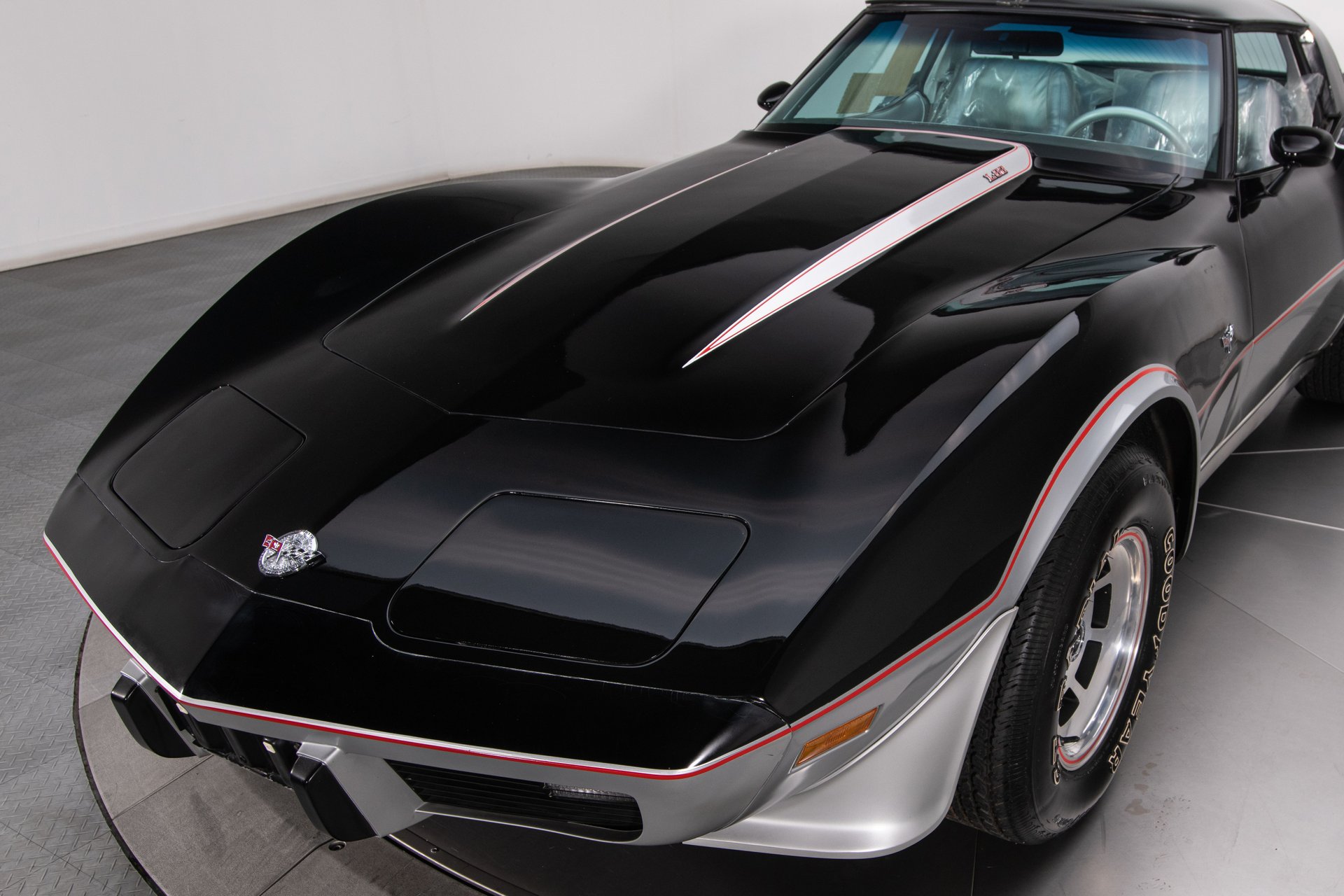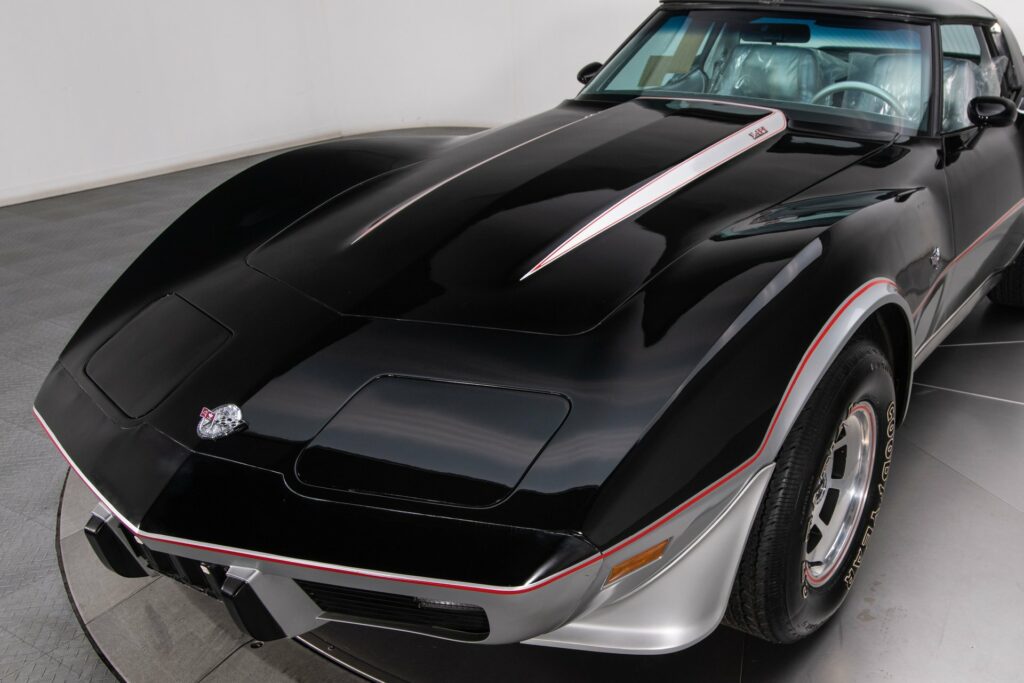 And here's the icing on the cake.  This car has been meticulously maintained by the same collector for the past 31 years.  Moreover, RK Motors, who is known for dealing in high-end performance and luxury automobiles, has given this car a comprehensive, multi-point inspection, so you can drive it (or transport it) off the lot with the confidence that your car will run as expected the first/next time you put the key into the ignition…and for those of you who wish to continue the car's legacy status as a new, non-driven 1978 pace car, RK Motors will work with you to have this car transported anywhere in the world.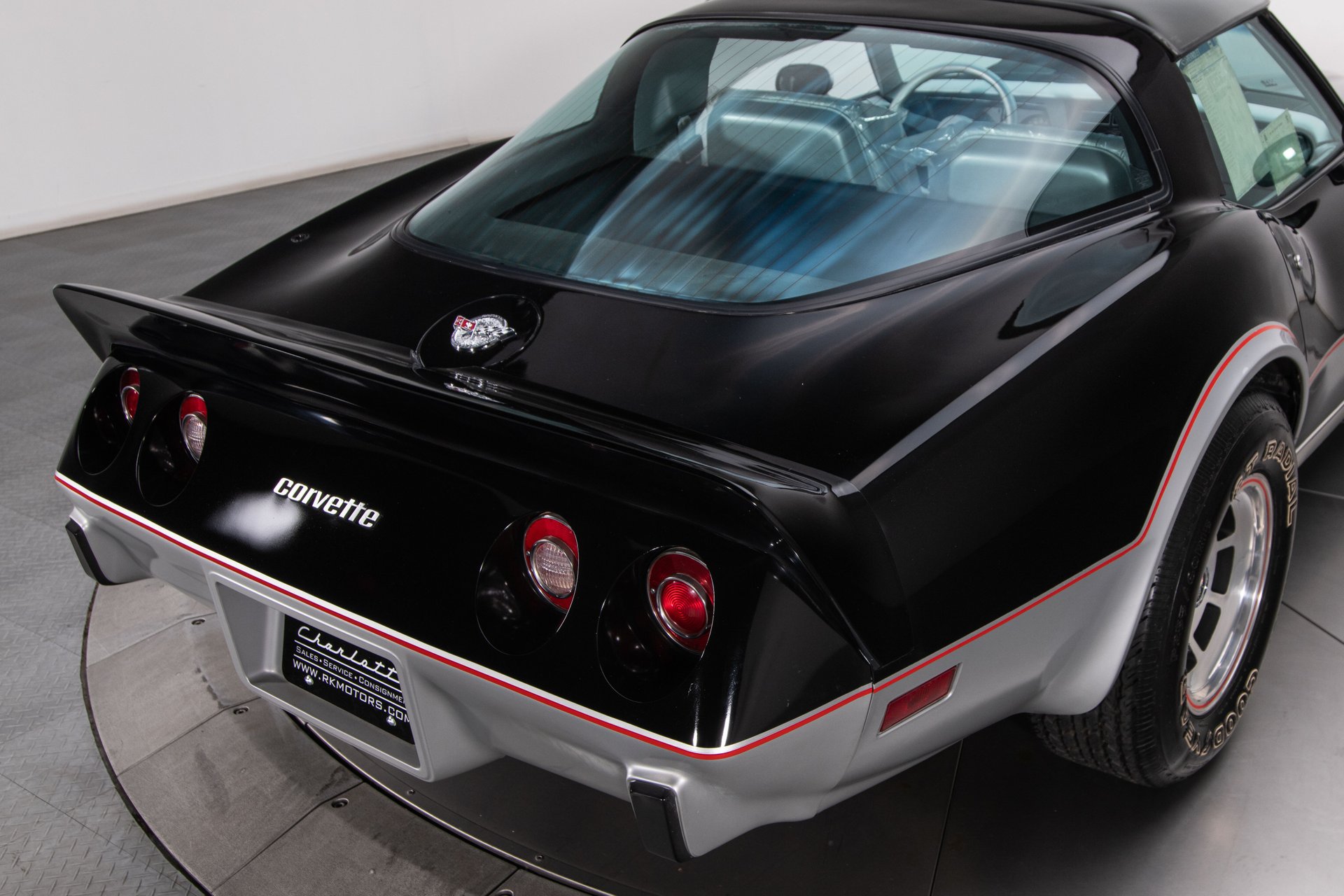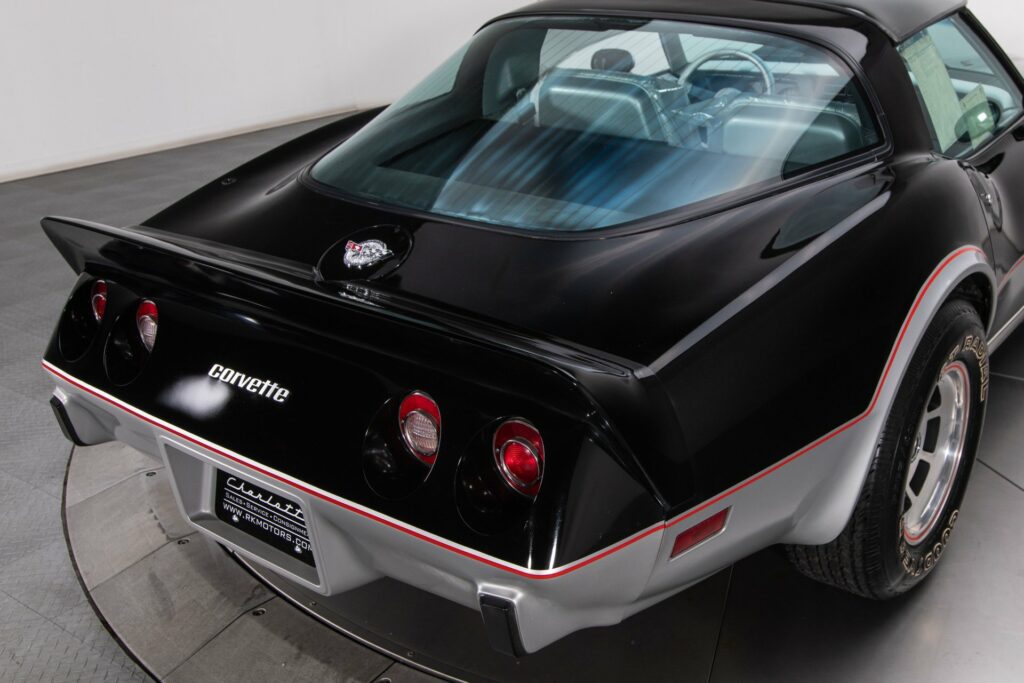 Let's be honest folks – there aren't going to be many opportunities to purchase a piece of history that is as significant as this one.  And if you've got the budget to add a Corvette to your personal collection, this is the one.  There'll likely never be another deal like this again.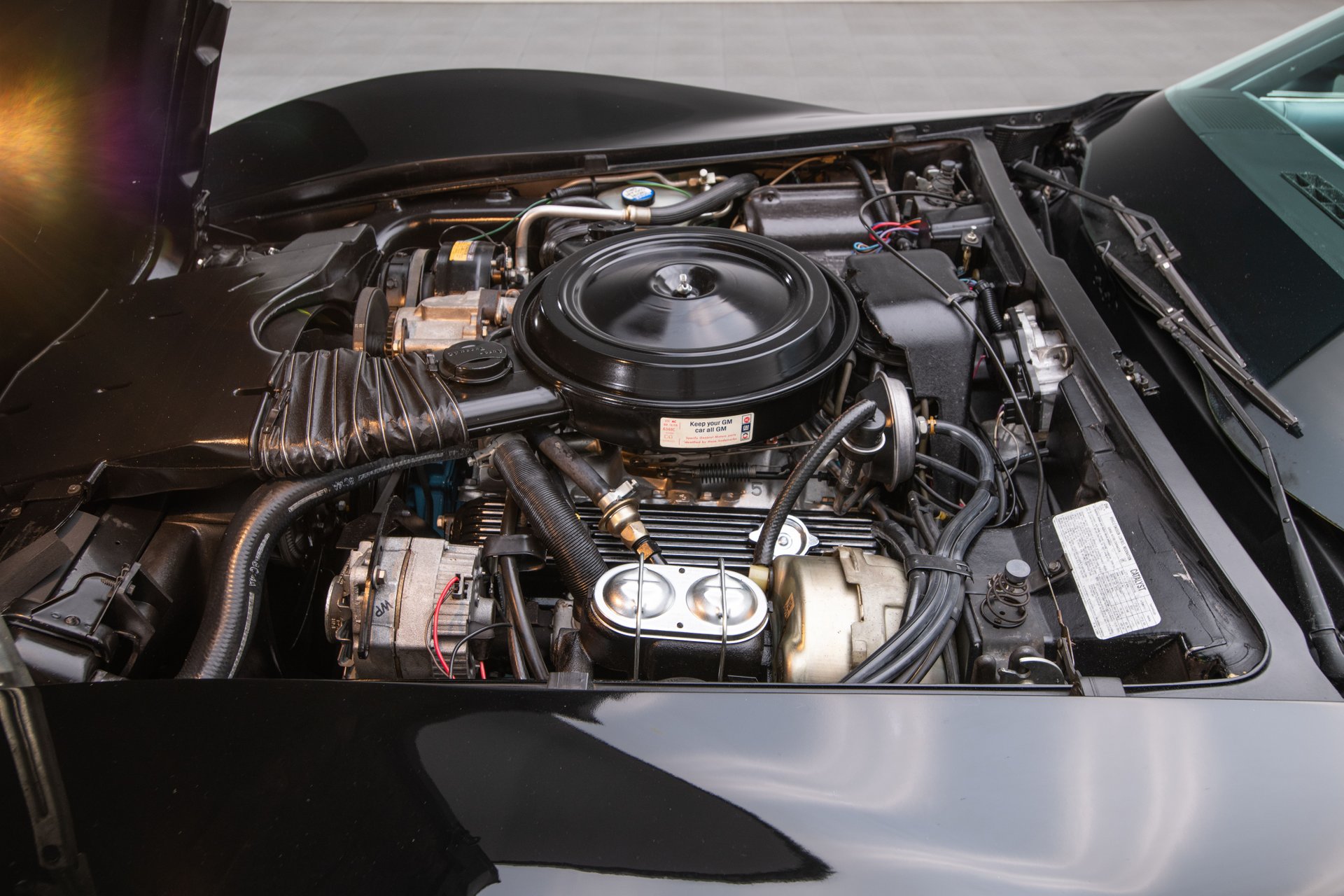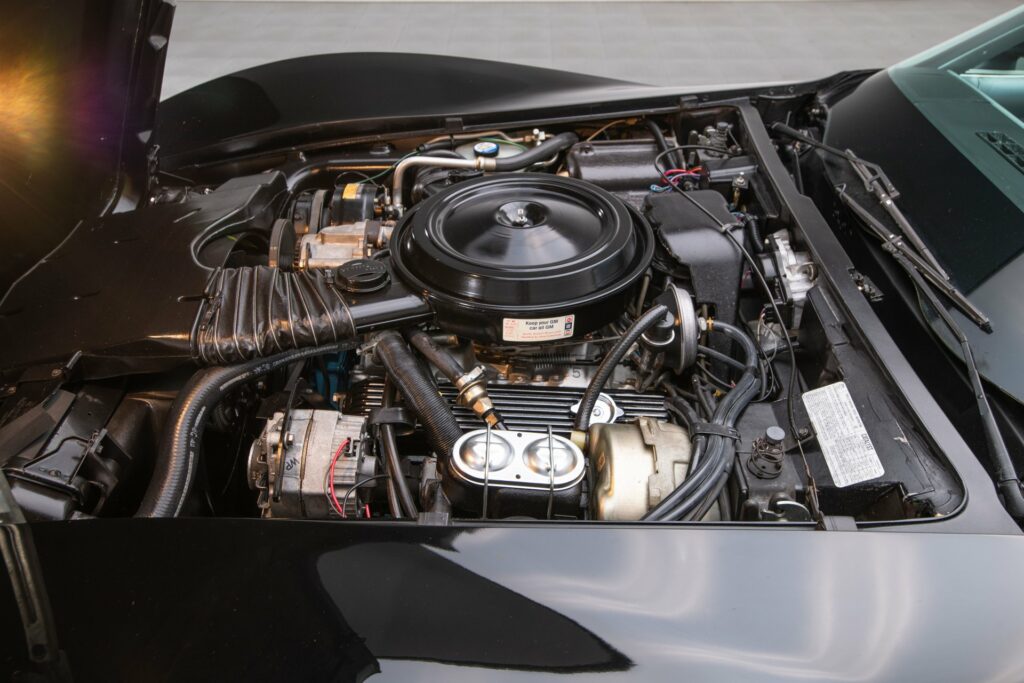 To learn more about this car, or to arrange an appointment to see it, please click here.  RK Motors is located at 5527 Lakeview Road, Charlotte, North Carolina 28269.  You can reach them at 704-445-9105.  Please note that they're open Monday thru Friday from 9am to 5pm EST ONLY.  Also, all visits are by appointment only, so plan ahead if you want to look at this (or any) car.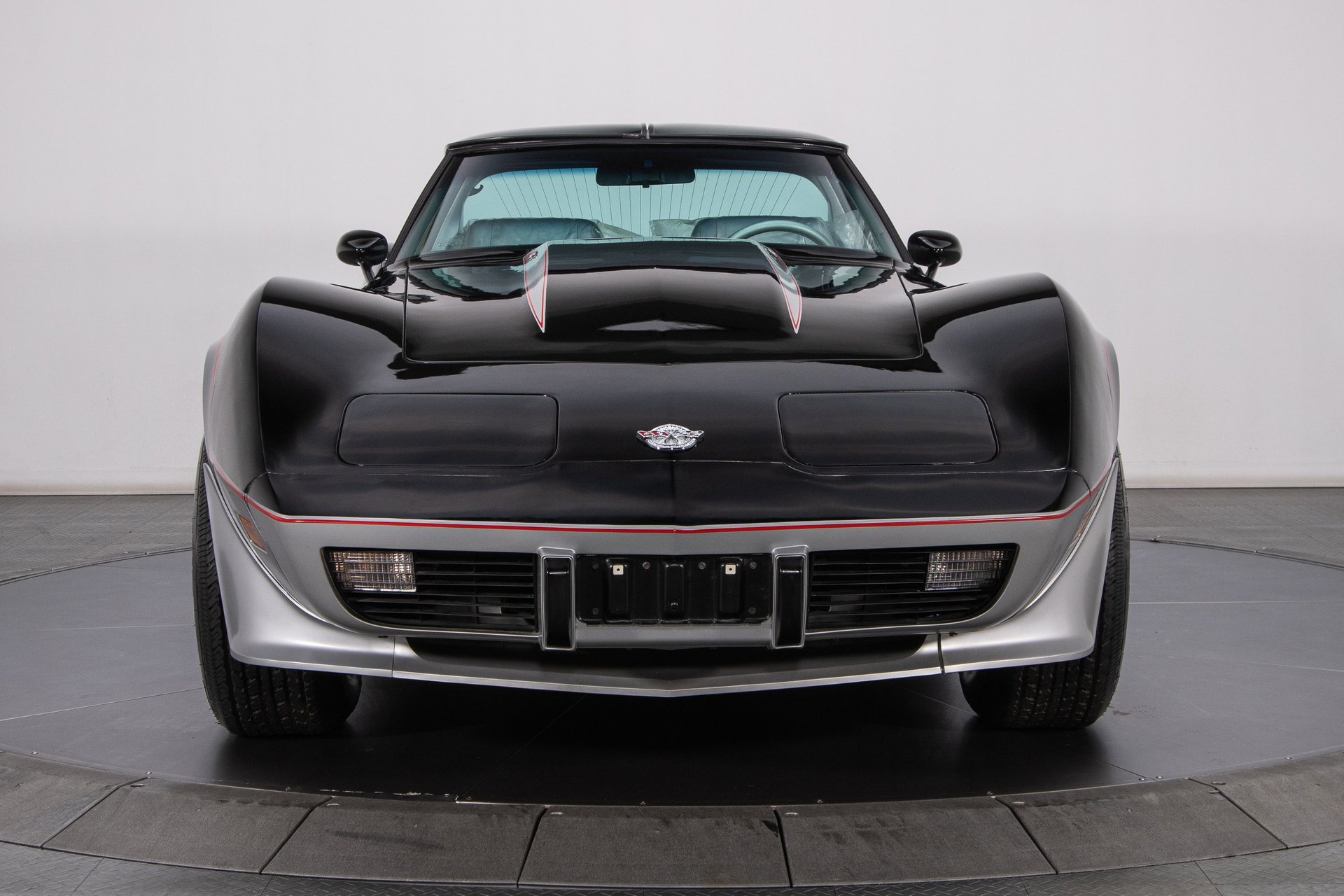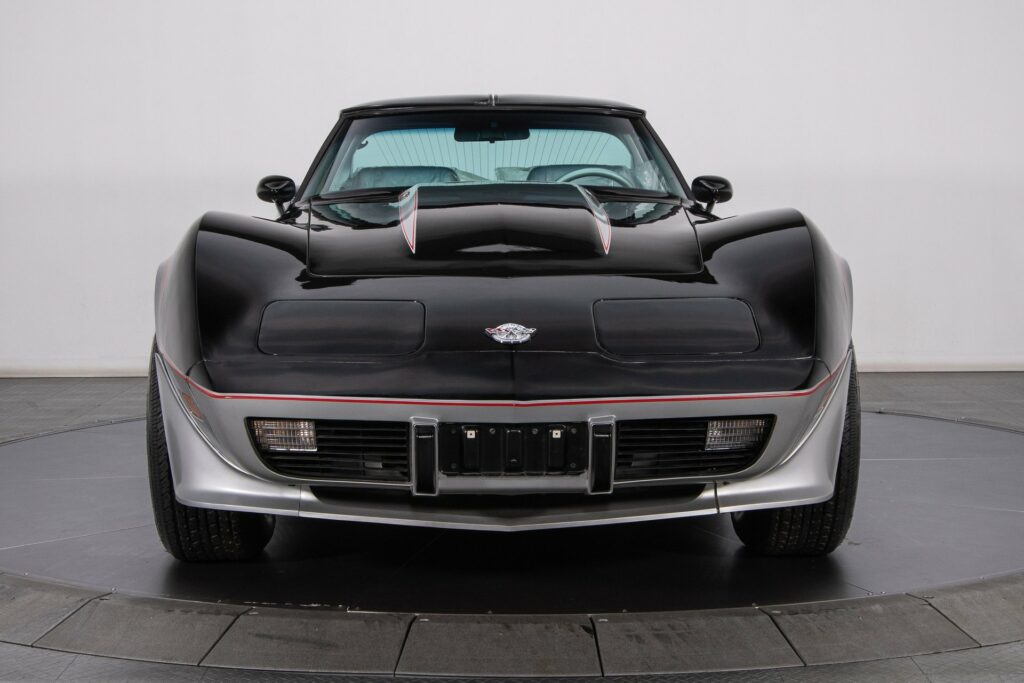 If one of fans/followers purchases this car, we hope that you'll let us know.  We'd love to hear your story, and to celebrate your purchase with our audience (if you are interested.)   Even if you prefer to remain anonymous, we'd love to hear from you.   For anyone that is considering the purchase of this incredible vehicle, GOOD LUCK!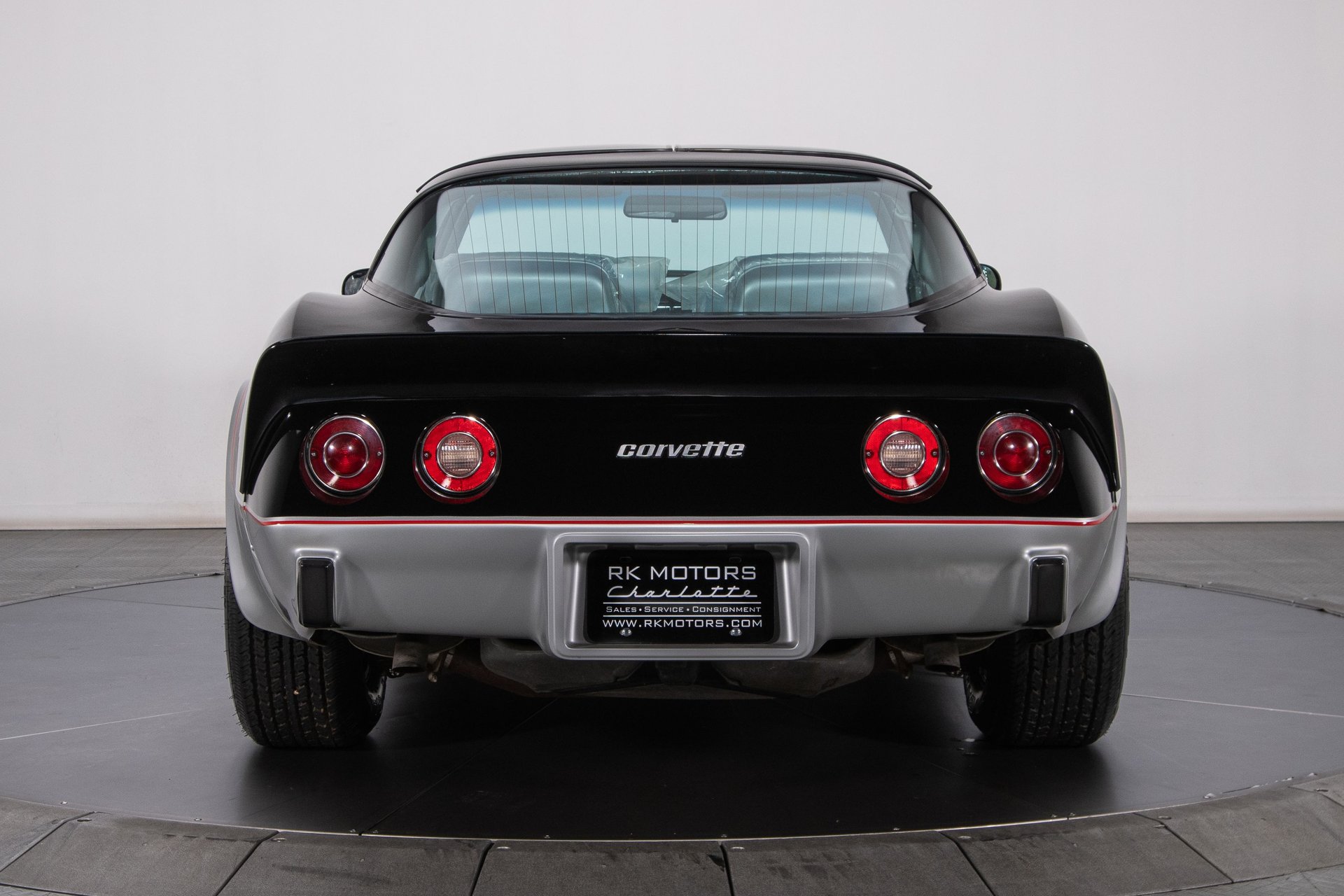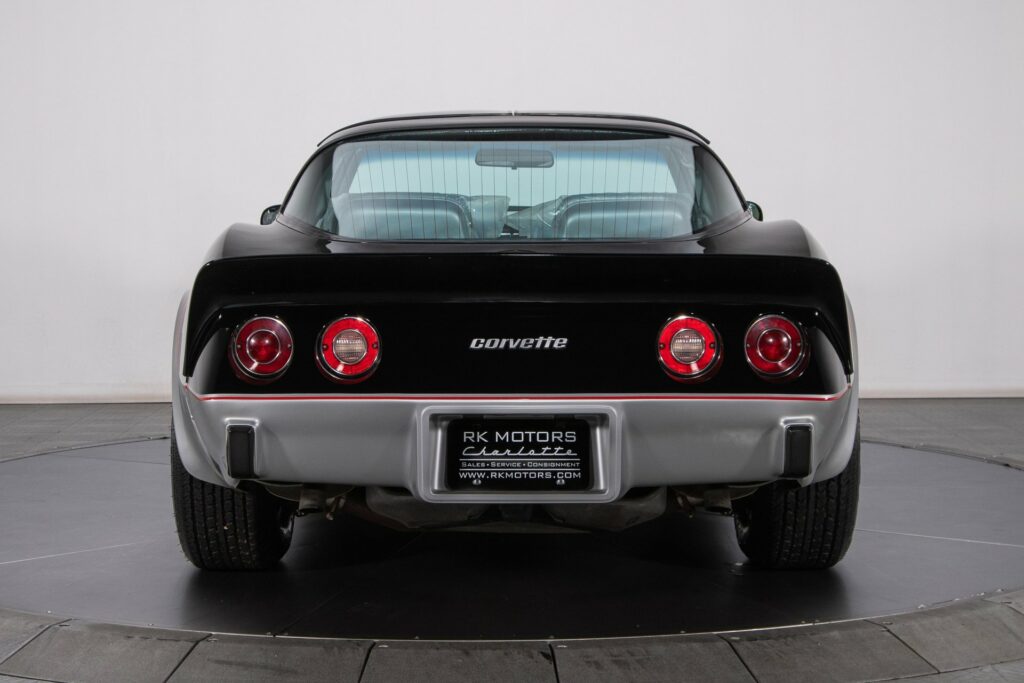 Corvsport.com has no affiliation with RK Motors and was not compensated in any for sharing this posting.