FOR SALE: A Beautifully Restored, Numbers Matching 1969 Corvette Stingray Coupe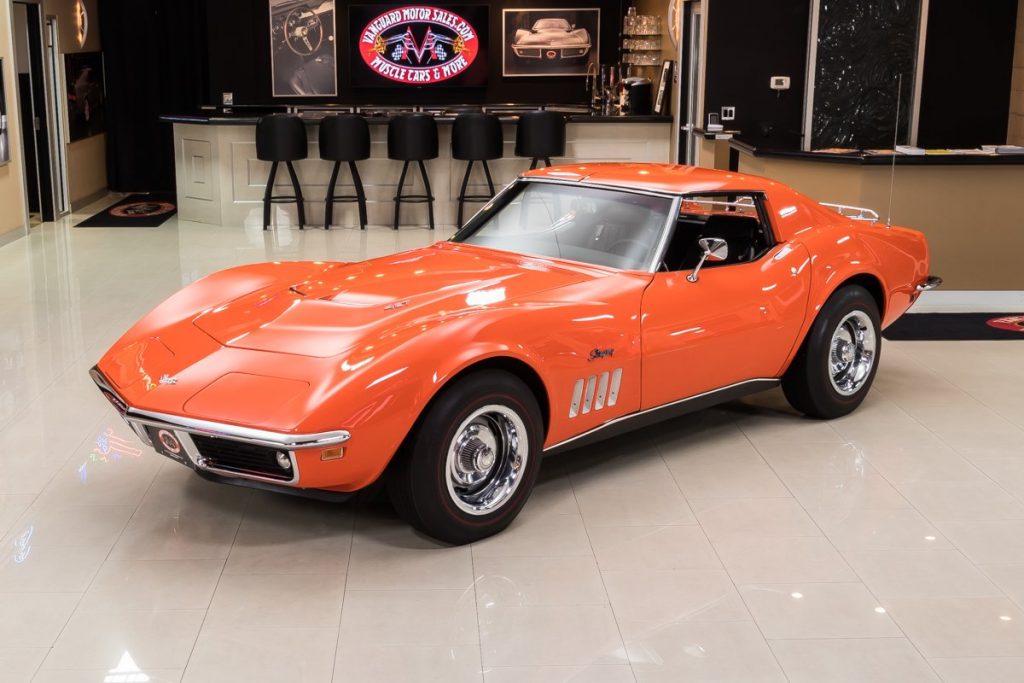 We are pleased to present this 1969 Corvette Stingray Coupe for your consideration.  We discovered this beauty while searching automotive listings on Ebay.  We think you'll agree that this is an excellent example of the 1969 Corvette – and of any second-generation Corvette out there!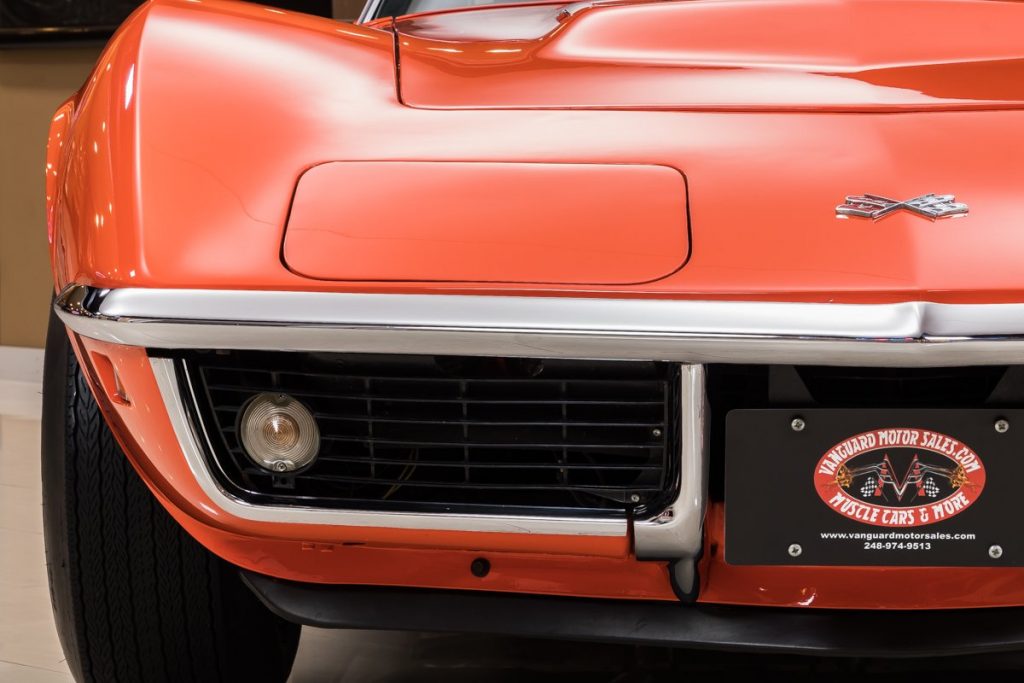 This 1969 Chevrolet Corvette comes finished in a glossy Monaco Orange finished paired to a beautiful Black interior.  The paint is in excellent condition.  The car features factory T-Tops and luggage rack.  All body fitment shows great alignment between panels and obvious attention was paid to this during the rebuild.  Both doors open smoothly with good clearances between fenders and door seams.  All of the chrome on the car is clean and the taillight lenses look like new.  The emblems on the car are original and all appear to be in good condition.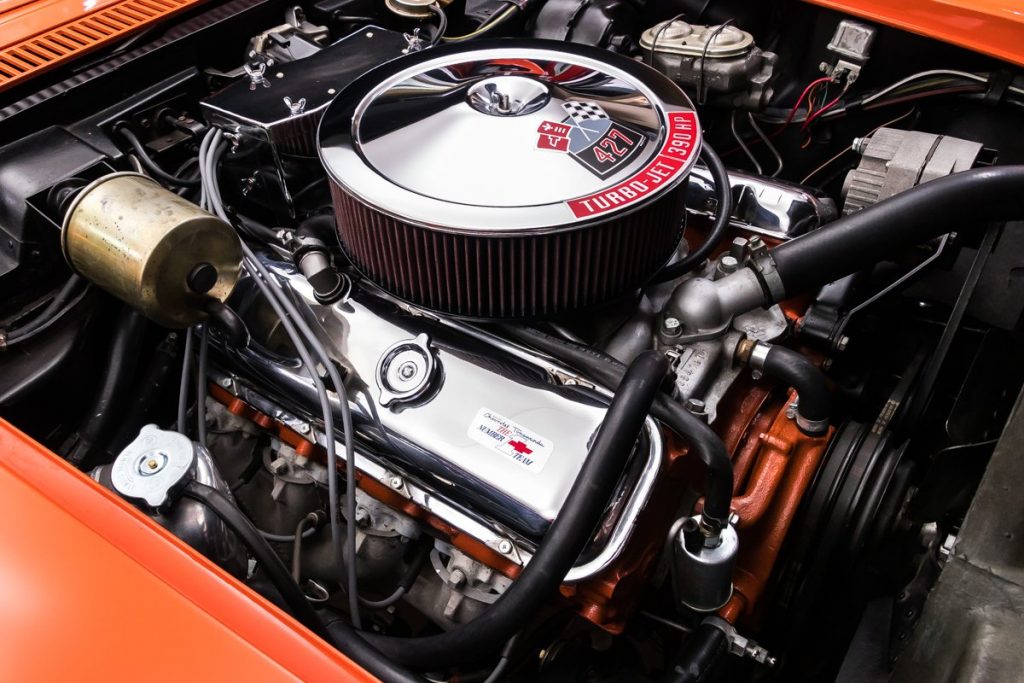 Under the hood lives a numbers-matching GM 427 cubic-inch V8 engine mated to a TH400 3-speed automatic transmission.  The engine has a casting number #3963512 and a casting date of H299. It is also stamped with VIN: 19S729878 and Serial Number: T0904LL.  It comes equipped with the stock cylinder heads and a Quadrajet Four-Barrel Carburetor.  The engine is rated at 390 horsepower.  The numbers-matching transmission has a casting number CL-9-2118 550 and VIN 9S729878.  Power is transferred to the rear wheels thru a positronic rear axle with a 3.07:1 gear ratio.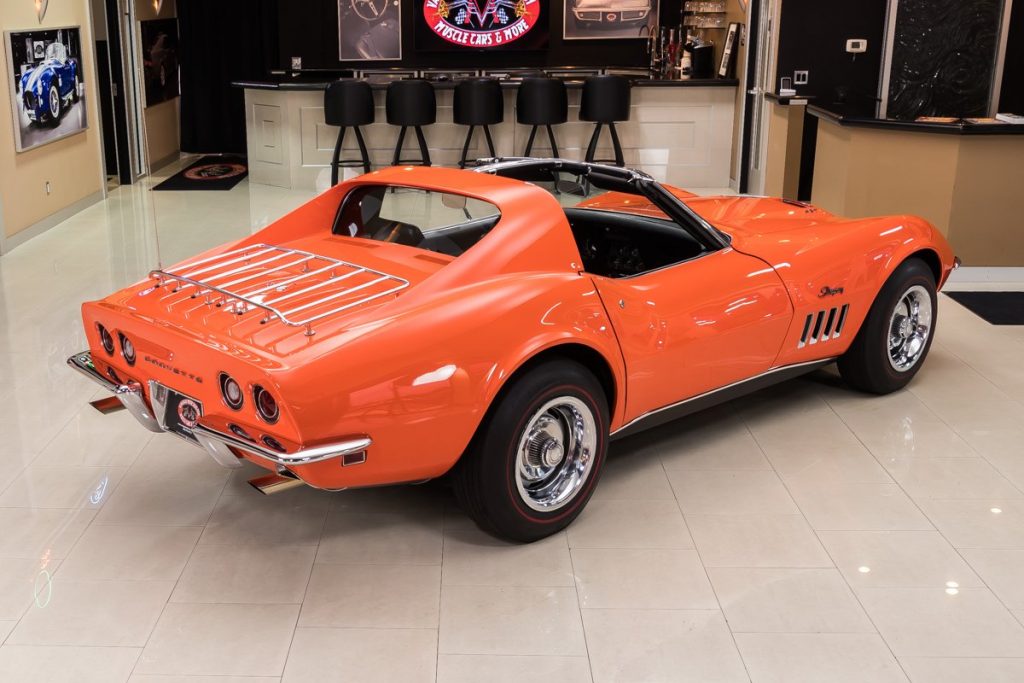 This Corvette features independent front and rear suspension as well as front and rear power disc brakes.  The car also comes equipped with power steering.  While the exhaust has been replaced on this car, it is a factory replacement and the correct exhaust system for this Corvette as originally equipped from the factory.  The car sits on 15-inch front and rear wheels wrapped in Firestone Red-Line F70-15 tires.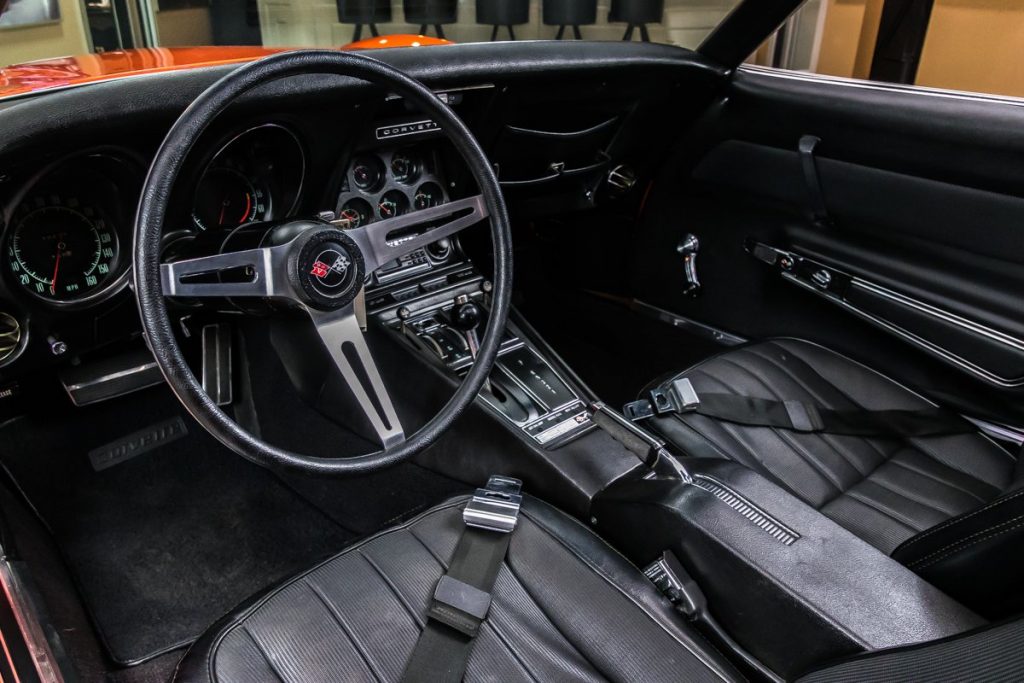 The interior of this beautiful Corvette is near-pristine and comes equipped with bucket seats, black upholstery and carpeting throughout the cabin.  The car includes an aftermarket AM/FM Radio with cassette deck, an auxiliary gauge cluster, an ashtray as well as storage compartments under the seats.   The carpet on this Corvette is in excellent condition, as are the door panels, the steering wheel, the seats and trim throughout the cockpit.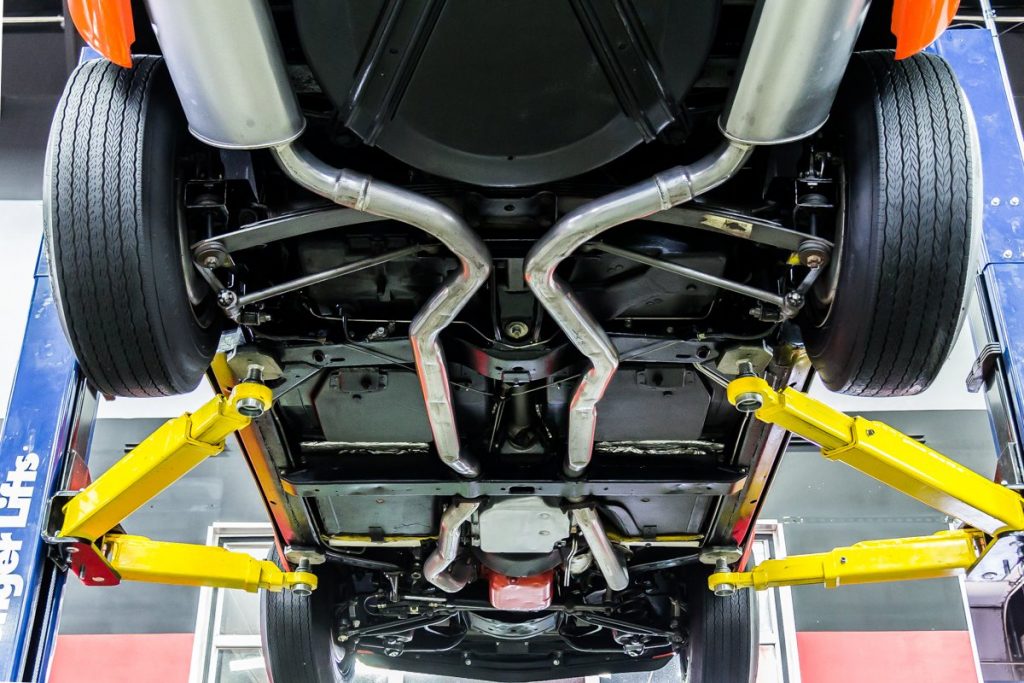 The underside of this Corvette features a new fuel tank, brake lines and the aforementioned exhaust system.  The frame and undercarriage on this car look better-than-new and have been meticulously maintained.  The same can be said about this entire Corvette.  The car has just 34,635 miles on the odometer, and has been driven sparingly since being restored.
The asking sales price on this Corvette is $69,900 although this seller will accept offers on the car.  To see the original posting on Ebay, please click here.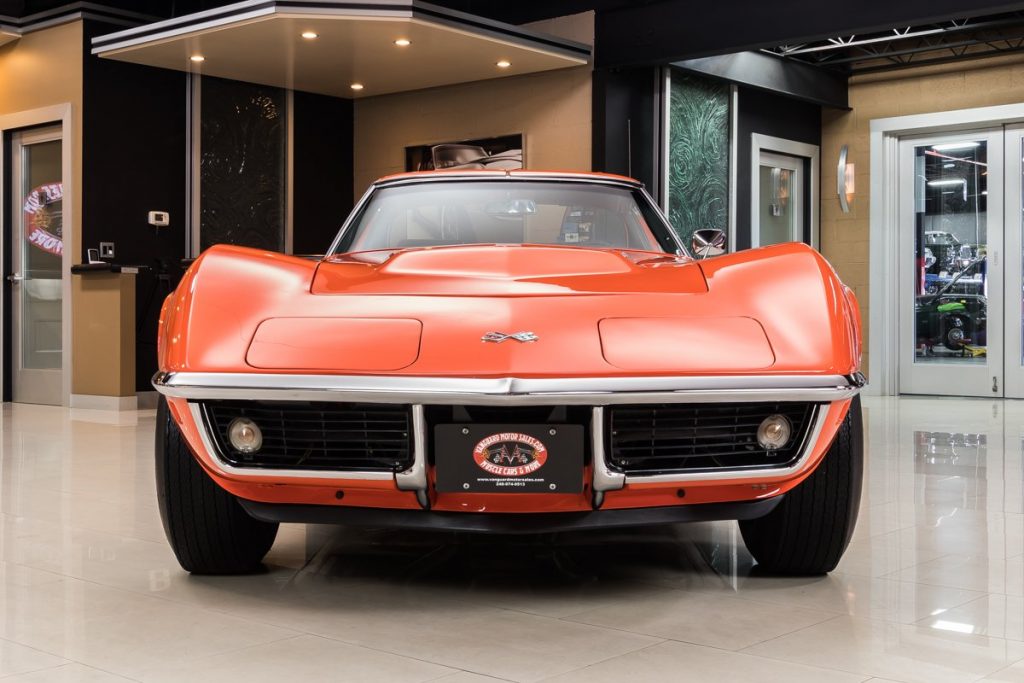 Although we found this Corvette for sale on Ebay, it is actually part of a collection of cars being sold by Vanguard Motor Sales.  Located in Plymouth, Michigan, Vanguard specializes in the sale and transport of classic and muscle cars throughout the United States as well as Canada, Australia, the United Kingdom, Germany, Sweden, Norway the UAE and many other countries.  They can assist with all the details in shipping internationally and will ensure your vehicle arrives safely to any destination in the United States.  We encourage you to visit their website for additional details.
Should you choose to bid on this car, we wish you the best of luck.  Corvsport.com has no professional affiliations with either Ebay or the seller of this automobile and has not been compensated in any way for sharing this listing.