FOR SALE: A 1990 Corvette ZR-1 with NO RESERVE!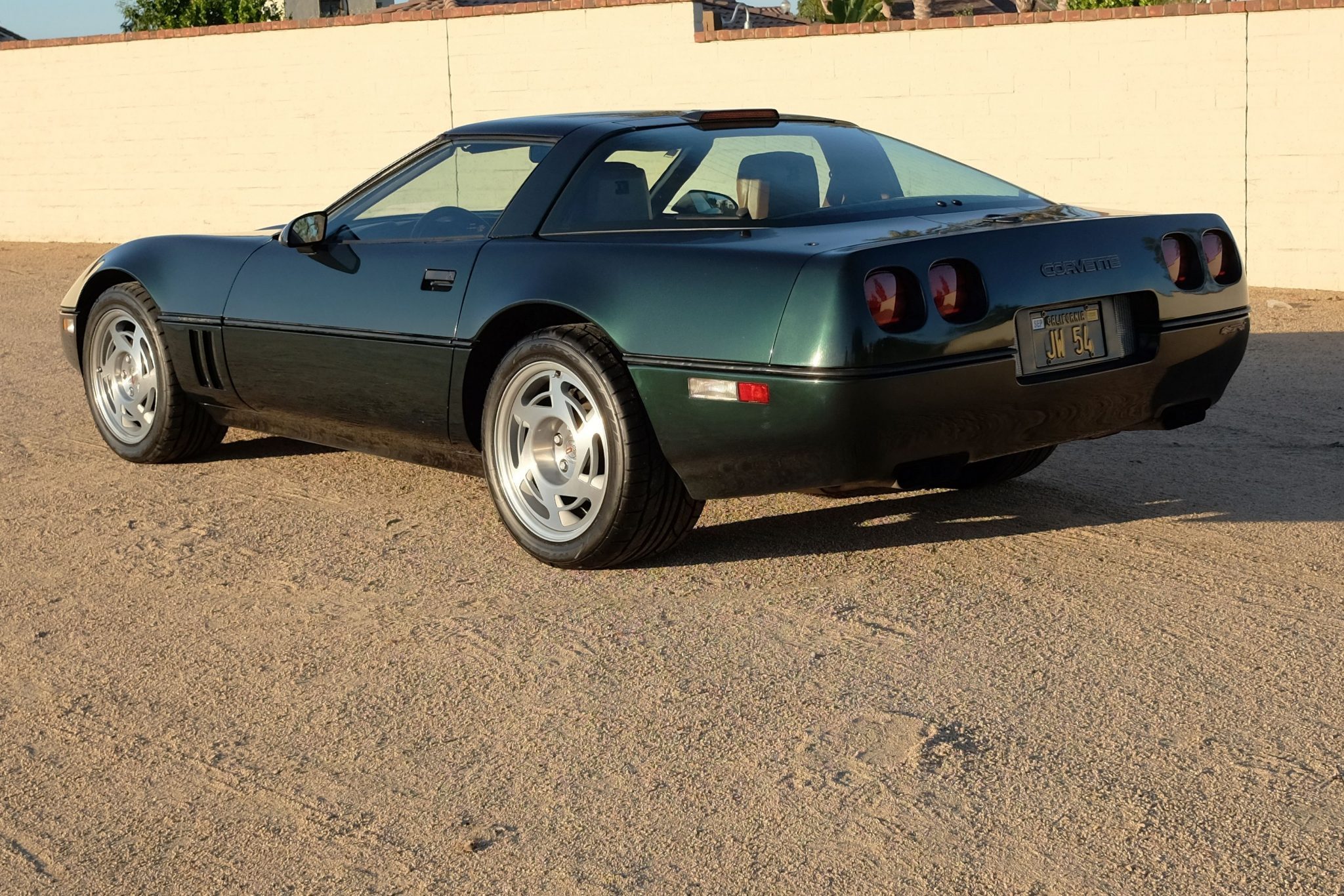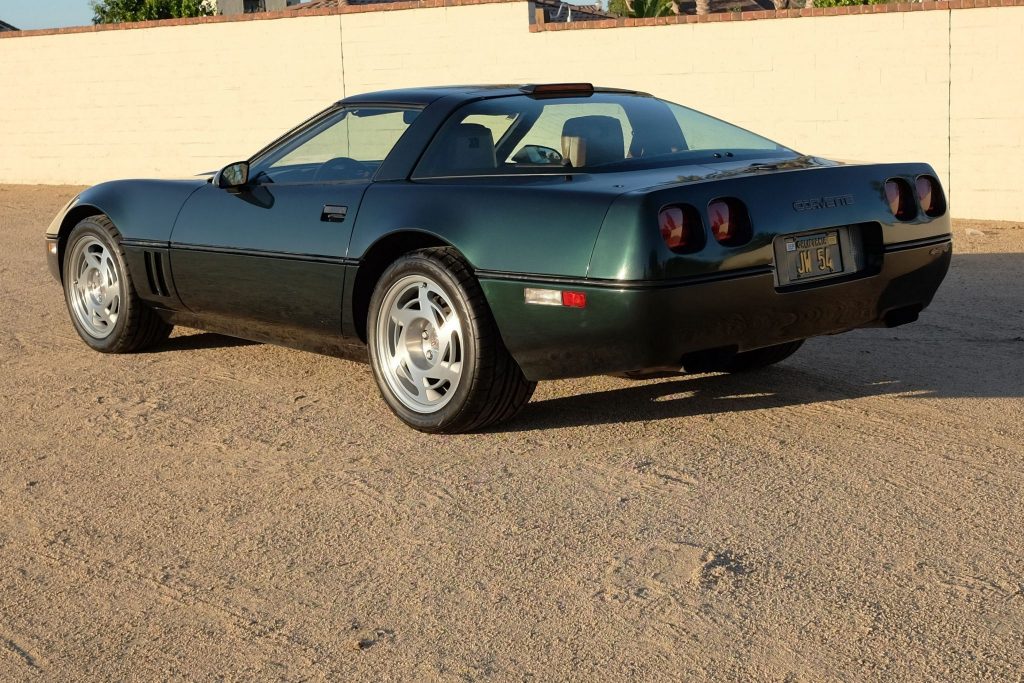 As we prepare for the weekend and for the first day of August (man this summer is flying by!), we wanted to share with you this 1990 Corvette ZR-1 that we found listed for sale-via-auction by our friends at bringatrailer.com.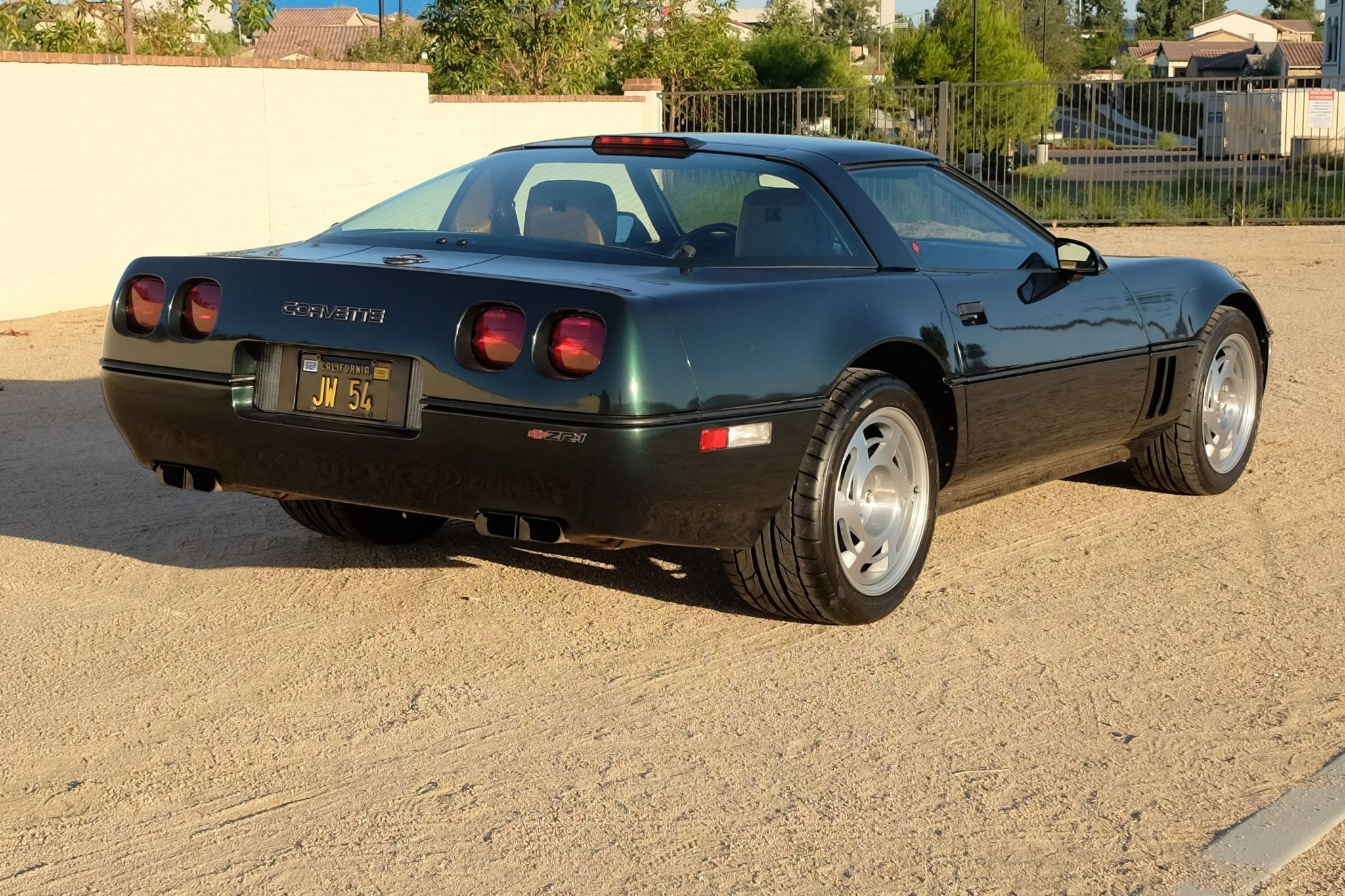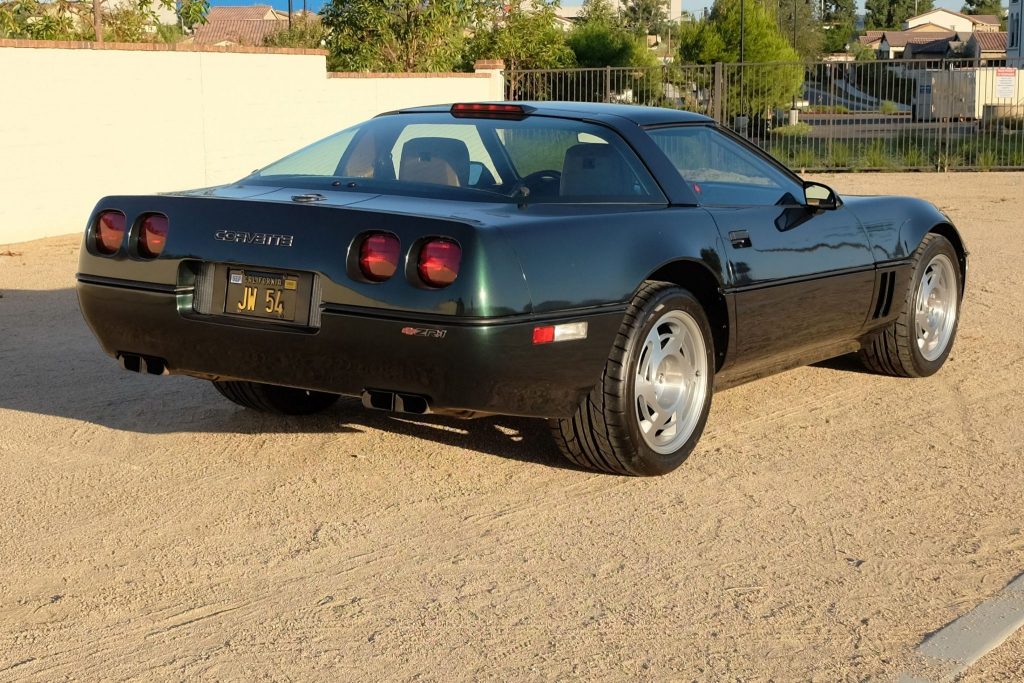 Normally we share cars that have price tags that live up in the stratosphere, but today's auction is different…we found this 1990 ZR-1 that is currently listed at just $5000.00 with NO RESERVE!  This auction has the potential to be an incredible deal for one, lucky, future Corvette owner out there.
Care to know more?  We thought you might!  Okay, here we go.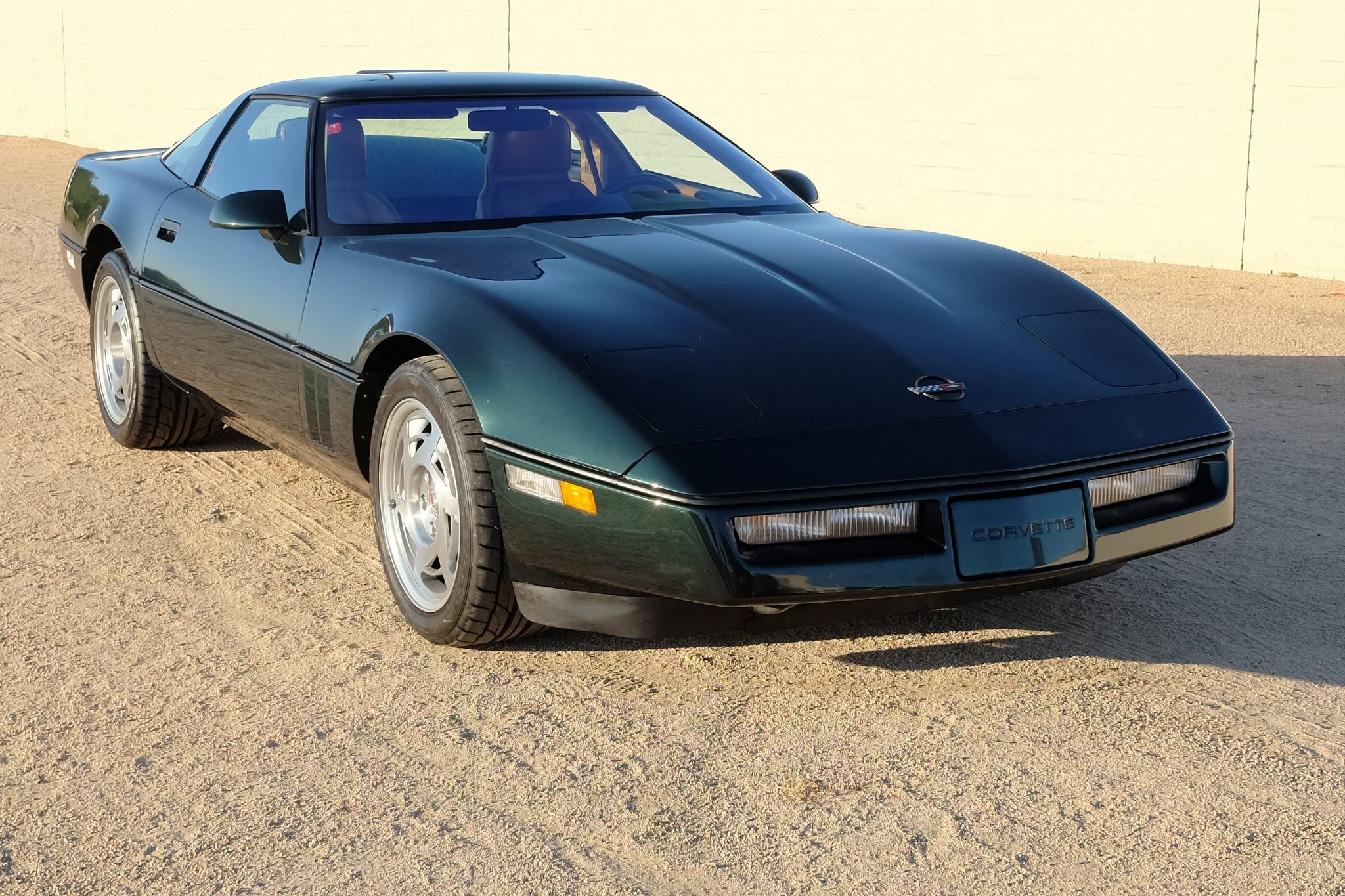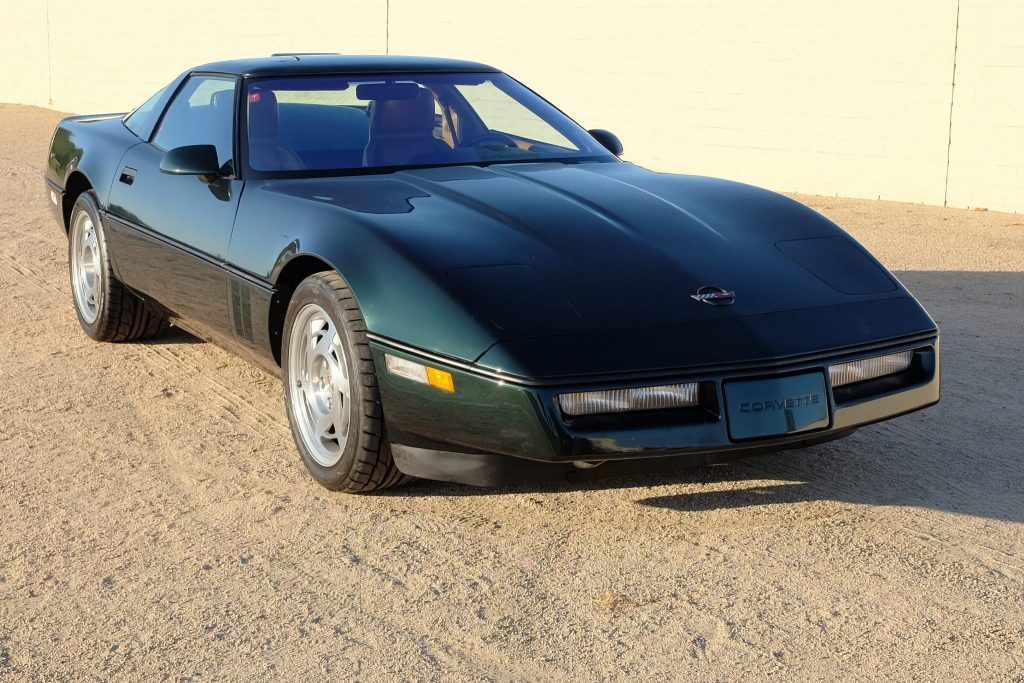 This 1990 Corvette ZR-1 is finished in its factory Polo Green Metallic (81U) over a Saddle leather interior.  (Sidebar: I remember when these cars were new (I was working for a Chevy dealer in Berea, Ohio at the time).  This was my favorite color-combination (except maybe for the black on black models.)
Like all fourth-generation ZR-1's, this Corvette features the wider rear bodywork and a convex rear fascia unique to the ZR-1 that year.  Additional equipment includes both the removable glass and body-colored roof panels, front fog light and pop-up headlights (that work exactly as when new.)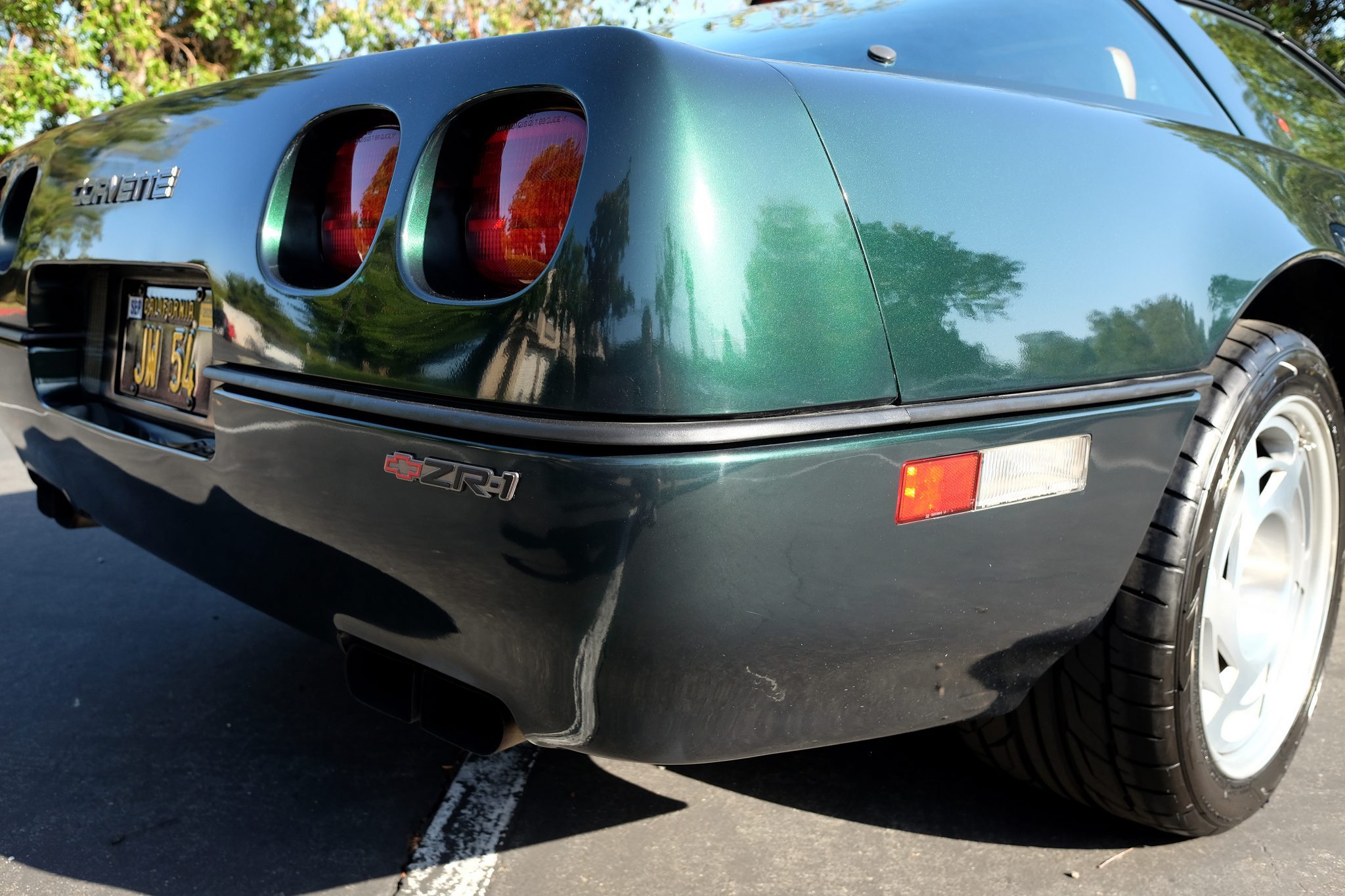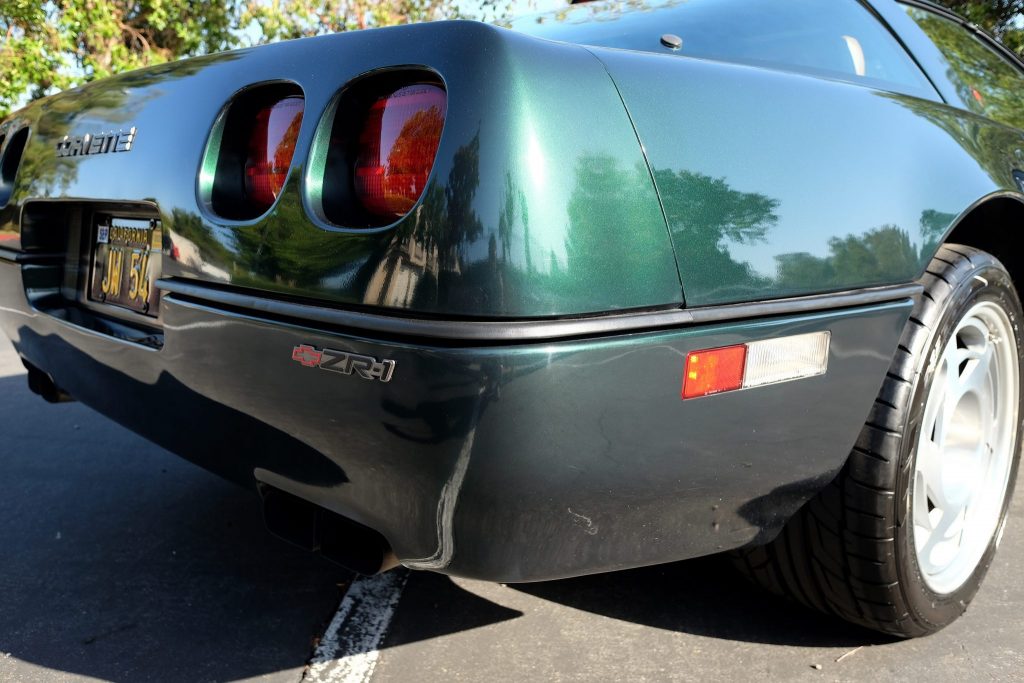 The car features staggered-width 17″ directional wheels wrapped in Nitto NT555 G2 tires.  The front times measure 275/40 while the rears are a beefy 315/35.  All four tires have a 2020 date code and were specially purchased and mounted prior to this car being listed for sale.  This Corvette also features the Bilstein Selective Ride Control (FX3) and has all new stainless-steel front brake lines that were installed by the previous owner.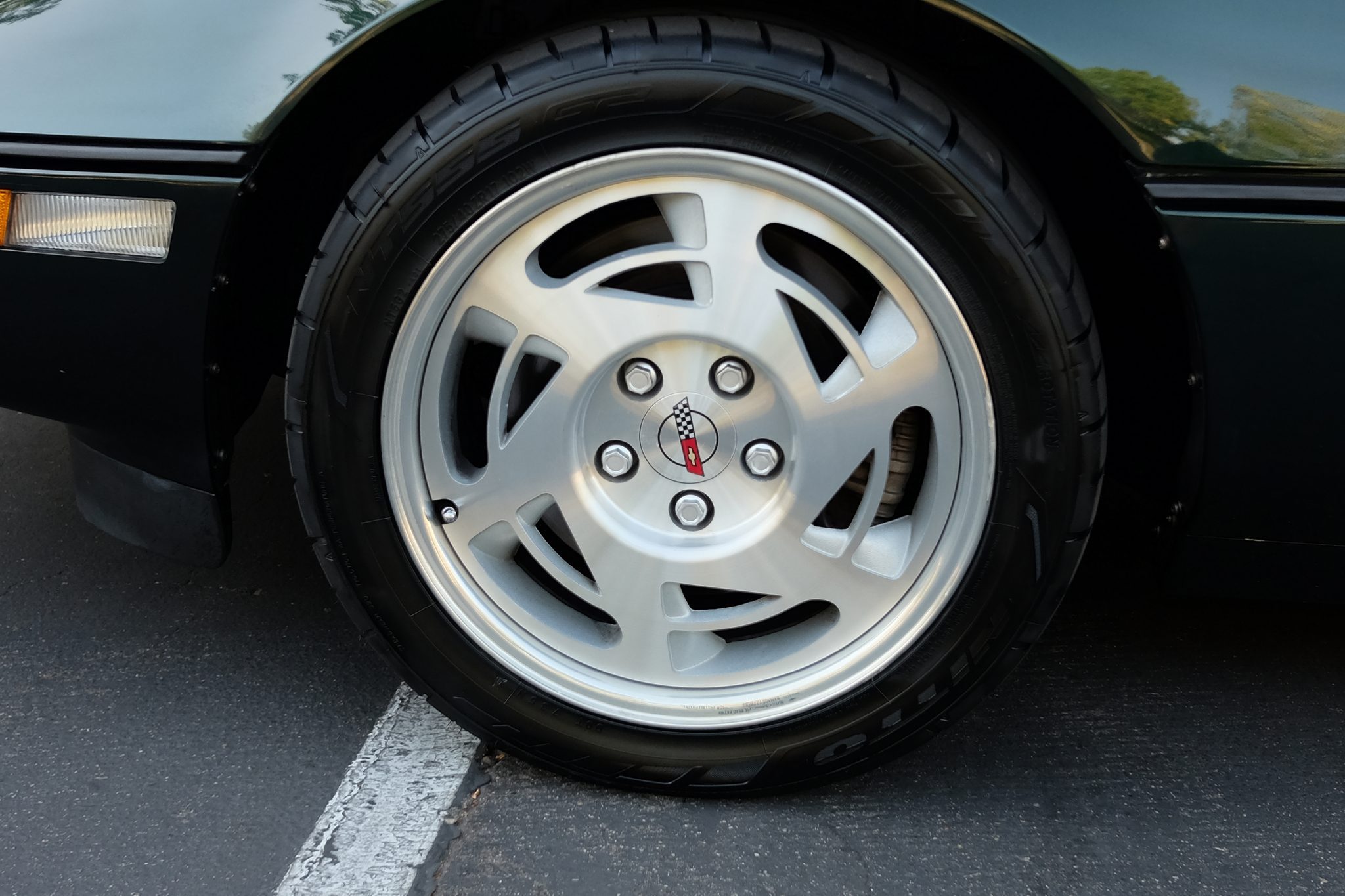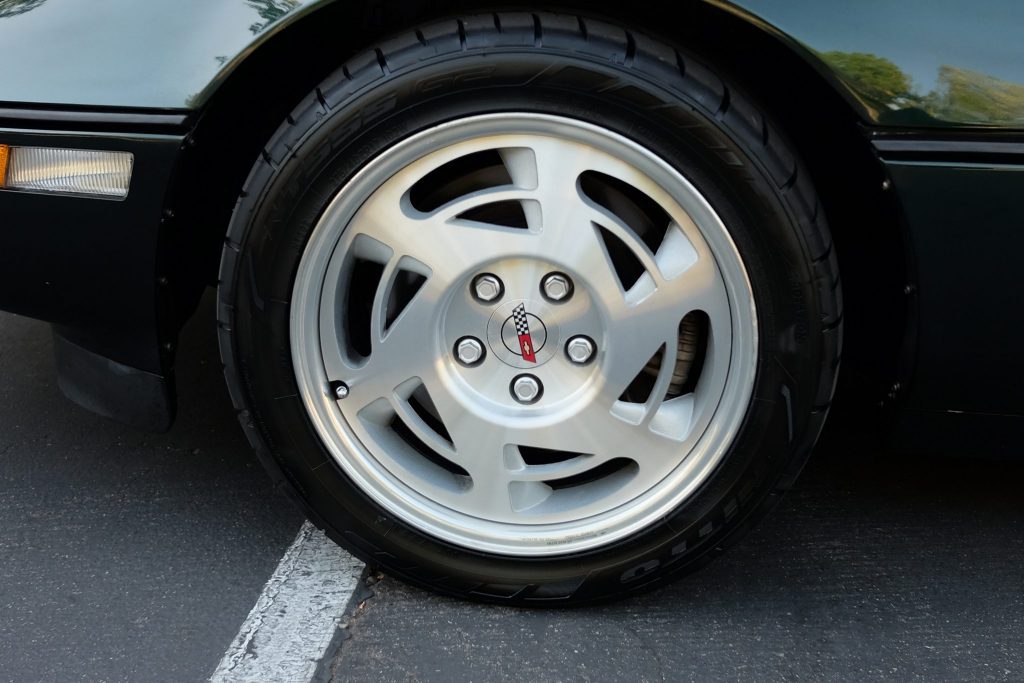 Under the hood, this 1990 Corvette ZR-1 features the Lotus-designed 5.7-liter LT5 V8 engine that carries a factory-rated 375 horsepower and 370 lb-ft of torque power rating (when new.)  Previous owners have enhanced the power of this already impressive ZR-1 by making multiple modifications, which include:
A Hailbeck Automotive Technology performance ECU chip
A DeWitts single-core aluminum radiator
A custom cat-back exhaust system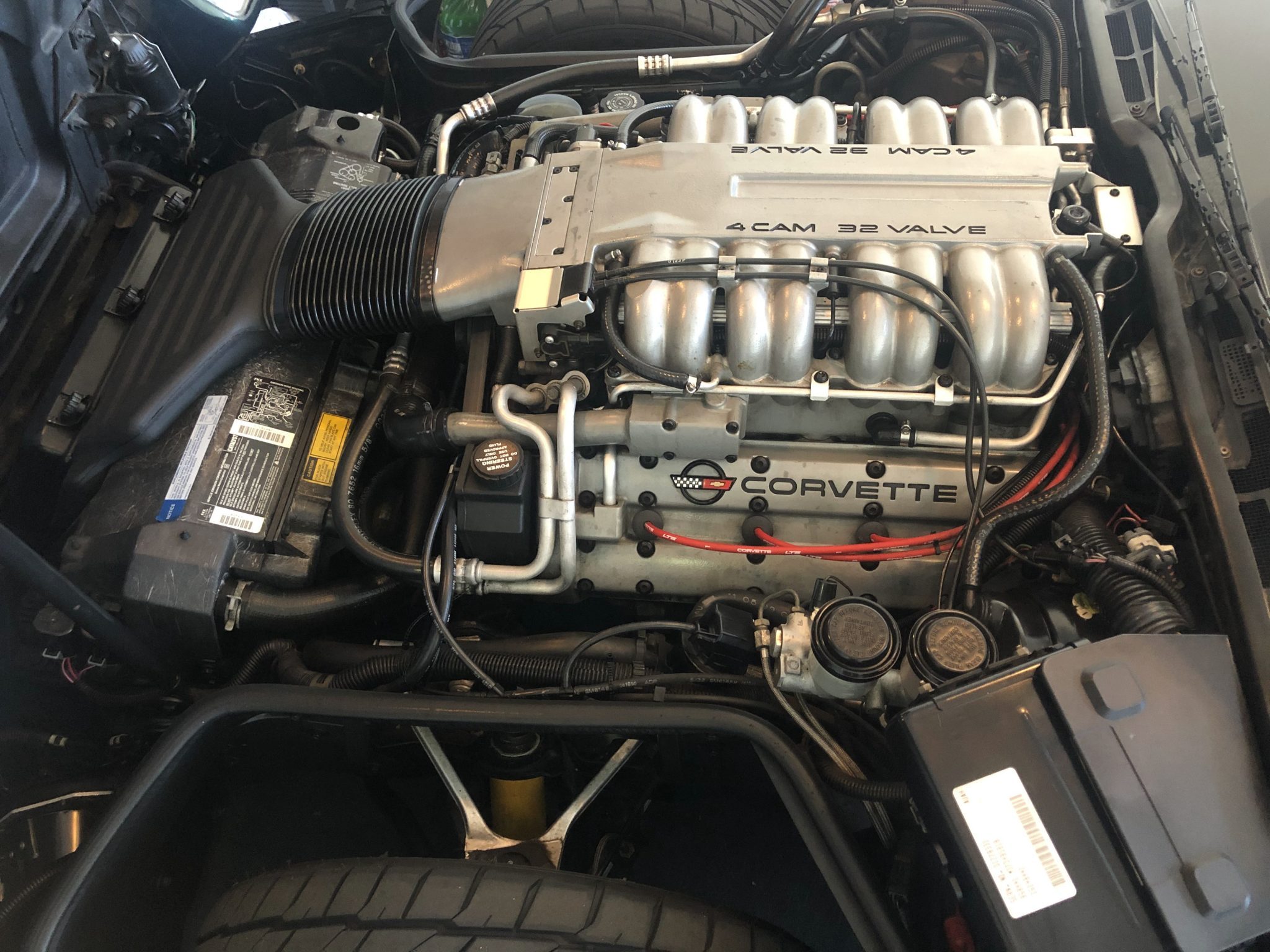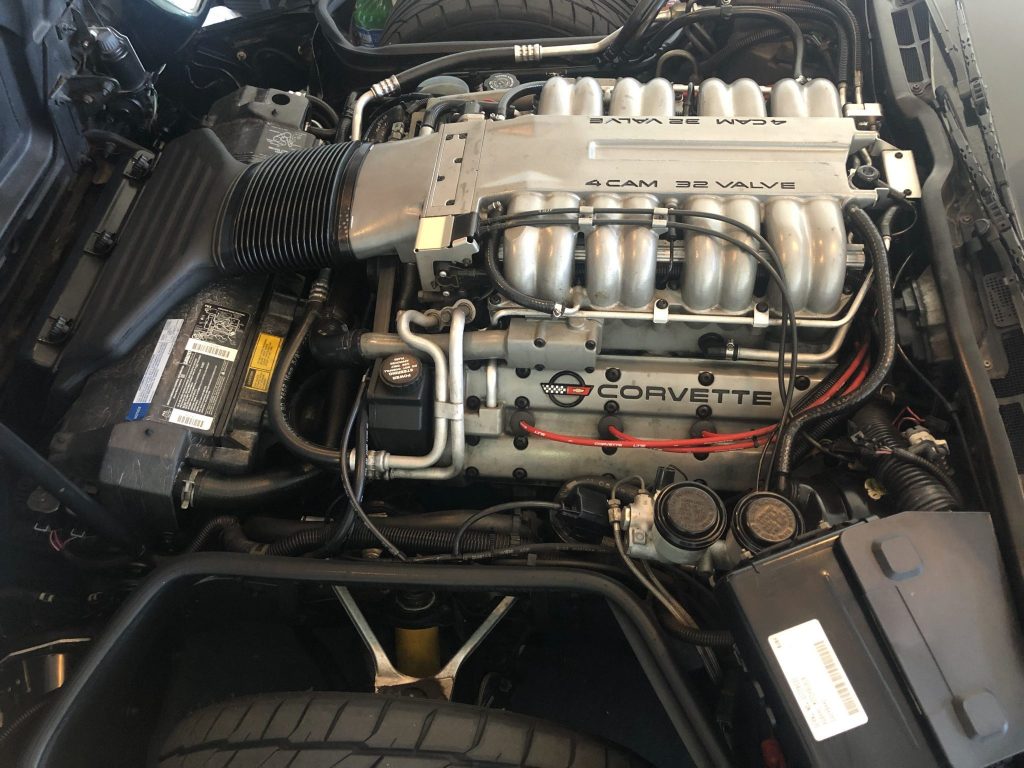 Additionally, work performed on this car during prior ownership includes new exhaust manifold gaskets and seals, new fuel injectors, new ignition coils, new thermostat, new battery, new oil-pressure sending unit, and intake plenum and injector housing gaskets.
The LT5 engine is paired to a ZF six-speed manual transmission.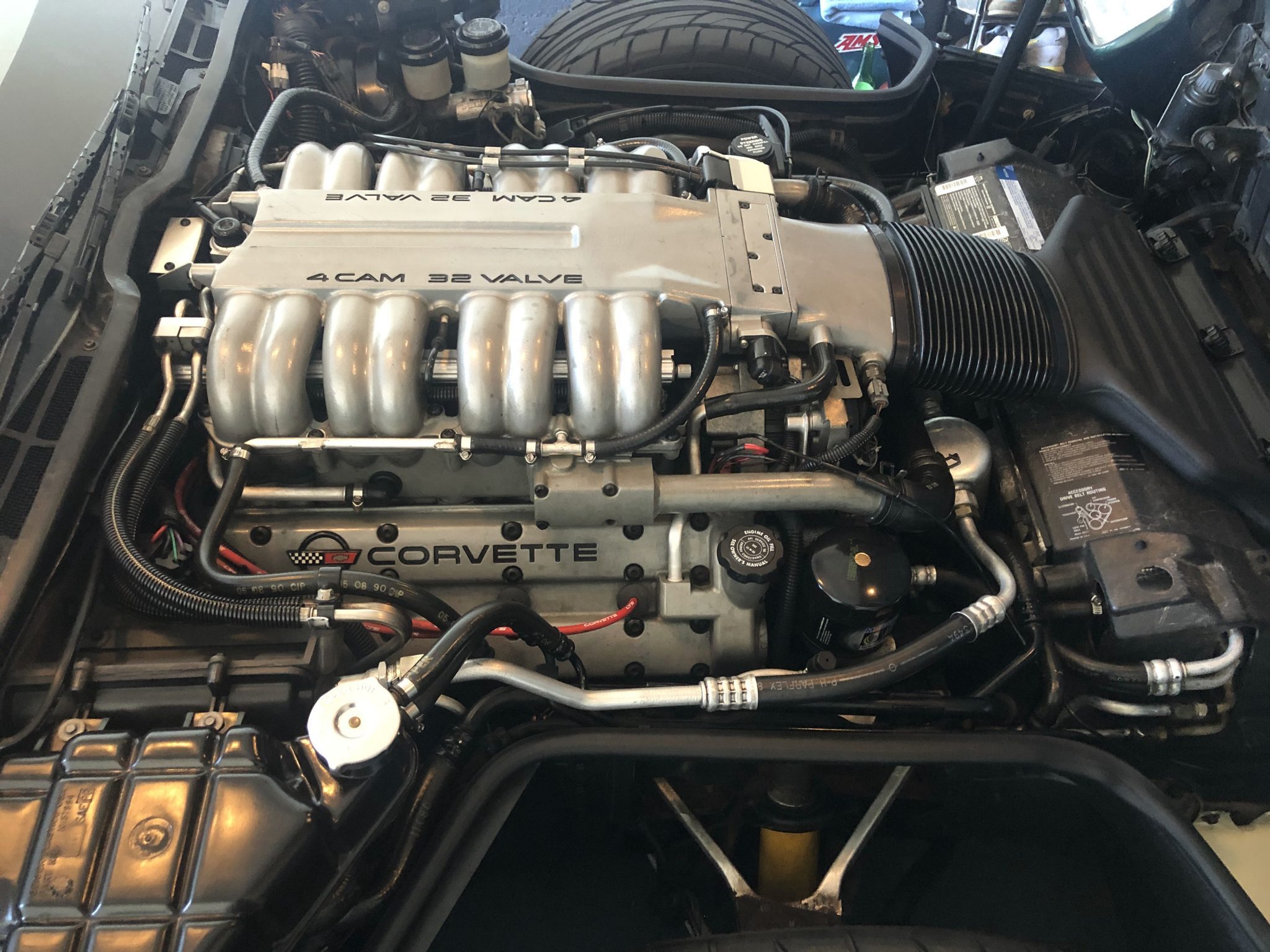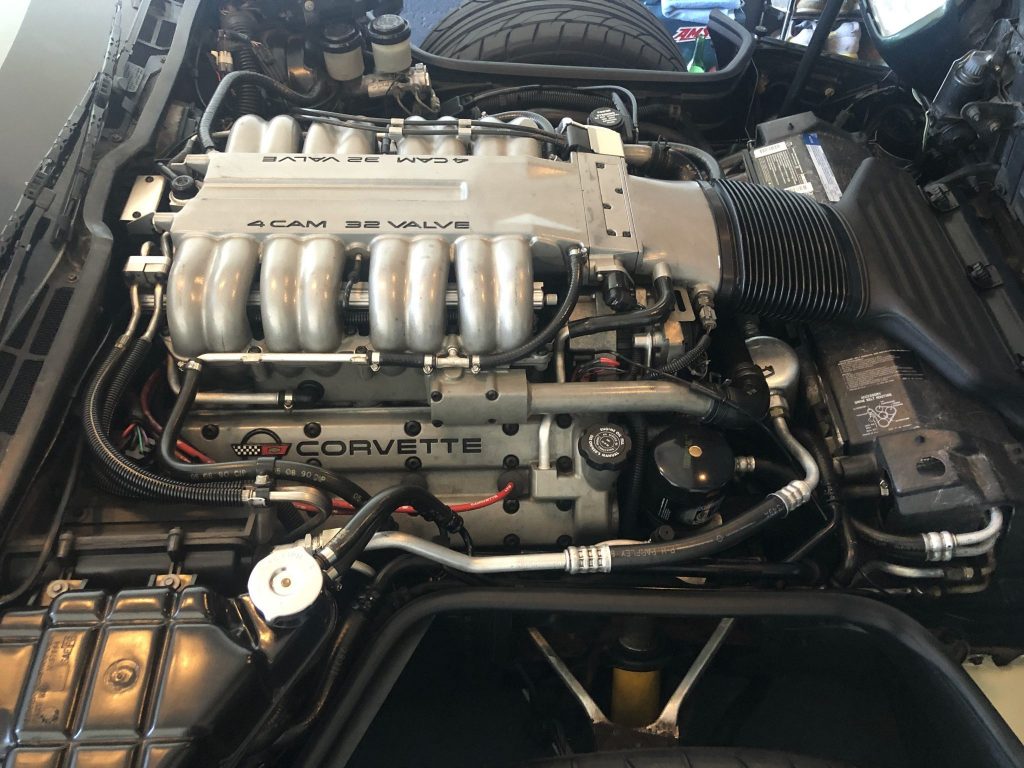 Moving to the car's interior, the cabin features six-way power-adjustable sports seats wrapped in the aforementioned Saddle colored leather along with a two-tone dashboard (tan and black), Saddle colored carpet throughout and ZR-1 logo floor mats.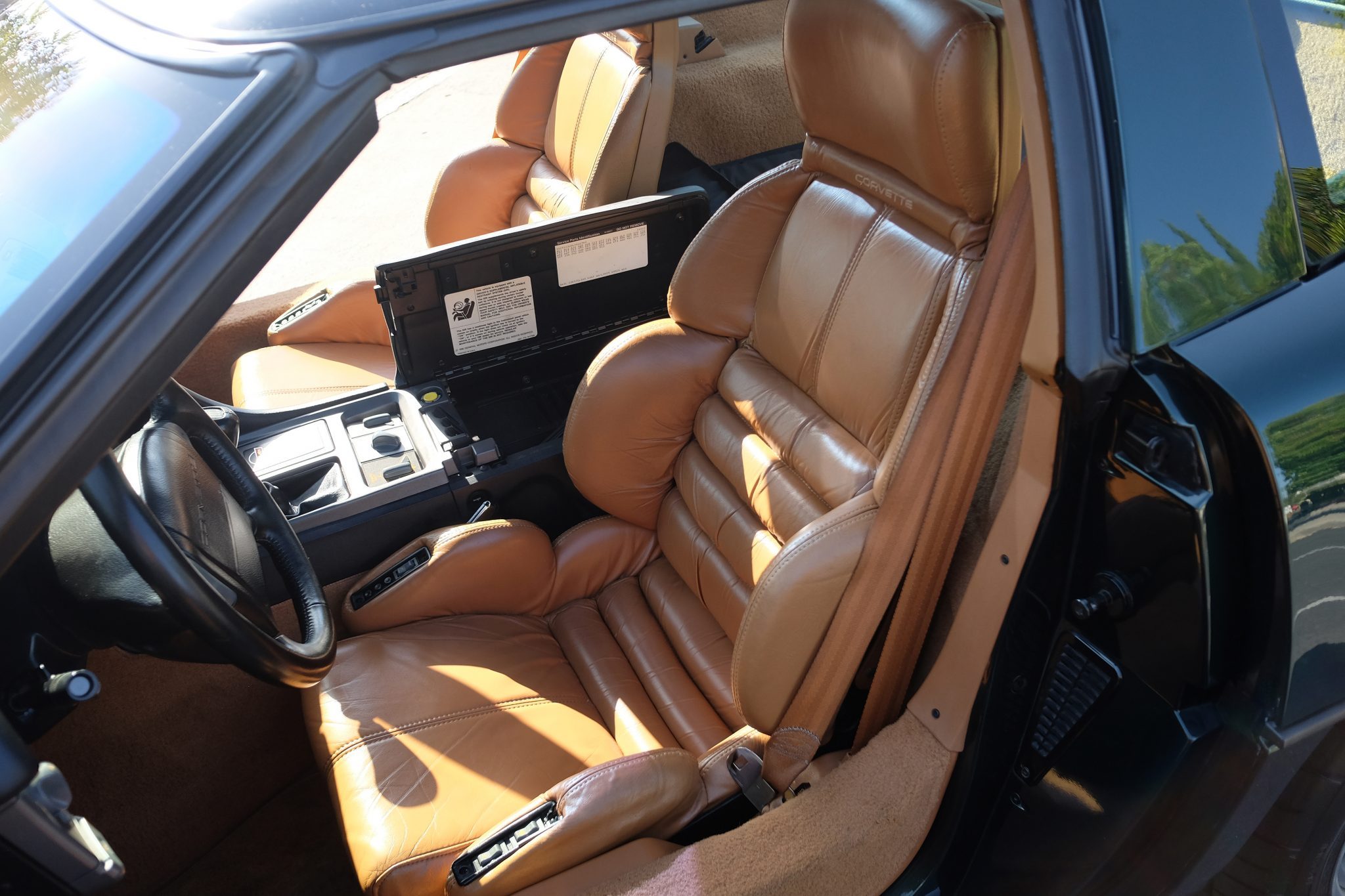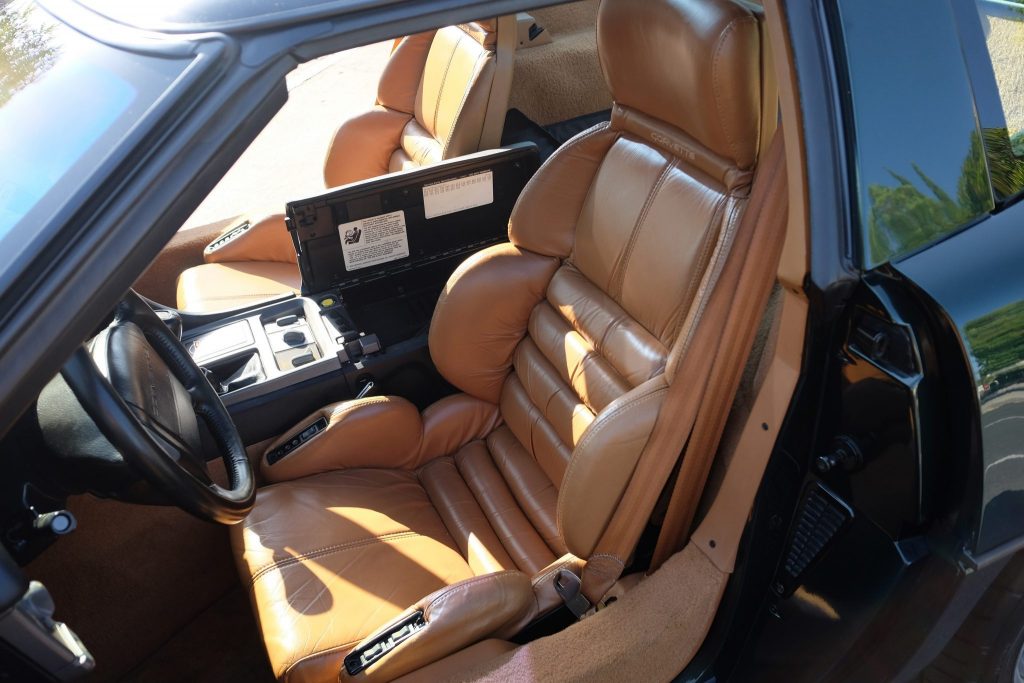 This 1990 ZR-1 features a number of creature comforts including an onboard computer, automatic climate control, and a Delco BOSE Gold Series AM/FM/CD with cassette sound system (which was the premium sound system offered by Chevrolet that year.)  The three-mode adjustable suspension is controlled via a selector switch mounted on the center console which allows the driver to select between the following modes: Touring, Sport or Performance.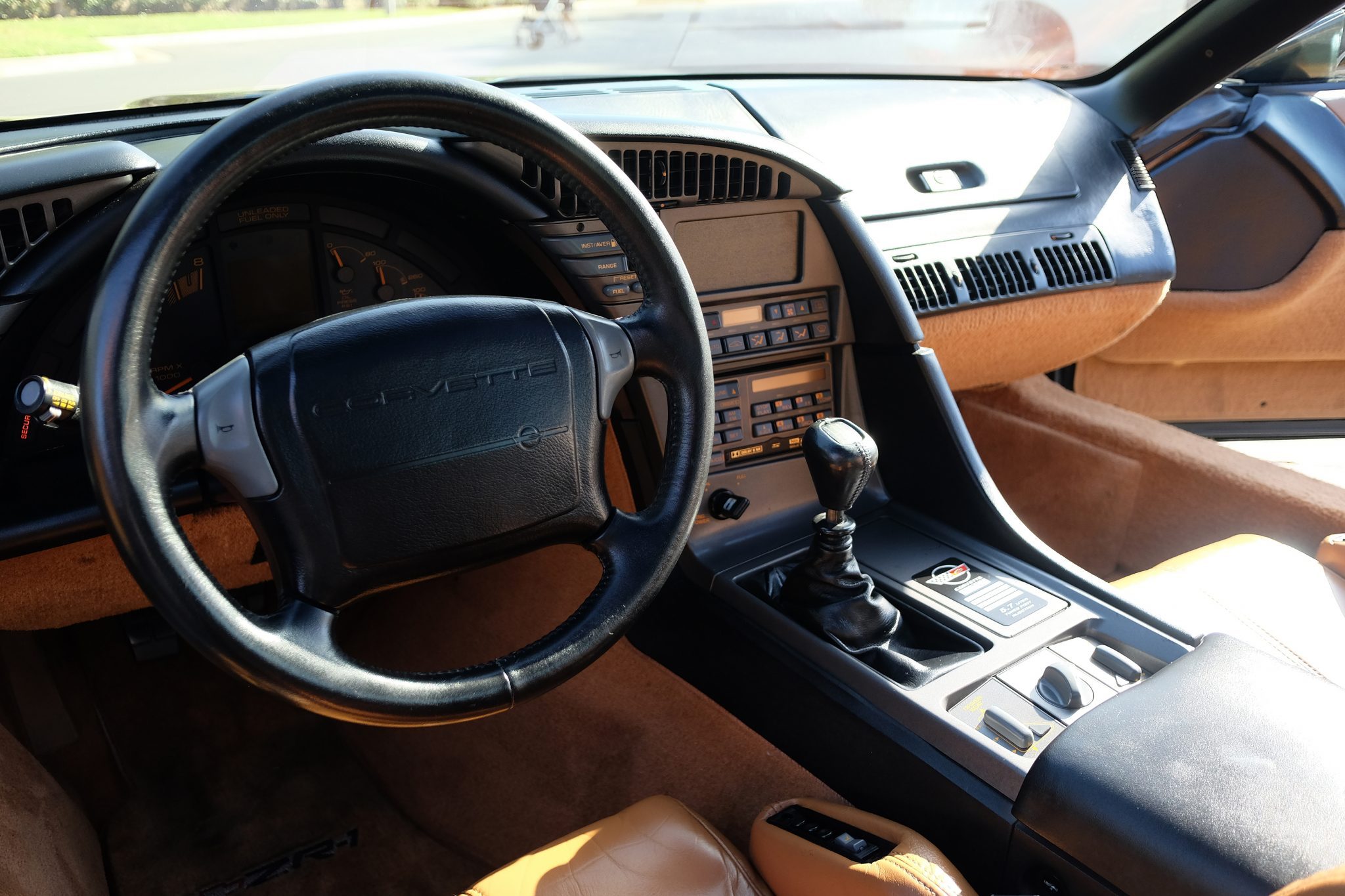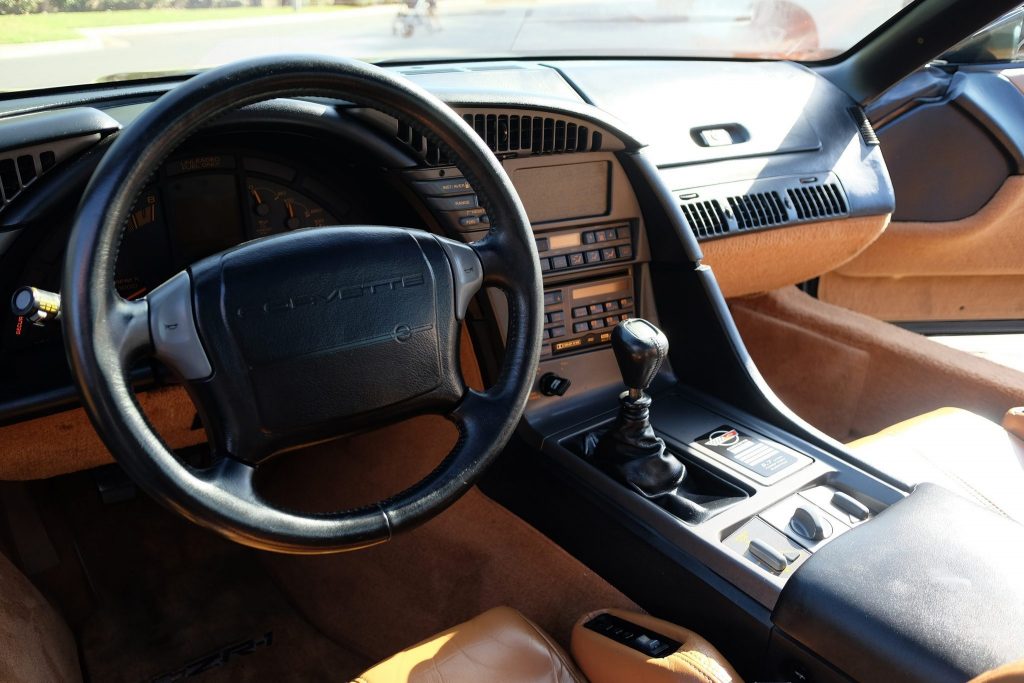 The leather-wrapped steering wheel, as well as the leather on the seats, appear to be in very good condition, especially given the car's age and mileage.  Speaking of mileage, the digital-and-analog dashboard shows just under 81k miles on the odometer, making this an exceptionally low mileage Corvette for a car that's now 30 years old!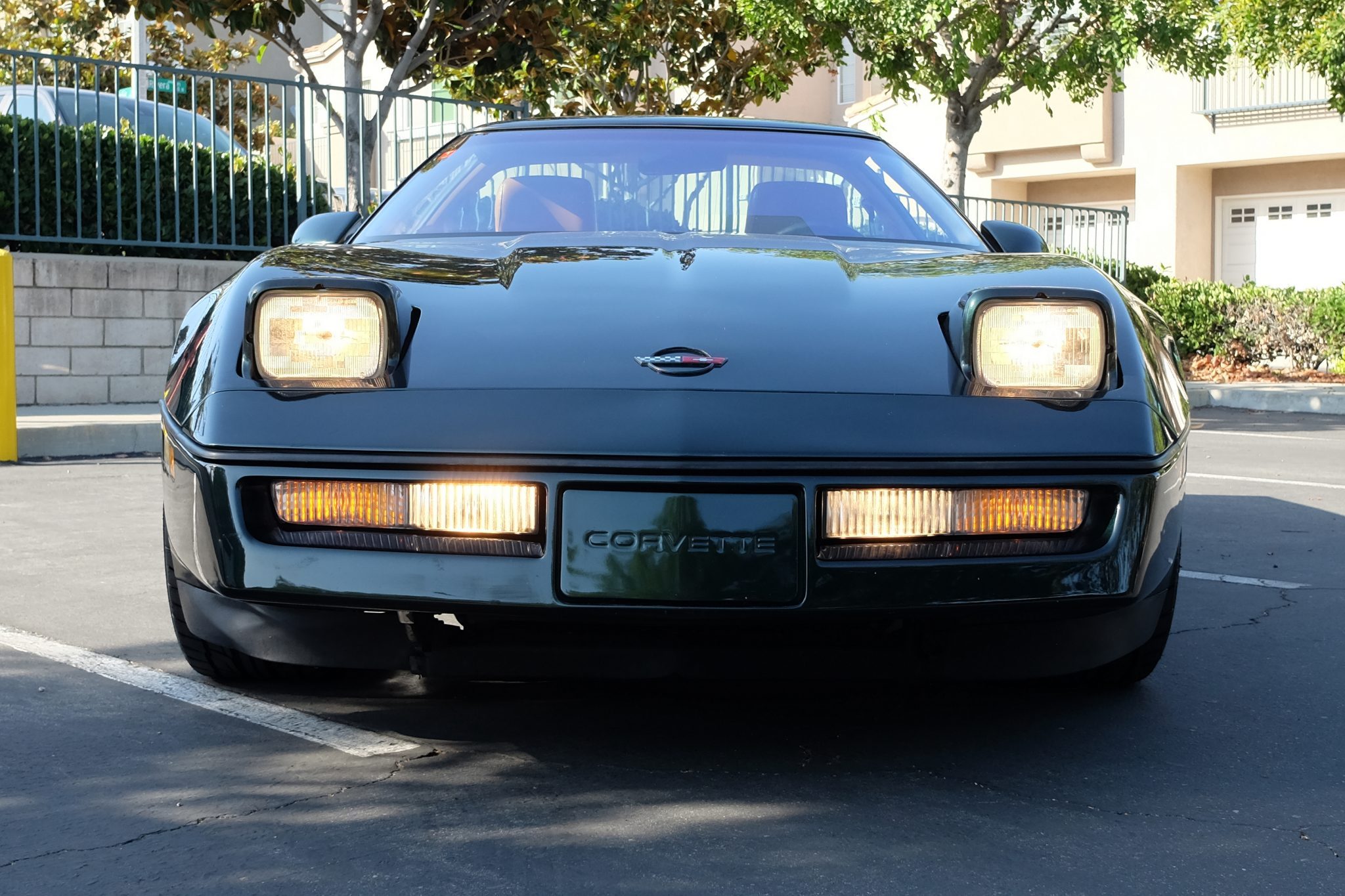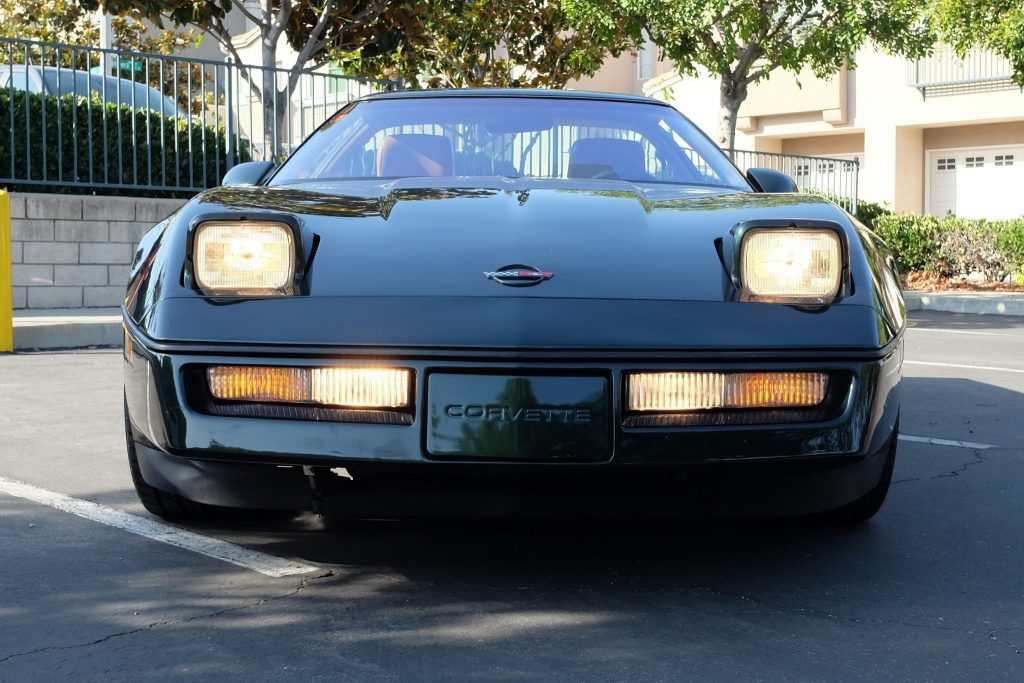 It's worth noting that all of the interior components work as expected, save for the driver and passenger seat bolsters, which will require either a new air pump or a rebuild of the existing air pump by its future owner.  Also, the passenger seat is currently fixed in its rearward most position.
This car was originally sold by C&M Chevrolet in San Diego, California in August, 1990.   When sold new, it had a total vehicle price of $69,760 (in 1990!)  This sell price included a pre-delivery inspection sheet, factory literautre, an owner's kit and a second copy of the window sticker.  All of these items are included as part of this auction as well.   Per a Carfax report that was run on this 1990 Corvette in July, 2020, this Corvette has had no accidents or damage since new.  It has been registered in California, South Dakota and Pennsylvania.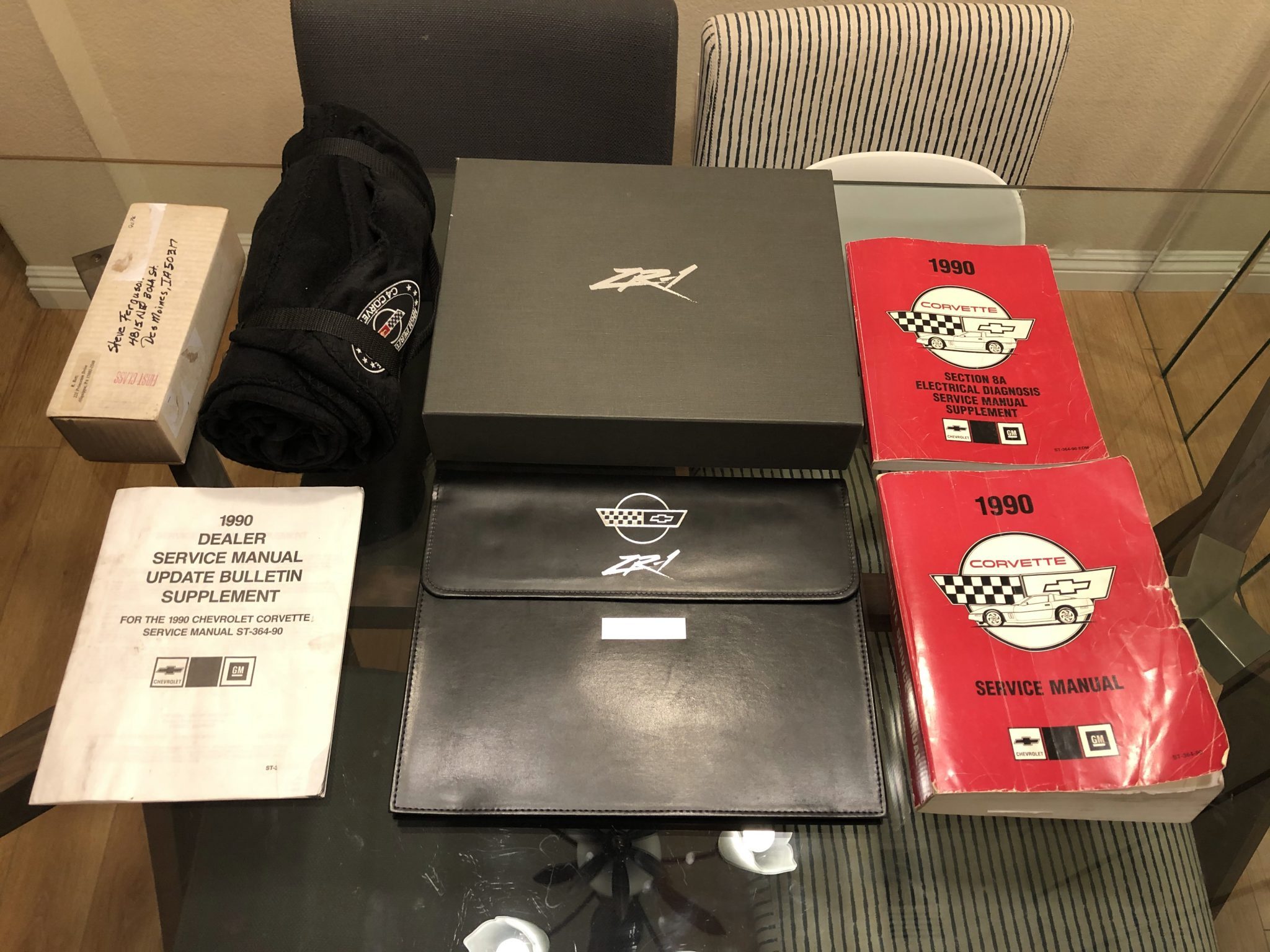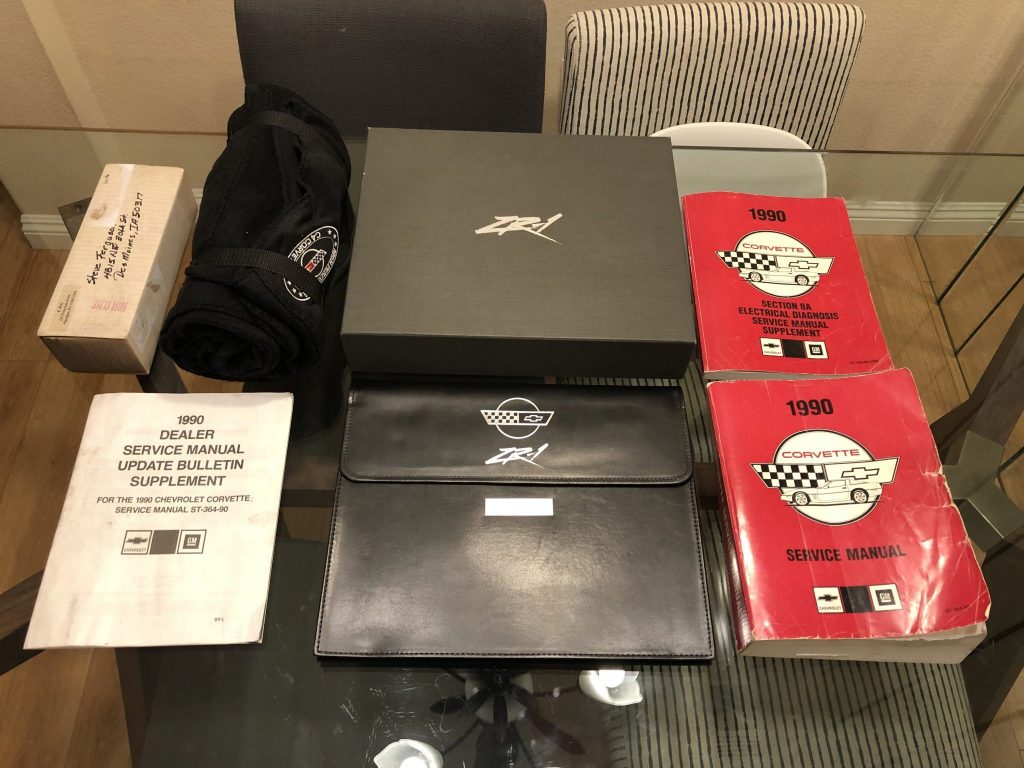 The current owner purchased this car in 2018 and it currently resides in Placentia, California.  You can view the original posting (with lots more pics and a video) by clicking here.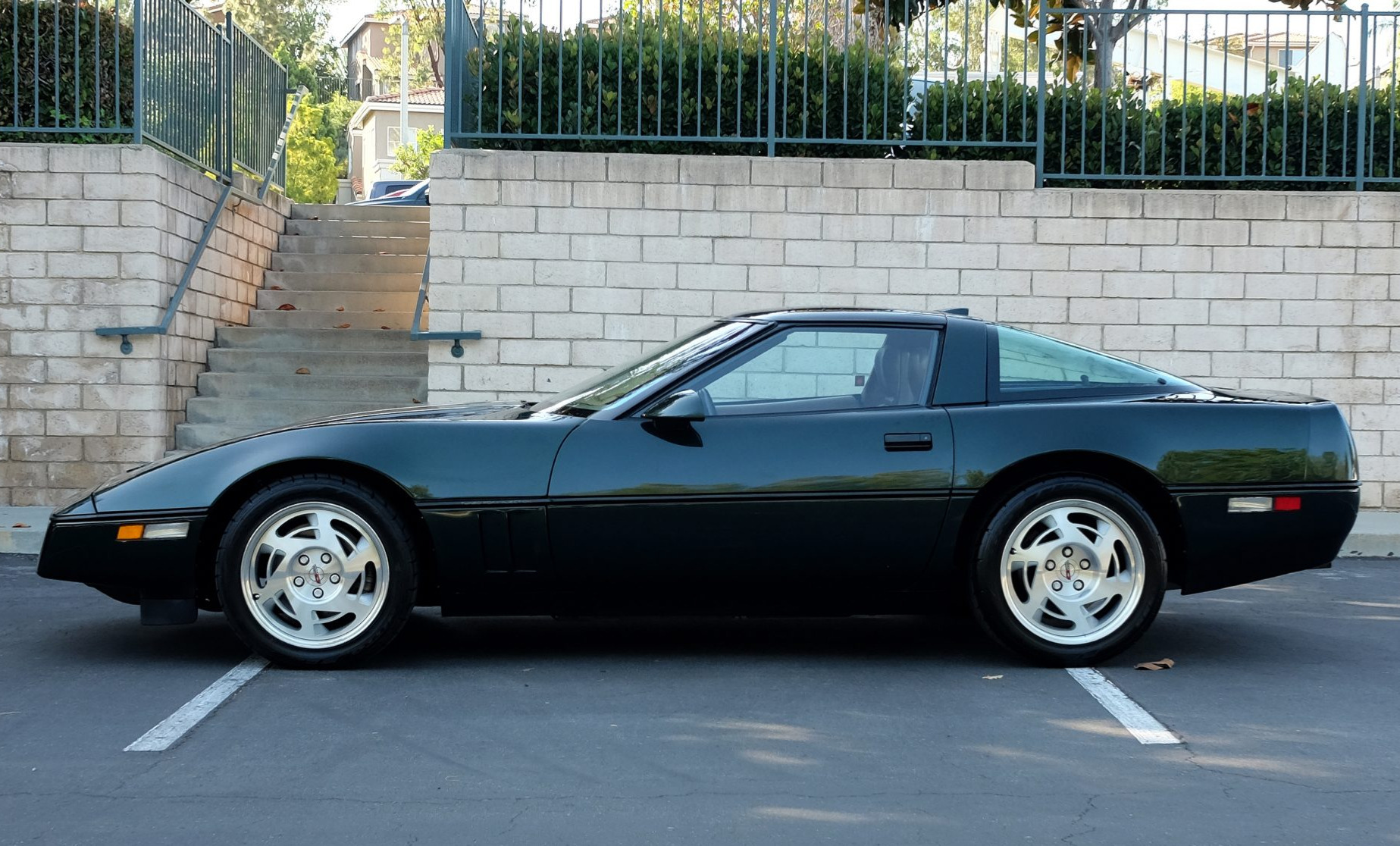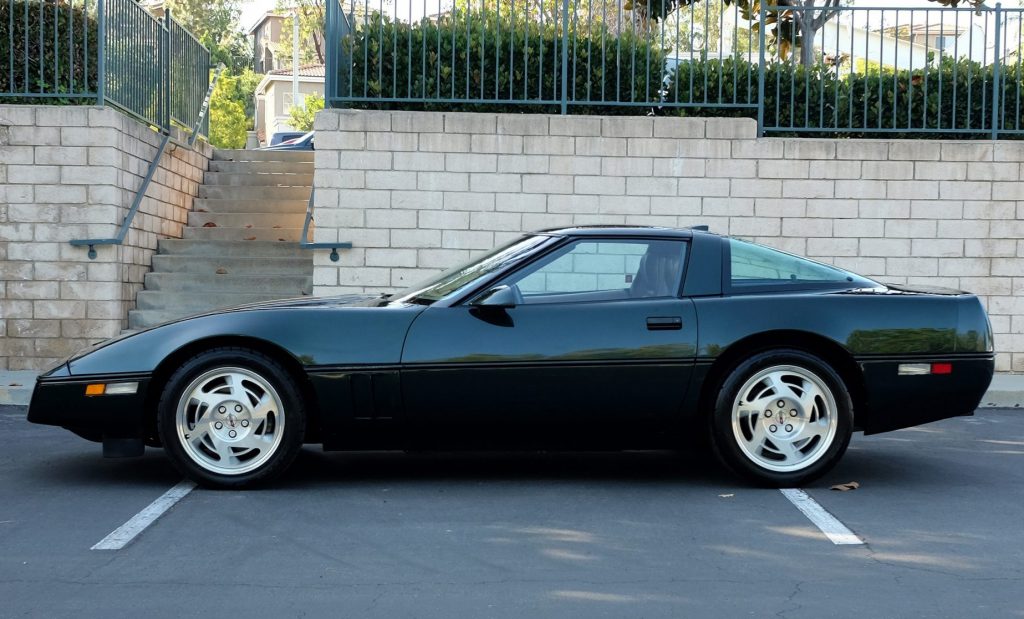 Should you choose to bid on this car, we wish you the best of luck.  Corvsport.com has no professional affiliations with either bringatrailer.com or the seller of this automobile and has not been compensated in any way for sharing this listing.