FOR SALE: A Stock 1977 Corvette Coupe
Last week, Corvsport.com introduced you to a custom-built 1965 C2 Corvette Convertible being sold in southern California via an online auction.  This week, we look to our friends in the "Great White North" as we present you with a 1977 C3 Corvette coupe that's current being sold by the same auction site – bringatrailer.com.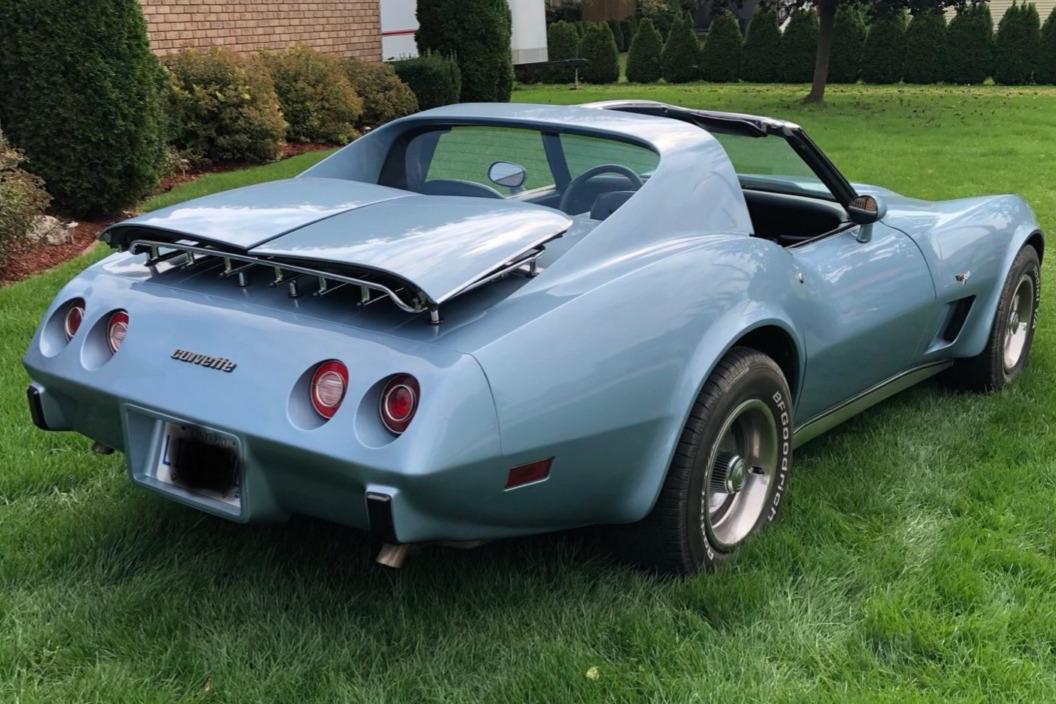 This 1977 Chevrolet Corvette is located in Centralia, Ontario, Canada.  The seller, who goes by the username "ninjajustin," has posted his 1977 Corvette for sale with a starting bid of just $1,500.00!  (NOTE: At the time of this posting, the car is currently bid at $2,000.00).  The seller has owned this car for twenty years.  Judging from the pictures of the car, it appears that he has taken great care of this classic Corvette.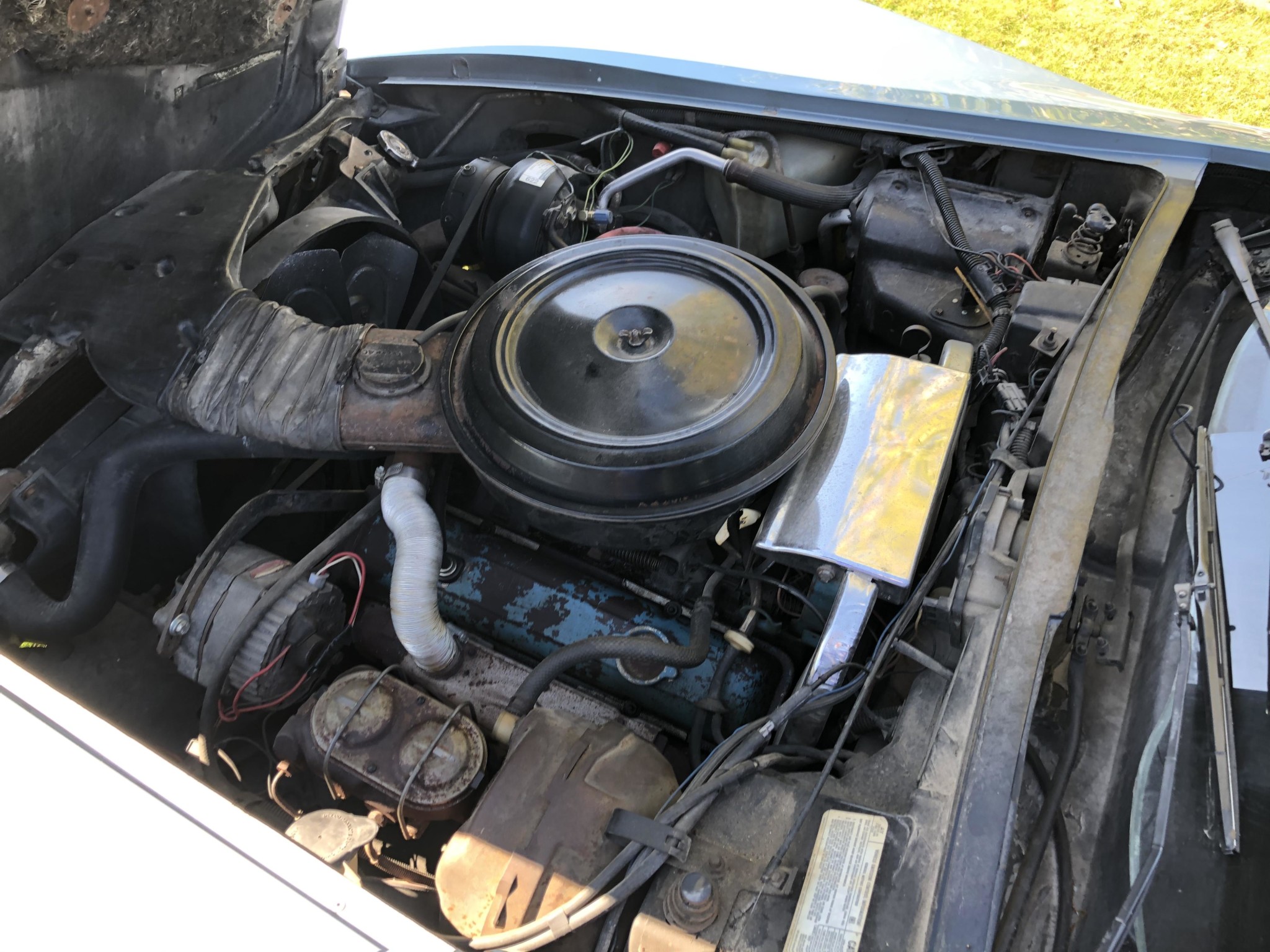 This Corvette features the stock L48 350 cubic-inch V8 rated at 180 horsepower and 270 lb-ft of torque.  It features a single four-barrel carburetor.  The V8 is paired to a three-speed Turbo-Hydramatic automatic transmission.  The seller states that the engine received a tune-up and oil change in May, 2019.
Outwardly, this Corvette is finished in the factory Corvette Light Blue paint. It is equipped with removable T-tops and factory luggage rack.  The car features factory 15-inch rally wheels with silver trim-rings and hubcaps wrapped in BF Goodrich T/A tires.   The car also features power-assisted, four-wheel disc brakes.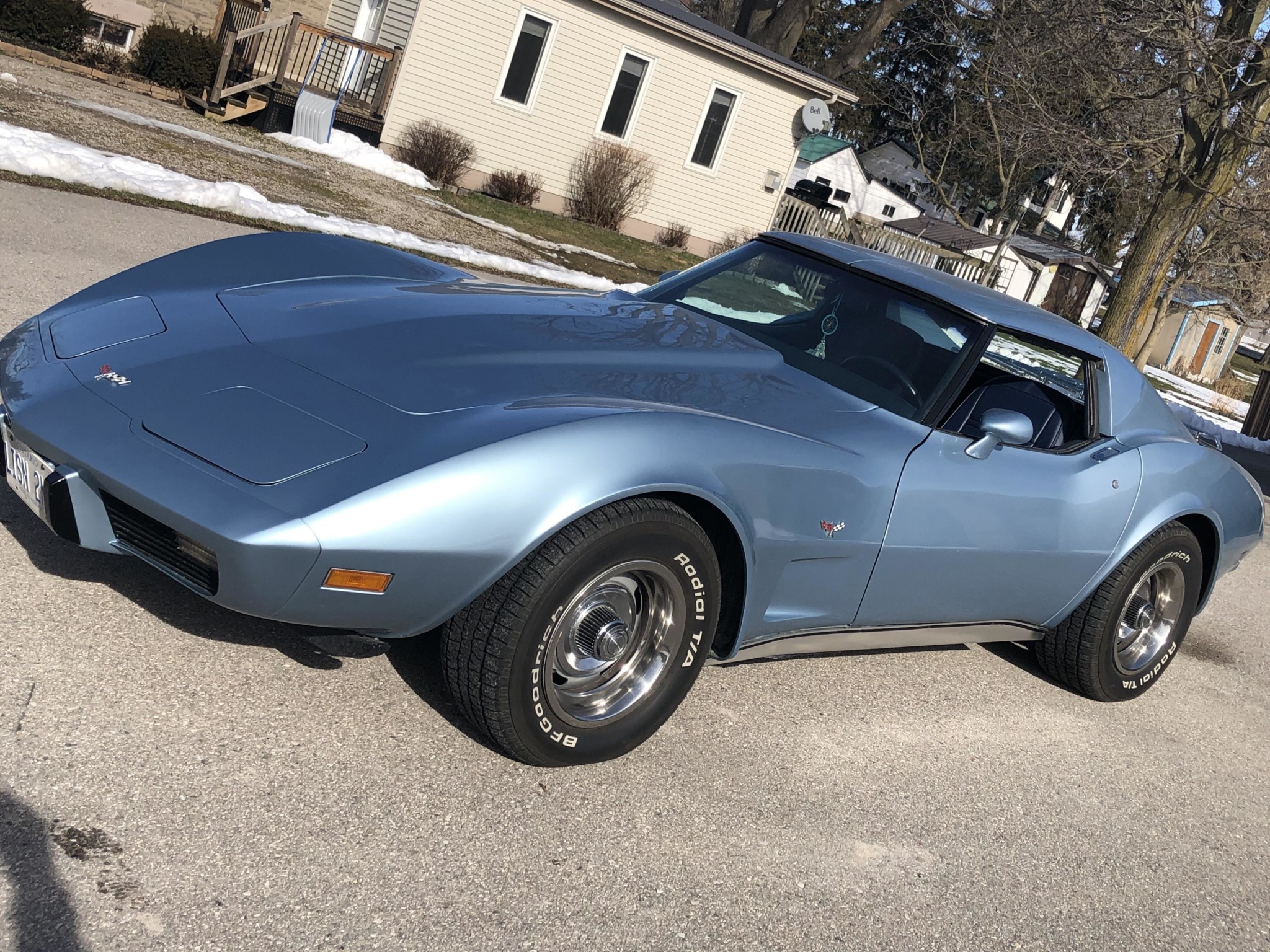 Moving to the Corvette's interior, this 1977 Corvette is finished in factory blue with matching dashboard and door panels.  The car features power windows, rear-window defroster, a tilt-and-telescoping steering column and a leather-wrapped steering wheel.  An aftermarket Pioneer stereo unit has been installed and the car's seats and carpeting were replaced approximately two-years ago.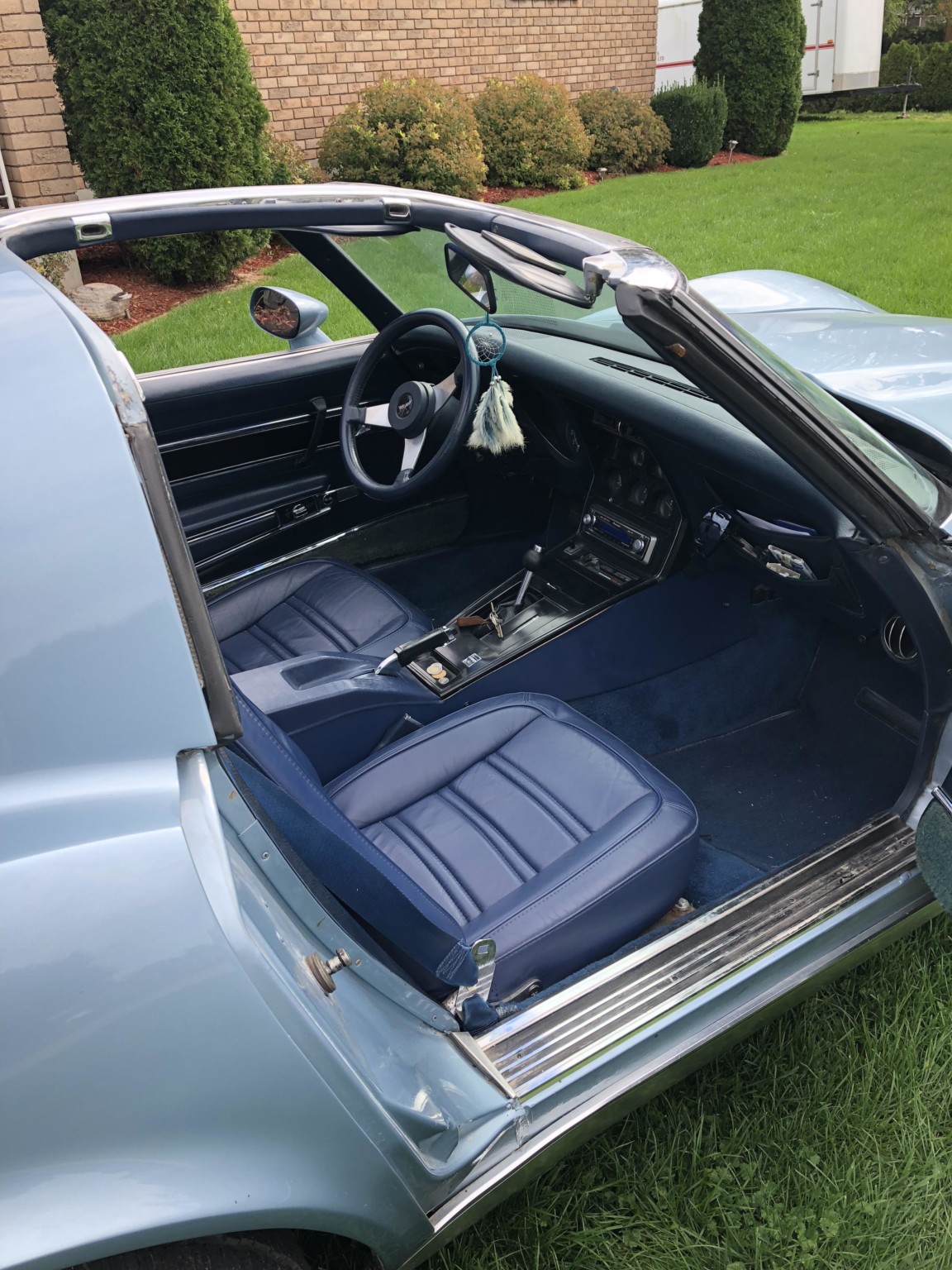 The Corvette also features a 160-mph speedometer and a 7k-rpm tachometer, along with the factory auxiliary gauges housed in the dash-area of the center console.  The car's five-digit odometer shows approximately 49k miles, of which 10k miles were added by the current seller since purchasing the car approximately 20 years ago.  The car's actual miles are unknown.  NOTE: Despite being owned/registered in Canada, this car's dashboard features U.S. gauges (showing both MPH/KPH).
This 1977 C3 Corvette is being sold as-is with an Ontario registration.
You can visit the auction at bringatrailer.com by clicking here.

While this 1977 Corvette is not in show-car condition, it appears to be a clean – and AFFORDABLE – third-generation Corvette
Should you choose to bid on this car, we wish you the best of luck.  Corvsport.com has no professional ties to buildatrailer.com and has not been compensated in any way for sharing this listing.
Location: Centralia, Ontario
Chassis: 1Z37L7S428665
49K Miles Shown, TMU
350ci V8
Three-Speed TH Automatic
Metallic Light Blue over Blue
Removable T-Top Roof Panels
Luggage Rack
Rally Wheels
Owned 20 Years