The Corvette ZR1 was first introduced in 1970 as the successor to the L88 Corvette.  The car, which could be ordered as Regular Production Option (RPO) ZR1, came equipped with a new, solid-lifter, small-block engine that GM designated the LT1. The LT1 engine, which was manufactured by GM from 1970–1972,  was a 350 cubic-inch small block that produced 370 horsepower.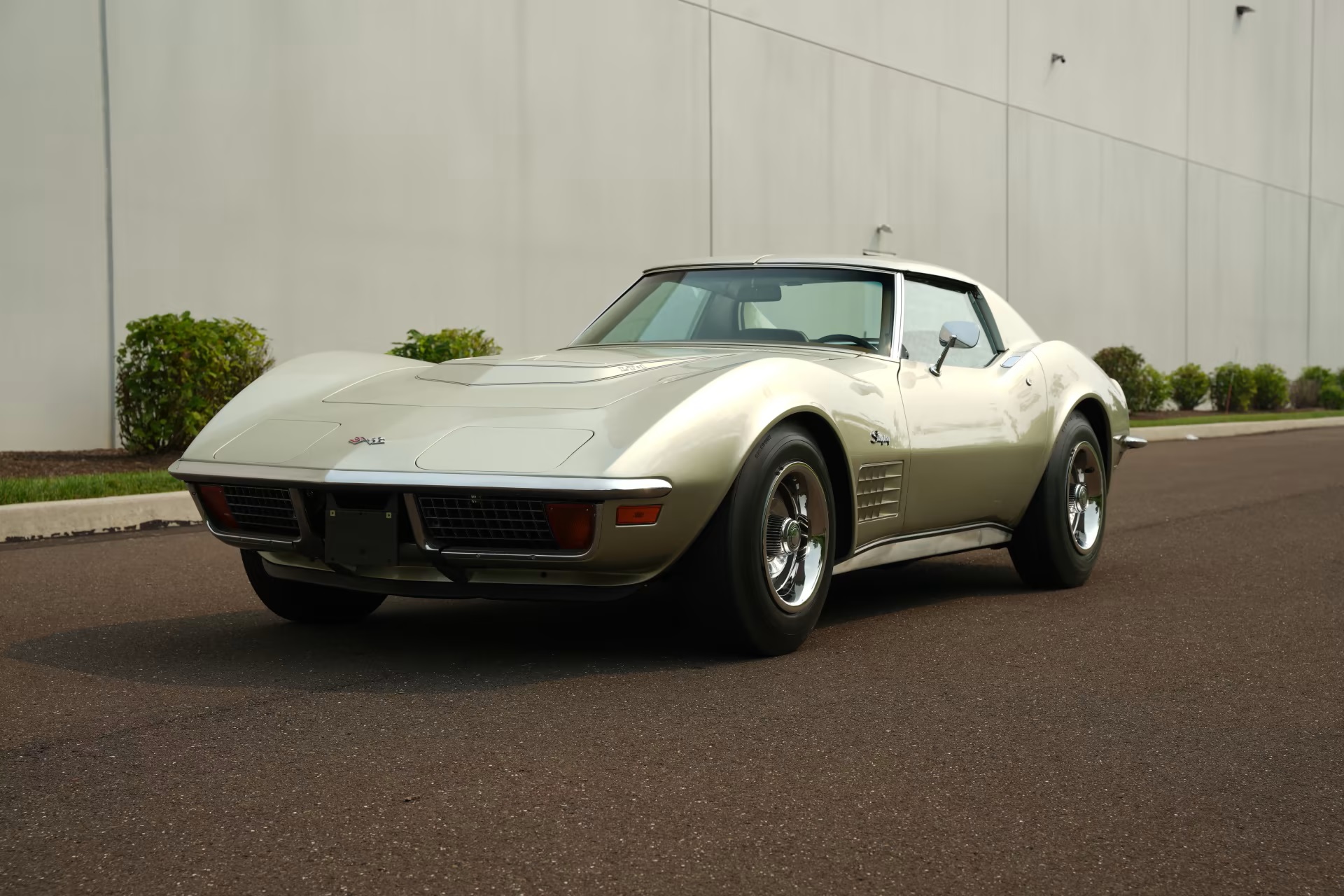 It featured 11:1 compression, a '178' high-performance camshaft and a 780 CFM Holley four-barrel carburetor mounted to a special aluminum intake.  Although not as powerful as the L88, the LT1 engine offered consumers an exciting engine platform that could power their Corvettes at and around the racetrack.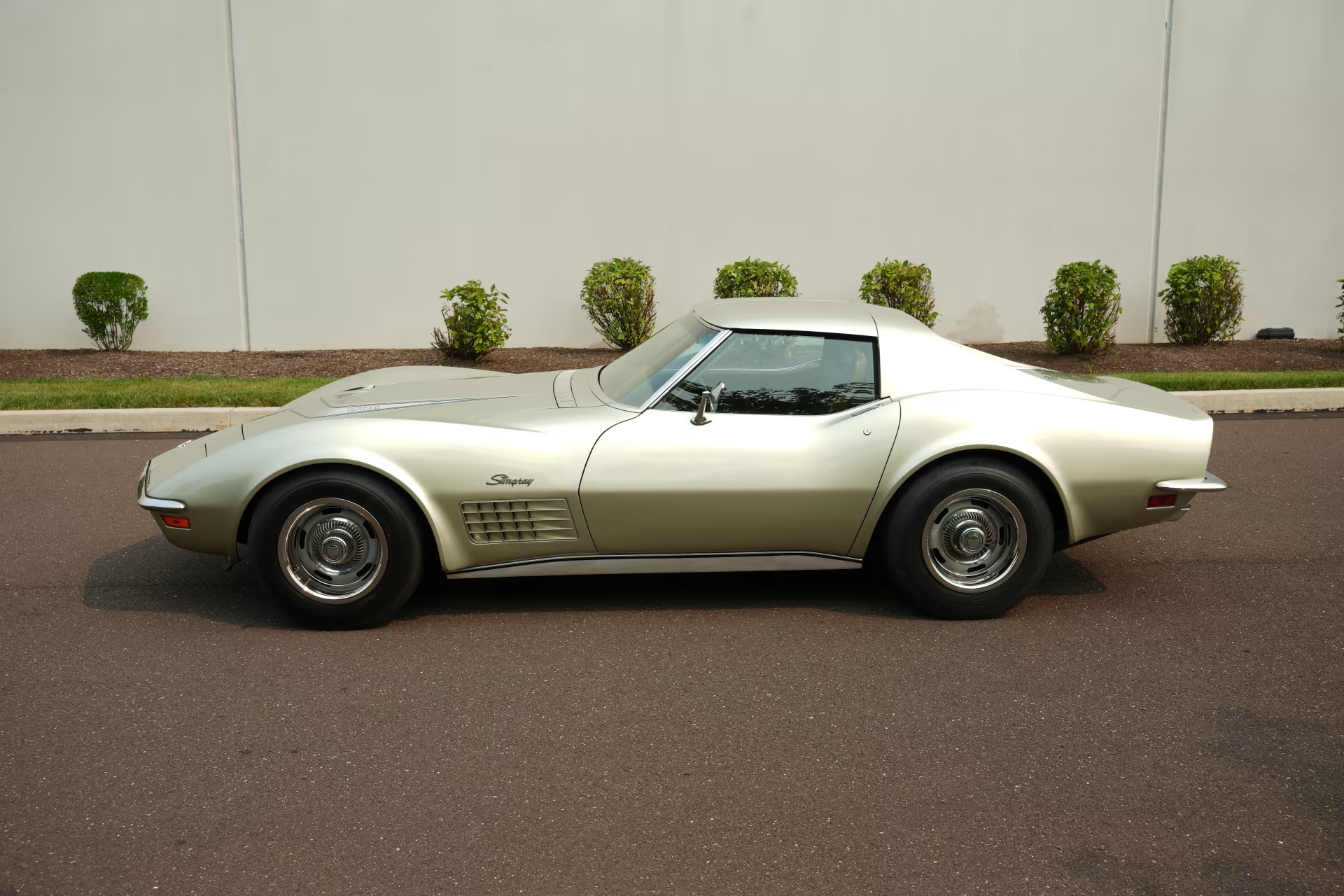 In addition to the LT1 engine, Corvettes ordered with RPO ZR1 came equipped with the M22 "Rockcrusher" transmission, heavy-duty power brakes with dual-pin front brake calipers, a transistor ignition, a special aluminum radiator and a heavier-duty suspension package that included bolstered 7-leaf rear springs, shocks and heavy-duty 5/8 inch front sway bars and rear spindle struts/stabilizer bars.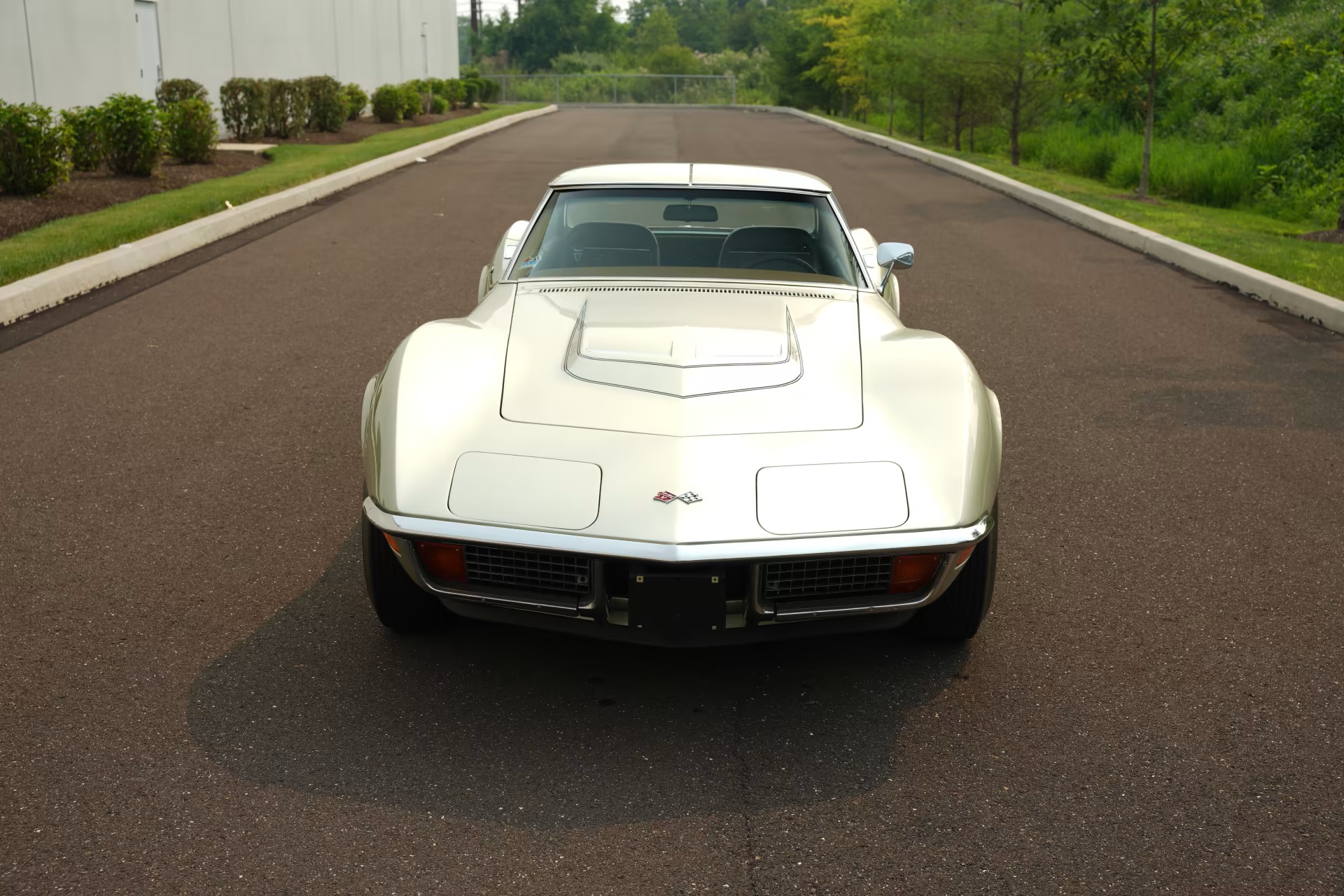 The car also came equipped with metal fan shrouds.  Moreover, when ordering a ZR1, the following options were deleted from the Corvette, including: a rear window defroster, air-conditioning, power steering, deluxe wheel covers, the alarm system, AM/FM radio and AM/FM Radio, stereo.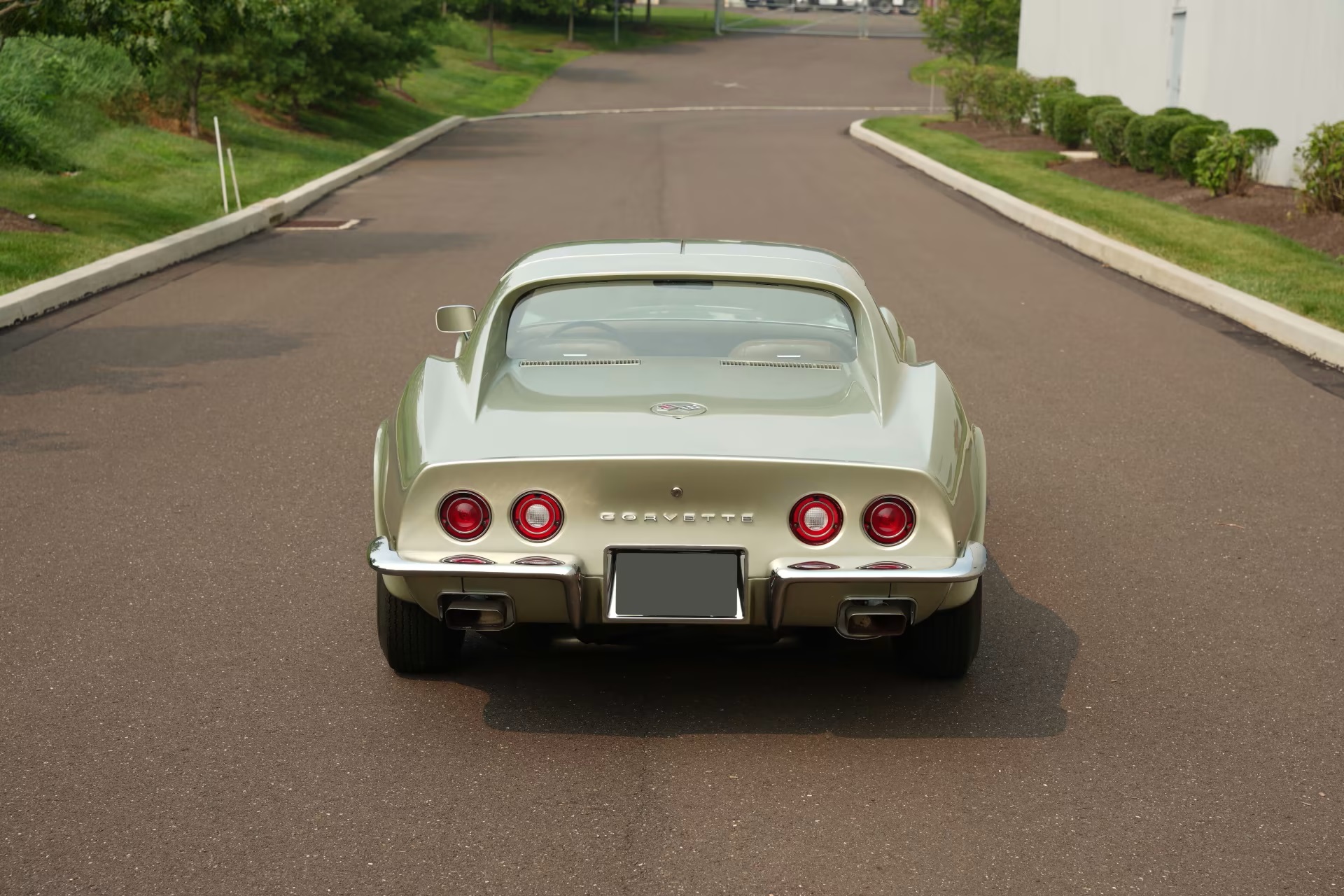 Set to cross the auction block at Mecum Auctions' Harrisburg 2023 which runs this week is a rare 1972 Chevrolet Corvette ZR1 Coupe. This masterpiece stands as one of the only 20 Corvette ZR1 Coupes crafted for the entire 1972 production year, making it an exclusive collector's dream.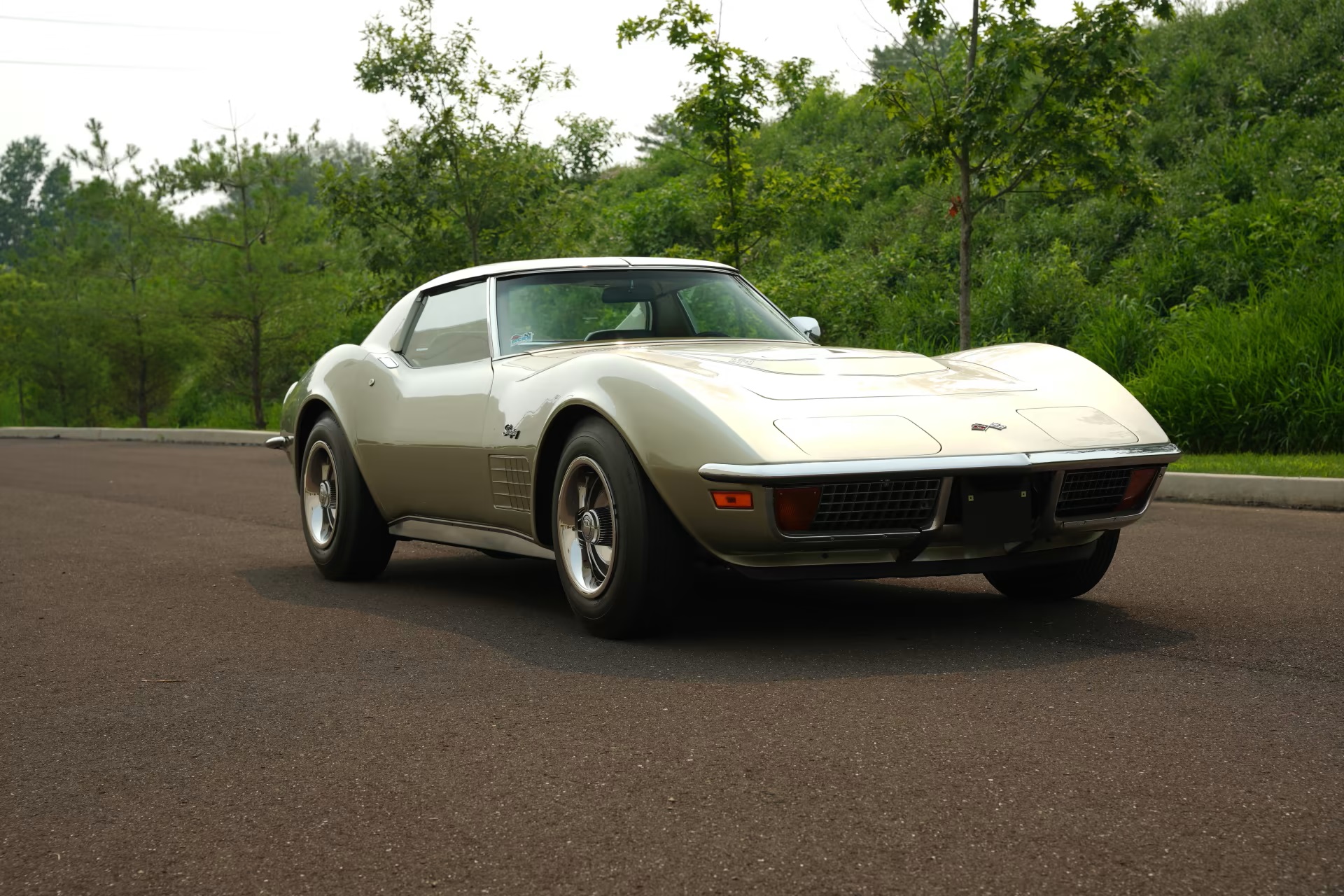 Boasting an impressive resume, this classic has proven its worth over the years. It earned the prestigious Bloomington Gold Certification in 2007, showcasing its outstanding authenticity and condition. Notably, it secured the NCRS Top Flight title in both 2006 and 2007, underlining its unmatched quality and meticulous preservation.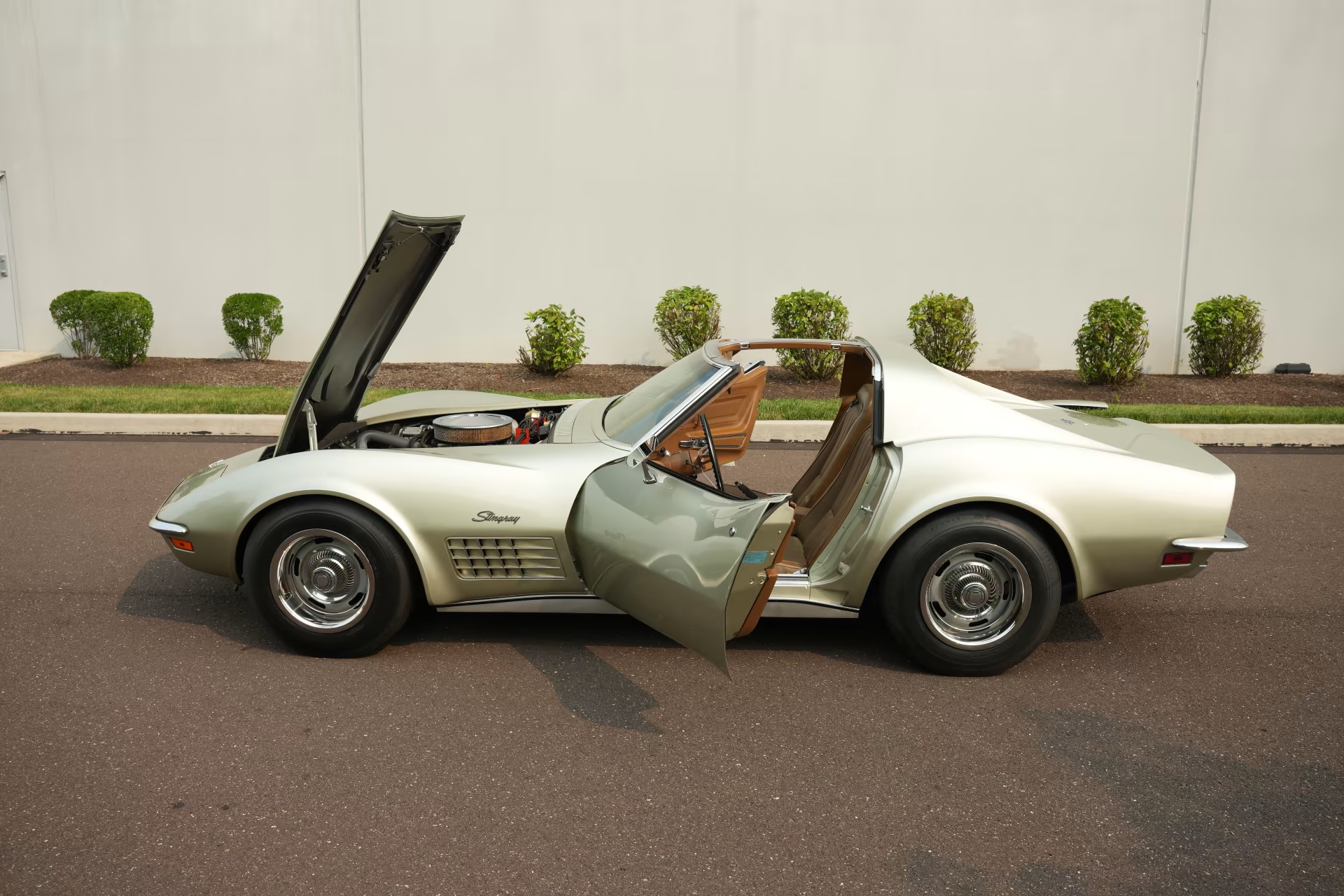 Adding to its accolades, the Chevy Vettefest Gold Spinner award in 2007 further solidifies its place among the best. A true Triple Crown recipient, this Corvette also holds the revered MCACN Triple Diamond award, a testament to its excellence and unparalleled significance in the automotive world.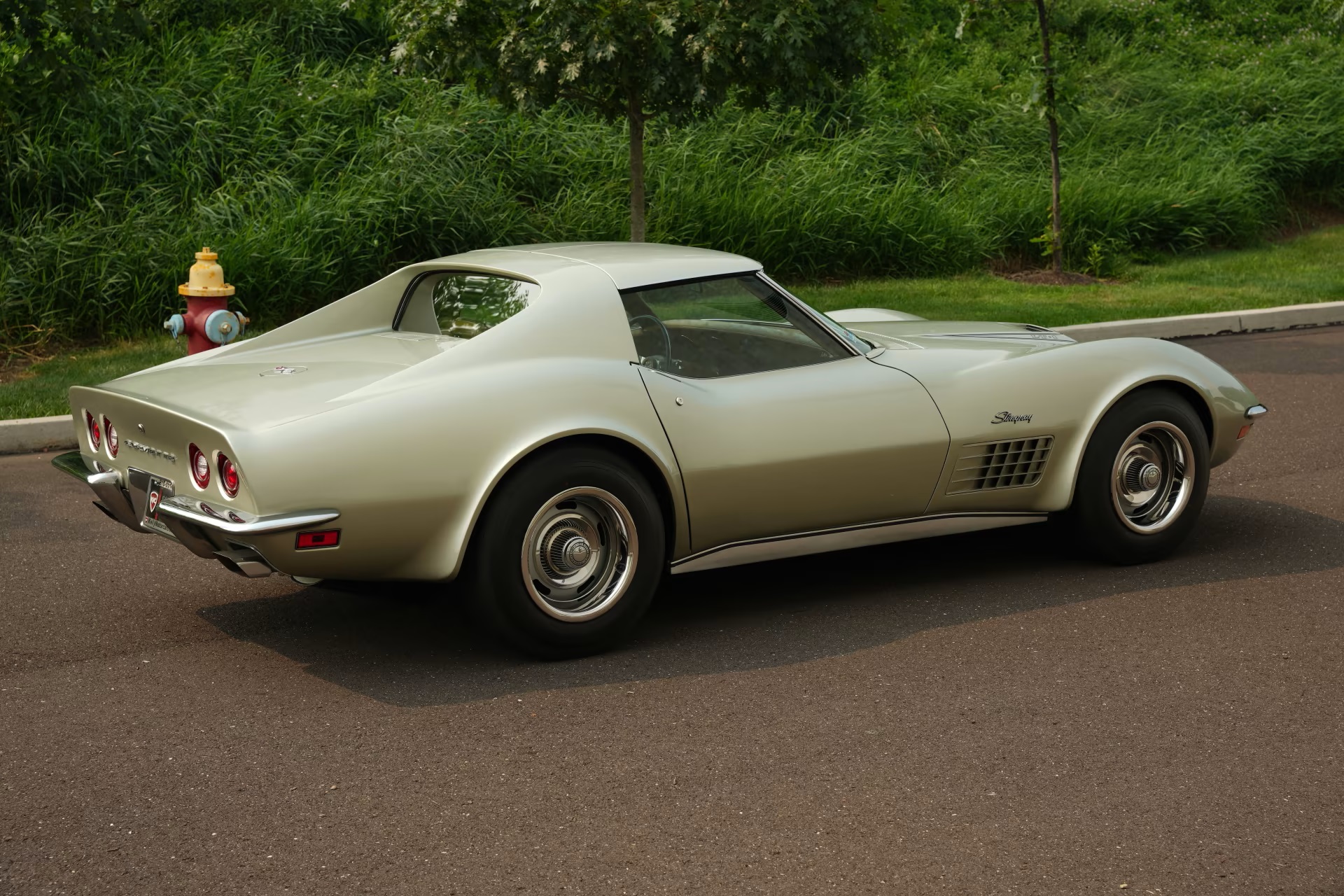 Under its hood, you'll find the powerful LT1 350/225 HP Turbo Fire V-8 engine, ensuring an exhilarating driving experience. Its M22 4-speed manual transmission promises an authentic feel of the road, harking back to the golden era of American muscle cars. The F41 suspension with HD front and rear springs ensures a smooth and dynamic ride, while the J56 heavy-duty power brakes provide optimal control and safety.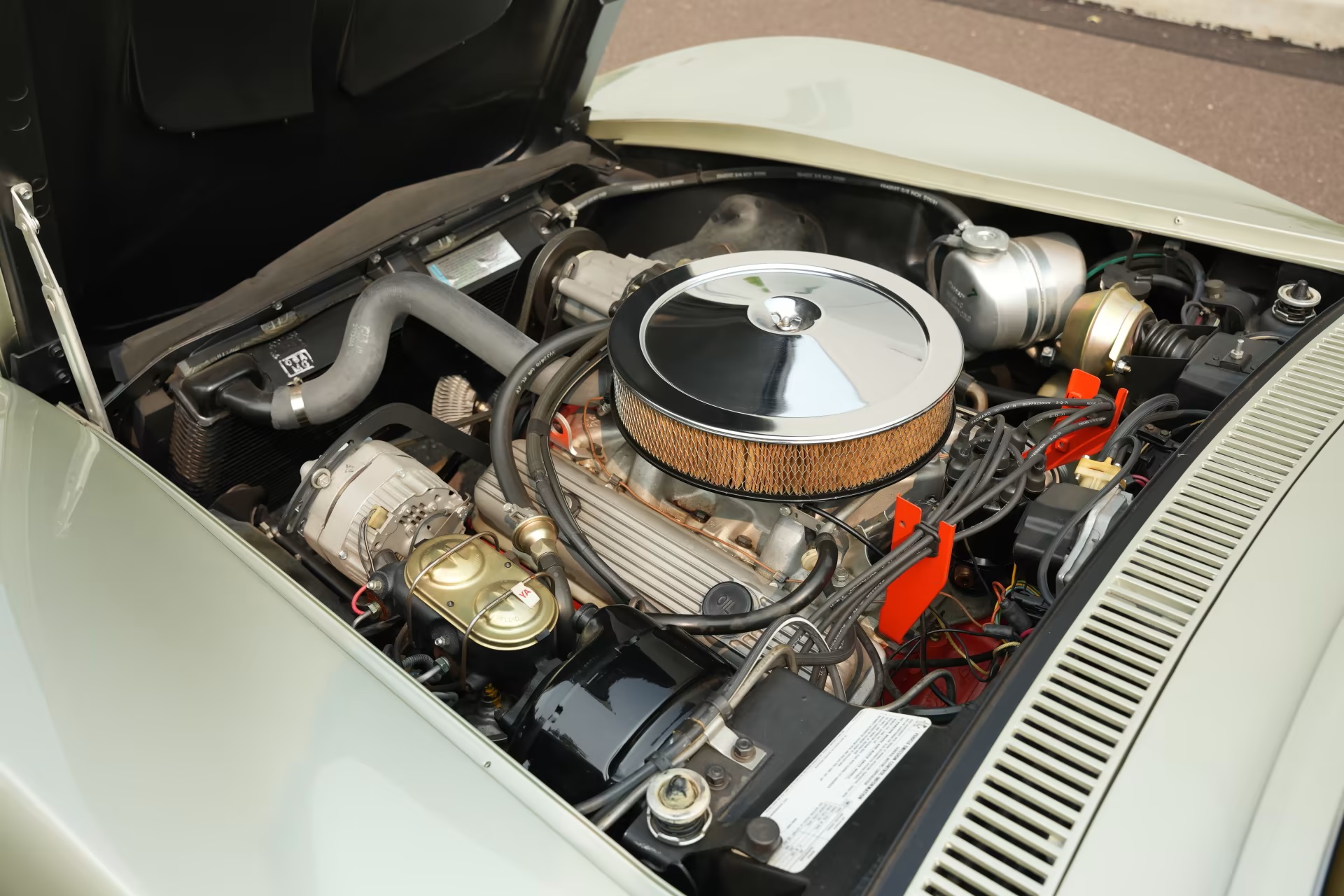 Its captivating Code 924 Pewter Silver exterior and original Code 417 Saddle vinyl interior exude timeless elegance. Complete with the original Virginia title, Tank sticker, and Protect-O-Plate, this Corvette's history is well-documented. Formerly part of the esteemed Ed Foss collection, it's a remarkable piece of automotive history that will surely impress collectors and enthusiasts alike.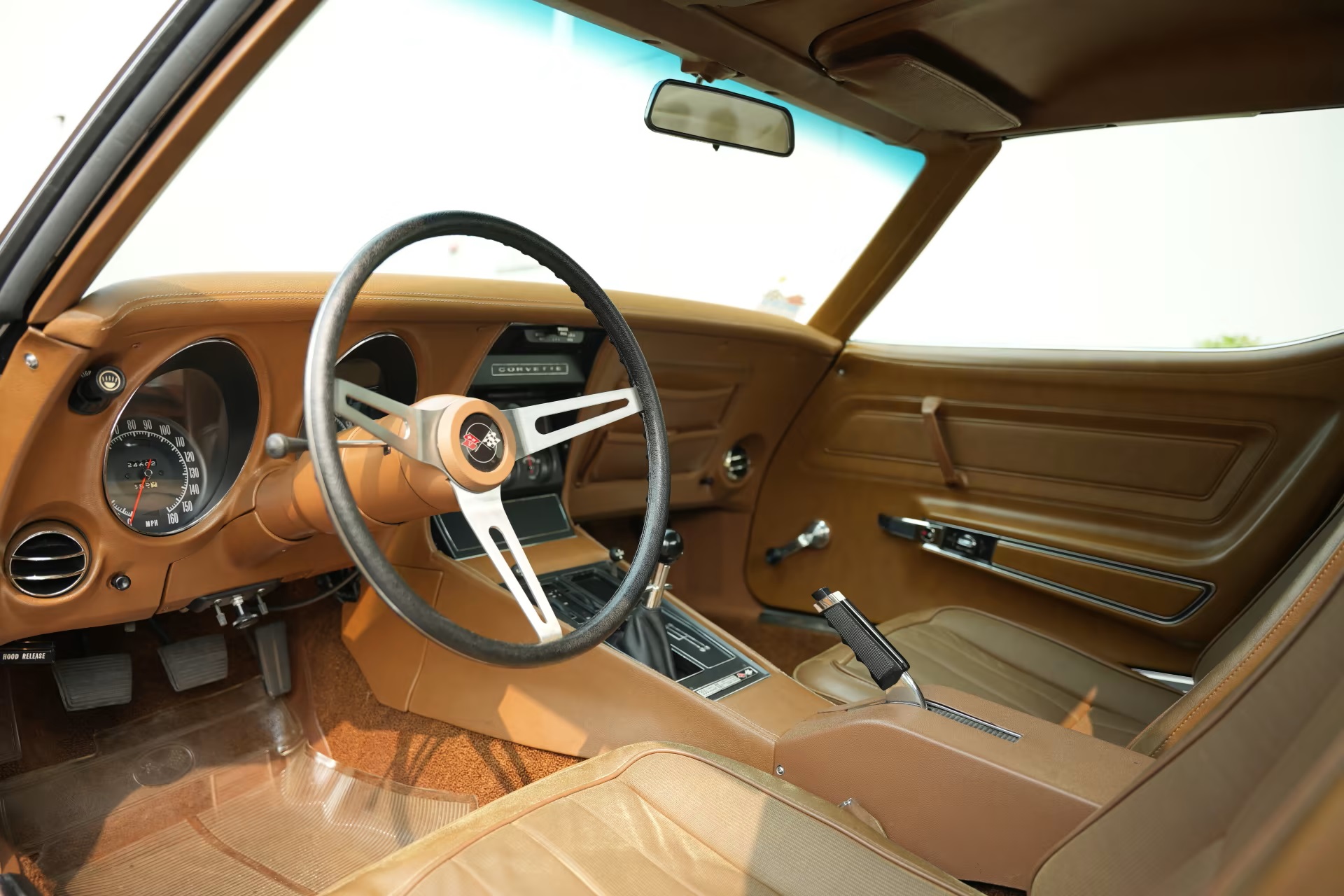 Source: Mecum Auctions