One of just 41 Big Tank Corvette Coupes produced in 1965 is currently available for auction on Bring A Trailer.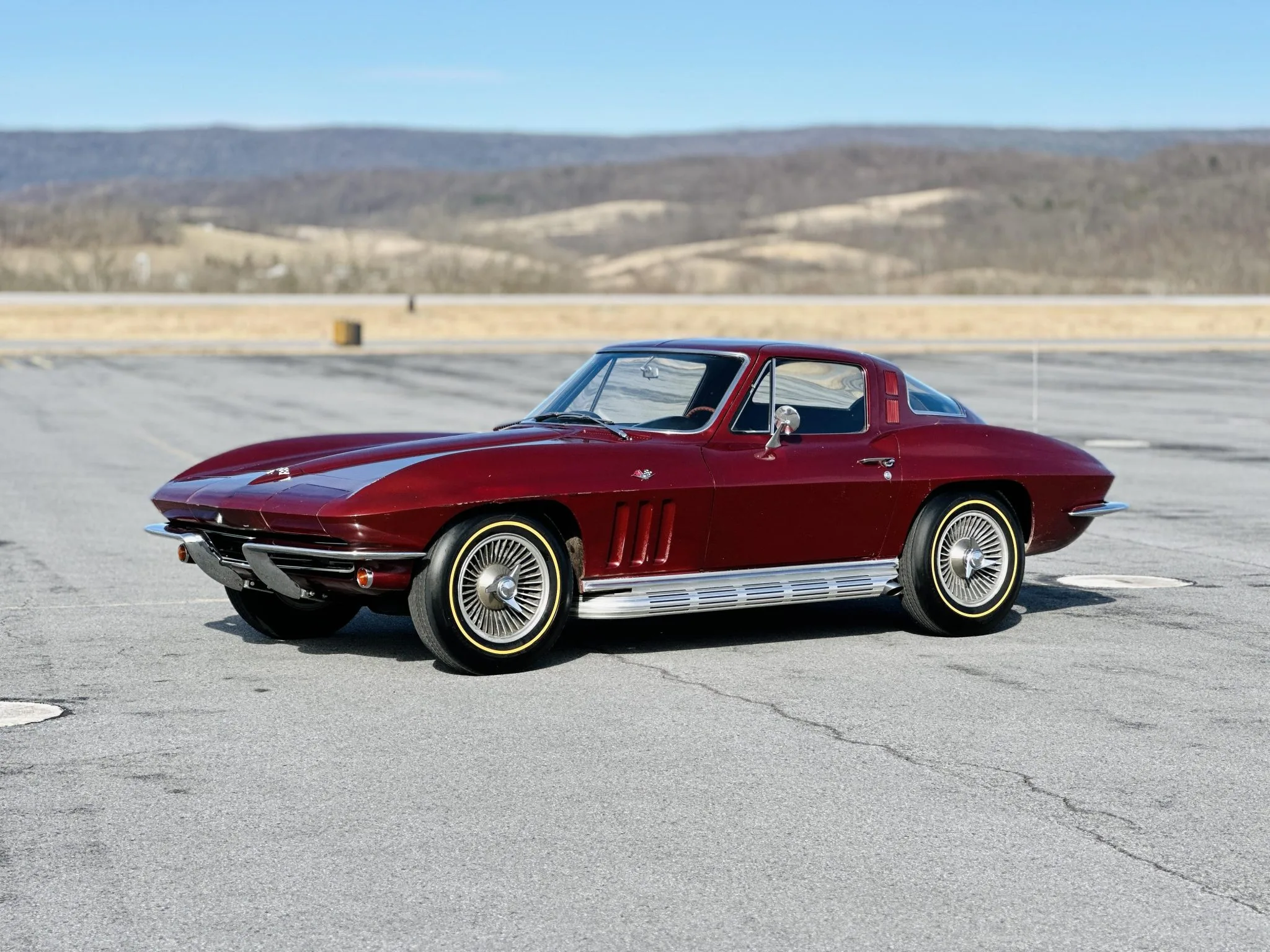 The Big Tank, typically used for endurance racing due to its 36-gallon long-range capacity, was among the optional features offered by Corvette, along with choices like off-road exhaust and specialized front and rear suspension intended for buyers planning to race their Corvettes. As a result, these cars were commonly equipped with fuel-injected or big block engines, four-speed transmissions, and basic interiors.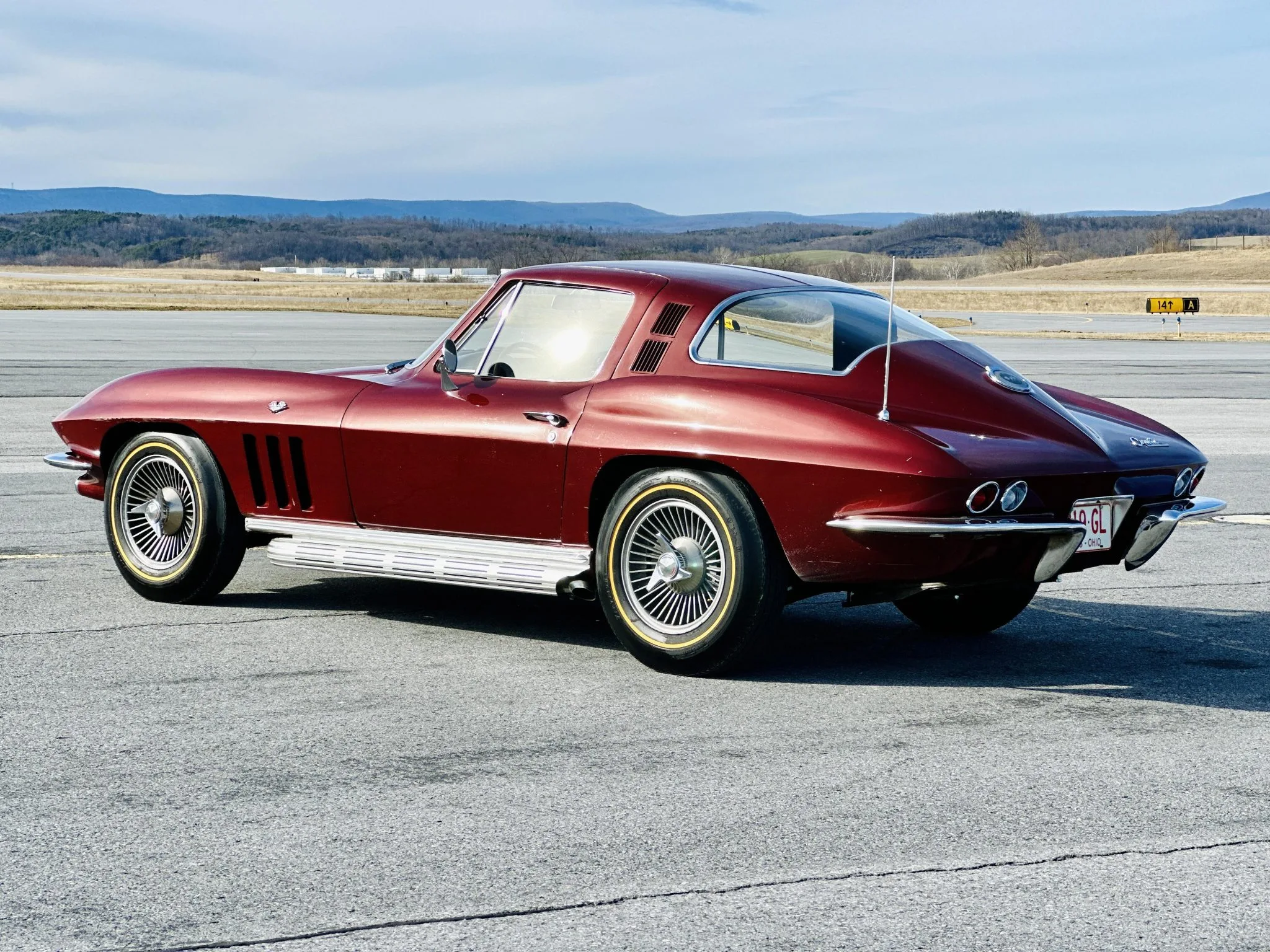 The car we have on offer at Bring A Trailer is painted in Milano Maroon and includes a driver-side mirror, concealed headlights, rear pillar vents, chrome bumperettes, and a side-outlet exhaust system. Its 15″ Kelsey Hayes turbine wheels are fitted with three-ear knock-off hubs and are mounted with 7.75-15 Firestone Super Sports gold line bias-ply tires.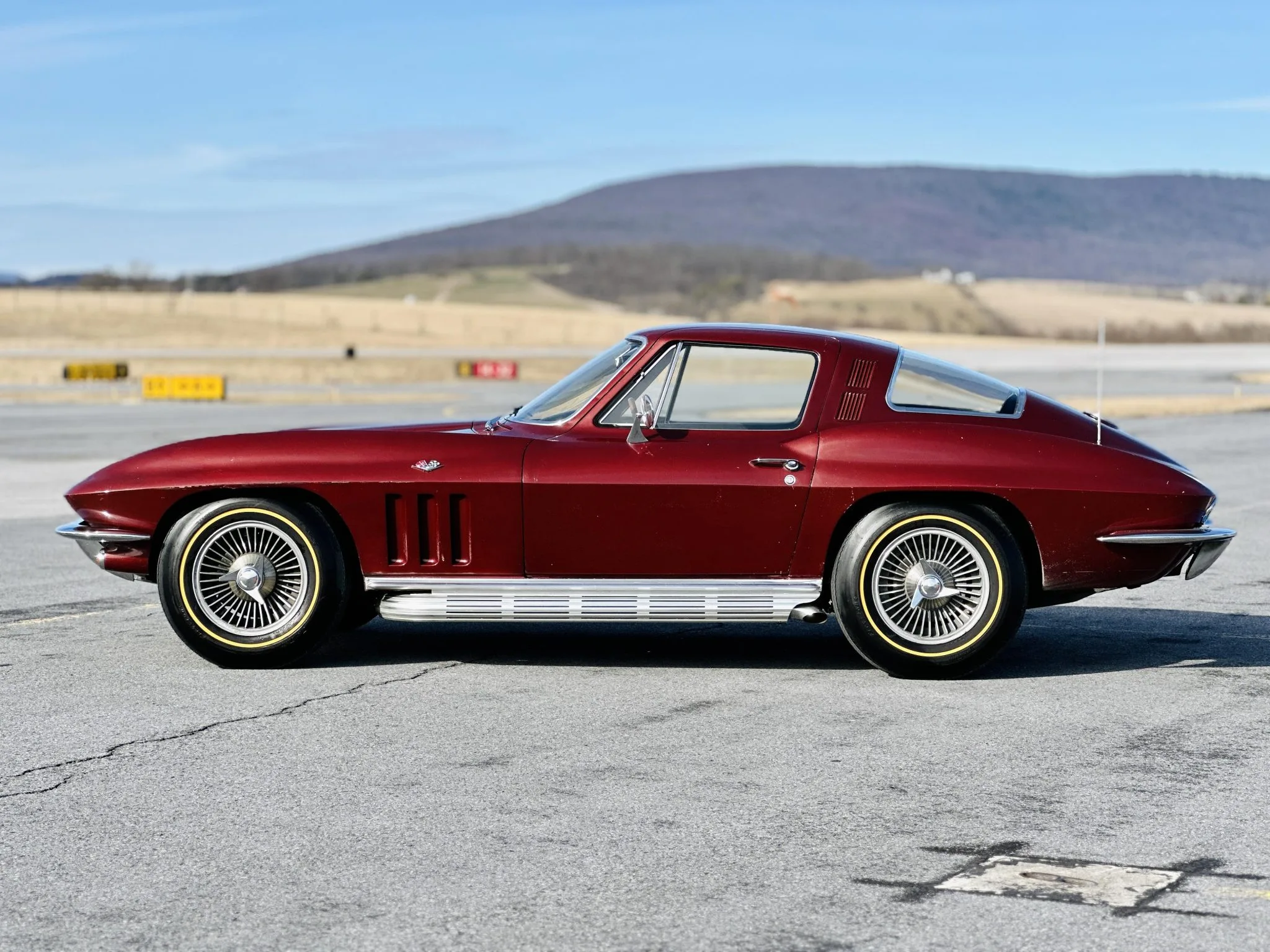 Inside the vehicle, the black-trimmed cabin features a heater and defroster, reverse lock-out shifter, lap belts, black rubber floor mats, and a vertical Delco AM/FM push-button radio. Though the analog clock does not work, the wood-rimmed steering wheel is mounted to a telescoping column and frames a 160-mph speedometer, a tachometer, and auxiliary gauges for fuel level, amperage, oil pressure, and coolant temperature. The mechanical odometer shows 82k miles, though the total mileage is unknown.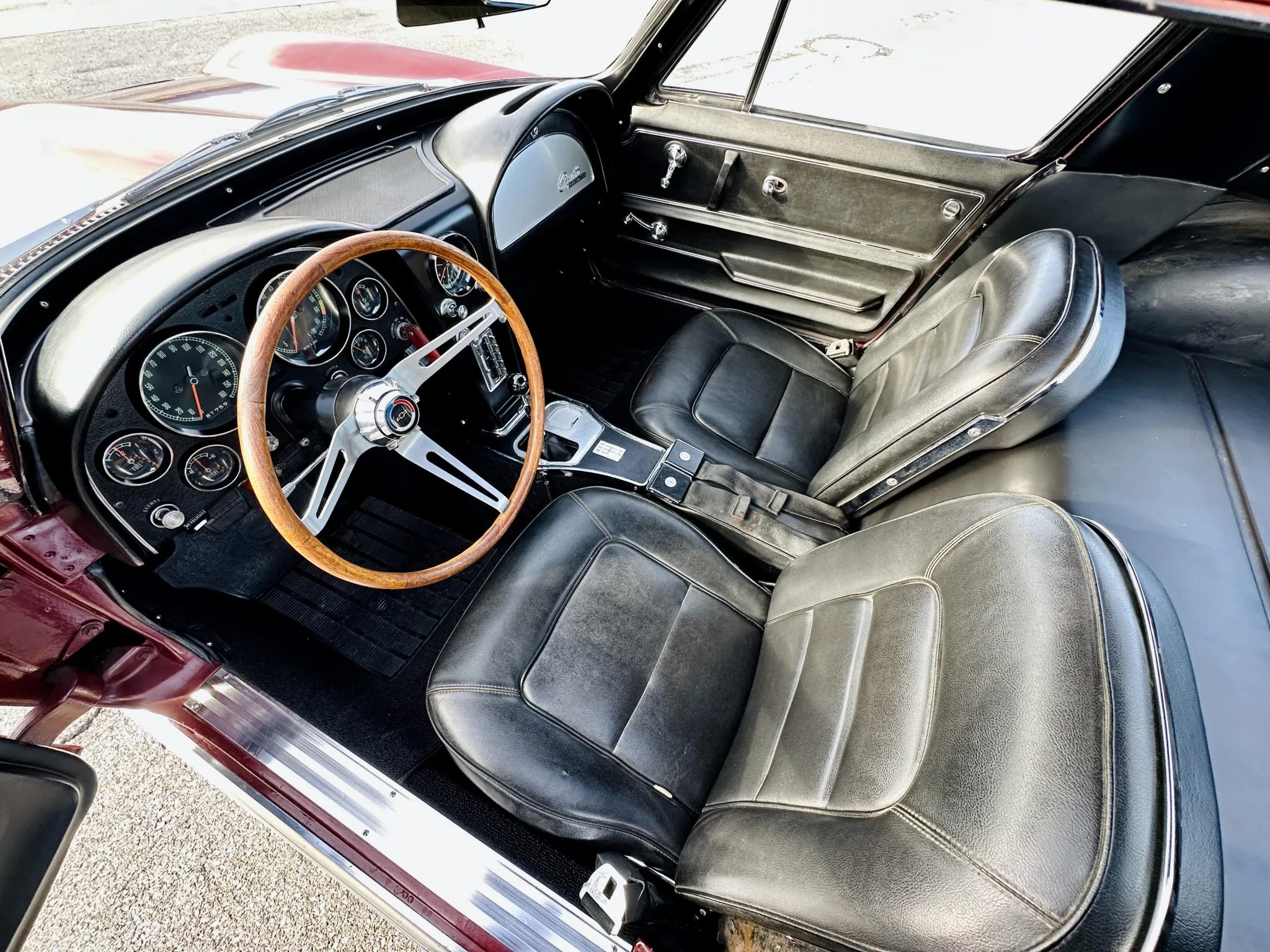 The 327ci V8 engine boasts a Holley four-barrel carburetor and a factory rating of 350 horsepower. Recent work done in 2023 includes cleaning and repainting the engine and engine bay, rebuilding the carburetor, installing a replacement 36.5-gallon fuel tank, and replacing the fuel lines, ignition wires, and spark plugs. Power is transmitted to the rear wheels via a four-speed manual transmission.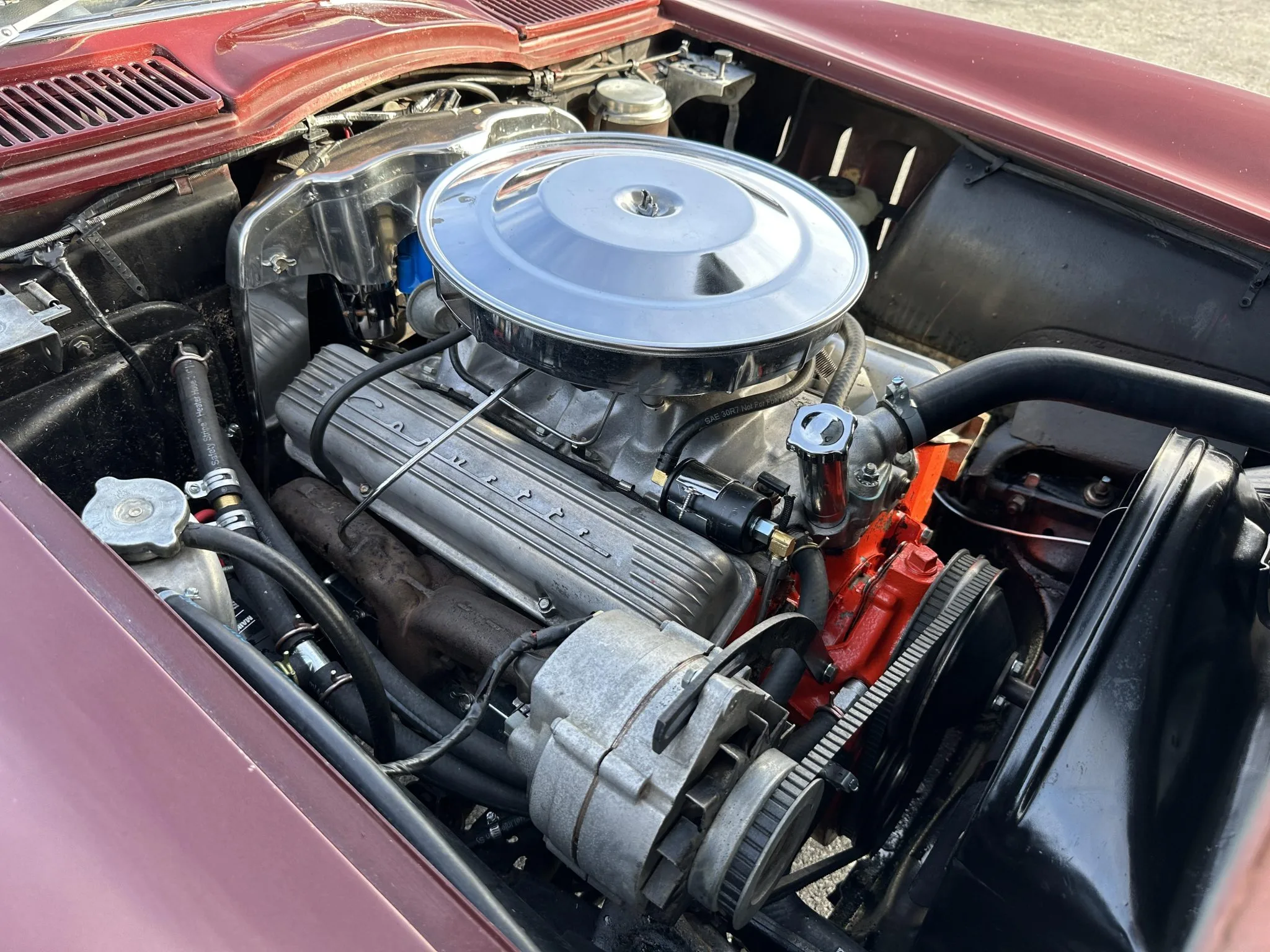 This classic American Chevrolet Corvette is stylish and has the potential to shine even brighter with some cosmetic attention to its paintwork. Once refurbished, it will be the perfect companion for weekend cruising and car shows, providing a fun and enjoyable ride.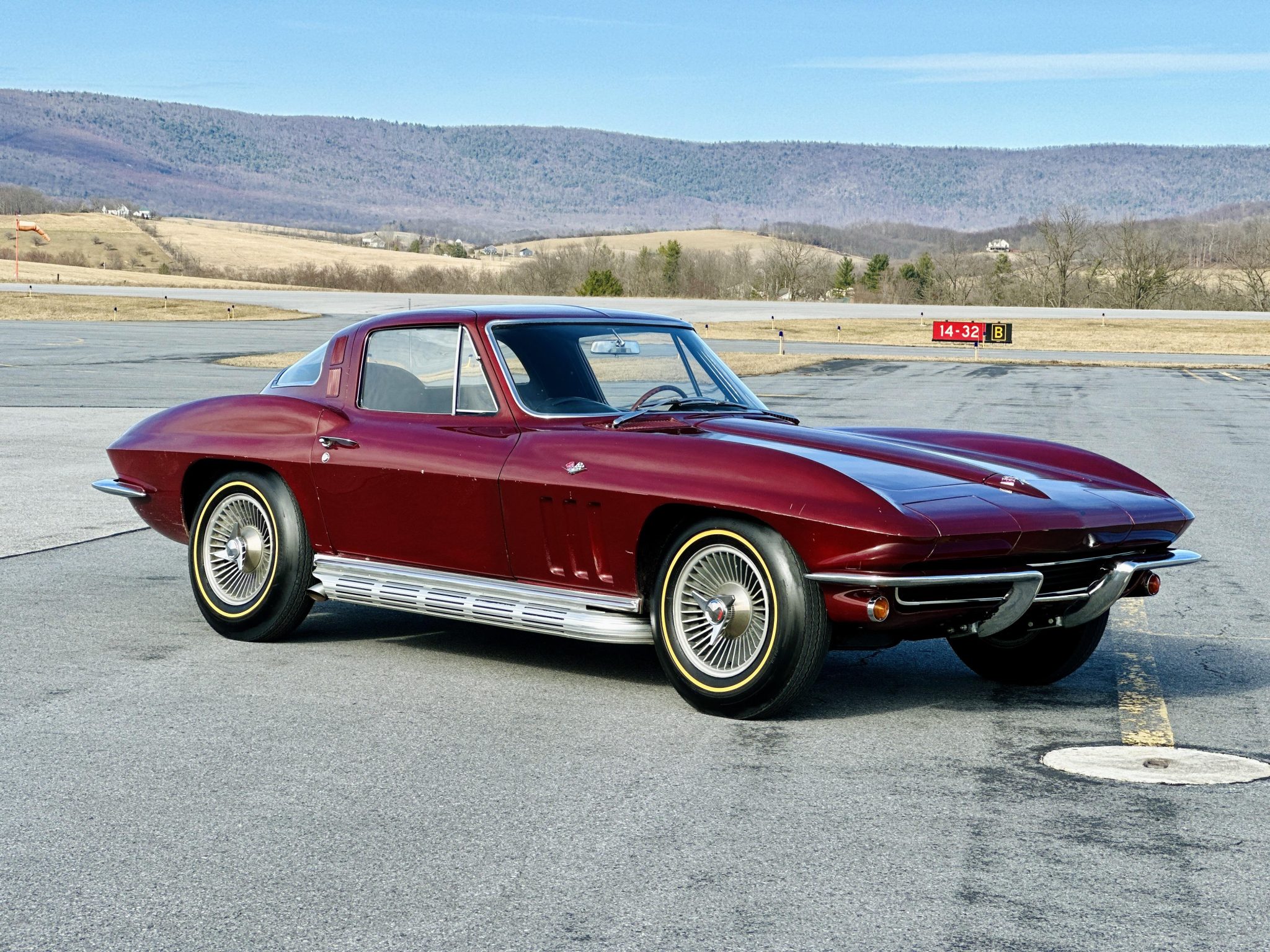 Note: All photos are courtesy of Bring A Trailer