Getting a new 2020 Corvette C8 was the highlight of 2020 so far for many people. Jake Anthony from Florida was one of those lucky few.
So when he brought his car in for its first service, he was rightly expecting the dealership to be able to perform said service.
Even though none of us at Corvsport own a Corvette C8 (yet), we all feel this one in our souls.
The situation is made worse, however, in that someone in the service department decided to take a picture of the car and share it on social media to try to get some clout. Dropping a C8 is one thing, posting images of it to get views without permission of the owner is on an entirely different level.
The entire issue apparently arose because whoever put the car on the lift was not signed off on, or qualified to work on, the C8. As the car is considered a supercar, experienced technicians and service personnel are trained to work on the car, and only those technicians should be the ones touching it.
Jake helpfully provided a second image in his post, pointing out the correct lift location for the C8.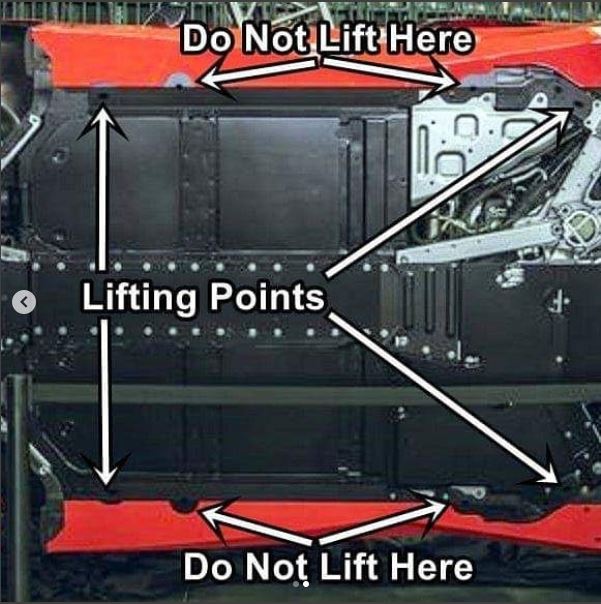 In a follow-up report from CarBuzz, it appears that GM HQ has become involved due to the fact the C8 was destroyed in dealership care. Jake has spoken to them and it seems that the car might be written off. If it is, he is pushing to have a Z06 allocation as part of the GM response to the incident.