Hendrick Visits His ZR1 Corvette in Bowling Green
On January 23, 2018, Rick Hendrick bid on and won the first retail 2019 Corvette ZR1 at the Barrett-Jackson auction in Scottsdale, Arizona.  All of the proceeds from the sale of the car by Chevrolet were donated to the veterans charity "Building for America's Bravest" through the Stephen Sillen Tunnel to Towers Foundation. Hendrick's winning bid of $925,000.00 entitled him to spec out the car to his personal preferences based on the options offered by Chevrolet for the new ZR1 platform.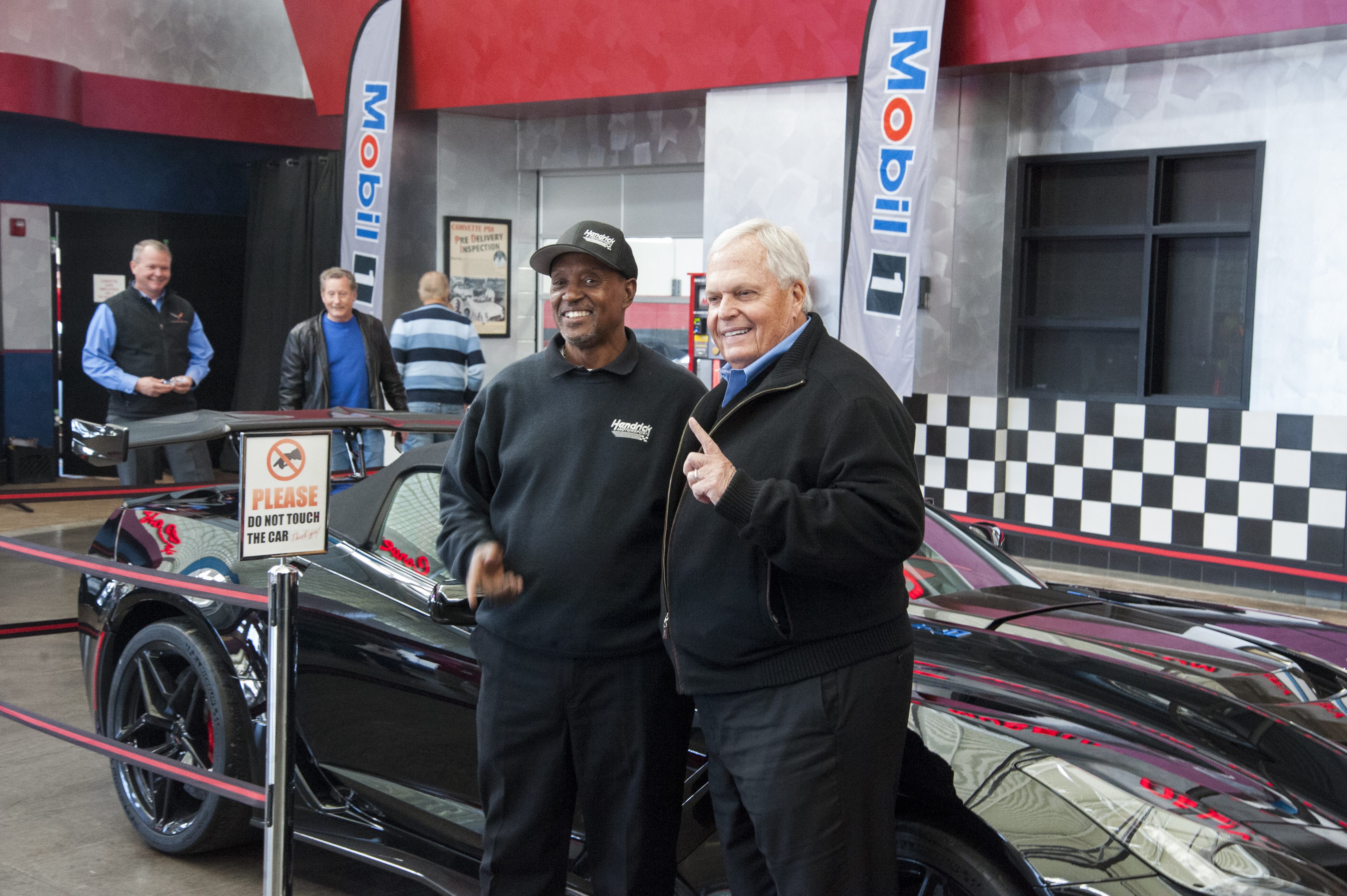 On Wednesday, March 14, 2018, Rick Hendrick, along with other members of the Hendrick's Motorsports Team, visited the GM Corvette Assembly Plant in Bowling Green, Kentucky to watch his ZR1 ceremoniously roll off the assembly line (the car was actually built on March 5th, the first day of ZR1 production.)  Hendrick was handed the keyfob, and started the car to the cheers and applause of factory workers, GM management and his own team of colleagues.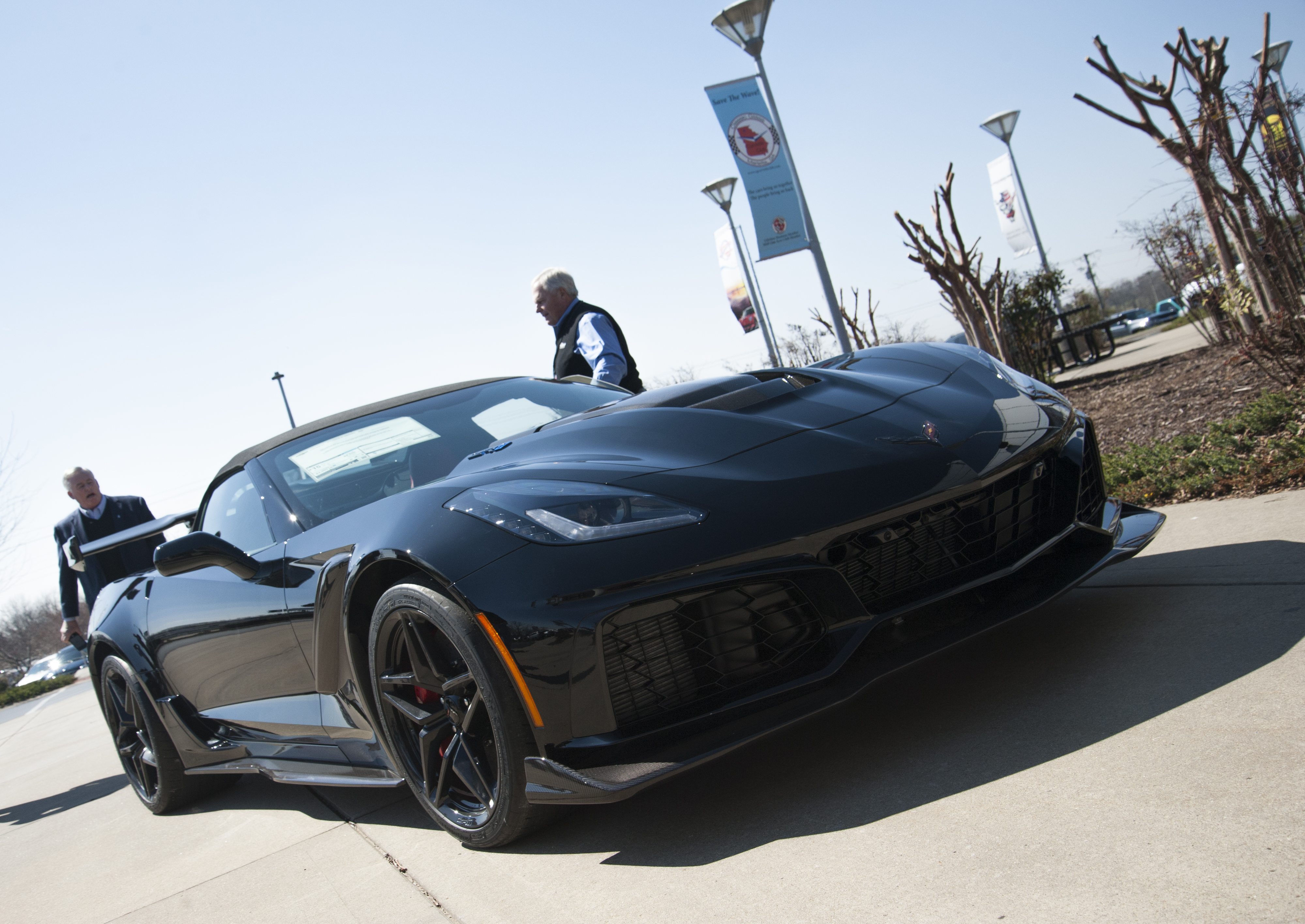 While Hendrick was able to visit his new ZR1 in Bowling Green, it is worth noting that he did not take possession of it while he was at the Bowling Green Assembly Plant.  He will need to return to Bowling Green to pick up his new ZR1 after the car is officially released for delivery to Chevrolet dealerships.
Afterwards, Hendrick and crew visited the National Corvette Museum for lunch and photo ops before heading over to the NCM Motorsports Park, where he and other members of the HMS team, as well as a few friends from Nationwide Insurance ran touring laps in museum-owned Corvette Stingrays.
"Mr. Hendrick has long been a Corvette collector and enthusiast, and in 2015 was inducted into the National Corvette Museum's Corvette Hall of Fame. He makes a point of speaking with and shaking the hands of the people who build this iconic sports car, and he seems to love sharing his passion for the hobby with others. For him, I think visits to Bowling Green are as much about the people as it is about the car," Kate Ellison, National Corvette Museum Communications Manager
Hendrick's 2019 ZR1 Corvette is a black on black convertible with a Jet Black and Adrenaline Red Interior.  The car features the 3ZR package, the highest trim package available on the ZR1 platform.
The interior of the car is finished with:
Suede-wrapped upper interior trim package
Competition Sport bucket seats
Red seat belts
The Black Badge package
An 8-speed automatic transmission with paddle shifters.
The exterior features:
A carbon fiber hood
The carbon fiber ground effects package
The ZR1 carbon flash-painted aluminum wheels with red calipers
Track performance package
Performance ride and handling suspension
The NPP performance exhaust system
The performance data and video recorder, and more…
Sources: The Drive and the National Corvette Museum