When it comes to driving any modern Corvette, there are few experiences more thrilling than putting one of these amazing machines thru its paces on a racetrack. Since the introduction of the fourth-generation Corvette in 1984, Chevrolet has continuously "raised the bar" on America's Sports Car in terms of handling, horsepower, and performance.
The engineering team behind the fifth-generation Corvette introduced the world to the Z06 in 2001. It was the first production Corvette specifically developed for the racetrack, and with 385hp (and 405hp beginning in 2002), it is still regarded as one of the best track-capable Corvettes ever built. The sixth-generation Corvette advanced that technology, introducing an even higher-performance Z06 and, later, the  ZR1 Corvette, a 638 horsepower behemoth that was marketed as the "most powerful production Corvette, EVER" (at least up to that point in time.) The seventh-generation Corvette quickly topped that, evolving in large part from a partnership with Pratt & Miller (the engineering group responsible for building the Corvette race cars that compete in IMSA, WEC, and elsewhere). As with the C6 before it, the C7 Stingray also included a Z06, this time boasting 650 horsepower, and a 755 horsepower Corvette ZR1 for the seventh-gen's final production year.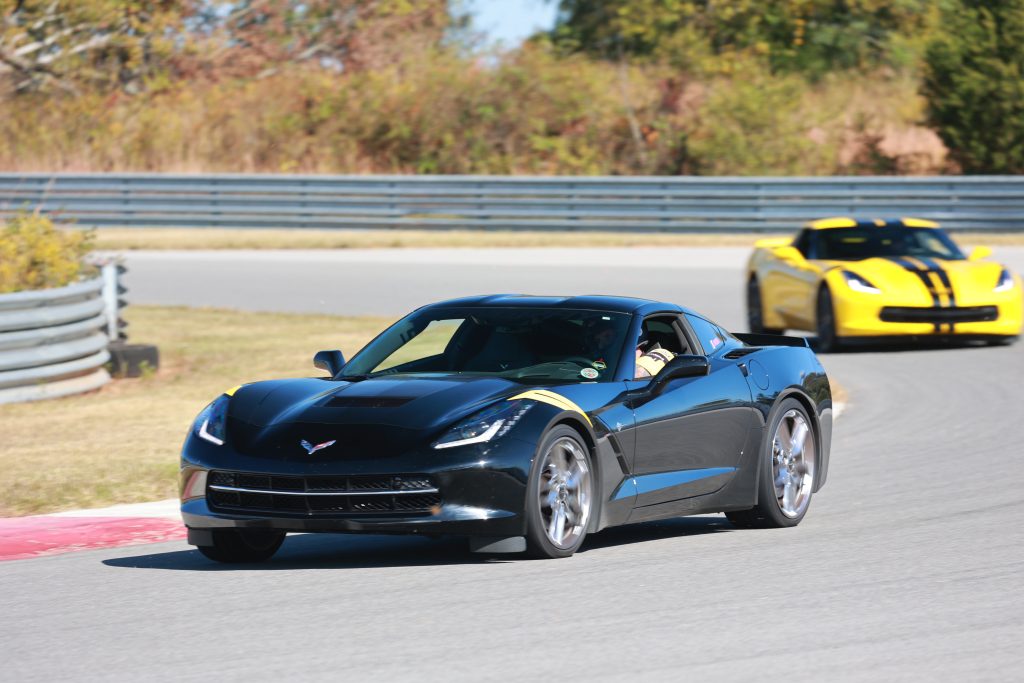 In 2020, Corvette transitioned to a mid-engine platform and has, for all intents and purposes, completely blurred the lines between production car and track car. With a base model pushing 495 horsepower, a Z06 delivering 670 horsepower from its 5.5-liter flat-plane crank engine, and the 2024 ERay, which claims a 0-60 time of just 2.5 seconds, this newest generation of Corvette provides even the most seasoned drivers with options that rival any performance car in the world.
But with all that power and performance, where does one truly unleash such a beast? The answer is closer than you might have guessed…
Our friends at the NCM Motorsports Park in Bowling Green, Kentucky, provide a variety of incredible – and affordable – driving experiences to the public on a road course that rivals many of the best race tracks in the world. What's more, they offer experiences that give owners and enthusiasts alike a chance to discover the true potential of Chevrolet's flagship sports car on a track that's designed to challenge drivers of all skill levels while also offering them one of the most thrilling experiences available without a professional racing license!
Here is a list of some of the many amazing experiences awaiting YOU at the NCM Motorsports Park:
C7 / C8 Touring Laps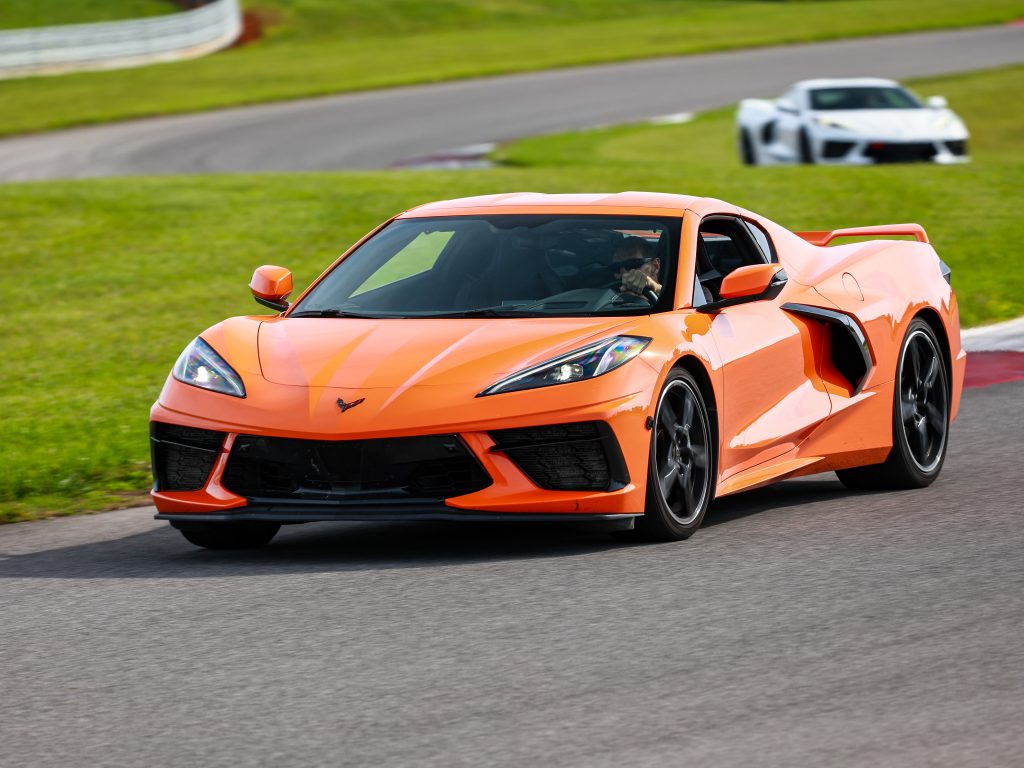 Experience the thrill of driving the C7 Corvette Stingray, the most advanced rear-wheel-drive Corvette ever built, or the C8 mid-engine Corvette Stingray on the NCM Motorsport Park's 3.2-mile, 23 turn race track. Drivers will venture out onto the track in a lead/follow format and enjoy four spirited laps as they push their own limits with the guidance of a seasoned driver who will lead them through a variety of challenging technical turns, straights, and elevation changes.
Corvette Bundle Touring Laps
Can't decide which Corvette you should choose?  Why not drive both?  The NCM Motorsports Park has created a brand-new bundled experience this year that allows drivers the opportunity to compare/contrast the C7 and the C8 by putting guests behind the wheel of both cars in the same lead/follow format as referenced above.  Guests will take each car out on the track, where they will experience the differences between the front- and mid-engine platforms as they complete a pair of spirited four-lap sessions on the track's 3.2 mile course.  Looking to experience high speeds, high adrenaline, and loads of fun – this is the experience you've been looking for!
Camaro SS 1LE Touring Laps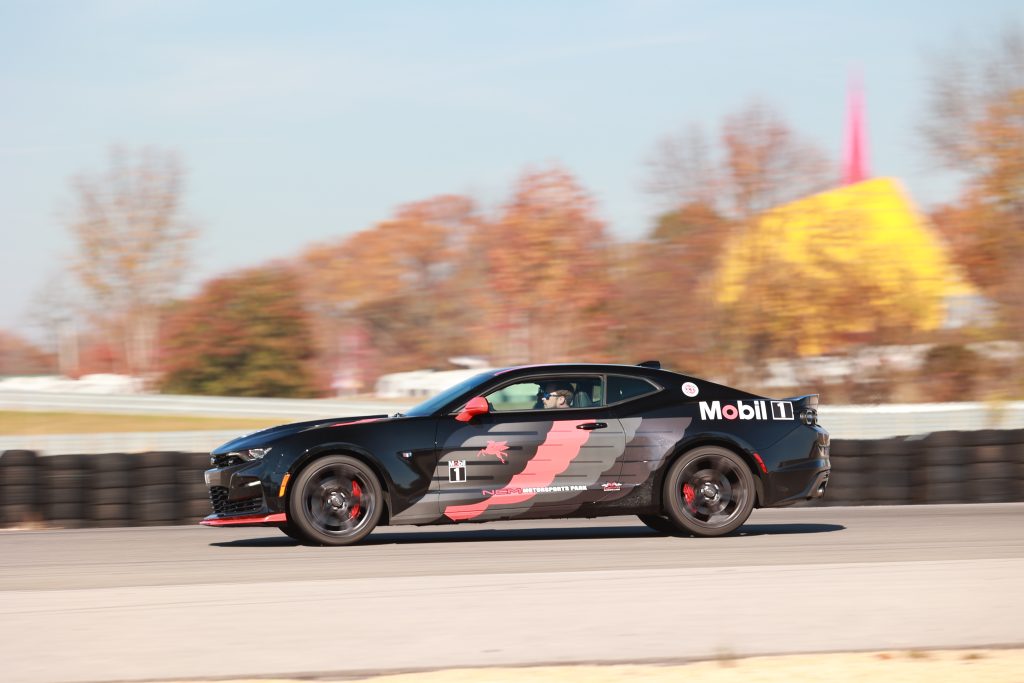 If you are a fan of the Camaro, the NCM Motorsports Park has you covered as well!  As with the C7/C8 Corvette Touring Laps, drivers can experience the thrill of driving Chevrolet's Camaro SS.  Equipped with the 1LE Track Performance Package and boasting a 455 horsepower V8 engine paired to a ten-speed automatic transmission, this car is more than capable of holding its own on the racetrack.  What's more, this Camaro comes equipped with Magnetic Ride Control, Performance Traction Management, and Performance Exhaust.  It promises drivers an experience that they'll never forget!
To learn more about any of the above "Drive a Corvette" experiences (including "The Corvette Experience" listed below) or to book one (or more) of these experiences, please visit the NCM Motorsports Park page by clicking HERE.
Z06 Touring Laps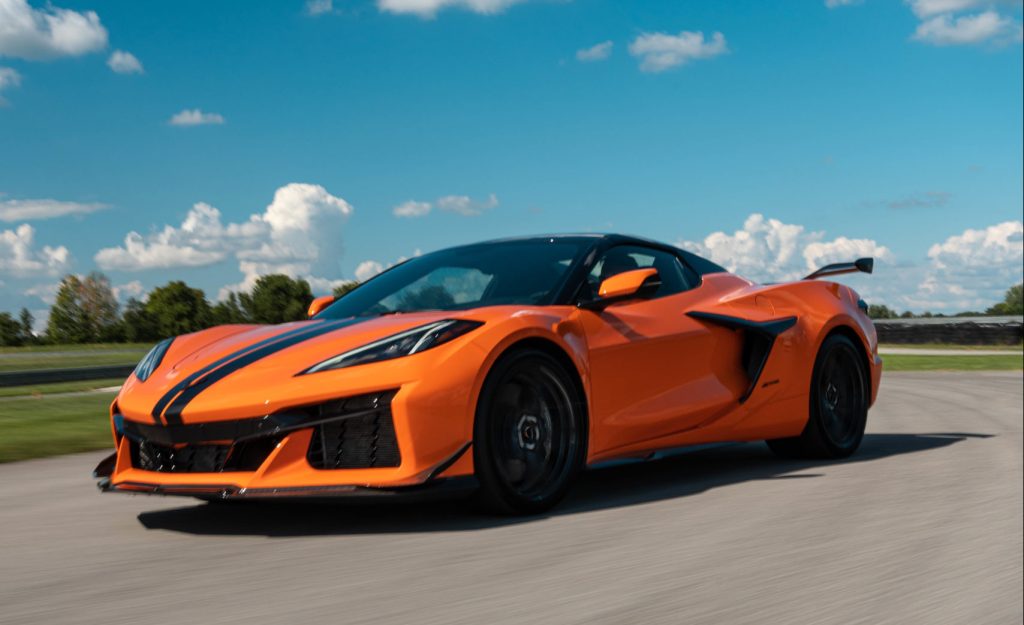 The NCM Motorsports Park is the first commercial race track in the United States to offer enthusiasts the chance to climb behind the wheel of Chevrolet's brand-new 2023 Corvette Z06.  If you've dreamed of driving this unprecedented sports car, you now have the opportunity to test the power and performance of this incredible vehicle by piloting it around the MSP's track at speeds that'll exceed anything you'd be able to do legally on the open road.  As with all of the track's Touring Lap experiences, drivers will experience four spiried laps as they pilot the brand-new Z06 in a lead/follow format around the Park's 3.2-mile, 23-turn road course.
Z06 Fast Pack
If the Z06 Touring Lap experience sounds exciting, then we'd encourage you to consider the Z06 Fast Pack experience.  In addition to enjoying four lead/follow touring laps in the 2023 Corvette Z06, guests will also get to experience a "Zero to Sixty" launch on the track's 2,300 foot (appx.) straightaway, as well as a Hot Lap driven by an MSP professional.  This add-on package is designed to give enthusiasts a more comprehensive understanding of the Z06's unparalleled power and handling capabilities in a safe and fun environment.  Given that the mid-engine Z06 was developed alongside the C8.R race car, we can think of no better way to experience this incredible car than at the NCM Motorsports Park racetrack!
To learn more about any of the above "Drive a Z06 Corvette" experiences or to book either of these experiences, please visit the NCM Motorsports Park page by clicking HERE.
Drive Your Own Touring Laps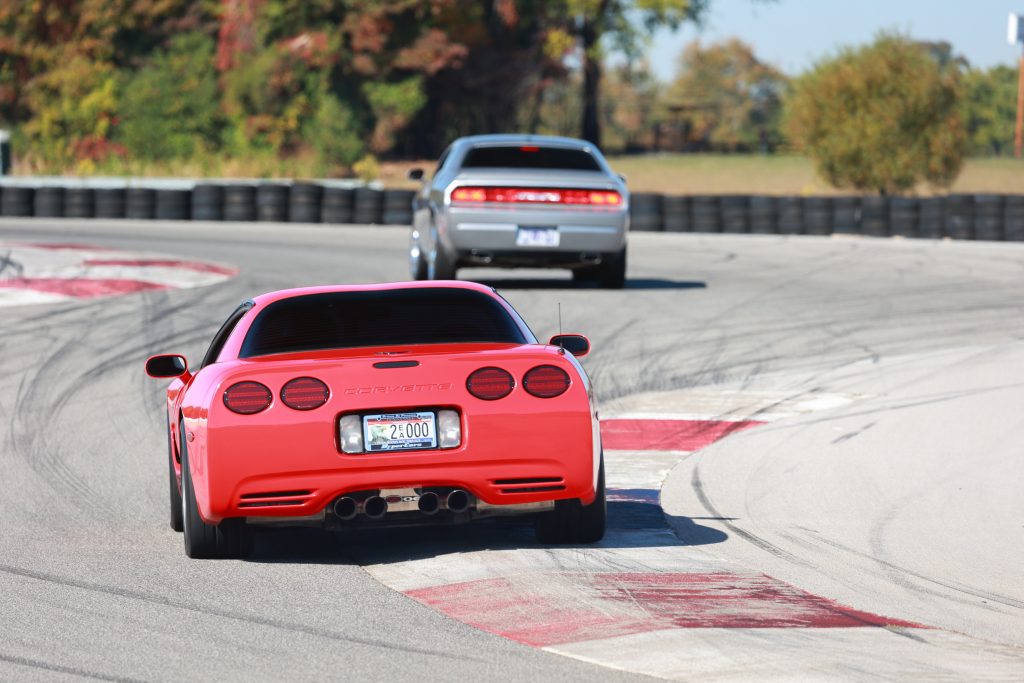 Although the NCM Motorsports Park may be "home court" for all things Corvette, it is also one of the premier tracks in the United States for owners of all makes and models to experience road course driving at its very finest.  In the same lead/follow format as the experiences listed above, the NCM Motorsports Park welcomes you to bring your own vehicle out on the track to experience four lead/follow laps on their amazing 3.2-mile, 23 turn racetrack.  With daily sessions available to both individual and car clubs alike, this is one the best ways to experience the potential of your favorite vehicle!
Click HERE to schedule your "Drive Your Car" Experience.
The Corvette Experience
Whether you've only dreamed of getting out on a racetrack before now, or you are a weekend-warrior who trailers your car to a track each weekend, the Corvette Experience is for YOU.  Regardless of individual skill level, the Corvette Experience was designed to provide car enthusiasts – especially Corvette enthusiasts – the opportunity to experience the adrenaline of high-speed thrills and blind corners thru a unique, experimental driving school that turns you loose on the NCM Motorsport Park's 3.2-mile racetrack in a C8 Corvette via a two-hour educational session that includes an hour of on-track driving sessions and an hour of technical driving instruction from one of the MSP's certified instructors.  This experience is tailored to improve your driving skills regardless of experience and promises fun and thrills for drivers of all levels!
Planning YOUR Event
For more information on any of the experiences listed above, please contact the NCM Motorsports Park by calling 844-977-7333 (844-97SPEED) 0r 270-777-4509.  You can also email them at mspguestinfo@motorsportspark.org.  The track's office hours are Monday thru Friday, 8am to 5pm CST.  Weekend Experiences are available by appointment only.  We highly recommend contacting the track before scheduling a visit to ensure track availability on the day of your visit.
As a regular patron of the NCM Motorsports Park, I am happy to share that both the venue and the staff are best in class.  I've participated in a number of the experiences listed above, including the C8 Touring Laps, the "Drive Your Own" Experience, and an HPDI event (not specifically referenced in this article, but similar in format to the Corvette Experience listed above), and I promise you will NOT be disappointed!