Is GM's 8L90E Eight-Speed Automatic Enough or Not?
Back in 2015, Jay Heath, a writer for Corvette Magazine, published a piece titled "Eight is Enough" about the Chevy Corvette's brand-new eight-speed transmission.  His evaluation of the transmission was performed while driving a 2015 Z51 Stingray at GM's Milford (Michigan) Road course.  His review of this transmission was not only favorable, but he argued that the transmission was more capable than any manual transmission in terms of acceleration and overall performance.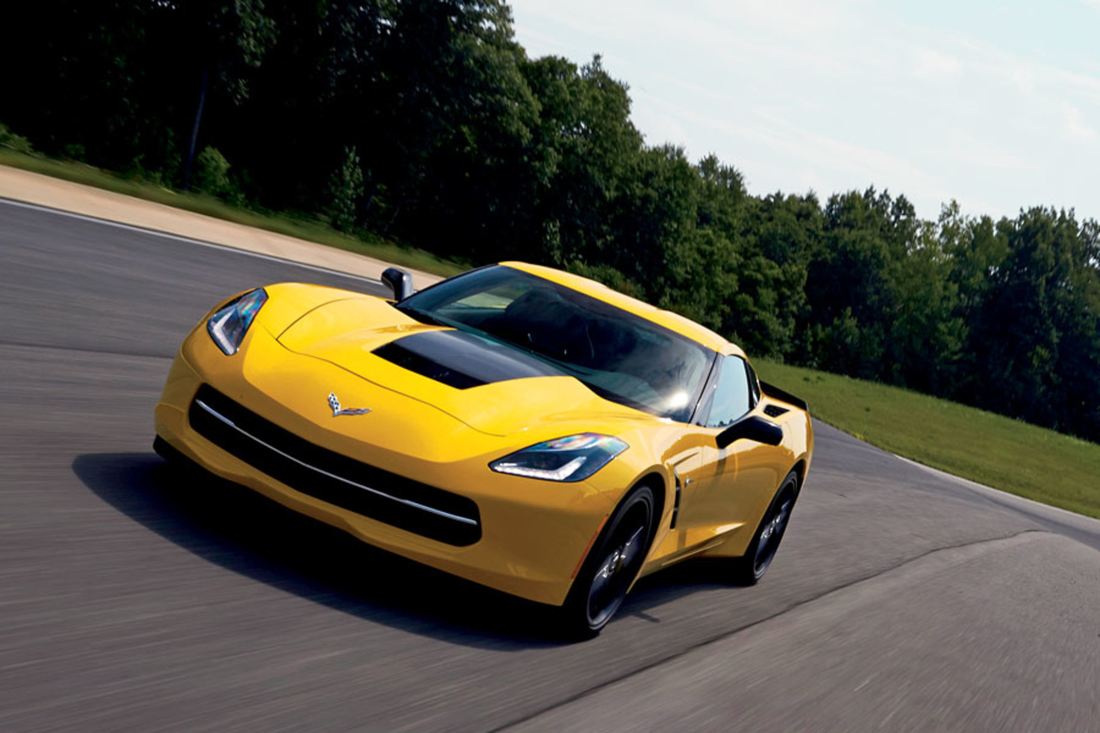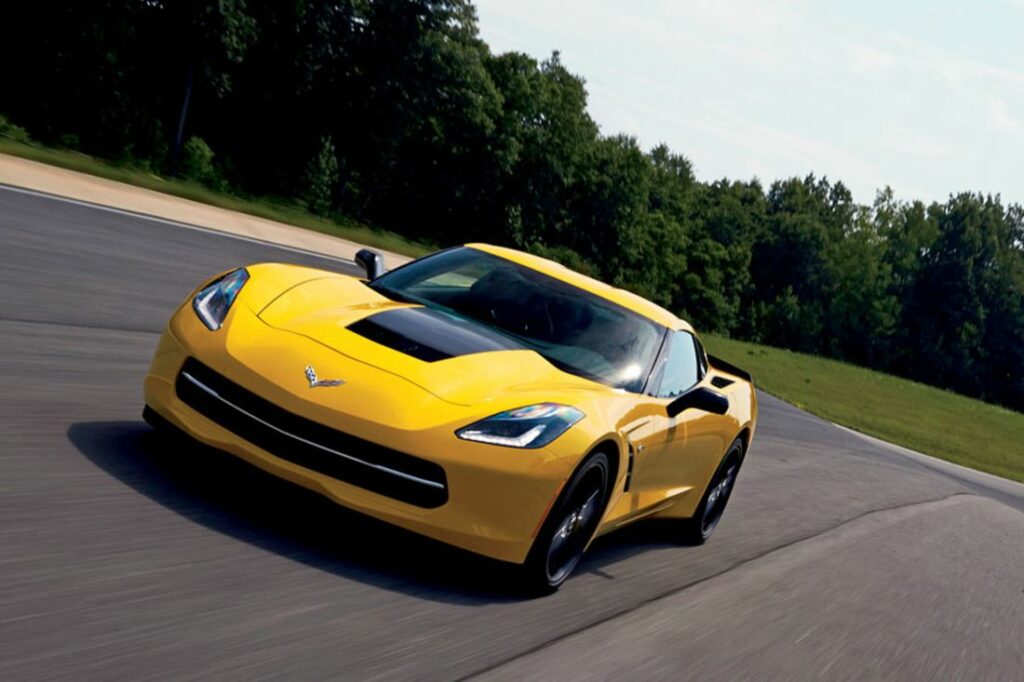 Since its introduction, however, Corvette's eight-speed automatic has garnered a variety of responses – a few very favorable but a good many more not so much.
What Makes the Eight?
The 2015 (and later) C7 Corvette's eight-speed transmission, formally referred to as the 8L90E, was constructed of four gearsets, a pair of open clutches, and an industry-first binary-vane pump.  The latter device, which regulates fluid flow into-and-through the transmission based on driving style, operates under two output levels – low and high.  When a driver mashes his foot to the floor, it circulates an abundance of fluid thru the transmission ensuring proper pressures and lubrication.  It can also drop back when being driven economically.  GM was awarded patents for all of these elements, (along with approximately two dozen others).  Combined, these elements reduced internal spin-loss by approximately thirty percent, meaning more of the transmission output was transferred directly to the rear wheels.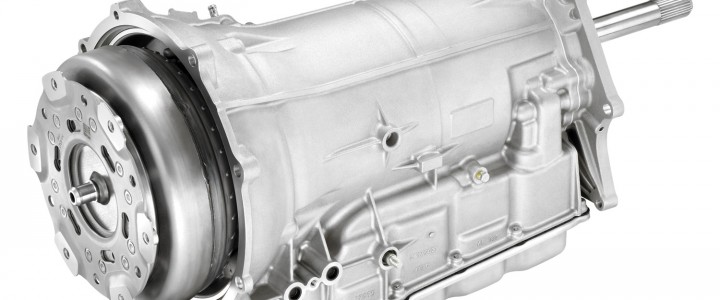 While the argument has been made that the more gears an automatic transmission has tended to decrease its reliability, the 8L90E (at the onset at least) had hoped to prove this theory wrong.  Question is, over the long term, how reliable was the transmission really?
Better or Not?
Most test drives prove that the eight-speed automatic is quicker than the seven-speed manual transmission.  The 8L90E's computer processor operates at four times the speed of the 2014's outgoing six-speed automatic.  Allegedly, this transmission is even faster than Porsche's PDK dual-clutch transmission.  That's pretty impressive.
By employing smaller ratio steps between gears, Chevrolet was also able to keep engine output at-or-near peak torque output during acceleration.  This translates into lightning-fast acceleration – 3.7-second 0-60 times and 11.9-second quarter miles.  Impressive numbers thru and thru.
However…
Since the eight-speed transmission's introduction in 2015, there've been a number of notable complaints from owners.  Its problems have been well-documented by automotive publications and websites alike.  GM even received a class-action lawsuit over the 8-speed gearbox.  The assertion was that the "transmission is defective, creating violent shakes, jerks and a 'hard shift' when selecting a gear."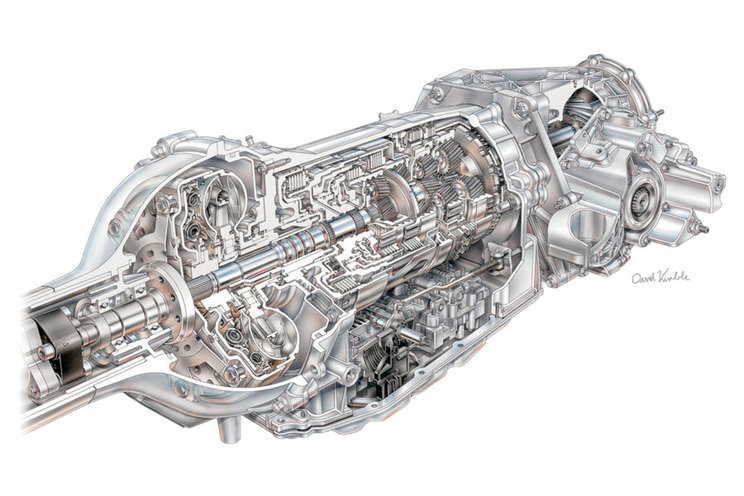 Not the kind of press that sells Corvettes…
It is worth noting that this transmission also lives in other GM models.  The 2019 (and newer) Silverado and Sierra both utilize this transmission.  While improvements have been made to the platform, the 8L90E continues to have challenges.  As an owner of a 2020 Silverado, I can tell you from my own experience that the truck has a hard time getting out of first gear when cold.  I've been told that it has to do with the pumps priming the transmission at start-up.  For me, the experience happens mostly during cold weather or when the truck has set for an extended period, but it is quite disconcerting – especially when I am the first owner of a brand-new truck.
Since this has been deemed "normal" on a number of tech/blogger pages, I've learned to be tolerant of it, especially since that seems to be the only issue I have personally experienced and its frequency has decreased with the onset of warmer weather, but still…
Our Take on the 8L90E
I happily own a 2016 Corvette Z51, but I made sure to get mine with a seven-speed manual transmission.  Why? See above.
You will find the majority of available C7 Corvettes on the market today are automatics.  While it's true that more owners purchased their Corvettes new with an automatic transmission, we tend to believe that more people are trading in automatics because of the frustrations these transmissions have created in the last five model years of the C7 Corvette.
We've driven a C7 equipped with the 8L90E automatic transmission.  There is no question that the transmission is blazing fast.  The sheer throw-you-into-your-seat acceleration throughout each gear is spectacular and will leave you wanting to do it again and again.
If you are a casual driver, a weekend cruiser who likes to put the car into gear and forget about it, we would encourage you to consider the 8L90E automatic.  No, its not a perfect technology, but there are tens-of-thousands of Corvettes out there tearing up the road at car shows, cruise-ins, caravans, etc., and if the transmission was really THAT BAD, this just wouldn't be the case.
If, on the other hand, you are looking to track your car, we'd recommend considering the seven-speed manual in a Z51 equipped Corvette.  The Z51 offers additional features that will enhance your driving experience anyway…and shouldn't a driver at the racetrack be capable of slinging gears themselves?  We certainly think so.  Besides, with the known issues of the eight-speed automatic, you'll not want to spend your time wondering if "it could happen to me."   The manual will take the guesswork out of the equation for you.
What About You?
Do you own a C7 Corvette with an eight-speed automatic?  What has your experience been?  Have you enjoyed the transmission of found it to be plagued with issues?  We'd love to hear from you.  Please post your thoughts/comments on our Facebook page (you'll find a link to this article there) and tell us what you think.  You can also email me directly at [email protected] and share your thoughts with me there.