Jeremy Welborn is a Corvette enthusiast, first and foremost. He's also a relatively small YouTuber that has some pretty decent videos.
While driving to Corvettes at Carlisle in a borrowed 2015 Corvette C7 Z06, he mentions that he was hoping to be driving his 2020 Corvette C8 Convertible. Unfortunately, his delivery got delayed by a week.
So when he finds a blue C8 HTC at the event, of course he makes a large part of the video about that!
Being more specific, the C8 HTC in question has the 2LT spec with Z51 Performance kit. It also has a nicely mixed up trim, with body-colored accents below the beltline, and carbon flash accents above the beltline.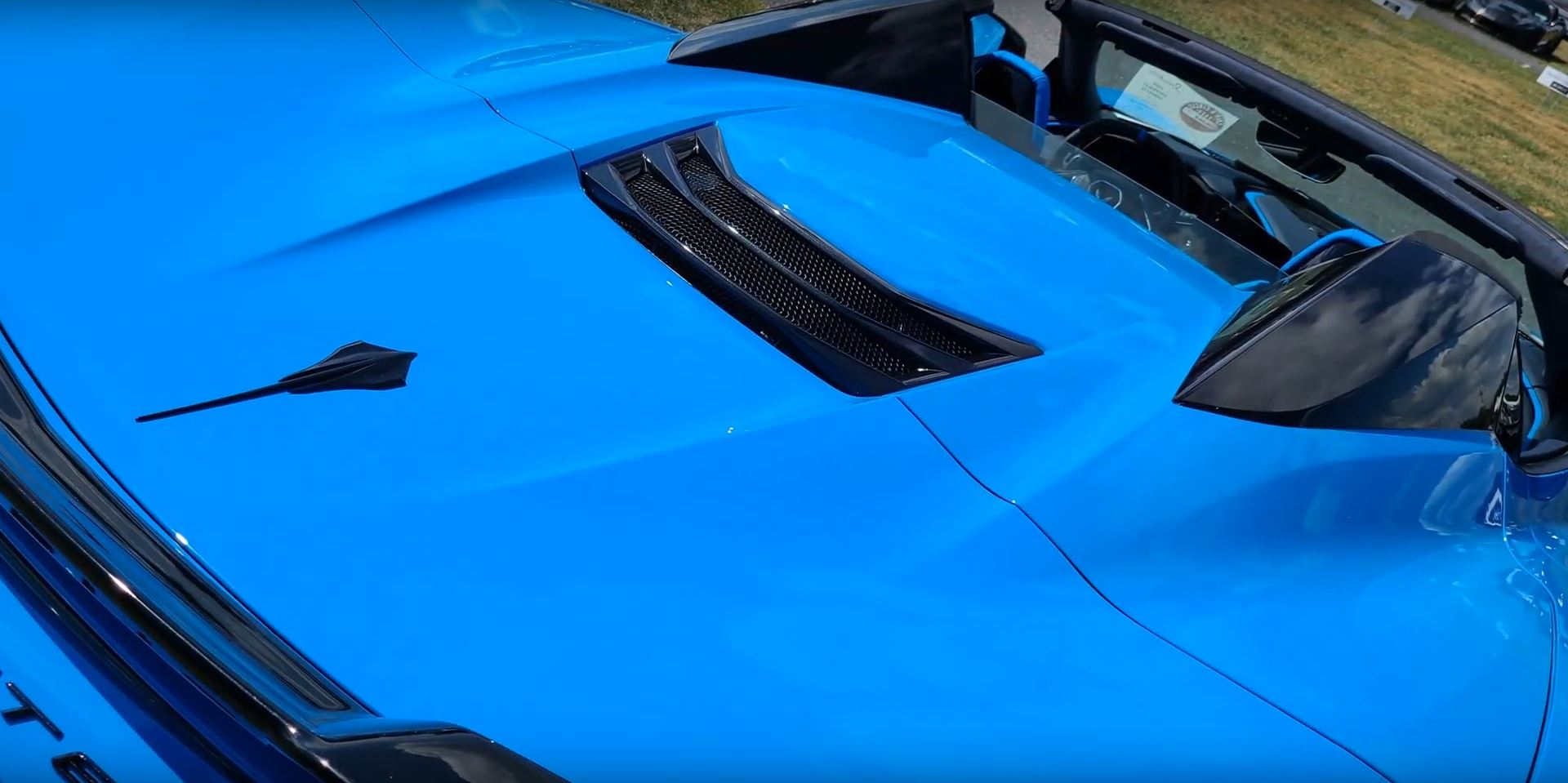 One of the biggest things about the car's trim, however, is that it accidentally had the engine cover vent also finished in carbon flash. It was also a C8 HTC that was, unknowingly to us, featured on Corvsport! It was meant to be body-colored, and the owner, Al, was going to get it recolored but thought about it and as it was above the beltline, kept it in carbon flash.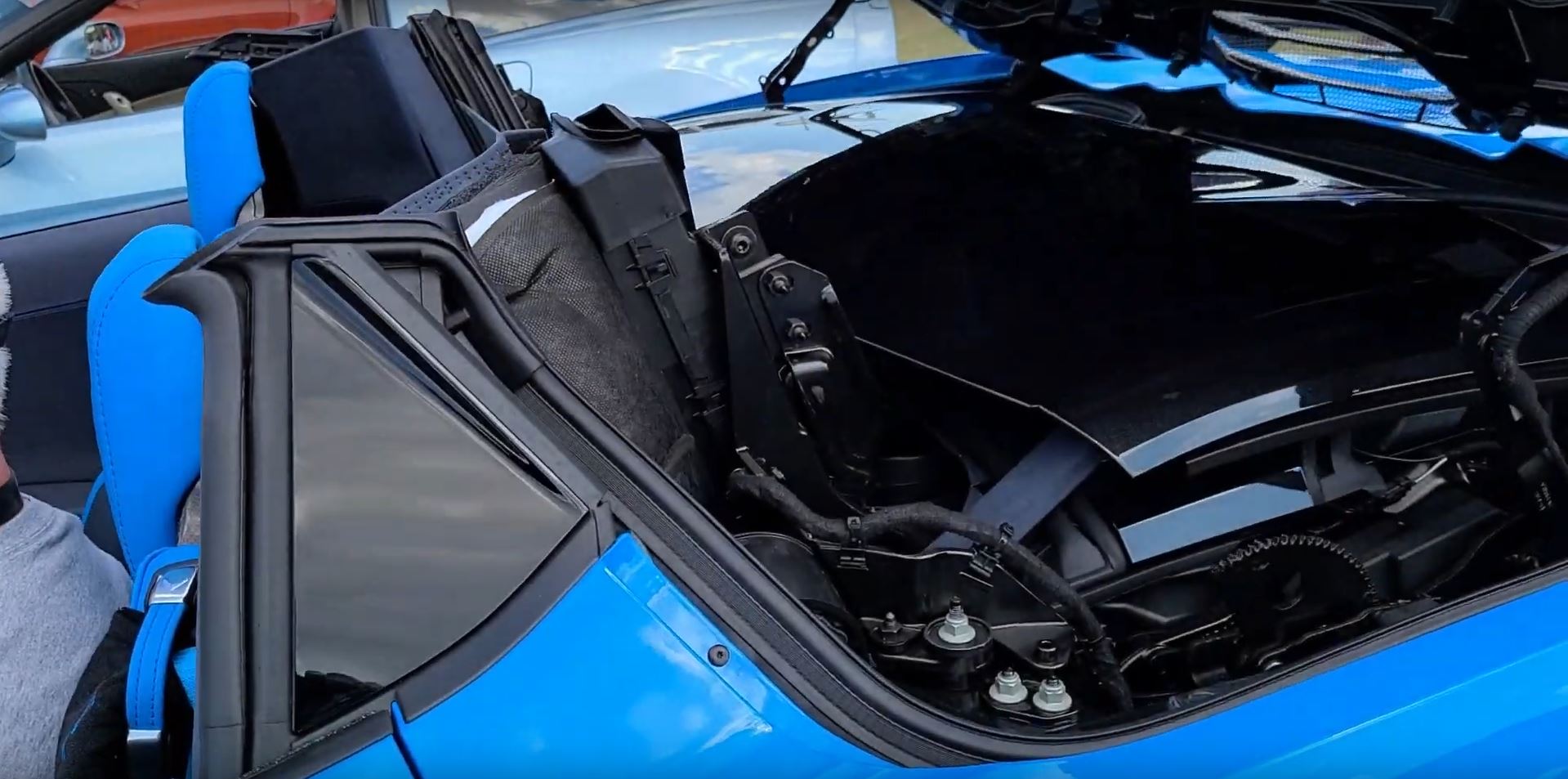 The most exciting part of the tour, however, is watching the HTC in operation. It moves extremely quickly, and from pushing the roof button to the buttresses closing over the roof hide, it only takes 15 seconds.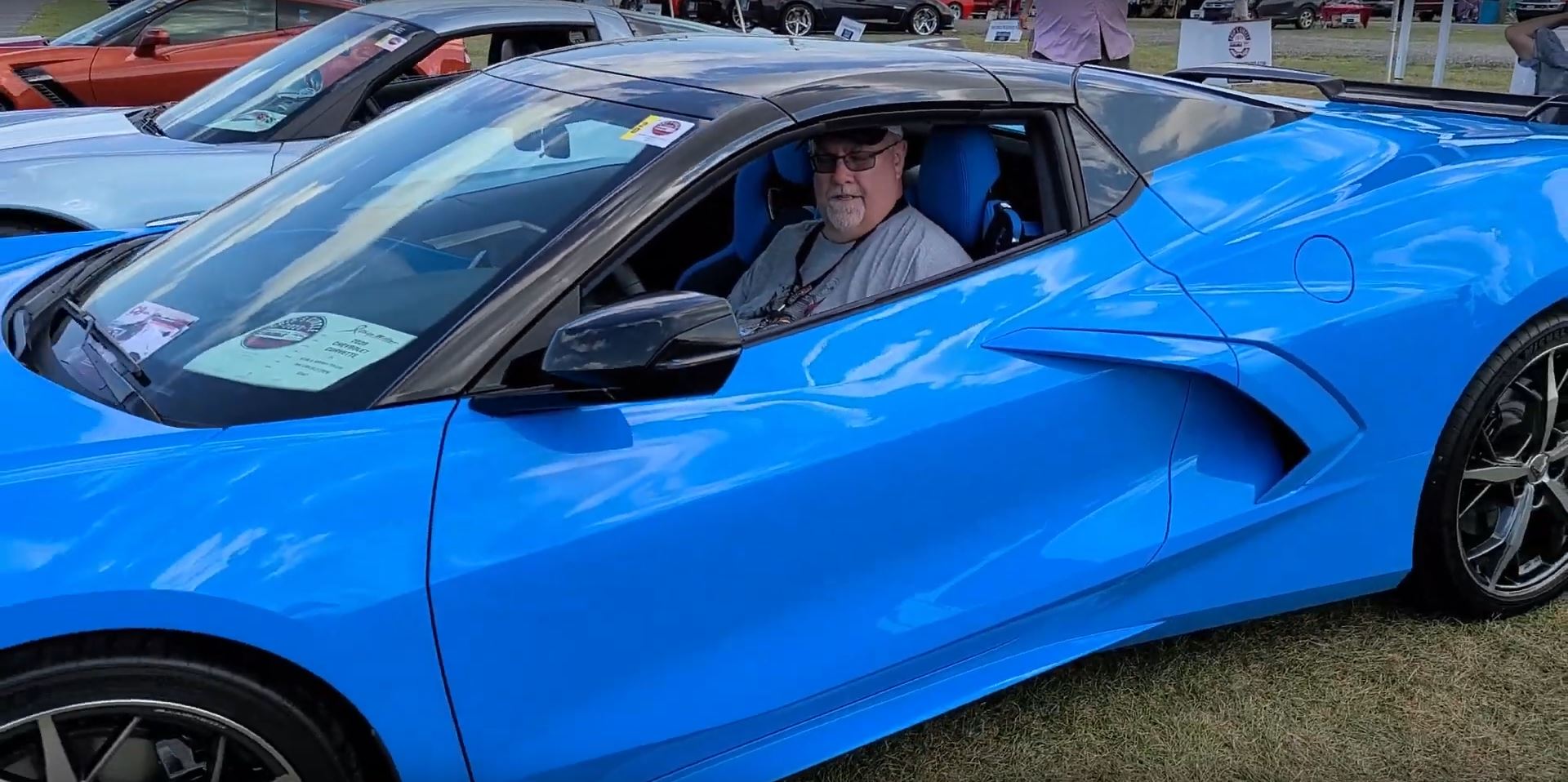 The other awesome feature that was not widely advertised is that the roof can be opened from the remote, without the car running. You simply double press the unlock button then immediately press and hold the roof button, and it takes the same 15 seconds to lower down into the roof hide and close the buttresses.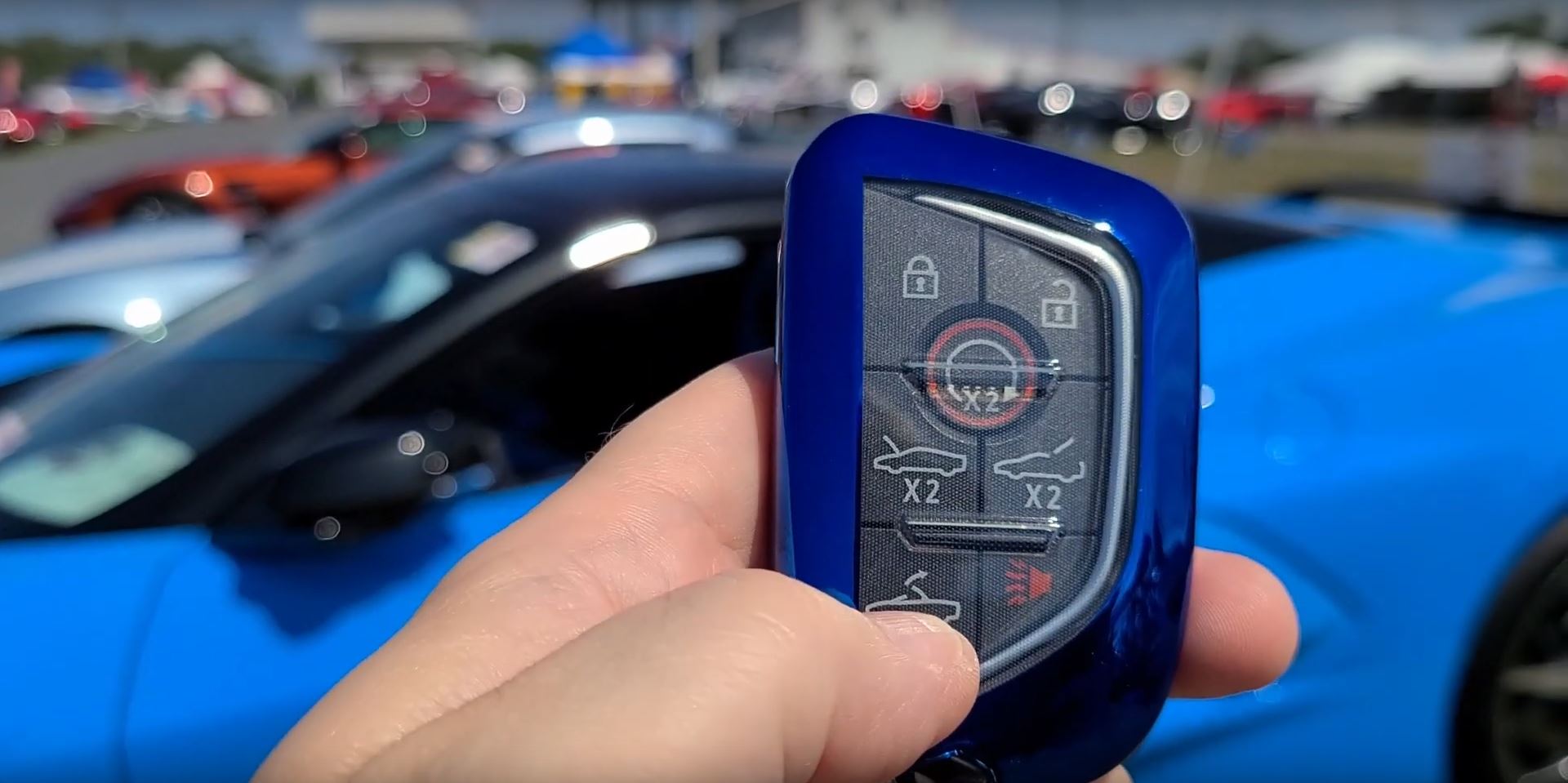 This also gives an opportunity to see the double panels that make up the roof and how they fold one over the other.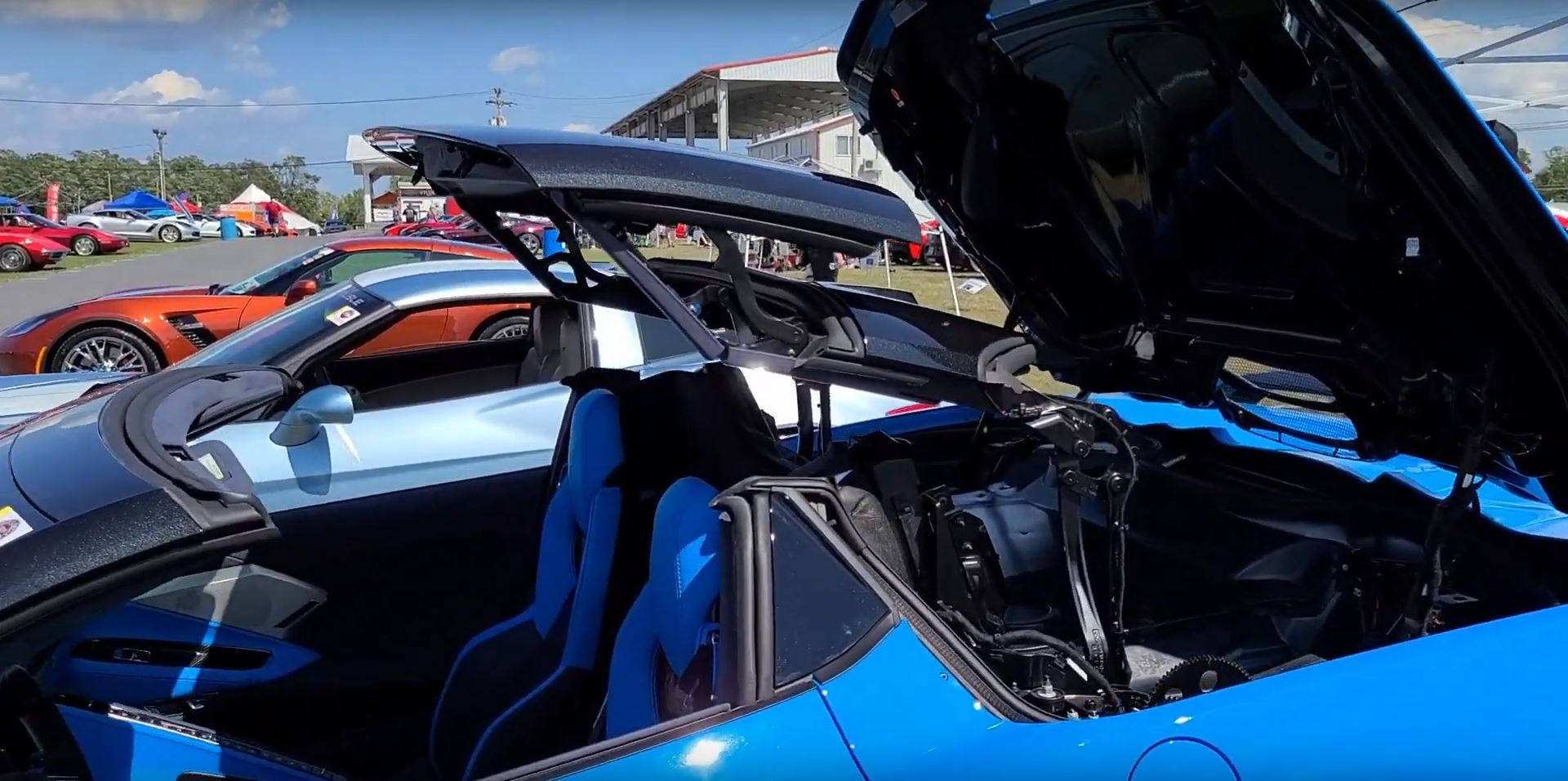 All in all, the C8 Convertible looks like it might soon become the preferred C8. That is until the C8 Z06 arrives!