The 2020 Corvette C8 has been out for about 5 months now, and after varying reports of "not this year" to "definitely this year," the 2020 Corvette C8 Convertible is well and truly here.
In a very quick video posted to the YouTube channel Corvette: Sales, News & Lifestyle, a Rapid Blue C8 Convertible had just been unloaded off a car transporter and had its protective white wrap removed, ready for PDI.
This is, as far as we can tell here at Corvsport.com, the first actual, in the wild customer car.
This video was taken so soon after unloading from the transporter that the car behind the C8 is still undergoing the protective wrap removal.
The obvious major difference between the coupe and the convertible is that the engine is not immediately on display through a large glass panel. As well, the engine venting is much different, which should help prevent the slight issue of the engine compartment getting wet whenever a torrential rains fall.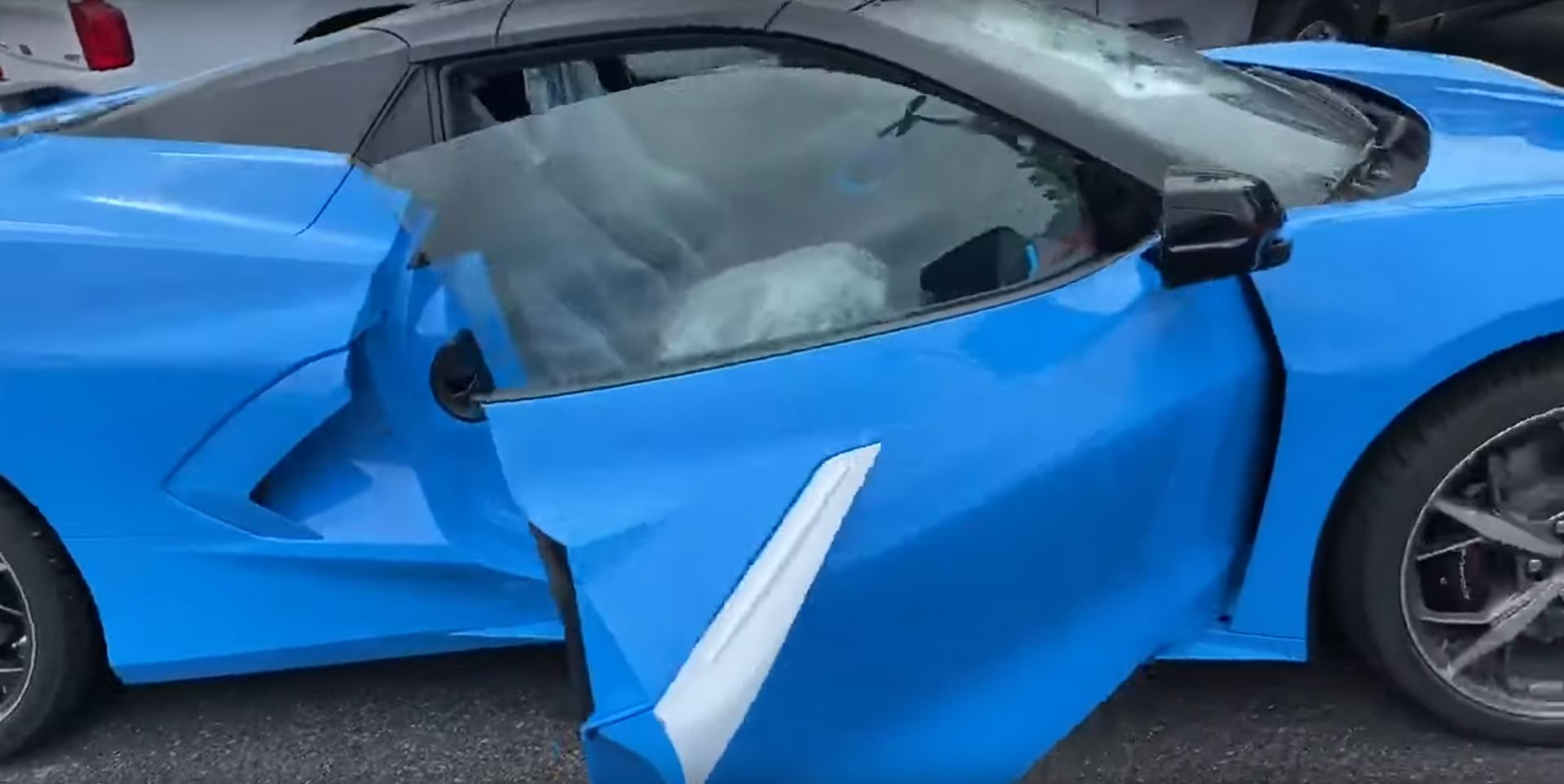 As well, it gives the C8 a much more "supercar" profile, reminiscent of great convertibles and speedster options from European manufacturers such as Porsche and Lotus.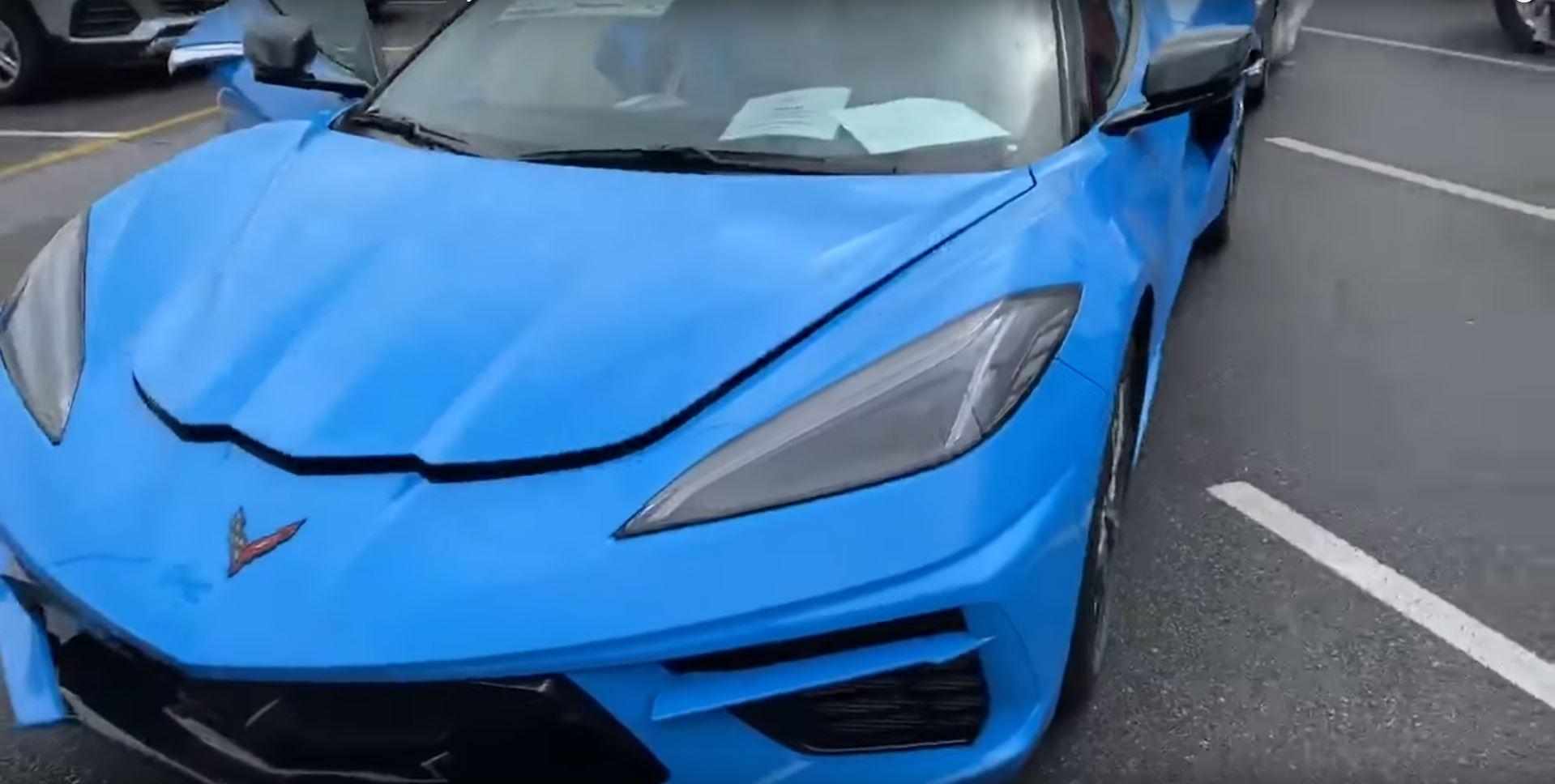 The other interesting note on this specific C8 Convertible is that this owner opted for the nearly $1,000 option to have all exterior accents match the body color.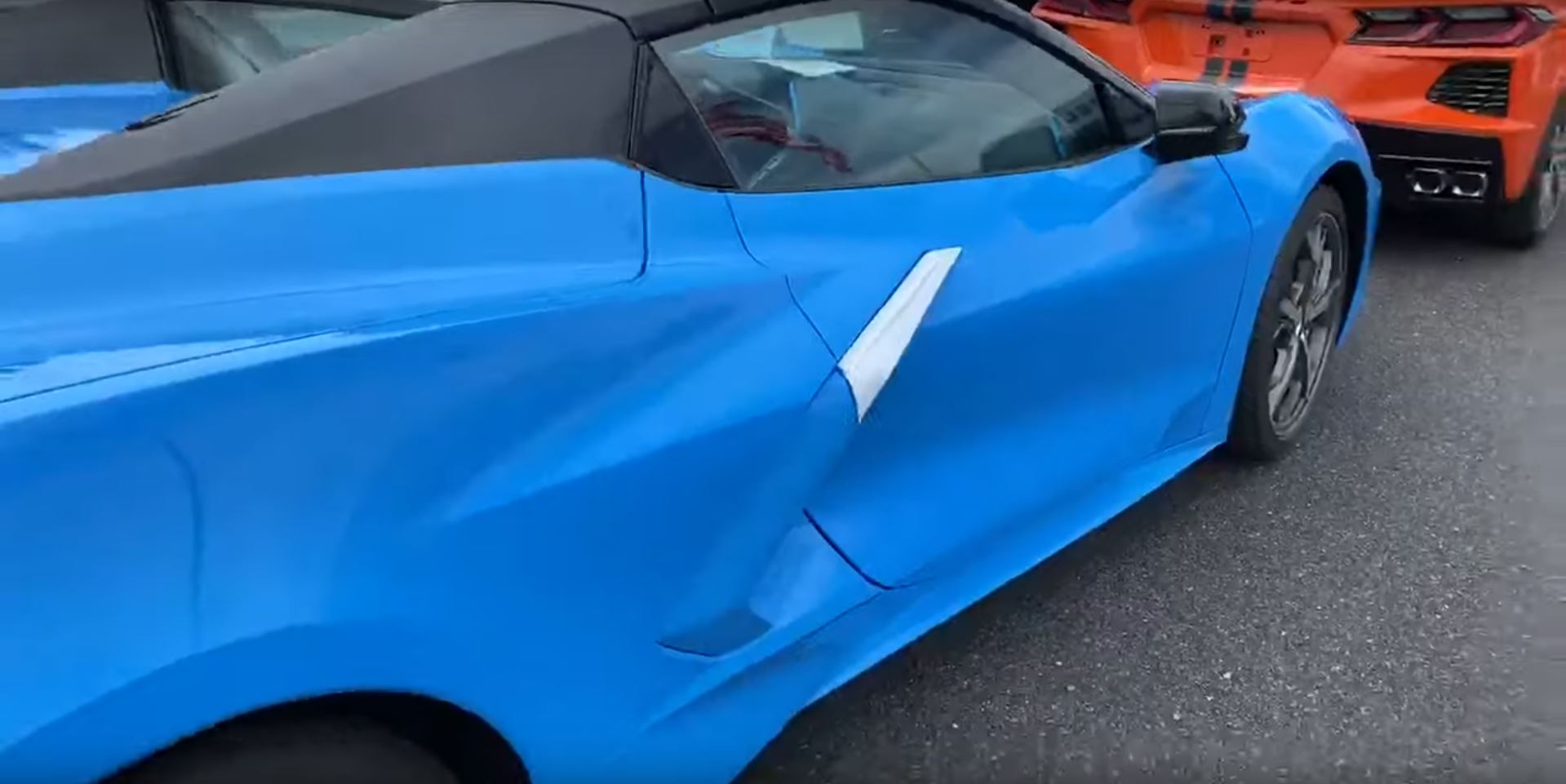 As far as we can tell, this is the least selected option when it comes to the exterior, and we have to admit, it does give the car a bit of an odd look after getting used to seeing so many black accents on pretty much every other C8. However, to each their own, and at least on the front bumper, it actually works well in our view. It's one of those options that honestly, the more you look at it, the less odd it becomes.