Raffles, lotteries, scratch tickets, visits to the casino… humans, by our very nature, love to play games of chance. It could be a Texas Hold 'Em game at the local Corvette Club meetup, or it could be something as amazing as what Dream Giveaway has lined up for their 2022 Corvette raffle.
For those unfamiliar with Dream Giveaway, they are a 501(c) non-profit organization that benefits multiple charities throughout the United States by holding some pretty spectacular raffles. They have everything from shopping spree raffles to classic car raffles, and, specifically of interest here, an annual Corvette raffle—supported and approved by General Motors themselves.
For the past few years, they have raffled off things like a C7 Grand Sport, a low serial number 2020 Corvette C8, and last year, a combo grand prize consisting of a 2021 C8 and a 1961 'Vette Convertible.
The double Corvette prize returns this year, with a very special 2022 Corvette Coupe—and, if you hold the lucky grand prize ticket, a 1965 Corvette Sting Ray with a 396 big block in it, fully restored to factory-new condition. On top of that, the grand prize also includes $40,000 to pay for the taxes you have to declare on winnings and $8,500 in credit for Backyard Buddy Car Lifts!
Read on to find out about both cars, as well as how to enter the raffle!
2022 Corvette C8 Coupe—Dream Giveaway Edition
Yes, you read that right. This year, the modern Corvette C8 Coupe that you can win is a special one-of-one edition produced specifically for the raffle! So let's cover just what makes it worth an entry or ten…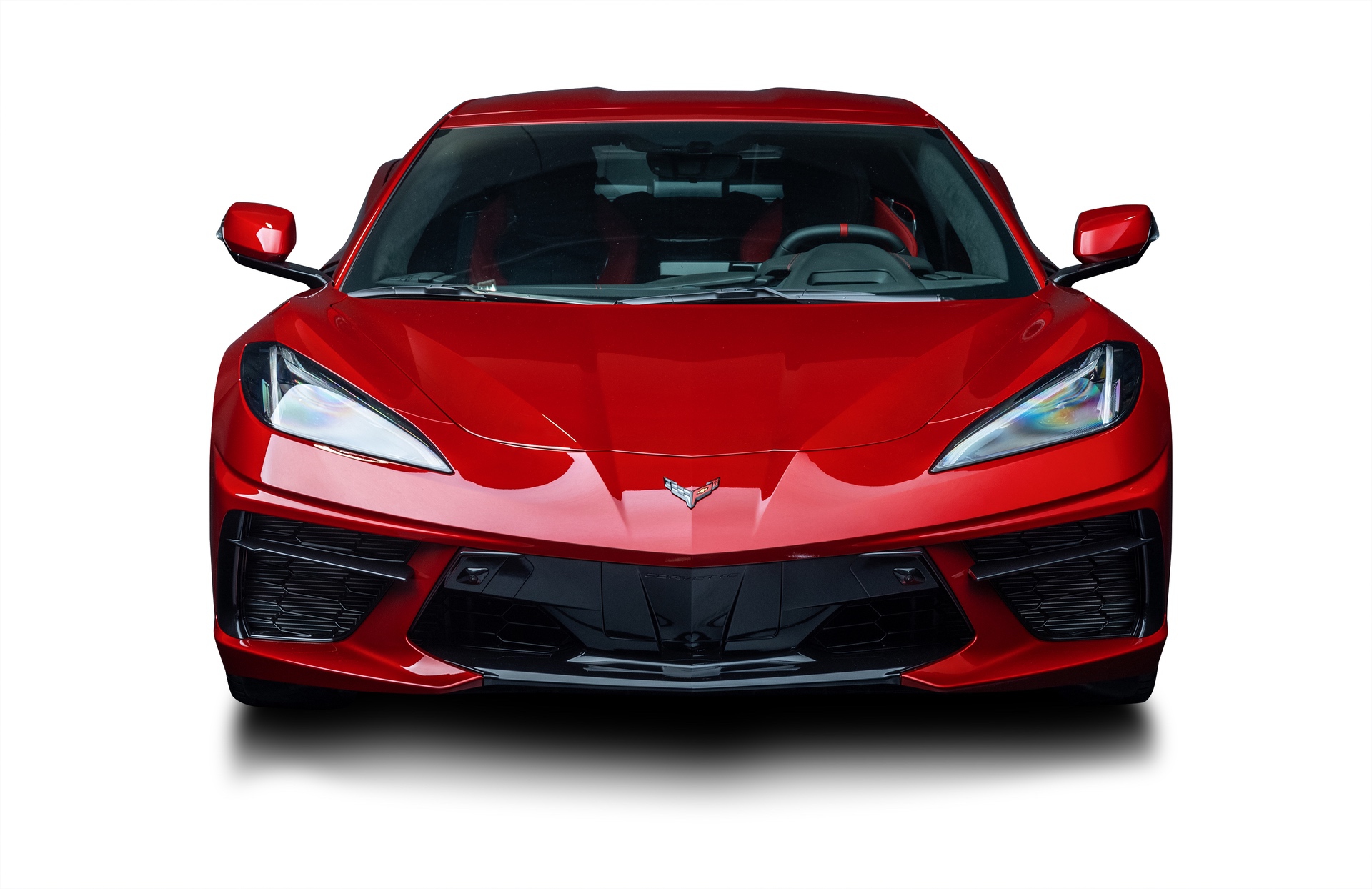 GM Involvement in the Production
Well, this one may seem a little obvious because GM owns Corvette and the factory where the car is made. In this case, however, GM got really involved, allowing for a wing delete on the car, which was ordered as a 3LT top spec, as well as adding the Z51 Performance Package with the magnetorheological performance suspension option and front lift kit. The colors chosen, with input from GM, were Red Mist Metallic over a custom Adrenaline Red/Black, with the premium leather option as well.
Tuned by Lingenfelter Performance Engineering
With the car built to the standards that one would expect for a one-of-one, it wouldn't suit the car to just have a few special factory options. This is why LPE was brought in—to give the car a special tune, bumping it from 495 HP to 560 HP.
On top of this, a full LPE carbon fiber engine bay kit was made especially for the car, and the throttle body was replaced with an LPE version to match the upgraded power.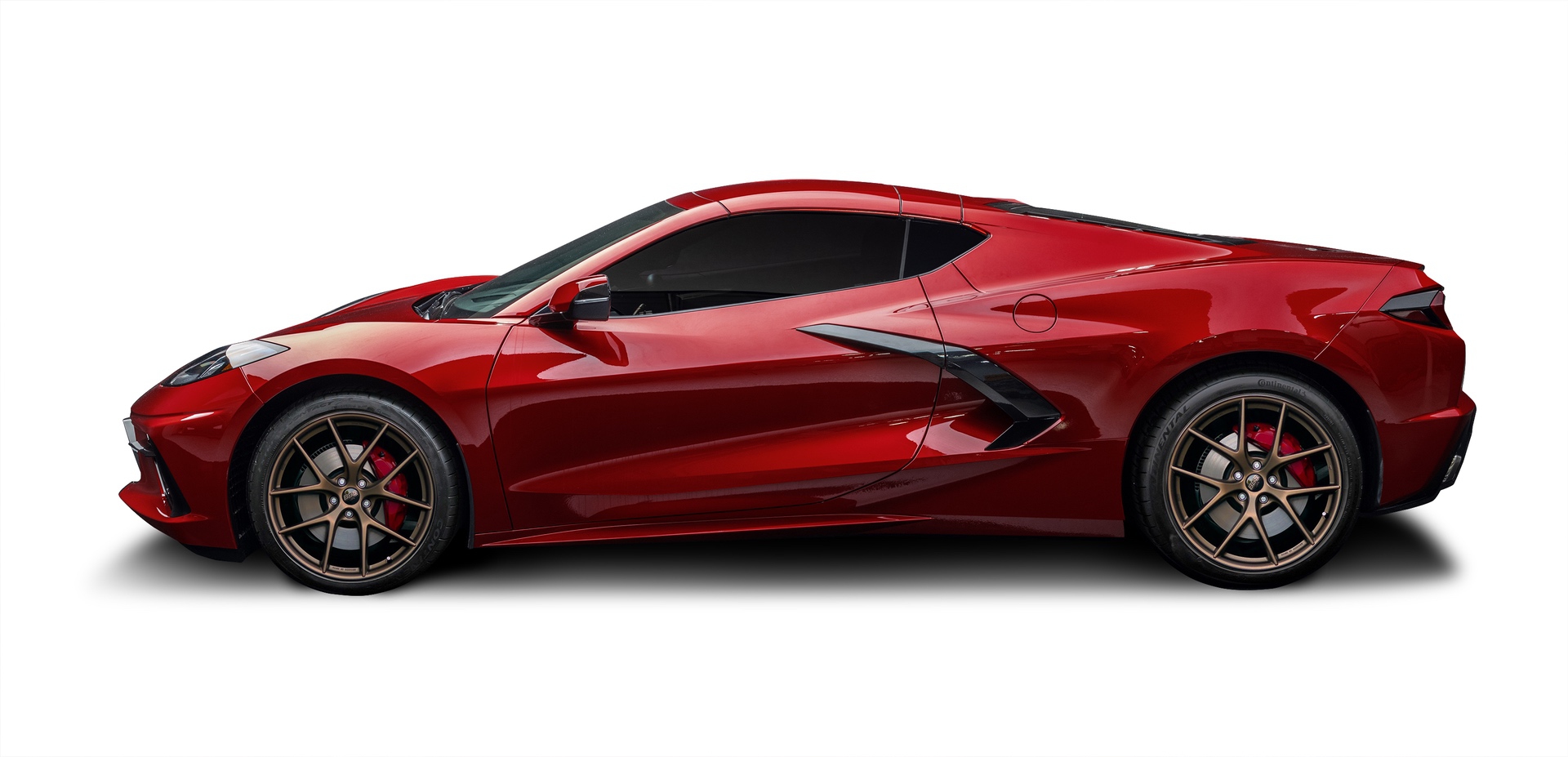 Music by Lingenfelter Corsa Performance
Once the car was built and carefully tuned, it needed that little something extra. Enter Corsa Performance and over $4,000 worth of headers, plus a sweet 3.0-inch cat-back exhaust with 4.5-inch tips to give it the growl and roar you'd expect an angry, tuned V8 to make.
High-flow sport cats were also installed, so if you're from California and win this raffle, you can rest assured that your Corvette will be completely up to emissions standards and not yanked from the road!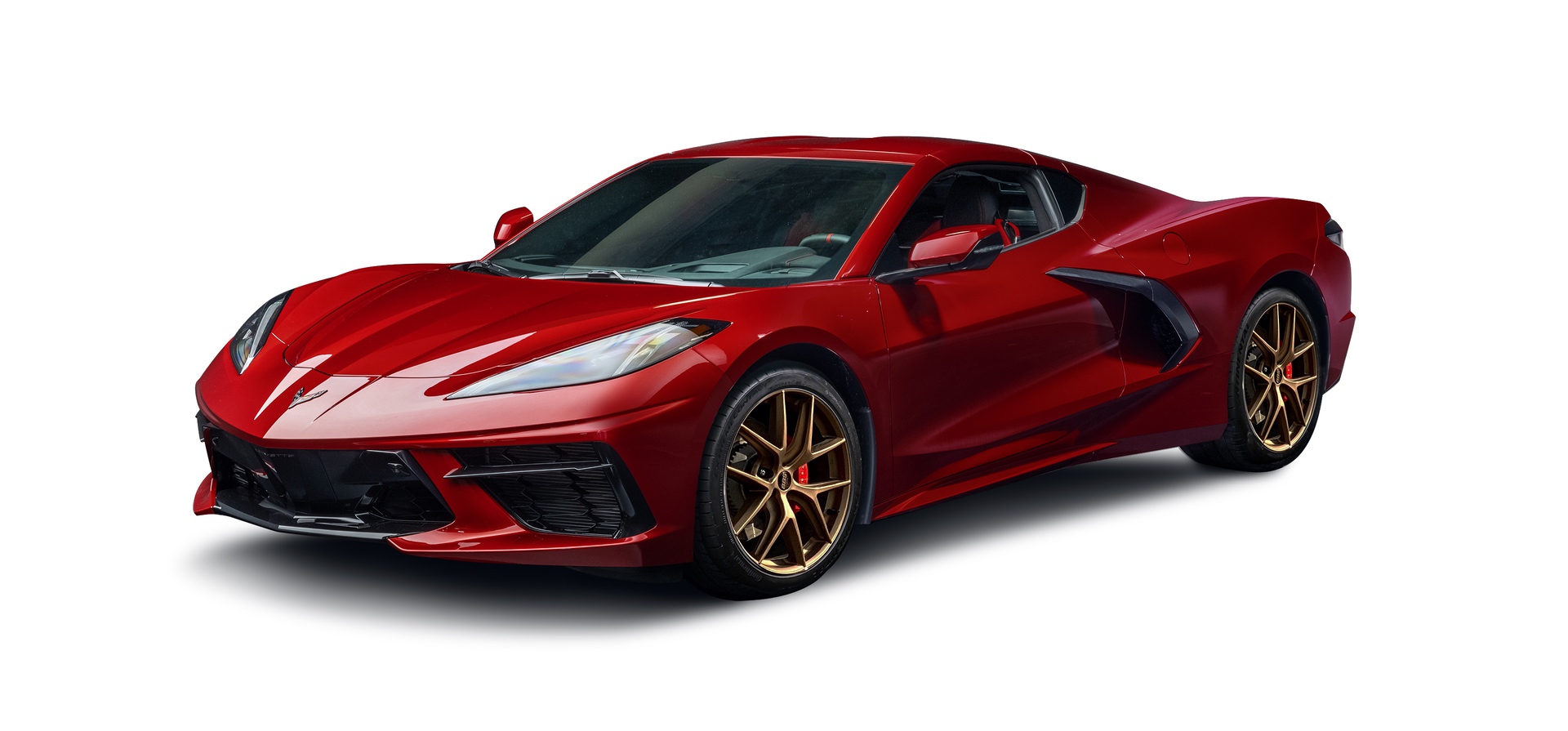 Wheels by BBS & Tires by Continental
As the icing on this very special cake, BBS has provided a set of matte bronze C1-R wheels, draped in Continental Extreme Contact sport tires. It just adds that finishing touch, giving this one-of-one edition a profile that befits its supercar status without being loud about it. In fact, we here at Corvsport believe that this is quite possibly one of the best-looking Corvette C8s, bar none—and whoever wins that grand prize is indeed one lucky dog.
But wait—not only do you get the 2022 Corvette C8 Coupe DG Edition if you win that grand prize, you also get…
1965 Corvette C2 Sting Ray—Rated Collector's Grade by the NCRS
Let's face it, is there any cooler generation of the classic 'Vette than the C2? This is the generation that cemented the Corvette as America's Sports Car, and was also the first generation with cars specifically built from the factory at just below race car specs so customers could gently modify them for the track—including the much loved big-block engines.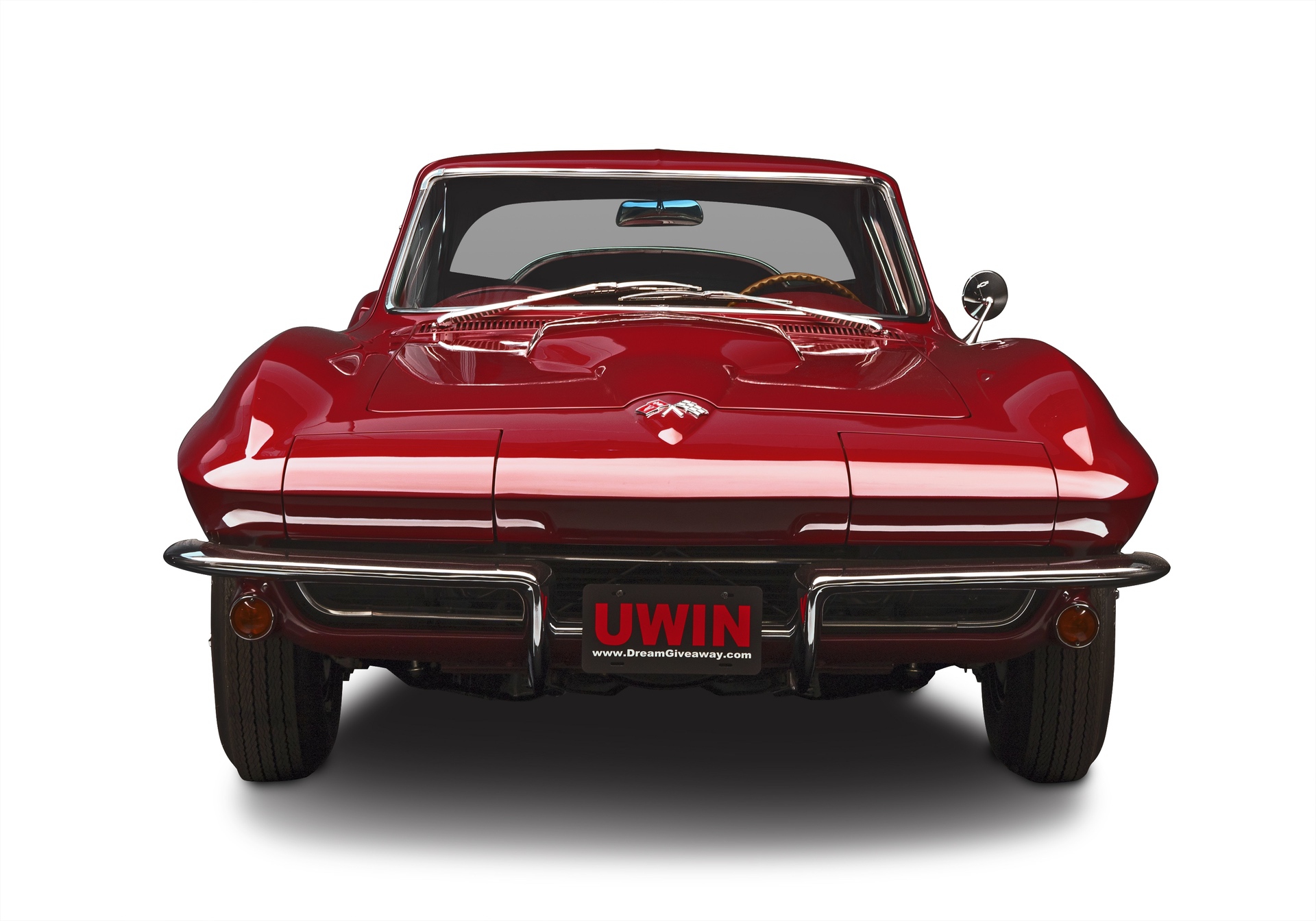 This specific 'Vette had all the right boxes ticked, as it was ordered by the Syracuse, New York Chevrolet zone office, to show off the L78 396 ci 425 HP big-block V8 that was first available in 1965. Because this was technically a company car, it is confirmed to be all-numbers-matching, and despite having a few miles on it, it was a prized show car that was kept in generally good condition.
That's not the important bit about why this specific C2 is worth your attention, however. What deserves your attention is that this specific car underwent a no-expenses-spared, body-off, chassis-up restoration to the strict National Corvette Restorers Society guidelines.
This means: no restomods, original materials where possible, numbers matching engine, transmission, and chassis, rebuilding the engine and transmission to the factory (or better than factory specification), and a heck of a lot more.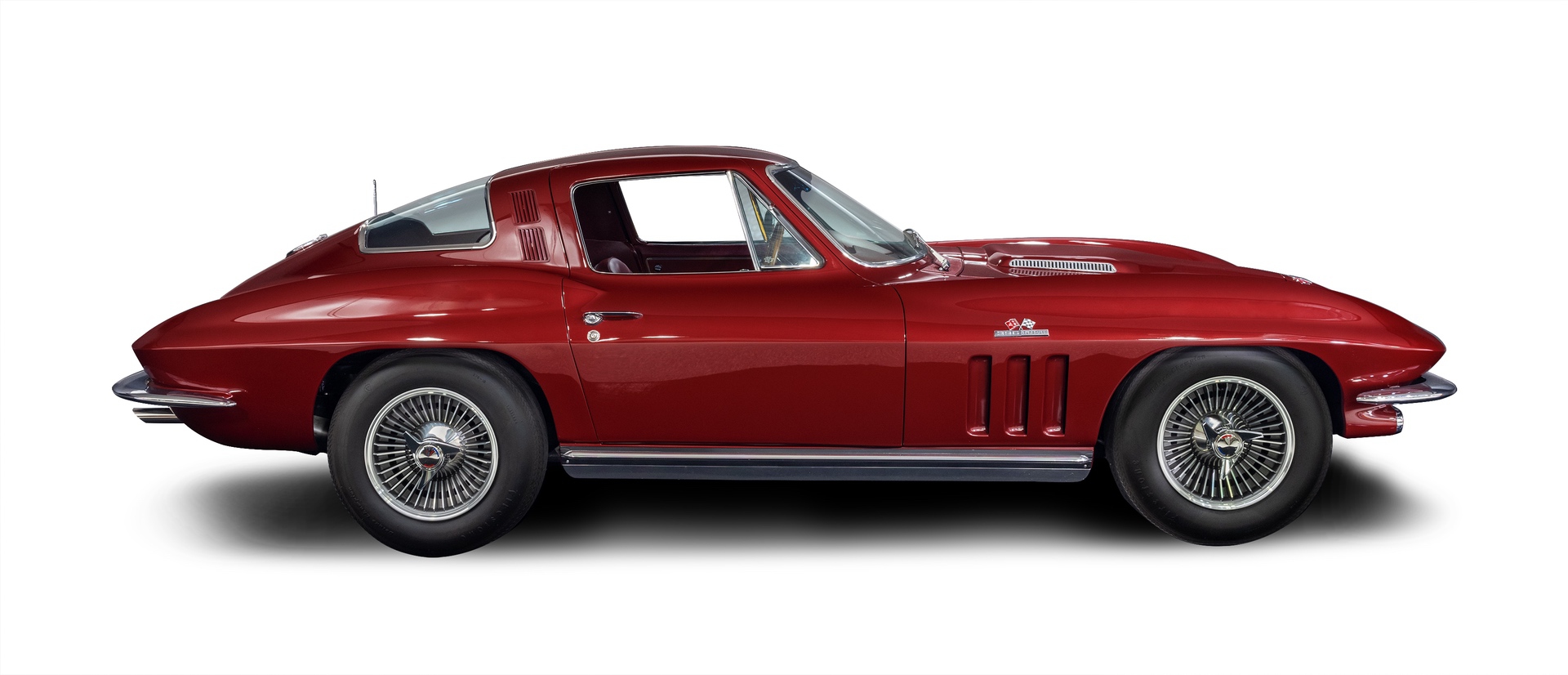 This went so far as the restoration sourcing the exact same paint mix from DuPont for repainting the body. Rechroming all the shiny bits was done through the same triple plating technique that Chevrolet used in the 1960s.
The original stainless steel was polished through hours of painstaking detail work back to factory-new condition. The dashboard and gauges were completely disassembled, cleaned, rebuilt, and restored to factory condition. Even the radio was disassembled, cleaned, checked, and rebuilt to factory standards, and works!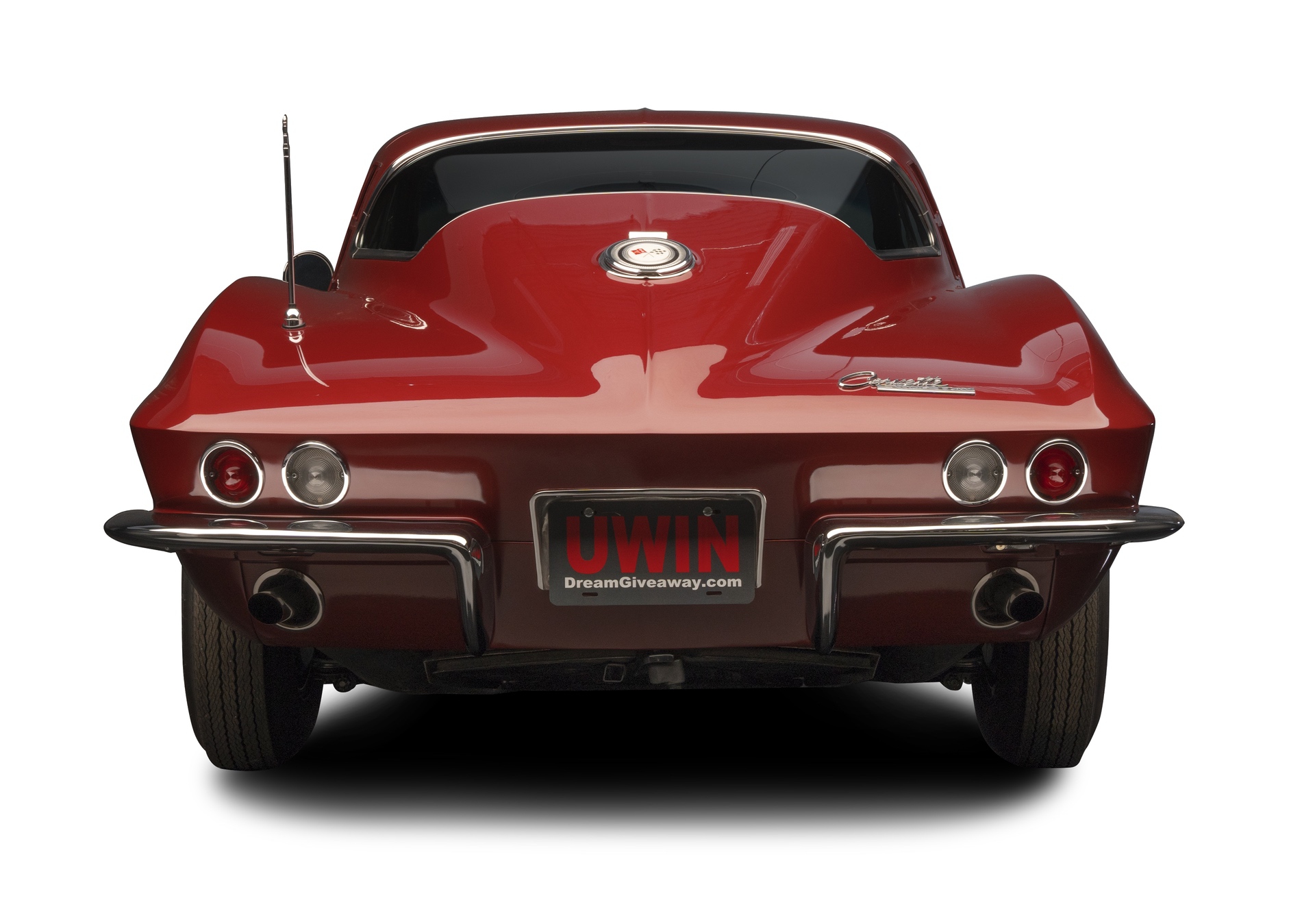 As this was a show car to entice customers, no option was left unticked on the order sheet. This beauty has a four-speed manual transmission, power steering, power disc brakes, a transistorized ignition, a teakwood sport wheel, a fully functional AM/FM radio, a working power antenna, soft-ray tinted glass, and to top it all off, the racing-derived wheels with knock-off spinner hubs.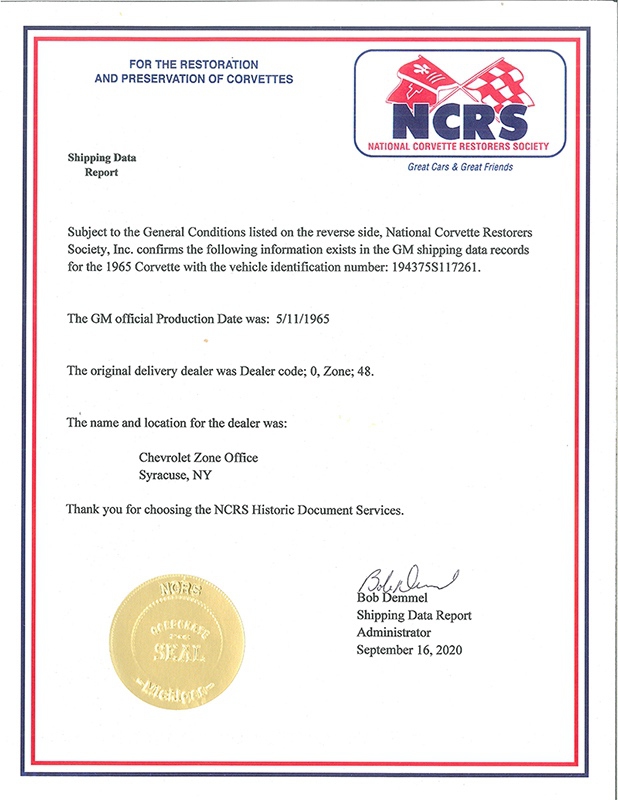 This 'Vette also has a confirmation certificate by the NCRS, which tracked its original production date, delivery date, and the dealership to which it was delivered. This was officially signed and sealed by Bob Demmel, the Historical Documents and Shipping Data Report Administrator in September 2020.
What Charities Are Supported by This Raffle & How Do I Enter?
Charities
The Dream Giveaway raffle for 2022 is supporting New Beginning Children's Homes, a charitable organization that, through networking with other accredited and verified charities, works to make sure that no child in the United States is left behind. Through NBCH, ticket purchases give funds and support to charities such as Florida's 4Kids program, the National Guard Educational Foundation, Smile International, and Victory Junction.
Your ticket purchase will also support Honor Flight, which allows military veterans with medical and/or honorable discharges the opportunity to visit Washington DC free of charge to visit the memorials located there that honor their service and sacrifice. Since 2019, this charity, when able, has also taken those veterans on the short trip to Virginia to visit the Tomb of the Unknown Soldier and pay their respects to their fallen brothers and sisters.
How to Enter
For as little as $3 for 1 ticket, you can enter the giveaway and also support kids and veterans across the United States. However, we here at Corvsport have a little bonus for you…
Enter via the following link, and Dream Giveaway will give you 50% more tickets for your purchase, starting from the $25 for 20 tickets level, meaning you'd get 10 more tickets!
Even better, because this raffle is through a 501(c) non-profit and benefiting charities, your entry is fully tax-deductible, and your entry confirmation email will come with a receipt so you can claim those deductions!
The deadline for raffle ticket purchases is December 31, 2022, or if all tickets are sold, whichever comes first.