I try to be a glass-half-full type when possible so will lead with the positive moments from this year's 71st year of racing at Sebring. If you are an avid follower, you'll know that there are now two series that race at the acclaimed yearly race in Central Florida, the FIA World Endurance Championship (WEC) and the IMSA WeatherTech SportsCar Championship.
As you may recall, Corvette Racing had a phenomenal run last year by taking a win in its class, and we did a piece on it here. That landmark win, led by drivers Antonia Antonio Garcia, Jordan Taylor, and Nicky Catsburg, was Corvette Racing's first win for the GTD PRO-spec Corvette C8.R in only its second race in the new race class.
For 2023 the most encouraging news comes from the WEC race, which is the shortened 8-hour race held on Friday. Congratulations to Nicky Catsburg, Ben Keating, and Nico Varrone, who drove the #33 Mobil 1 SiriusXM Corvette C8.R to its 14th win for Corvette Racing at the challenging 3.74-mile, 17-turn circuit.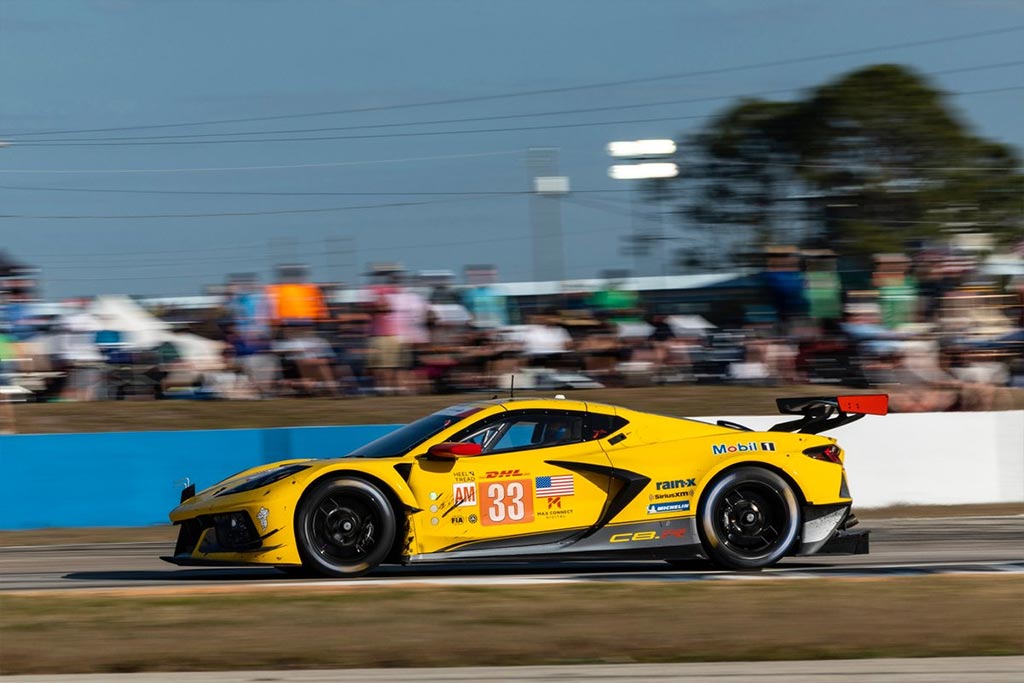 In the beginning, things also looked very encouraging for the Corvette Racing team of Antonio Garcia, Jordan Taylor, and Tommy Milner, with Garcia taking pole position for the 12-hour IMSA race. Garcia ran a blazingly fast lap of 1:59.315 at an average speed of 112.843 mph.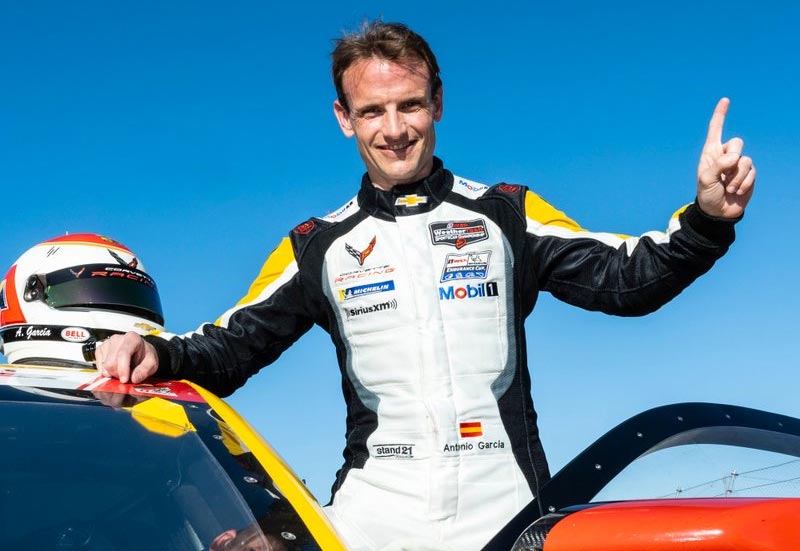 If you look closely at the results for the iconic 12-hour race, you'll see the C8.R team had a quicker lap than the winning Porsche 911 GT3 from Plaff Motorsports. The Corvette Racing drivers were also able to crank off the second fastest lap and second fastest average speed overall in the class, only narrowly edged out by the Mercedes AMG from WeatherTech Racing (click on picture to expand).

So what went wrong to produce a 5th place finish? This tweet from Garcia sums it up well.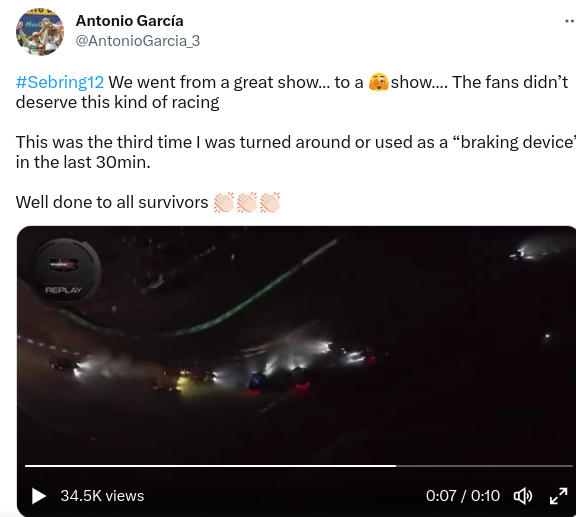 As you can see, many of those headlights are pointing in the wrong direction! Well hopefully, we enthusiasts and the Corvette Racing team will get cleaner racing at the next WeatherTech Championship event, which is on April 15th in Long Beach, California. We often have vibrant discussions on our Facebook page, I would love to hear from you!  Douglas B.