This 2007 Chevrolet Corvette Convertible holds the distinguished title of being one of the 24 specially liveried vehicles for the 2007 Corvette Festival Cars, showcased at the renowned Allstate 400 at the Brickyard race. The race took place on July 29 that year at the iconic Indianapolis Motor Speedway.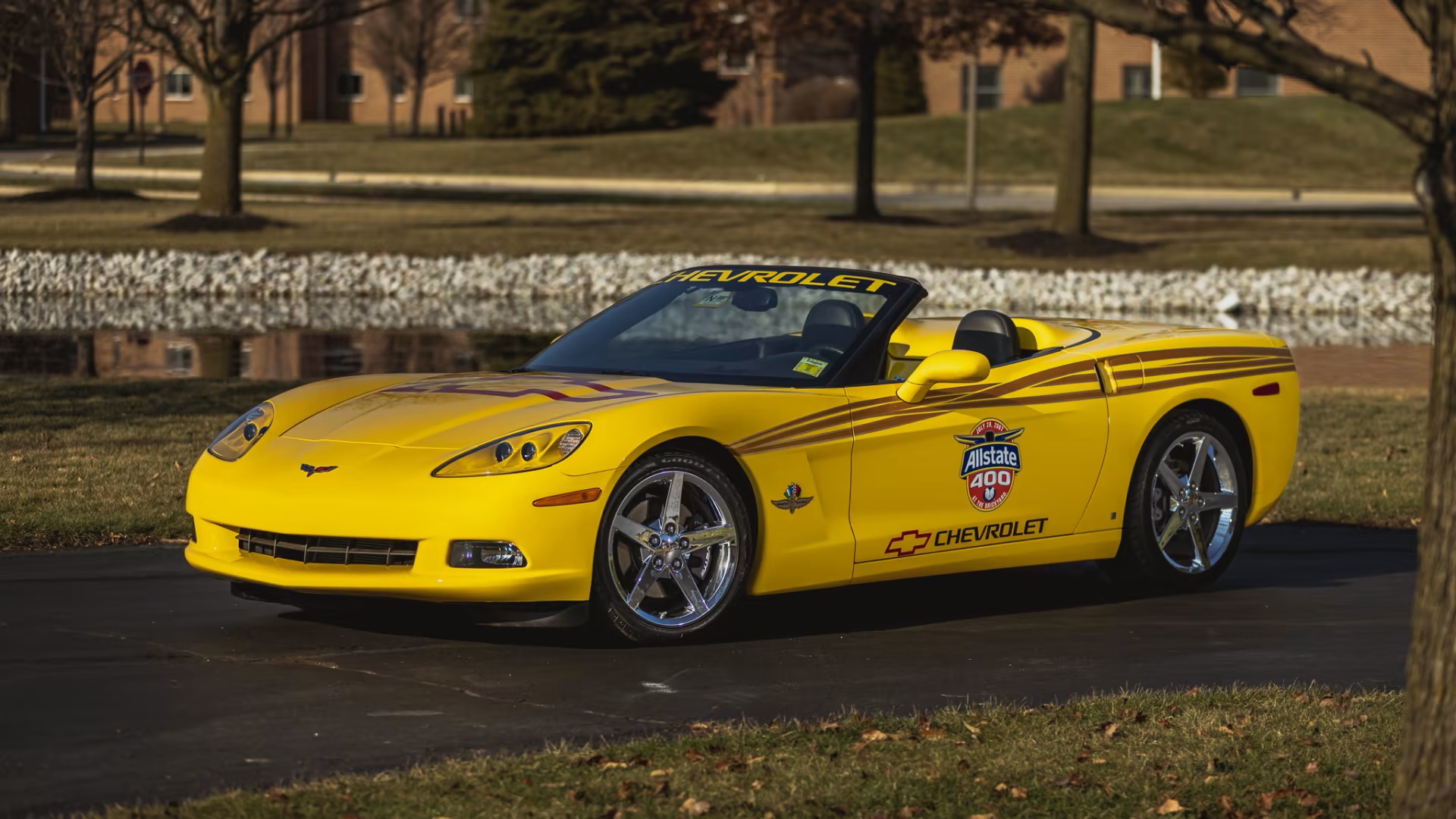 The victorious driver of the Brickyard 400 that year was none other than Tony Stewart, a highly accomplished and versatile racer. Before making his mark in the NASCAR Cup Series with championship wins in 2002, 2005, and 2011, Stewart had already earned the title of 1997 Indy Car Champion.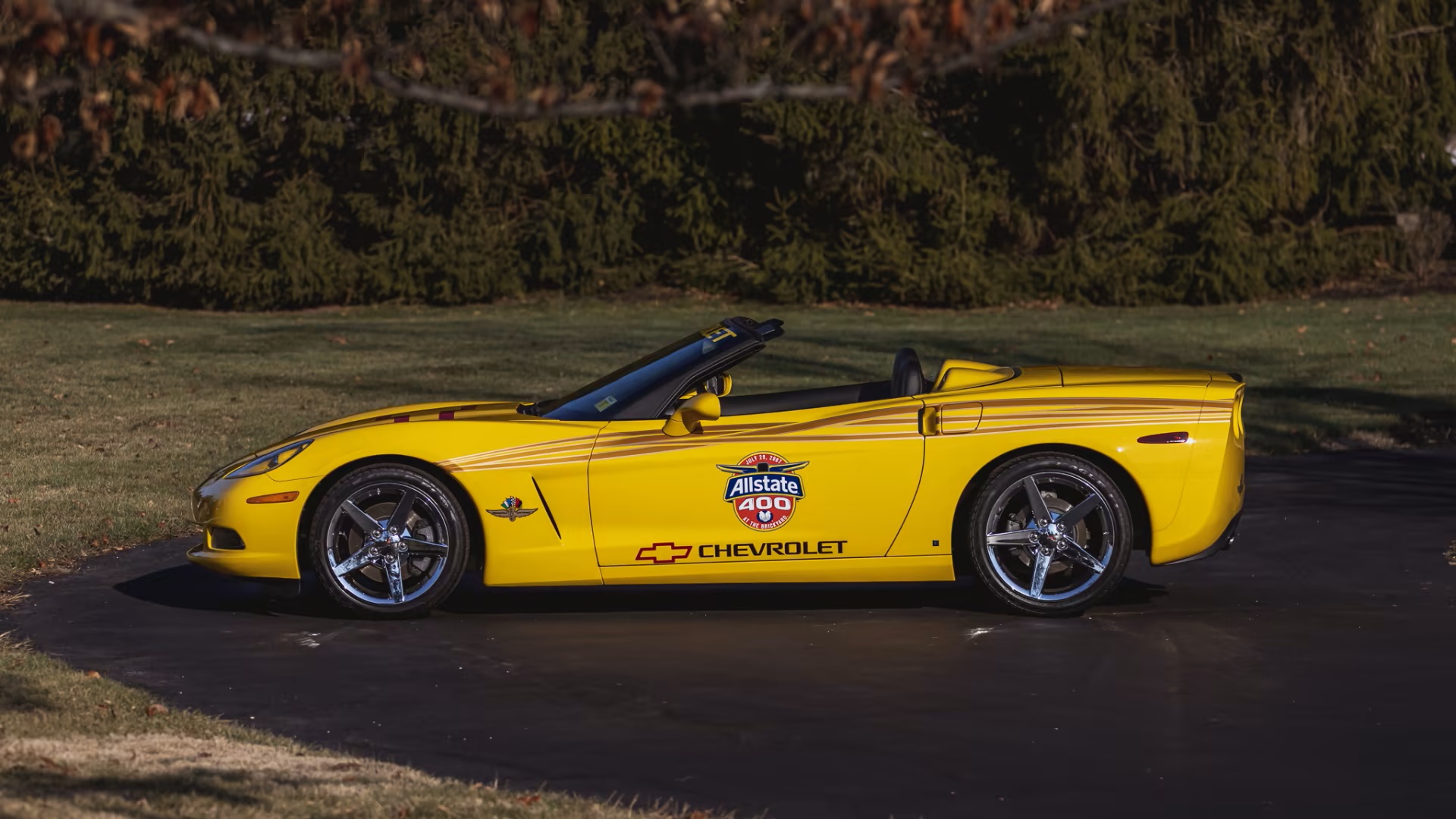 At first glance, what captures attention is the unique livery, which, though more understated than previous Festival Cars, still exudes a sense of elegance. The design features gold streamers flowing along the sides over a yellow base adorned with Chevrolet Bowtie emblems and the Brickyard 400 logo on the doors. The polished five-spoke alloy wheels add a gleaming touch to the overall look.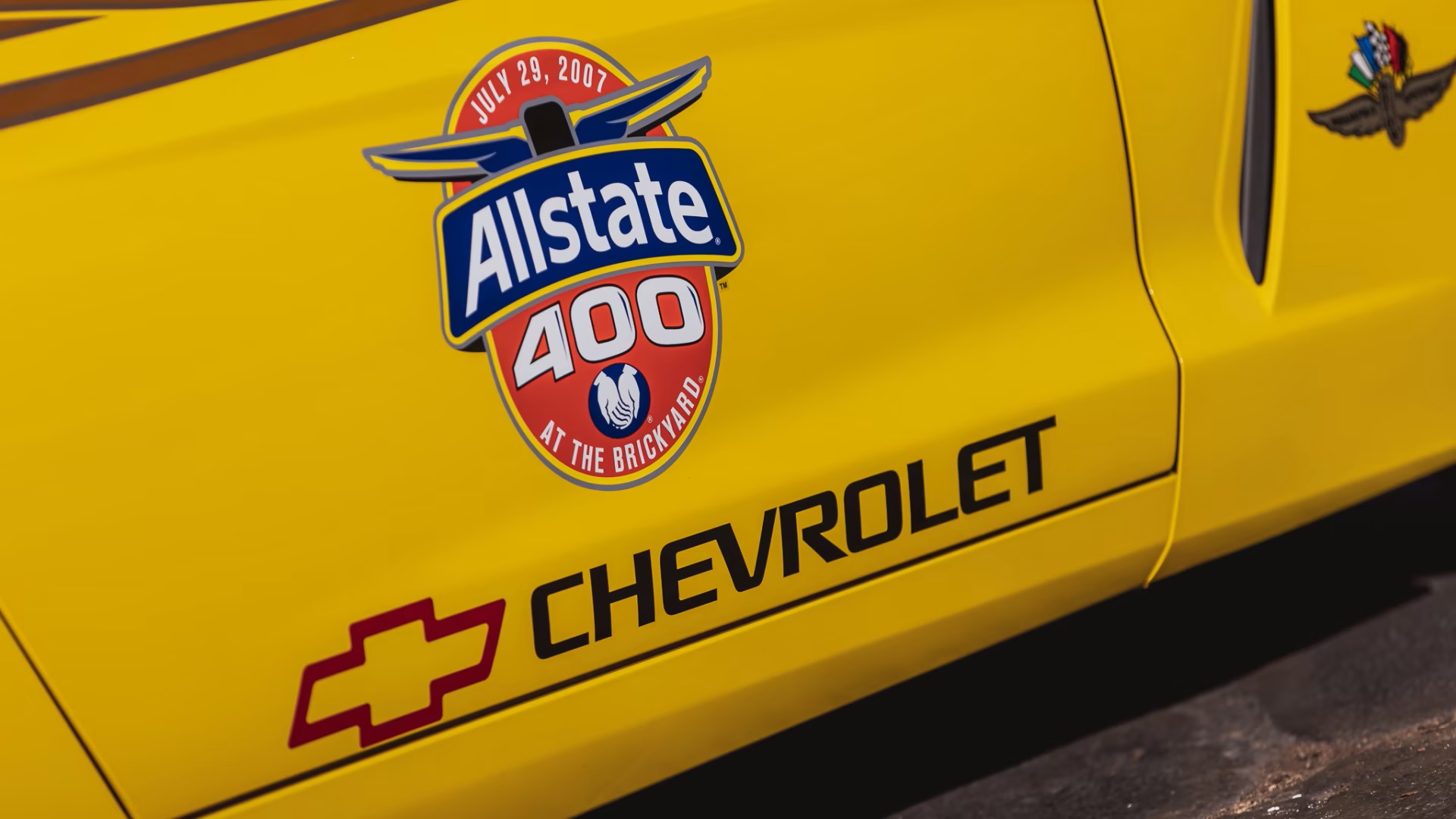 Under the hood lies the formidable base LS2 all-aluminum V-8 engine, capable of delivering an impressive 400 HP to the rear tires through the paddle-shift automatic transmission. This impressive powertrain is complemented by a range of standard features, including power steering and brakes, a tinted windshield, dual-zone climate control, a six-disc CD changer, cruise control, power driver's seat, and power windows, along with a soft top, locks, and mirrors.
Source: Mecum Auctions