This Callaway-tuned C4 Corvette boasts a 350ci (5.7-liter) V8 engine that has been twin-turbocharged and is capable of producing 390hp and 570lb-ft of torque. The power is transmitted to the rear wheels through a four-speed manual gearbox.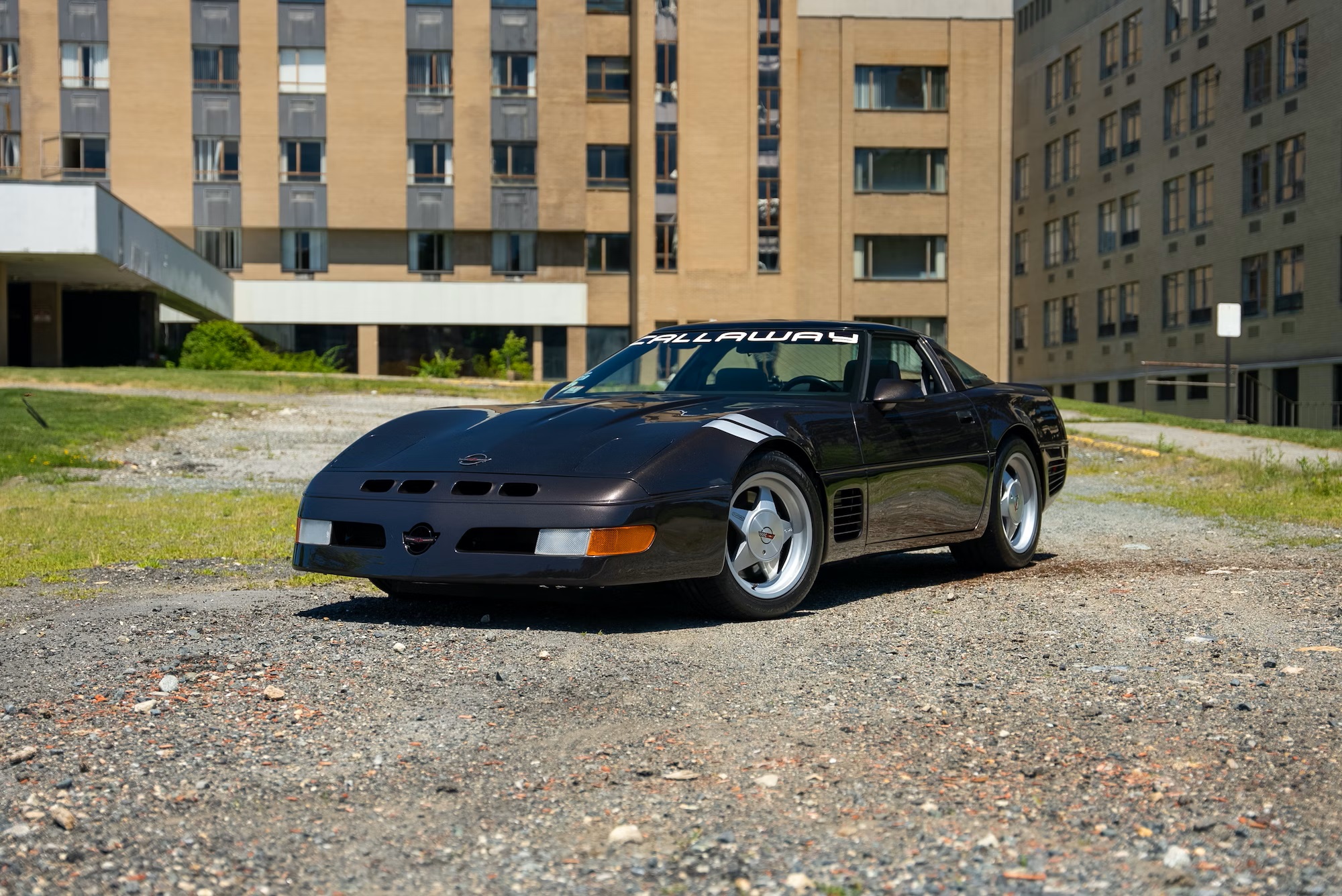 The engine has been specially reworked and equipped with twin turbochargers and dual intercoolers, resulting in a remarkable power and torque output. In 1989, Car and Driver magazine conducted a test on the Callaway and remarked that it was second only to the Lamborghini Countach in terms of horsepower among US-market cars.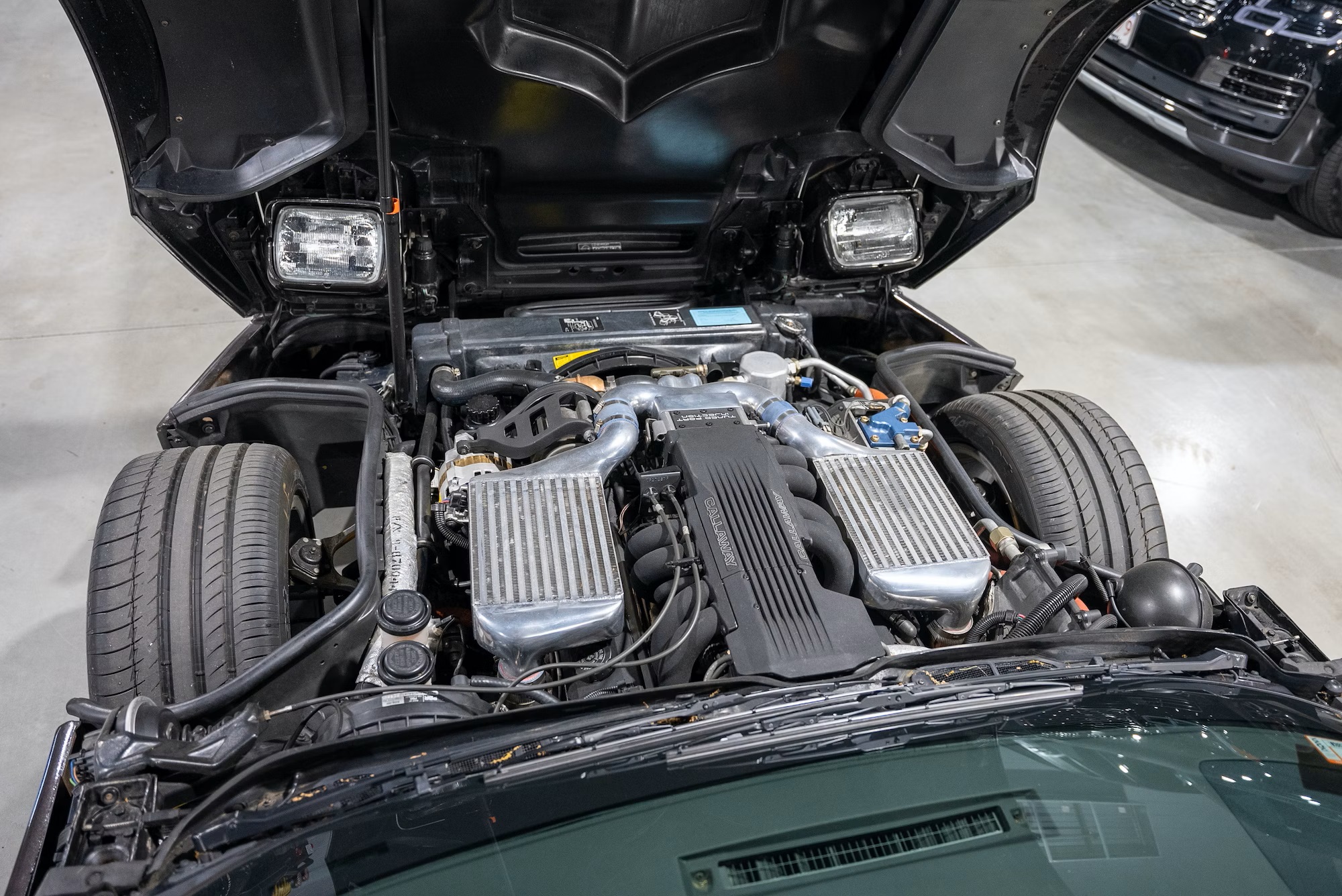 This particular vehicle is unique in that it features the Callaway twin turbocharger conversion, as well as the rare Callaway AeroBody package and original Callaway wheels that were used on the famous 'Sledgehammer' car.
Source: Collecting Cars