In 1988, only 2,050 of the 22,789 Corvettes produced got the exclusive Z01 35th Anniversary Edition package, with just seven receiving the sought-after RPO B2K Callaway Twin Turbo upgrade. The Callaway package bumped up the Corvette's power to an impressive 382 horsepower and 565 lb-ft of torque, a significant boost from 1987.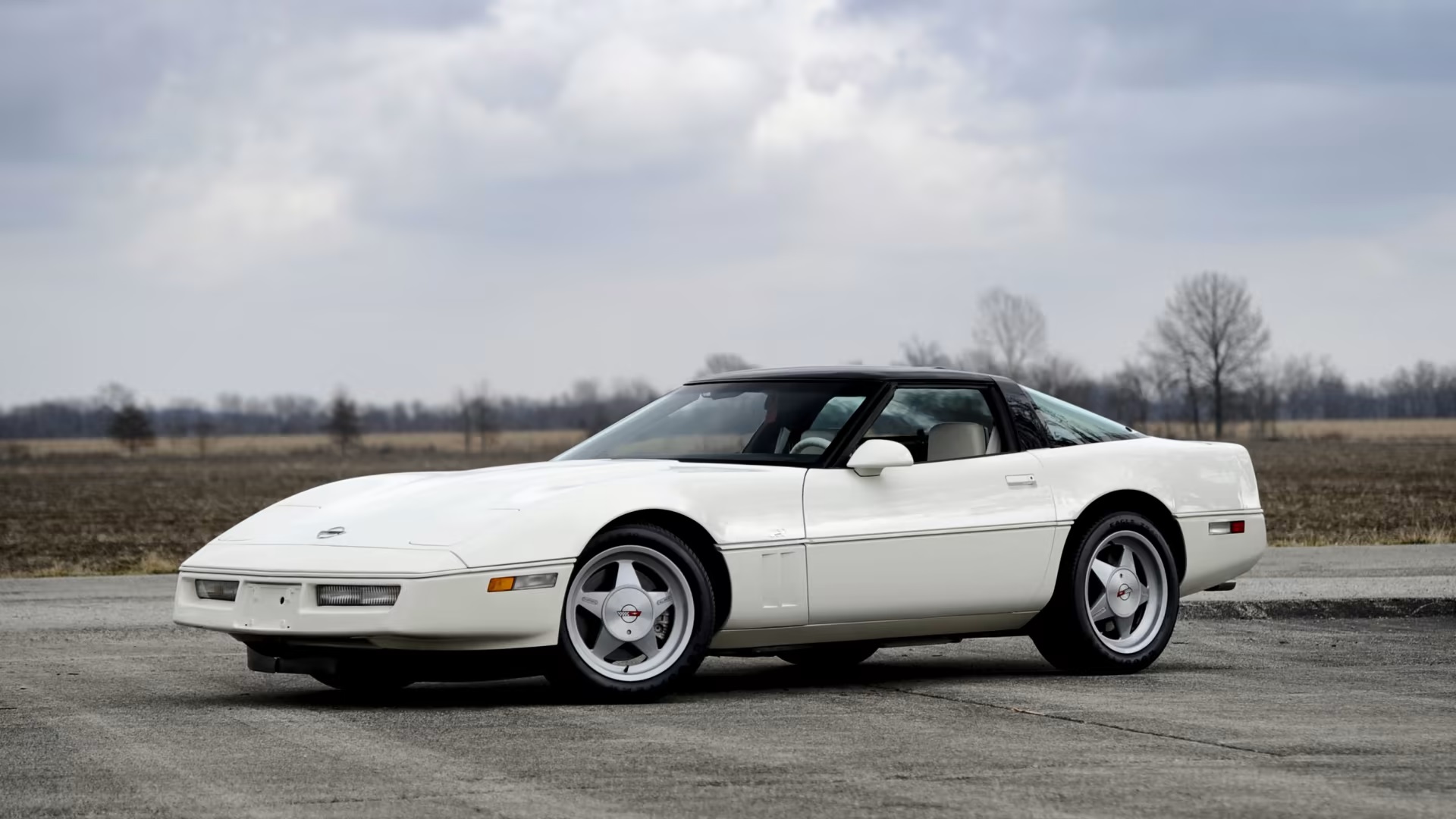 This package also featured 17-inch Callaway Dymag magnesium wheels as standard, reducing weight and adding a unique look. Limited to coupes, it had a distinctive two-tone exterior with White paint and a Black roof bow. Inside, White leather adorned the seats and steering wheel rim, complemented by special accents, a console-mounted 35th-anniversary plaque, unique emblems, and other exclusive touches.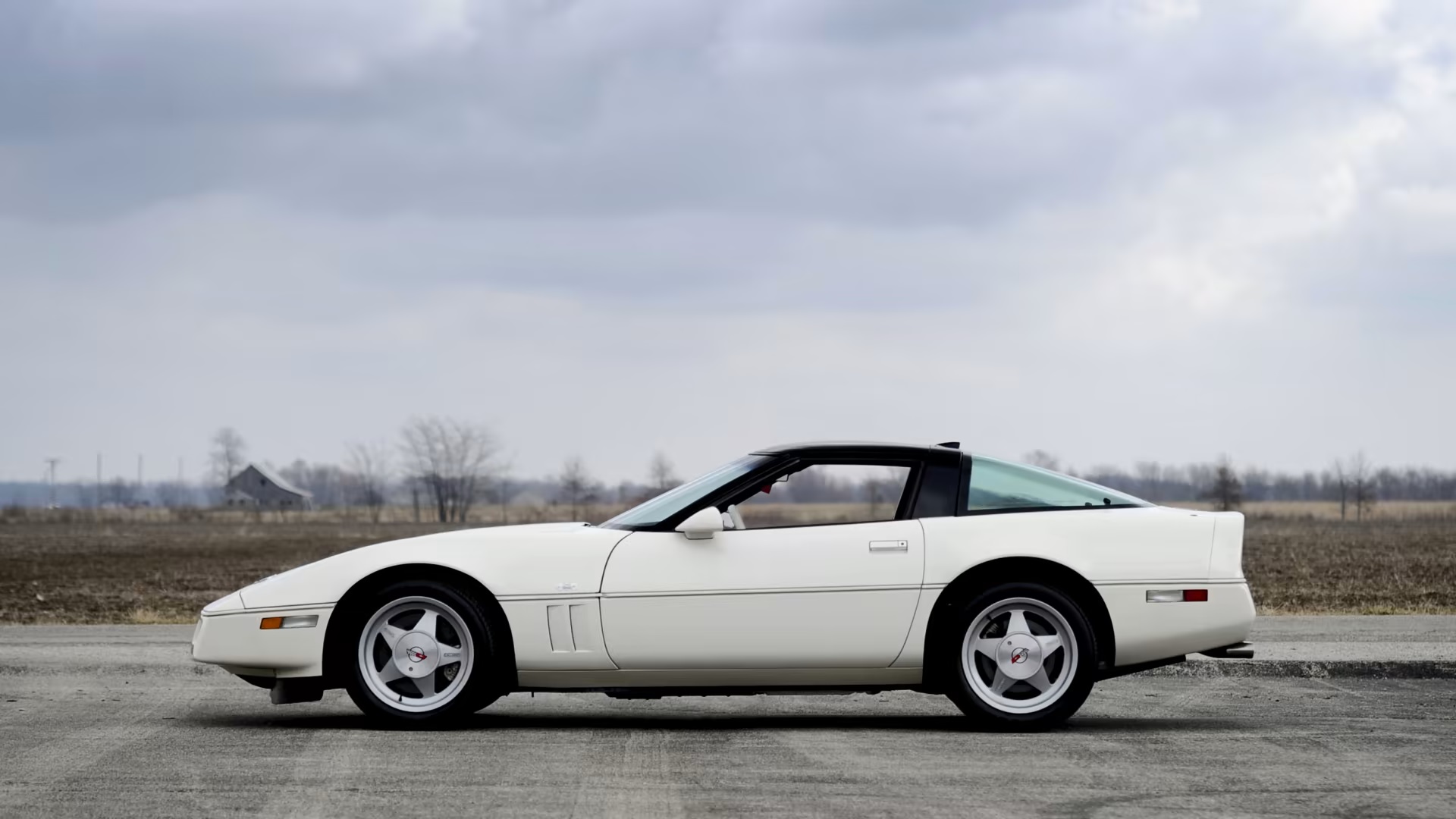 For added functionality, it included sport seats, power driver's seat, electronic air-conditioning control, and practical features like an illuminated driver's vanity mirror and defogging for the rear window and driver's-side mirror. Performance-wise, it was the best-handling Corvette at the time, thanks to the Z51 Sports Handling Package, featuring large 17-inch wheels with performance radial tires, higher spring rates, specialized shock absorbers, an external power-steering cooler, and larger front brakes for enhanced stopping power.
Source: Mecum Auctions