This 1972 Chevrolet Corvette Stingray coupe underwent a remarkable transformation by Muscle Cars of Texas in Houston, becoming an award-winning Resto Mod. The restoration started with the vehicle's disassembly, with every component meticulously refurbished or replaced as needed.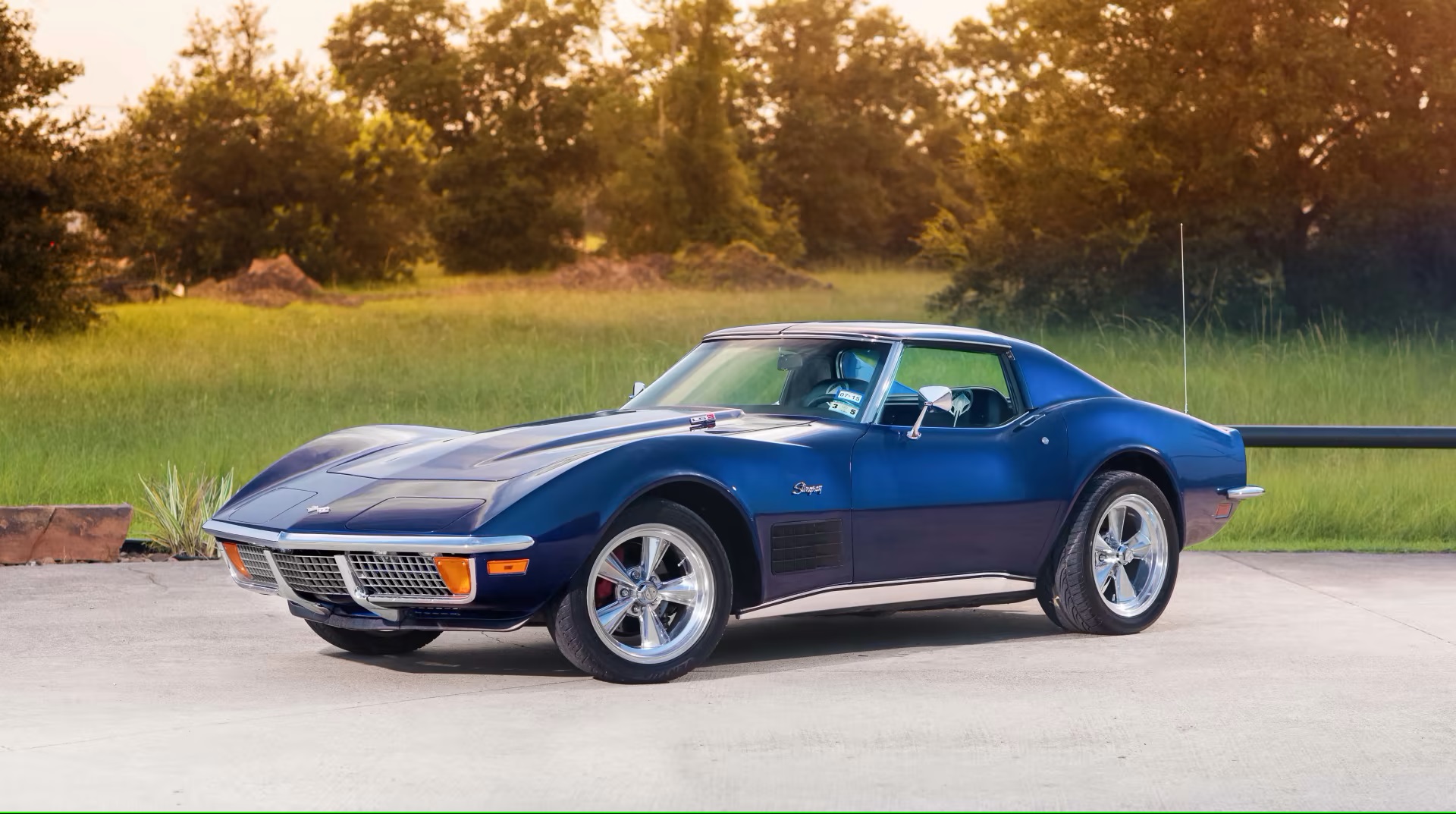 The frame was disassembled, stripped, sealed, primed, and repainted in semi-gloss black. Front and rear suspension were renewed, incorporating reconditioned control arms, new uprights, coil springs, and sway bars at the front, along with a transverse leaf spring and offset control arms at the rear to accommodate wider rear tires. Upgrades included rack-and-pinion steering, 4-wheel brakes, and Hankook Ventus radial tires on 17-inch American Racing wheels.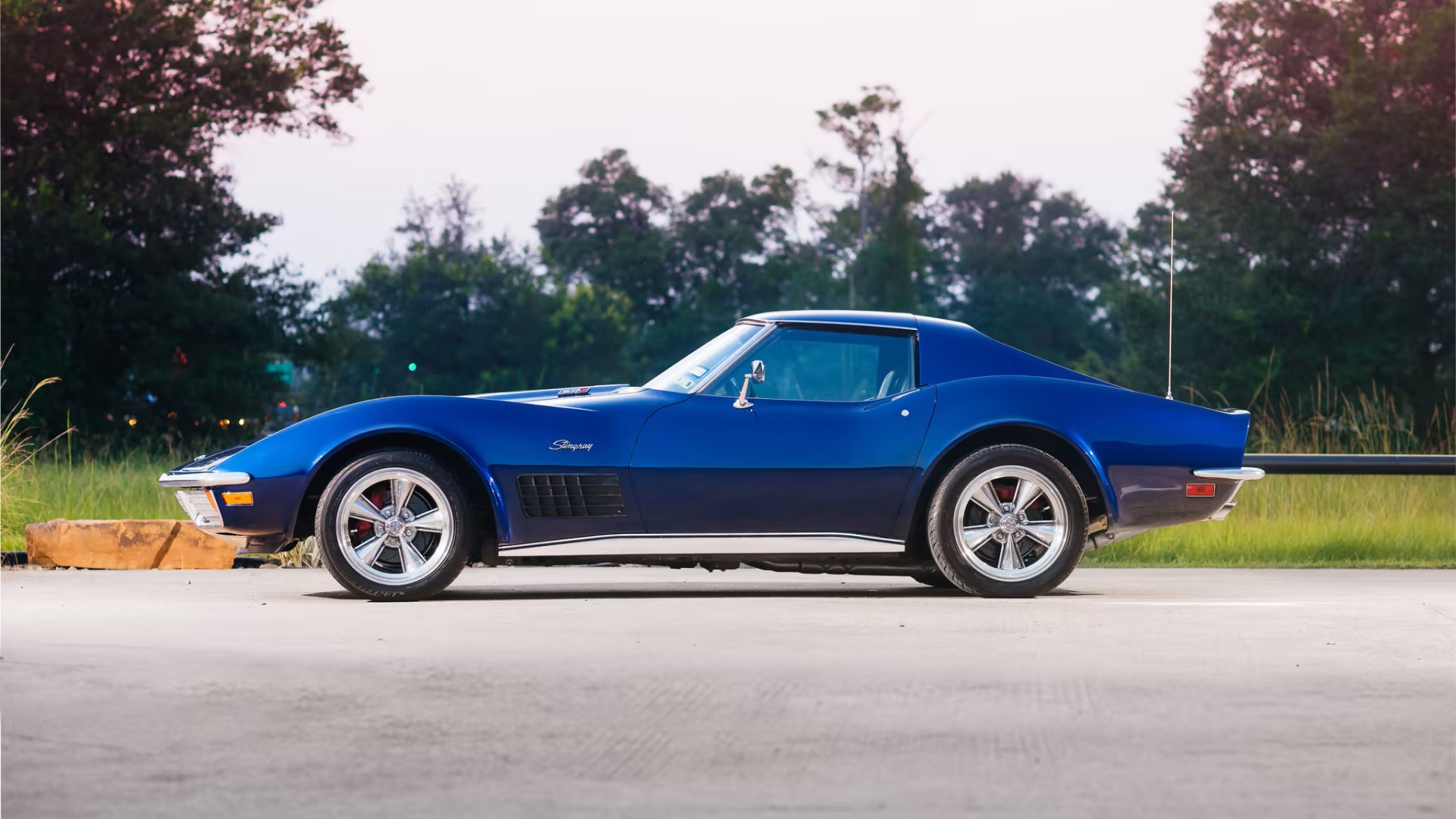 The original 1972 drivetrain gave way to modern power, with a C6 LS3 6.2L/430 HP V-8 engine, mated to a 6-speed manual transmission. The interior featured Dynamat insulation, new wiring, Vintage Air, and a 6-speaker stereo system. The body was restored to better-than-new standards and painted in 2006 LeMans Blue.
Source: Mecum Auctions