Harley Earl retired from General Motors in 1958 but retained the title of "consultant" in his later years. His enduring influence granted him unique privileges, including the ability to order new cars with exclusive paint options and features unavailable to the general public. One such vehicle was the 1963 Corvette coupe, specially commissioned for Earl's wife, Sue.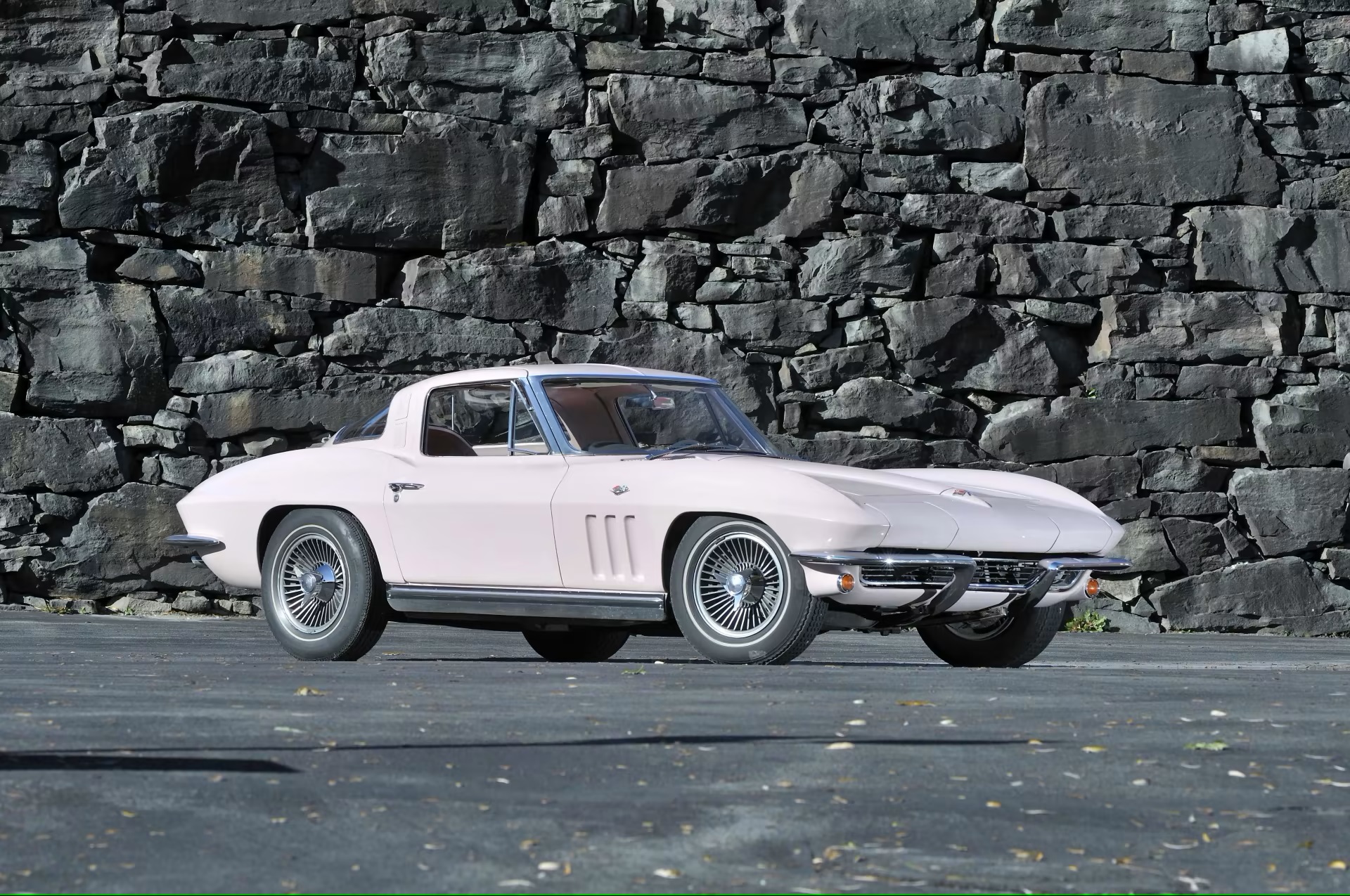 Originally, the Corvette featured a standard drivetrain, pairing a 327-cubic-inch, 300-horsepower V-8 engine with a two-speed Powerglide automatic transmission. The car was equipped with power windows, power steering, power brakes, air conditioning, and showcased a distinctive rear deck badge. Inside, the seats were luxuriously upholstered in pink leather, contrasted by white accents on the seats, door panels, seat belts, and glovebox door. Even the carpet was custom-ordered in a deeper shade of red to harmonize with the car's interior design.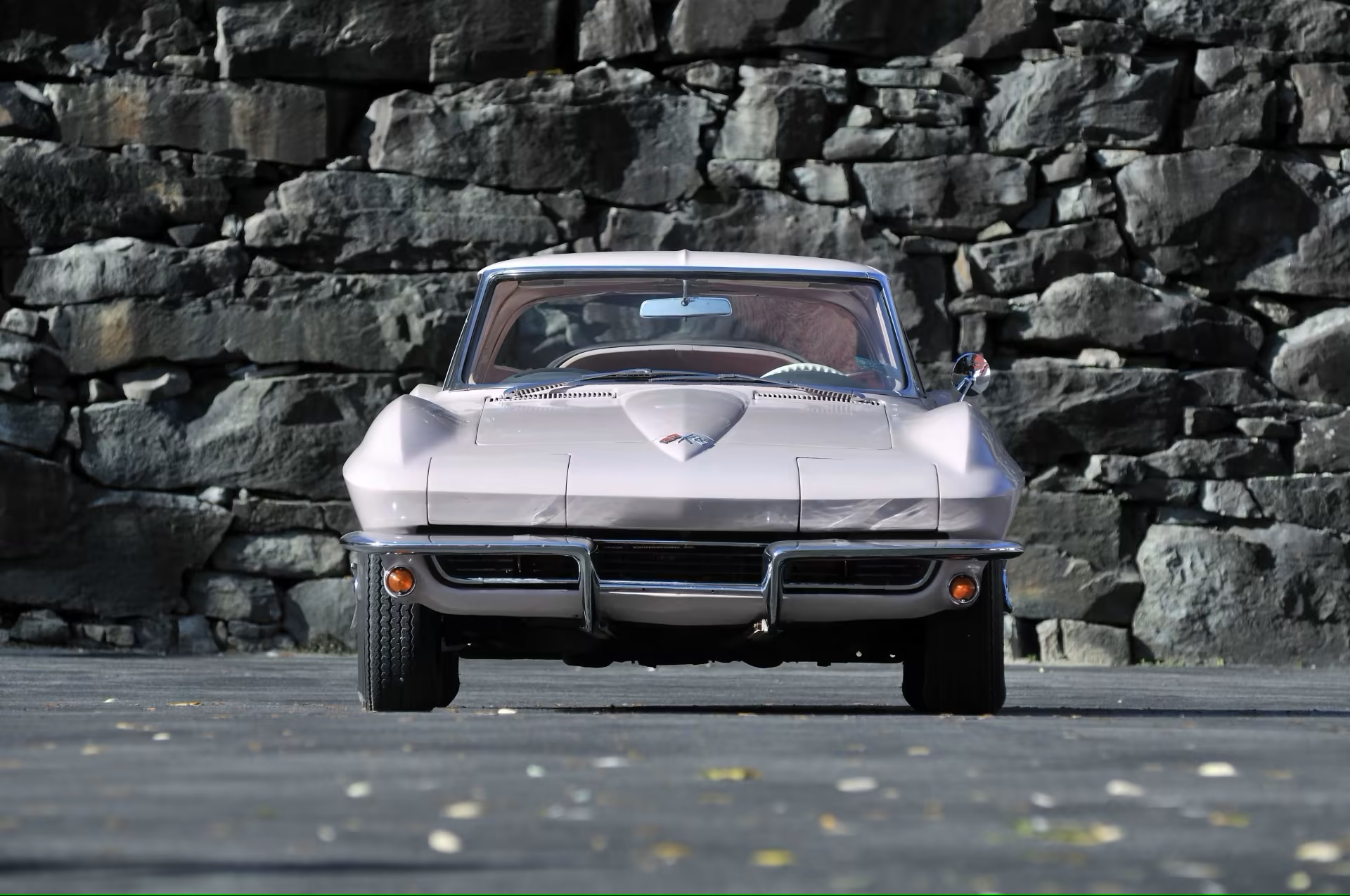 Soon after, the car received further enhancements. The iconic split rear window was replaced with the single-piece design introduced on 1964 Sting Ray coupes to improve visibility. A larger rear-view mirror from a Chevrolet Impala was installed, and interior cooling was enhanced with the addition of B-pillar vents, a feature that later appeared on 1964 Corvettes. In 1964, Chevrolet's Engineering division further updated the Corvette with 1965 model features, including a dual-circuit master cylinder, disc brakes, knock-off wheels, a new hood, revised front fenders, a fresh grille, new gauges, and a new console.
Source: Mecum Auctions