Chevy Will Auction Off a Corvette NFT by xsullo and Give-Away a Matching, NEW Z06!
Chevrolet has just announced that it plans to auction a non-fungible token of its upcoming 2023 Corvette Z06.  Here's the twist – the winner of the NFT also receives a real 2023 Corvette Z06!
Chevy has officially named the upcoming auction as the "Own the Color" auction.  The NFT, created by artist xsullo, features a Z06 Corvette finished in "Minted Green."  Per Chevrolet, the "Minted Green" color showcased in xsullos work will be recreated on the actual car….and will be the only 2023 Corvette Z06 finished in that color.  That doesn't mean that the color is a one-and-done on all future Corvettes.  It could very well show up in 2024….but for this year at least, the winning bidder will get something fairly unique.
Chevrolet introduces this unique auction during a volatile time in the cryptocurrency market.  Most of today's "coins" are severely depreciated in value, and the market as a whole is struggling to keep its head above water.  Truth be told, the only item of any actual value in this auction is the Corvette itself, but who are we to judge the rationale of the company that gave us America's Sports Car?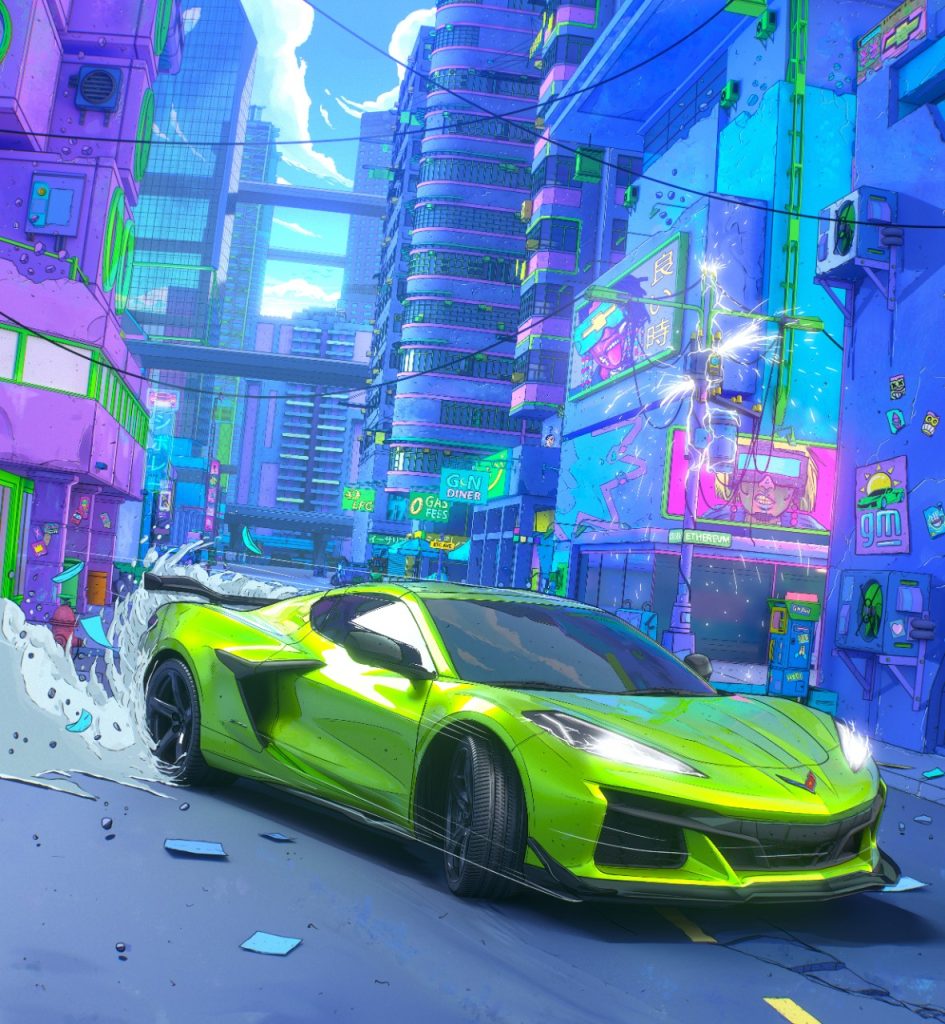 For anyone that's looking for details, here's what we know so far:  The auction includes the Corvette Z06, powered by the game-changing 5.5L, 670 horsepower, naturally-aspirated V8 engine.  The car will come with a plaque, the Z07 performance package, and carbon fiber wheels.  The will be accompanied by a unique .jpg file containing the NFT art by xsullo.