Diagnostic Sensor Issue Forces Recall of 490 New 2019 Corvette ZR1s
While most of the buzz around the all-new 2019 Corvette ZR1 has been overwhelmingly positive, it seemed prudent to get the word out about a safety recall that is expected to affect approximately 490 model-year 2019 Chevrolet Corvette ZR1 sports cars.
According to sources, this recall was investigated and issued by GM after the crash of the 2019 Corvette ZR1 Pace Car at the Detroit Grand Prix on Belle Isle a couple weeks ago.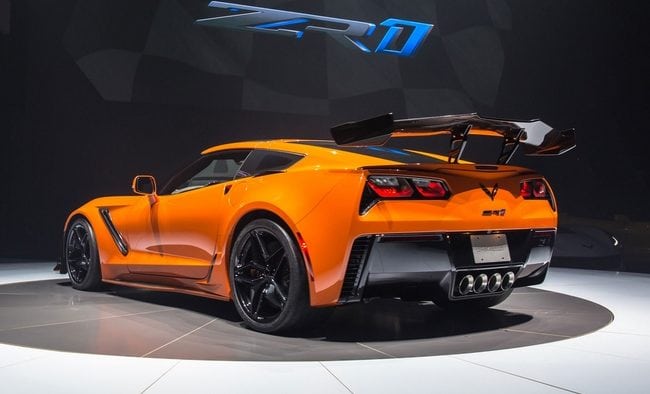 During the opening pace laps of the race, Mark Reuss lost control of the Corvette and ended up crashing into a barrier wall as he came out of a sharp turn onto uneven pavement.  Following the crash, Chevrolet released a statement which indicated that the Corvette's safety systems had performed as expected.  However, the ZR1's crash may have uncovered a previously unidentified issues tied to the car's diagnostic sensor module that controls the airbags.
The specific problem (as stated by GM) is that hard braking or acceleration may cause the sensing diagnostic module to enter a fault state.  As a result, the diagnostic module will not provide crash sensing or deploy the necessary airbags in the event of a crash, thereby increasing the risk of injury.
Fortunately for current ZR1 owners, the fix seems pretty straight-forward.  Chevrolet dealers across the country will reprogram the sensing diagnostic module with updated software for free.
However, General Motors has not yet announced an owner-notification schedule.  Owners can call the automaker at 1-800-222-1020, or the National Highway Traffic Safety Administration's vehicle-safety hotline at 888-327-4236.  They can also visit the NHTSA's website to check their specific vehicle identification number (VIN) to verify if their car is one of those affected by the recall, and to learn of any other recalls/bulletins that may affect their specific vehicle.
If you need to locate a Chevy Dealership near you, you may do so by clicking HERE.