We reported in April of this year that the highly anticipated eighth-generation ZR1, expected as a 2025 model, was speculated to use the LT6 from the C8 Z06, with GM engineers slapping two turbos on the flat-plane crank engine to generate "well over" 800 horsepower. Those rumors have marinated for the last five months, with nary an objection, until now.
First, the short video shot in Colorado, then some analysis.
Why are they so quiet? Let's begin with the theory from Aaron Branham, who caught these ZR1 prototypes in the wild and was fast enough to video them. Aaron remarks:
"I was going uphill at 60 mph for 3 miles before I got over and slowed down to turn and they were right on me. I'm positive they were still going over 45 and accelerating when they went by me with no engine noise. I lean towards the valves being closed but seems like there should have been some engine/exhaust noise."
So, "well over" 800 horsepower, over 45 mph and accelerating, and literally NO engine or exhaust noise? How can a two-ton vehicle move forward without any engine or exhaust noise??? Perhaps with the help of an electric motor? I think it is safe to say that the leaked GM info from the Brink of Speed video below has now officially been confirmed by Aaron's video.
ZR1 Hybrid: 830 HP and AWD!
The 2025 Corvette ZR1 will have the high-revving 670 horsepower LT6 PLUS the 160 horsepower 1.9 kWh electric motor from the E-Ray, which means enthusiasts will get an AWD Corvette with 830 horsepower! This is a good time to share the rendering we reported on in June. If the Hybrid ZR1 looks anywhere close to this, it will make the frenzied Z06 sales look tame in comparison.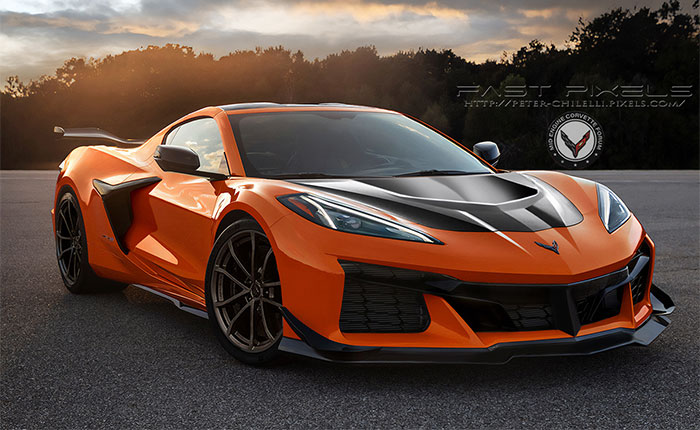 Brink of Speed Gets ZR1 Intel From GM
At 5:15: "Well ladies and gentlemen, I'm here to tell you with 99.9% certainty that that is exactly what GM is going to do with the ZR1, and it was all confirmed by a huge name up at the top in GM…"
Wheel Rumors and Speculation Confirmed
The other piece of breaking news Aaron's video (and other recent sightings) reveals is the 2025 ZR1 wheel design. Here is the wheel design that "Supercar Ranch" broke to the Corvette community in June, which we reported on here.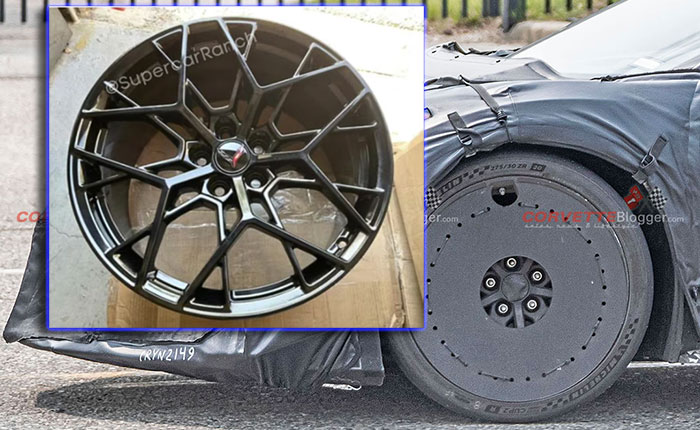 And this is the wheel from Aaron's video. Folks, I'd say we have confirmed the 2025 ZR1 wheel design!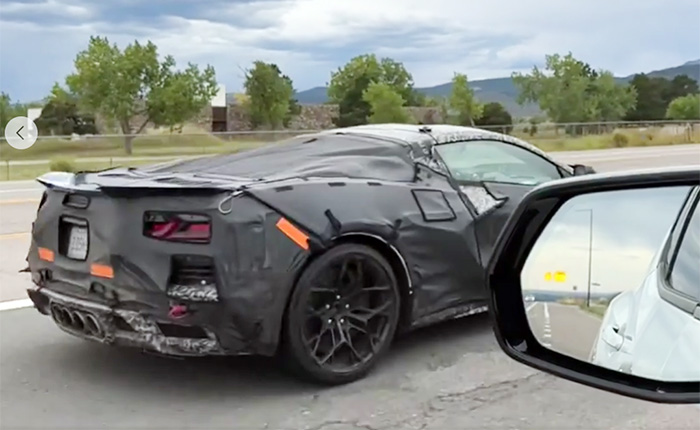 I hope you have enjoyed this breaking news from CorvSport on the 2025 ZR1. We have the fastest-growing Corvette community on our Facebook page, with over 153,000 followers (34,000 since January!). Come join other hardcore enthusiasts and say hello, Douglas B.