Welcome to the continuation of our DIY series, where I showcase unique restorations and builds from around our community. There's something to be said for enthusiasts who take these neglected relics from our Corvette world, (stuffed away in barns, garages, and buildings), and bring them back to life.
Meet John G. from Newburyport, MA, who says he had been planning on building a custom '78 Pace Car for a while, but the right car never presented itself. When John recently finally found the one that grabbed him, she had led a rough life. This L48 automatic with 40,000 original miles and a clean title was thrown outside for nearly a decade, then left to rot on an old loading dock at a salvage yard.
As far as John could tell, everything original was in place, with the exception of the radio, and as you can see the paint is shot, but the body is great. John notes the frame and birdcage are "super solid", which is all he really cared about. If you would like some more information on the iconic 1978 Indy Pace Car, our Scott Kolecki did a feature here.
The Story
Here is the tale directly from John:
"The story that I was told is it was owned by a local Krispy Kreme store owner. He drove the car up until he moved to Florida. When he went down to FL he left it with his mechanic to take care of it while he was away. Fast forward 7 years later and he returned to find the car sitting outside without the tops on it, and it was like that for years. He was so disgusted he had the local scrapyard pick it up and he went back to FL."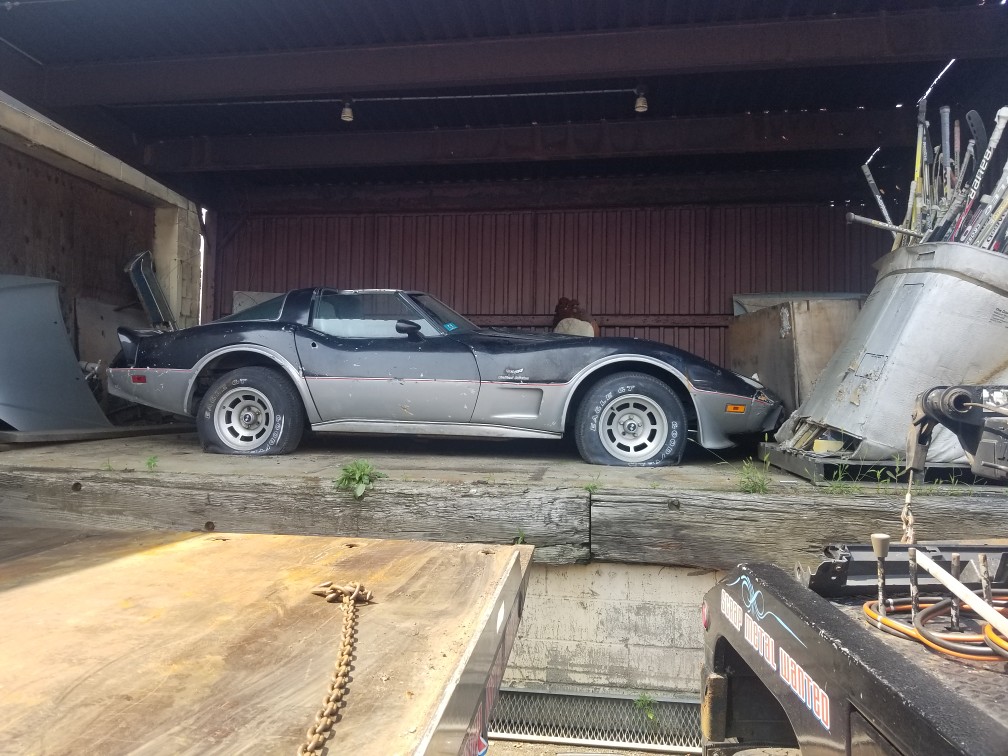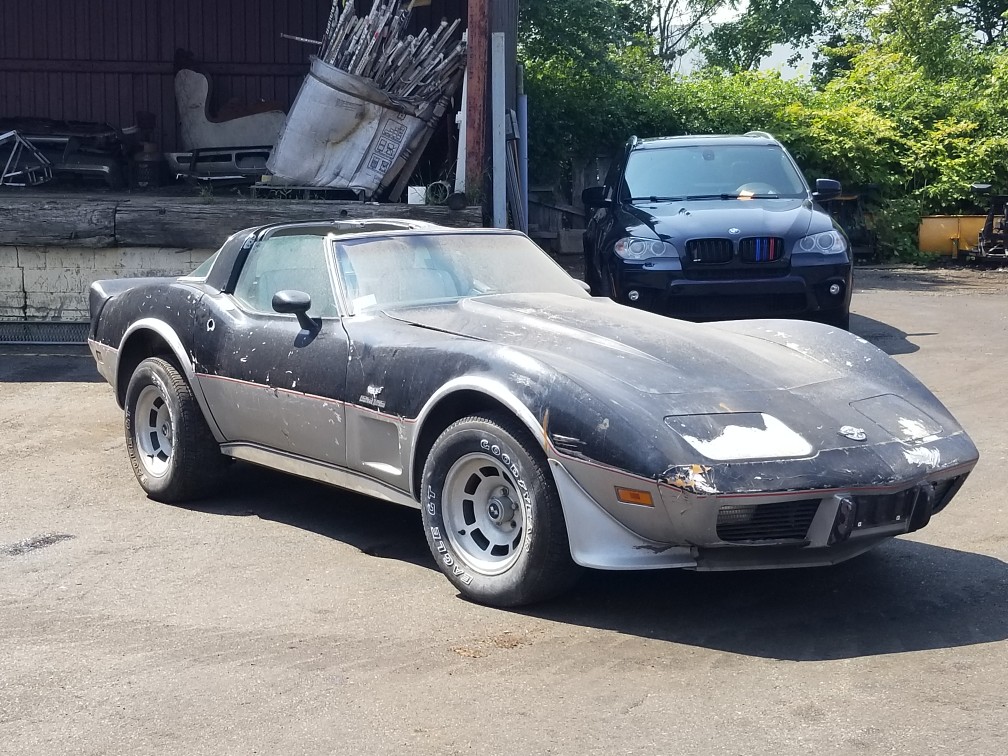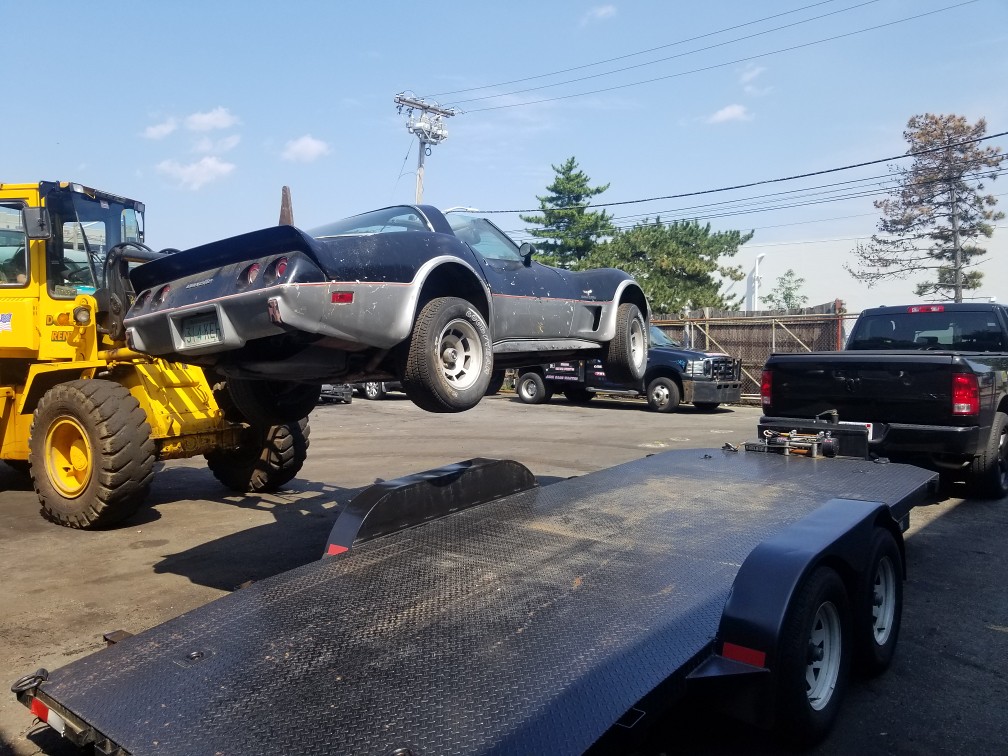 The Plan
John is going to pull the body off the frame, clean and paint things, and pull the drivetrain. He has a 6.0 LQ4 with a healthy cam, intake, long tubes, and bigger injectors that he wants to stuff in her. He's also going to try and run a 6-point cage real tight in the car (so it doesn't stick out too much).
Regarding the drivetrain, John says, "I'm leaving the TH350 behind it for now. I have a nice 3200rpm stall converter for it. I'm leaving the wiring for a 4L80E in the harness so I can put one in down the road. I actually have another vehicle set up with an LS/TH350 combo with a good converter and it's a blast to drive. I don't really need the OD, especially with the rear gears currently in it."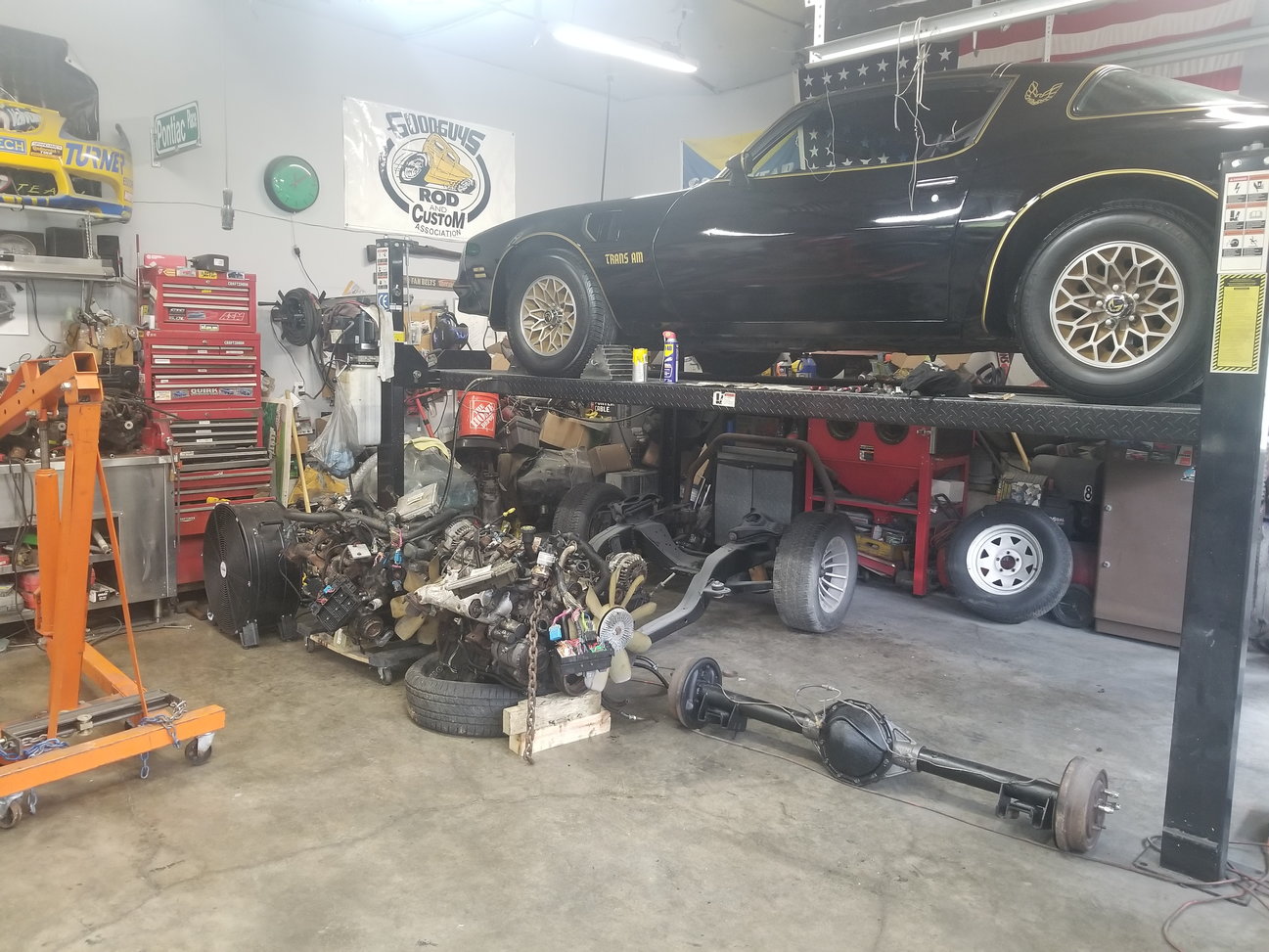 John starts to remove everything in the engine bay, and remarks "It had literally every original bolt, nut, screw in place. Everything came apart very easily."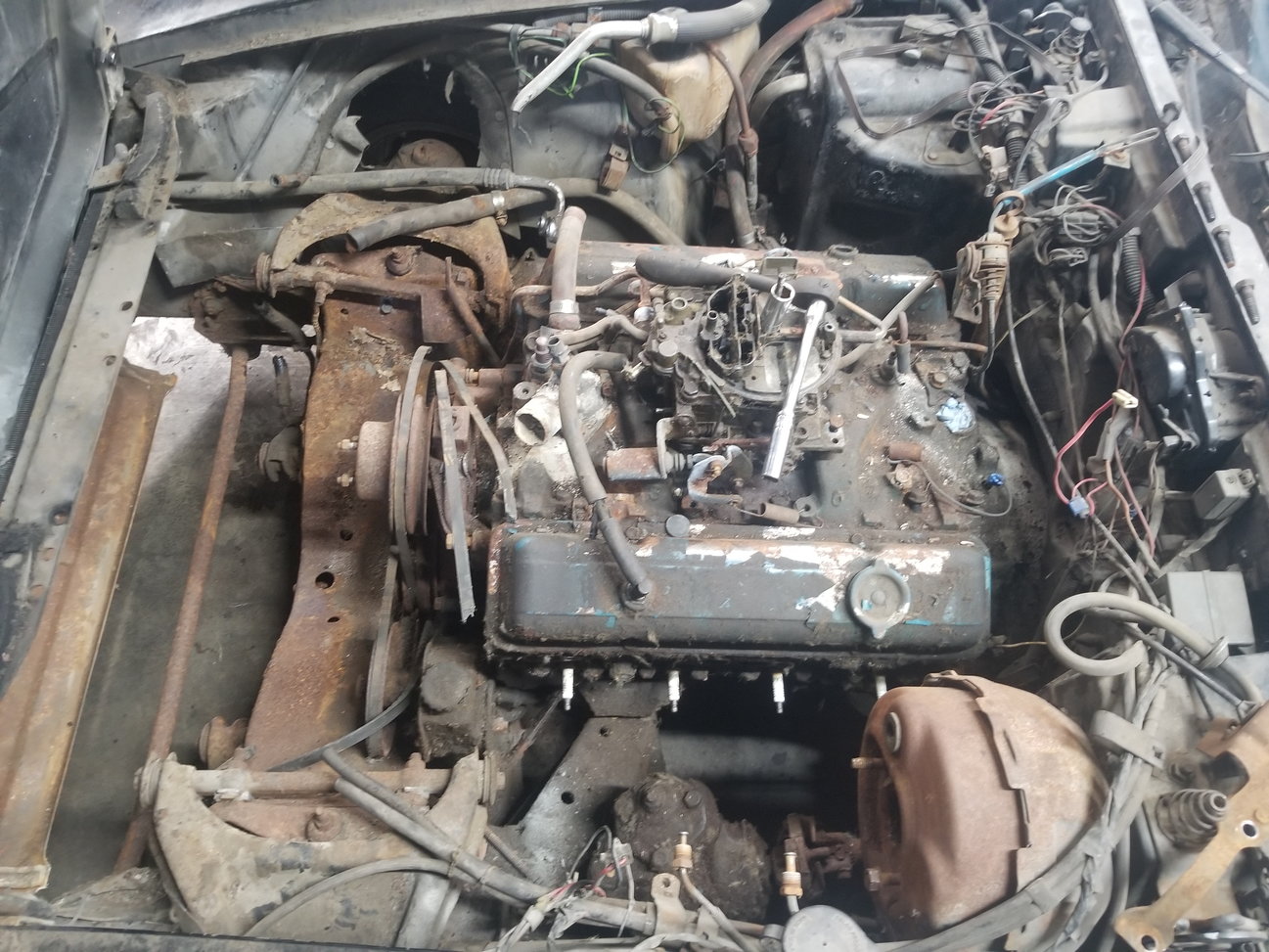 Now to pull out that engine and trans, while John notes it, "Actually came out pretty easily all things considered."
Next up is some cleaning. John got the engine bay and frame power washed, and says, "43 years of grease, oil, and general road debris was really caked on there. I'm currently snaking out all the wiring and switches from an old alarm system. After that the frame will be painted and detailed."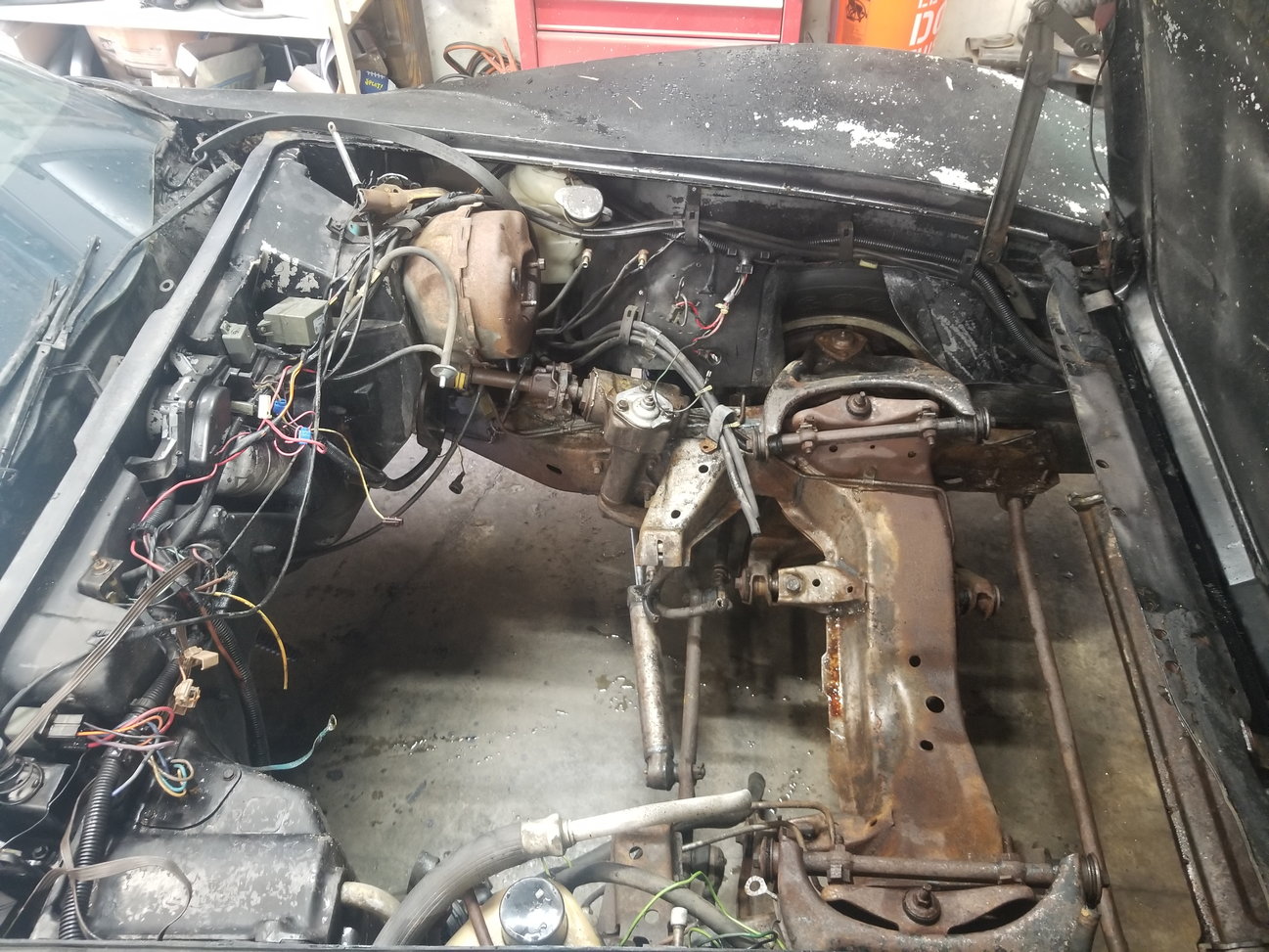 Time to come up for air and take a break! Thanks for joining me on another restoration ride (you can click here for all 16 episodes of my first DIY series). Next week John will continue his dedicated work, and attack installing the LQ4 engine and stripping the paint off that curvaceous Stingray body. We have an active community on our Facebook page, I would love to hear from you!  Douglas B.