If you've been around the Corvette Culture long enough, the stereotype about Corvette owners has probably been brought to your attention. You know the one, that we are old and have a particular "style" when it comes to our attire. Ground zero for these images isn't exactly known, but some jokester asked their AI to generate images of Corvette owners, and this is what it spit out. Am I the only one who is chuckling that AI knows about the jorts and New Balance stereotype?
After following the discussions and debates since these images were generated by artificial intelligence late last week, I've noticed a few things. First, many enthusiasts thought they were real, a testimony to how good (and scary) AI has gotten. Second, a majority of folks at one forum used the images as an opportunity to tell the group when they got their first Corvette (that walk down memory lane is always fun!). Lastly, there was that select group who got a bit sensitive to the stereotype (it's okay, we won't judge your bright white socks and jorts here!).
Is the typical Corvette owner still old? Has the cutting-edge exotic-like design of the eighth-generation Corvette done anything to help lower the average age of owners? CorvSport is planning on doing a deeper dive into the demographics of Corvette owners in the future, but here are some quick facts:
Many thought the revolutionary design of the C7 would help bring in the younger generation (and it did to some degree), but the average Corvette customer's age in 2019 had still climbed to 61 years old.
Heading into C8 production, individuals between 25 and 40 only accounted for 3% of sales.
By early 2021, GM said the number of C8 Corvettes sold to Generation X (born between 1965 and 1980) had doubled over the C7.
A Few Questions for our CorvSport Readers
♦ How old are you?
♦ Do you dress like this? Is the stereotype accurate?
♦ When did you get your first Corvette? How many have you owned?
To participate, scroll down for a direct link to this discussion on our Facebook page. Come join 160,000 other CorvSport followers and let your voice be heard!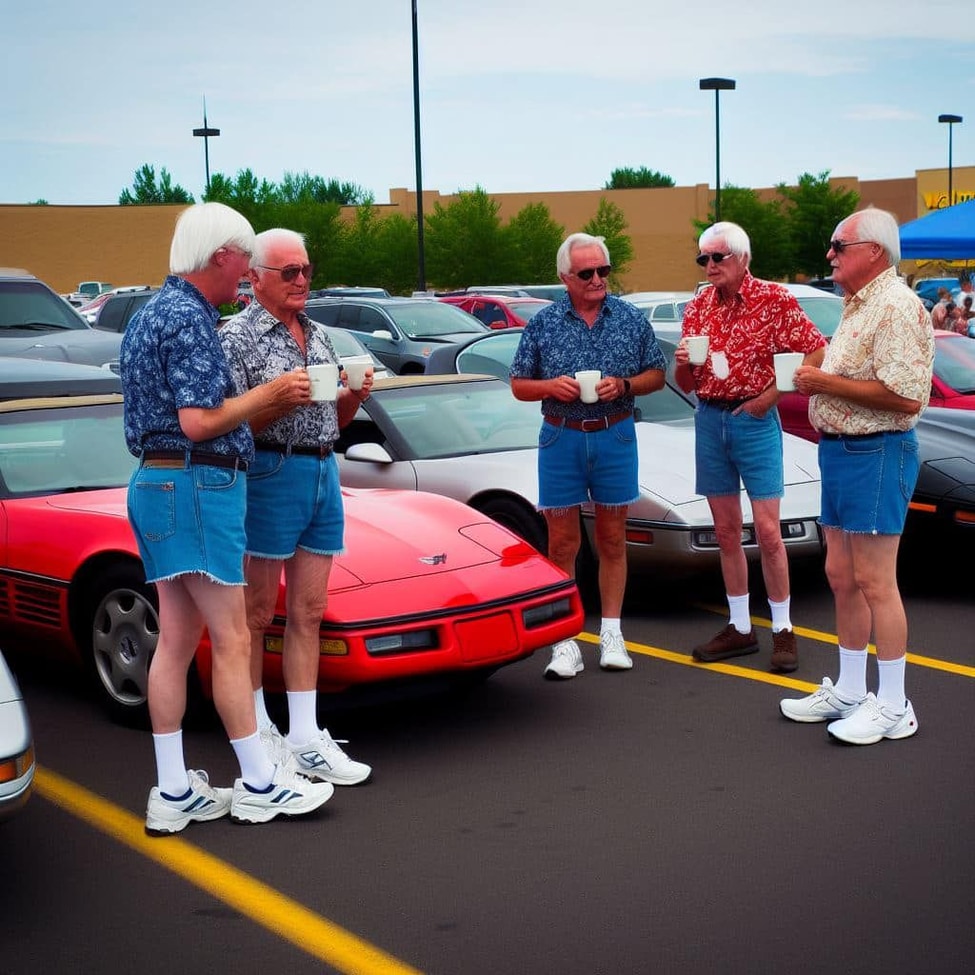 Funny Reactions From The Community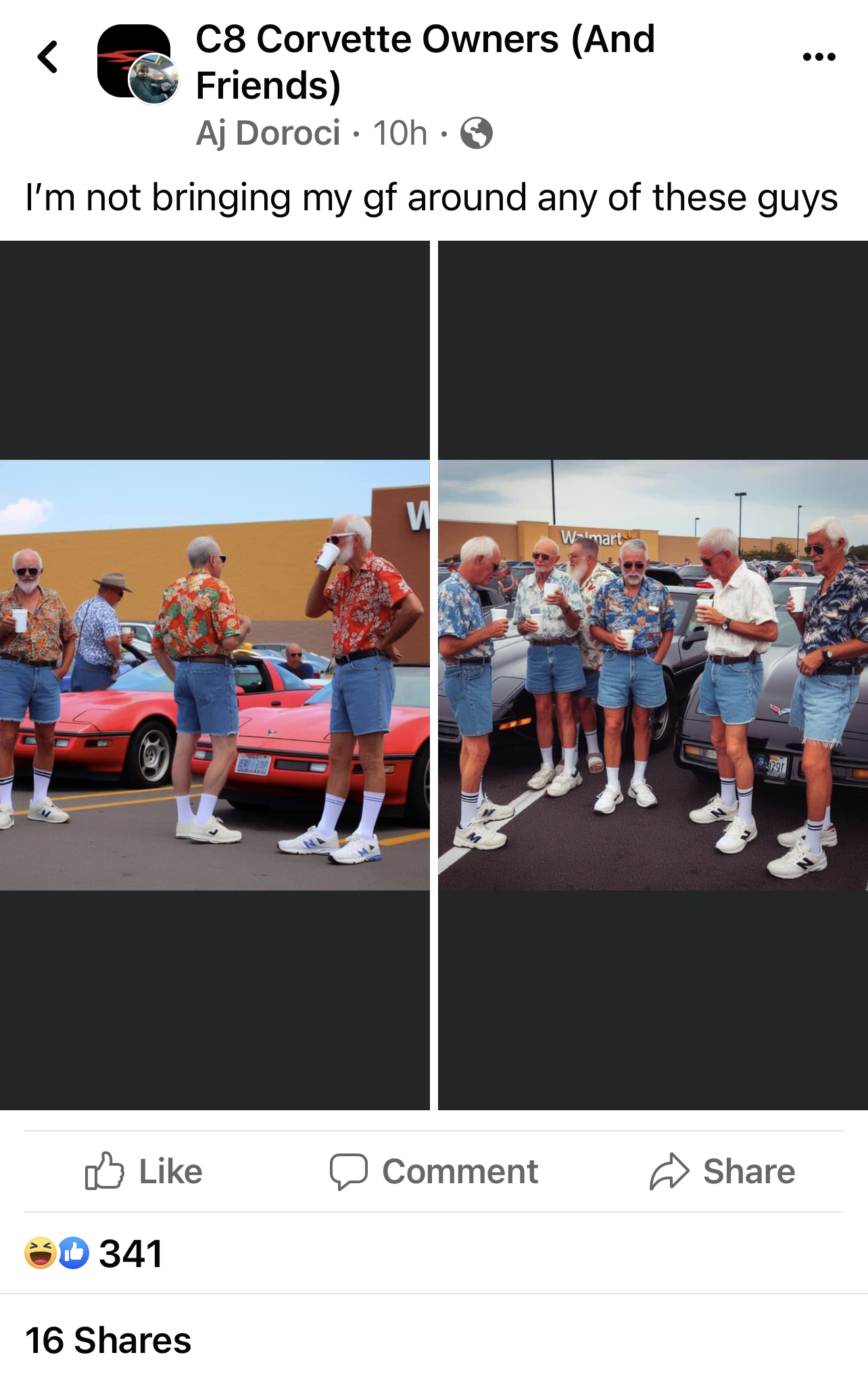 Some Folly From the Forums
I hope you enjoyed this AI perspective on the Corvette lifestyle and how it is stereotyped! We have the fastest-growing Corvette community on our Facebook page, with over 160,000 followers (41,000 since January!). Come join other hardcore enthusiasts and say hello, Douglas B.
Direct Link for Facebook Discussion
Click the BLUE f (top right corner) to reach the discussion